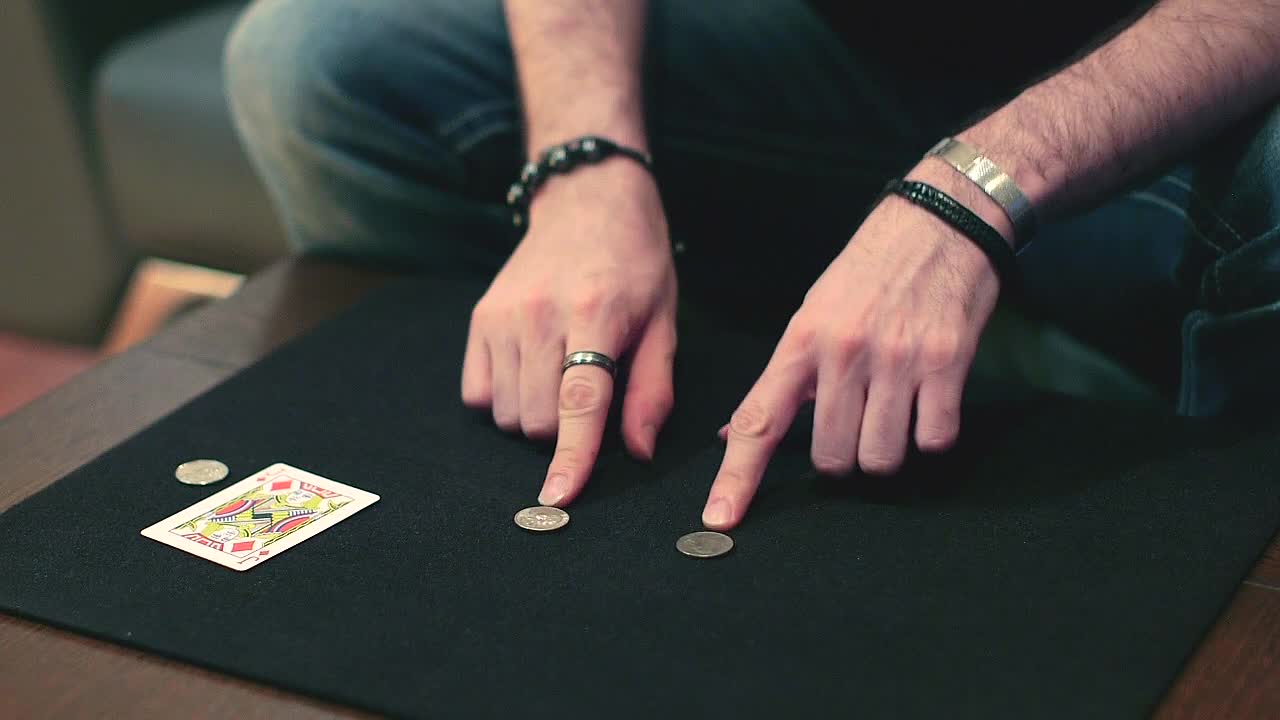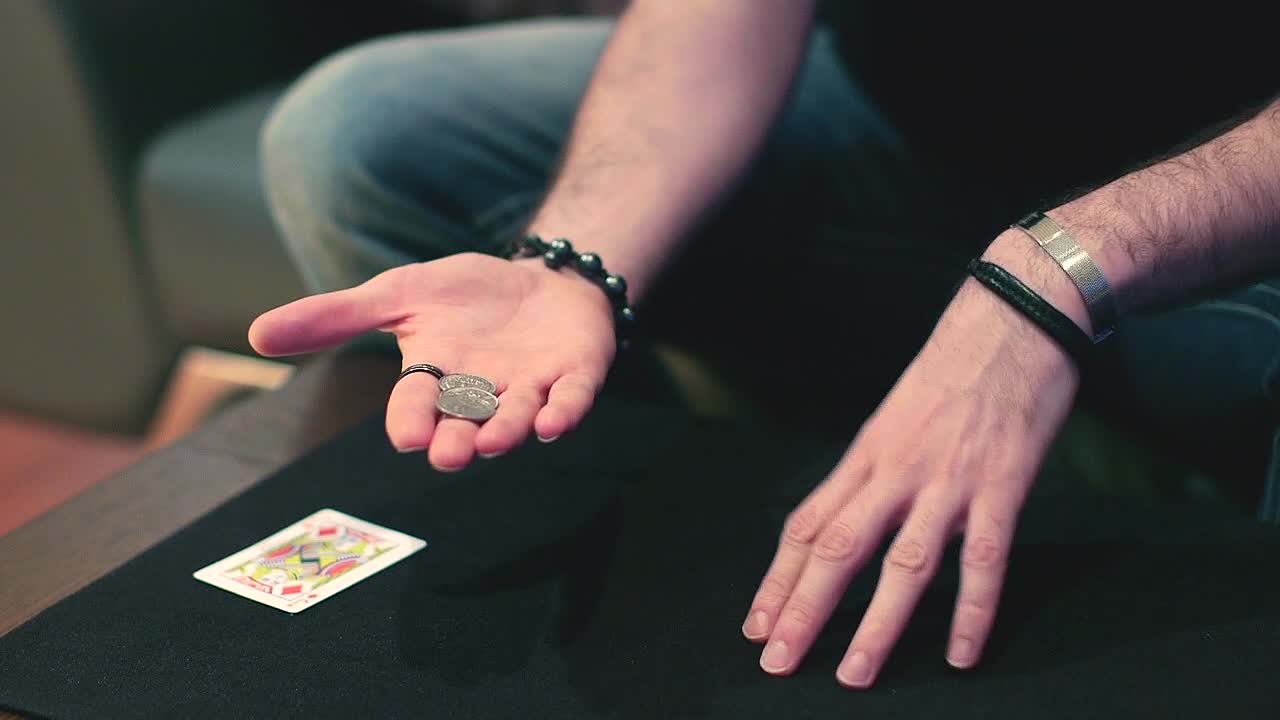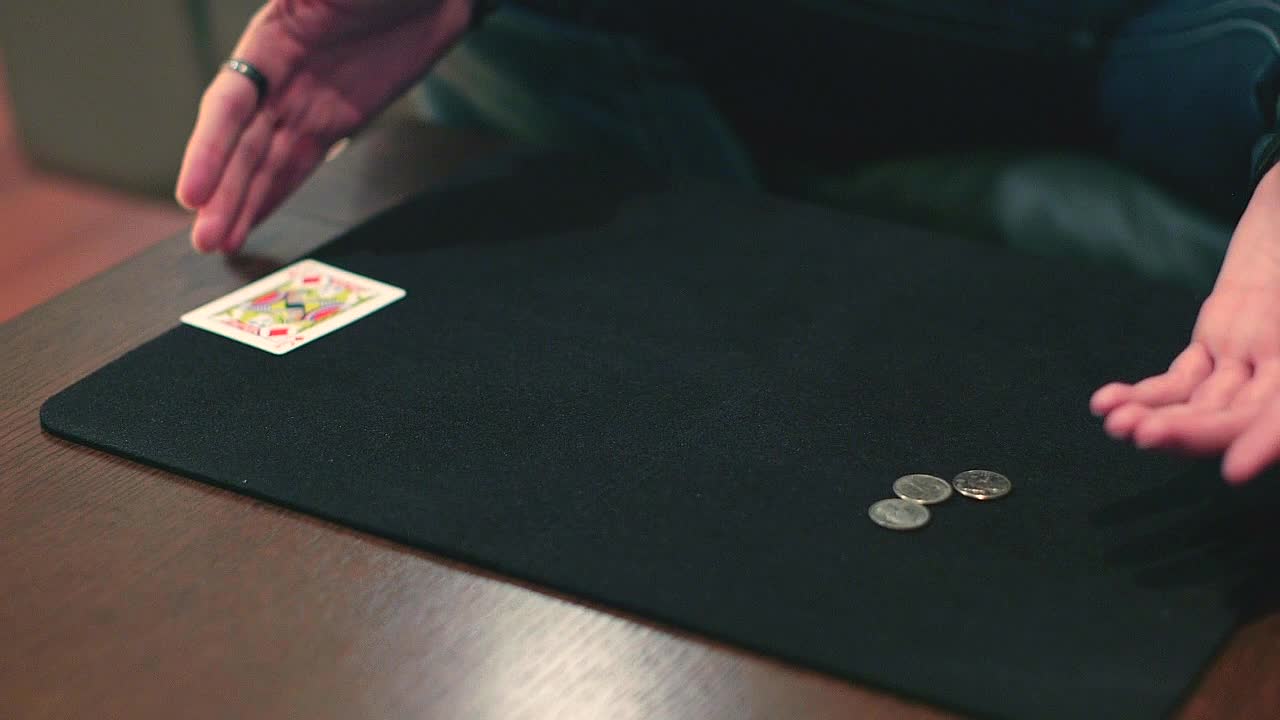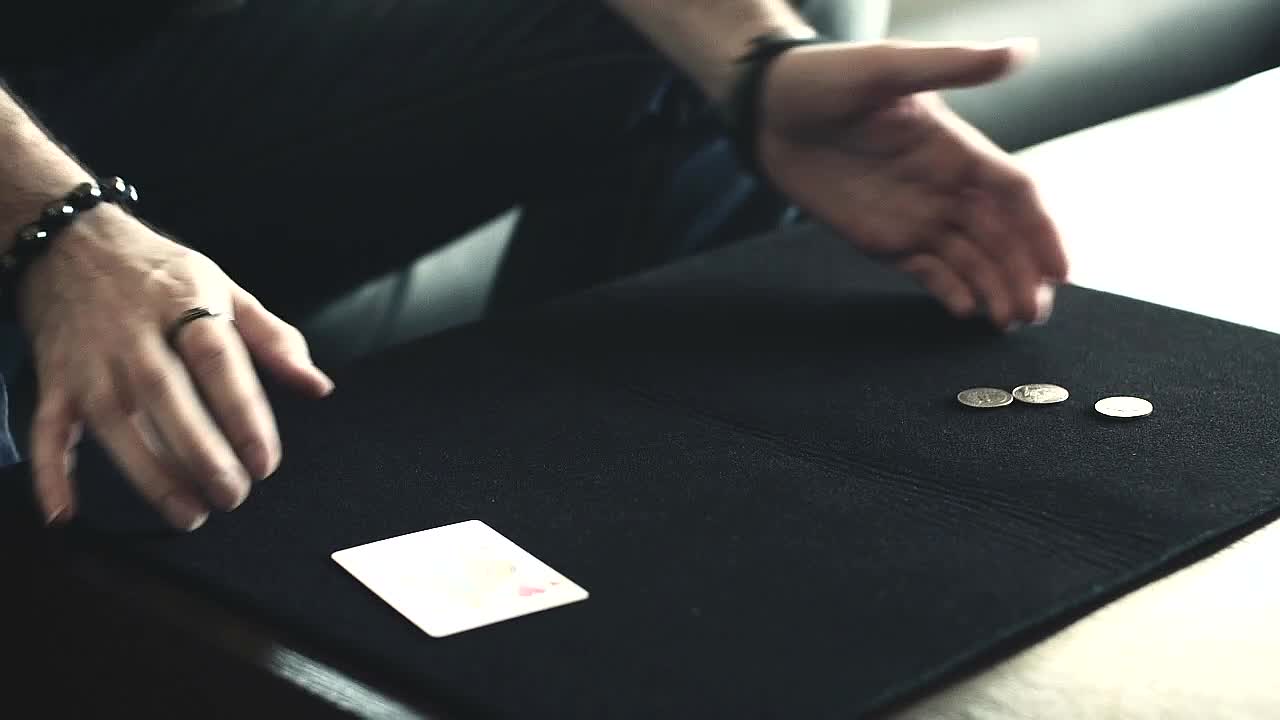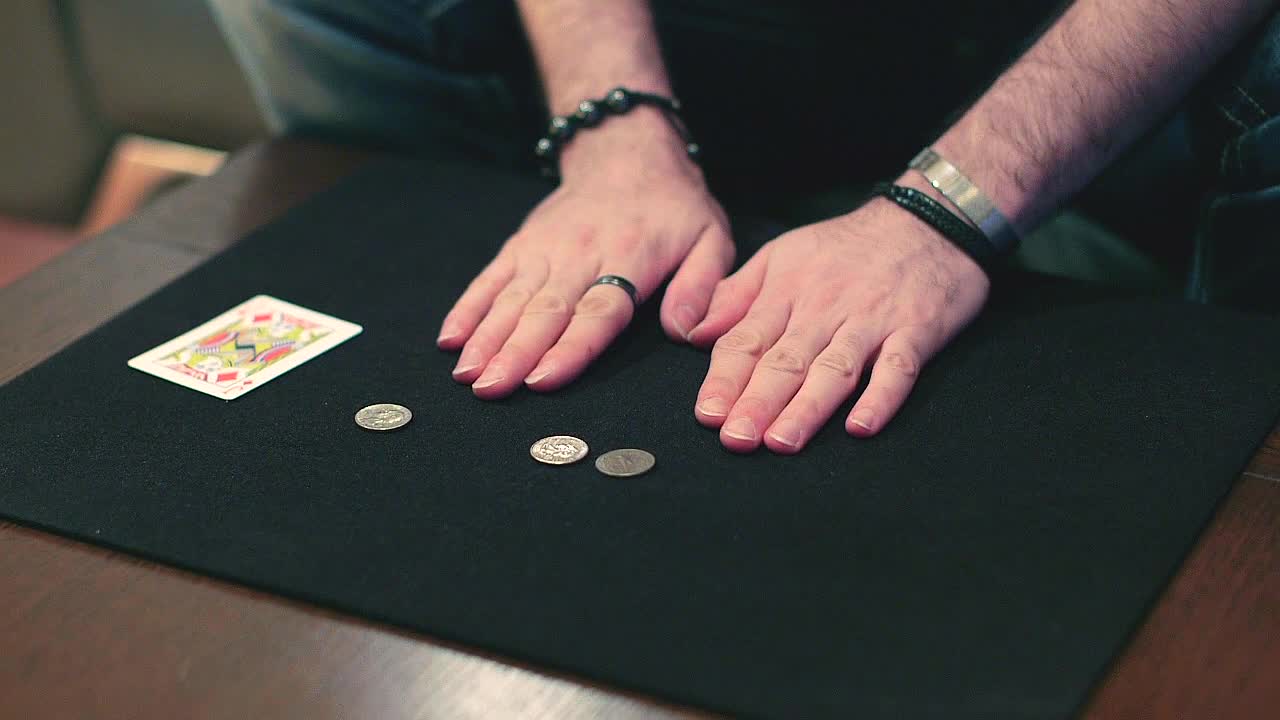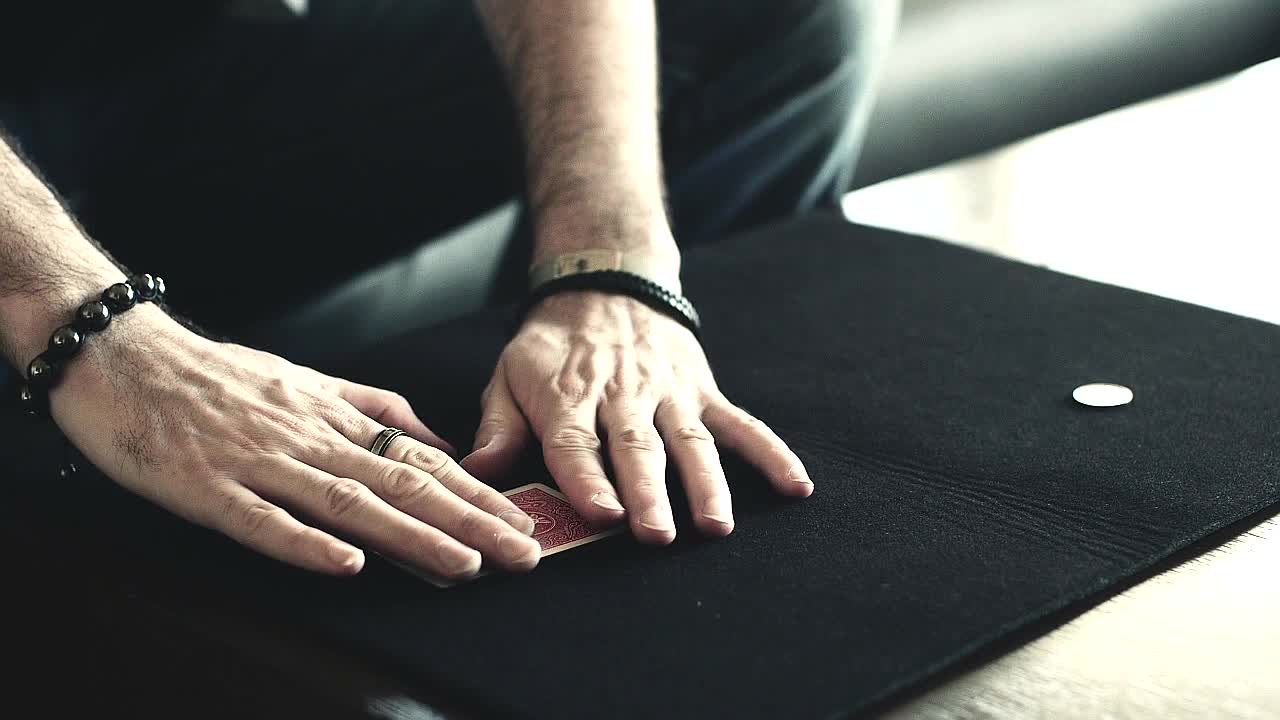 NEO Coin Table Matrix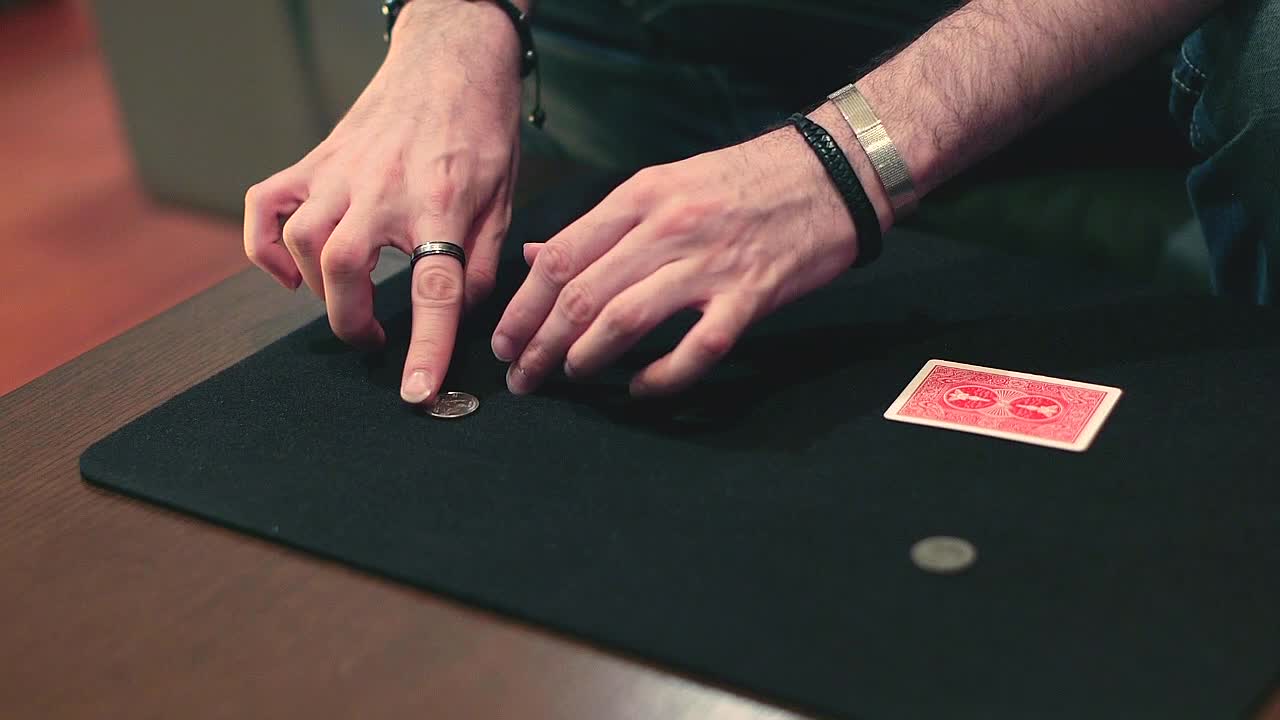 The Coin Matrix is recognized as a classic in magic.
Justin Miller has taken that classic and spun it on its head.
The Neo Coin Matrix steps away from the traditional effect with 4 coins as Justin makes them jump invisibly, magically, and impossibly under a single card.
Direct from Justin's working repertoire to yours.
You can learn this effect right now including all the small touches, and subtleties that make this look so magical.
Start learning now.

This product is rated 4.9 of 5.0 stars.
It has received 40 reviews.
A great coins and card routine
Just take a moment and appreciate this beautiful routine, what a great effect!
Neo Coin table matrix
Beautifully done. My favourite matrix to perform
Magical
I picked up this trick a while ago and decided to give it a go today .. Justin explains the trick great . Would highly recommend
Short and sweet
I really like this effect. No unnecessary explanations, everything is clear and to the point.
In my opinion this is a good way to step up your sleight of hand if youre a beginner!
Wow!
This is incredible! This trick just looks too good. It doesn't require that much practice and it always hits hard. There was also a very nice click pass shared that I will be also using elsewhere. 5 stars!
Summary
Absolutely amazing. Great handling and great teaching in the video. This is very hard to reverse engineer after seeing it once. Amazing work and I use this a ton.
Summary
I have been doing a traditional matrix that requires no additional coins for years. This is a nice follow up when people ask me to do it over. Clear instruction, a very attainable trick for all levels. The move to accomplish the second steal is a nice bonus/modification of something coin workers use all the time but JM's tweak makes it more natural. For the price this is a great value!
Summary
This was the first thing that I bought by JM and i just have to say that its a beautiful effect and no one that i preform it to has ever figured it out and i have done it up 3 times for a group of people
Summary
I would pay more money for an illusion like this! The teaching is extraordinary, the magic trick awesome. You have nothing to lose, a great illusion to add to your arsenal.
Summary
first like JM says it, no extra coin and that's really important. the last act when you make the three coin appear together like in the video is an absolute killer.