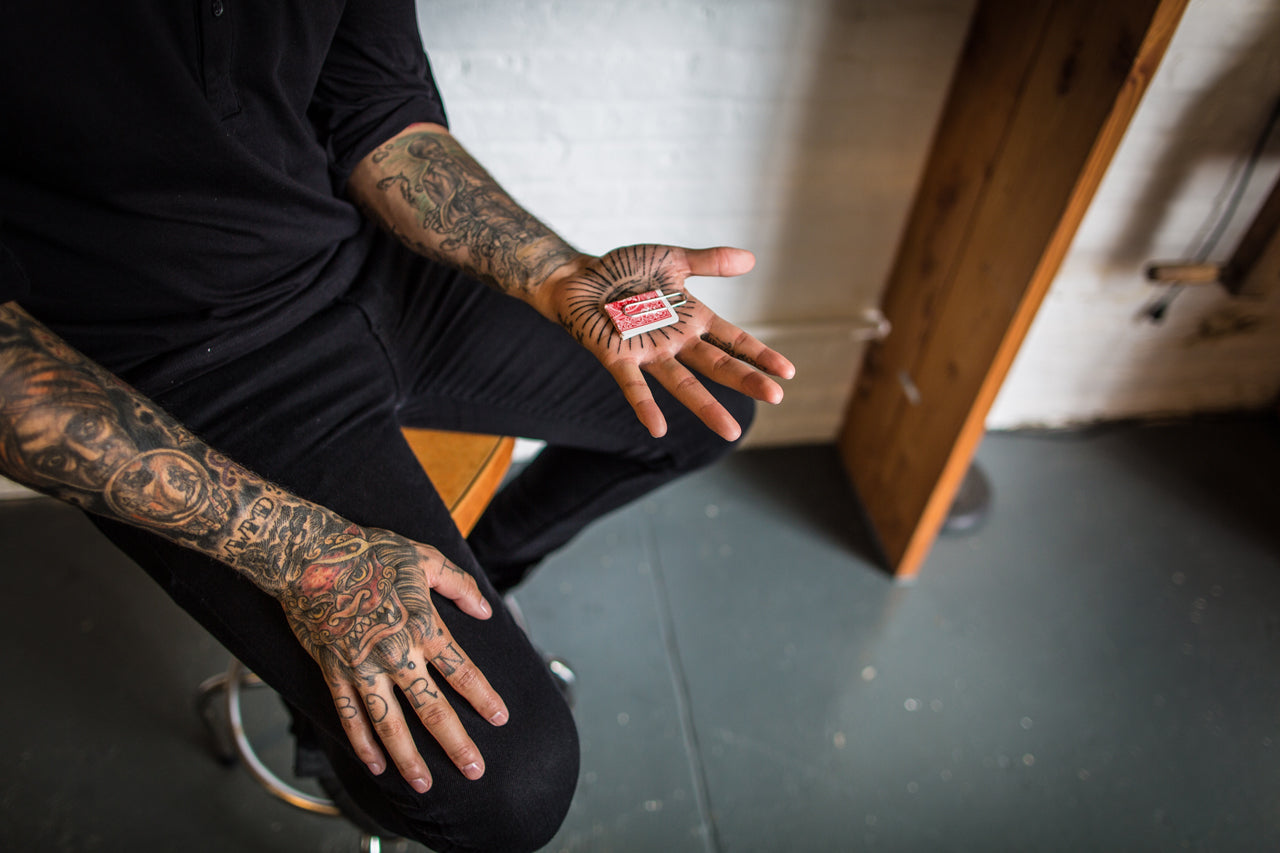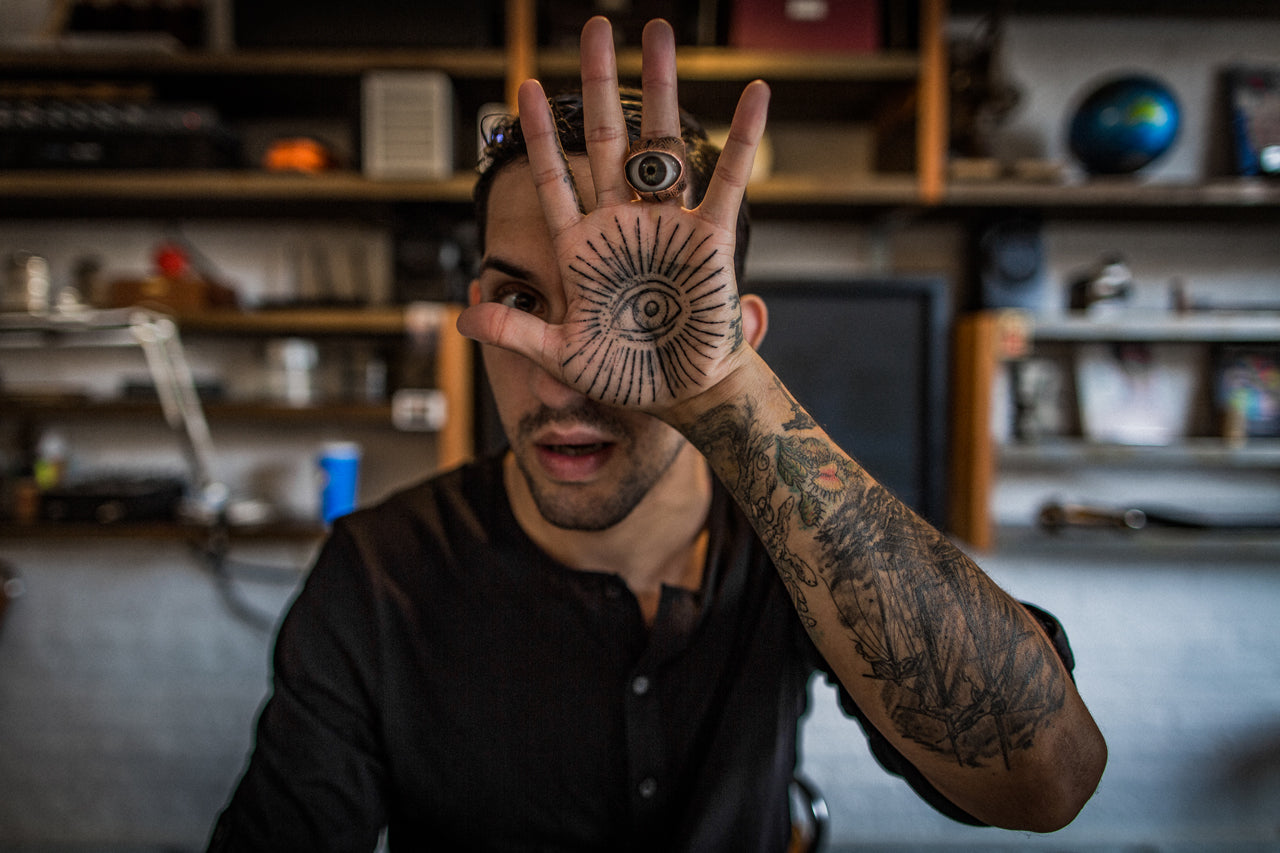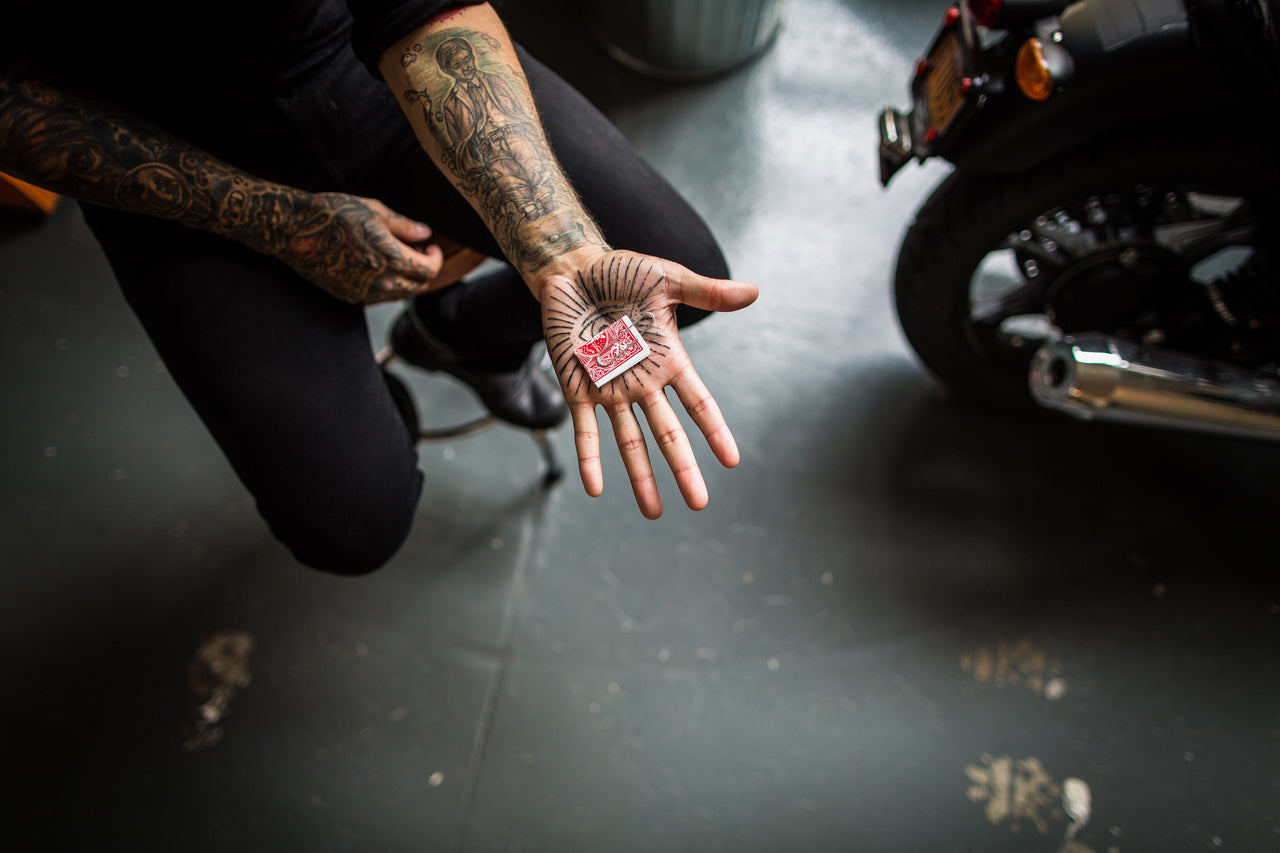 OSYN
NOTE: OSYN requires a gimmick, but this download will teach you how to make it. It's very easy to do and the materials needed are very common... you may already have them in your magic drawer.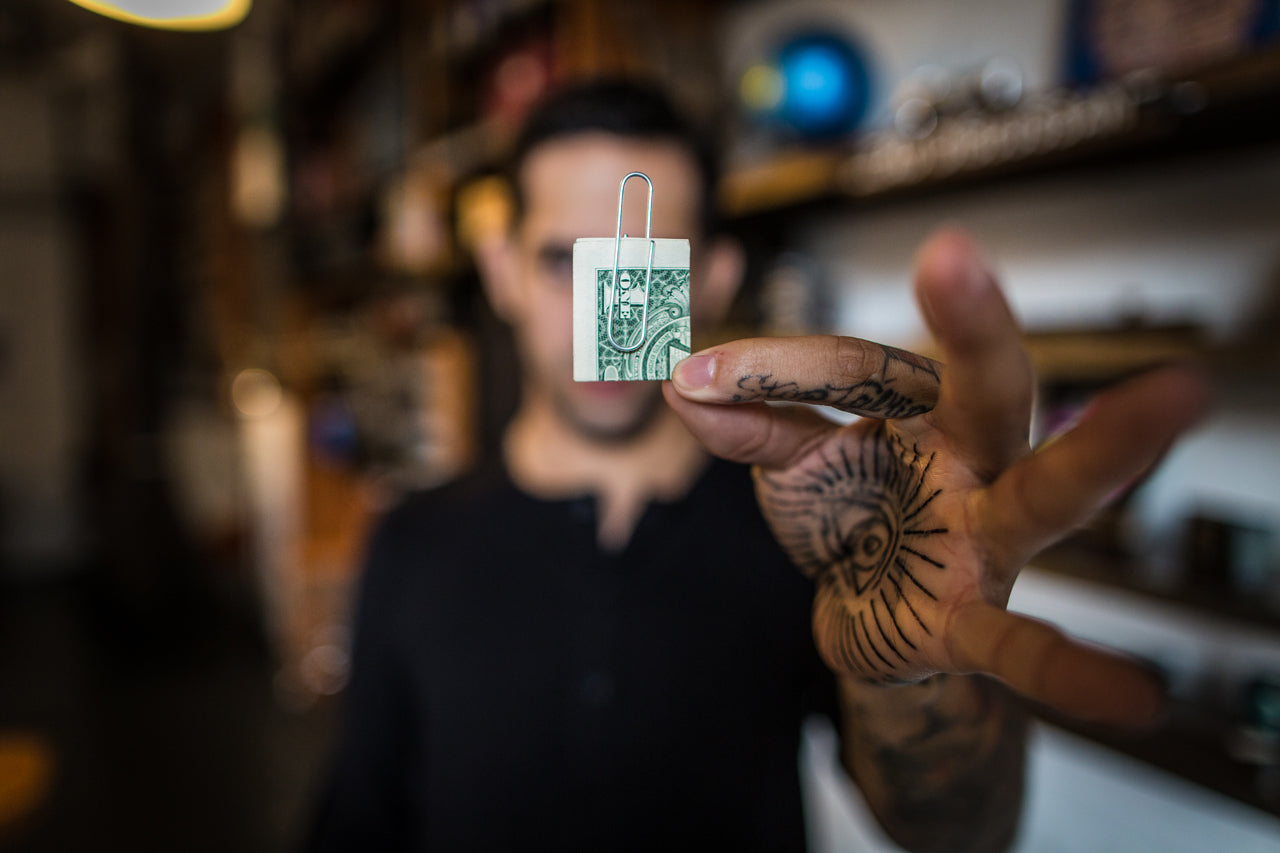 OSYN
Sale price

$29.95
Regular price

$0.00
(/)
ANY CARD. NO FORCE. 
OSYN: Only Switch You'll Need, and now comes with 'The Advocate' by Daniel Madison.

Mark Calabrese has finally released his most guarded secret to date… OSYN is a system which allows you to switch out any playing card, money or object roughly that size, with the spectator burning your hands with their eyes the entire time.

Inspired by Jay Sankey's "Paperclipped" Mark has refined and developed this groundbreaking method in to what it is today. With over an hour of teaching, Calabrese gives you the real work on OSYN, and tells you why OSYN is an upgrade to 'Paperclipped'. 
"Super clean. I will definitely find a place for this in my show"
- Bill Malone


"... this will be replacing any other switch I use for billet work."
- Peter Turner

OSYN comes with  4 well-prepared routines... You will NEED to construct your own Gimmick...

Imagination Card: The spectator inspects a blank card, the magician then folds it and attaches a paperclip for safety, leaving it in their hand. The spectator is invited to name any card at all. They open their hand, the card has Changed into their Freely named card. Everything can be examined. 

Signed Card: This miracle can be done at a moment's notice with a signed card from the spectator. Mark teaches his handling on one of his most performed effects.

Any Word (Business Card Transformation): A clever way of giving your business cards to clients and a devious way of using an open prediction. They will believe you can read minds. This routine will be sure to stick with your audience forever.

Signed Bill: Mark teaches one of his sneakiest routines when a signed bill appears in the spectator's wallet

"...So good "
- Doug McKenzie

You will also learn several bonus handlings, tips, and tricks that will not only allow you to smoothly perform for anyone but will give you confidence for your next performance.

This is the HOLY GRAIL of switches and is a MUST for ANY Magician. Order OSYN Today.

"There's no move to catch and nothing to see before or after. Simple, and devious." 
- Robert Smith
This product is rated 4.9 of 5.0 stars.
It has received 33 reviews.
Silky smooth switch!
When I first saw this effect it looked amazing, and it looked difficult. So I was blown away with how easy the method is. Great trick!
Always amazing magic and service.
Had to jump on the 50% off sale, and as always, was not disappointed in either the quality of the effects/cards, or the service. Keep up the good work.
Best purchase I've ever made
I've seen tricks online like this and this is better than the invisible deck by far but will definitely take practice and is my favorite card trick ever. Amazing.
OSYN
This was badass....It takes a little time to get it down but when you do. It will be awesome the things you can do with it. Product is a solid 10 but the creator can be an ass. Much love Mark but youre an ass. Still a huge fan of your work.
- Lalo
OSYN, by Mr Calabrese
What a fantastic download this. Mr Calabrese is very thorough with his teachings, and with a great bonus gifted by Daniel Madison. This download is very much worth your consideration, in particular one of the effects/methods discussed is pretty incredible. For me, the best version on this very inspiring download. I'll let you decide, and find it for yourselves. Best wishes to all!
Amazing, I'm Speechless
This is a diabolical trick with a method I will be incorporating in many of my other effects. Thank you, Mark Calabrese!
Cost-effective bundle
The only negatives I can think of are a few out-of-focus camera shots during explanation. Everything else is almost perfect. The switch is based on a simple idea but it works very well. What is more, with OSYN you get another excellent trick - The Advocate (by Daniel Madison) - for free.
Super Simple, super slick
Such a handy concept to have in your repertoire. Many applications, many mind bending possibilities. I can't wait to use this!
Great
Love the idea, so simple yet astonishing
A Damn Reputation maker
Ngl this is one of the best purchases I have ever made. With advocate included this is kriminily underpriced