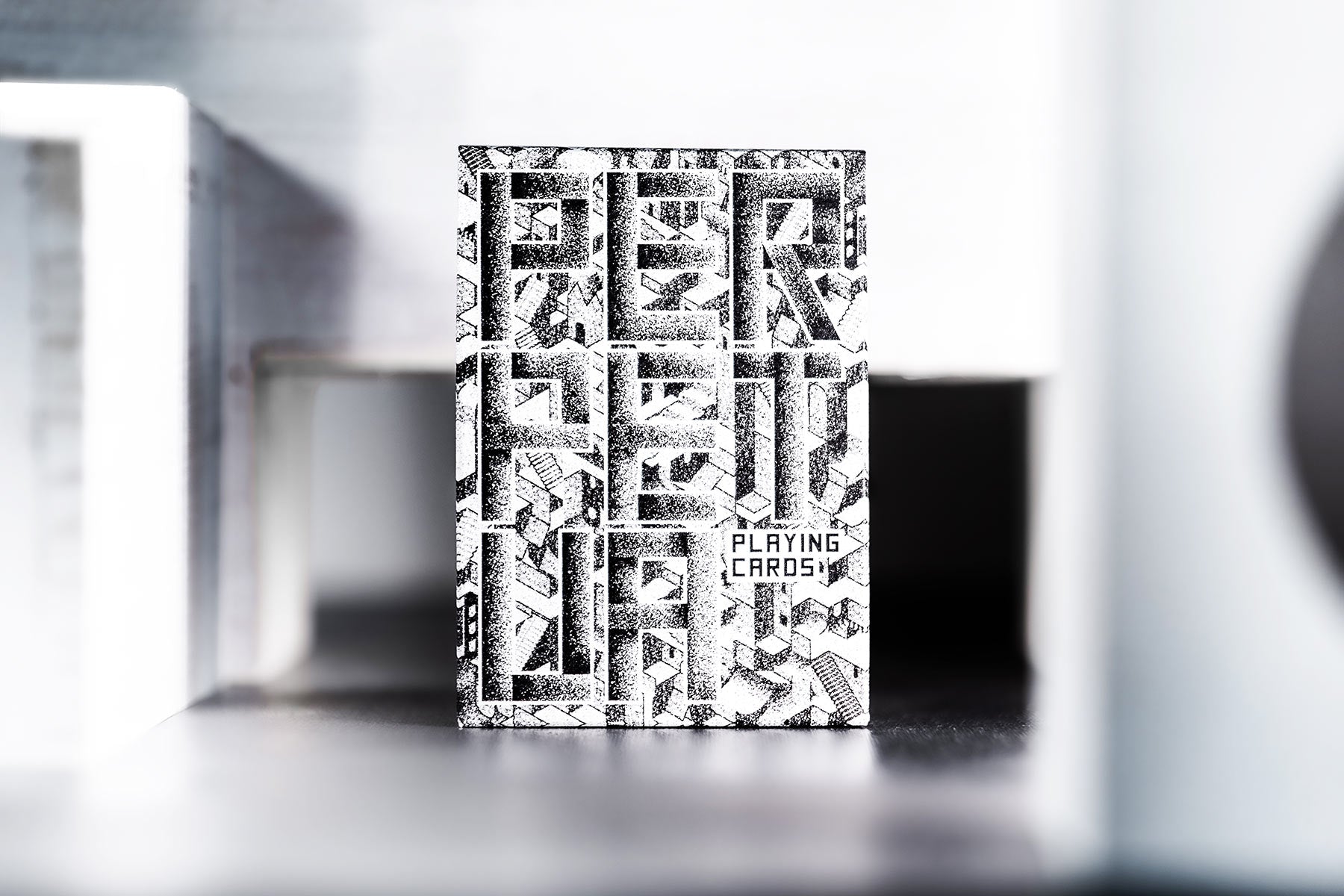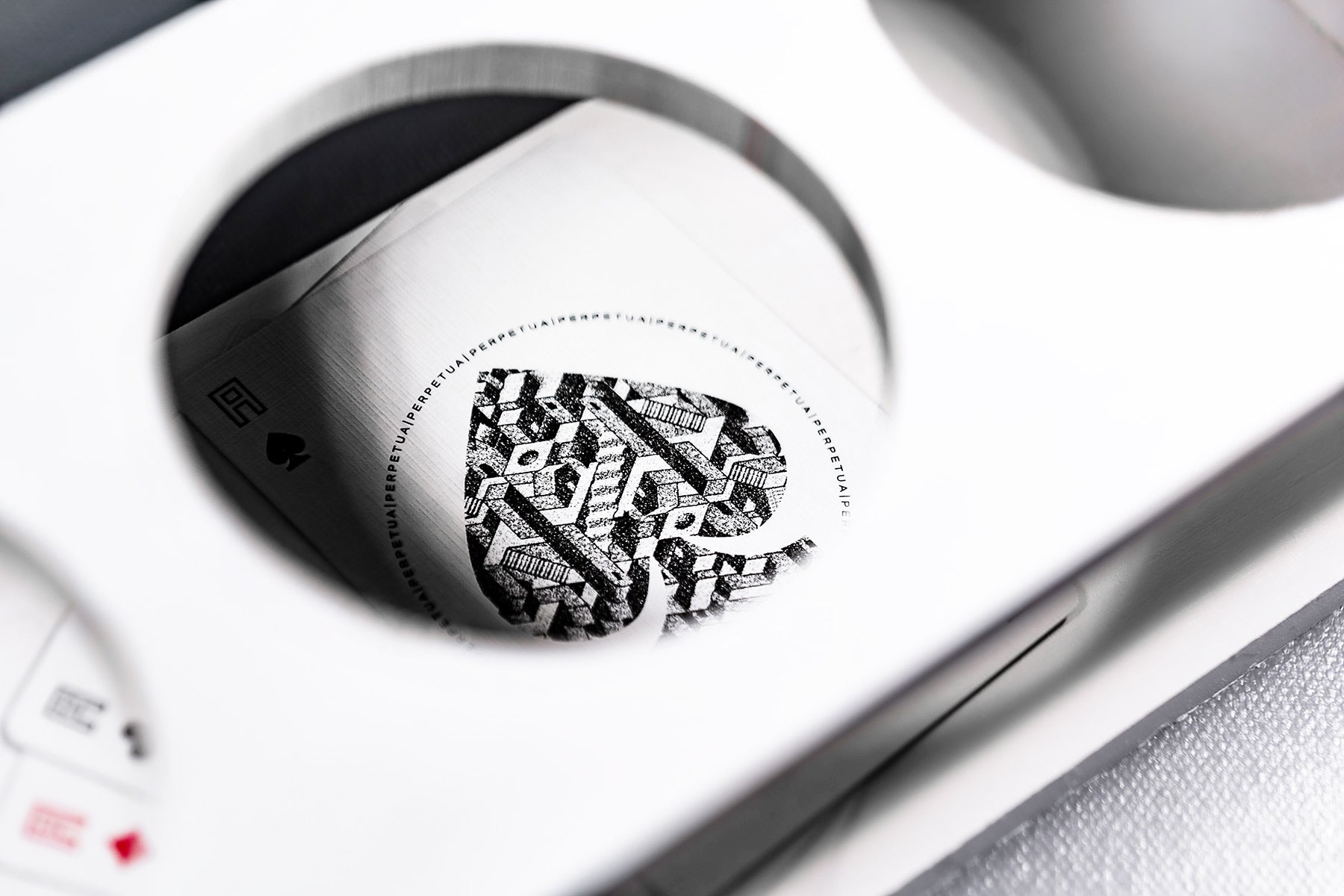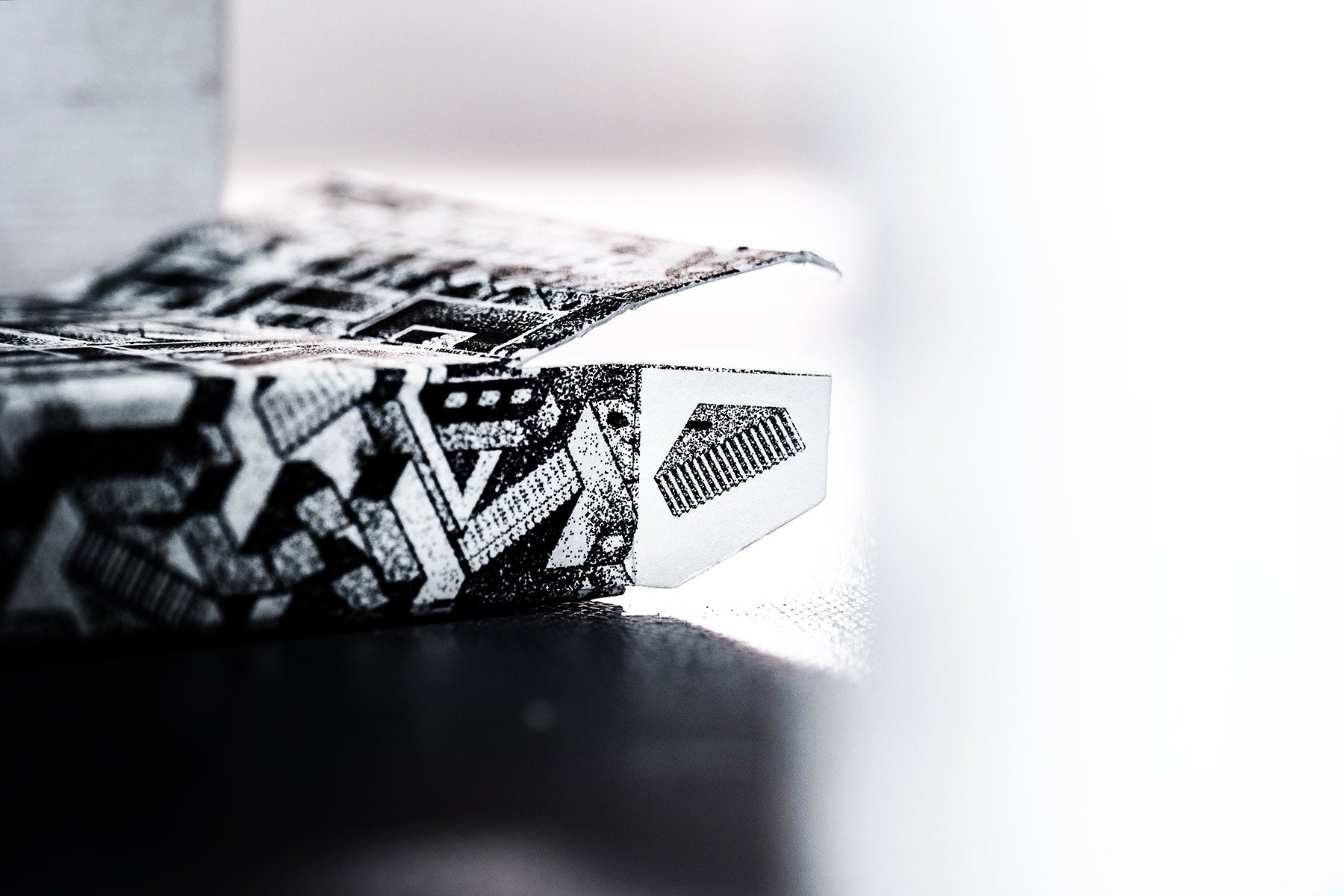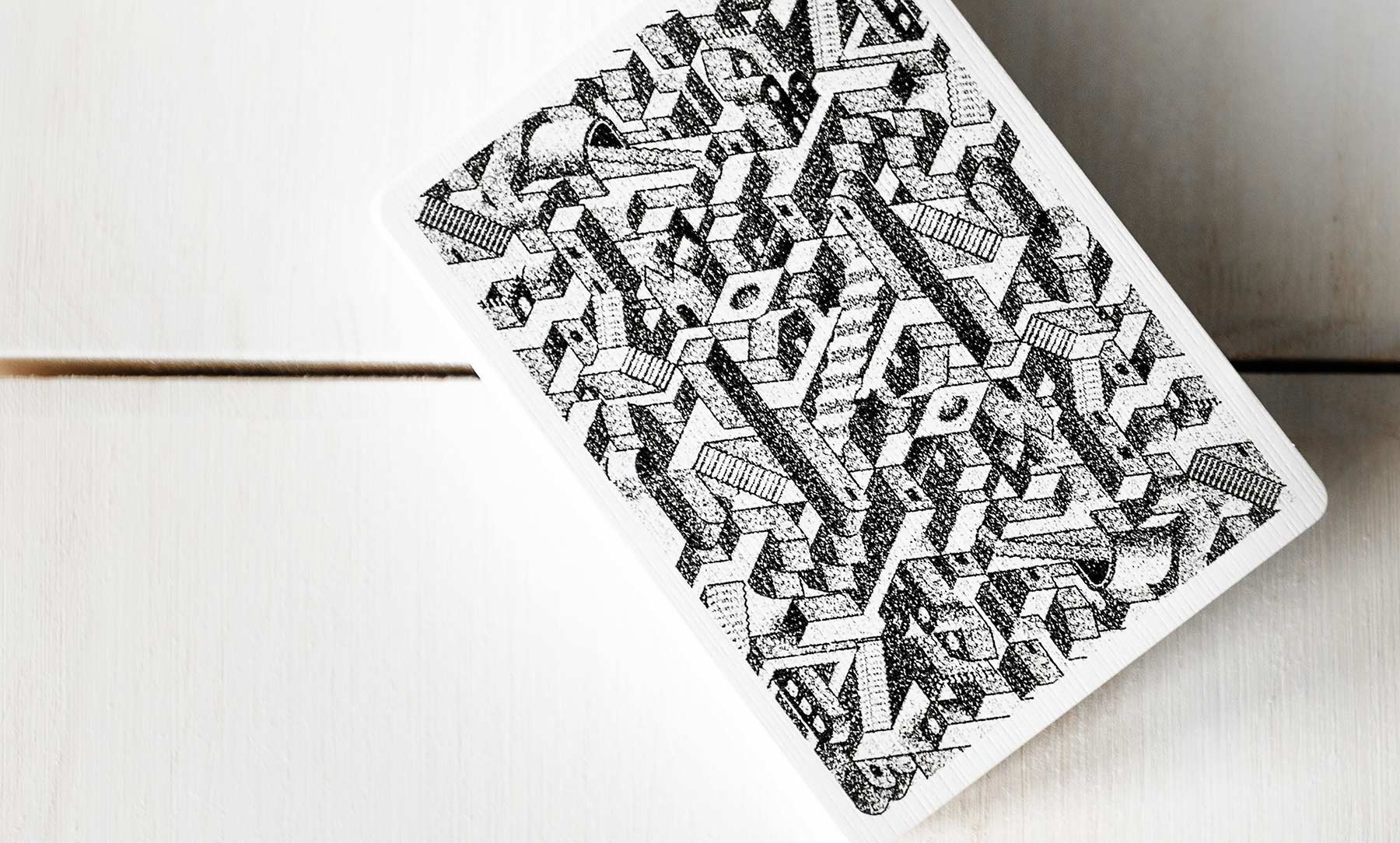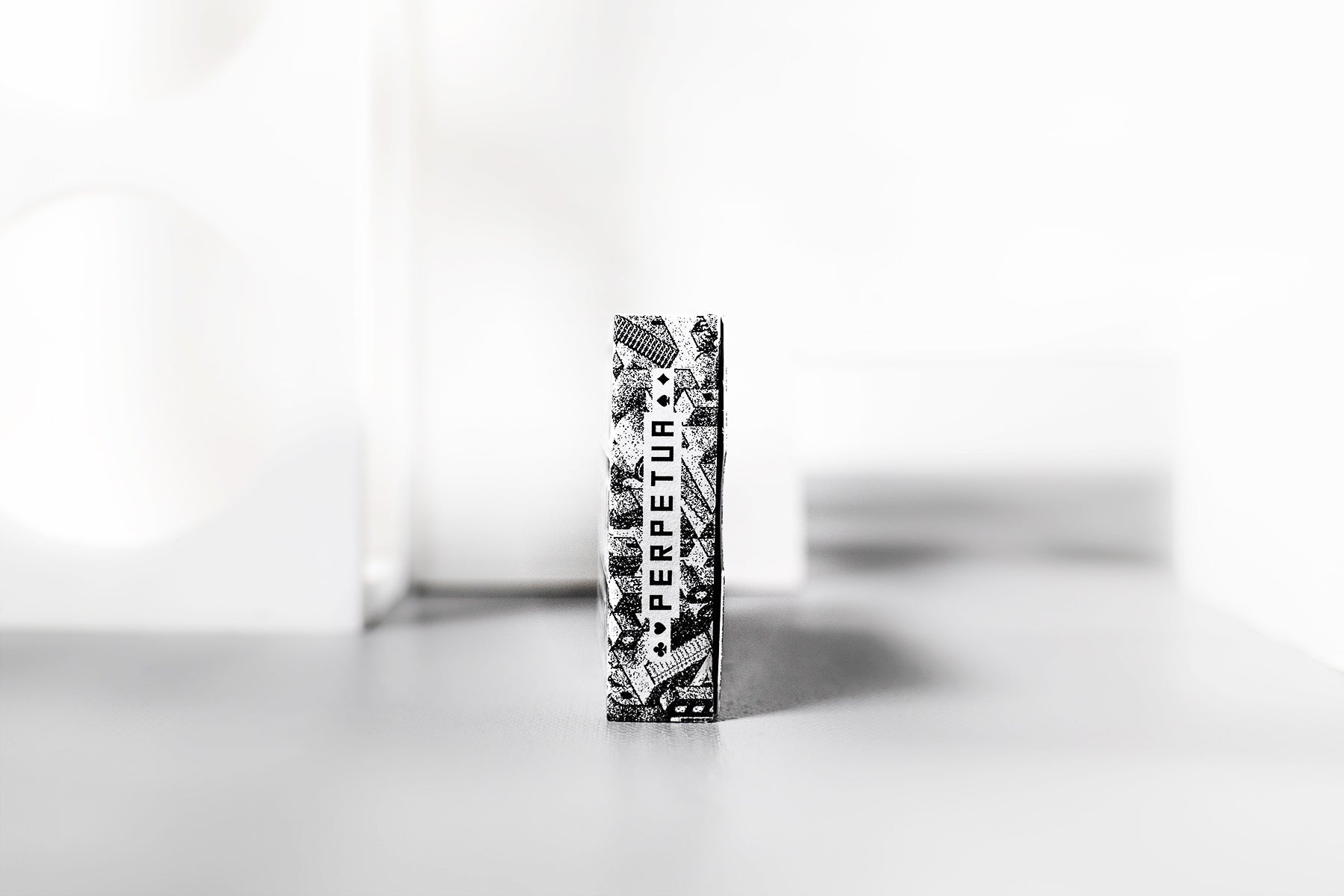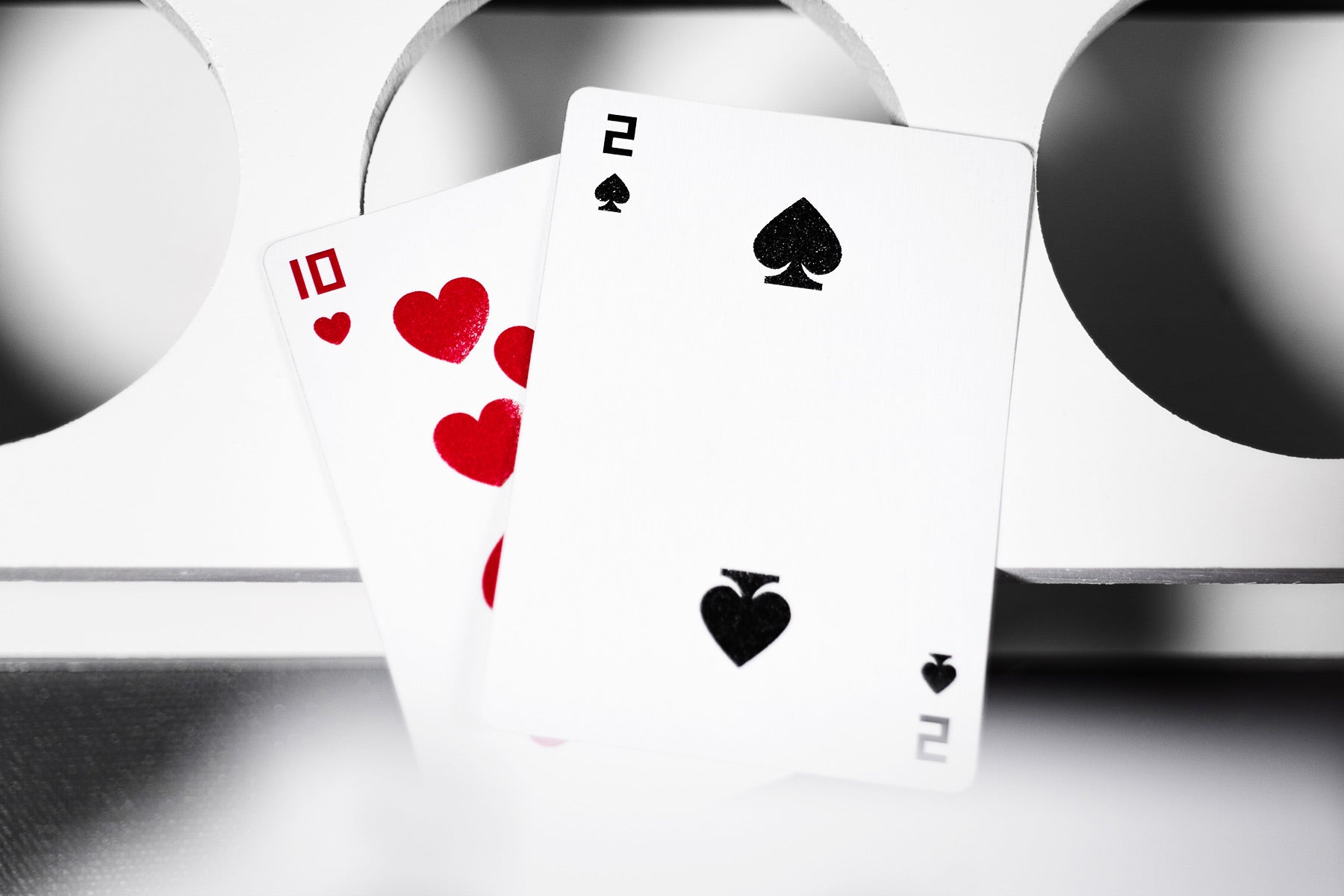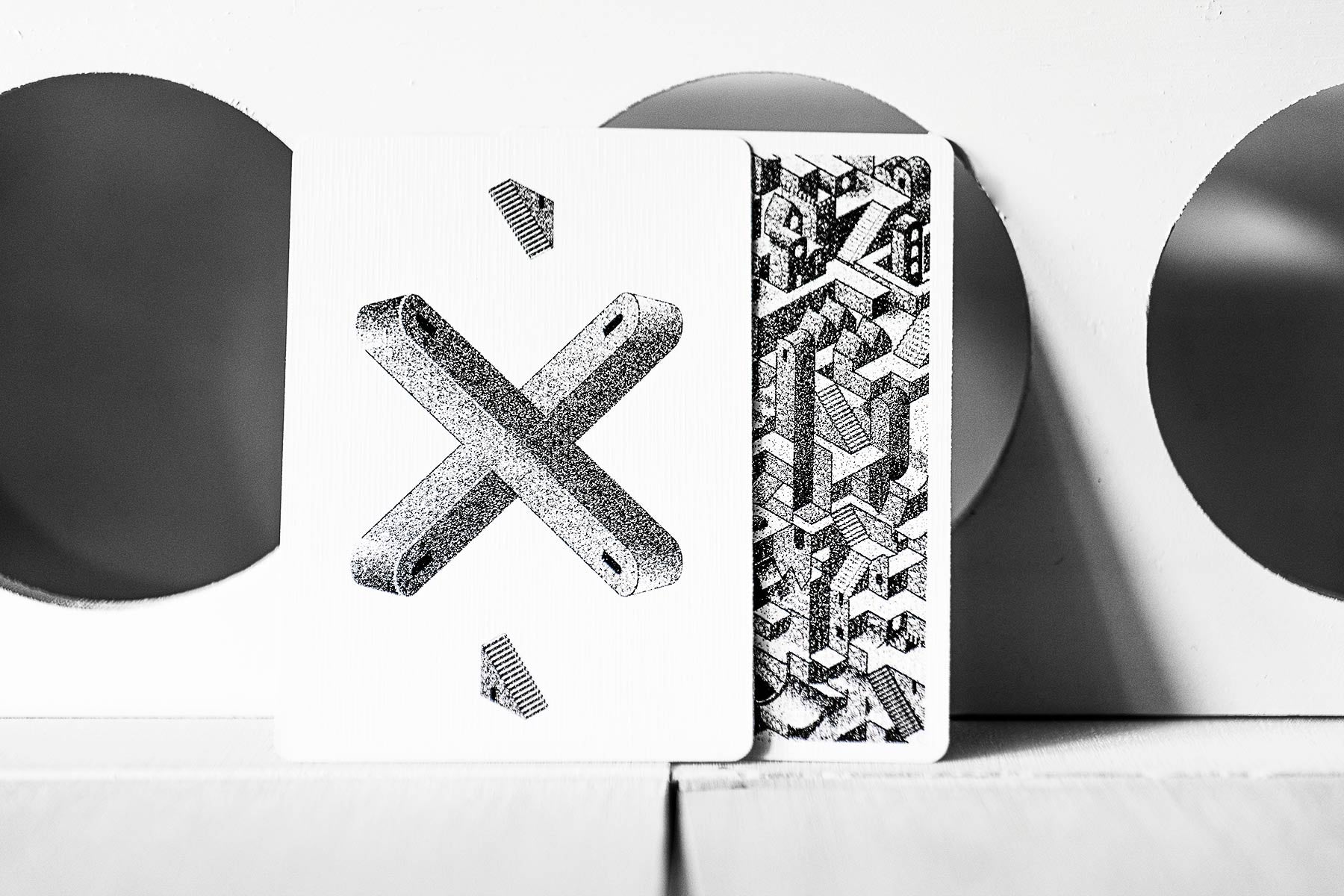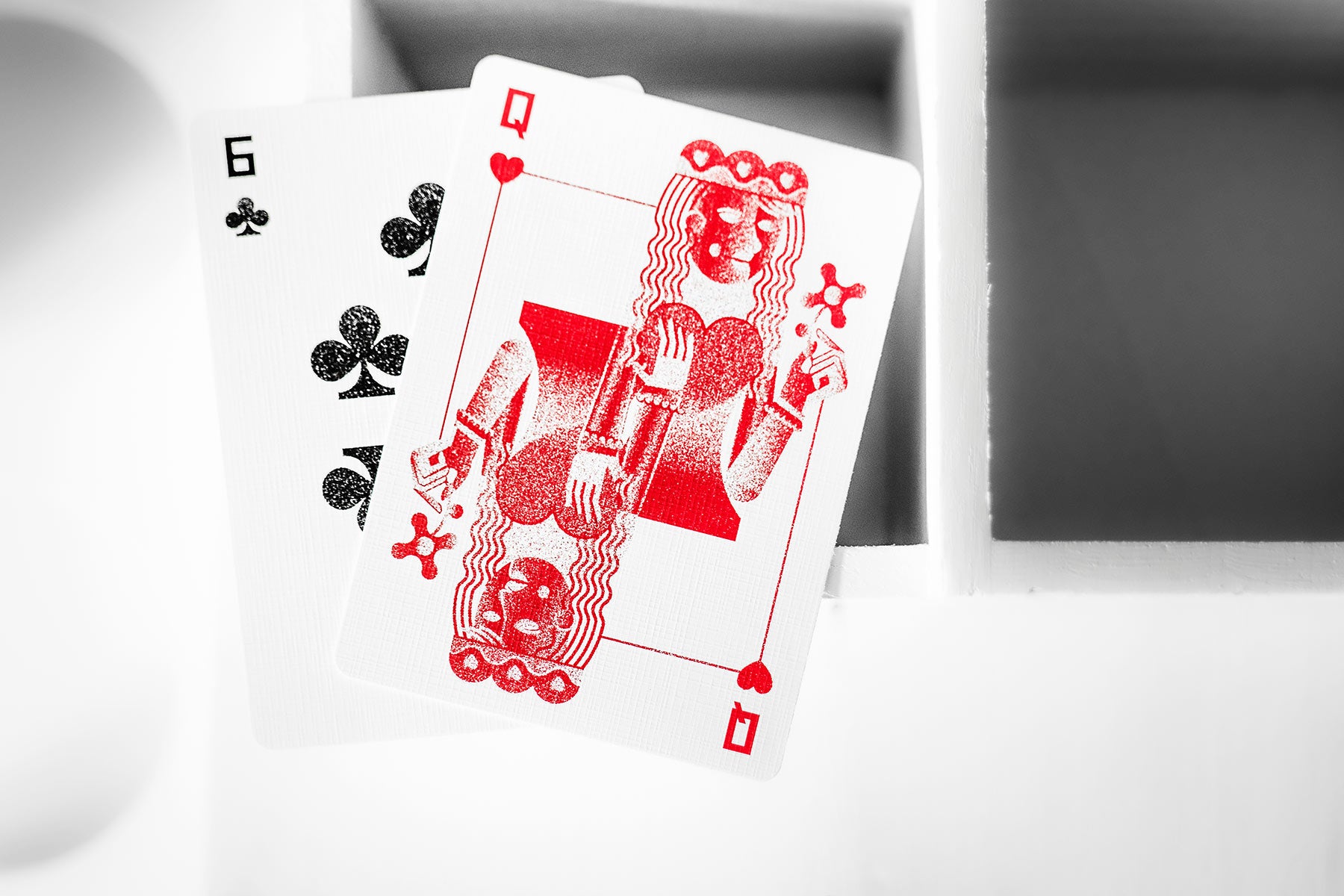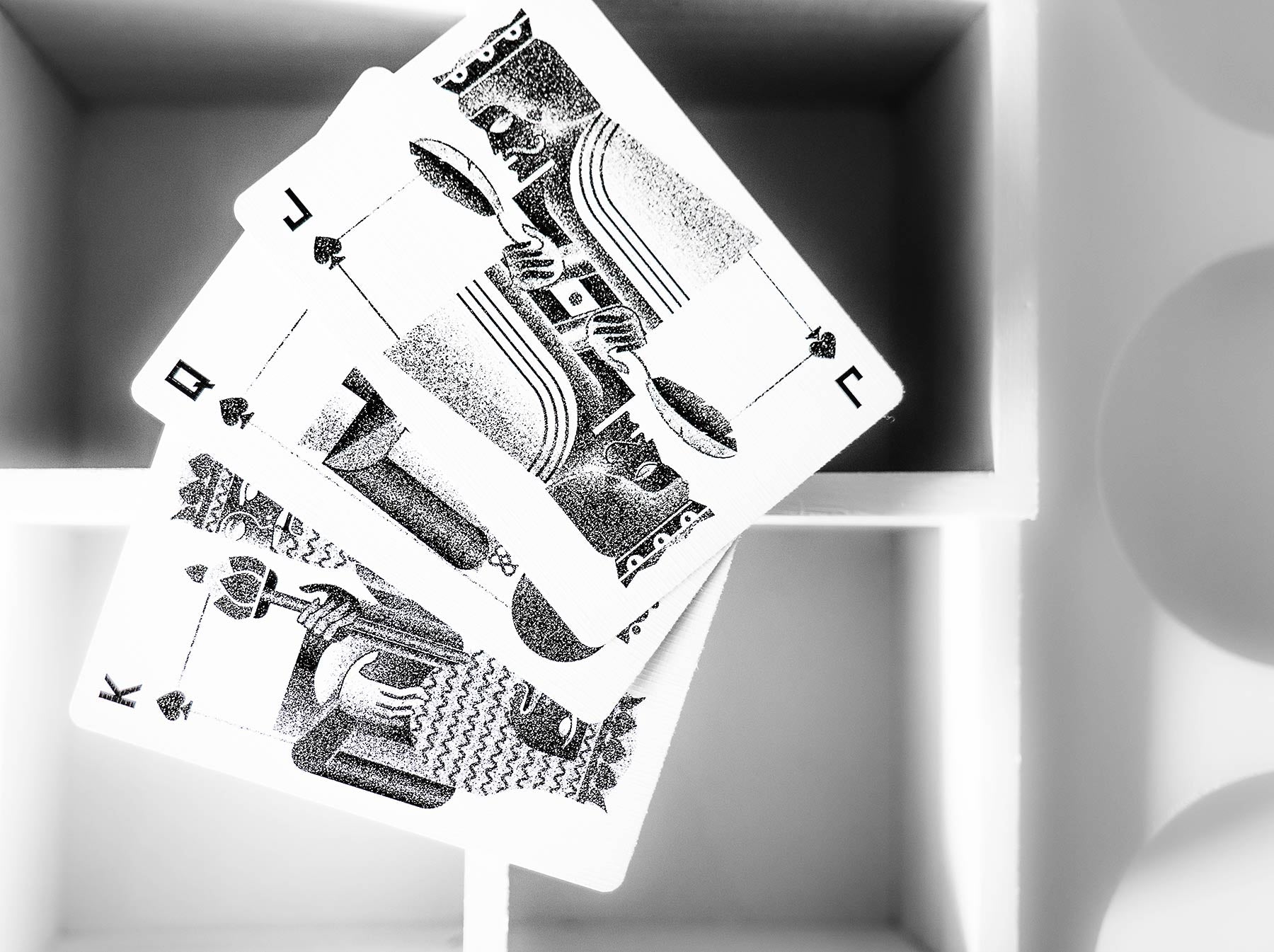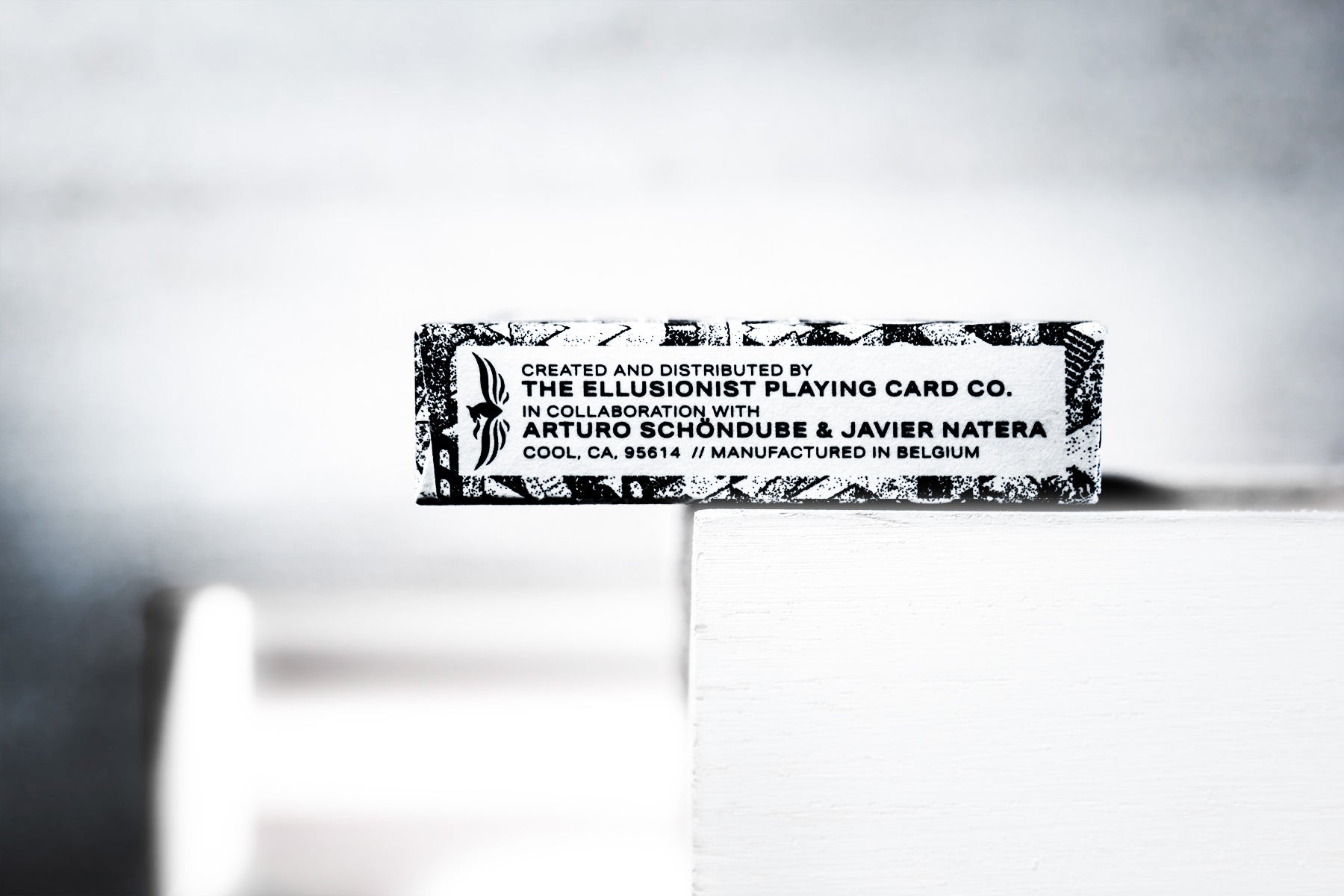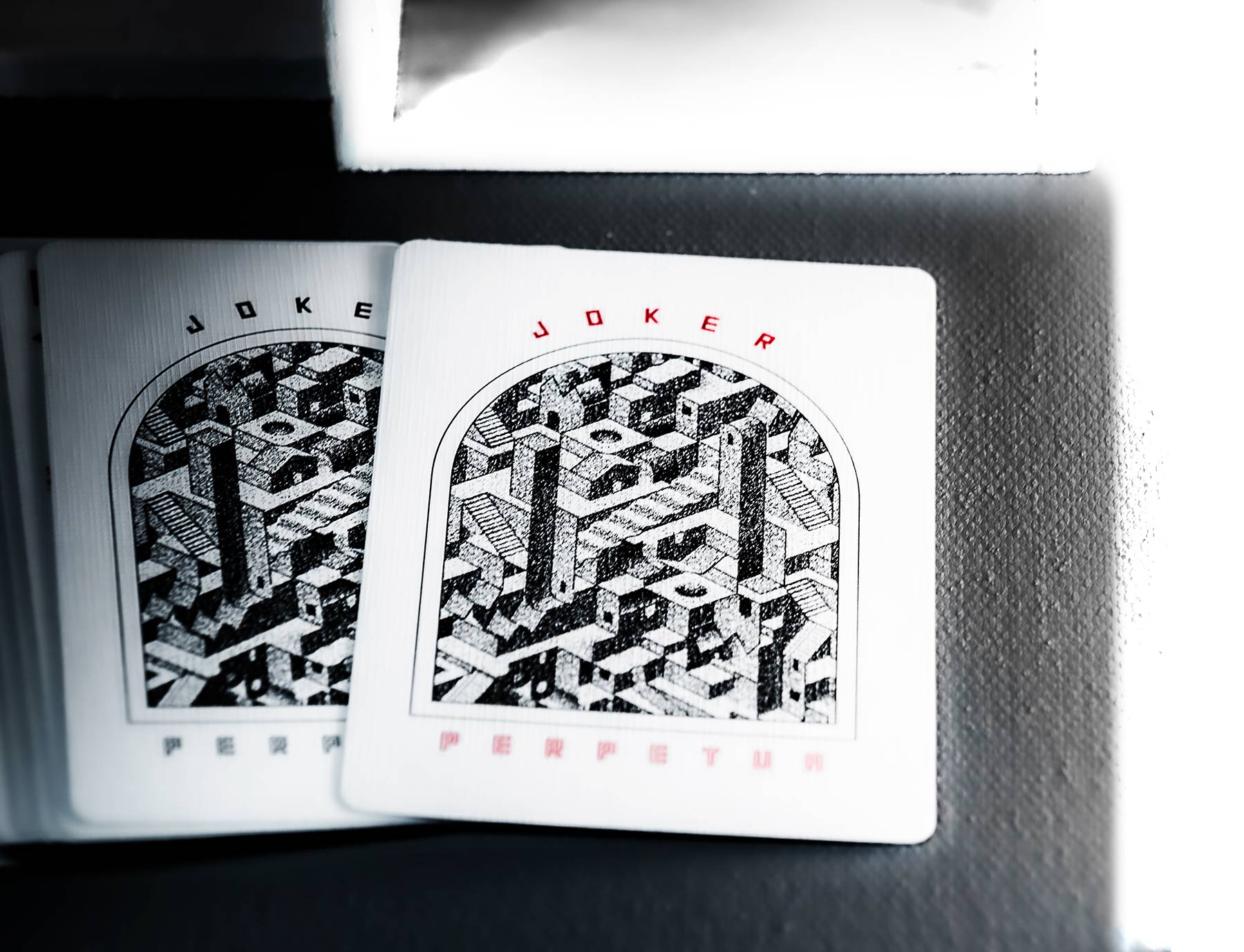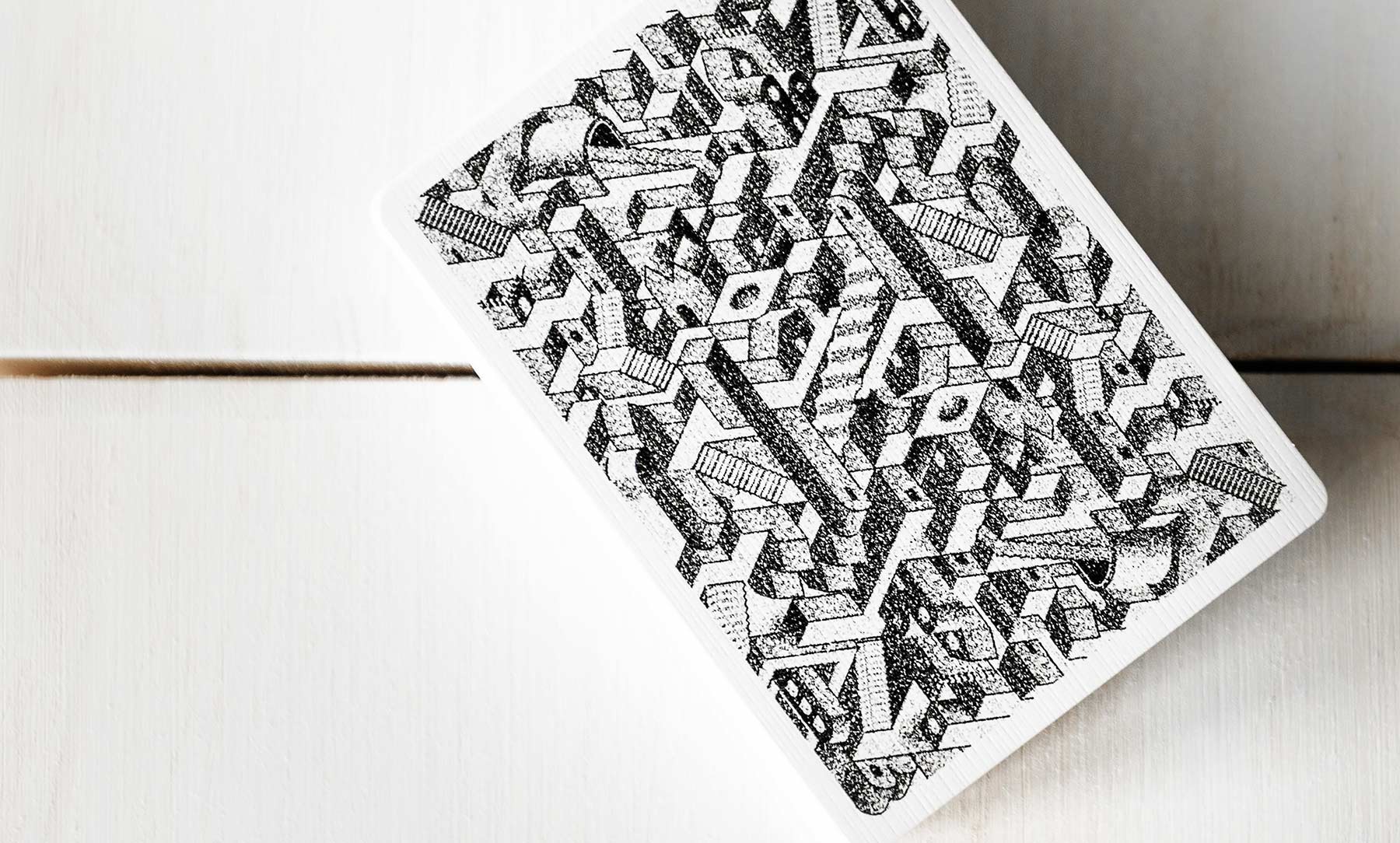 Perpetua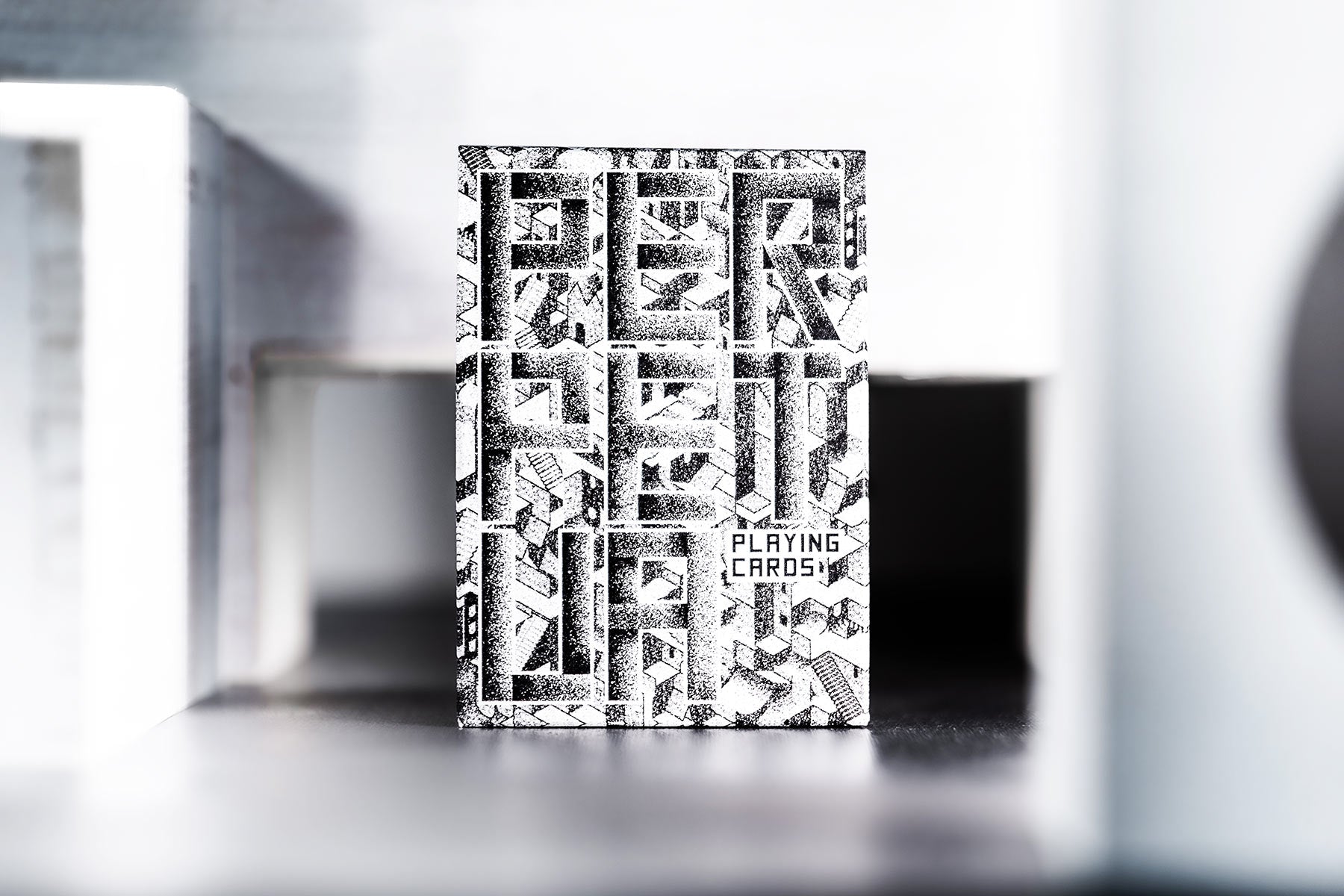 Perpetua
Sale price

$3.95
Regular price
(/)
Designed alongside Arturo Schöndube & Javier Natera, Perpetua is 1 of only 2 decks that Ellusionist has ever collaborated with outside talent on. 
Perpetua takes its name from the saint and martyr who was imprisoned in the ancient city of Cartago. Her journal is one of the rare surviving documents written by a woman in the ancient world.
The deck's designers, obsessed with endless Escher-esque artwork, created a metaphorical Cartago cityscape with no beginning and no end. It's perpetual. 
Inside the tuck is a fully custom deck. The backs, courts, numbers, jokers, and suits are all illustrated with textured geometric artwork  
The stock is the famed Luxury-pressed E7 stock that debuted on Cohorts, for a slim and durable experience that our customers have grown to expect. 
Perpetua is a must-have deck, where the 

design itself creates as much intrigue as the tricks you'll perform with it.
Own Perpetua Today
NO LONGER A MYSTERY...
Perpetua featured as Month #14 of the Ellusionist Mystery deck and people were blown away. They'd never seen anything online about it and it came as a complete and pleasant surprise. 
⭐⭐⭐⭐⭐
"...
it's absolutely amazing!" 
⭐⭐⭐⭐⭐
"the quality is top."
This product is rated 4.8 of 5.0 stars.
It has received 43 reviews.
Dope.
Love the escherian design. The more you look at them the longer you want to look at them. And they handle great.
Fantastic card design
Love the design of card images and the feel of how cards handled.
Great cards
Very interesting design and love the quality of cards.
Amazing Quality!
Came within the timeframe (which was a little slow but its from America so can't complain). The quality of the cards was amazing from the print to the general feeling of the cards. Incredibly happy with both products I bought!!
Perpetua cards
Nice tuck case that can handle wear and tear. Stock is my personal favorite as many others too. Has few surprises that can be utilizes with little story telling. Must have, be unique.
Nice addition to display case
The back design of the cards is nice but the cards are too soft for my taste. It came with a double-backer for card tricks, but I don't think I'll be using these for tricks. As such, they'll go nicely on my display case.
So beautiful!
I collect cards as art pieces and for some hobbyist magic. This is one of my new favorite decks, so compelling and really catches the eye. I'd love to do some tricks with it but I assume it'll probably end up on my display wall... because its just too good.
Wow is an understatement
So eye catching. Intriguing. Black and white design at its best.