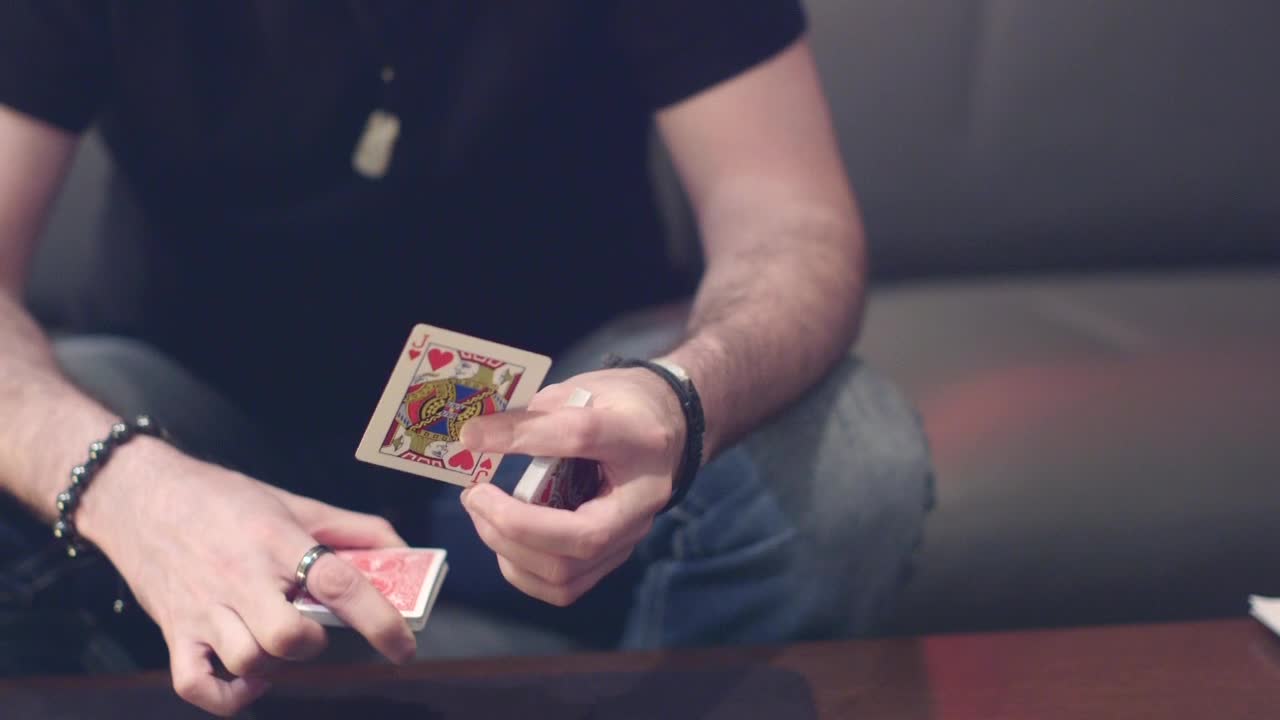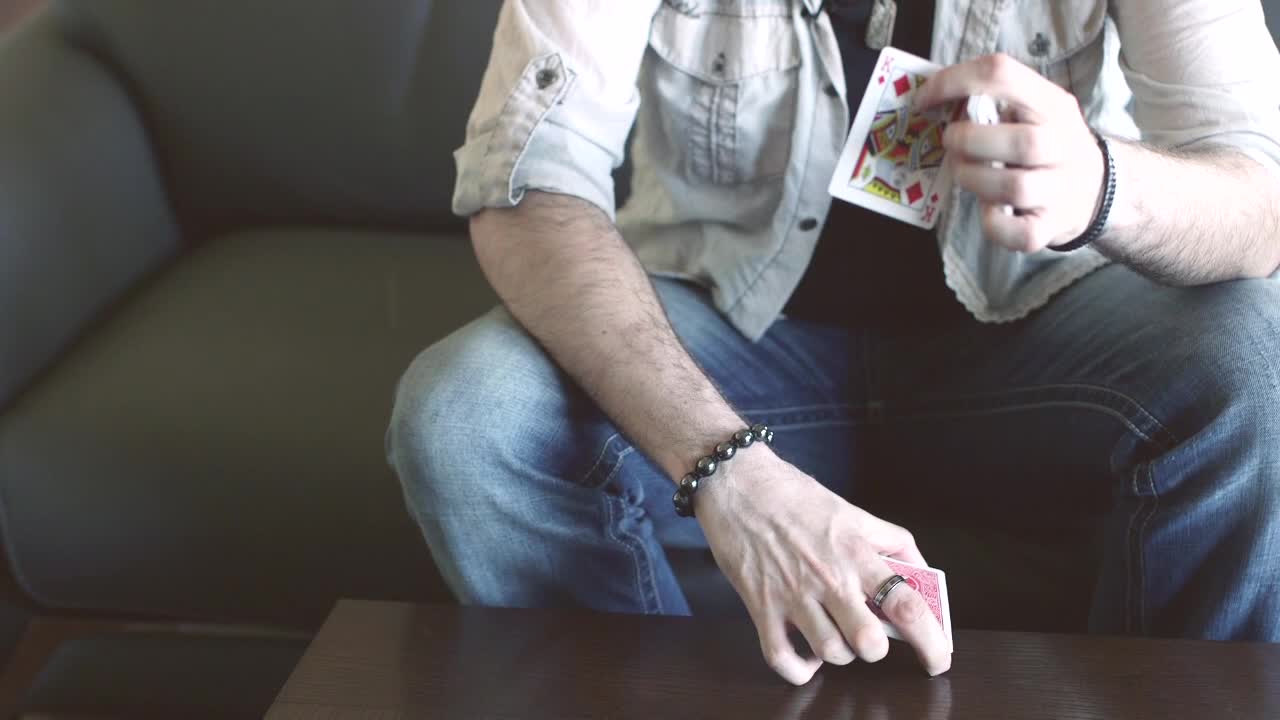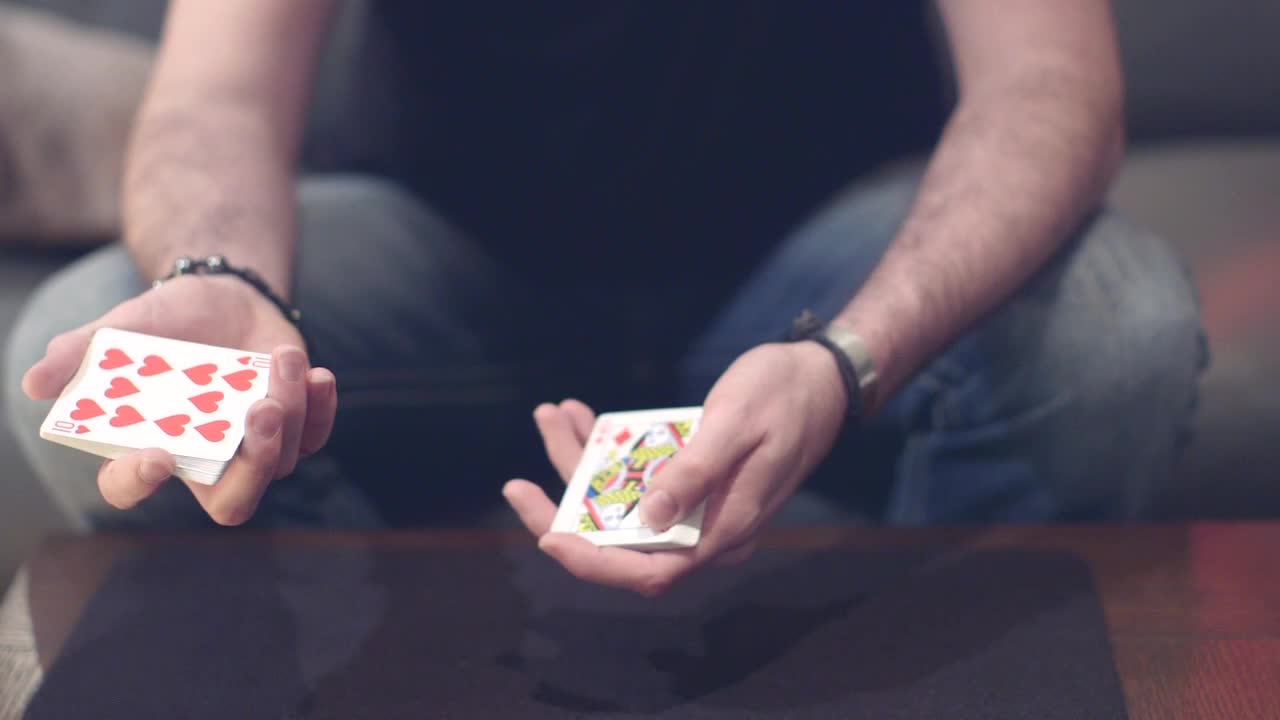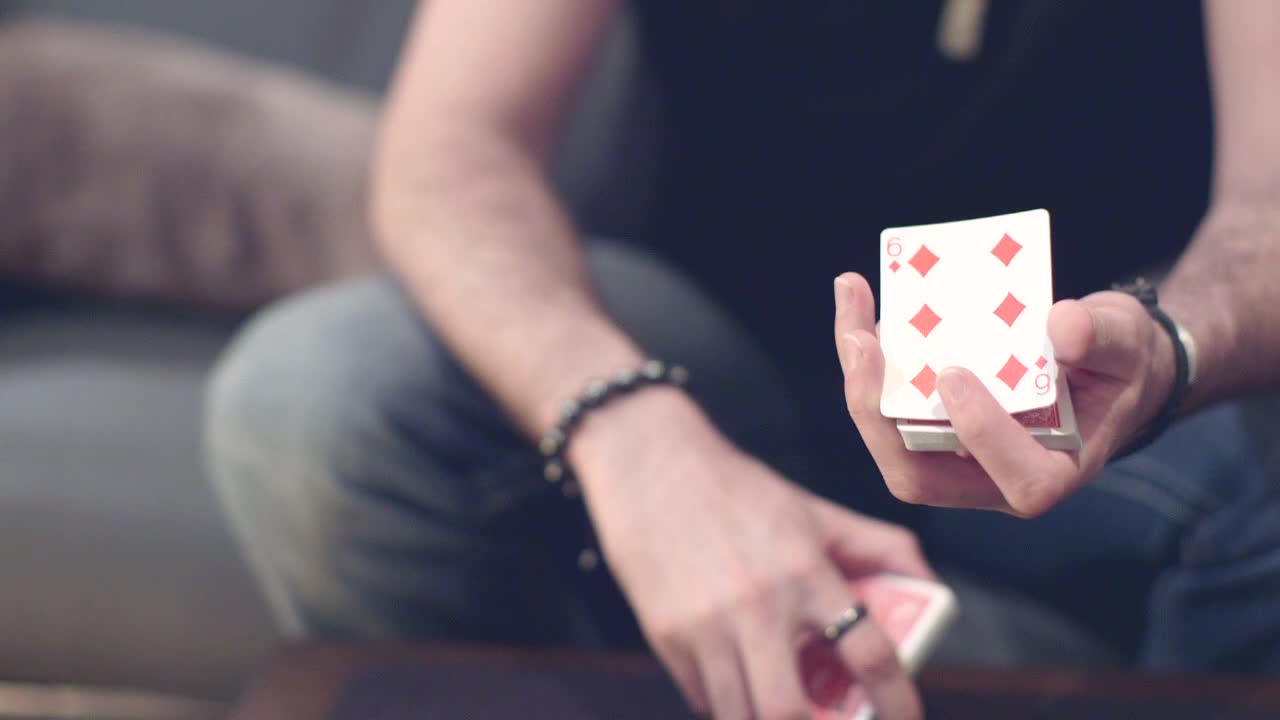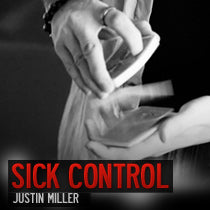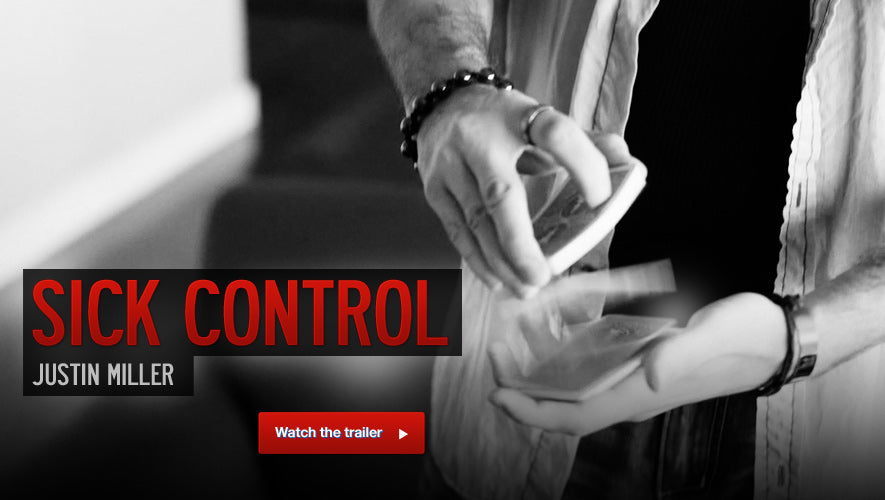 SICK Control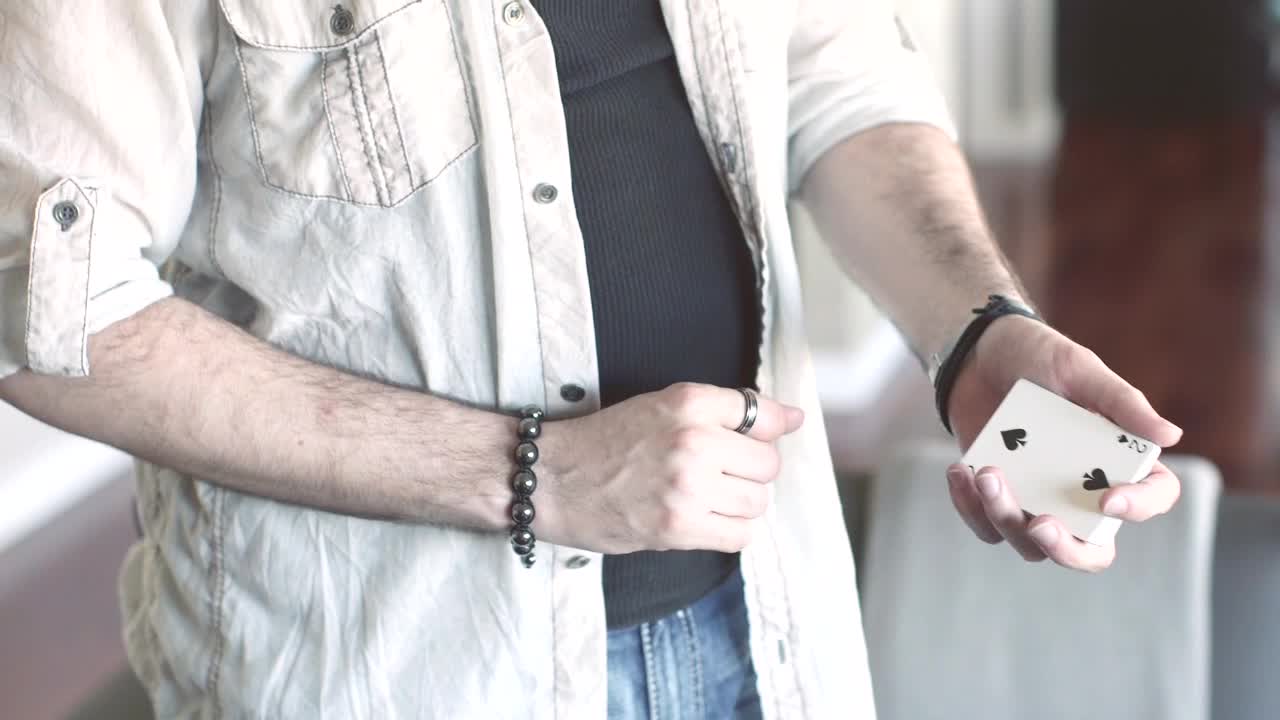 The SICK Control is a utility move that can be used as a control, a change or a steal, that has the advantage of being as subtle or flashy as you want it to be.

A card is selected and clearly placed into the center of the pack. In that move, it has instantly been controlled to the bottom.
As a change, it works even better - a random card selected by the performer changes into the spectators' card in a fluid motion. A visual color change that seems to happen simply by blowing on the card.

Justin's practical advice concerning angles, performance tips and visual enhancements will have you performing this move in minutes. Download it Now.

This product is rated 4.9 of 5.0 stars.
It has received 9 reviews.
Summary
One of the best controls I've bought on this site. It's very easy to learn and the instruction video explains it very well. I totally recommend this to anyone trying to expand their control techniques. Not very angle sensitive and its all about the timing.
Summary
Great buy the control can be used so many ways must buy
Summary
Ive bought ALOT from ellusionist but i haven't really done many reviews. This is only my third but im writing it because even though its a simple 4$ download i absolutely love it. My top 3 favorite downloads on E right now is Daniel Madisons Gamblers Cop, DM's Moves, and JM's Sick Control. Its not as knacky as i expected or as angle sensitive as alot of ppl seem to think. Its more about timing than angles. Its not to hard to get the timing down and if you do that then your angles are fine as long as they aren't watching from behind you. So definitely a great buy. 5 stars hands down.
Summary
A little bit of a knacky control, but you will find your uses for it. The effect is well taught and gone over in detail. Once you master it, it feels awesome that you are doing something that should be obvious right under your spectator's nose. For such a low price, you should certainly get it, master it, and perform it!
Summary
Really a simple control to learn and the change looks pretty slick. Takes 5-10 minutes to learn and is a good way to convince a spectator the card is lost. Easily worth the 4 bucks
Summary
the first time i performed this i didn't expect to get away with what i was doing but i did and the reactions were just amazing.
Summary
This contol is really visual, and it's a great sleight of hand. But if you are a beginner, be careful, remember that there are a lot of easier ways to control a card to the bottom of the deck. This one is only if you really want take your controls to the next level. If you are not afraid to work on it, you should buy it!
Summary
Yet another beautiful amazing download from JM. such a easy to learn and very deceptive move. i can see my self using this in so so many routines. also the change is fantastic and looks amazing.
a must have for any magician and cardist. I always found some controls to be knacky and hard, but Sick control is easy to do and very deceptive! add to your cart now!
well done JM
Summary
Sometimes instead of going for the more expensive and raved about effects that come out, I like to find the tiny gems in magic that have been overlooked.
Sick Control, is one of those. I find it to be an attractive move. It is an excellent switch or steal if used when it should be.
Sick Control lost one star from me for the moves use as a control. Overall it was easily worth the few dollars that it cost. I also liked that it was able to be streamed and not downloaded. This is an excellent move when used in situations that merit its use.