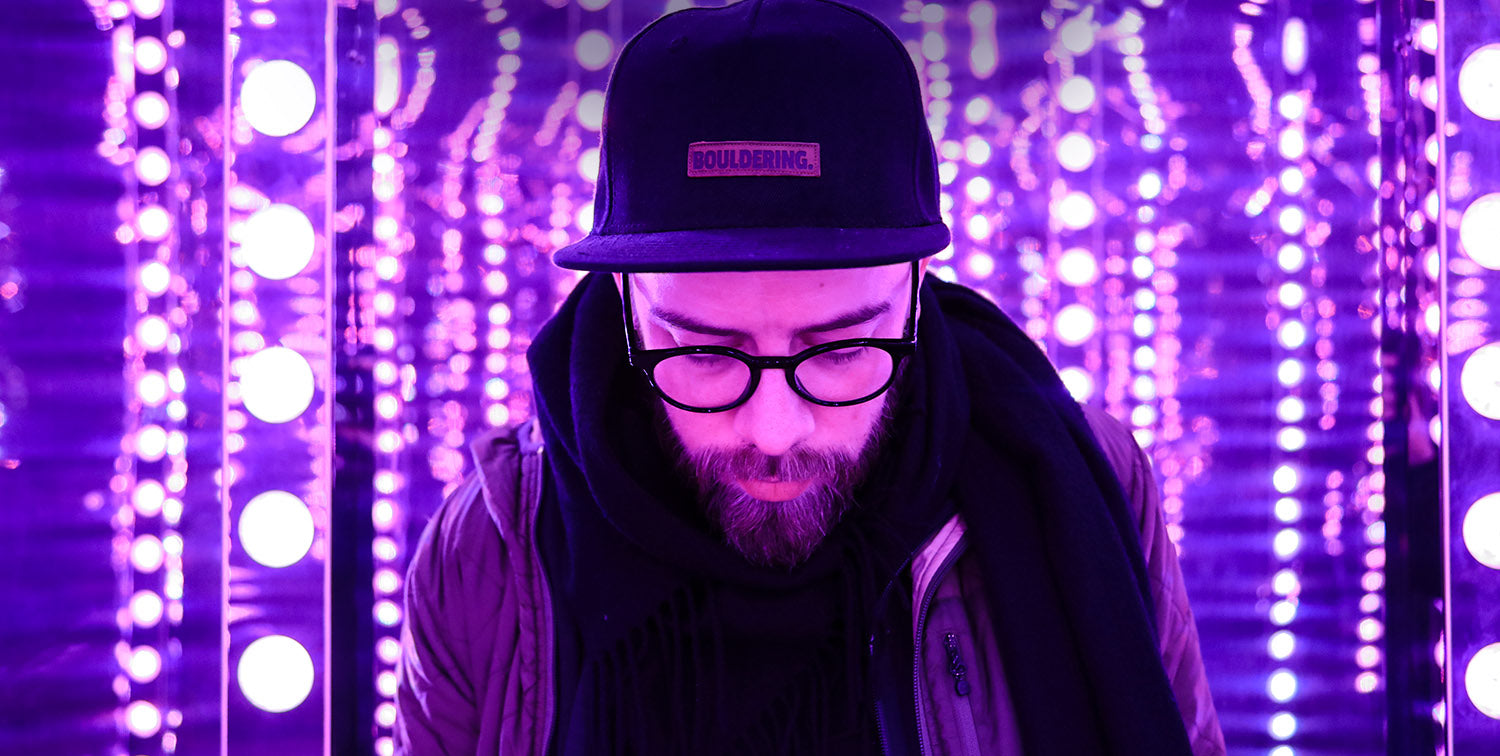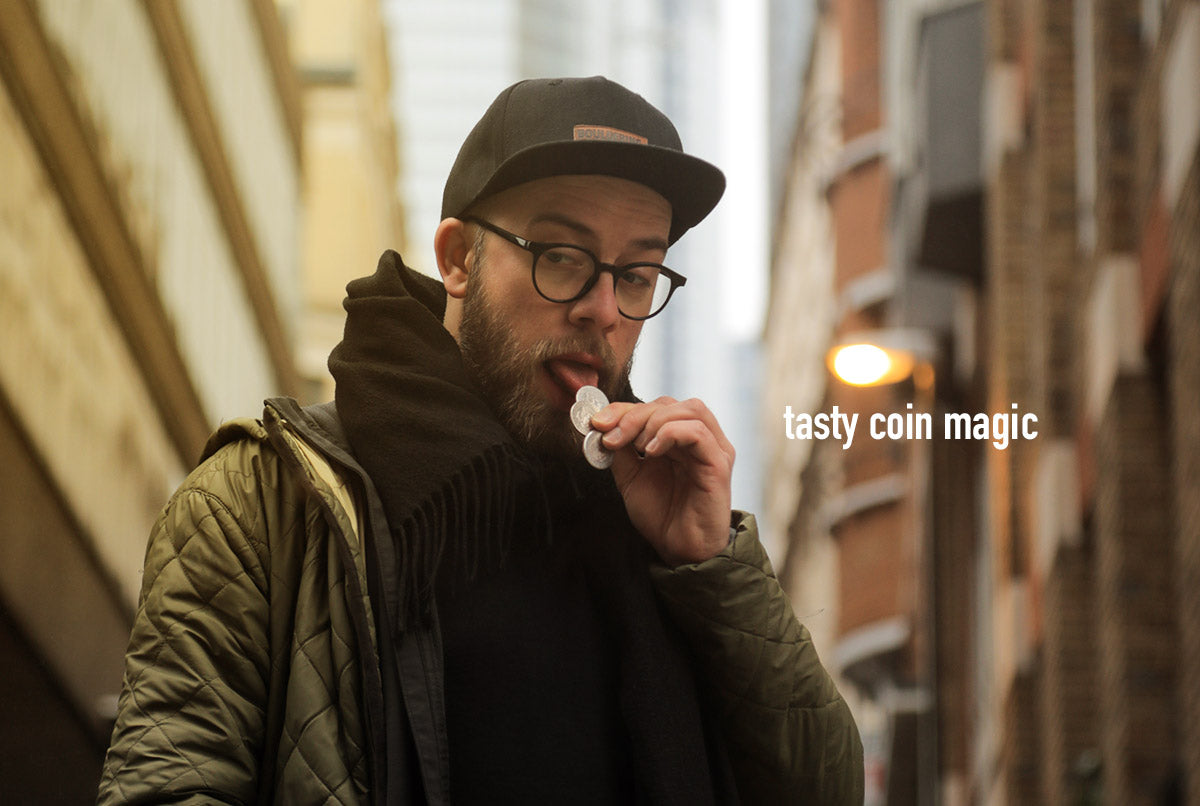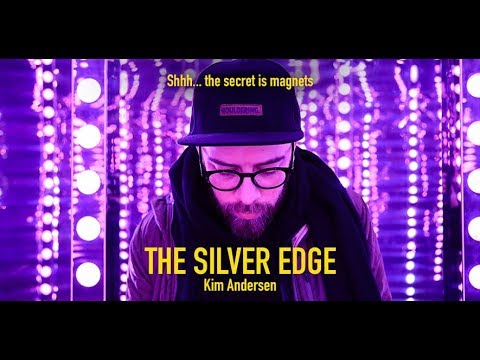 The Silver Edge
The Silver Edge is an exploration of super strong magnetic coins and the wild magic that can be done with them. After fooling some of the biggest names and consultants in magic the silver edge is now yours.
This product is rated 4.6 of 5.0 stars.
It has received 28 reviews.
The silver Edge
What a great quality item. Once you've mastered your routine watch peoples eyes nearly fall out of their heads...My kids ask me repeatedly to show them the coins and routine again and again. This really does create wonder and magic.
Awesome
The set delivers. What it says on the package: "…will make anyone look like a pro from day 1. Don't thank us. Thank science. "
Thank you, Science!
Excellent
I came across this silver edge review by magicorthodoxy who is a pro for doing magick reviews, so i watched it, i liked it, i bought it.
Great video production, starts with all the demos, this is followed by each one as a tutorial, very easy to follow, covering close up camera angles, also some moves are done in slow mo too.
A geat teacher, he covers everything you need to no.
This download is very enjoyable and very easy to watch.
This Is Excellent Refreshing Coin Magic.
Just received the amazing magnetic coins, plus you get extra normal half dollar coins too, that go with a routine, how cool.
Excellent.
Good and need work
I've quality is good. It need some work it's for magicians who work with coin, who have some experience. The trick are very good, I'm not yet ready to perform theim. He has a way of showing his two hands perfectly open and empty that is good and seems to don't work with my skin ( it has nothing to do with color of skin). I'l write to theim to see if they can help.
The tutorial is nice and clear.
I love this!
I am very new to coin magic but this set of coins has endless possibilities, Many I discovered on my own however The Downloaded material will show many possibilities. I am more than pleased with my purchase and I am playing with these coins 🪙 most of the day, everyday! I am giving these coins almost no rest. Some of the most simple tricks taught on the dvd are just as hard hitting as something that requires much more practice. Honestly you can start using these after watching the download however I wanted to be certain that I knew a few routines very well. You may find yourself coming up with new effects by accident and Kim Anderson explains everything very well (almost too well) you will get slow motion, over the shoulder shots, underneath, You will not miss an angle. I am not sure how many Pigeons were Impressed however I was. This is brilliant and stays in my pocket Thanks to both Ellusionist and Kim Anderson but I especially want to thank Romy for all of the assistance with this order.
Good Trick, Not Easy
This trick is great! Well, if you're up for a challenge. Even the very first slight (the 'flesh-holdout') is quite difficult, at least for people that don't have much extra skin or fat on there wrist. The quality of the coins is wonderful, the magnetic coins are super strong but fairly easy to pull apart. They're also strong enough to hold through your hand or fingers without much problem. Overall, this is a great coin routine(s) but, they're fairly difficult. I would definitely recommend this to anyone who's experienced in coin magic, or anyone who's up for a challenge and lots of practice. If you're one of those people, THEN BUY THIS TRICK!
3rd party sale, and a good product.
I bought this through the Danish seller Pegani.dk, which gave me a code to redeem here.
Thia worked wonderfully and I got the instructional video right away. I didn't get the coins as I already had them.
The process is easy and works like a charm!
As to the video itself it's a good instructional video.
The only downside is that if you, like me, get a bit annoyed with a heavy Danish accent, it can be a little much at times.
But as to how things are explained and shown, I can't complain at all!
Good stuff!
super set
very strong magnetic coins. great for productions and vanishes. the tutorials by kim are clearly explained.
Magicians are lazy.
As I read through the comments one thing becomes clear. The coins are great but....... Every bad review is because so called magicians don't what to put in the time to make this look as good as it should. It does not matter how long you have been doing magic, everything worth doing takes time and dedication. Do you really think that Kim learned to do this over night? Nothing is "Easy To Master" only lazy magicians think so. Just think if a basketball player bought a pair of Lebron's shoes and then complained that he was not as good as him after a few hours or less of practice. Everyone would laugh at you. But not magicians, if they can't do the trick right out of the box then it's not worth the asking price. The coins are great and the teaching is even better. Will it take some time to master? YES! Is it worth the time? YES!
Solid
I really enjoyed getting this coin set and Kim is an amazing teacher. He goes into everything with extreme detail and different angles. Definitely worth the money, especially if you enjoy performing with coins.