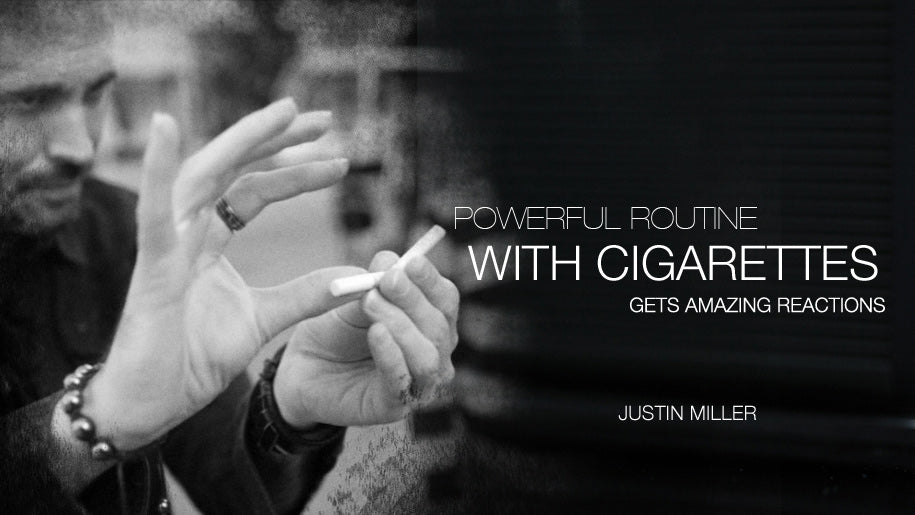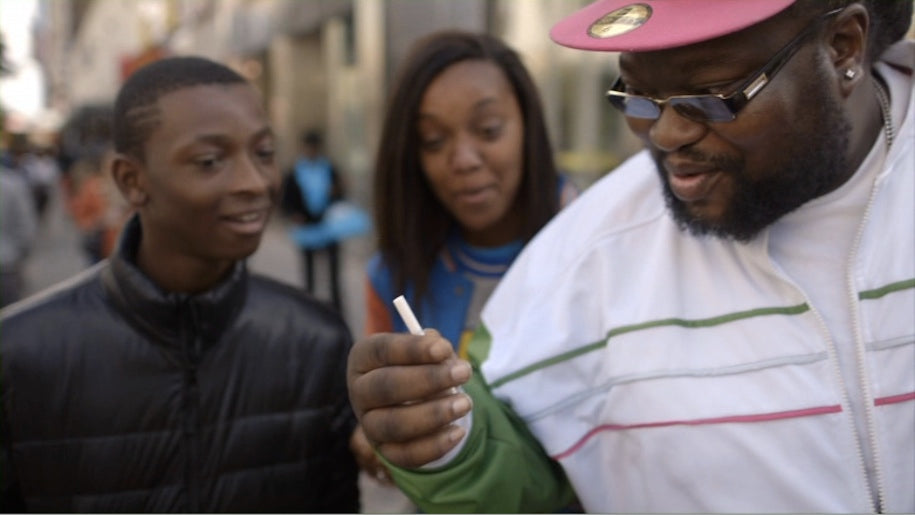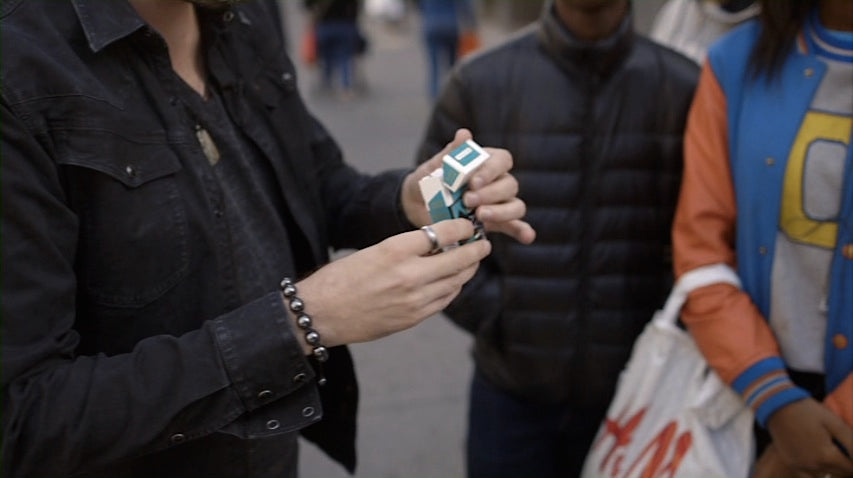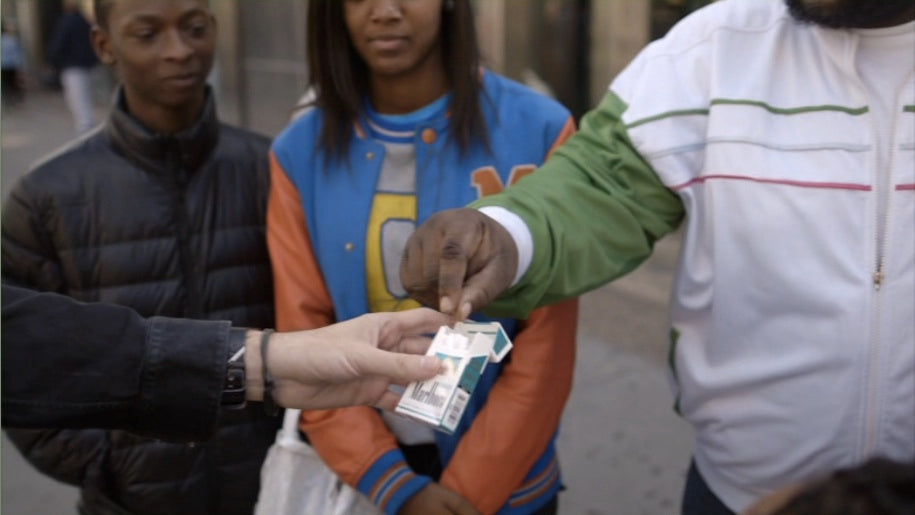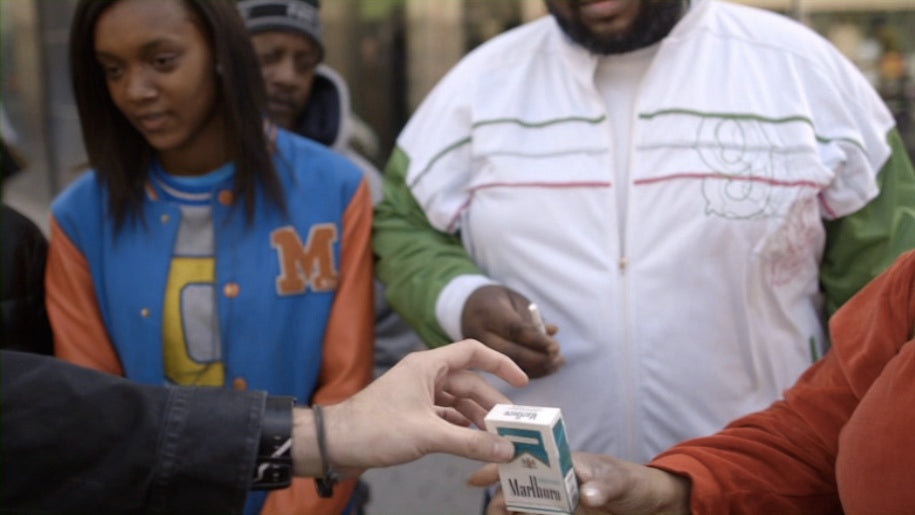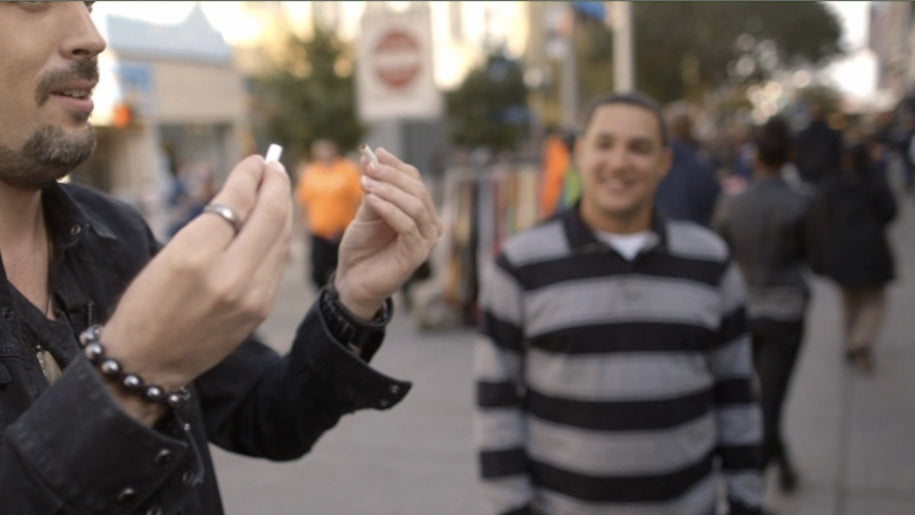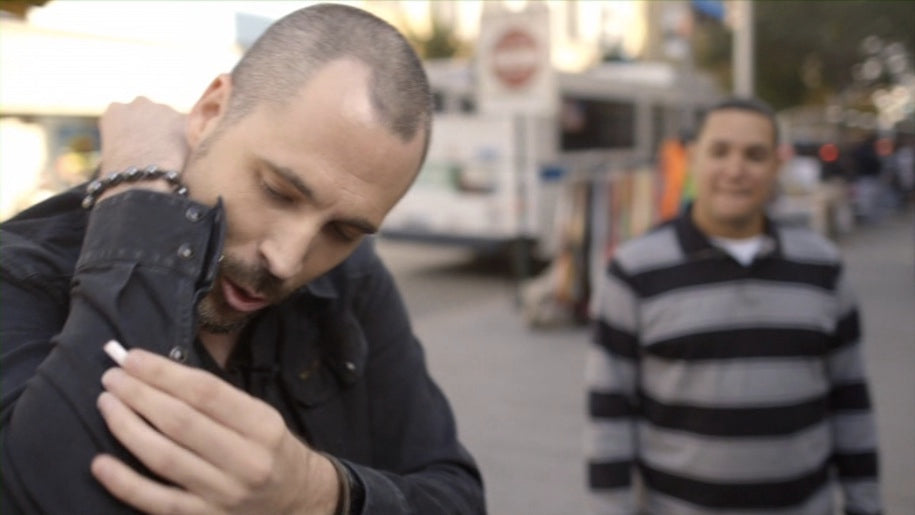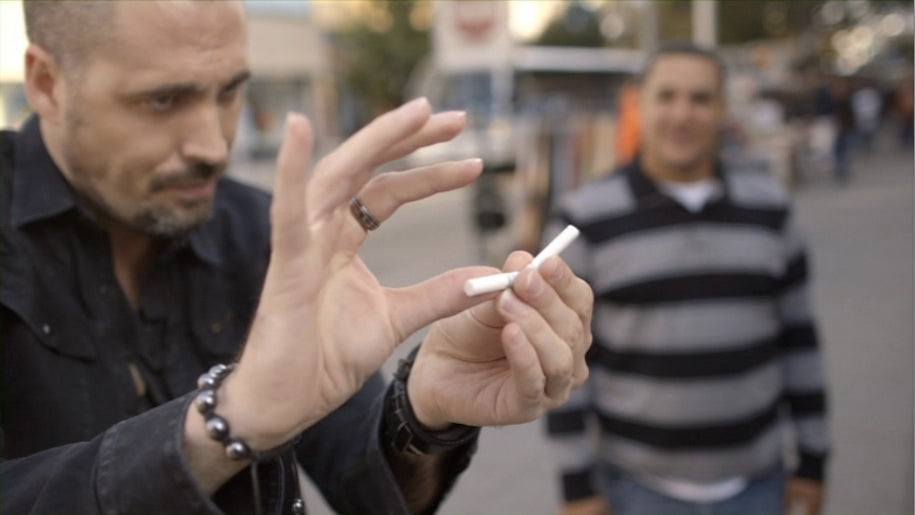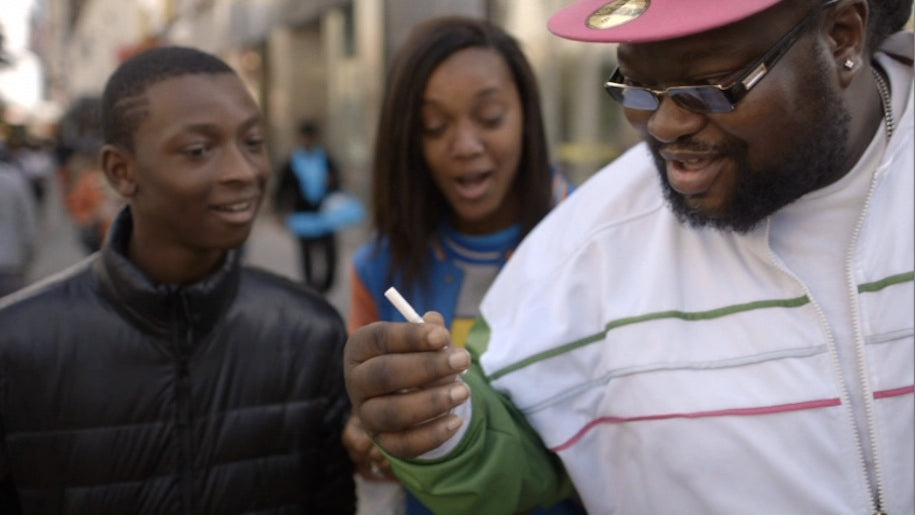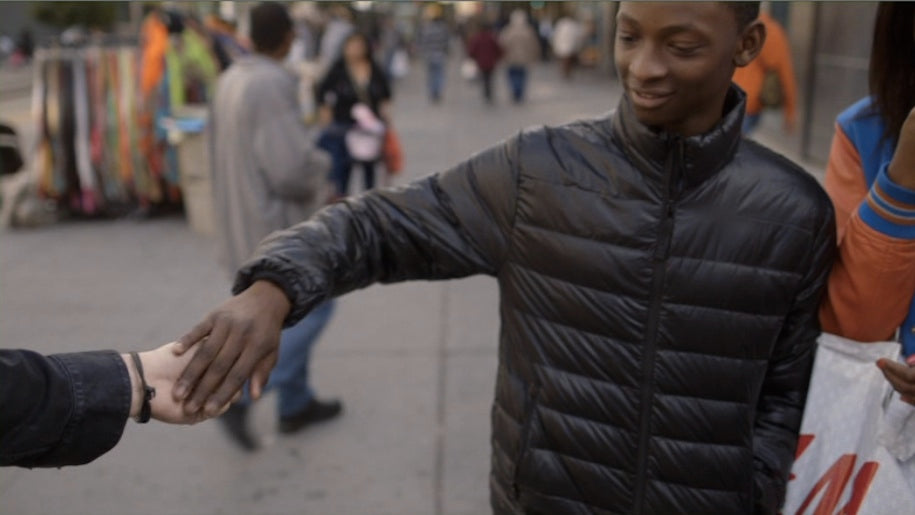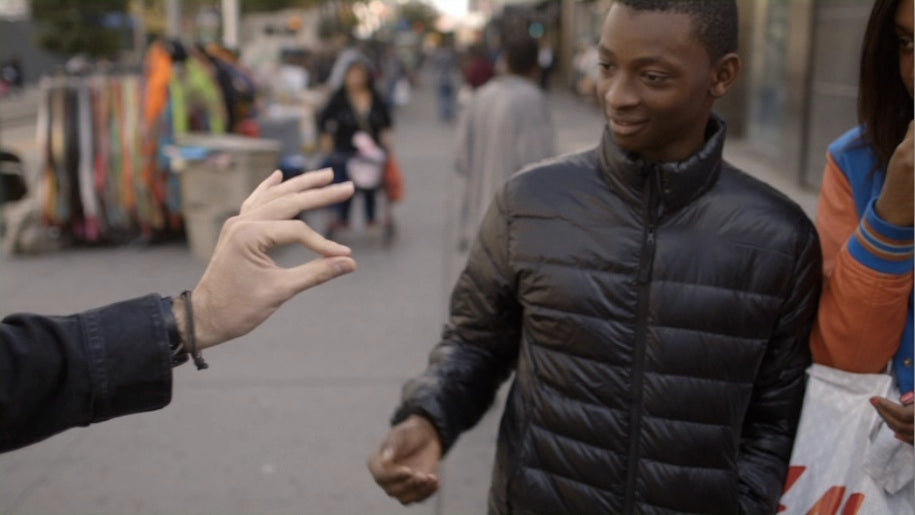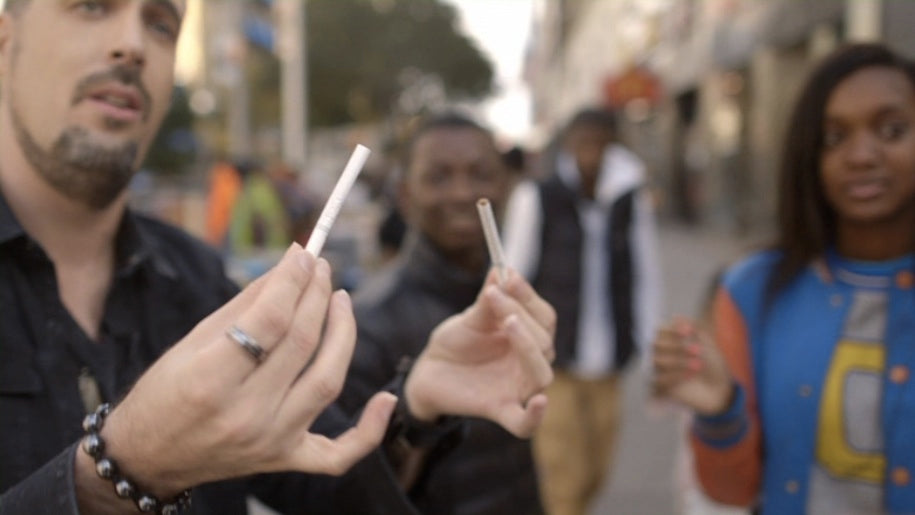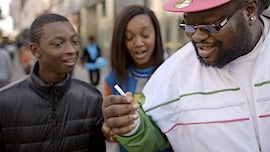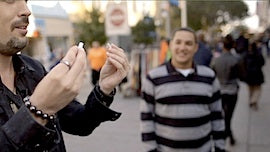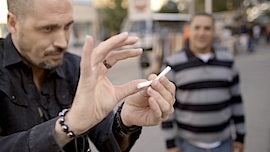 Smoking for Two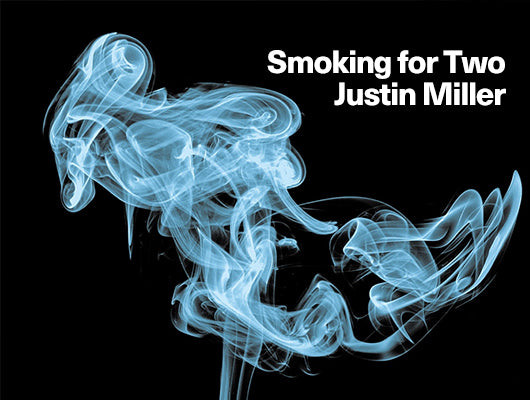 The undisputed standout effect from Justin Miller's 'Bold Volume 2', Smoking For Two is a torn and restored cigarette on steroids. Forget what you think you know about cigarette routines - smoking may be out of fashion, but this effect is always HOT.
An open pack of cigarettes are borrowed from a spectator, and the remaining cigarettes counted, before one is withdrawn by the spectator. The cigarette is given to the performer who begins to talk about the best way to quit smoking - and with that, the cigarette is torn in half.
However, as will power fades, sometimes you wish you could just go back in time and undo things. With a rub of the broken pieces under the elbows, the cigarette is slowly, visually, pieced back together, and handed out for inspection. There are no rips, tears or damage to the cigarette. It is completely restored.


---
---


As a kicker, the cigarette is handed back to the performer, where it promptly vanishes from his closed fist - leaving nothing but air. To be fair to the spectator who lent his cigarette, the performer reaches behind his head to pull out the vanished cigarette. The performer then reaches up and instantly splits the cigarette vertically… into two, perfectly formed, undamaged cigarettes. The spectator counts the cigarettes left in his pack - the performer has indeed created two cigarettes from one.
This is a routine that will send your spectators reeling. The singular moments of magic in this download just shouldn't be possible - but each one makes sense in the context of the routine, and Justin weaves his way through the narrative, stitching every part seamlessly together. If you're not yet ready to buy the entire Bold Volume 2 video, start with Smoking for Two as an appetizer. Just don't blame us when it makes you hungry for more.

Download it now.

This product is rated 5.0 of 5.0 stars.
It has received 6 reviews.
Some Tips (without spoilers)
As always JM delivers. This is a great impromptu effect. I've performed it countless times and it always gets great reactions. TIP: to justify the rubbing of your elbows, say, "It takes willpower and elbow grease to quit smoking."
They'll never suspect.
As JM would say: BE BOLD!
Smoking for two
This is a very clever routine, a torn n restored into a vanish and reveal and ending with a production, all geniusly choreographed so the trick flows. For the price its well worth the money.
Break the habit!
I got this mainly because I love watching performance footage, explanation and seeing if I'm right. I was right to get this. It's TRUE less people smoke now, but my god what a crazy routine for the spectator. No prebroken cigs, or elaborate set up. Best of all no gimmicks! When conditions are right, you just do it. Very fun for that group of people that stand outside the bar. Help them break their habit of having a normal day. And break your habit of thinking about cards being your tools for magic!
Smoking for Two
So Smoking for Two,..
upfront I have to say its an absolute fantastic routine, I changed some stuff to my personal liking but thats not the point. What I love about it is, that it is so organic, people do smoke, i even smoke myself so its even easier to combine it into a routine. I also have used this as an opener or impromptu for friends and strangers and i had absolutely zero bad feedback or reactions, the wonder and awe that magic itself brings to the table or a conversation in general is great, combined with something generic like cigarettes even better. I can only recommend Smoking for Two or in general Justin Millers projects because for me this guy just can't miss.
10/10, 5 stars, would buy again no questions asked. also.. its only a few bucks, for such a great routine. you cant do anything wrong buying this!
Summary
This is an amazing routine! I performed this at work a year ago and it is still the most talked about out of everything else i have done. Besides a great routine, you have an amazing teacher to explain it. definately worth getting!
Summary
Used this many times to my smoking friends. Was hard to practise being a non-smoker but with some help from some straws I learned it fast and easy!
very visual and I love that people can be surrounding you. Smoking for two is one of my favorites