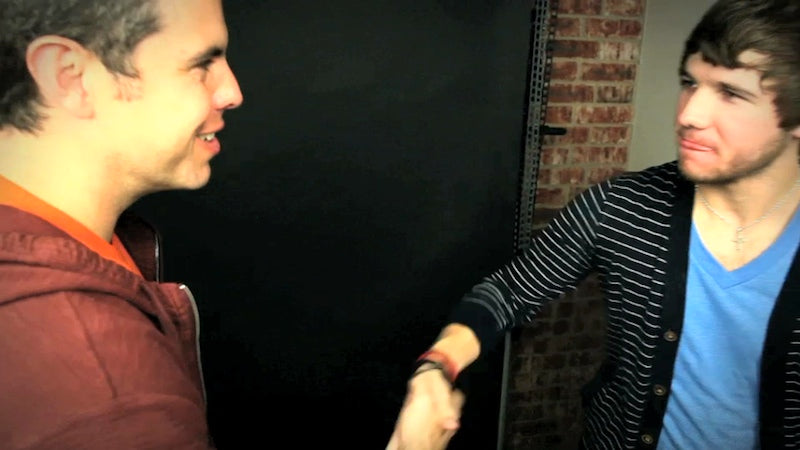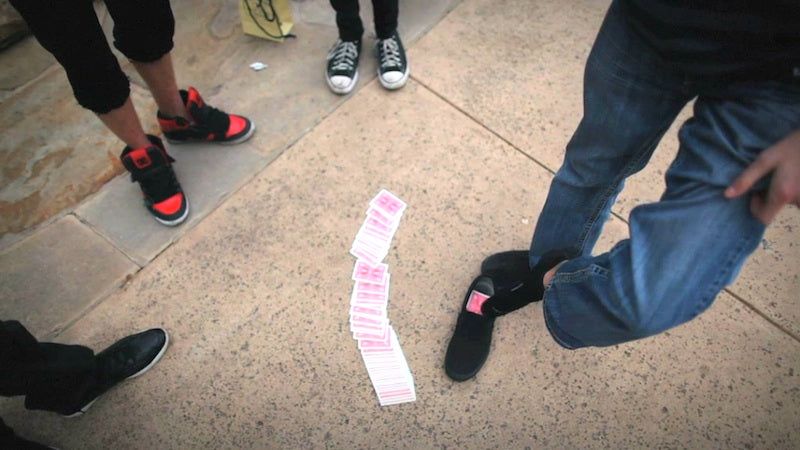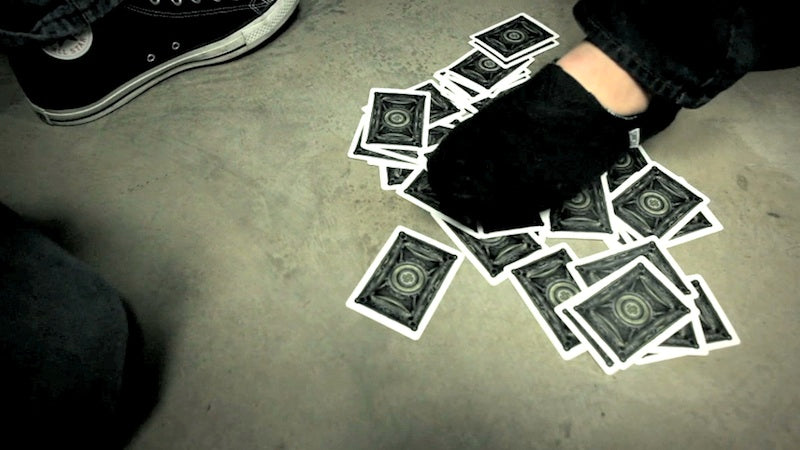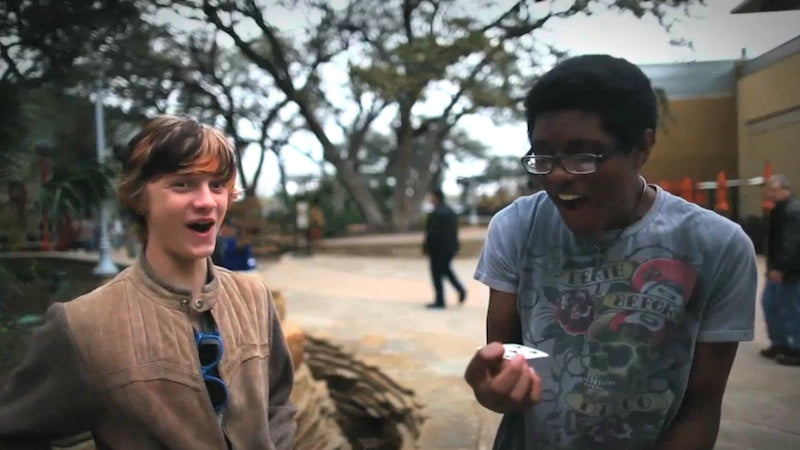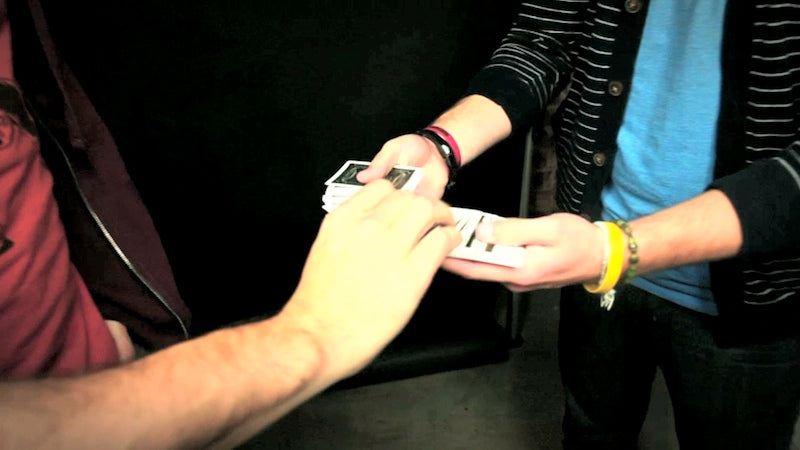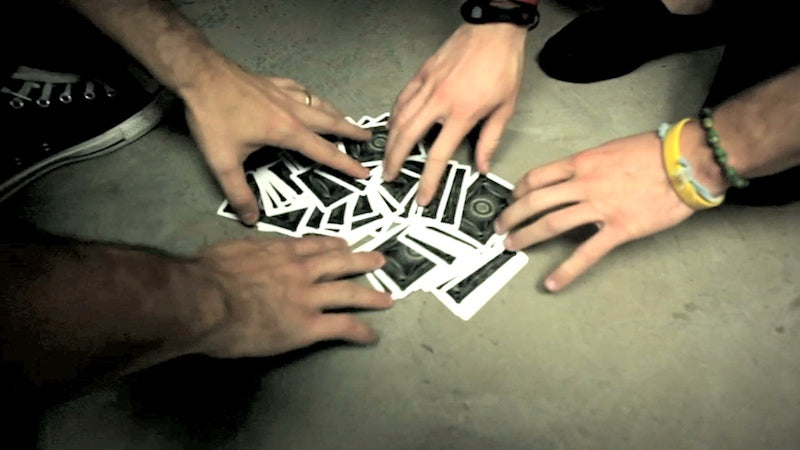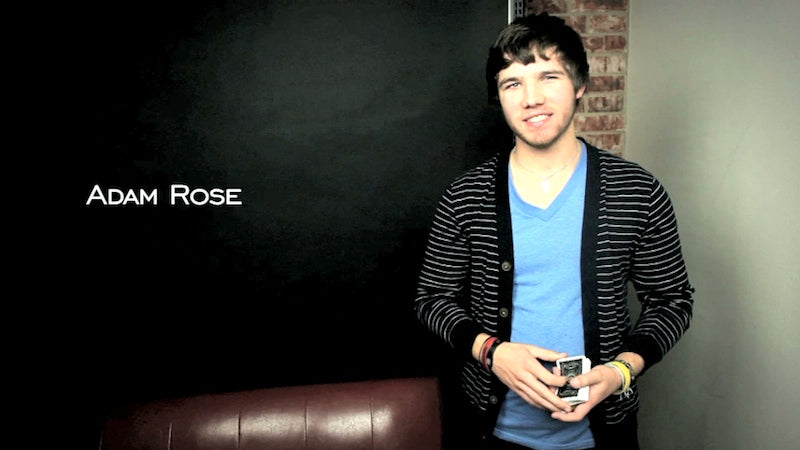 Stomp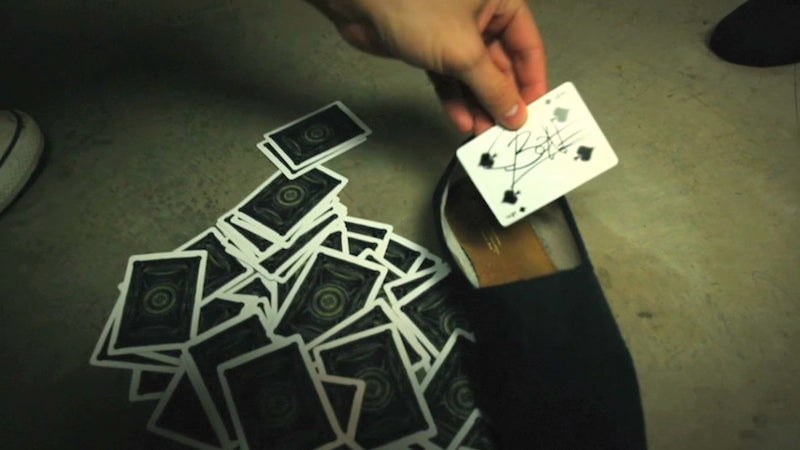 Stomp
Sale price

$5.00
Regular price
(/)
Anyone can find a card with their hands - but finding a card with your feet - that's impressive.

A SIGNED, freely chosen card is lost in the deck, before the deck is spread out on the ground in front of your spectators. Running your foot over the top of the cards you stop when you feel you have the right one. You SLAM your foot home on the cards, and step back triumphantly.

SLOWLY, in full view, you slip off your shoe - with your other foot - keeping your hands away from it at all times. The spectator can now remove the card themselves to find it is their chosen, signed card.

Adam Rose has made a name for himself with Stomp. Part penetration, part card to impossible location - all incredible magic.

• Totally Impromptu - If you wear shoes, you can perform Stomp
• Tried and True Performance Advice
• Troubleshooting for ALL Contingencies
• Real World Live Performances

Special Thanks to Rob Greenlee and Justin Miller for their ideas on this effect. Forget sleight of hand, sleight of foot is where it's at.

This product is rated 5.0 of 5.0 stars.
It has received 19 reviews.
Smart and gets great reactions
Great
Great thinking!! This is super fun
Summary
This magic trick is really neat!
Can produce some great reactions. I like to do it when I wear my cool Nike SB What the Dunks. And I tell people they have magical powers.
I recommend this trick to anybody who is a fan of impromptu card tricks (I am one of them).
I've seen variations of this trick, but this is the best one in my opinion.
Summary
Moves are great, effect is great, teaching is great, explanation is fantastic. Get it. It's a no brainer.
Summary
great trick! i love card to shoe or any impossible location and it's impromptu and it is a signed card! amazing!
Summary
Amazing!!!! Very easy to learn and makes a huge impact!!!!!! I have had people ask me to take off my shoes so they can look for a hole!!! Great effect!
Summary
Adam does an amazing job explaining the steps, as well as many of the possible problems you may encounter and how to overcome them. Very impressed with his teaching, trick, and hopefully he adds more videos to ellusionist.
Summary
Great reveal and trick ever if you are an impromptu magician.
5/5. Just get it what are you waiting for.
Summary
Great trick which gets amazing reactions and is pretty easy to perform. However, realistically you can never perform this trick to the same person twice, no matter how far apart you do them. still definitely recommend it tho.
Summary
Looks hard at first, but isn't really. Very fun and baffling effect.