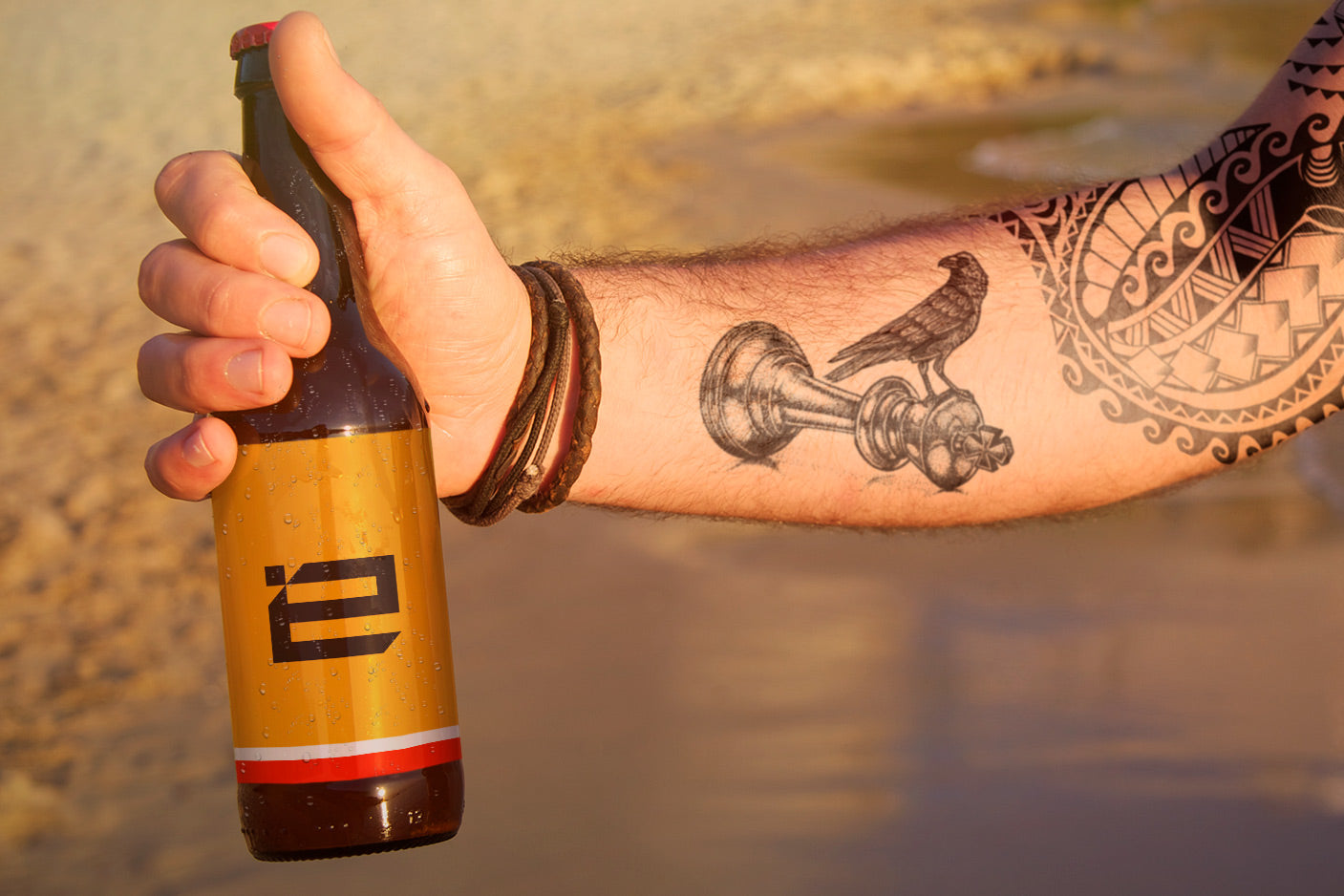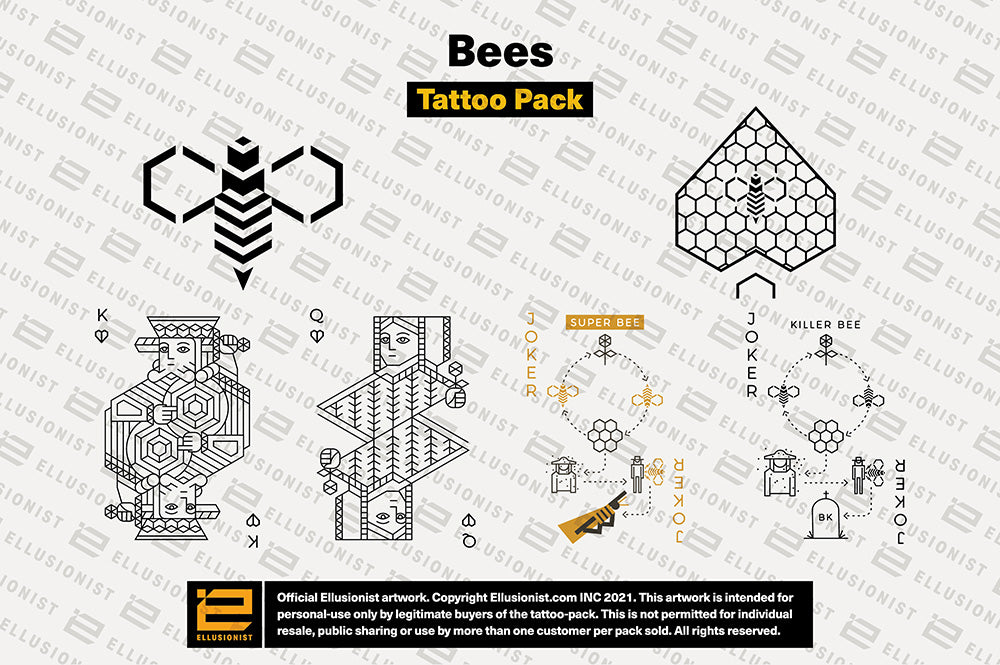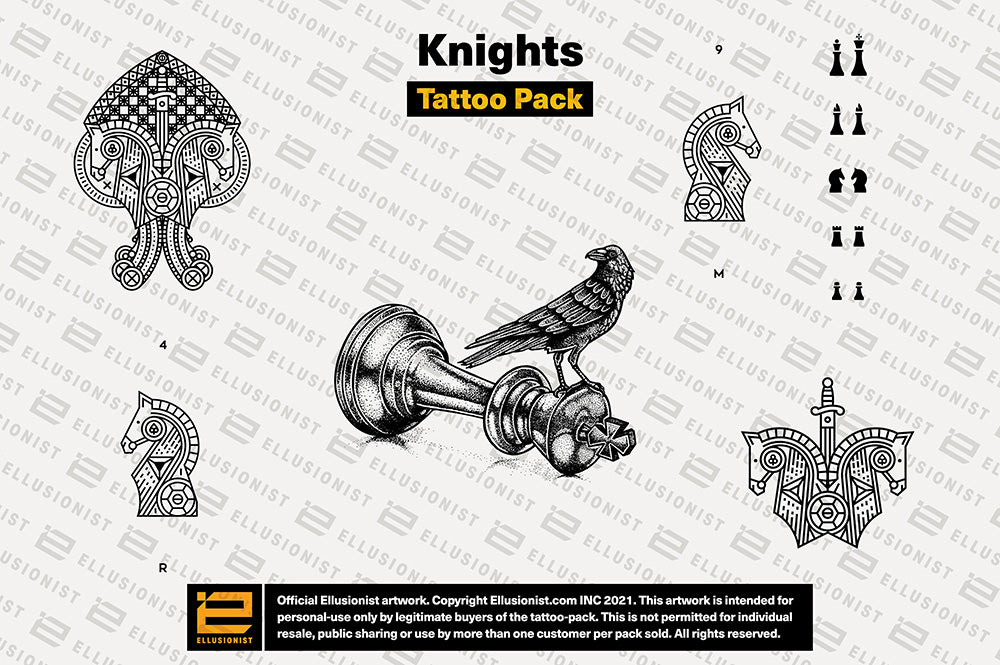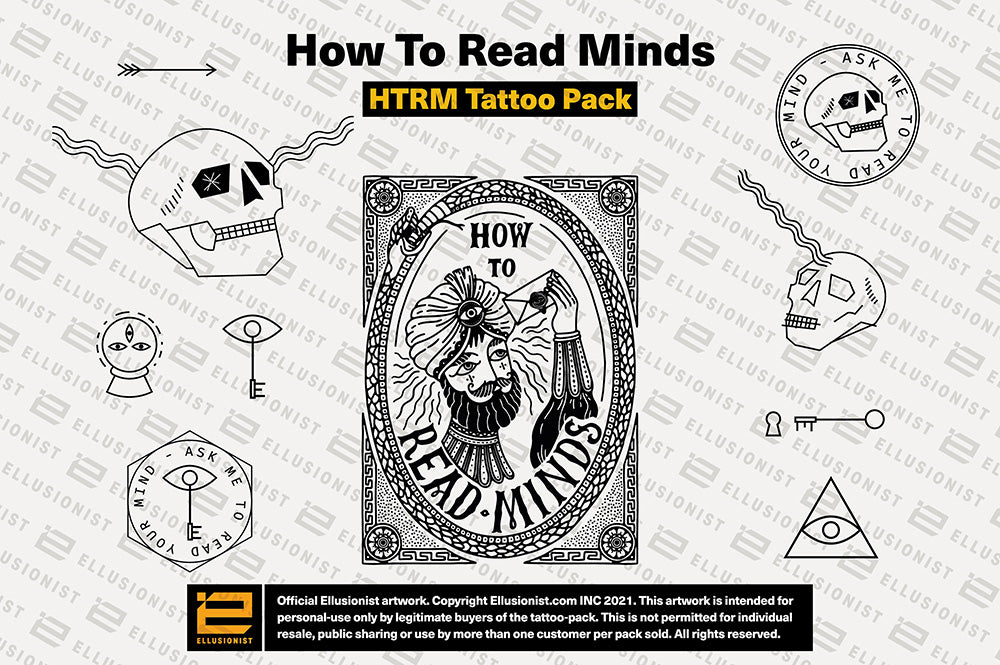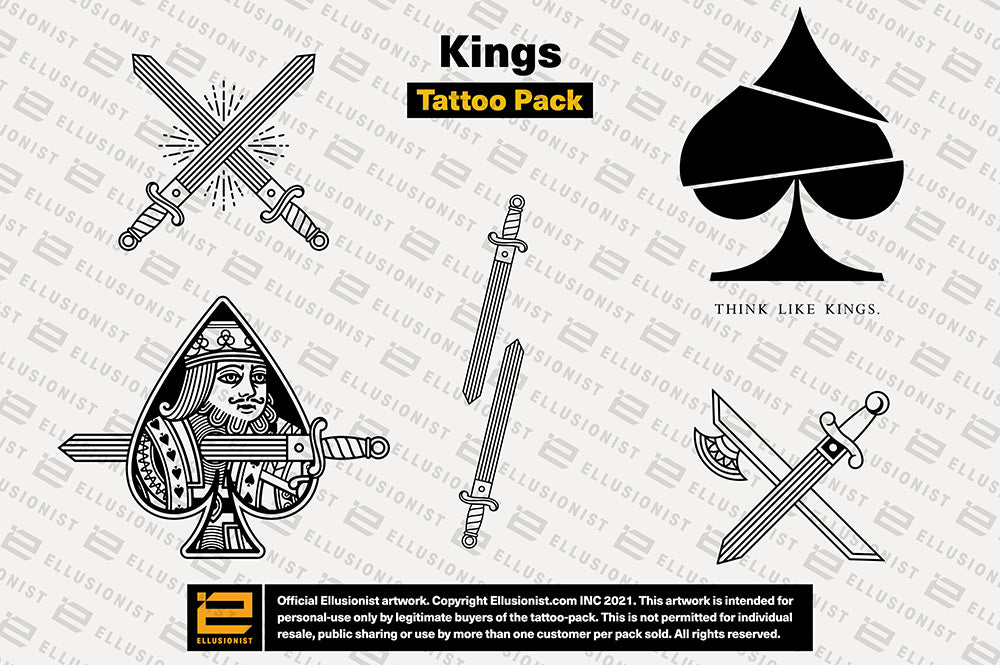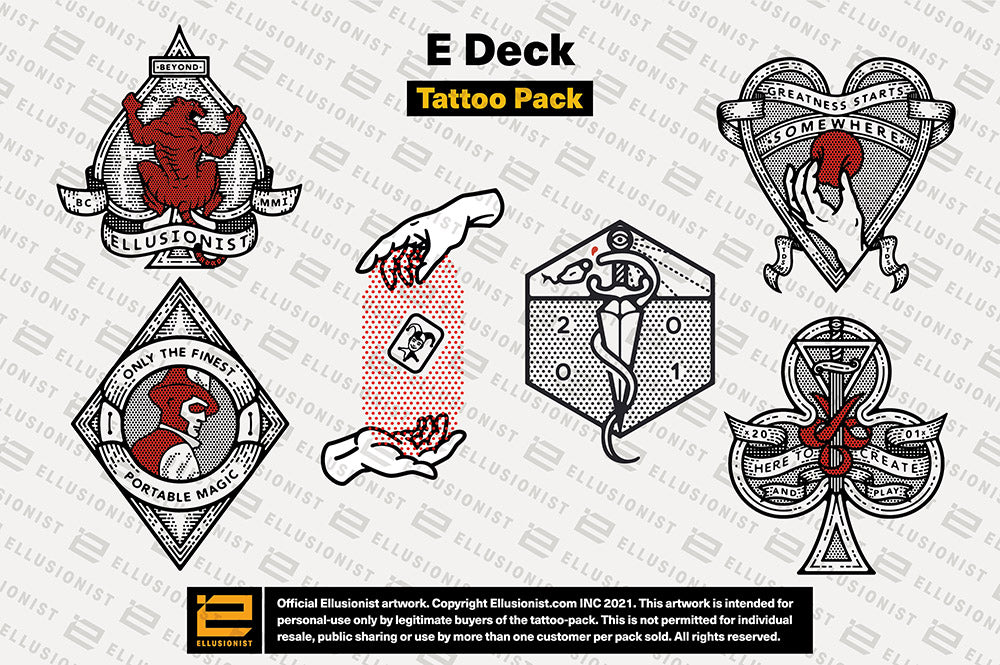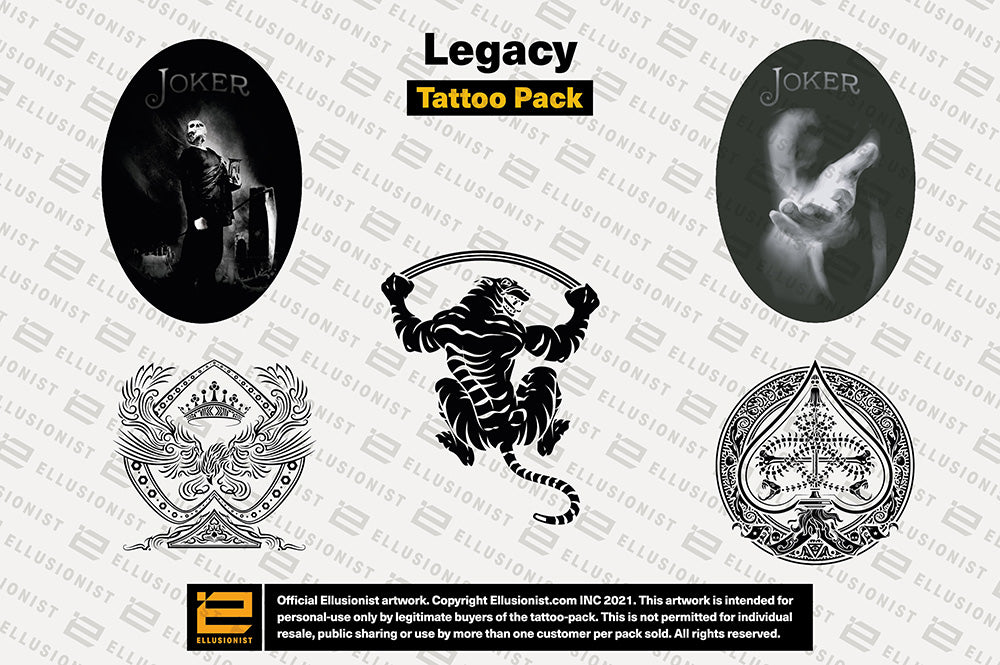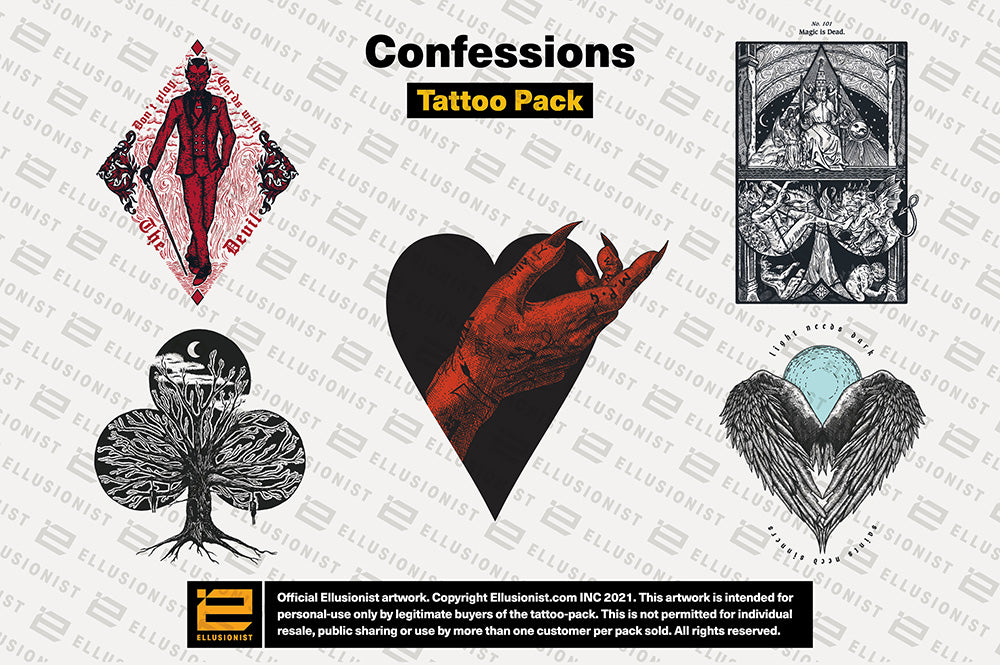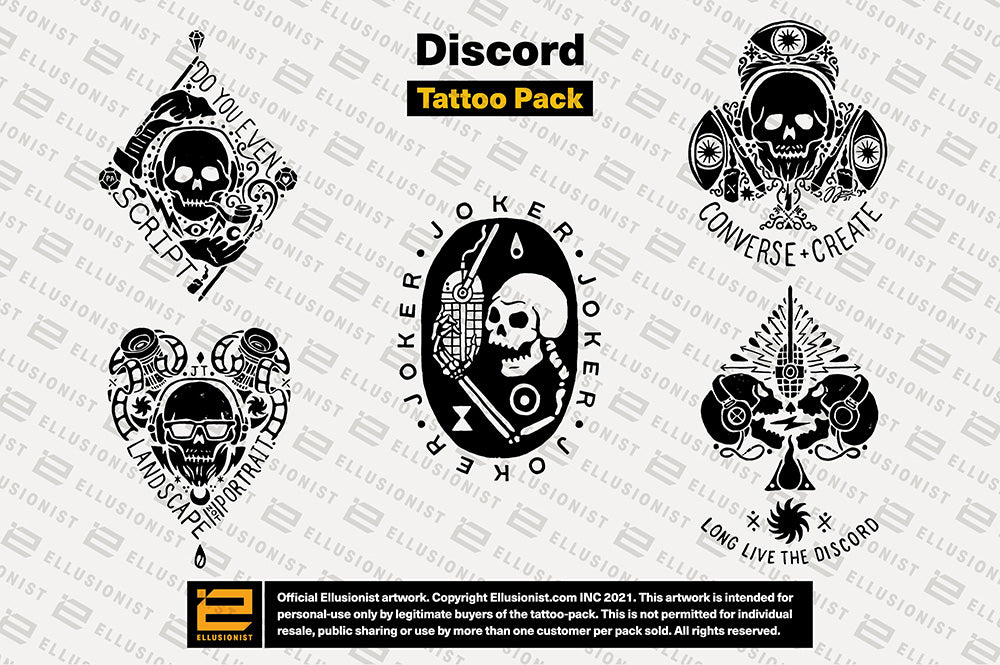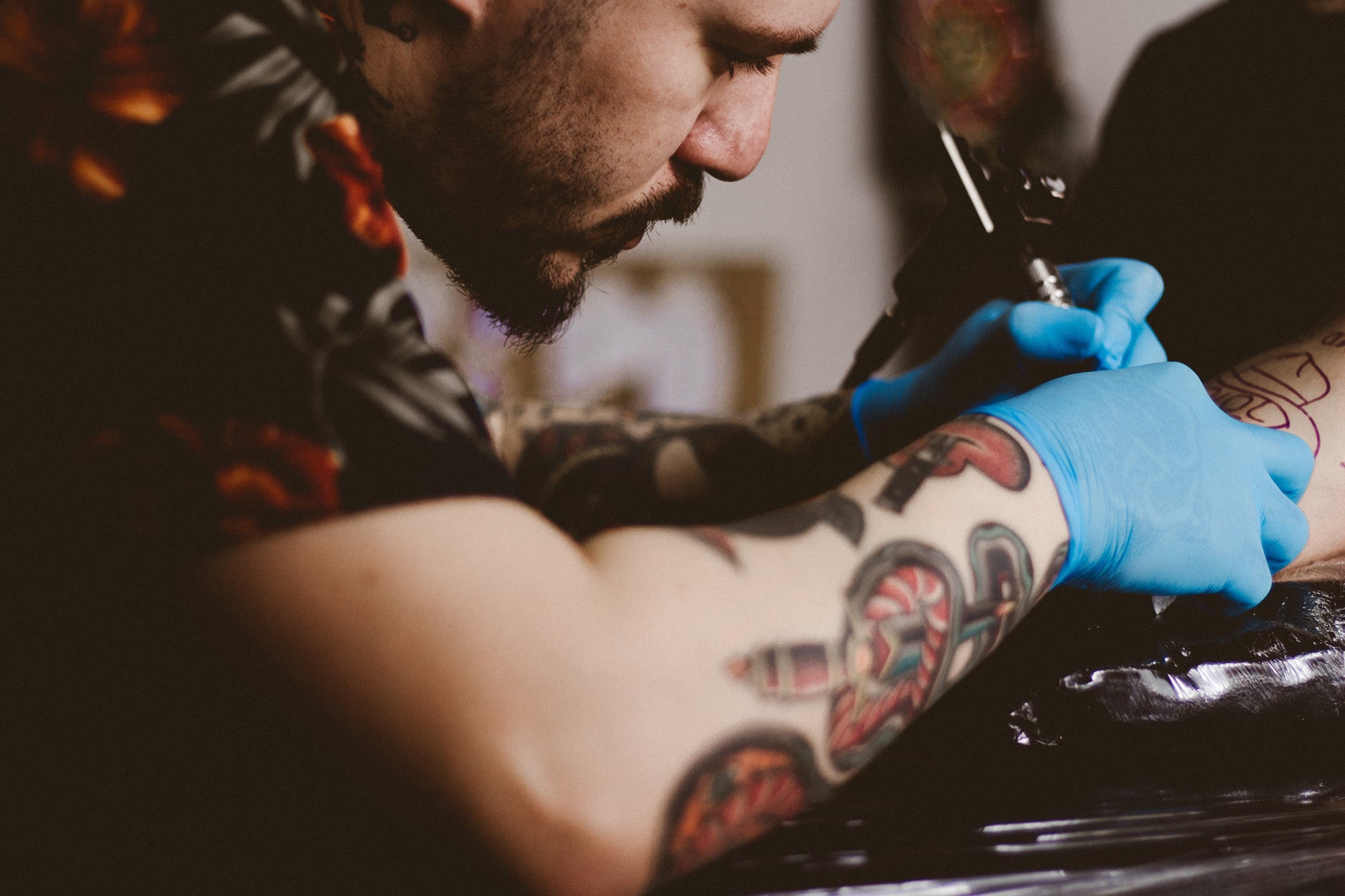 Tattoo Packs
Ever wanted to get an official Ellusionist tattoo? Now you can.
Our tattoo packs are pixel perfect and ready to use.
Step #1. Choose the design you want.
Step #2. We'll give you access to a PDF
Step #3. Give it to your tattoo artist
Our fully scalable artwork can be sized up or down for a perfect fit. Meaning no more bootleg or sucky tattoos.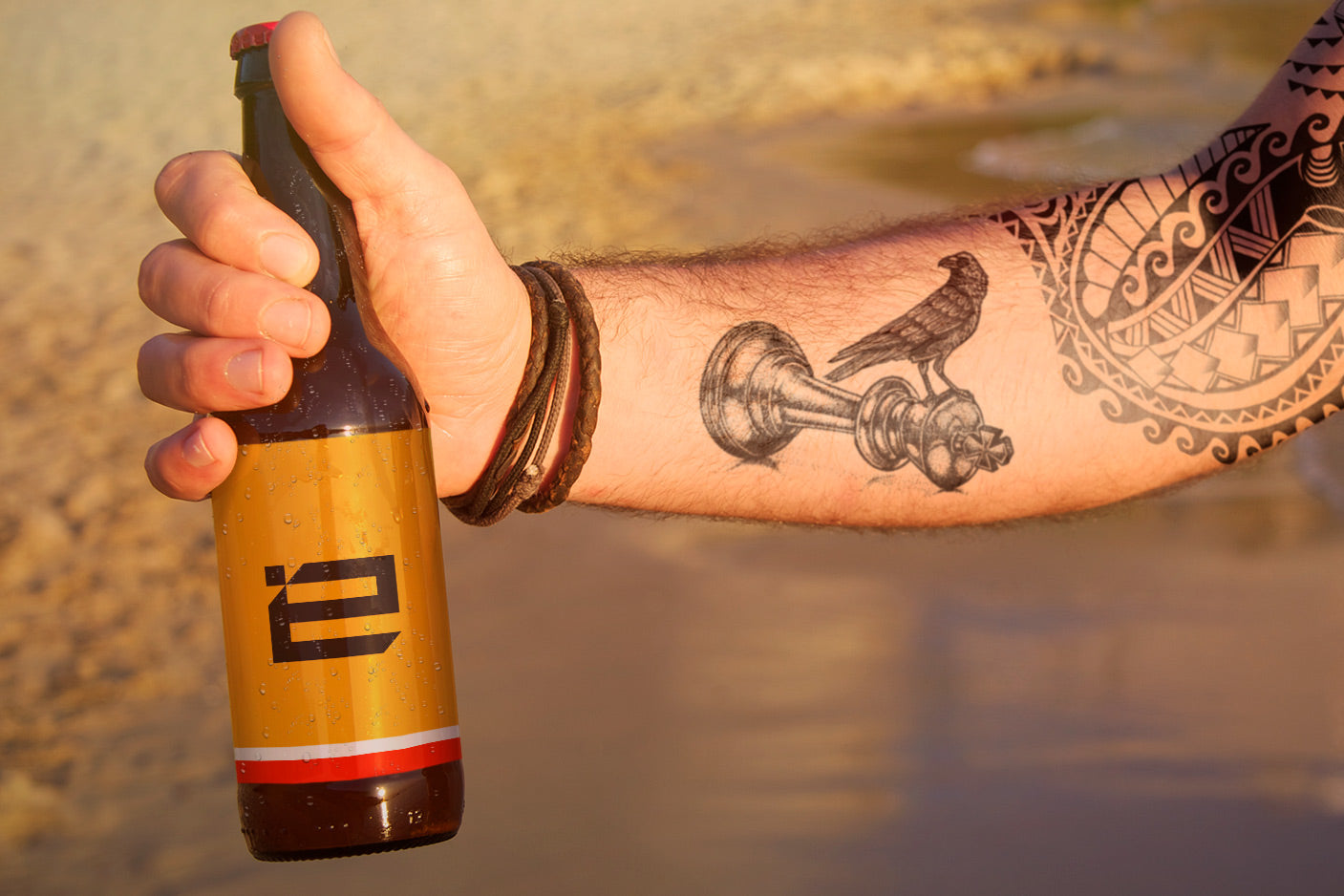 NOTE: This is a digital product only. 


Official Ellusionist artwork. ©️ Copyright Ellusionist.com INC 2021. This artwork is intended for personal use only by legitimate buyers of the tattoo pack. This is not permitted for individual resale, public sharing, or use by more than one customer per pack sold. All rights reserved.
This product is rated 5.0 of 5.0 stars.
It has received 3 reviews.
Epic art
These tattoo designs, much like the art of Magic, are (and is epic) Don't know which piece I want to get first! Thankfully I have more than one design to choose from. Once again, thank you Ellusionist for making such a bodacious product!
Just what i was looking for..
I mean these designs are great - bought 3 sheets and can't wait to shoot them all. Exactly at the time that i was thinking about having some Occult tattoos (Sigils and stuff), here comes Ellusionist with a brand new product that blasts as always. What a synchronicity..
Gonna have me some sweet new ink..
Grabbed the Confessions pack.. that Don't Play Cards With The Devil art on the Hellions power ace will look very nice on my arm.