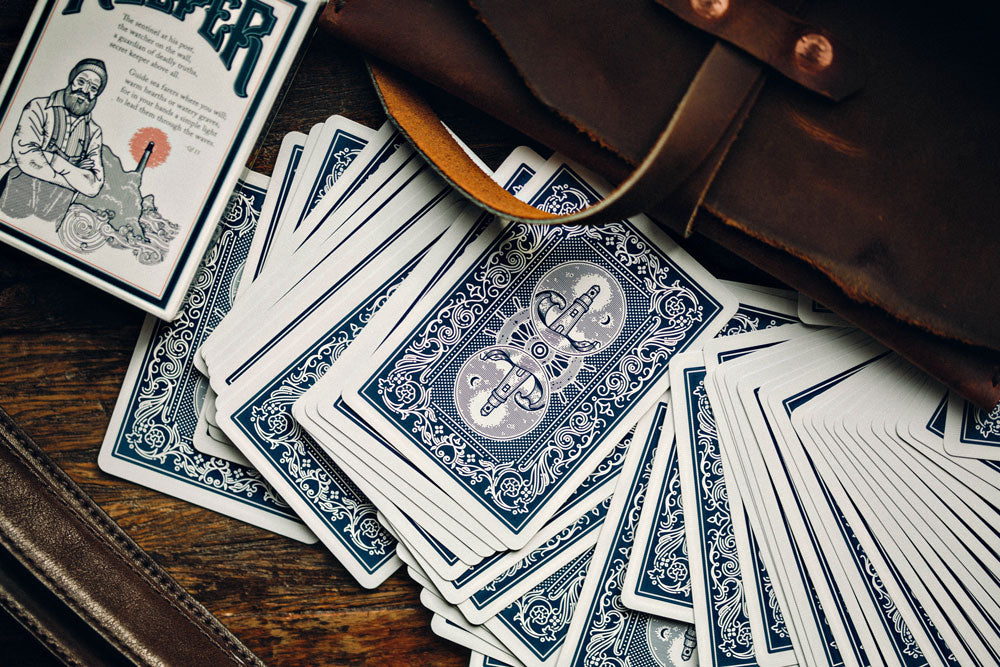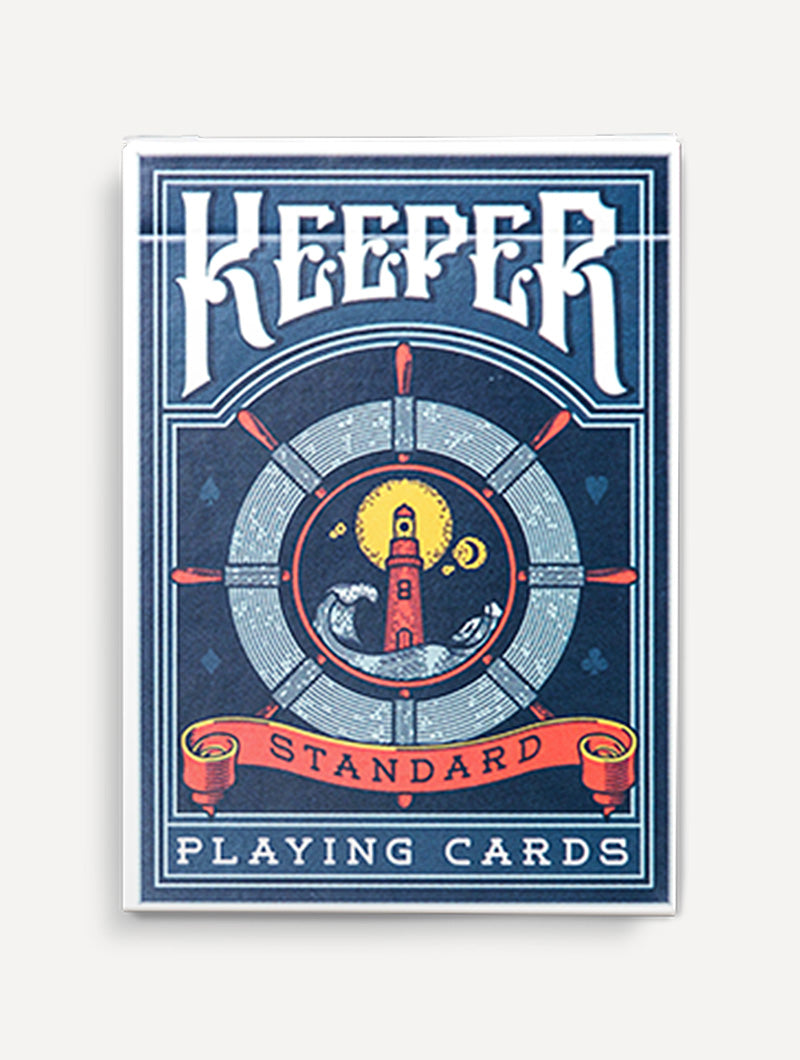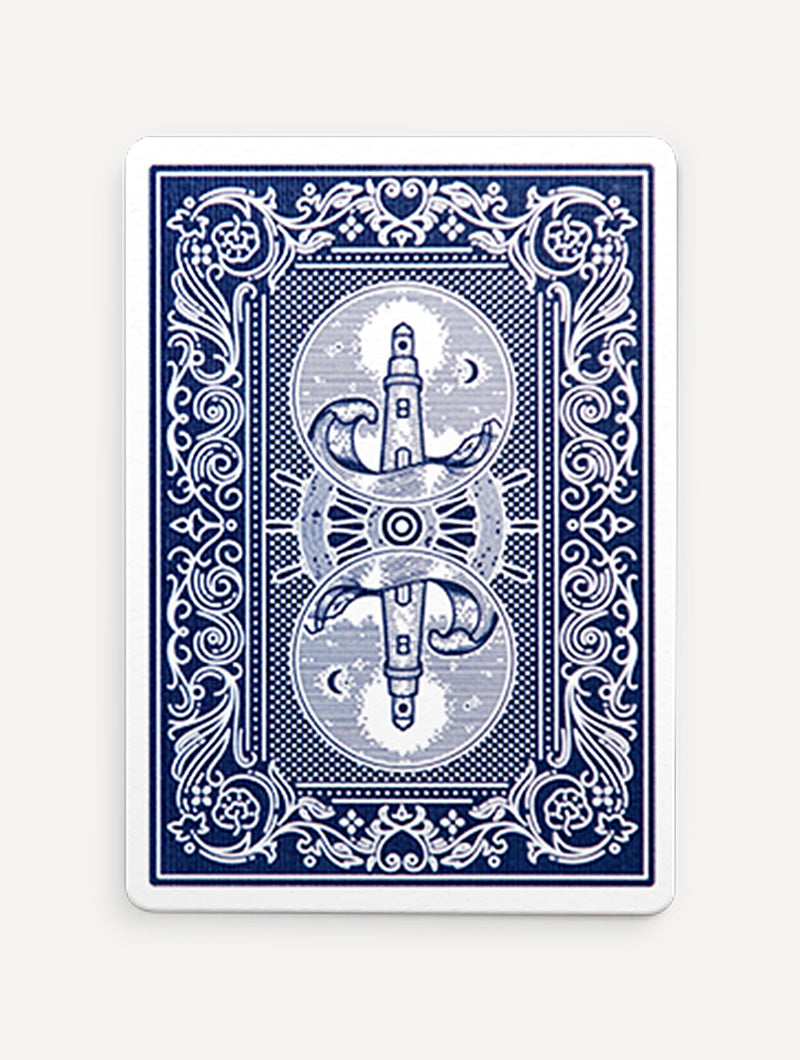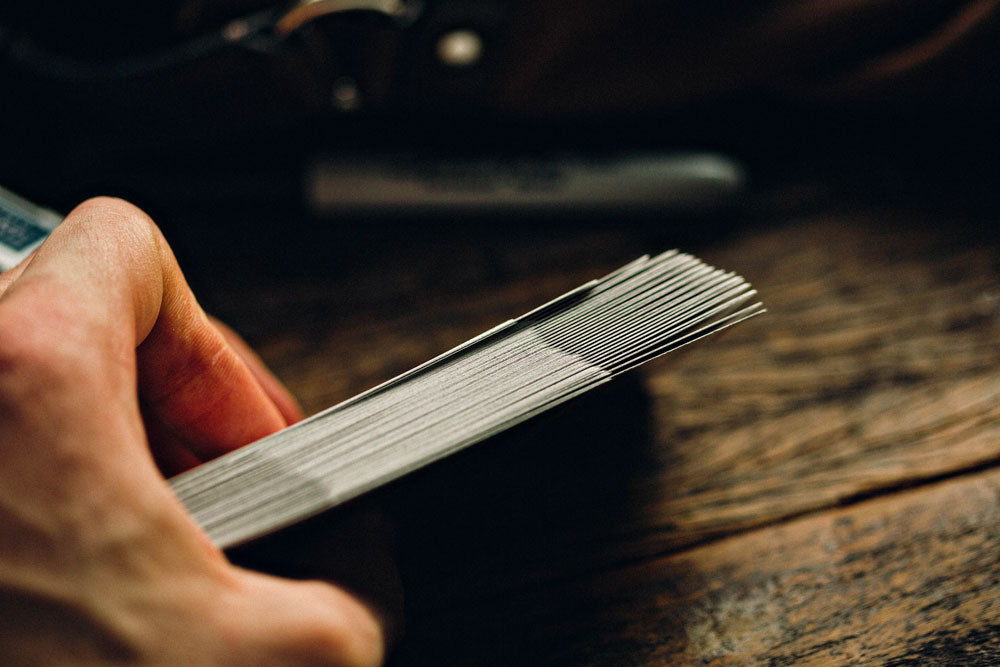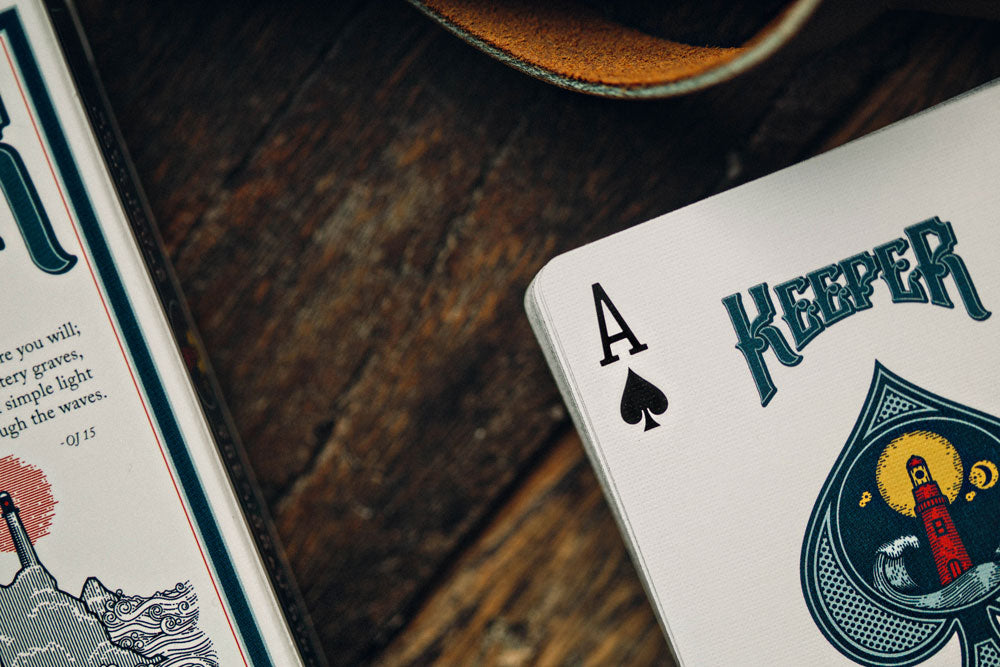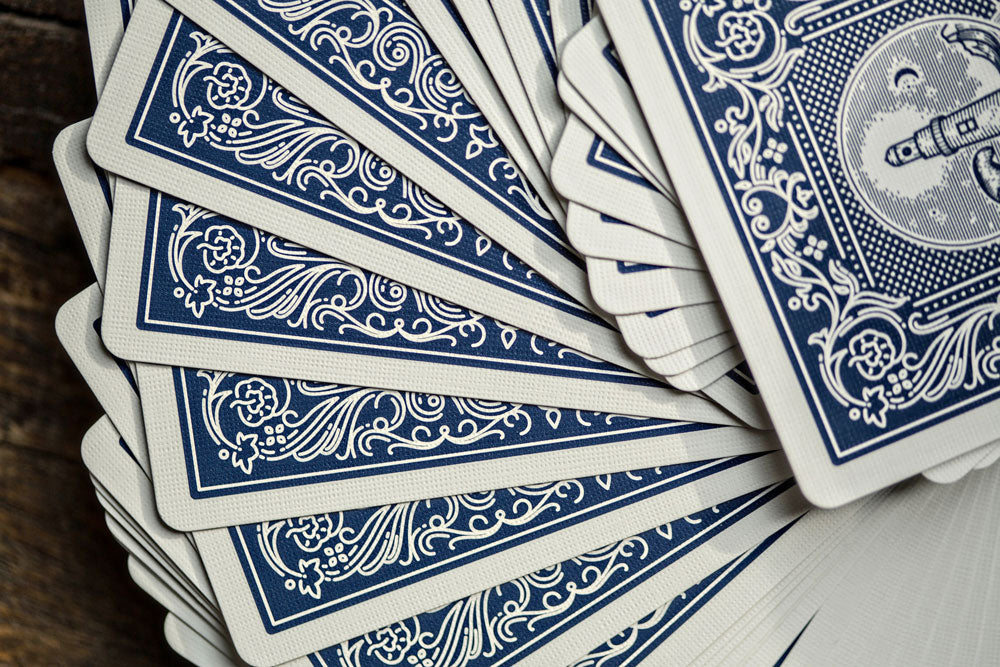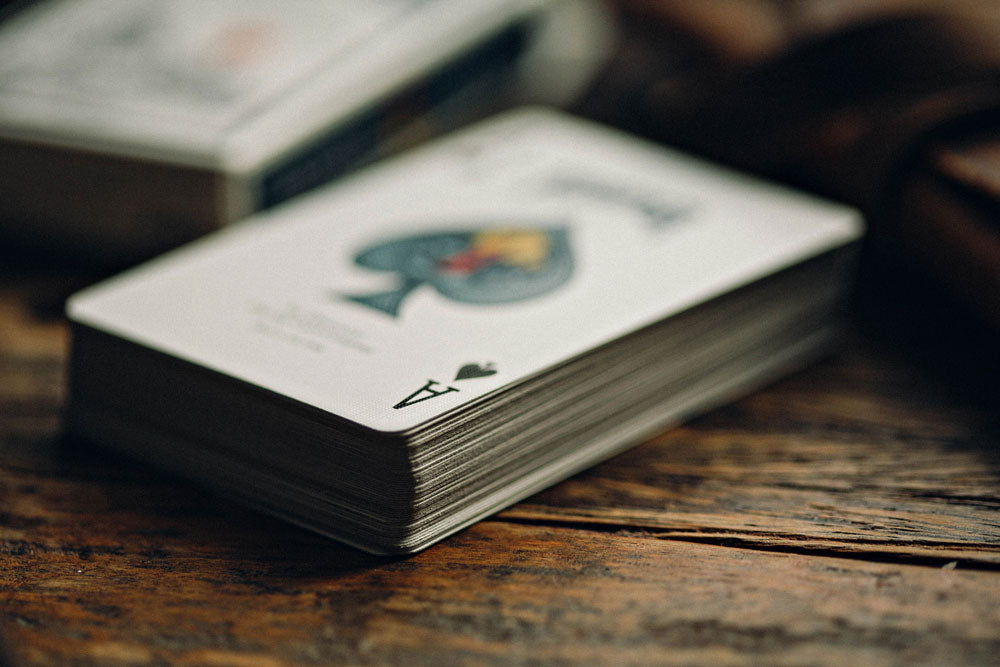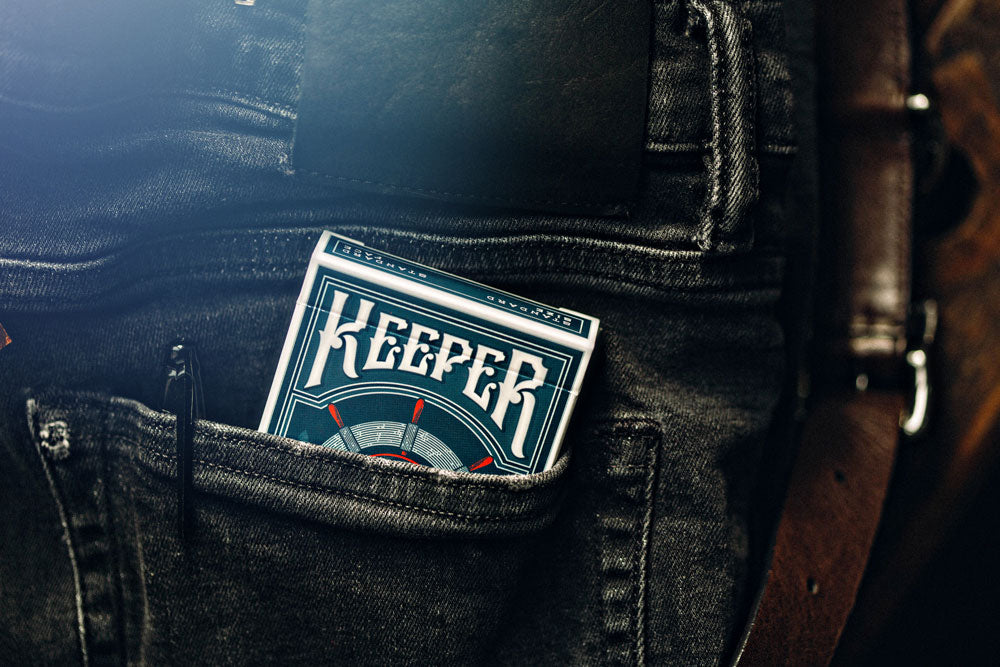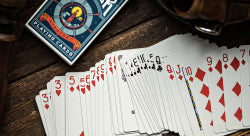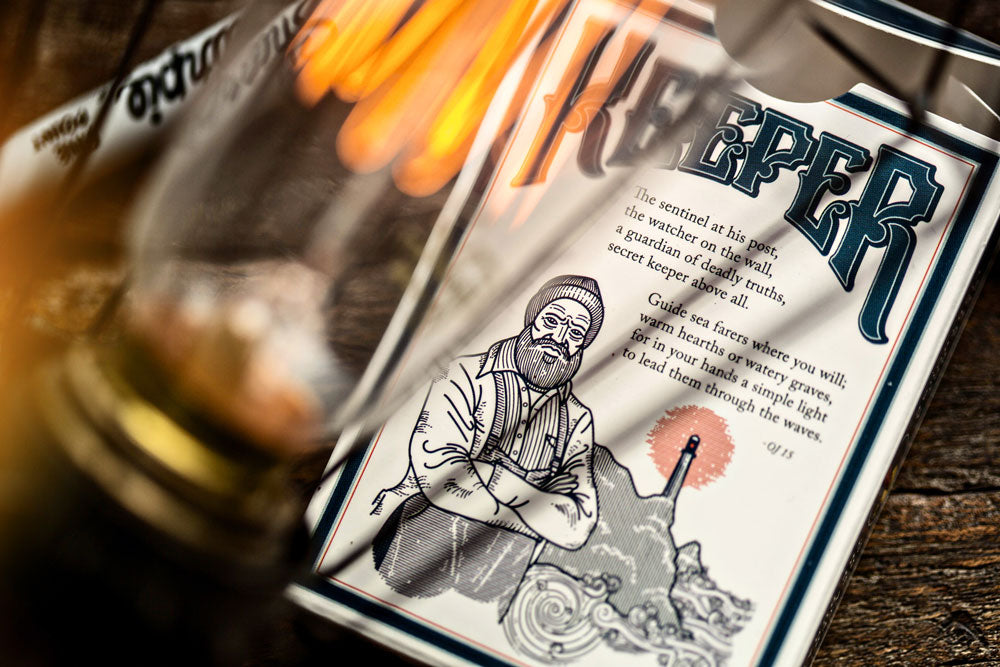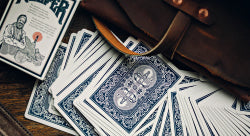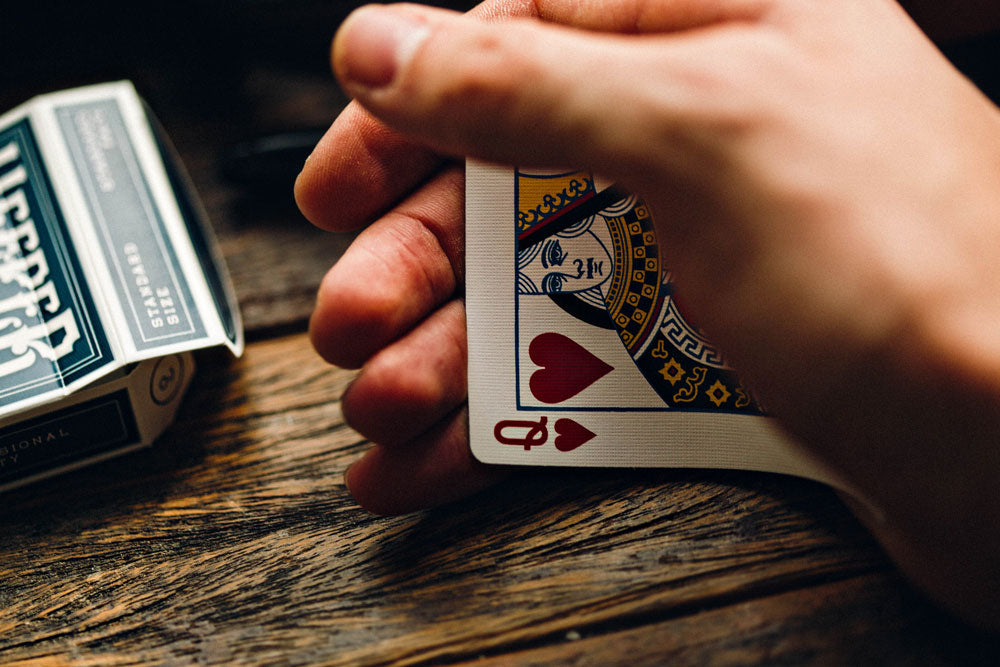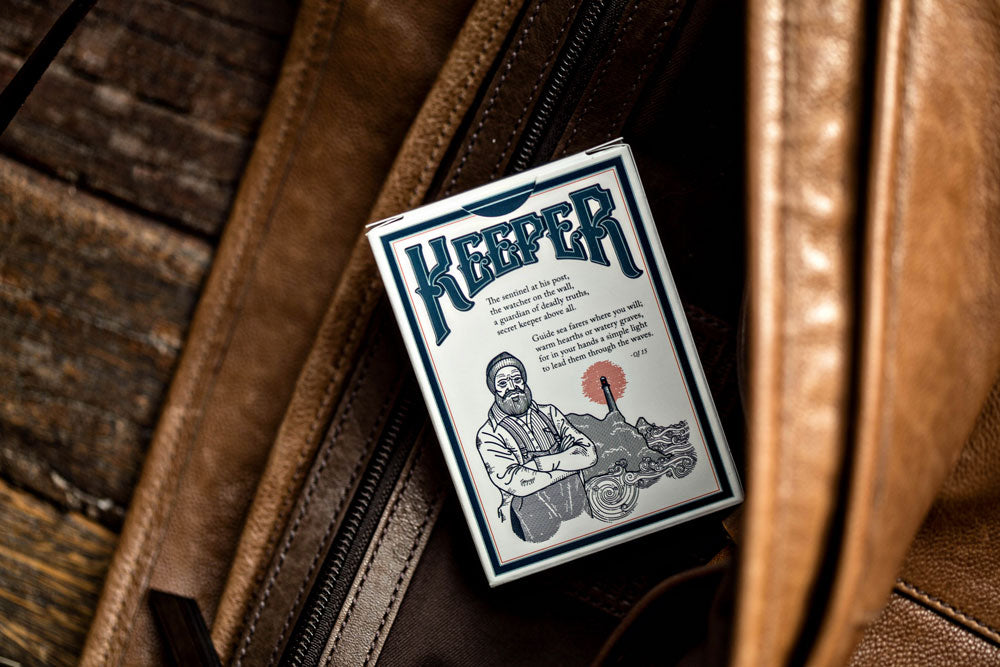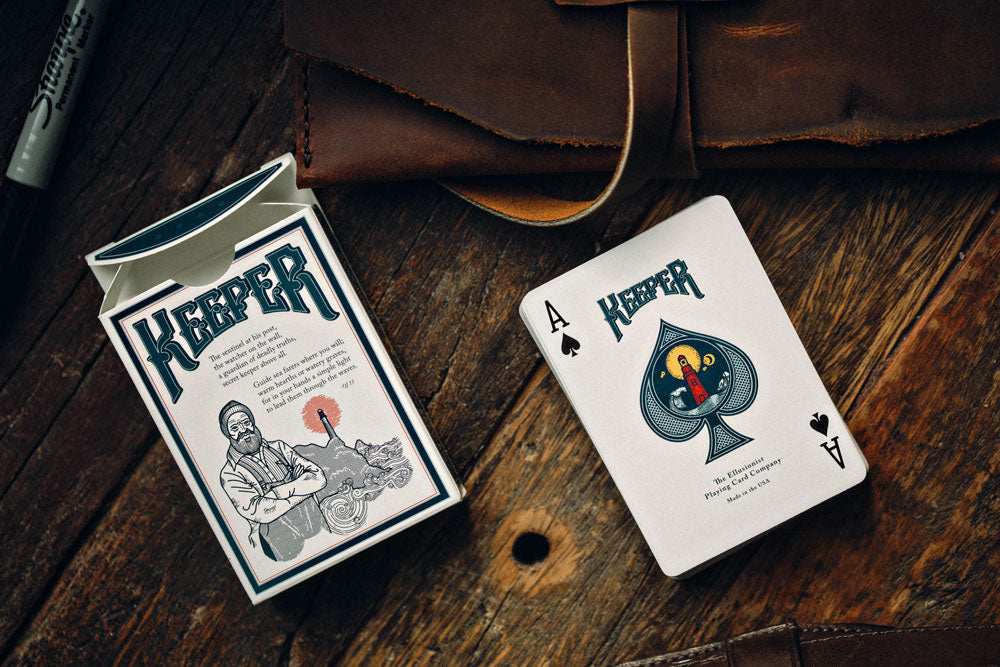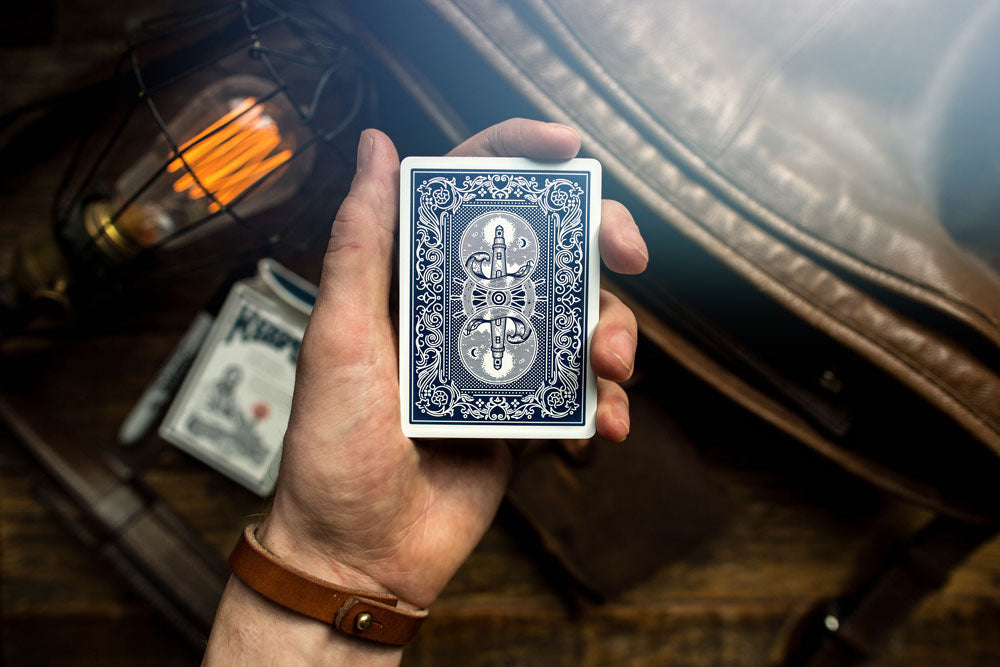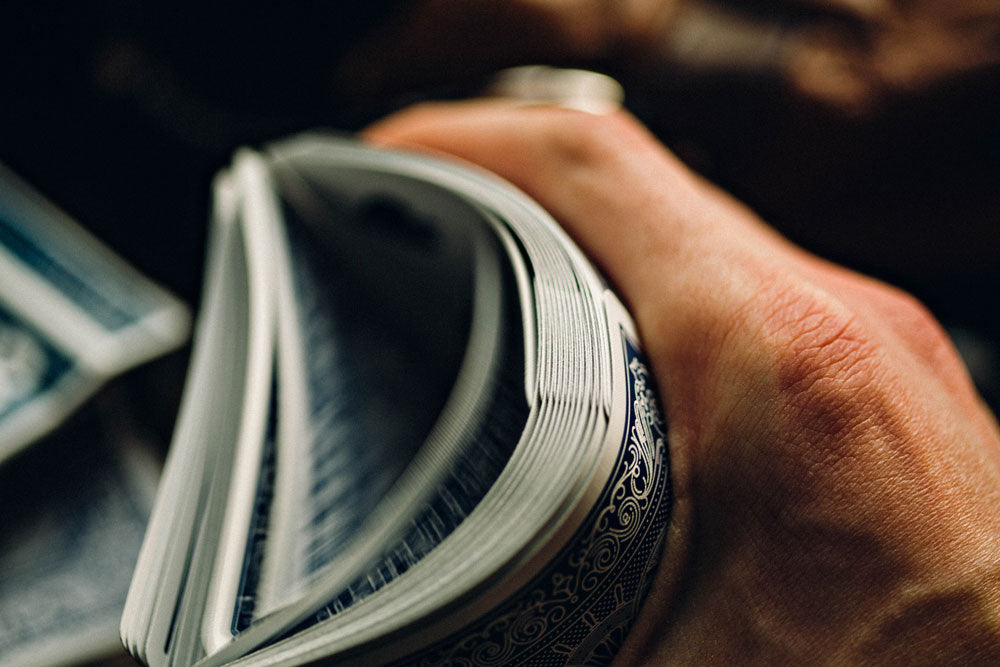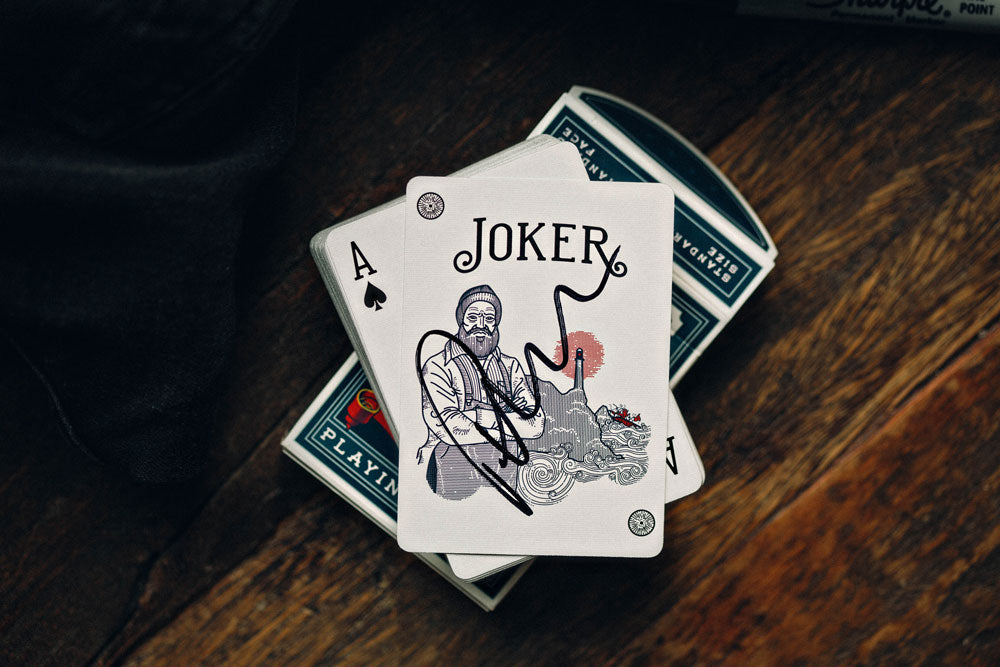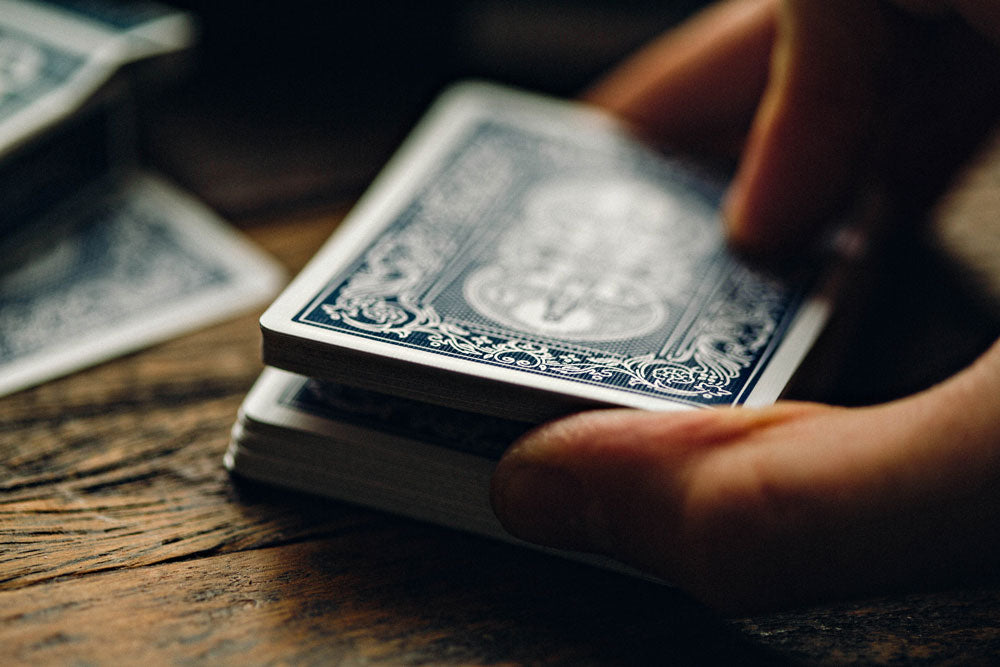 Blue Keepers
Keepers are the lighthouse and saviour to your work with cards.
Conceived by Adam Wilber and brought ashore by Oban Jones, Keepers are possibly the rider-backs of the future.
A beautifully classic design that stays quiet while your magic does the talking.

---
---

Created with the worker in mind, Keepers feel spectacular right out of the box.
Opening a standard deck is a chore. 20 minutes are instantly wasted breaking them in and smoothing the edges. A nightmare for any worker.
You want a deck to instantly feel comfortable in your hands, as an extension of you.
With stock as thin as a grain of sand, and a feel as soft as the splash of a gentle ocean wave. Keepers set a new expectation for what an everyday deck should feel like.
DESIGN
Designed with the most common deck in mind. 
The Keeper Deck is an advancement of a superb classic.


The backs color was specifically chosen to invite trust, and go un-noticed by your audiences. Perfectly complimented by the recognizable pips and faces of a standard deck, featured on the fronts.
With the only tweaks being a custom Keeper Ace of Spades and the faces of the Jack and Queen of Clubs. An everlasting tribute to the creators' beautiful Wife.


"Seek not a lighthouse, greater than the human mind"
Throw out those blunt-cut bikes. These are Keepers.
This product is rated 4.6 of 5.0 stars.
It has received 42 reviews.
I love how they feel, I am also planning making them my standard playing cards (pls make some bicycle like gaffs)
These Blues are a definite keeper!
I'll admit, I bought these as a way to fill out my order. Plus, I did want to try them, eventually. Anyway, I'm very glad I did. I'm not a collector, but I do love the feel in my hands. That's what I care about. Can I use these to perform card magic? Absolutely!
Summary
Don?t listen to the haters. I?ve bought up plenty a decks making claims such as what is being said here about the Keepers. Hands down these are the best handling cards right out of the box for the under $20 price range.
Anyone here that hasn?t left a 5 star review complaining about the stickiness of the Keepers or the cards not holding up...... LIES - it is 100% their fault for not taking care of the cards by either dropping them in hard/dirty areas, handling with dirty/wet hands, or exposing them to excessive moisture. I have 3 open decks of these that I have been beating on for 2-3 months, and they feel the same as the day they had arrived.
Do yourself a favor, if you haven?t already, and at least try these out!
Jerry
I bought a deck on sale for 4 bucks and that is my only complaint. I only bought 1 when they were on sale. These cards feel great immediately out of the box. Adam is not exaggerating when he says that. As to the custom court I think they look great and enjoy telling people why they are different. 100% nailed it.
Adam
I didn't expect to handle one of the smoothest decks of cards when I opened the box. It's so unassuming to the naked eye, but a great tool that I can't recommend enough. Pick up a few of these if you have the chance
Summary
Design of the cards are really great! Thanks Adam wilber for creating quality content with workers in mind.
Summary
These cards are great! Thin, smooth and durable. They're very different than Bicycle as there is room in the deck box for more cards. I have yet to be questioned about the back. Use them for every occasion. Can't imagine a better playing card.
Summary
First purchase from ellusionist and I must say I'm blown away. These will be my deck of choice for some time to come. Only company I'll buy cards from.