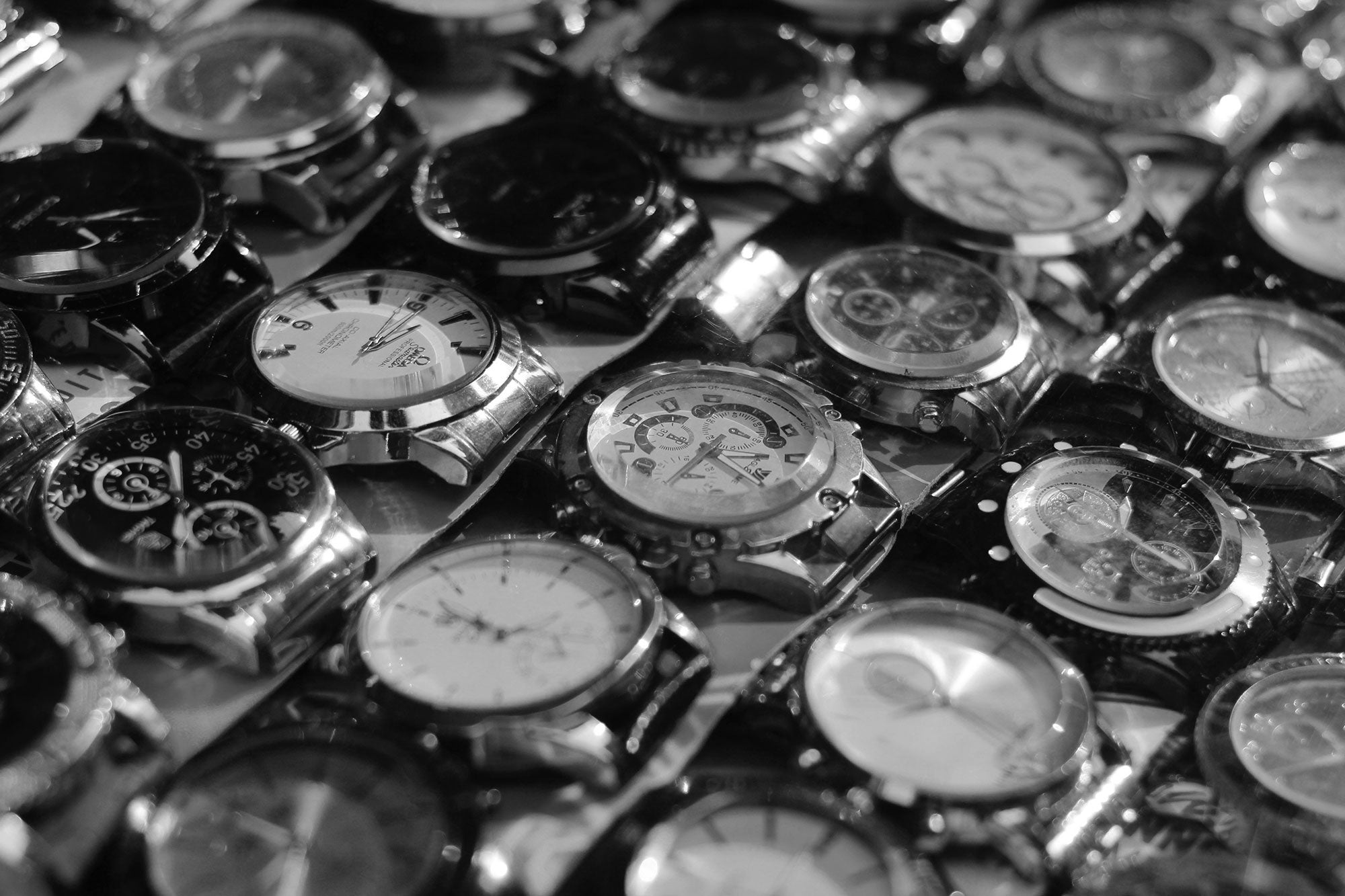 The Watch Steal
Wait! MagicStream.com members can watch this title 'free' as part of their $9.99/month subscription.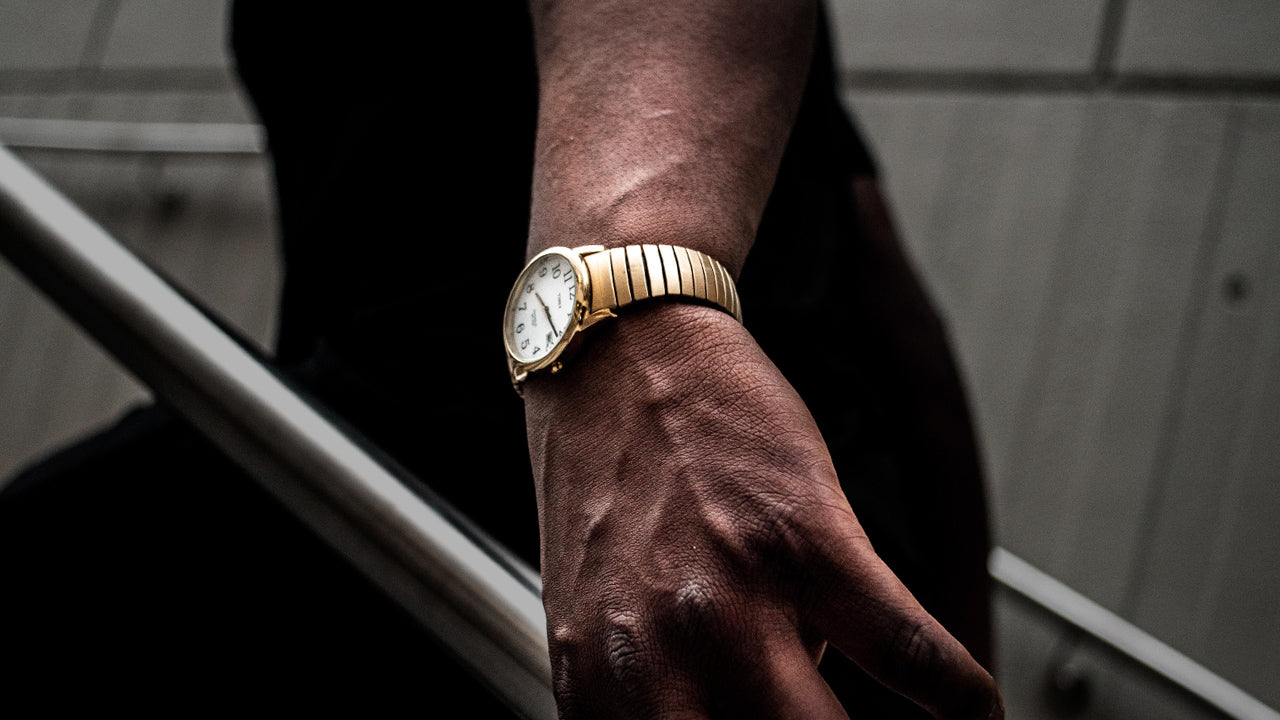 Learn to steal a watch (for entertainment purposes only)... You will have to give it back.

James Brown, master of misdirection and a professional pickpocket, will show you how to steal a watch straight from someone's wrist.
In this instant-access video tutorial, you will learn: 

The exact spot your body needs to be in to trick their peripheral vision.
How to tell the right moment to take the watch.
How to ensure the rest of the audience stays quiet, even if they catch the steal.
& How to reveal that you're wearing their watch, right under their nose.

James will also teach you to steal all kinds of different watches:

Rubber Straps
Leather Straps
Some Metal Bands
& even Apple Watches.
This is the first in the "Only One" series by Ellusionist.

The idea with this series is that if you had the time or patience to learn only 1 trick in the category of pickpocketing - then it has to be this one. The Watch Steal.

This isn't a 3-week masterclass, a course or a compendium. It doesn't have 12 hours of teaching.

This video tutorial is direct. It gets straight to the point. One easily consumable video that covers the mechanics, nuances and misdirection required for you to steal a watch from a stranger.

Designed with the right theory to ensure you can feel comfortable performing this anytime, anywhere - and for anyone.
Learn The Watch Steal Today 
---
Credit: We learned to steal watches from the late, great Chappy Brazil. If you want a further reference, please seek out his published works. 
---
This product is rated 4.9 of 5.0 stars.
It has received 13 reviews.
I stole my first watch on the very first try! I couldn't believe it!
This was my first purchase for "Pickpocketing" Magic. I was really nervous and unsure about learning, more or less performing this feat. My fears were put at ease.
The video quality and explanations are great. Not a second was wasted in the explanation. VERY DIRECT! Everything was gold, from how to remove the watches to spacial awareness, misdirection theory, and finally, how to reveal the steal in the kindest ways. I was worried that the Apple watch would be difficult....nope....not at all!
I said I stole my first watch on the first try. To clarify and not mislead, I told a friend that I was learning to steal watches. I saw his watch and was nervous because it was a longer band (leather/rubber type). I told him what I would do, and before I knew it, the watch was off, and he was also surprised! He said to me, "If you had not told me you were going to do it, I would not have had the slightest idea you took it from me."
I normally don't pay more than $12 for a singular download, but this one was worth every penny. Thank you, James, for giving us a glimpse into the art that is your Magic!
The watch steal
The watch steal is the most ideal and in my opinion best way to learn watch stealing. It gives you the full set of skills to put forward and use in real life, and supplies you with enough info that you have the confidence to go out and perform this. For anyone getting into watch stealing, this is definitely for you.
Great variety in handling
This tutorial excelled in giving multiple methods for the same effect, which I think is super helpful. There have been several tricks that I've bought only to find out that the method isn't suited for me, either based on size, finger dexterity, or performance style. This instructional video gives you so many ways you can apply this, I can guarantee you'll walk away with something
Awesome!
This is probably one of the best tutorials and easiest tricks to practice I've come across. It's very in-depth on how to pull it off and cover it up. I'm yet to put it into practice, but I think it'll be a "steal" once I've worked out my routine
The Watch Steal
One of the best watch steals I have learned! I love that he teaches how to steal different types of watches. This download is amazing!
Love it!
Best purchase of the year so far! Awesome technique!
Super cool and easy to learn!
I bought this and at first, I was not to sure, but after a few days I'd practice I got it down to a science! Would definitely recommend
THE BEST BANG FOR YOUR BUCK HANDS DOWN
I bought this trick expecting nothing more than a basic tutorial that would maybe work for me and my magic style, but I was very surprised to find out that was not the case. This product is in depth on everything you need to know in every situation for almost any watch and I love this trick so much. I have been using it almost every single time I see a watch and would highly recommend this trick to anyone seeking their statement trick. Great job Ellusionist!
Excelent
Great job with clear explications.
Nice product
I think this is one of Best product what I bought it this year.