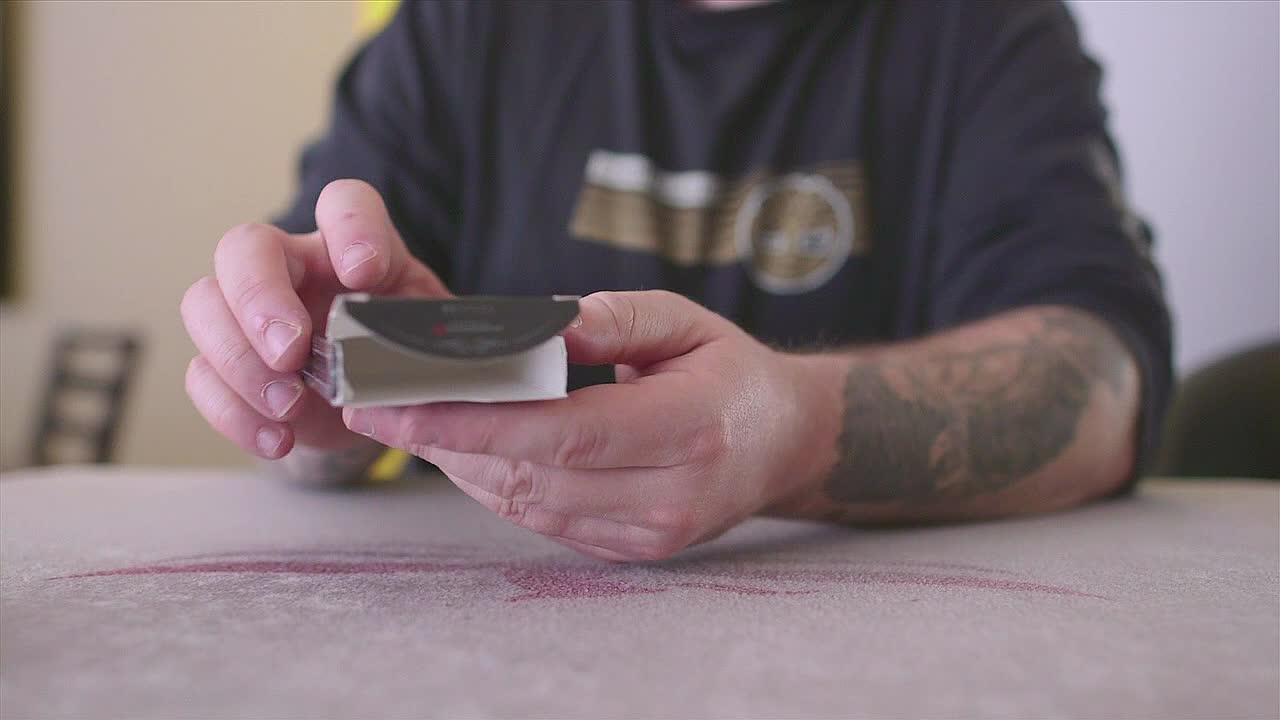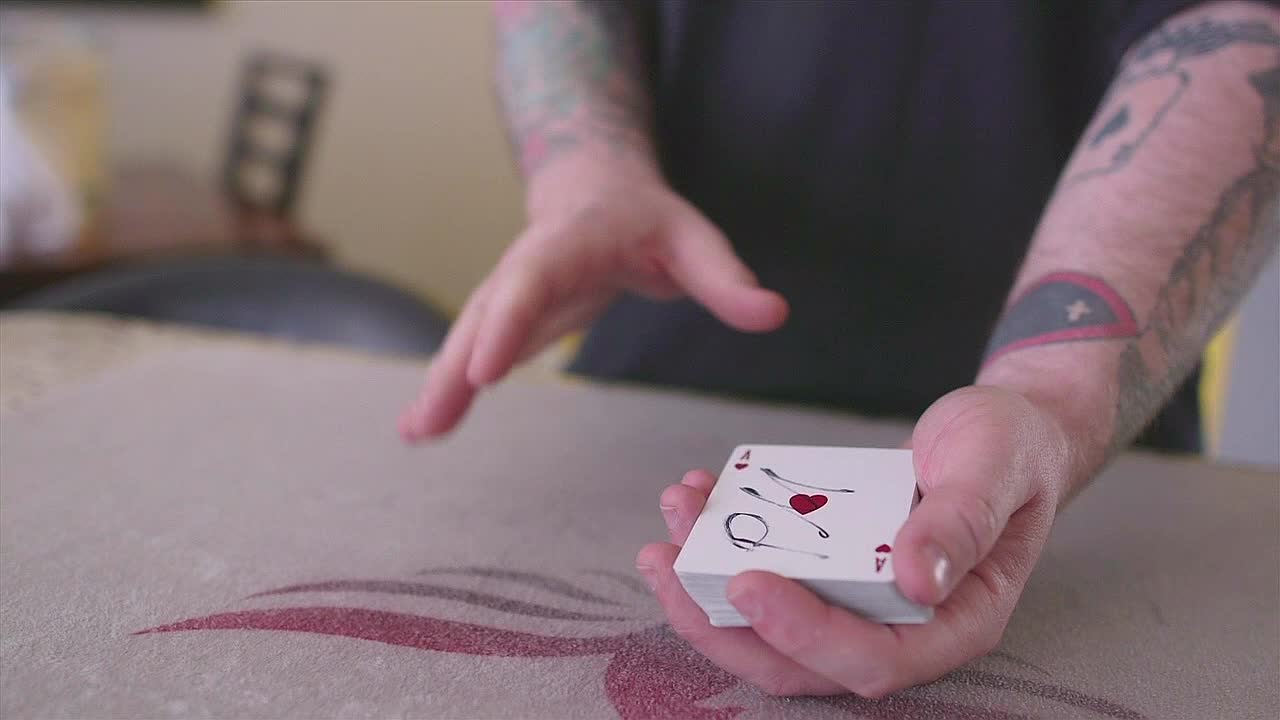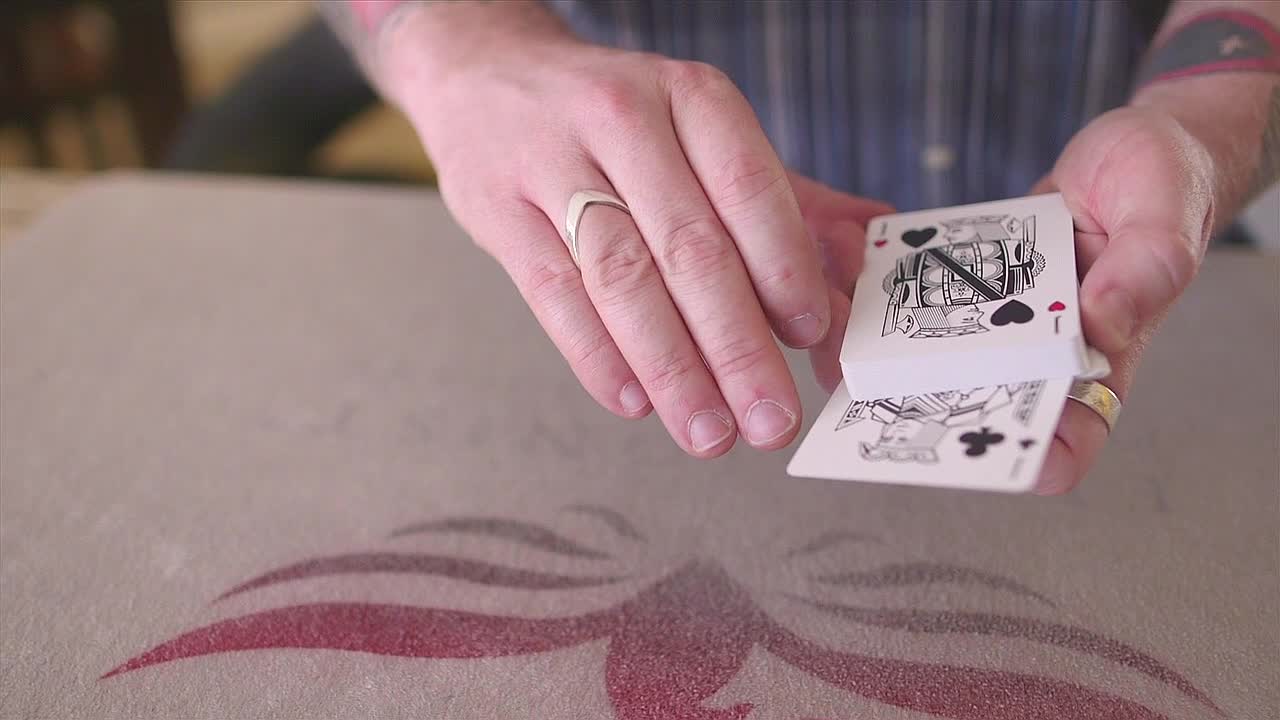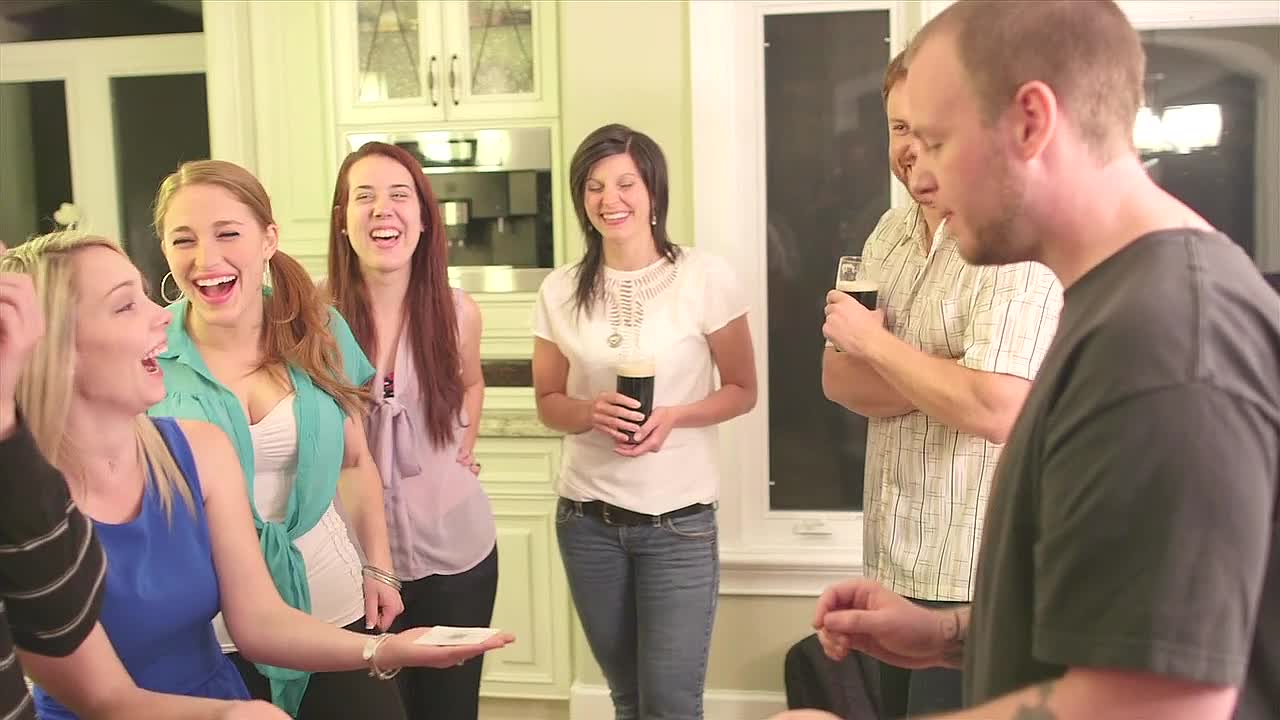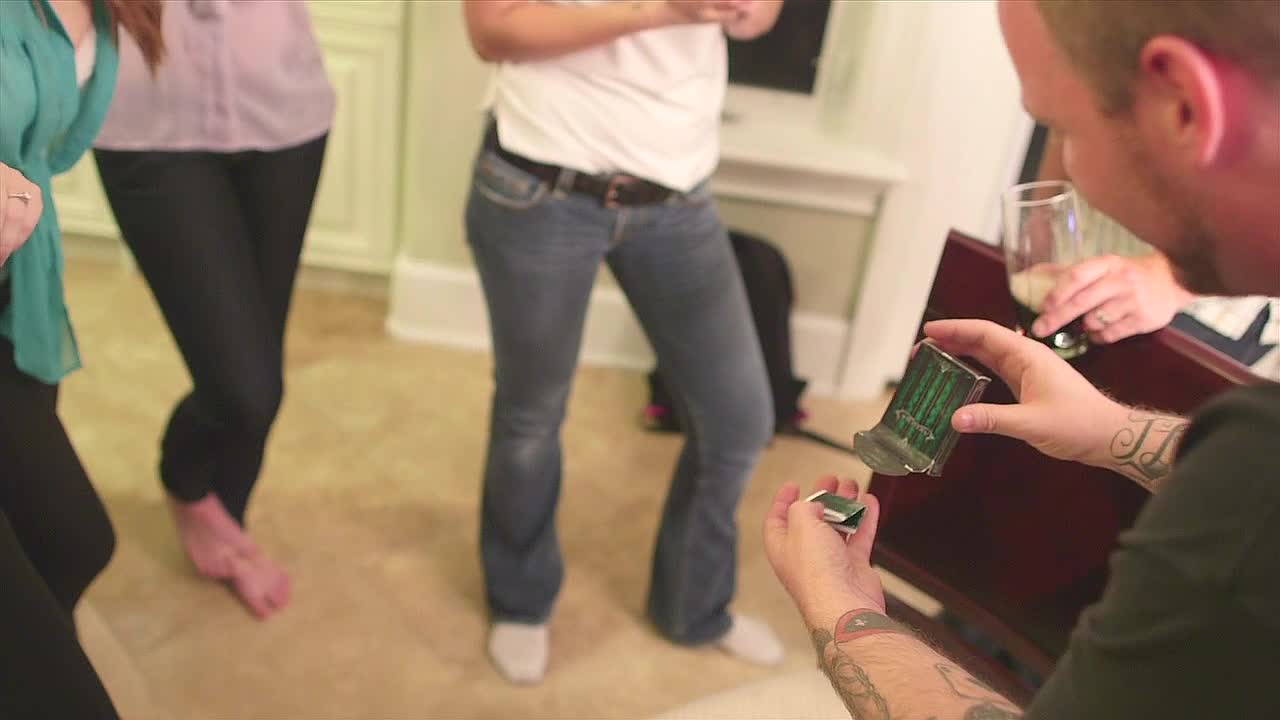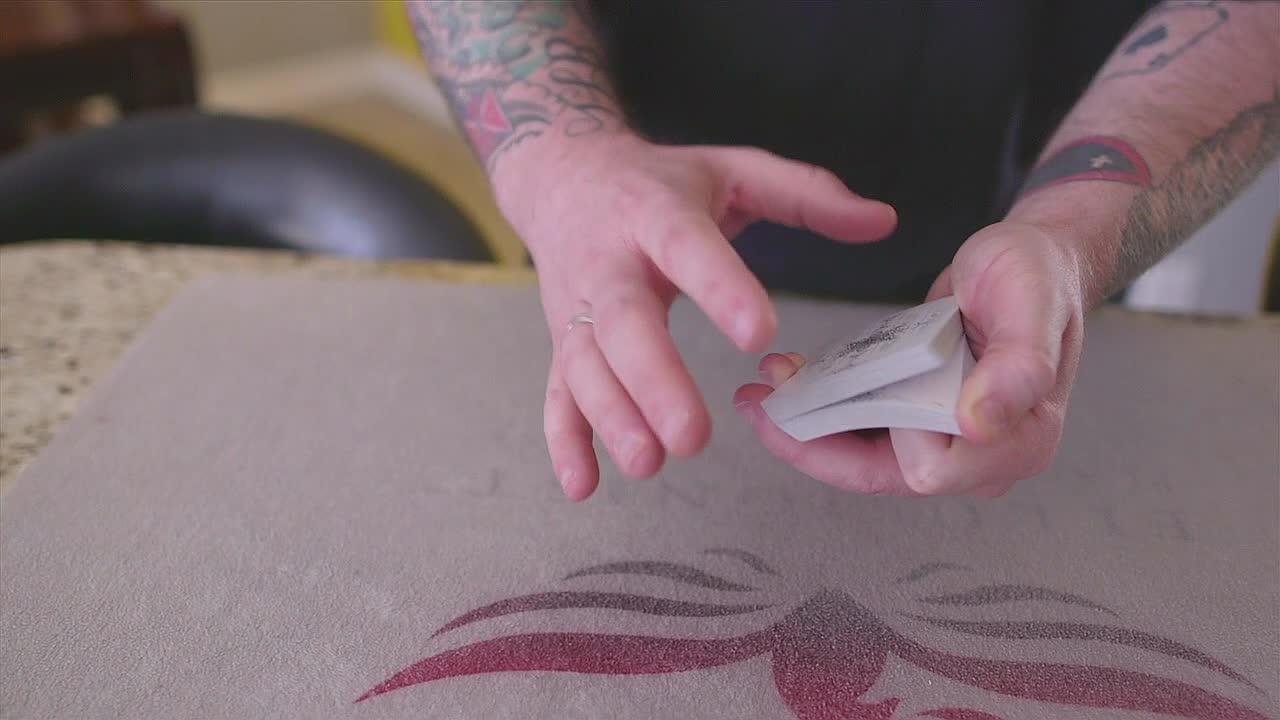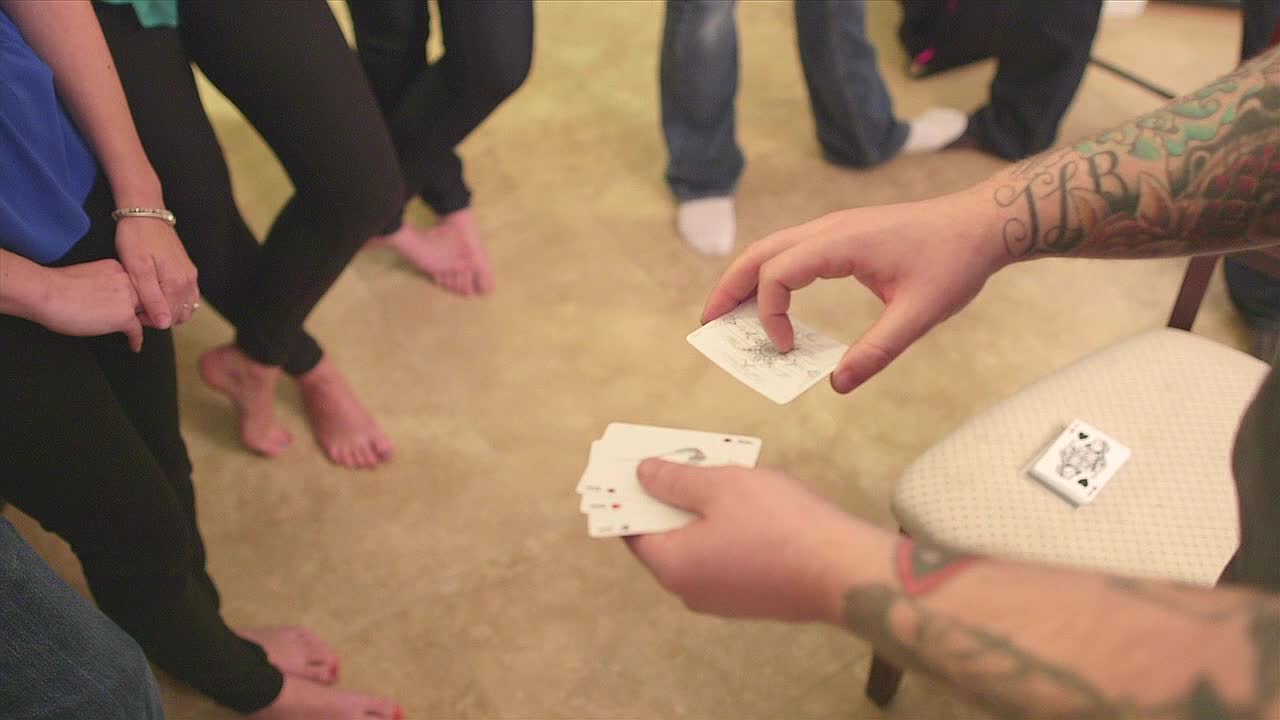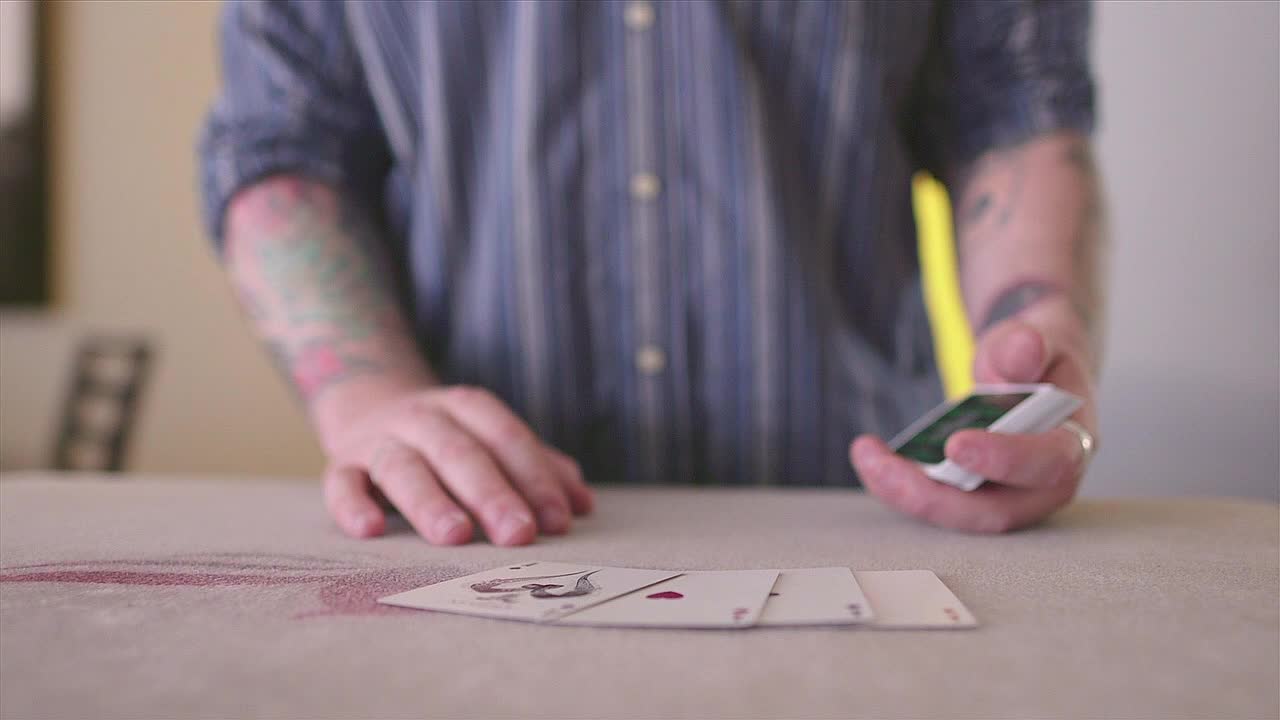 The Worker Part 1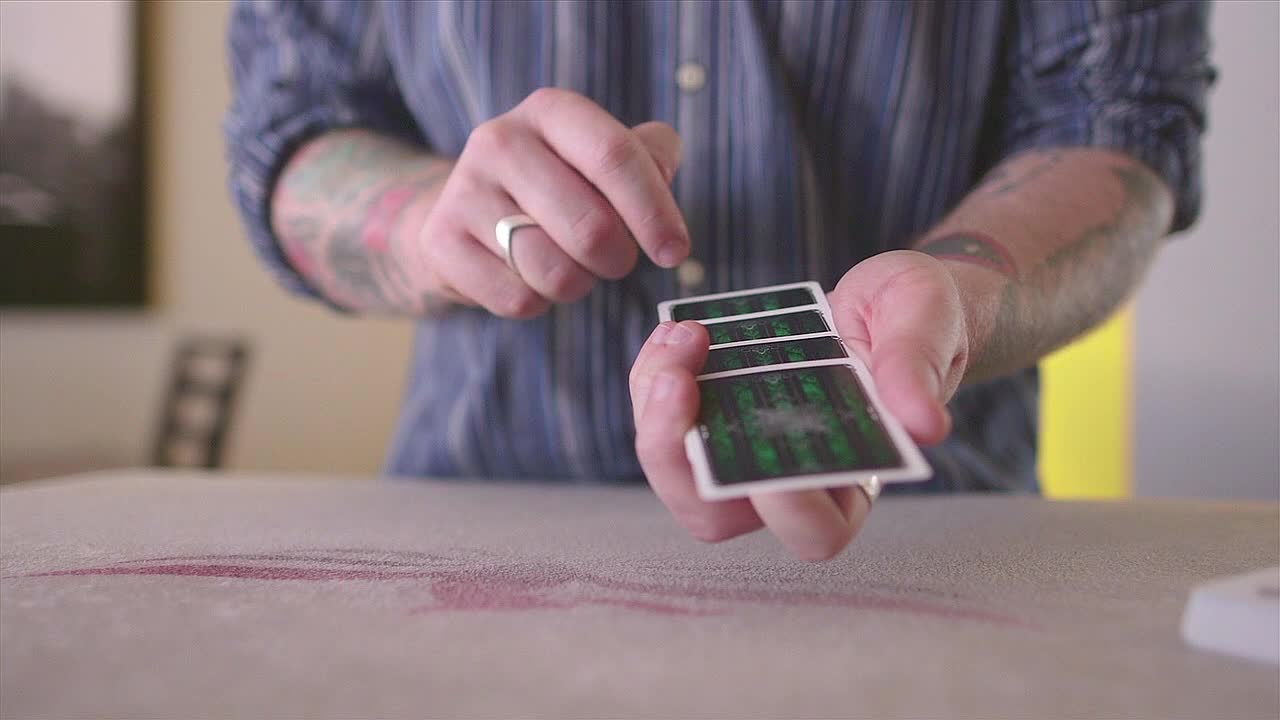 You've been there. That moment you get put on the spot.
Do a trick!
You start to get nervous. You start to sweat.
Now what? What do you do...
You relax, reach into your pocket and perform one of the miracles taught in this download from Adam Wilber.
The Worker (Pt 1) is a collection of three routines directly from Adam's working repertoire. This is material that has been
carefully refined through years of practice
and REAL paying audiences.
In this download you will learn:
The Backup Plan
- A full 3 phase routine with four aces and a selection. A selected ace turns over in a visually impossible manner then as a kicker that ace changes places with the spectators selection in their own hand.
Boxer
- Boxer is a brilliant utility device that allows for a multitude of effects. In this download you will learn Adam's go to impossible location effect. You will also learn a bonus trick where a selected card visually transposes with a finger ring. You must see it to believe it.
Pop Production
- 4 Aces appear by popping out of the deck, in all directions. Fast and Startling!
Three strong, powerful effects that will keep people talking about you and your magic.
Learn these effects right now!
This product is rated 4.9 of 5.0 stars.
It has received 49 reviews.
Wonderful work.
I love Adam and his work. He is such a creative genius and his effects which he comes up with are quite amazing. Most of his effects need crafting which is fine, you should have the stuff lying around your house anyway. But they're also really powerful effects. Definitely recommend.
Brilliant real world magic
This is the type of download that is perfect for pros who do strolling magic in the real world. The effects on this download are commercial and most of all they are super visual. The 'Back Up Plan' alone was worth the price of the download for me. This is a perfect opener and when that card turns over in the spread it is pure eye candy. This is the type of effect that gets you repeat bookings.
Best magic download I have ever purchased.
A Nice Set Of Effects
The effects here are solid and Adam does a great job of teaching and performing all of them. For the 3 great effects you get it is definitely worth the price
This is exactly what it's title says...it is a project created by a worker for workers, highly recommend it for everyone that wants to step up their game (especially as a professional)
Summary
Excellent effects, all explained and demonstrated very well.
Summary
Great buy back up plan is now my favorite effect to do so much fun adam is a evil genius but in a good way mus buy
Summary
Adam Wilber is an amazing teacher, going over every detail of every trick and making sure you are prepared to do it. Now that that's out of the way, here's a quick breakdown of each trick reviewed seperately.
"Back-up Plan": Probably my new got-to. Fun, multi-phase, no setup, no gimmick trick with plenty of fun and steadily ramping impressiveness.
"Boxer": Legitimately magical effect. Be warned: does require seperate small purchase to make gimmick. HOWEVER, the gimmick lasts a long time and is worth it.
"Pop-Production": Fun little production. Not a real trick, more of a bonus. Uses a move that can't be done too well with super small hands, but for most people it should be a fun little extra.
Summary
Tricks
-Backup Plan: This is my favorite of the items in this download. I love the patter and the versatility of it. No gimmicks, all glory!
-Boxer: There is some gimmick with this one but nothing that is very advanced. Its great to make several at one time that way there's no worry if one dies. Other than that, its a great routine that as you saw, will lay an audience flat.
-Pop Production: Flawless victory!
Understandability: Adam explains every single detail of these tricks. The only way I could see anyone having a problem would be if they had started card magic yesterday.
Price: The cost is perfect if I was just buying "Backup Plan", But for all three of these items, This is a steal!!!!
Overview: Must have for any magician.
Summary
Amazing! The backup plan is now my go to effect, and it is adam's as well! The boxer uses a gimmick and most of the download is spent with adam teaching you how to construct the gimmick. You will have to buy some extra things in order to make the gimmick. The pop production is a very visual and impressive production. It will take just a little but of practice but it is worth it. I use the pop production for the backup plan. This is the best product i have ever bought on ellusionist, buy it now!!!