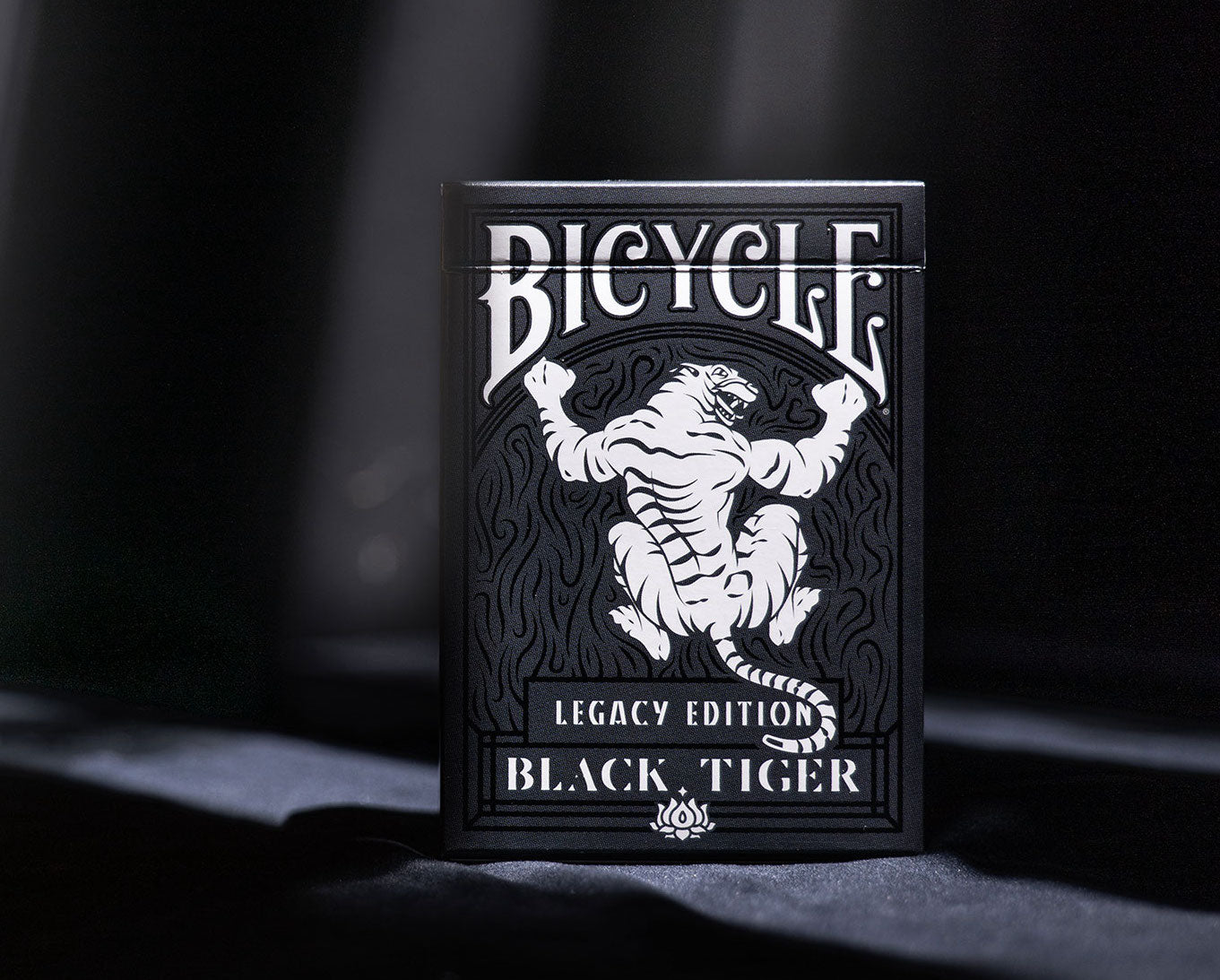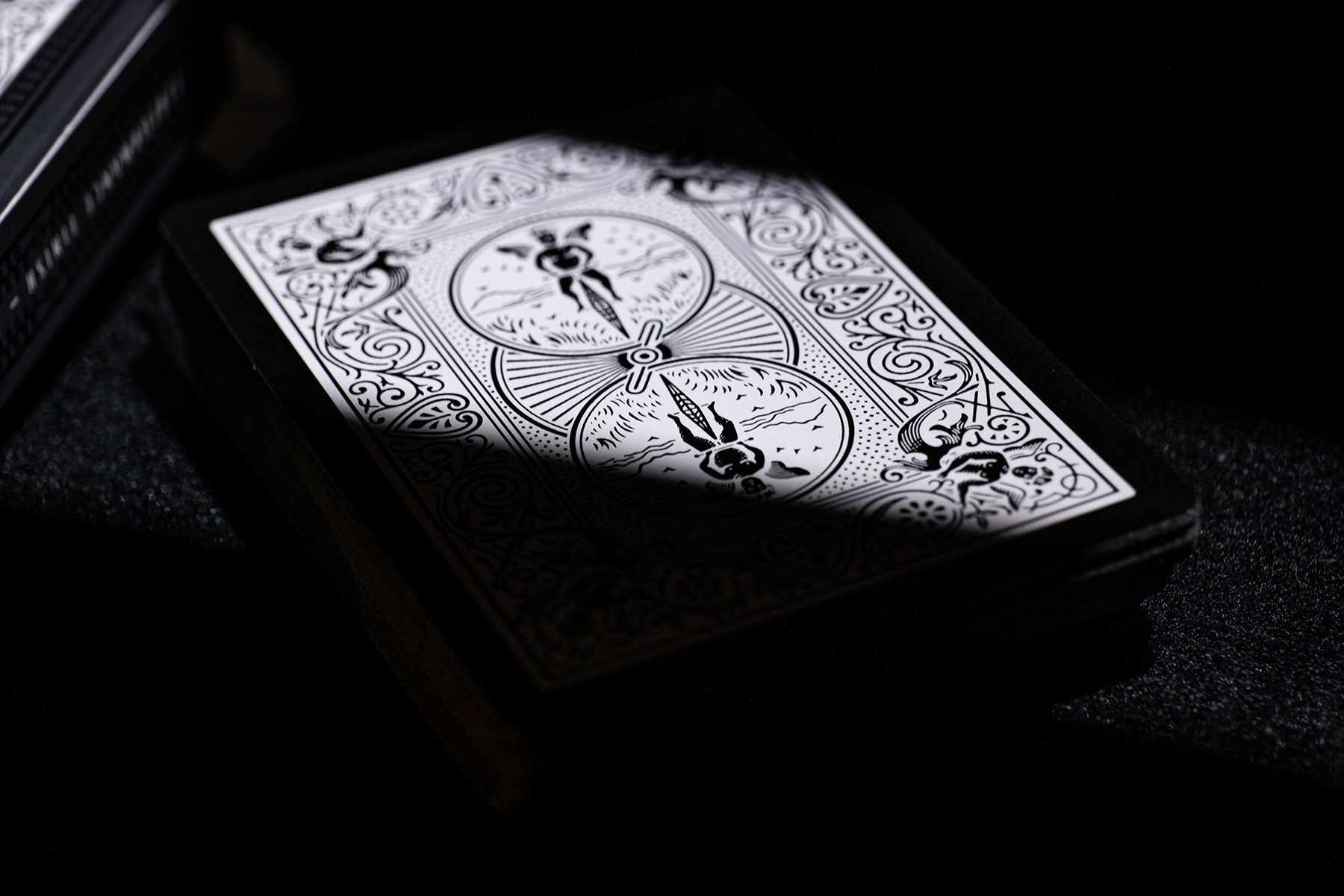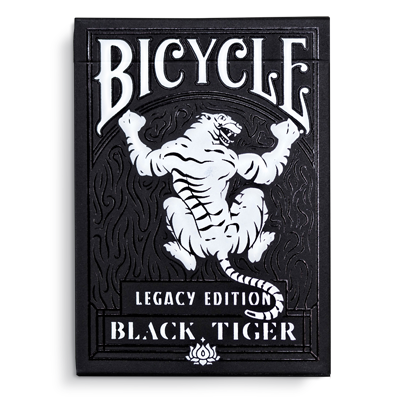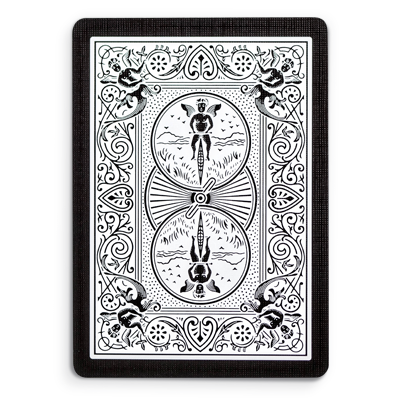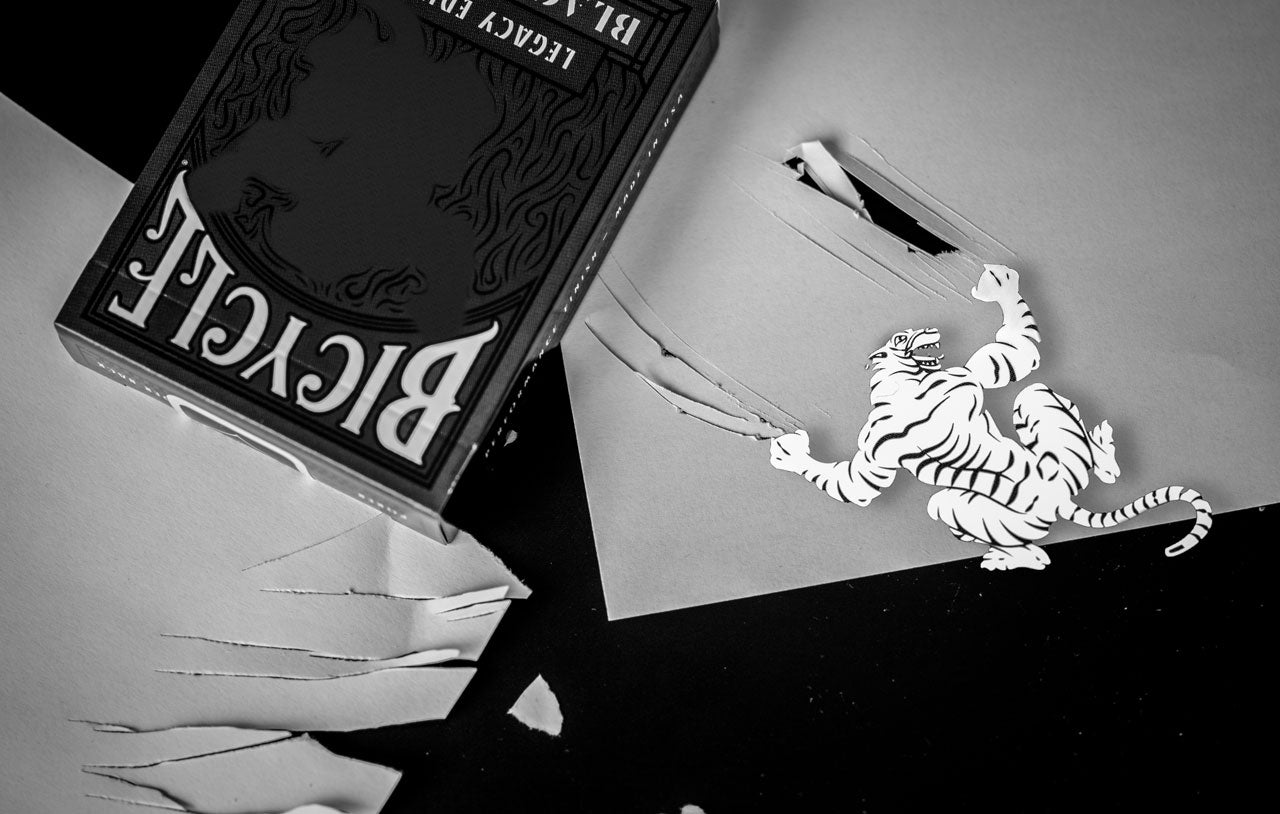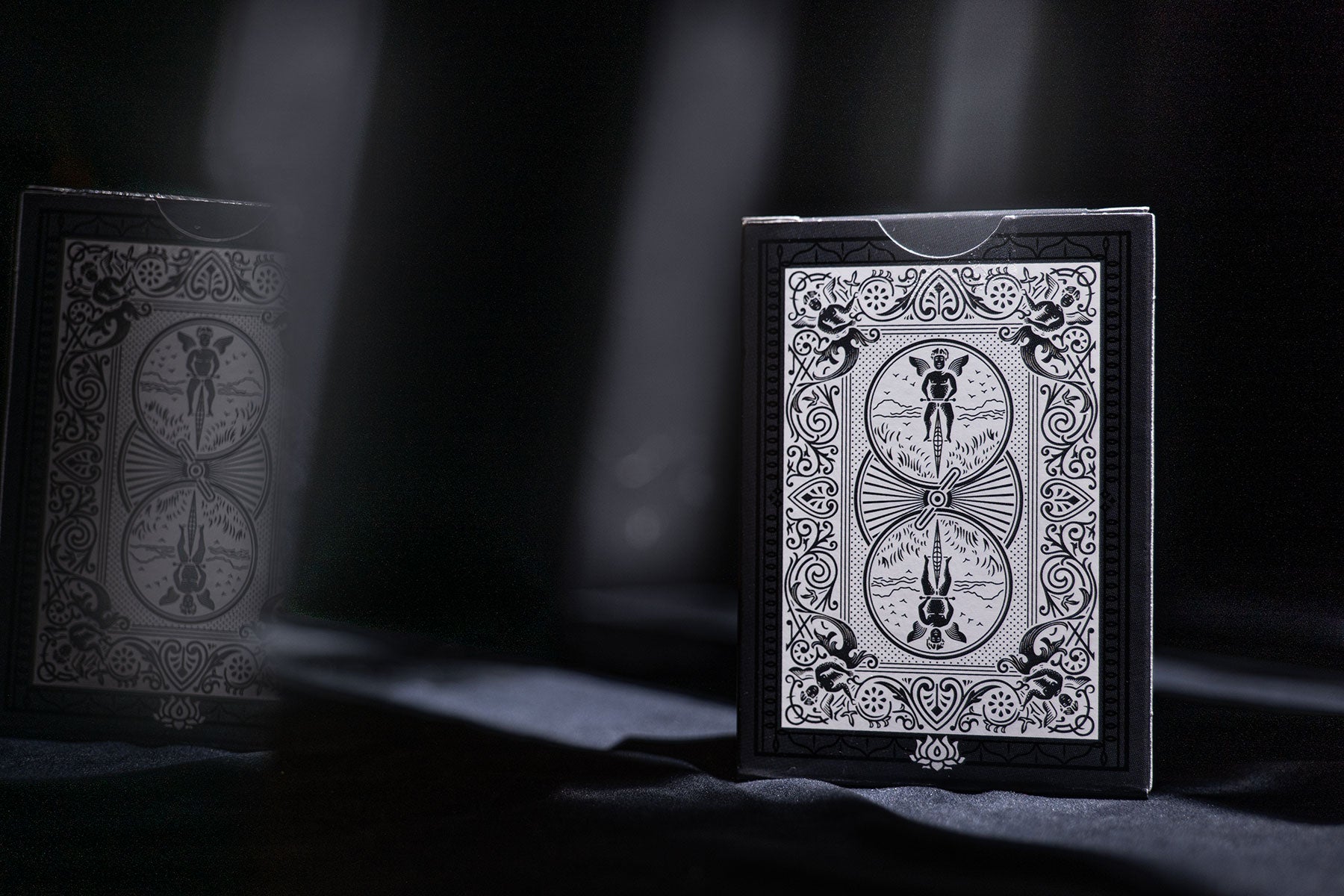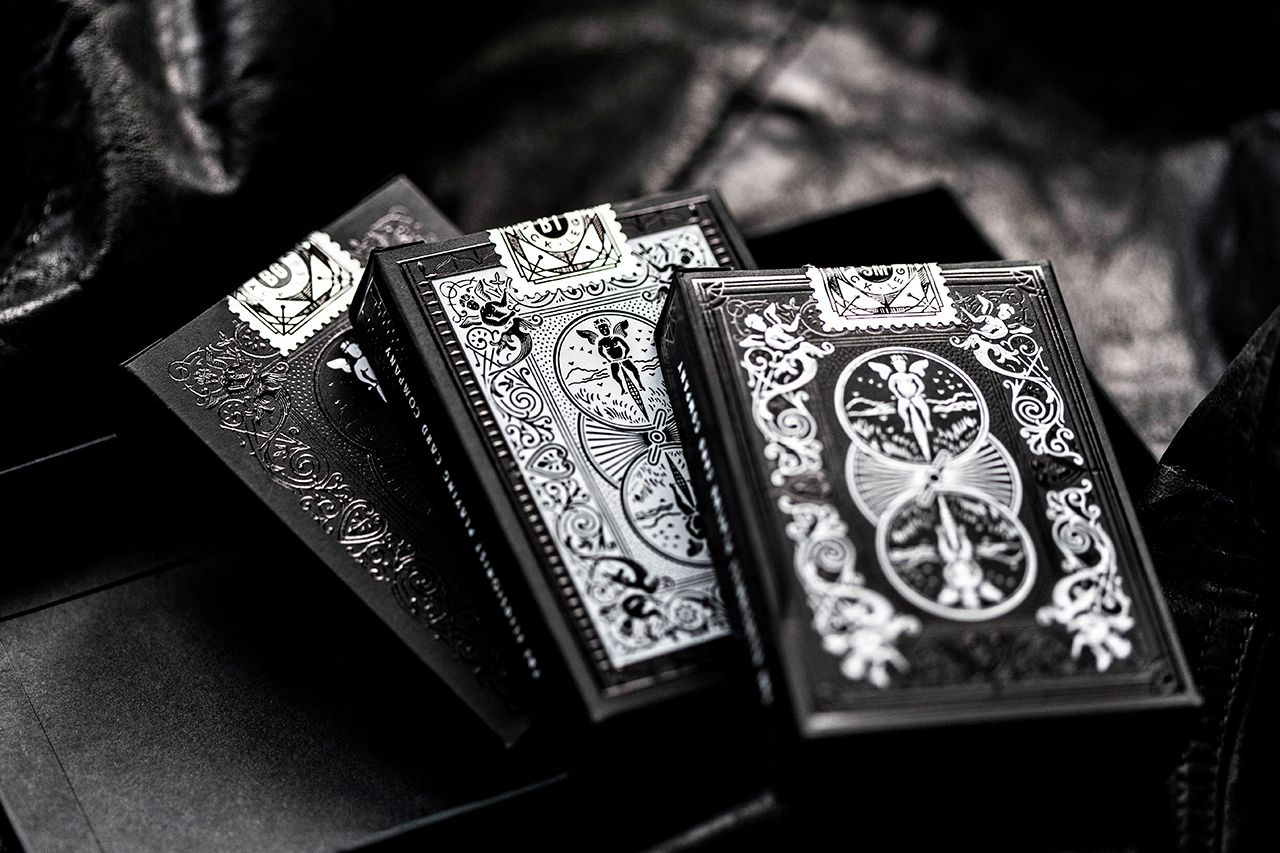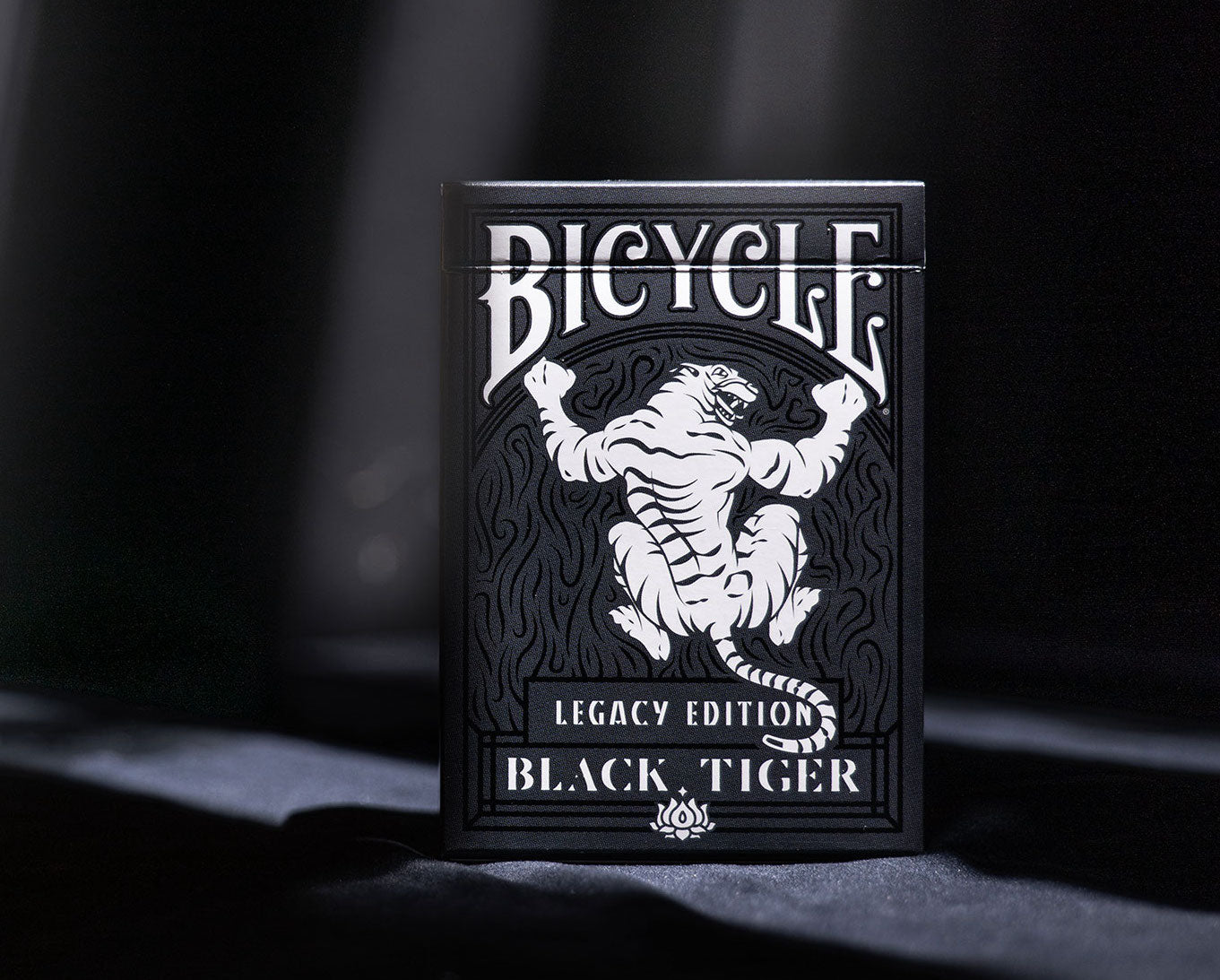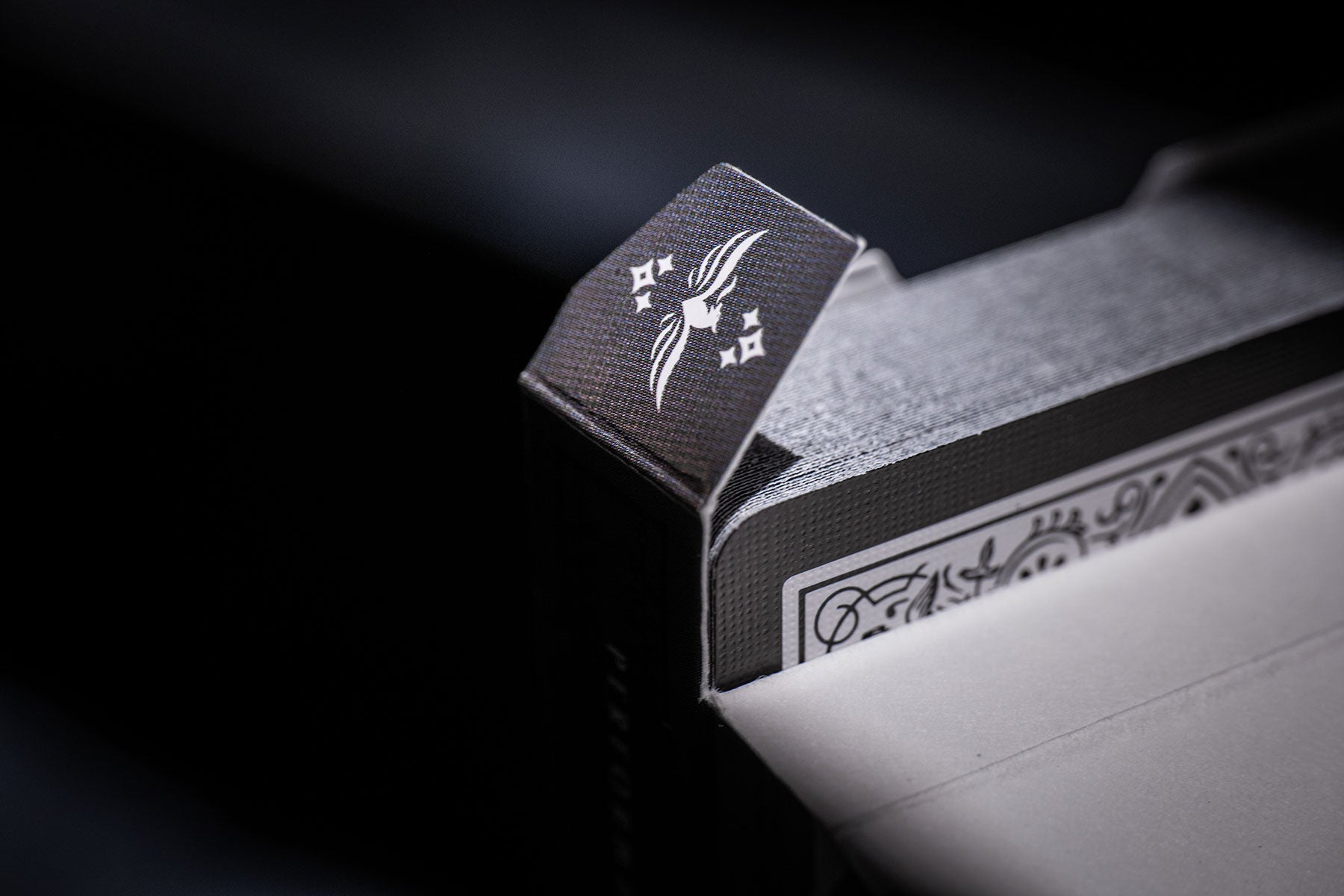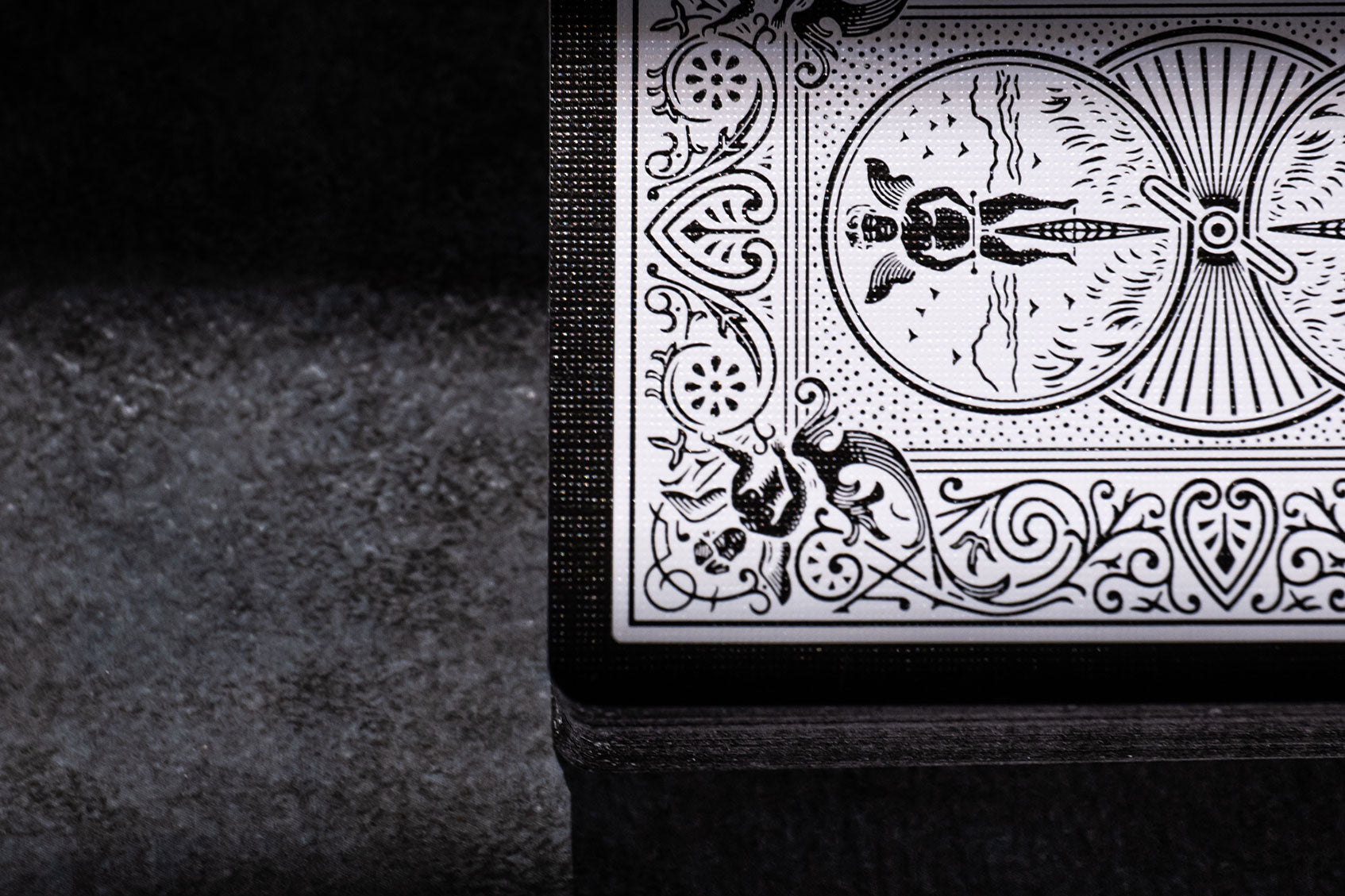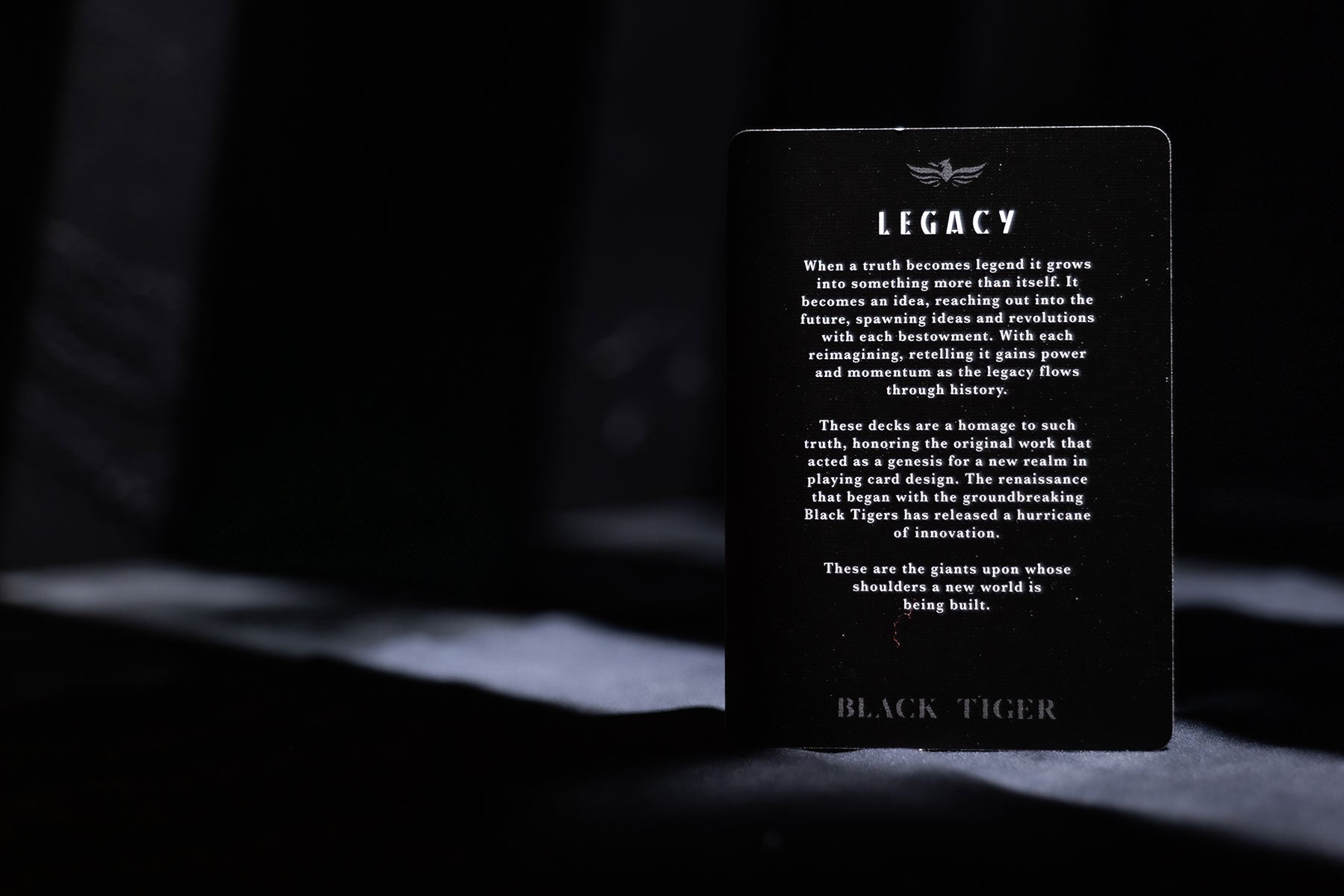 Black Tiger Legacy V2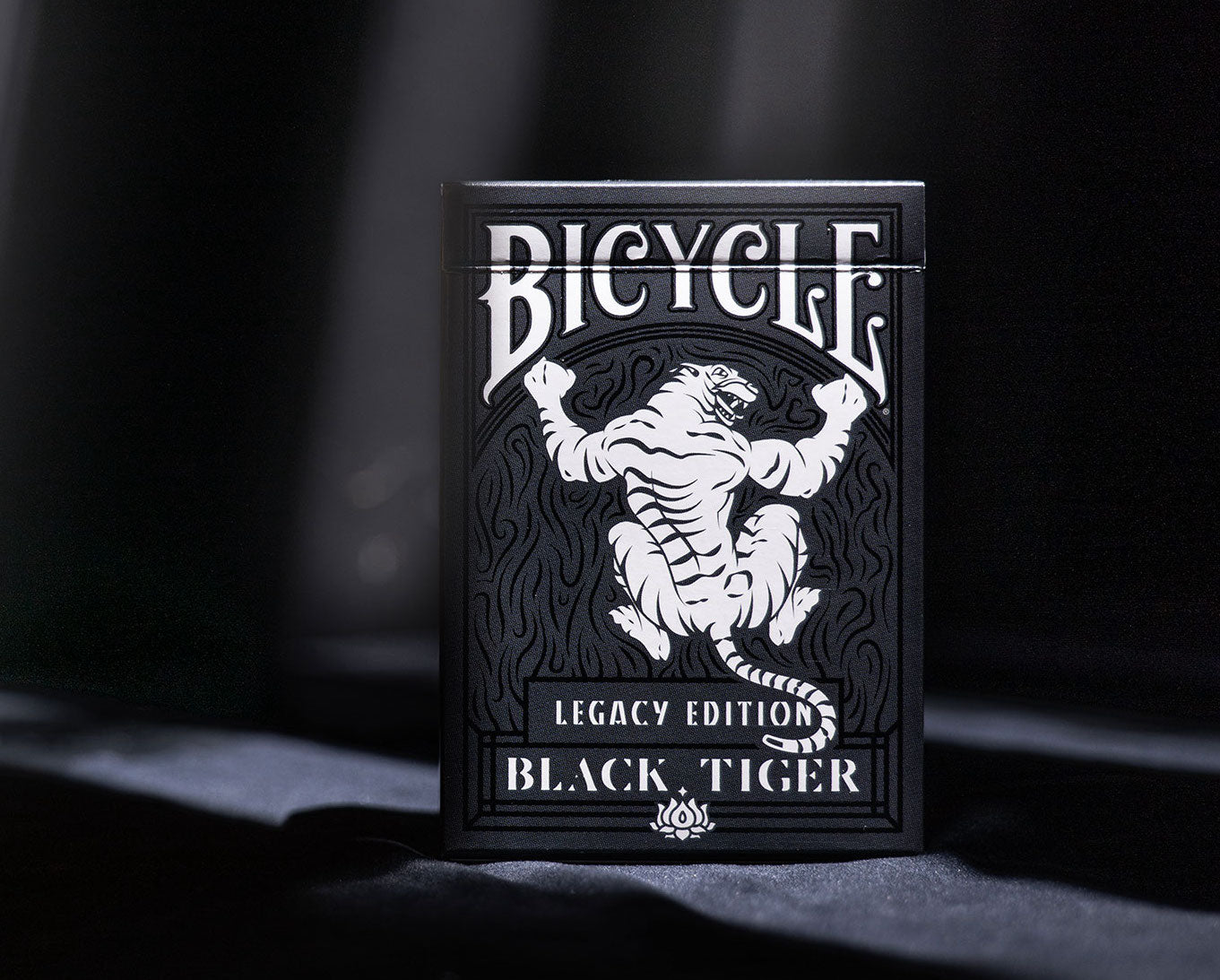 TOP OF THE FOOD CHAIN
After ambushing the industry with the original designs, we've completely re-worked the best-selling Tiger deck to feature an all-new box design.
The deck itself beckons startling memories of voodoo & witchcraft on these burned and blackened cards.
The iconic Tiger features prominently on the box-front. One of nature's most feared predators.
Become the beast. Order Legacy Black Tigers V2 Today.
This product is rated 5.0 of 5.0 stars.
It has received 8 reviews.
A classic, a MUST HAVE!
When it comes to black decks this blows anyone's mind out of their head. The cards are absolutely beautiful and the white back design has a great contrast with the black, making them gorgeous for fanning and cardistry. Out of the black legacy deck these are definitly my favourite ones and absolutely love them!
Élégant deck
I already have this deck and it Is one of the best élégant deck i have ever owned
Fun & stylish
A fun twist on a classic bicycle deck. If you're here, you know what you're getting.
Not Just Nostalgic But,
The Black Tiger Legacy V2 deck is as good as the originals. The deck that put Ellusionist on the map is back! It's still one of the best looking decks. Being made by USPCC means not only does it look great, but it's also quality made playing cards too. While these aren't limited, hopefully they aren't discontinued any time soon like the originals were. Better pick some up just in case all the same!
One of my favorite decks!
This is one of my most used decks. They have such a great look and handle well. I definitely recommend this!
Excelentes cartas
son las mejores cartas que he tenido,
la experiencia en la mano es increible y mas aun su sorprendente diseño
Wanda forever
One of the most beautiful decks ever