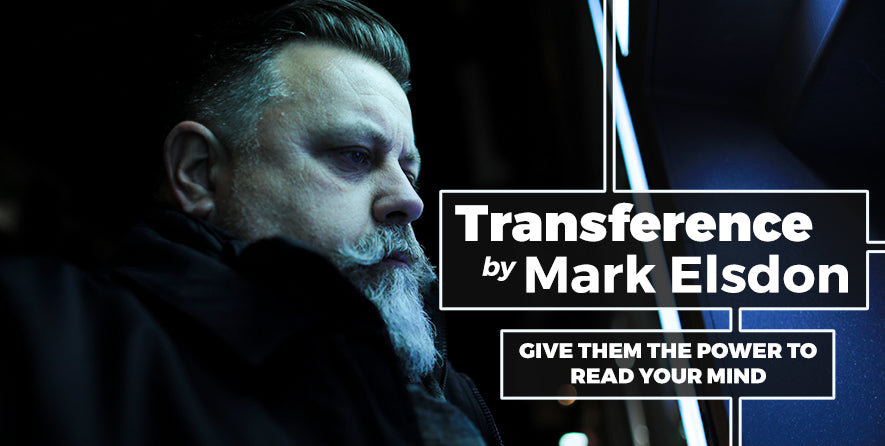 Transference
A script on your phone that's always ready to go, giving ANY spectator the power to be the world's greatest mind-reader.
The best thing is that Transference is 100% heckler-proof and as a series of PDFs, it is guaranteed to work on both Android and iPhone.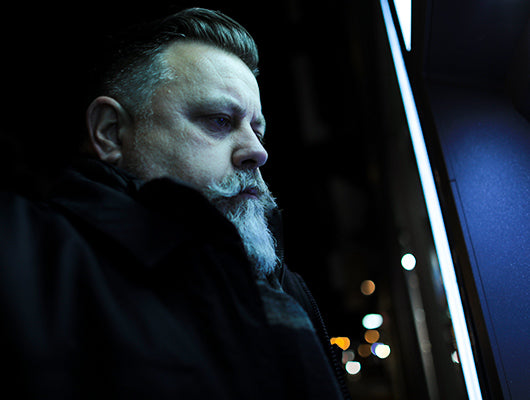 THEY READ YOUR MIND.
This is Transference by Mark Elsdon. A script on your phone that's always ready to go, giving ANY spectator the power to be the world's greatest mind-reader.
This is something we've had on our phones at Ellusionist for over a year, winning us countless free drinks at any bar we step foot in.
The funny moments, tension, powerful pauses and fairness are all provided for you. The only thing your audience needs to do is read it out loud.
You'll get 5 effects that use:
No Apps
No Stooges
No Dual Reality

... and can be performed with a borrowed, shuffled deck.
If you know Mark Elsdon's magic & mentalism you'll know that the methods are always simple to do, the effects are always hard-hitting and the presentations are always laced with humour and totally deceptive.
The best thing is that Transference is 100% heckler-proof and as a series of PDFs, it is guaranteed to work on both Android and iPhone.
Download Transference TODAY.
FULL TRICK OVERVIEW
PRIME - The OG. Prime is the trick that fooled Ellusionist founder Brad Christian on an NYC shoot last year with his own deck. This is the one you'll be out performing immediately after downloading it. You can thank us for all the free drinks later.
EXTRA - Going one step further than 'Prime', Extra allows the spectator to cut to the card that you officially cut to. This is THE one effect Mark uses to fool magicians if they've already learned his original method.
RAINBOW - Your spectator tells you to select a card at random to match their card. One is a 3, the other is a Queen. Massive fail... not quite. When the deck is turned over all the cards have different backs except the two you randomly chose together.  
ACAAN - If a magician publishes a trick and it isn't a way of finding any card at any number, was it even a trick at all? Mark Elsdon proves that to be true by turning Transference into an ACAAN that the spectator will actually have fun watching. Harsh… but true.
DOUBLE - As a doubling-up on the original 'Prime' presentation of Transference, not only does the spectator find your card, but you also find theirs. This uses a special gimmick that you definitely already own
---
A NOTE FROM OUR TEAM

Last January we released 21st Century Canasta by Mark Elsdon. On set, he shared the secret to Transference with us and it immediately became a trick our entire team had to have.
By working in the magic industry, it's always nice to have a few things to perform that nobody has ever seen before.  This is my favourite one.
Often when magicians perform, it's all about 'me me me'. Look how clever/powerful/amazing I am. It's not often the joy and euphoria is given to your audience, making them the star of the show.
What you'll find performing Transference, is this opportunity pulls a shy participant out of their shell, it puts a heckler under a spotlight that you can control and it gives a true lover of magic chance to live out one of their dreams.
Not to mention, we've used it to score free drinks at every social outing we've had across the globe for the last year. A line LITERALLY exists in the script to make that happen should you require a beverage of sorts.
With no instant stooging and no dual reality it's one of the only tricks in magic where the person doing the effect is just as fooled as their audience.
It even fooled Ellusionist founder Brad Christian, whose dealt in secrets for almost 2 decades.
If that's not a seal of approval, I don't know what is.
- Geraint Clarke @Ellusionist 
This product is rated 4.6 of 5.0 stars.
It has received 22 reviews.
Very good and simple routine
Great presentation that involves the viewer
The effect is soooooo goooood
I still not perform it yet but the effect is so good and easy to learn. Love it so much. With the discount price, it's a must-have trick!
Packs small, fills a hall.
If you like Limelight you'll love Transference. So simple in execution and so killer in effect. Another first class spectator as magician effect from Mark Elsdon, which gets a huge reaction, a few good laughs and a very possible free drink. If you're fancy a change from the standard Transference then they're four variations offered here as well. Real value for money.
Great effect!
This really is a great effect to have in your arsenal. Participants seem to get a kick out of being the magician, and I get a kick out of the way the scripts are written like an old dime store magic book.
Fun, Easy, Mystifying—Pick Any Three!
This is a cool routine you'll always have with you (because we don't go anywhere without a phone and a deck of cards) that's both "WTF?!" and LOL! Get it and the next time someone says, "Show us something" you'll be set!
Elsdon always crushes
This is just like anything else Elsdon puts out, killer gold. This is so strong. At the price, you're a dolt if you don't get this now. Thanks Mark.
Transference: Excellent theme and presentational ideas from a pro
Don't let those who criticize the methods detract from the value of this download. Mark provides several methods and several scripts for different versions of a magician transferring his powers to the spectator for one "experiment."
This is an immediately usable and easy effect and fun to perform.
Mark's pro remarks on how to present this is also a big plus. The presentation suggestions are useful in other effects where the spectator is allowed to handle the deck, not just in Transference.
So Versatile!
Just had my first true performance with Transference. It was a SMASH! SO easy to perform. The spectator does 90% of the work. Just great. Get this! (HINT: With Cohorts as cards, it's stupidly easy.)
Amazing
An extremely simple effect. The download has Mark explain a number of other effects that you can perform with the method. If you like Mark, cop it!
Zachary
Very easy to pick up and learn. I can?t stop smiling at how badly I got fooled by this simple method. I feel like this could be used in so many other ways as a great utility move, but I haven?t needed to use it in any way other than the given presentation. Clean, simple and can be done with no prep. Could be worked into any style of act.