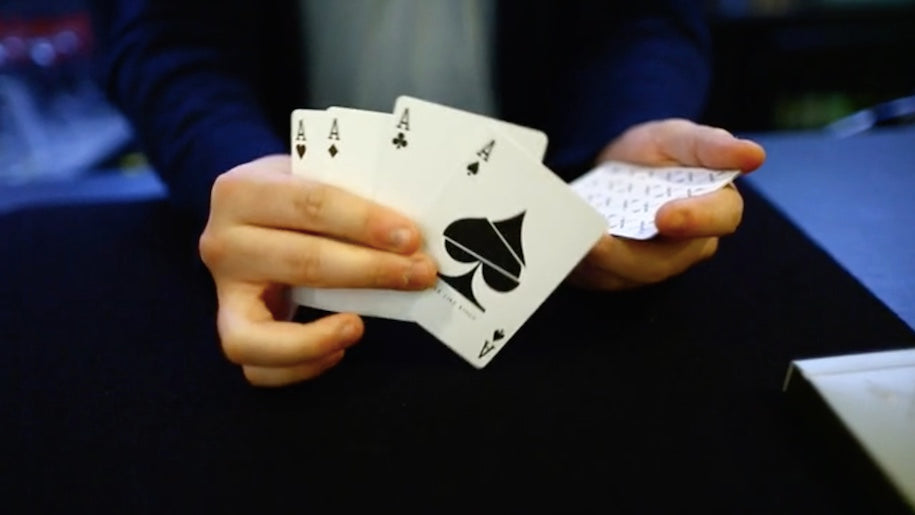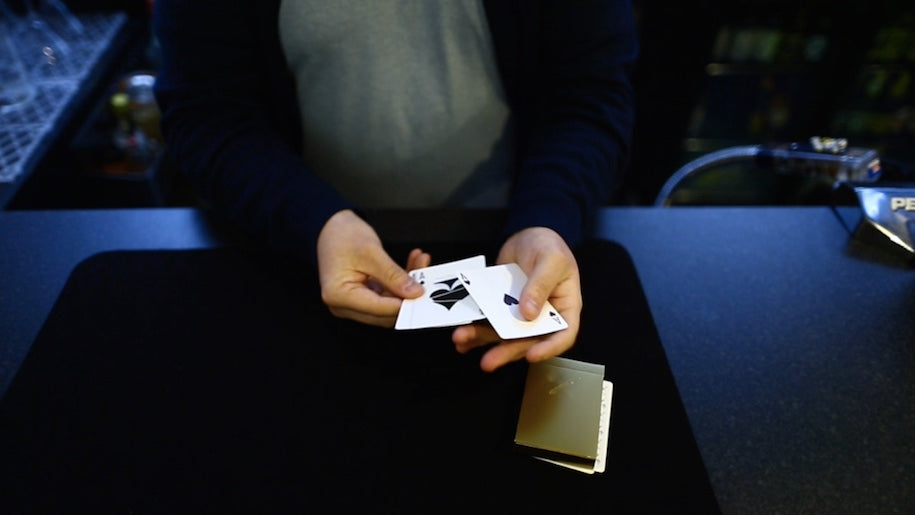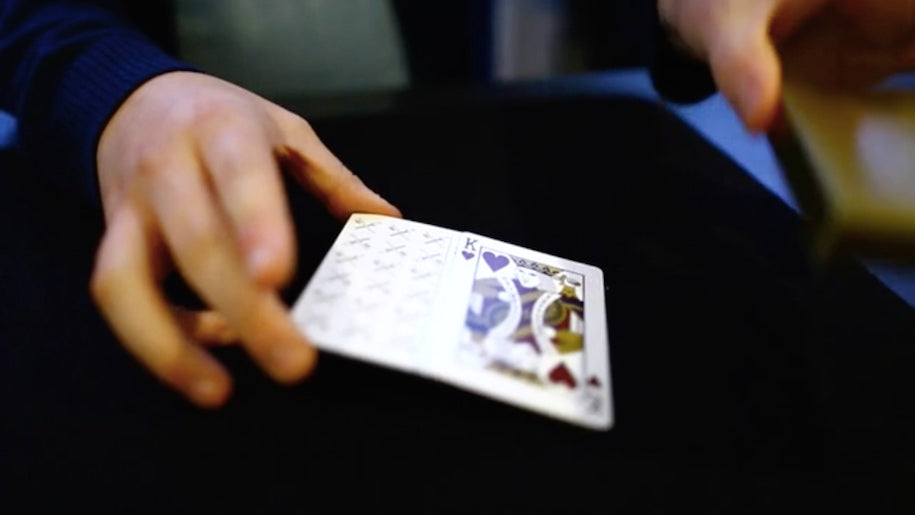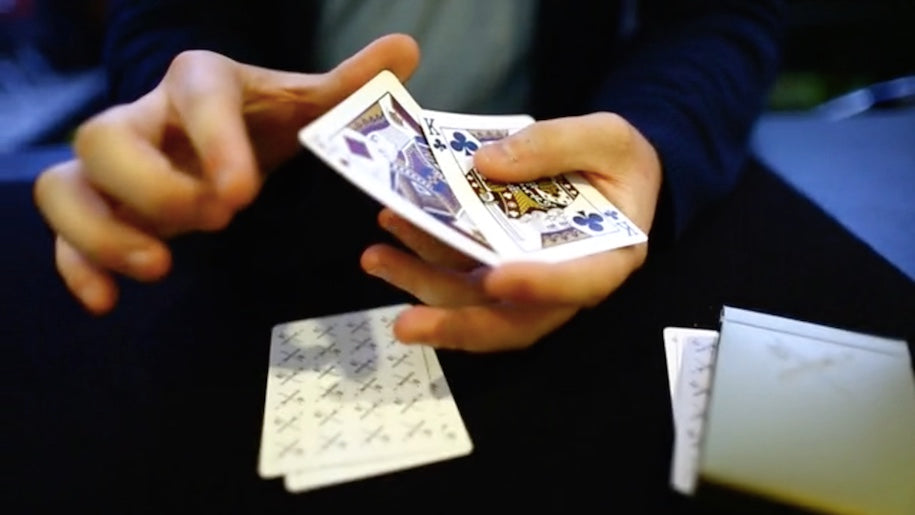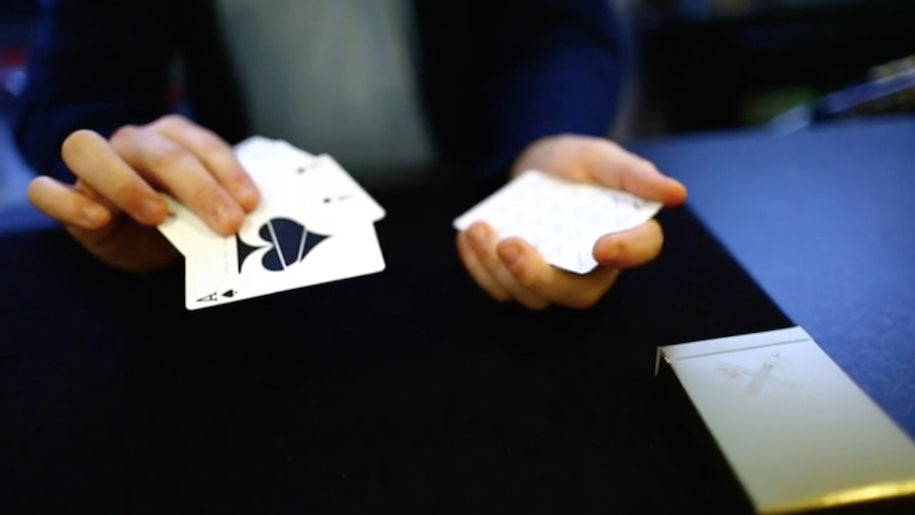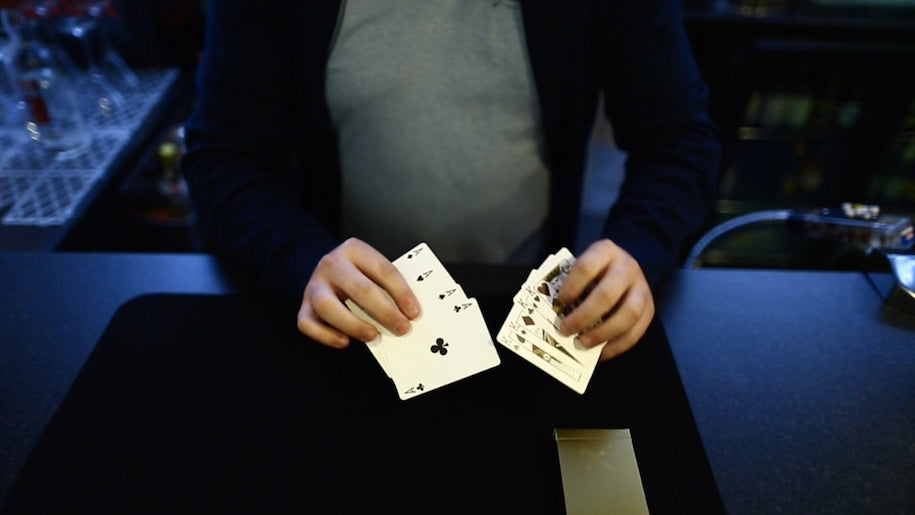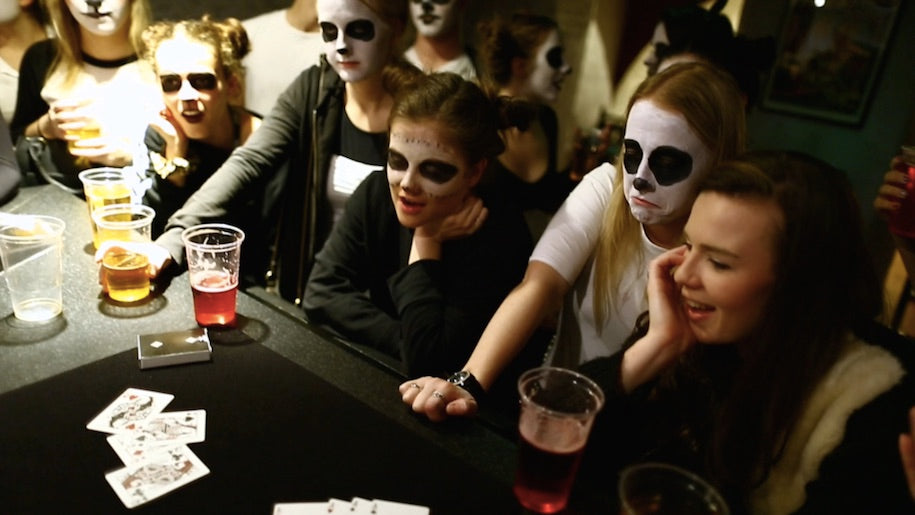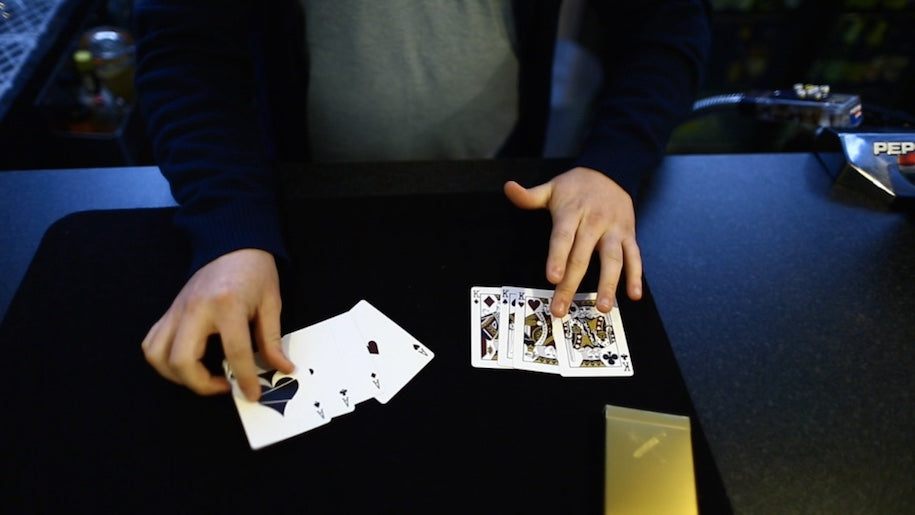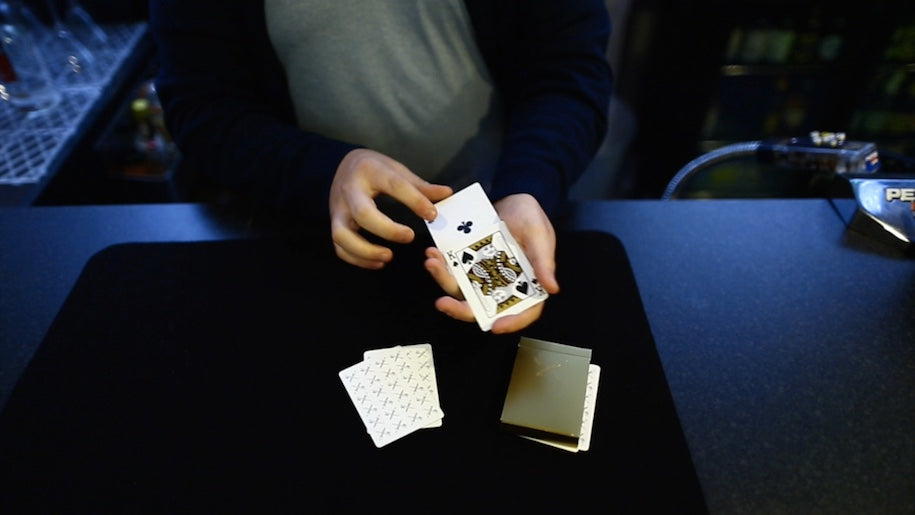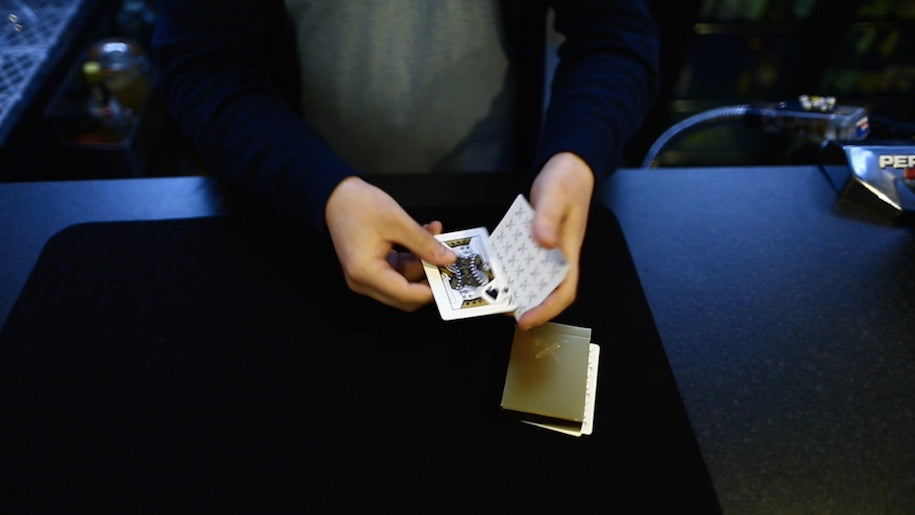 Unorthodox Reset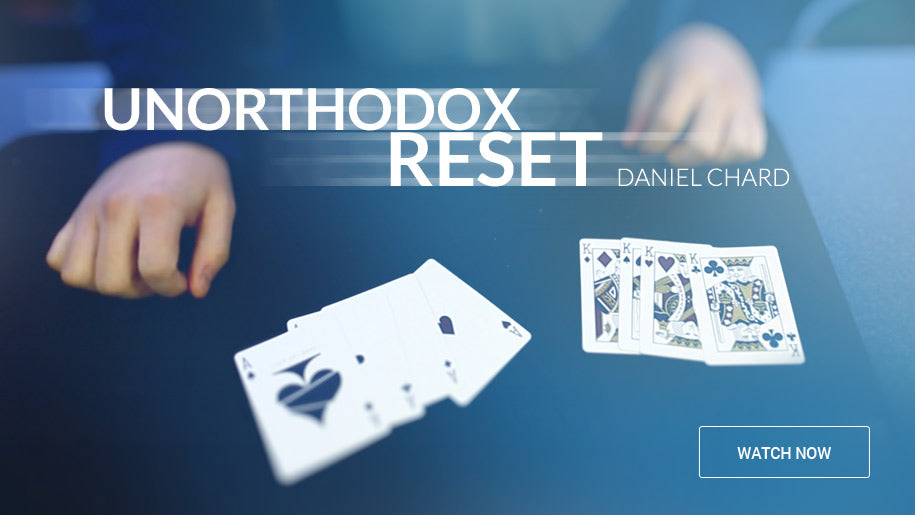 A card by card transposition based on Paul Harris's classic 'Reset', Daniel Chard's Unorthodox Reset transforms four Kings into Four Aces - and back - under seemingly impossible conditions.
Four Kings are shown and placed off to the side under a card box,
and the four aces are displayed in the hand.With a twist of the wrist, the first Ace transforms into a King, and dropped onto the table.
Another twist and the second Ace disappears,
leaving another King in its place. The third ace is shown and rubbed against the final card - changing both to the remaining kings.
The Kings under the card box are flipped over
- to show they have truly changed places with the aces in the hand. With a tap, all four Aces transpose again - completely resetting the trick.
Filled with deceptive sleights, stunning displays and slick, polished moves
that are becoming synonymous with the name Daniel Chard, Unorthodox Reset is as much a routine as it is a session on single card color changes.
This product has no reviews yet.