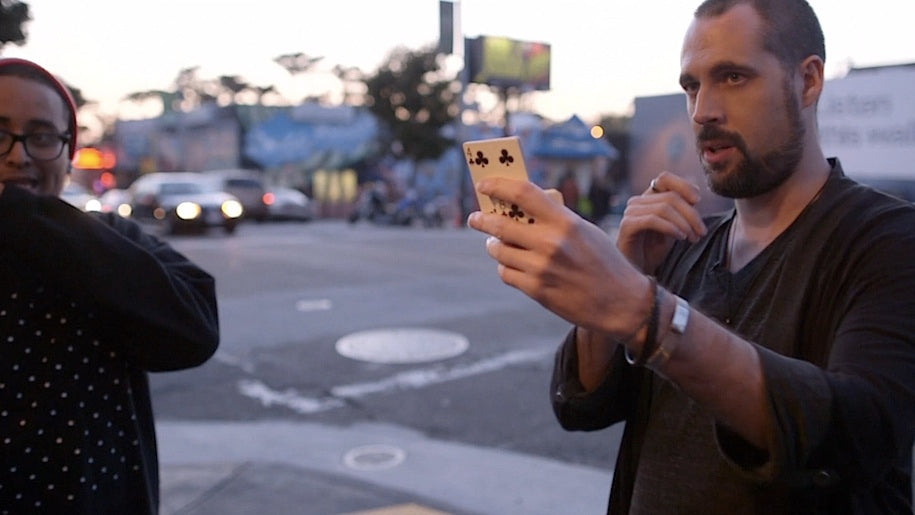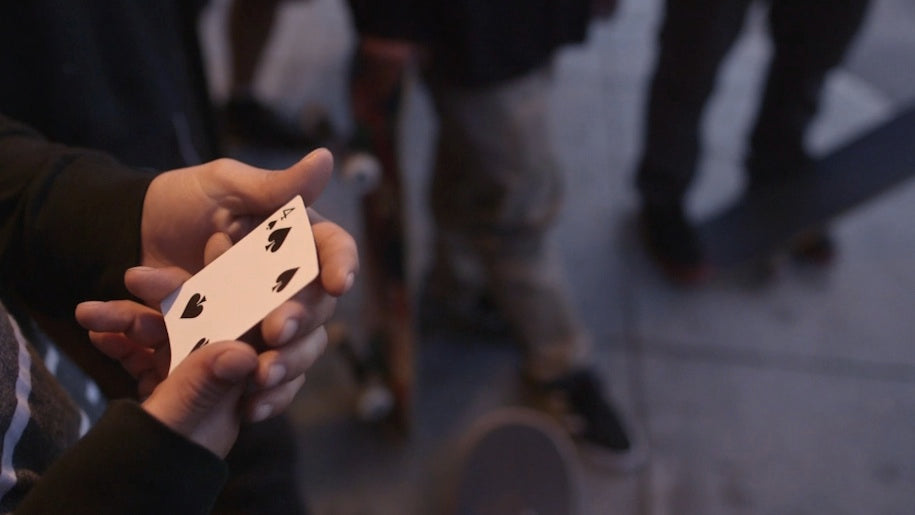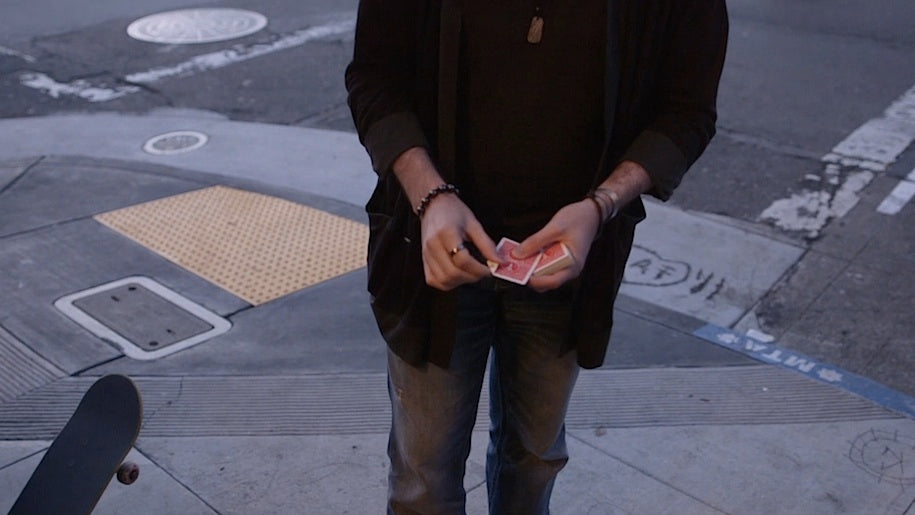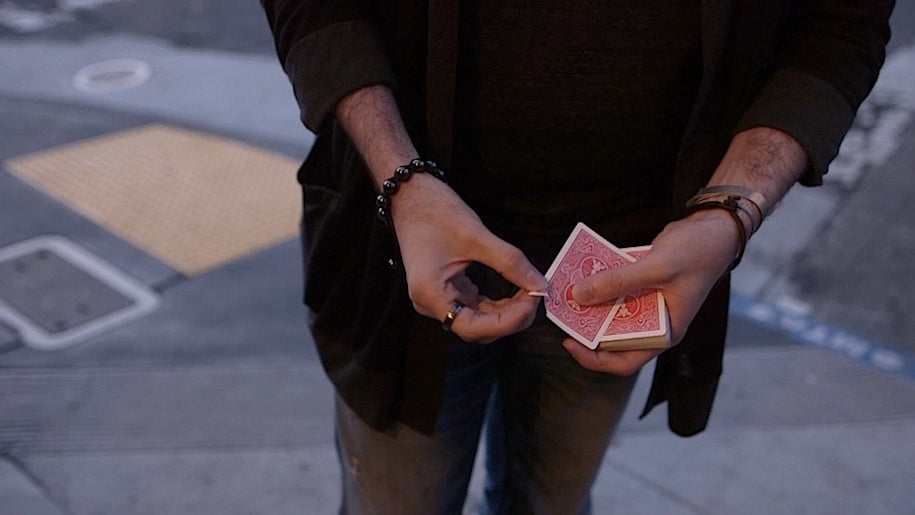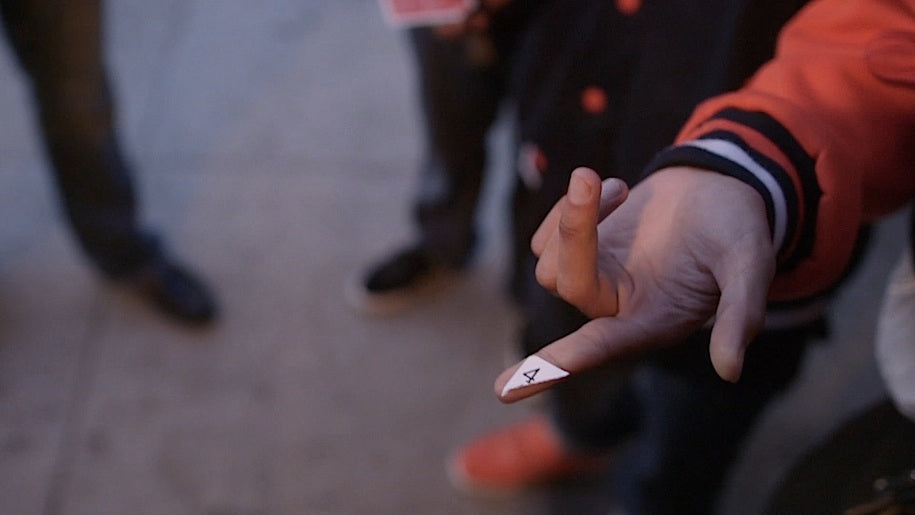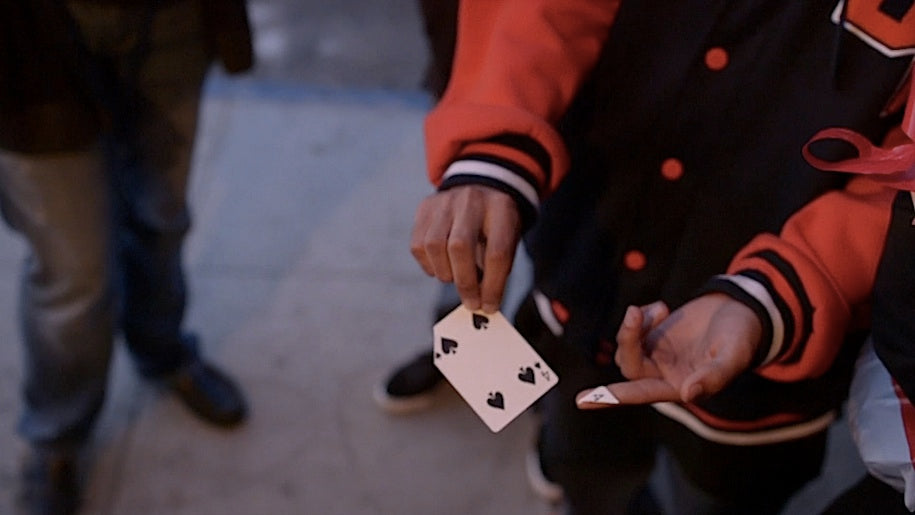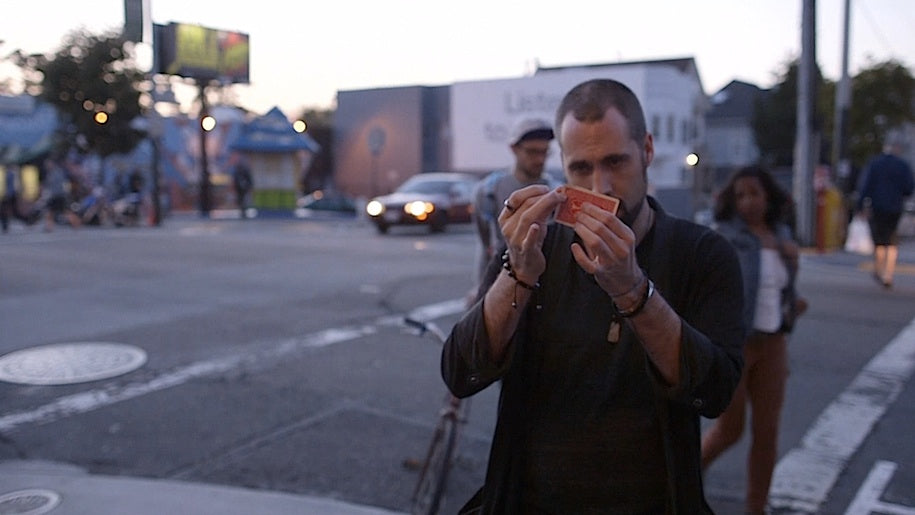 Vibration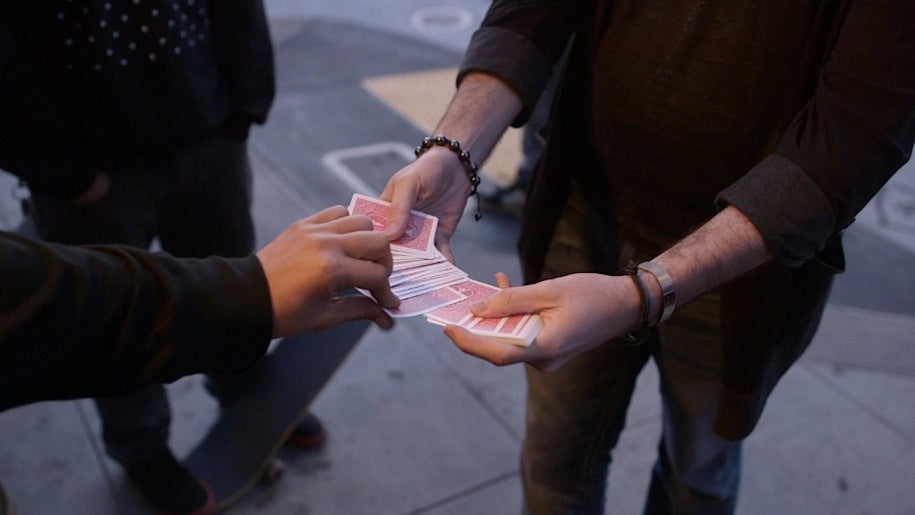 Justin Miller's blend of restoration slash card change.

A card is peeked at by a spectator and then lost. You challenge them to find that same card by choosing it from a face-down spread. Unfortunately they are unable to - instead finding a card of the same value. Taking the card from the spectator you begin to tear the card - letting the spectator separate the final piece.

Now it's time for a reputation-making restoration of that same corner.

With a touch of the fingers, the pieces visually restore. Before they've had time to react the restored card is turned around to show its face - it has CHANGED into their original card.

Torn. Restored. Changed. VIBRATION.


This product is rated 4.9 of 5.0 stars.
It has received 18 reviews.
So Good
I love this because 2 things are happening in this effect the corner is being restored and the card changes. This is a lot better than your traditional pick a card trick and like Justin said in the download it's one of those card tricks that doesn't feel like a card trick and that's what I love. I recommend buying this it is so good.
AMAZING!!!
This trick defines perfect... Its just so good and shows how genius Justin Miller is, this man never let's you down... Super easy to perform, super clear instructional video and super visual trick... I performed this within a few days of receiving it and got amazing reactions... My new favourite trick! So easy to do, yet so powerful! 10/10
Summary
Very clean method and handling of the card. JM is certainly one of the best magicians and is always coming up with great stuff. You should definitely buy it!
Summary
Everyone says it is hard for lefties, but being one, IT IS NOT! Maybe if five extra minutes of practice is 'hard' but honestly don't worry. Also, product is awesome
Summary
This is one magic trick to get I recommend it
it's brilliant easy to learn and gets AMAZING reactions
This is a great piece by JM beautifully put I recommend getting it
Summary
This is finally a torn and restored card trick that is`very visual with very little effort or slight of hand. no gimmicks, just pure magic and gets great reactions. definitely a must for beginners, but advanced magicians can do so much with this. just add to cart, you wont regret it.
Summary
I use this trick all the time. It is simple and very visual. i recommend this for all aspiring magicians, it is a good trick for your arsenal.
Summary
Great trick and great job by jm. Interesting ideas and presentation of it.
Summary
This is finally what I have been looking for in a corner restoration effect. No gimmicks. No extra cards. No duplicates. Just good old card technique and very little sleight of hand. This is easily within the reach of anyone from beginner (you will need to practice...sorry) to advanced card people. Justin Miller has a real winner in my book. This looks magic (very important), and is easy to perform allowing you to concentrate on your performance and not on the sleights. The angles are very good also. This hits all the marks for me. If you like T&R effects or have been looking for a good Torn Corner Restoration effect I think you will like this one.
Summary
Well done JM, this effect receives exceedingly good reactions and is extremely simple to perform, if acting is executed well it receives the best reaction, thanks Justin :D