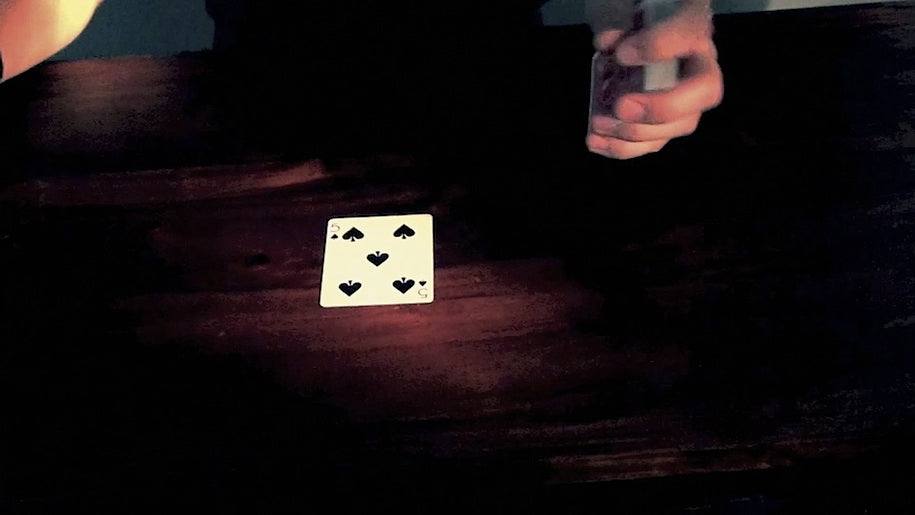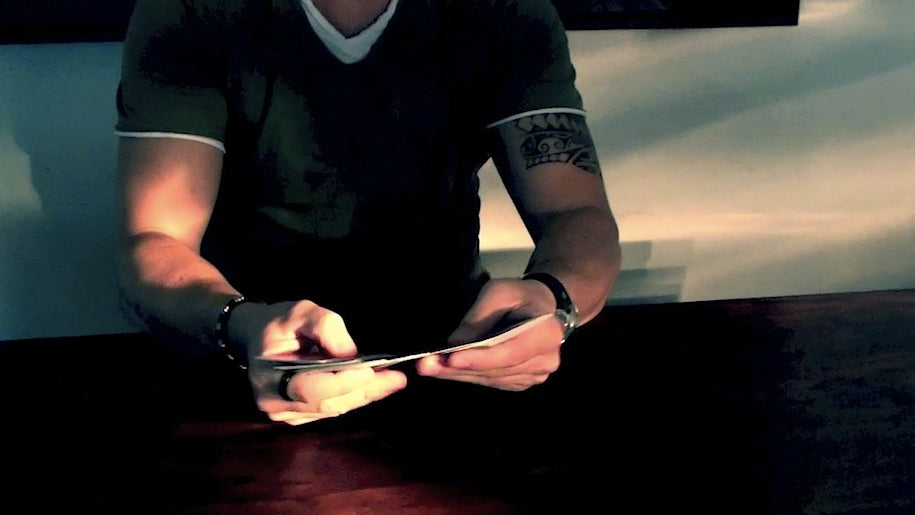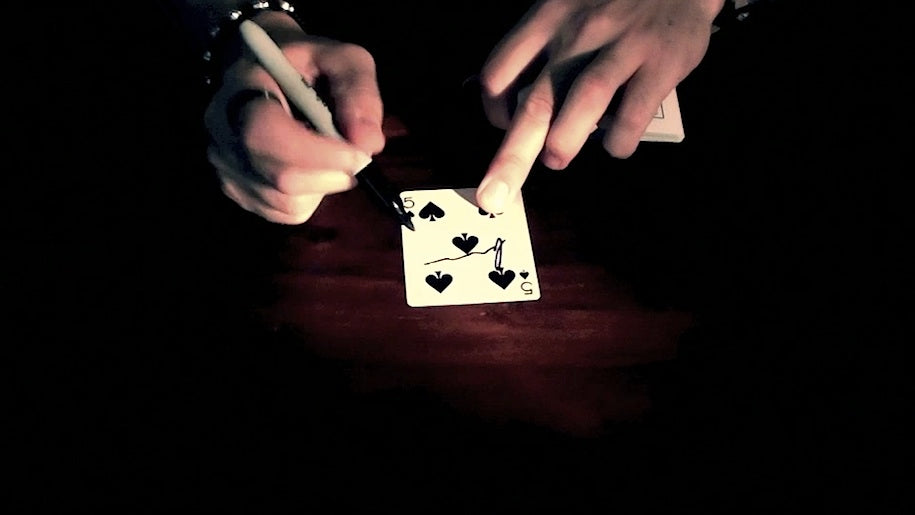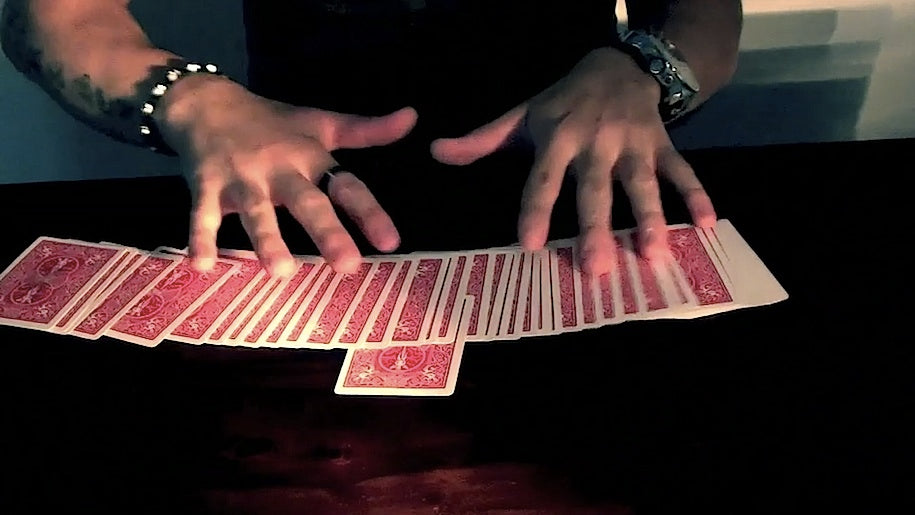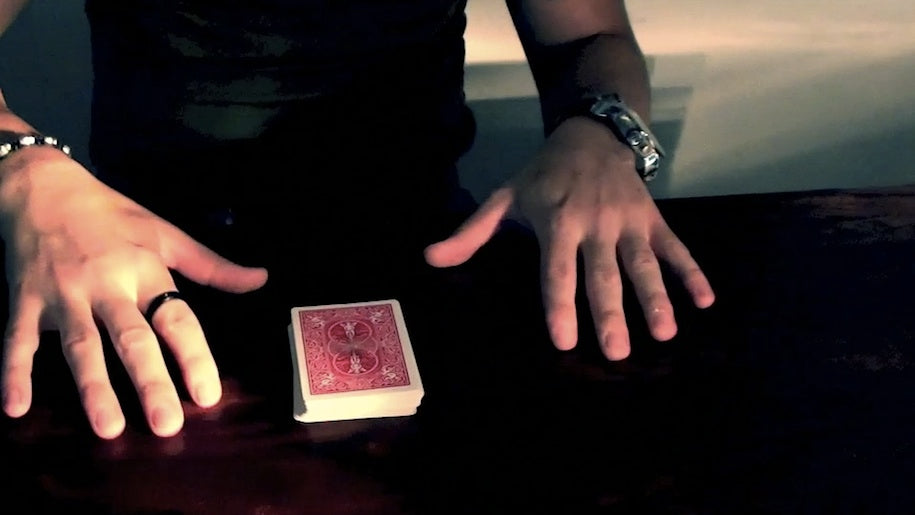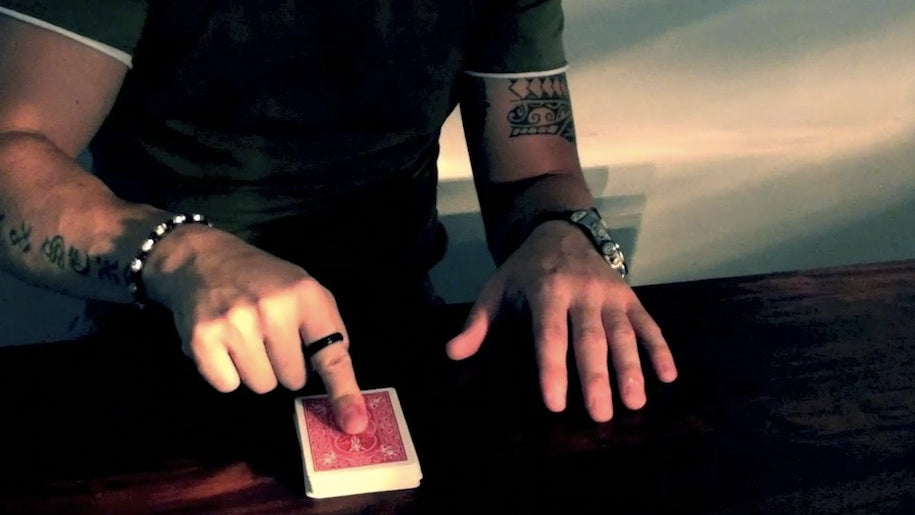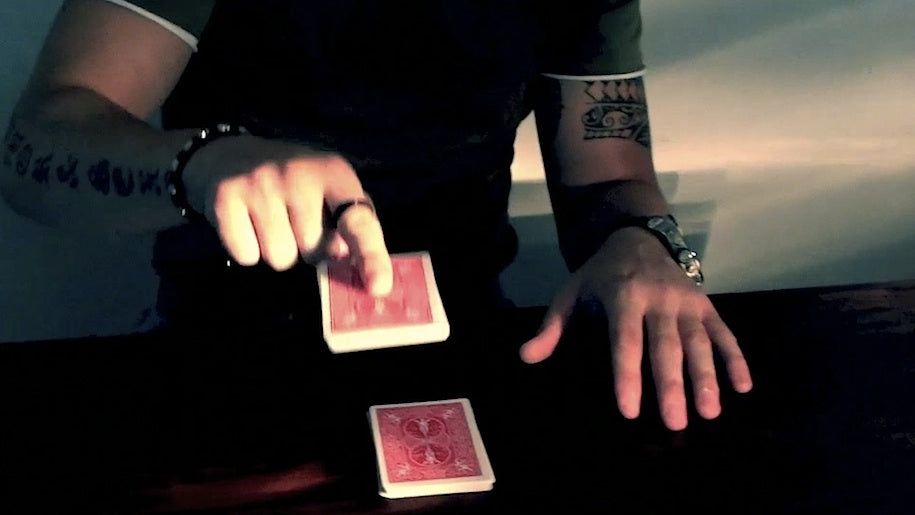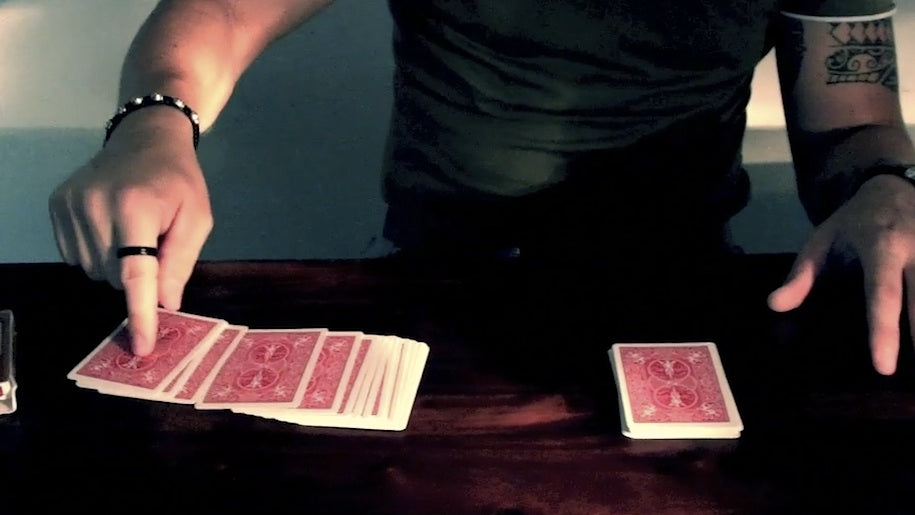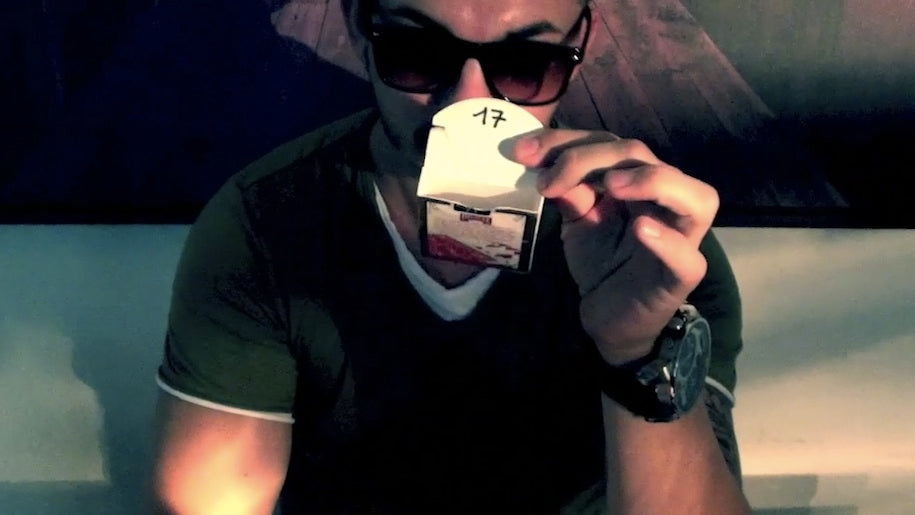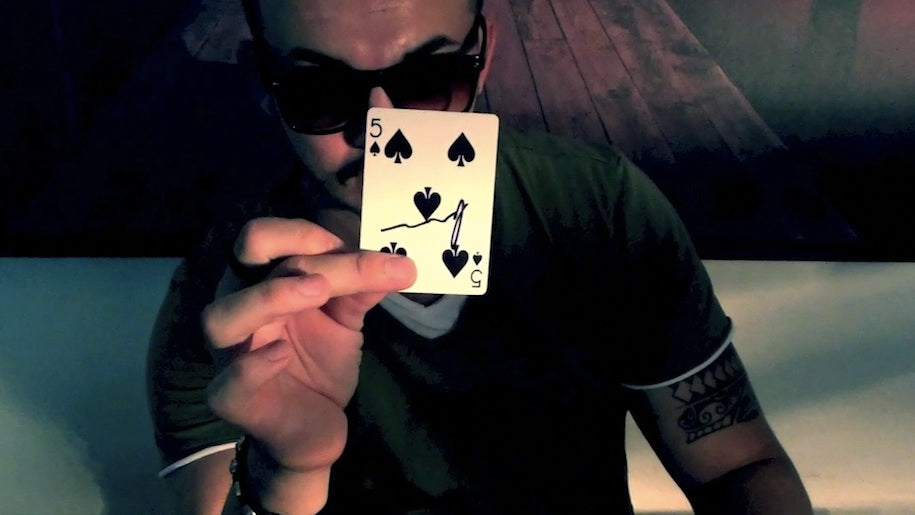 Attraction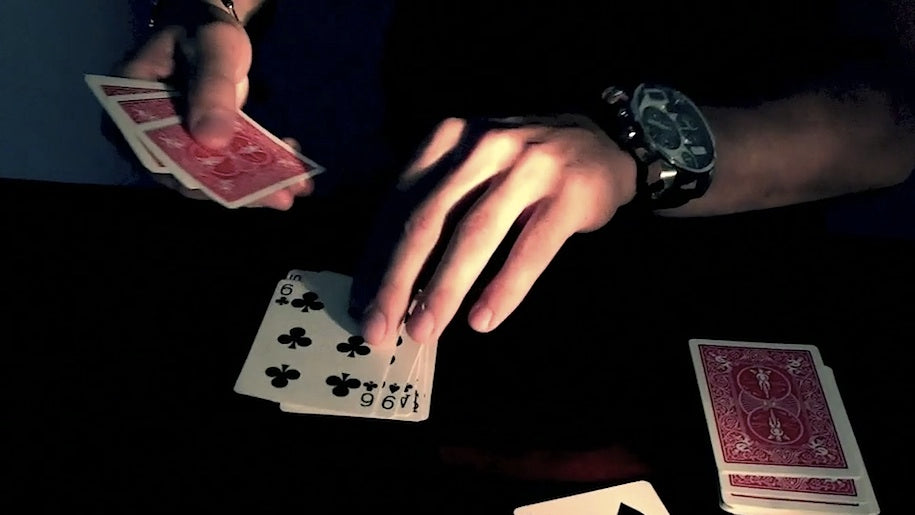 In Attraction, Mikelfield has created a concept that allows a predetermined number of cards to be lifted in a single packet - at the touch of a finger. Gravity seems to reverse for the cards under Laurent's control, stopped from falling by a single touch.

A card is selected from the pack and signed by the spectator before being returned to the deck. The deck is squared on the table and using just one finger, the magician touches the back of the pack. Instantly a number of cards cling to the fingertip in one packet - it's this moment that has people reacting even before the performance has finished.

The packet is returned to the table and spread - with the final card left on the deck turned over to show it is the spectator's signed card. The magician then reveals his prediction of cards in the stack - counting them individually, to show he knew where the selection would be at all times...

This download teaches the concept and mechanics behind the effect, and despite no verbal instruction, each step along the way is clearly and deliberately communicated, making it impossible to go wrong. Laurent teaches his handling of the effect seen in the trailer - but this practical and simple idea could be applied to any number of effects.

This product is rated 3.9 of 5.0 stars.
It has received 15 reviews.
Summary
I love this effect. Even after purchasing this, it still has a magic feel to it, and I have received some awesome reactions to this! For the cost it is will worth it. Easy to learn, and easy to perform. If you are sitting on the fence about getting this and you like how it looks in the trailer, do yourself a favor and get it.
Other reviews say they hate how you cant end clean. I personally don't think it matters because you show each card individually that were picked up with the touch, which in my opinion and experience so far cleans it up in the mind of the spectator that they don't or feel the need to inspect the deck.
Summary
This trick is fantastic! It's better than fantastic! The only word I can think of is FILTHY. People are going to be blown away by this trick and the method is amazing and almost 100% clean.
Summary
Amazing trick!
So easy to do,no slight of hand.
Angle proof,beginner level.
and very powerful.
Summary
Wooo!!!! Attraction is my new favorit effect!!! thanks Laurent Mikelfield :)
Summary
Nice effect! video has no vocal instructions, but is easy to follow! may require some additional items to be purchased from your local shop.
Pros:
looks amazing, kicker ending! easy to perform.
Cons:
gimmicked deck, not fully inspect-able.
i would recommend this effect as its cheap and gets great reactions!
Summary
I don't mind a little prep work or even in this case buying a few things to make the trick work...and work it does! I especially like the surprise ending ! Good trick!
Randy
Summary
This is one of my favorite effects to perform. It's really easy to master. I kind of wish there was some vocal instruction in the video, but for this trick, it wasn't really necessary. Overall, a great trick.
Summary
The trick is very well thought of but I didn't have everything to make the trick that's why it doesn't have 5 stars for me
Summary
Great effect...but you will need extra stuff that you might not have readily available. And the deck is not clean so either you will have to add the gimmicks after having performed a few effects and no one will ask to see the cards or you'll have to ditch the gimmicks after the effect since you don't end clean. Overall worth the time to make and great visual magic.
Summary
Excellent trick, and Nice video, everything is explained even without words. Very powerful effect!