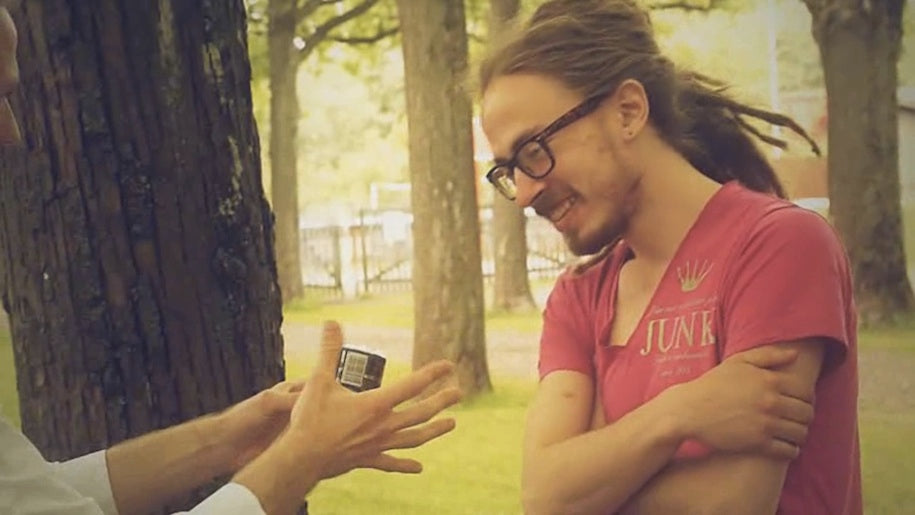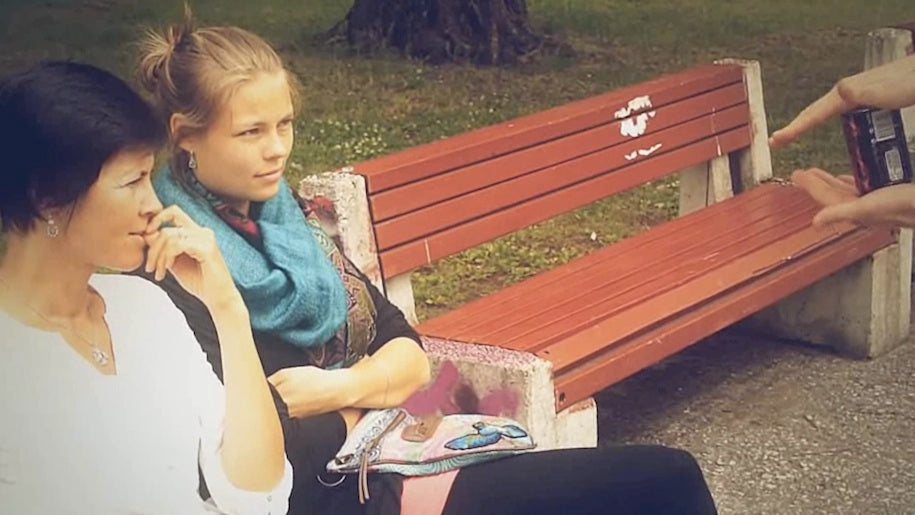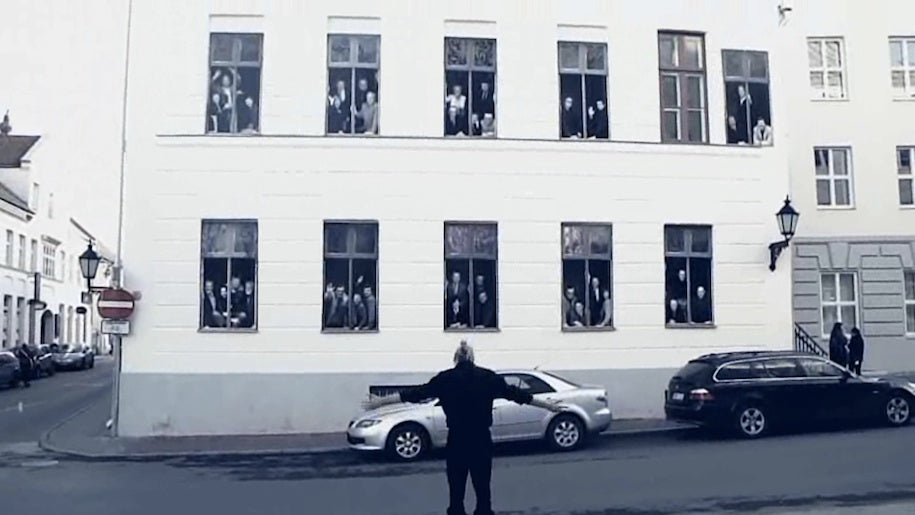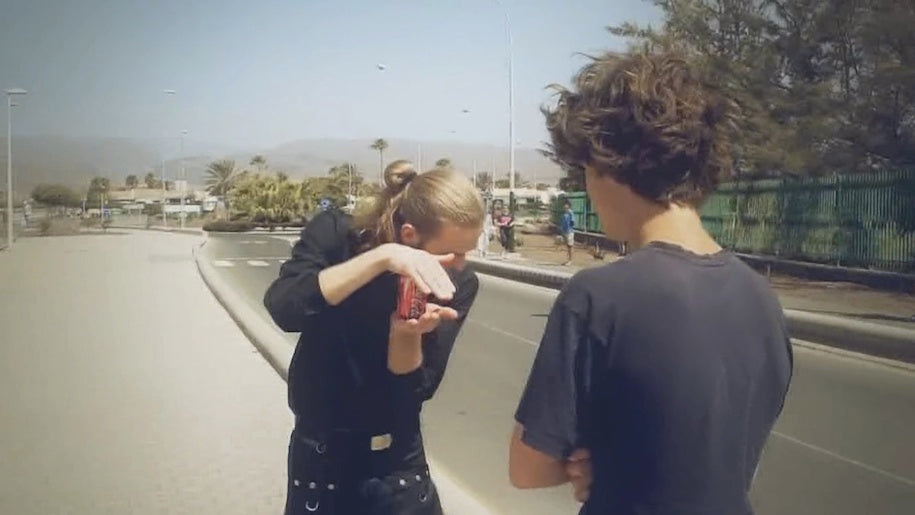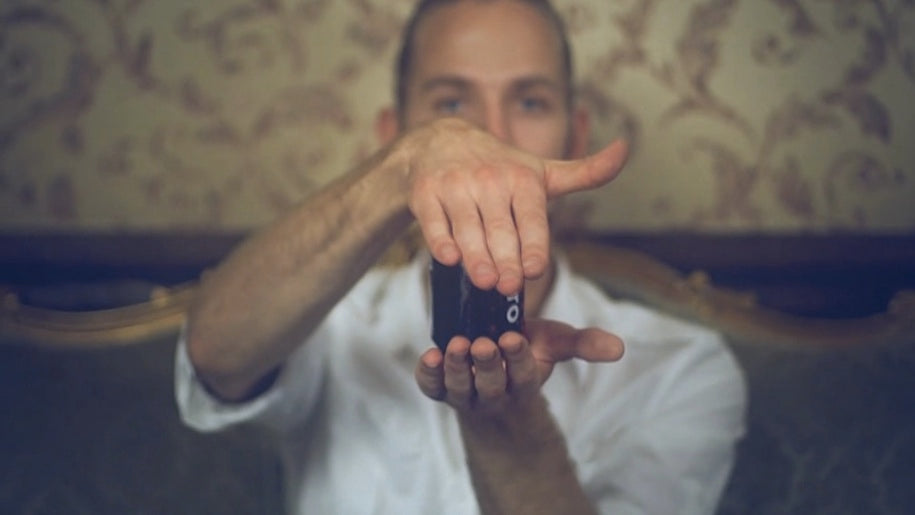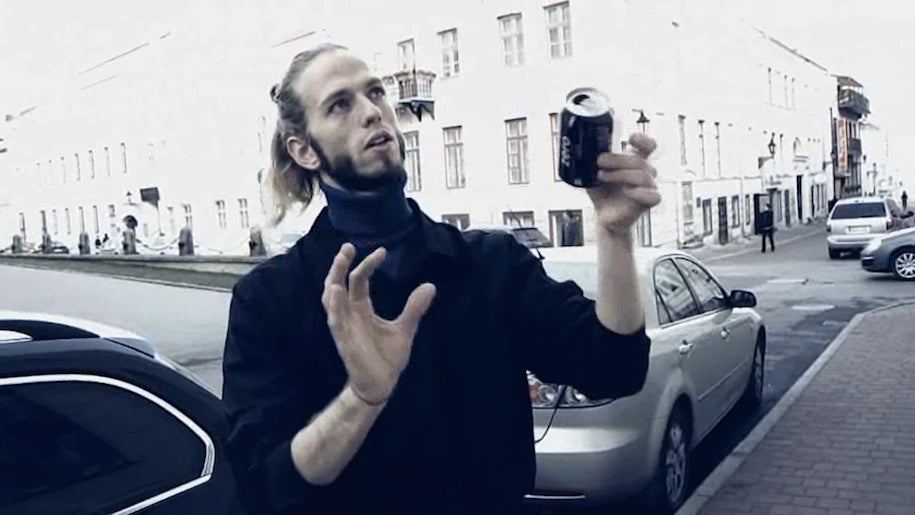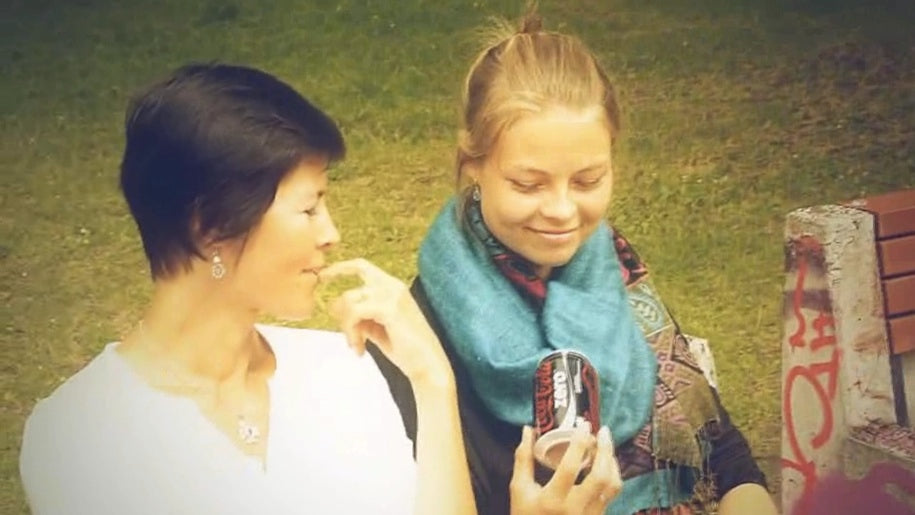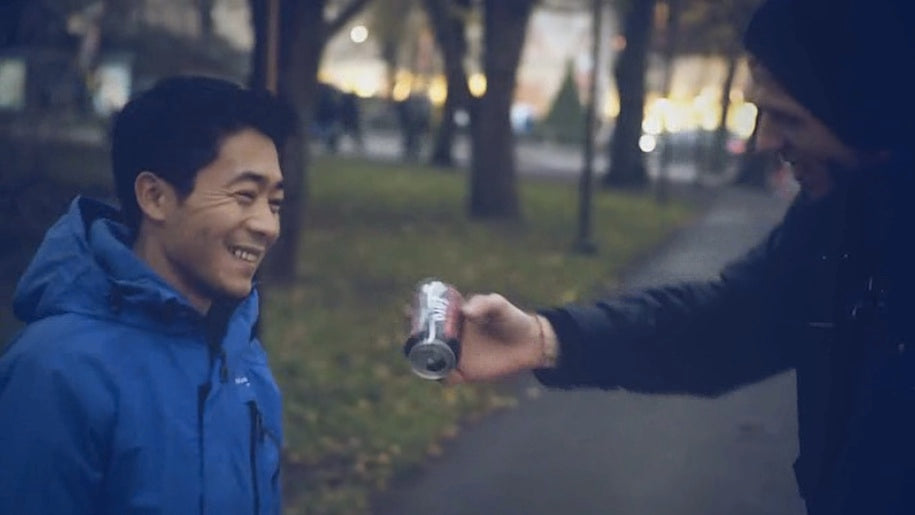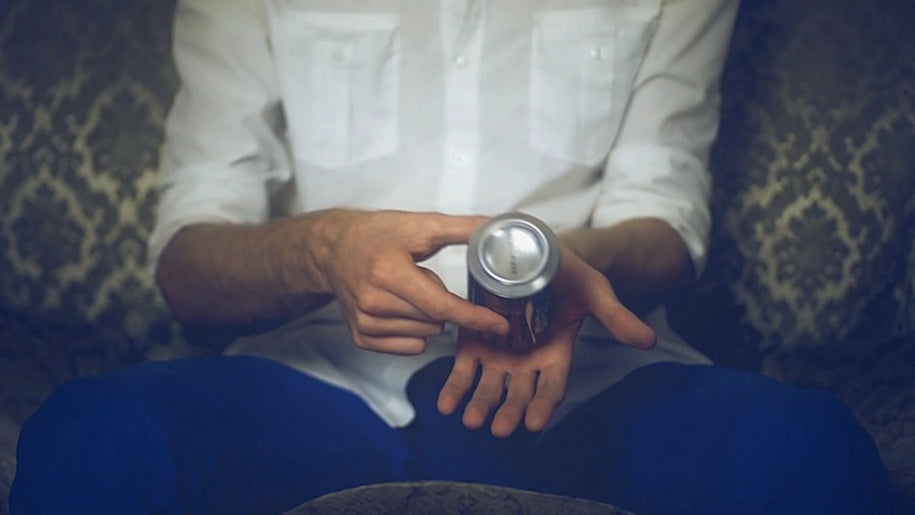 Breakthrough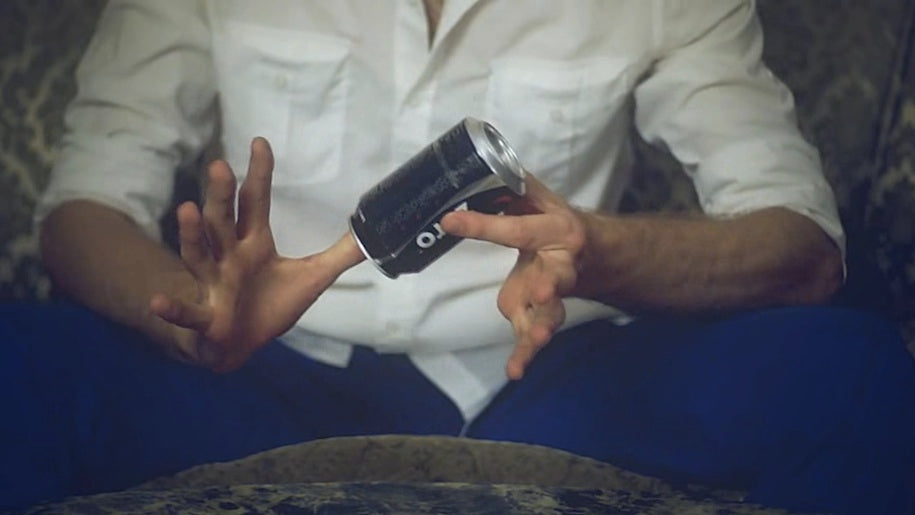 "Breakthrough is like real magic for the eyes! I'm gonna be doing this for everyone, it's the sort of magic I love to perform!"


~ Dynamo




Breakthrough is a true masterpiece
that fools even the most experienced professionals. It is the most direct, flexible and practical coin-into-can effect for any situation. You visually slam a coin through the bottom of an empty can and immediately hand it out.
That's it.
It's that simple. It can't look any more real than this.
---
"Congratulations, it's a beautiful piece!"
~ Wayne Houchin
---
Key Points Video
Skip to 1:35 for three performances from multiple angles.


Details
Perform

impromptu

with borrowed items.
Spectator can

sign

the coin.
Use

any

soda can and

any

currency.
No Gimmicks.
No preparation before the performance.
Immediately show the coin inside the can.
Hand everything out for inspection.
---

"I've seen probably more magic than anyone in the world in my career. Breakthrough is one of those very rare items that reminds me why I love magic. It fooled me and then when I learned the method, it made me smile"
~ Tim Trono

This product is rated 4.8 of 5.0 stars.
It has received 20 reviews.
Fun trick, very well explained
The method is devious the tutorial excessive. You can tell that a lot of thinking went into this trick.
Good Trick
It is very well taught with great instructions, amazing good explanation and very helpful tips. Overall very solid download!
CHERYL
This is awesome. He even went to taught three ways to clean up and it is perfect and easy to do.
He is an awesome teacher, also this can be done with rings too
Jonathan
A well taught and fluid method. the routine keeps clean and fair, and it's nice that there's a few different ways to "clean up" depending on the performance situation. sure to be a favorite of mine to perform.
Josh
First let me say you need to just stop reading my review and purchase this along with Johannes' "Breaking Point" which you DEFINITELY NEED TO CHECK OUT AS WELL!!! Secondly, as for the reviews complaining about the length of this DVD vs the actual time to explain the "secret", ANYONE WHO PURCHASED THIS DVD AND DID NOT WATCH IT COMPLETELY OR PASSED ON THE BONUS MATERIAL NEEDS TO GO BACK RIGHT NOW AND FINISH WATCHING EVERYTHING!!
Johannes has become one of my favorite up and coming creators. He is one of the best teachers for an effect I've come across. His passion for the art and making sure you, as a performer, have the best understanding of the effect with as much knowledge as himself is unheard of!! Most of the instructional material people offer is short, dry and almost feels forced for some...or the creator seems almost annoyed and you can just tell hes just trying to make his next buck. NOT JOHANNES!! Hes genuine. Hes sincere. He will email you back. He will give you pointers. He actually cares about you pulling off his effects and making them look good.
I was honestly very skeptical about this at first (similar to Breaking Point), but only because of a few of my "recent" magic purchases. These 2 effects are groundbreaking!! and I really hope it will make other creators step their game up with their products. Sure he could've spent 1 day filming 15mins worth of material and spit it out for $20...but he didnt!! He spent a lot of time to give you the best product possible leaving you trying to remember everything he covered because you're literally left with no questions!!! And if for some crazy reason you have a question he doesnt cover (which I have no idea how that could be) hes a genuine guy that will email you back with guidance.
I know this is a longer review than most, but I honestly think this product deserves it. I also dont believe there is a coin into can routine that is more convincing or clean!!
To finish, as for those of you claiming he "stole" Sinful...sorry, but NO HE DIDNT!! NOT THE SAME EFFECT AT ALL!! I will say (and Johannes also states on his explanation) that this will follow up Sinful very nicely. So dont put off grabbing this just because you already have Sinful.
This is 100% a must buy and is guaranteed to be one of your go to organic, impromptu effects that you will master fairly quickly. Certain versions you can literally perform after just a few mins with a friend or in front of a mirror.
Key Points
100% Impromptu
Borrowed Items
No Gimmicks
Easy to Do
Advanced handling for a signed coin
End totally clean with multiple handlings to get you there!!
YOU HEAR THE COIN PENETRATE THE CAN
(Come on...that's bad*ss)
Simply put...best way to penetrate a can with a coin without just cutting a slit in the can.
Get the dvd, go find someone with a coin and a can...THEN BLOW THEIR MIND!!!!
JOHANNES...BRAVO ON ANOTHER GREAT PRODUCT AND HOPE TO SEE MORE COMING FROM YOU IN THE FUTURE!
Summary
I've just finished watching the download, and I can see why some people do not want to watch the beginning. However, I enjoyed it and the trick is amazing to me, and worth every penny in my eyes.
Summary
When I've just bought a new trick, I want to get into performing the trick a.s.a.p. and in that state of mind, the intro is a bit long. In my oppinion he could have gotten to the trick itself a little quicker and do some sort of 'behind the scenes'-thingy at the end. I have to agree with some other reviews, I'm not really sure why this trick costs 20 dollars more then other tricks I bought from this site, but non the less, it is a great trick and the reactions I'm getting are awesome. My first thought was that this trick would cost me a lot of time to practice, I was a little concerned about angles, but once I was in front of the mirror, checking out how the angles would work out, I actually was able to catch on pretty quick. It took me about 5 minutes to master the main angle and another 10 minutes to develope some confidence in the performance, and that as still being a student magician. Fun video to watch, explanation is done very well and goes into a lot of details and the trick itself is a lot of fun to do, for myself as well as the spectators.
Summary
Amazing. Literally only requires practice. I hope you get this because it truly looks like a miracle. Don't be disappointed just by the explanation. Watch the rest and you'll love it!!
Summary
This is the first magic trick I've bought (I've bought more tricks since then), and I'm so happy with it! The secret is something I couldn't guess! Very clever! And this magician does a great job explaining the method. Compared to many of those coin-in-a-bottle routines, I think this one is the best. And worth the cost of buying to learn.