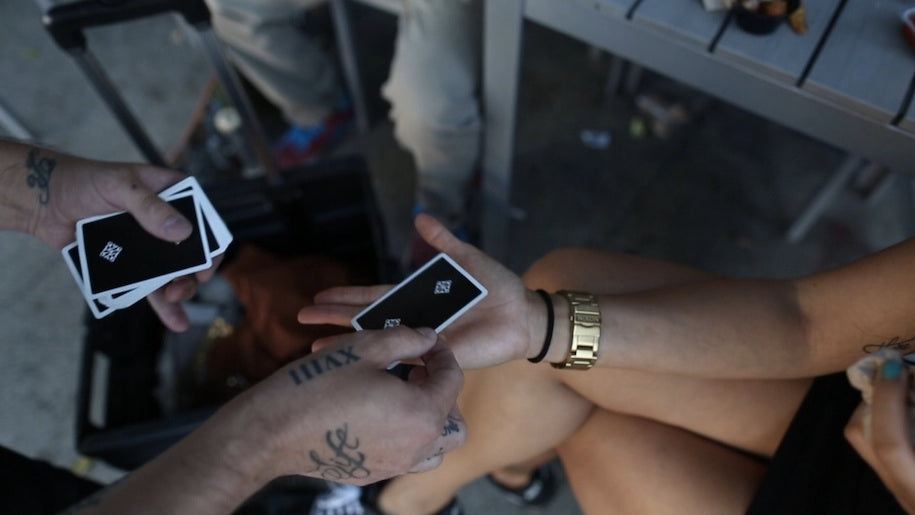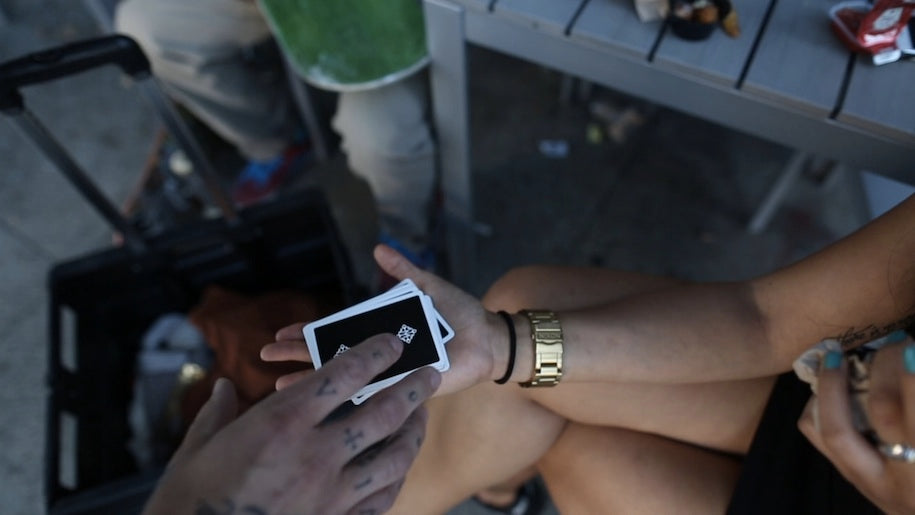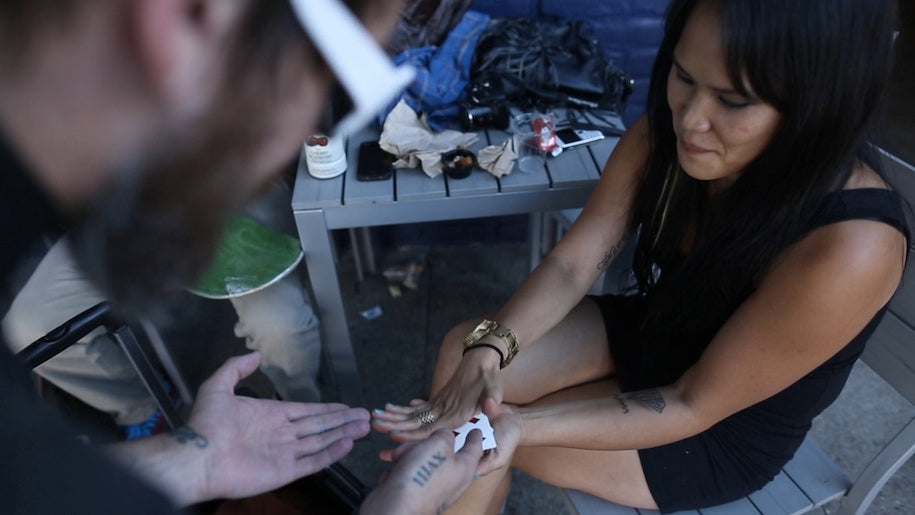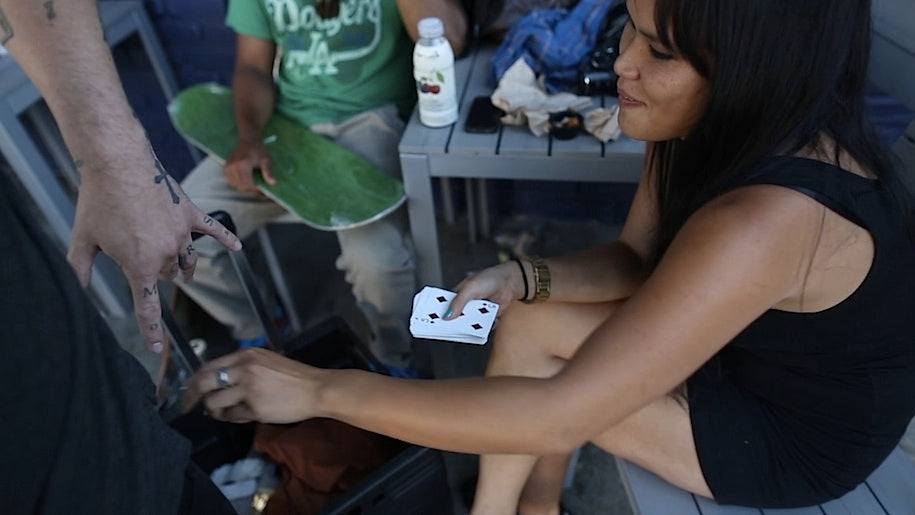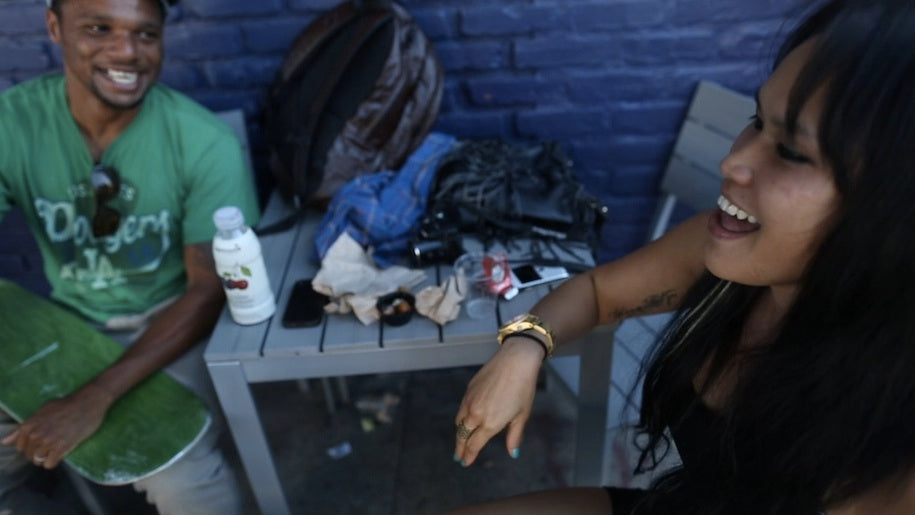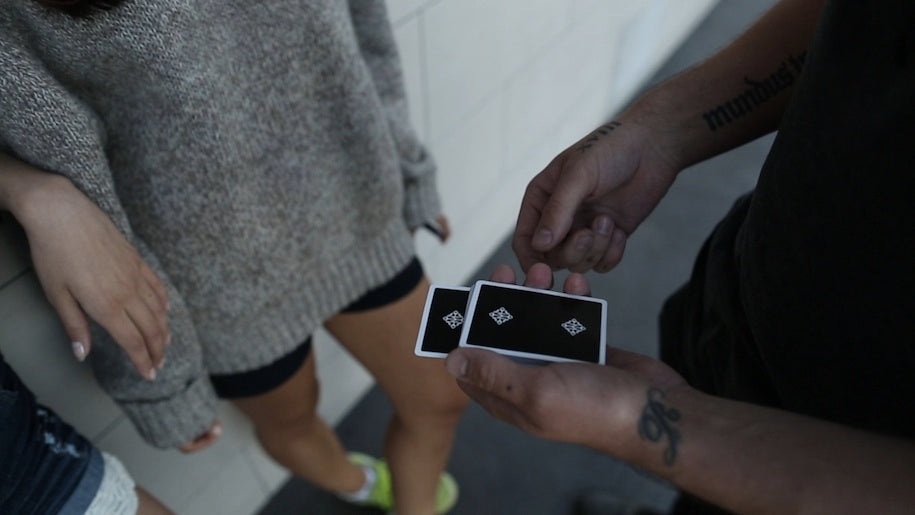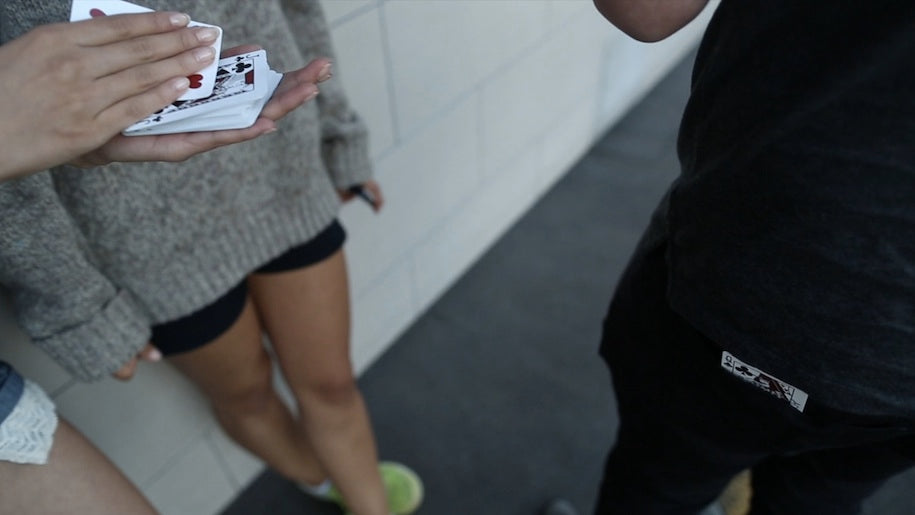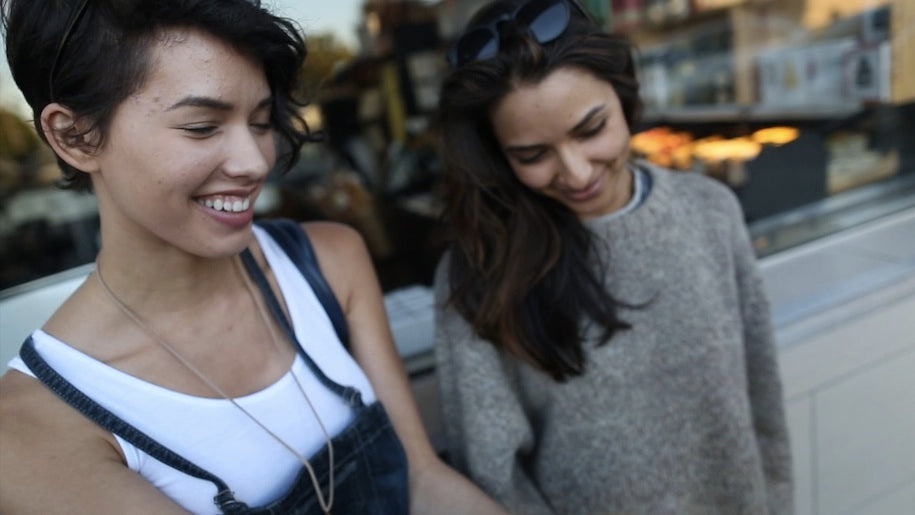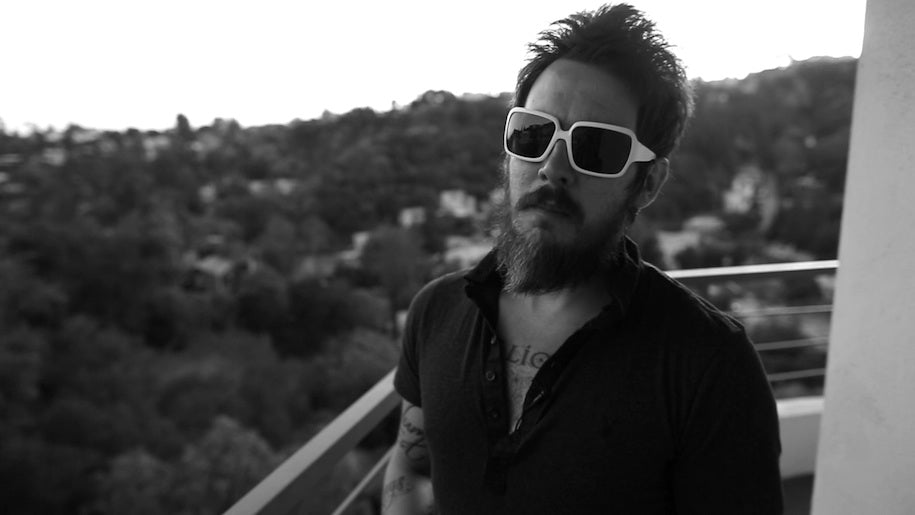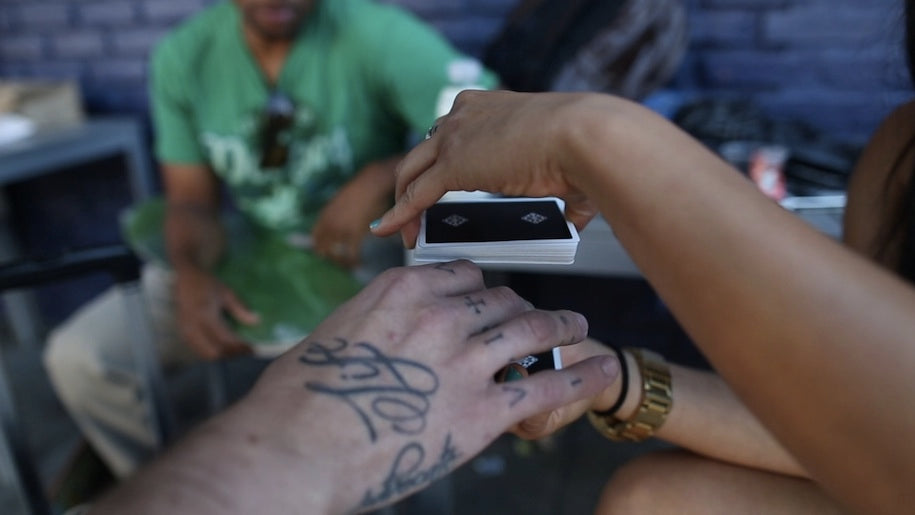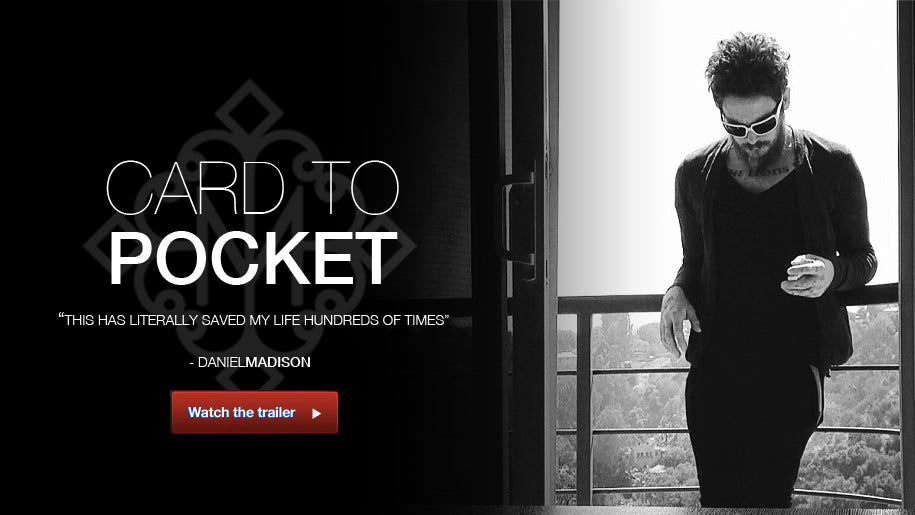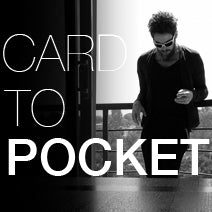 Card to Pocket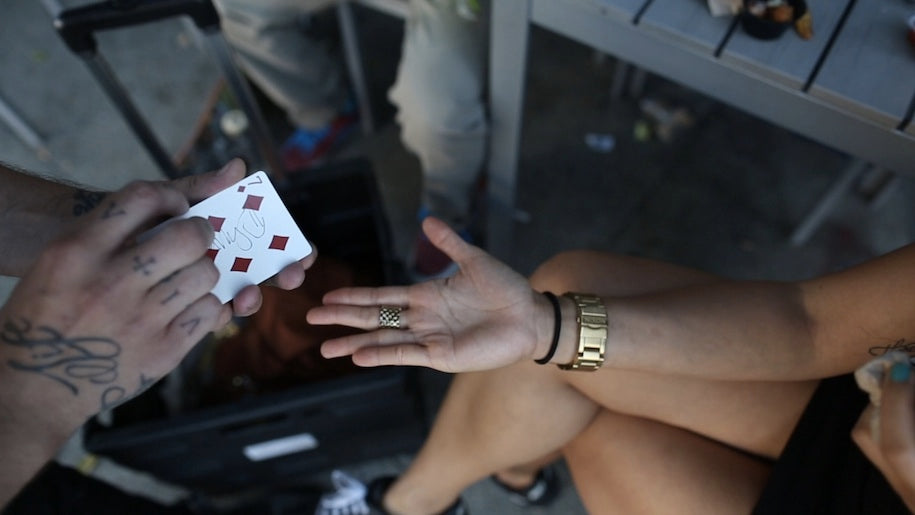 The team was in Hollywood
recently shooting a project and whether it was at our house or out on the street I watched DM perform this many times.
It truly is the first thing he pulls out when someone wants to see an effect.
The routine flows beautifully
from one phase to the next and big, BIG reactions. I'm glad you have the opportunity to learn this from such a master. Remember that you may know a few moves that you see in the trailer but the key to such dynamic reactions is the psychology BEHIND the moves. This is what Daniel teaches so well and what you'll be getting when you purchase Card to Pocket.
Note from Brad
Daniel stands on the shoulders of giants to present the Madison Card to Pocket routine.
This is not only Daniel's 'goto' effect - it's both his opener and closer when he does perform it, simply because it's so powerful that nothing else can follow it.
A multiphase, modular routine, Daniel's teaching focuses on the psychology and framing of the effect to deliver a punch-to-the-throat performance each and every time. Much time is also spent on the nuances of the sleights used to address common mistakes in the card to pocket you may already perform.
Daniel leads his spectators on an unexpected journey with this routine, changing the way the card - or cards - appear each time, creating a cleaner and more impossible appearance with each phase.
Never again be at a loss when someone says 'show me something'. Shut them up with Madison's CTP.
This product is rated 4.9 of 5.0 stars.
It has received 50 reviews.
Awesome trick
A trick that with a little practice can amaze even the most difficult crowd. Very smart
Card to Pocket It's Amazing.
I recently purchased the Card to Pocket trick from Ellusionist and I am absolutely blown away by it! This is by far one of the best tricks I have ever learned and performed.
The trick is easy to learn and doesn't require any difficult sleight of hand. It's also very versatile and can be performed in a variety of settings, from close-up magic to stage performances.
The effect itself is very strong and always leaves the audience amazed. The idea of a card disappearing from the deck and reappearing in your pocket is a classic one, but this trick takes it to the next level with its clever handling and deceptive moves.
Overall, I would highly recommend the Card to Pocket trick to any magician looking to add a powerful and versatile trick to their repertoire. It's well worth the investment and is sure to leave a lasting impression on your audience.
Card to pocket
For $10 you get exactly what you want. There are about 4 sleights that make the effect work and all are easy to master with practice. Daniel is just a natural who makes it all look easy. The sleights aren't taught in a huge amount of detail, but just watching Daniel perform is enough to be able to do this and do it well.
My only negative comment is that I would have like to have heard Daniel speak without any editing. Due to the editing, some of the set up patter is lost and that would have helped to understand what to say to properly misdirect in the opening moments.
Overall it is well worth the cost!
Card to pocket
It was great I was able to blow everyone's mind at the party and to my friends, they were screaming all over the place. It's super easy to learn except for the first part but in the end, it's worth it
Amazing trick
The demonstrations and explanations are fantastic; I can't wait to start adding this in to my routine.
james
Daniel you rock. Your explanations are easy to follow and the moves are so suttle I love doing this trick blows the laymen away every time.
Summary
My favorite trick!
The sleights aren't too difficult, altough it took me ~1,5-2 weeks to perform it with a steady hand.
If you're not into the "flashy" moves + absurd magic stories, but instead you'd like to amaze people with your skills, learn this one!
Summary
This trick rocks I have been doing card tricks since I was 6 years old it's a passion of mine madison did great with this trick
Summary
Card to pocket is probably one of my favorite magic purchases of all time! Not only is this trick super fun to perform, it will literally leave the spectator speechless. If you find it hard to understand any of the sleights, which is hard to believe, i'm sure you can learn any of them on YouTube. This is hands down a must have trick for any magician who loves deceiving & amazing people whilst using beautiful sleight of hand (unknowingly) right under their eyes! It will take some time to really get the routine down and must be practiced consistently to help grasp the proper timing and implementation of misdirection. The reward of knowing/performing this elegant routine is worth much more than the cost of it.
Summary
The greatest trick I ever perform to anybody nice one DM!! Everybody should buy it!!!