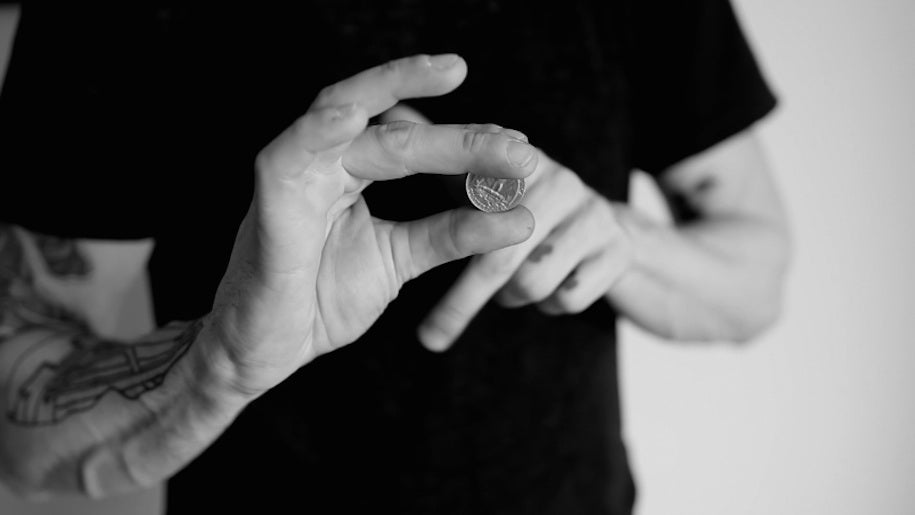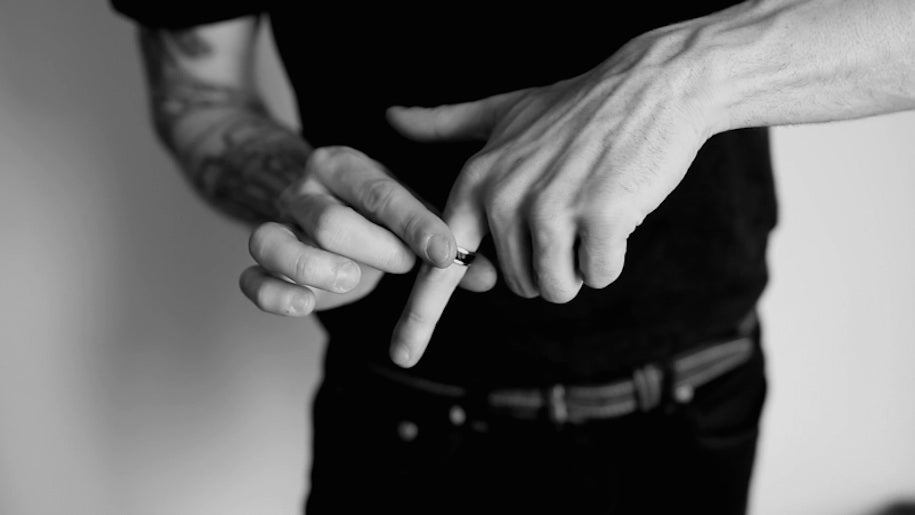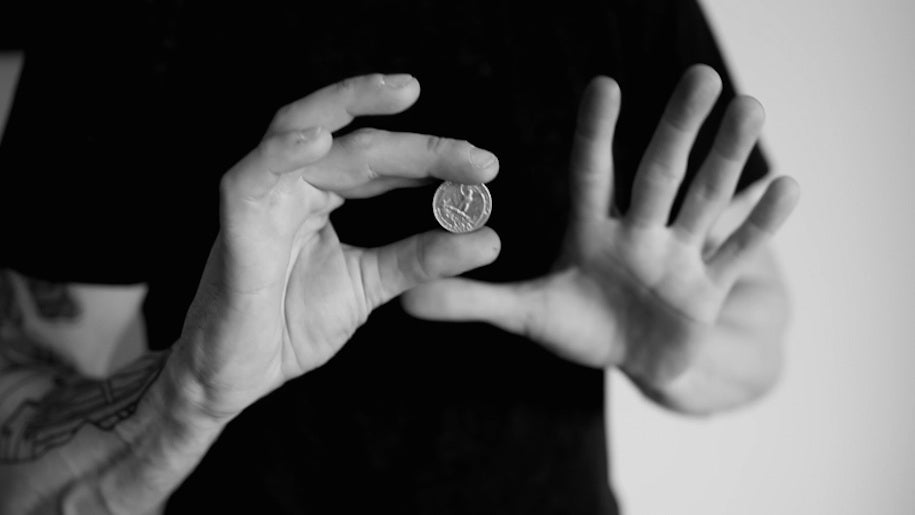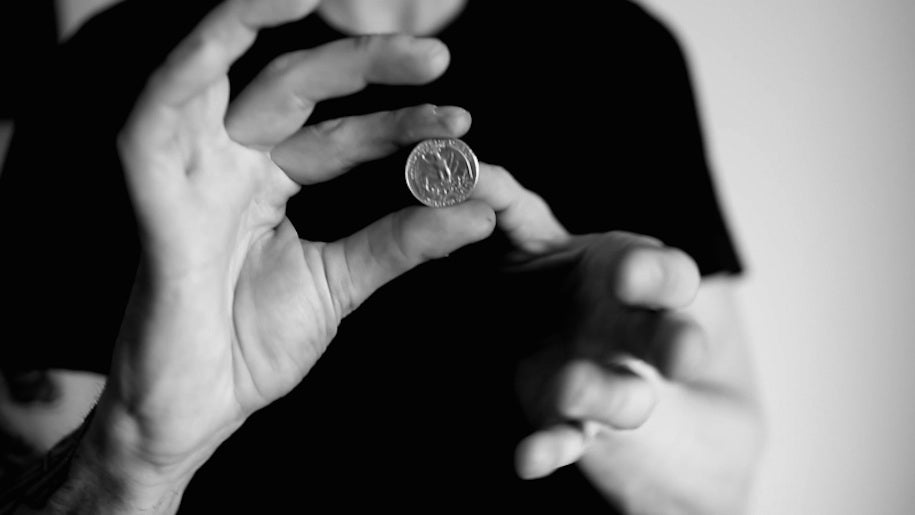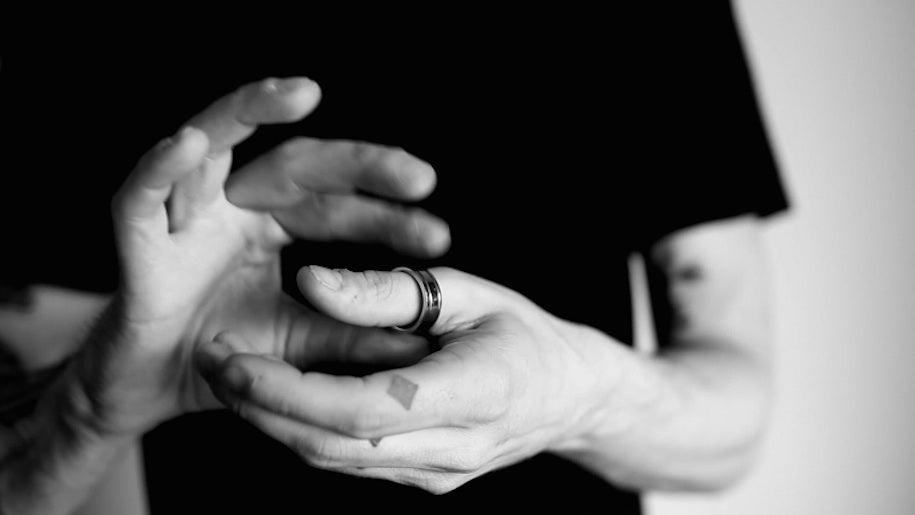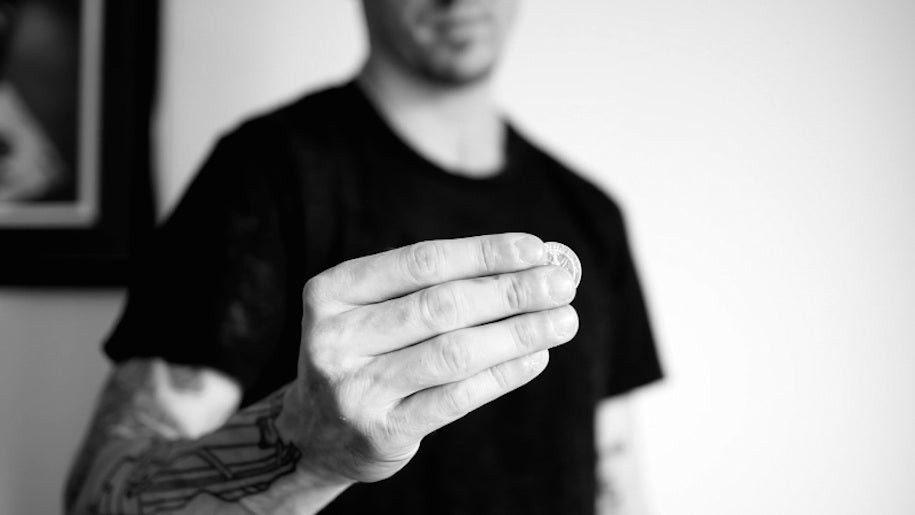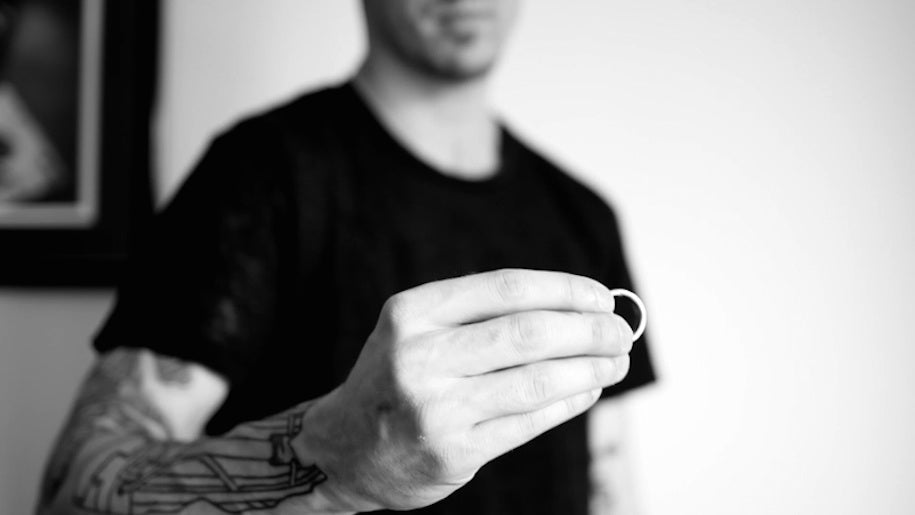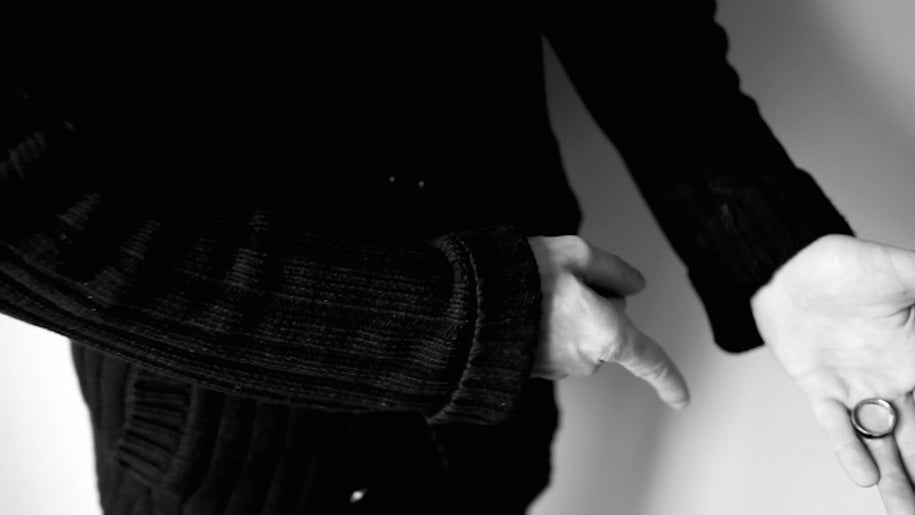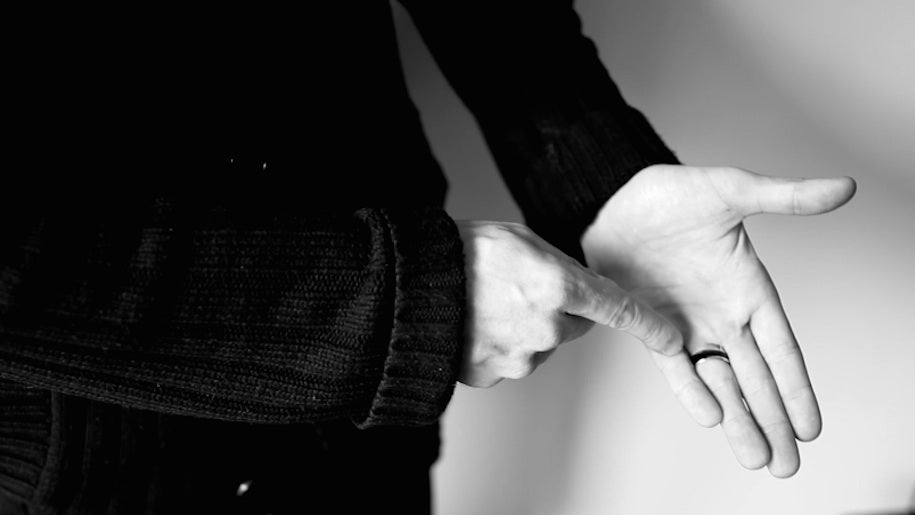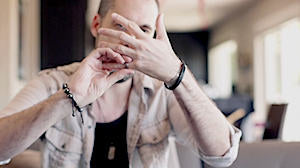 Coin Ring Thing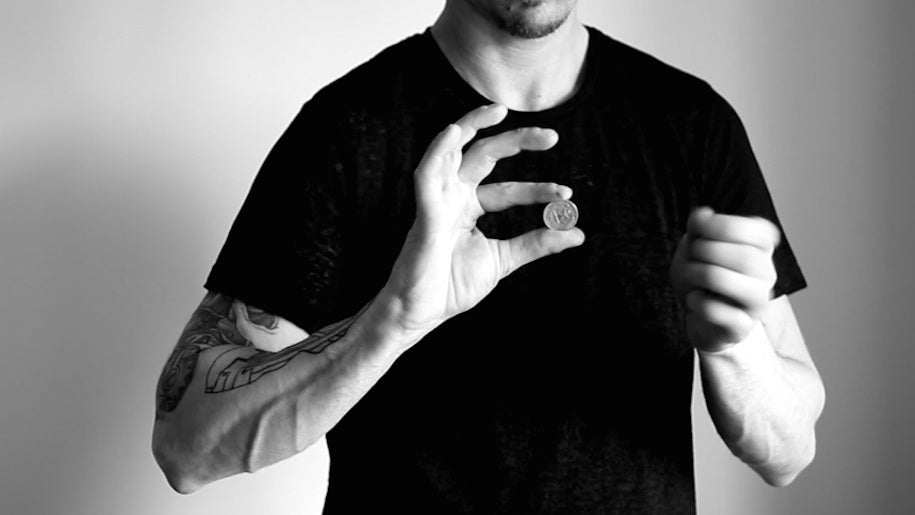 One of the most creative magicians to come along in ten years, Dan Hauss brings his magic back to Ellusionist not with one trick - but six absolutely incredible effects that make spectators go wild.
In Dan's hands, reality just seems to melt away. A finger can penetrate a solid coin as it somehow changes into a ring. A ring held in the palm can fuse onto your finger in a split second. A coin held at the fingers transforms into a ring with just a shake. 
---
Add this to Justin Miller's 'Divorce' and Fry the Room. 
Divorce was one of our standout downloads of 2013 - if you haven't got it yet - you need to get it now. Combine Divorce with Coin Ring Thing (likely to be one of the best downloads of this year) - and you've got a set that will never be forgotten. Download It Now
---
This is beautiful sleight of hand that has spectators doing double takes at every turn. Hauss teaches manipulation of coins and rings to the point where they become one and the same - both impossible objects. By the end of his routine even you will believe coins are not solid and rings can pass through objects.
Powerful enough to be sold on their own, Hauss has taken the time to segue cleanly and smoothly between each effect, creating a flexible yet thought-out routine. Shot from multiple angles with solid teaching, you'll be performing Coin Ring Thing in minutes.

This product is rated 3.7 of 5.0 stars.
It has received 6 reviews.
When Cloud rubs Silk
You, Sir, are a gentleman. Well done. And well done to Team Ellusionist....but what else is new?
Beautiful concepts, doable handlings. Love it.
The simple yet powerful concepts and handlings are what make these routines desirable. Everyone knows what a coin and a ring are and already have notions of what they represent, so the hook is already set. Nice routine flow and the ability to adapt it to many different storylines give this a versatility give you even more value. Thanks for this gem.
Summary
Coin Ring Thing...this has been out for a while and I was inspired to learn this after watching Dan's lecture.
This is an amazing trick. A lot of people complain about the advertisement, but the method more then makes up for it. There are complaints about extra spending...you find the right shop and it shouldn't cost you all that much, where I live you can get the necessary things for 1 (transfer to $1-2) and that's quite cheap for a gimmick that can be used over and over again.
The trick is angle sensitive, it's better when used in a one on one situation or a very small group, unless you take out certain moves. It is going to be necessary to know at least some basics in Coin magic before you learn this if you want to end clean.
I've been looking forward to adding this into my routines for a while now and have been working on it for a bit now, I love the idea of the effect, and have already been messing around with the basic concept.
If you're a coin or ring guy, consider this and you'll he surprised how well this can work, especially when transitioning from effects
Summary
Ok, so let's be honest, when we watch trailer videos we understand that the trick looks fantastic to the camera but we don't know how convincing it is from other angles until we buy. I was sceptical but decided that for $9.00 it was worth the risk. I was very pleasantly surprised. If you want to perform these tricks, in addition to owning the obvious ring and coin you're also going to need to do some arts and crafts shopping (between $5 and $10). Also given ways to make effects even stronger if you happen to own duplicates. He doesn't hold your hand in terms of working it into your routine, but I really don't think that's required. This download will give you everything you need to create the visual moments displayed on the trailer to a greater range of angles than I expected. All in all, it was better than I expected, and for $9.00 I'd buy it again. Nice work Mr Hauss
Summary
I was really excited about this trick, then I became disappointed when I saw the reveal. I thought it was going to be more impromptu than what it was. I was hoping they would have told you before the trick that it requires a gimmick and a bit more spending. I thought this was an anywhere any ring any time trick. Its not. If you wish to purchase it, you will have to buy other things.
Summary
The advertisement is a little misleading with the phrase "sleight of hand"....it actually uses a gimmick. Which is fine....if you know that ahead of time.
The concept is pretty good and it looks great!
The other problem is that my ring is bigger than a quarter which means I can't do it......unless I use a half dollar or carry a smaller ring.
I was really looking forward to this one :(