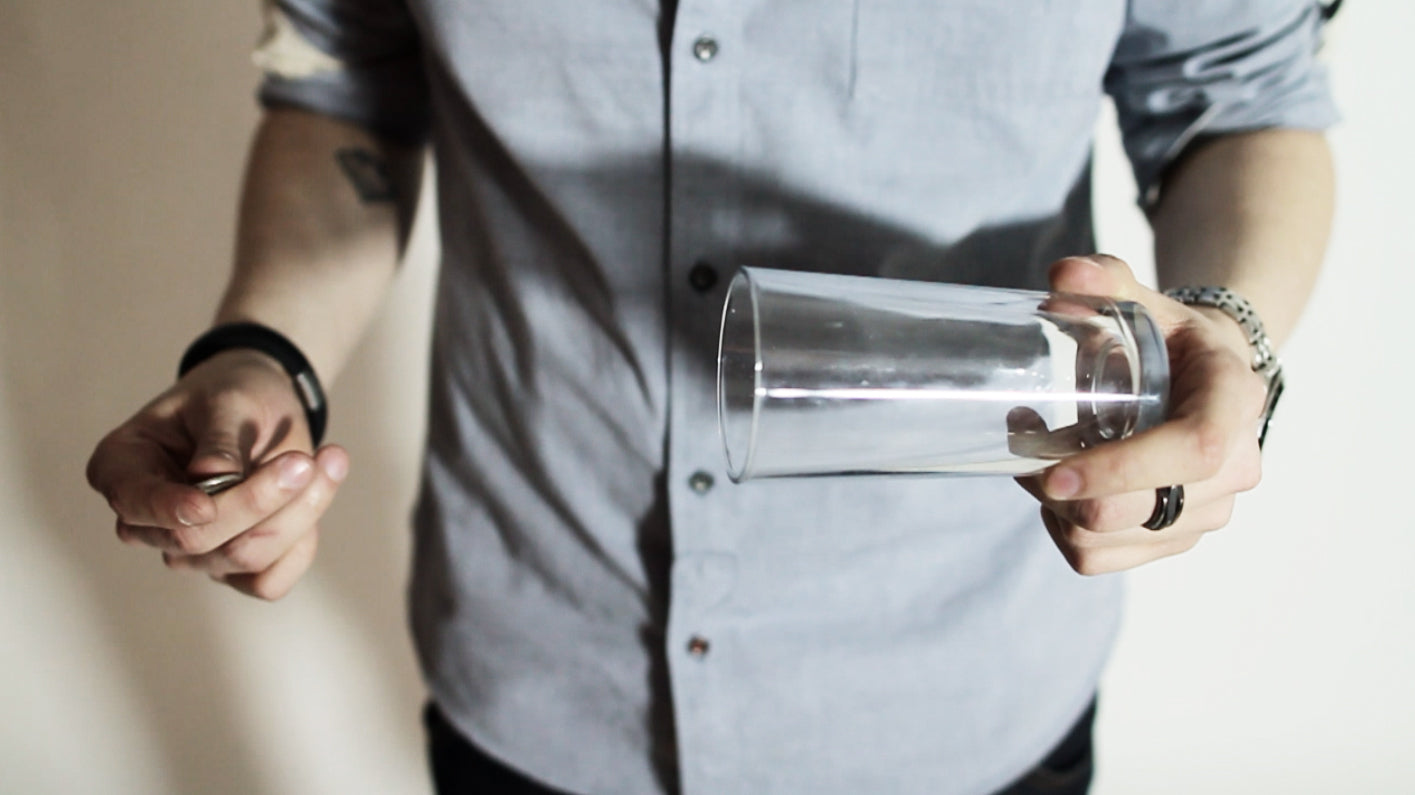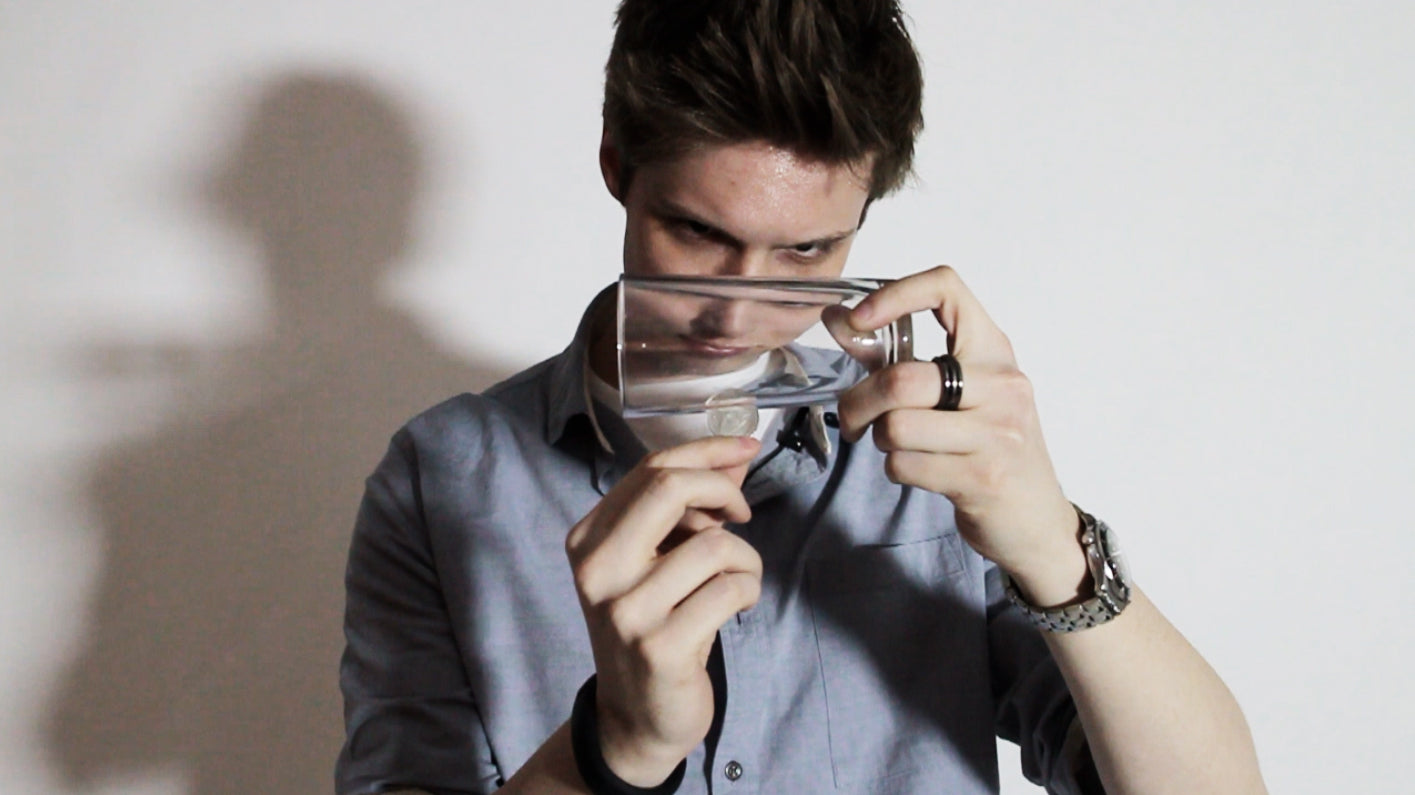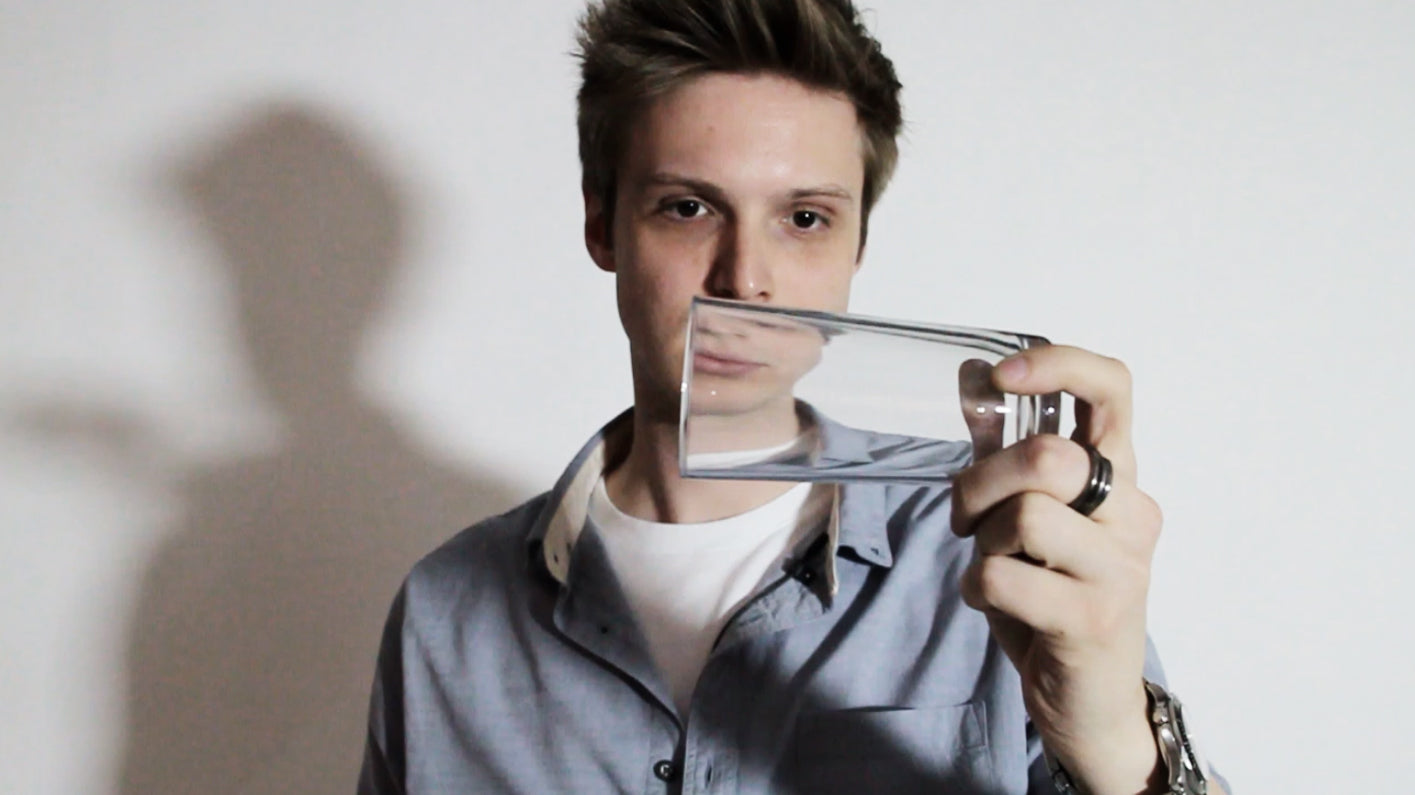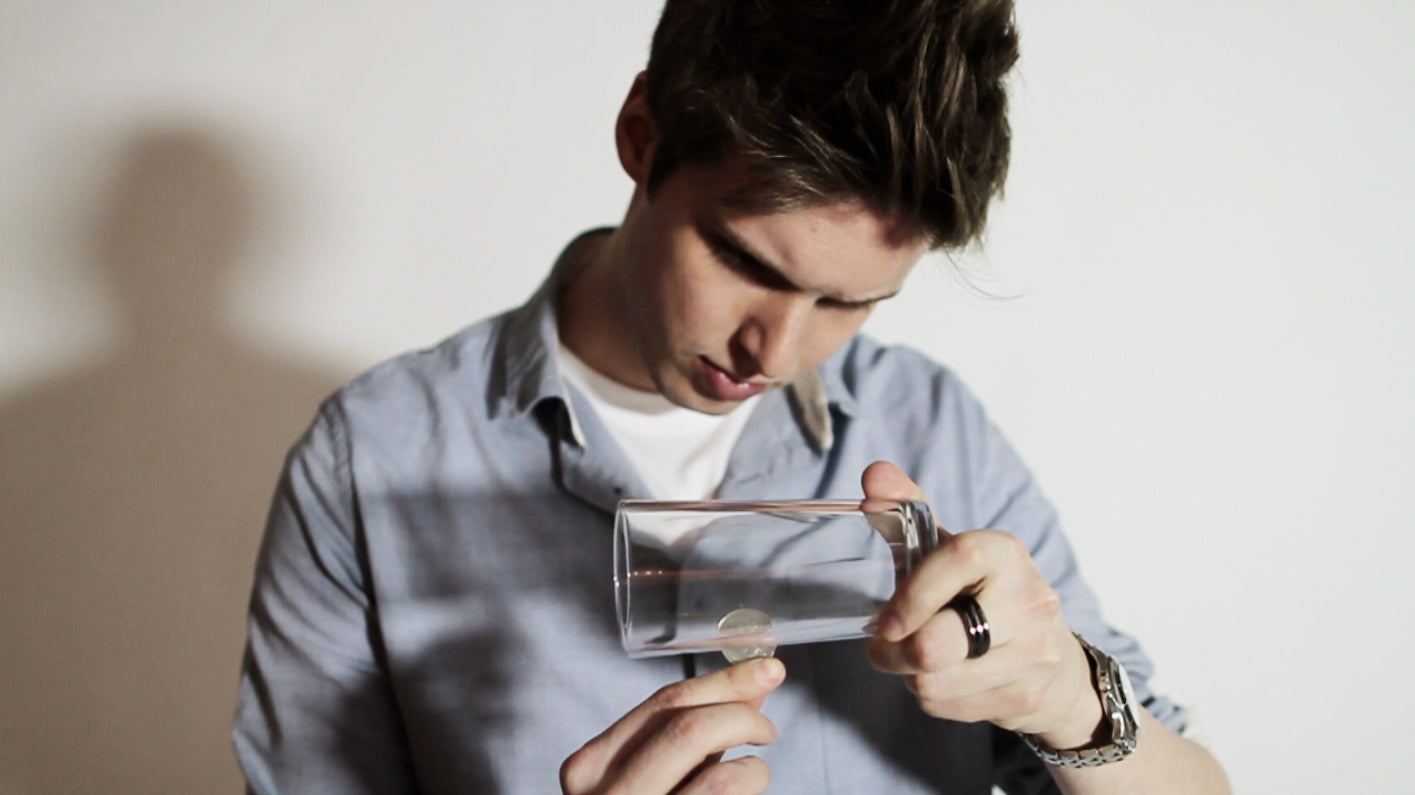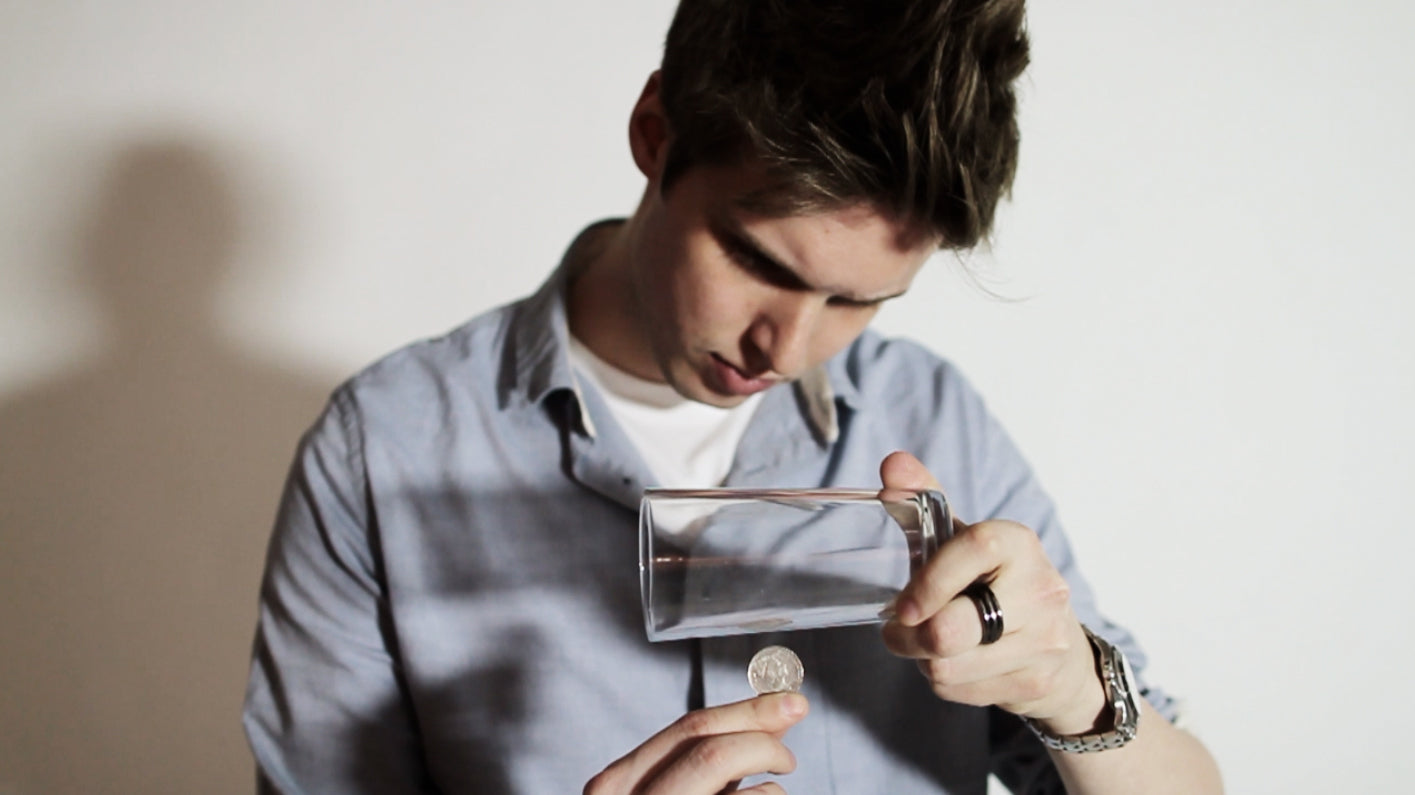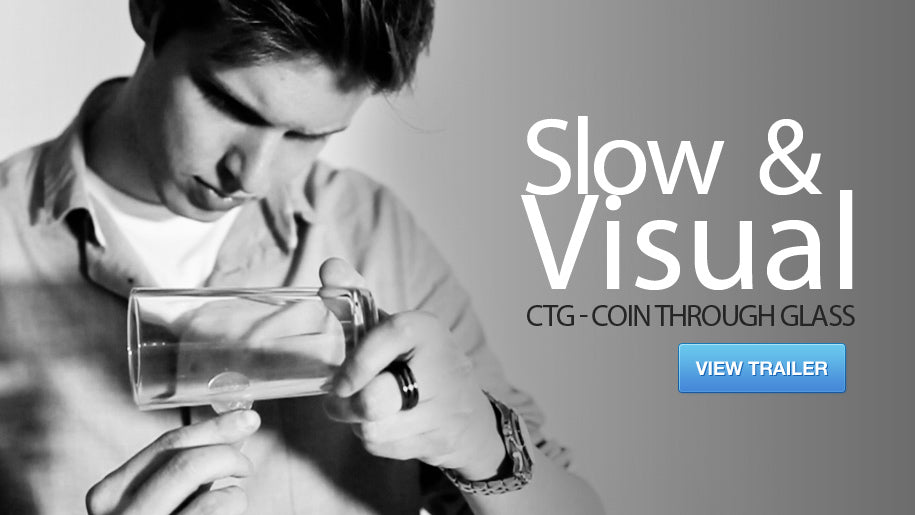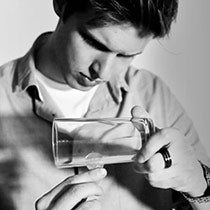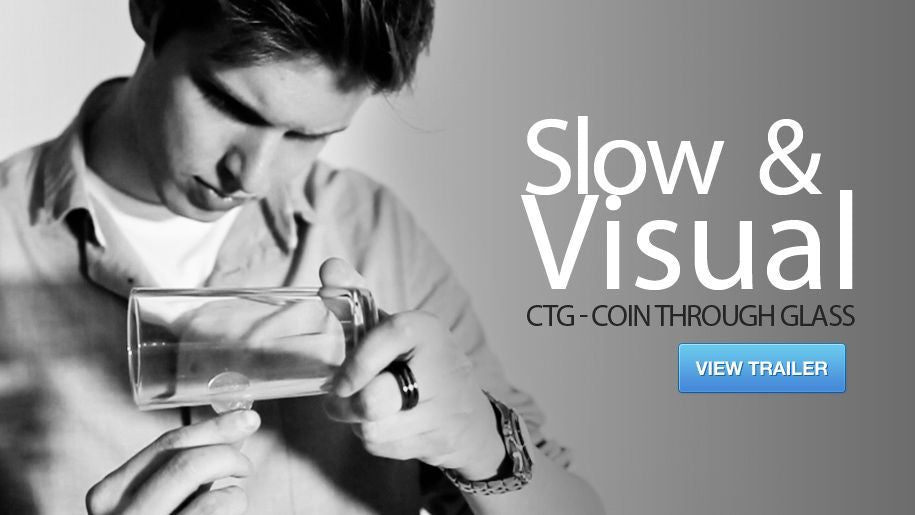 Coin Through Glass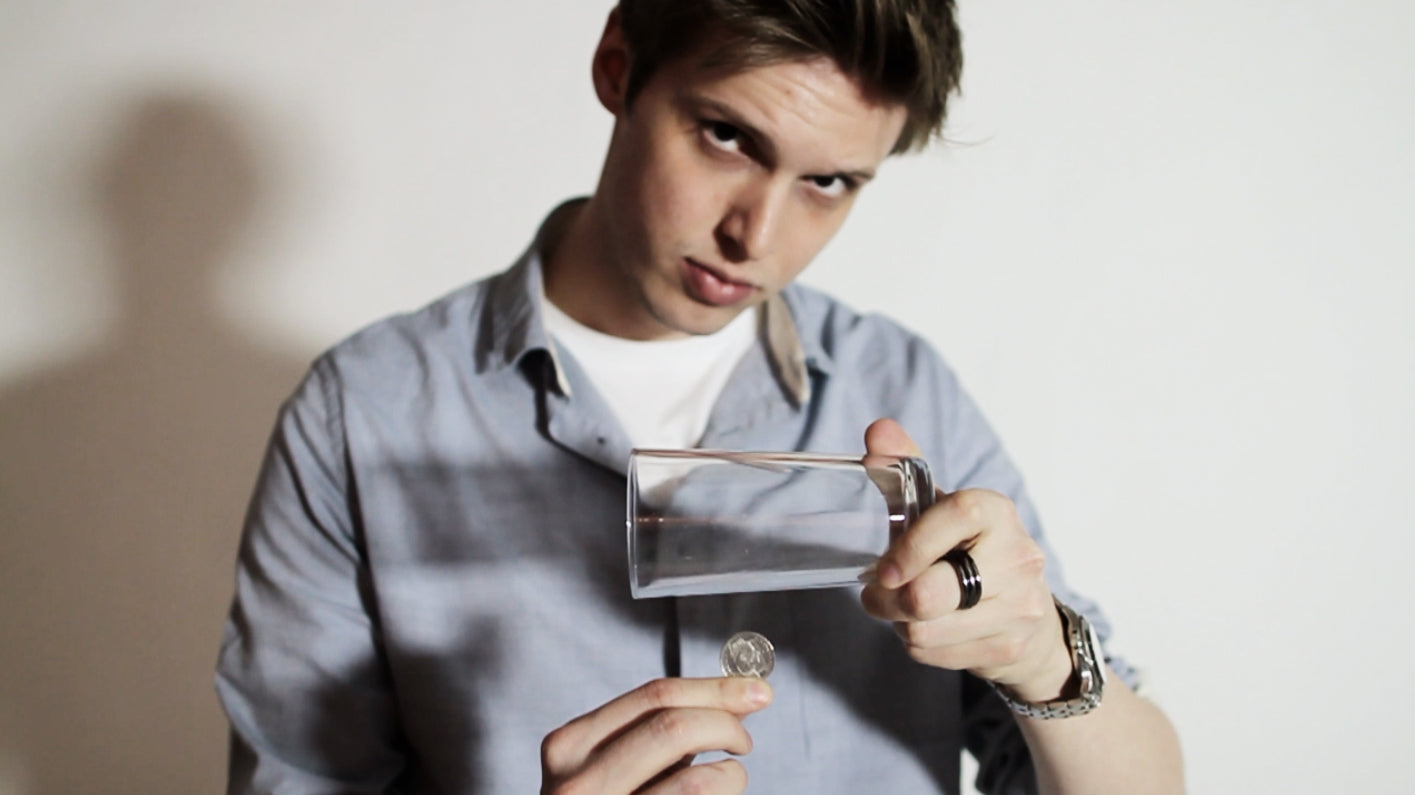 The Most Visual Coin Through Glass We've Ever Seen

Coins have passed through everything, hands, tables, pockets, metal boxes and of course drinking glasses.

What they haven't done is pass through visually and in slow motion. Alex Ward has done exactly that. He's created the fairest, cleanest and most visual coin through glass we've ever seen.

A coin is placed in the mouth of a glass, you can see it sitting there. Then visually, and oh so slowly, it is pulled down through the side wall of the glass. Words really don't do this beautiful effect justice. You have to watch the trailer of Alex doing this.

Best of all, it is all done with a normal glass and a normal coin.

Think about that, normal glass, normal, coin, you place the coin in the glass and slowly, visually pull it through the side wall of the glass. It looks like real magic. Seriously, watch the trailer right now.
This product is rated 4.3 of 5.0 stars.
It has received 21 reviews.
Fun And Easy
The trick is very easy to do. It looks great and gets good reactions. Video quality is good.
Best visual 🔥🔥🔥
This is so simple and beautiful 🔥🔥
Summary
I thought it was very good. A little angle sensitive, but very
good, particularly for the 10 bucks!!
Summary
Good job Alex. I hope to see more things you come out with :) This is a really good coin through glass trick, even with the glasses I currently have, which are not good for this type of trick, worked really well.
-Mitchell Moore
Summary
This is the cleanest and most visual coin through glass I've ever seen!
Summary
One of the best coin through glass routines ive ever seen, its so clean and definitly worth buying
Summary
This is the cleanest Coin in Glass ive ever seen! Worth its money.
Summary
CTG by Alex Ward is an extremely visual effect whereby a coin is puled though the side of a glass. The method is simple (a big plus in my mind) and the effect itself looks fantastic.
There are some angle restrictions but this could easily be performed to a group of people in front of you.
The quality of teaching is good and I like the relaxed style of the presenters (although that James Corden is not nearly so funny since he lost all the weight!- joke)
In short a delightfully simple and very visual effect that will be put straight to use by me. For that, this is great value.