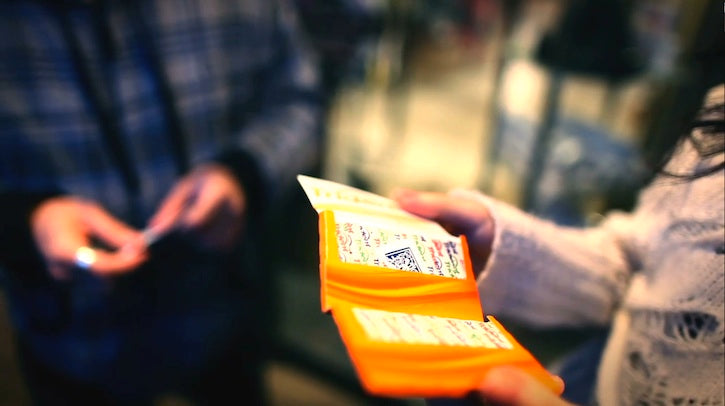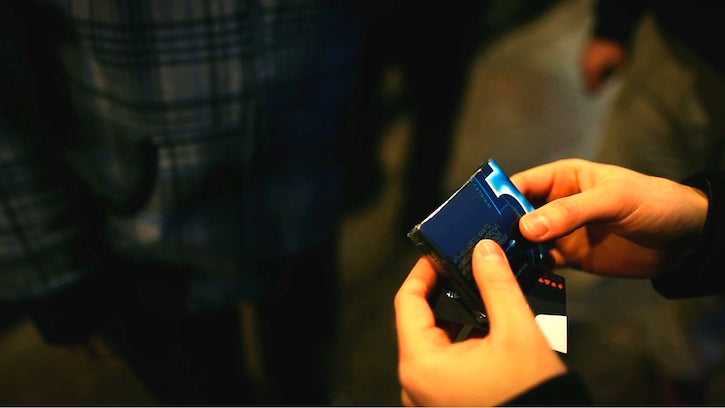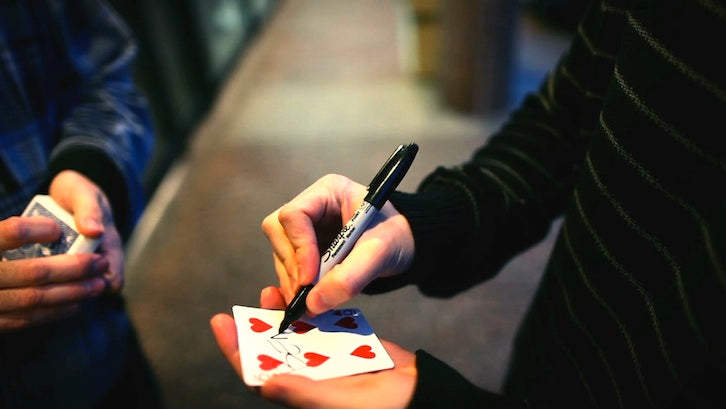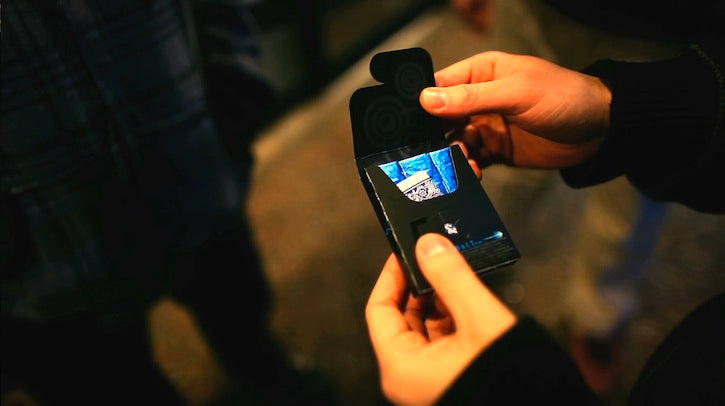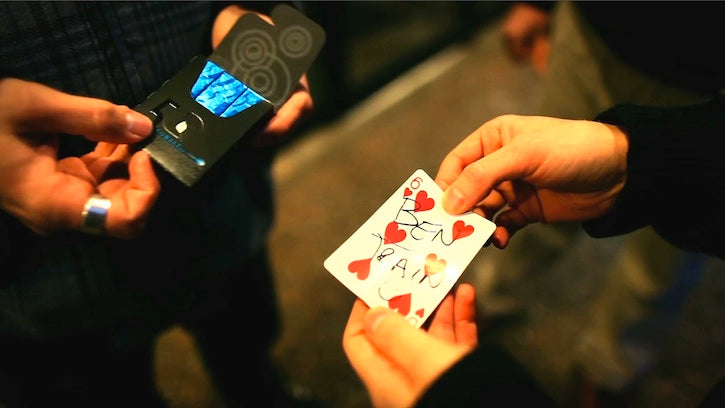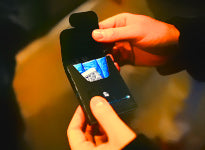 Confinement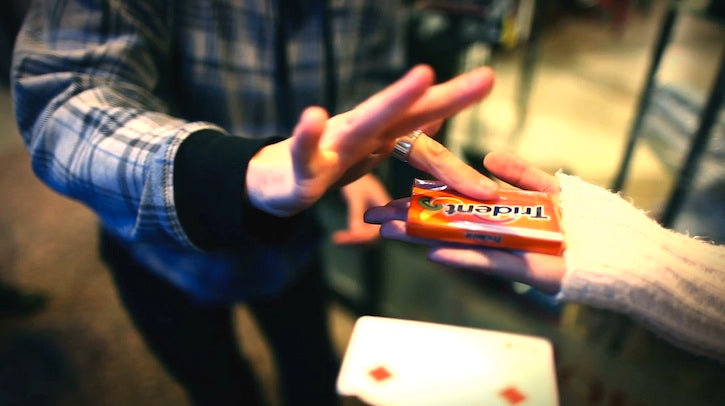 Phil DaCosta blitzes the streets of Toronto with 'Confinement,' the cleanest signed card to impossible location we've ever seen.

A signed card is lost in the deck, and having been unable to retrieve it, the magician forfeits all that he has in his pockets to the spectator. A business card, a wristband, a sharpie - and a sealed pack of gum.

As the spectator makes to walk away with his prize, the magician stops him, asking for a stick of gum. With a look of INCREDULITY, the spectator tears off the cellophane, opening the pack - and there, sitting amongst the sticks, is the SIGNED card.

This product is rated 4.7 of 5.0 stars.
It has received 42 reviews.
Confinement
Great all around effect. the card ends up in an impossible location. One of the materials is a bit hard to find. But other than that this is a hard hitting effect.
Summary
My first review, as I think this trick really deserve it. I am new at magic and don't like complicated sleight of hands. I was able to perform this in front of about 15 people the very first time I did it, with no real practice, about two hours after I bought it and the reactions were great.
I like the second way of doing it better. It is cleaner. I modified the performance to make it even cleaner, being able to have an actual card corner that people can check before I make it disapear into the pack of gum.
This looks impossible to the spectator, who is trying to think of ways I've could have done it, but always with something that makes his hypothesis fail.
You need to be meticulous to make the gimmick. I did not have everything needed to complete it, but was able to improvise with something else I had available at home, and it was probably as good as the product used by Phil Dacosta. I ruined the first gimmick, but that had to be expected. The second one was perfect, in about 5 minutes, start to finish.
The explanations in the video are very good and with enough details and tips to help with the performance.
This is a reputation maker trick. Well done. I am very happy that I bought this, Worth the 12 bucks.
Summary
The trick does require a set-up, It doesn't take too long however it might put some people off. To me it makes no difference as it's a really powerful effect and it's easy to perform.
Summary
This is one of the best reactions that I have ever had from any effect that I've purchased from E.
Beware one of the items needed for making the gimmick can be quite hard to get a hold of in some countries. But with a little bit of thought you can improvise.
Summary
a very clean and visual effect, I have loved preforming it, but is a really big set-up involved and you need a few other things e.g chewing gum so not much more if i said would reveal this amazing effect, its a must buy so thanks to the brain of PHIL DACOSTA
Summary
For some reason I always skipped over this trick. Then I happened to say "Let me check this out". I was missing out big time. This is such an amazing effect. You actually learn 2 types of this, but I think the 1st(the one in the trailer) has a bigger impact. I've read the reviews and some people complain about not being able to find something they need to make the gimmick at local stores. I searched it on ebay, and a whopping $4.30 later it'll be at my house in 3 days. Get this trick and don't pass it up like I did for so long.
Summary
Love It! 2 effects taught in the download i personally prefer the 2nd effect and it's only $12 add to cart!
Summary
amazing trick very visual
Summary
This is probably my favorite trick for under $20 on Ellusionist! The reactions you will receive are really stunning. I had a lady tear up after this. The education provided (including Eric Jones' input) is really top notch. The gimmick can be produced in about...10 minutes...and you WILL need a new pack of gum for each trick...but it is well worth it. The alternate routine provided is just as stunning if not better than the one in the demo video. I would recommend this to all. It is beginner level. You should be able to tackle this one in about 25 minutes of practice.
Summary
This is a truly amazing effect! Even though it may look a bit tricky to make, soon you'll be able to do it without even thinking about it. I even used a modified version of this trick to ask my date to prom XD.
Honestly though, completely worth it and any materials that are difficult to find, just order online, no big deal. Very satisfied with this :D