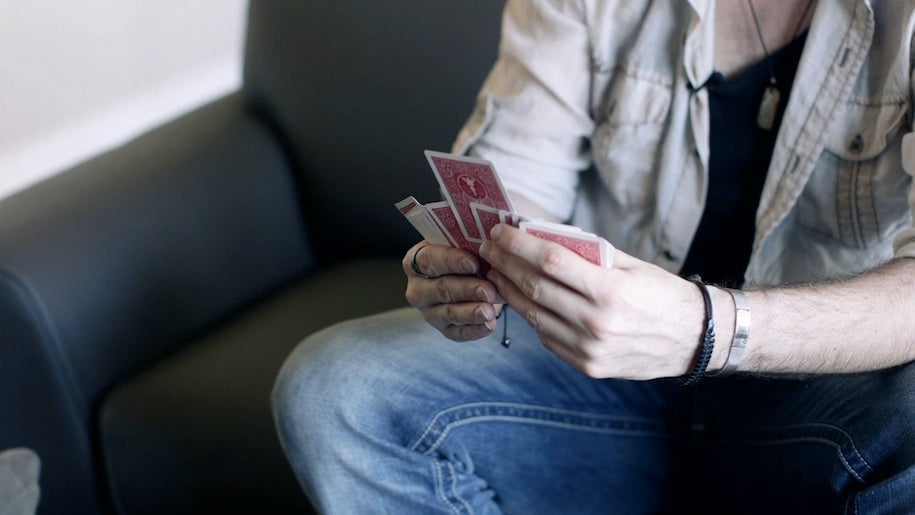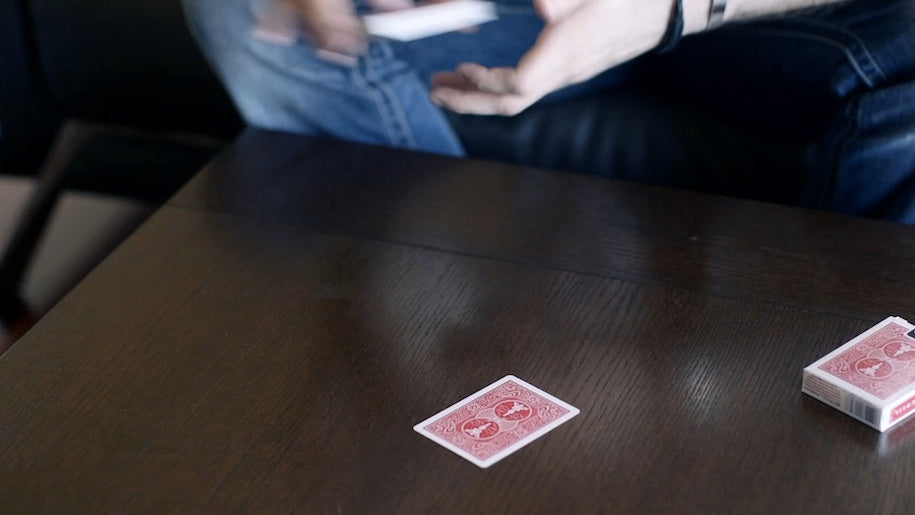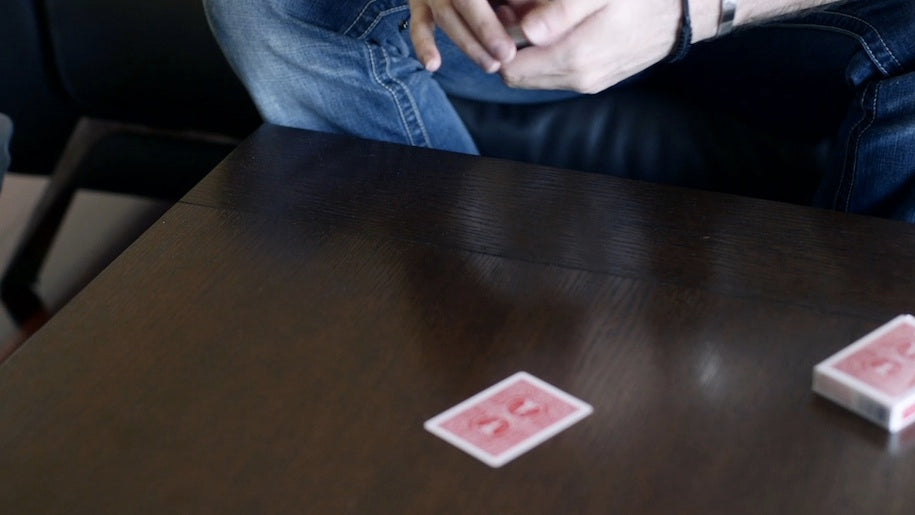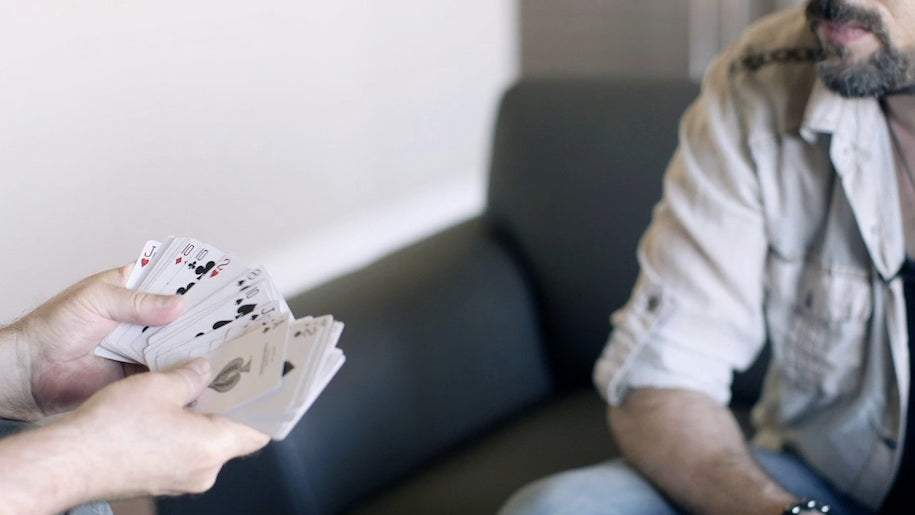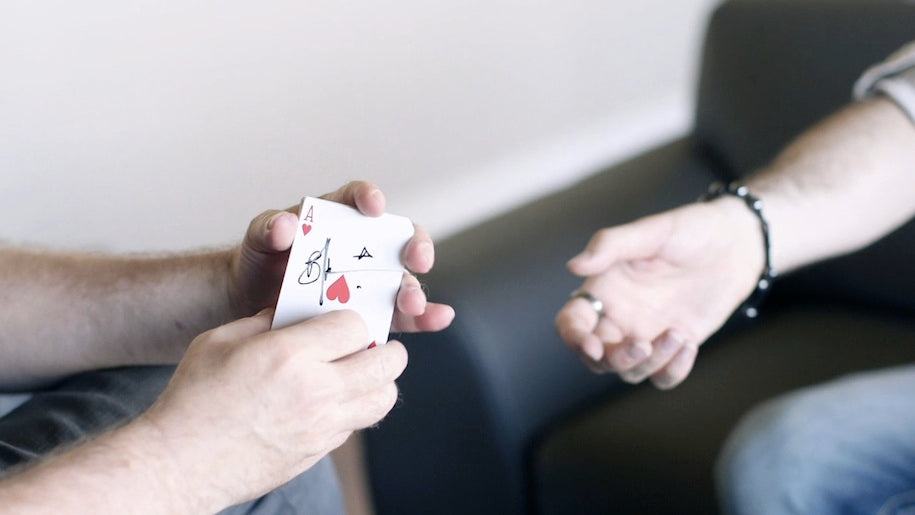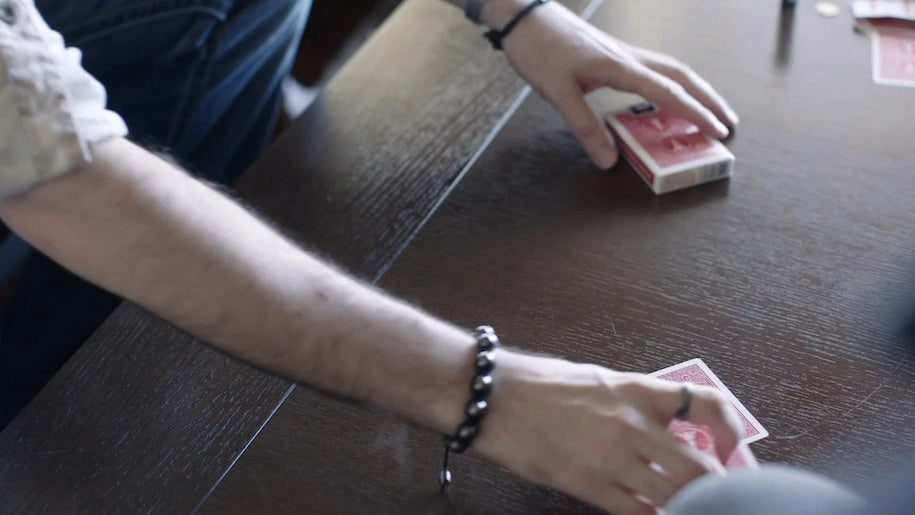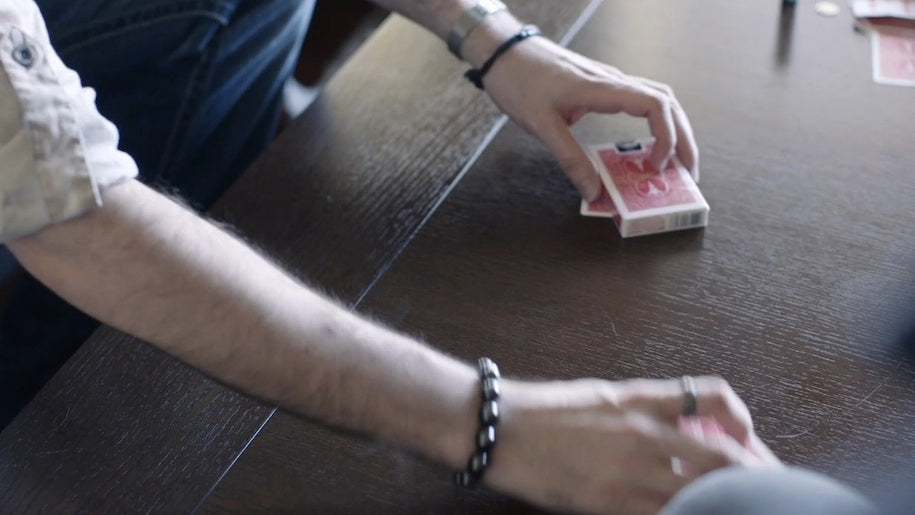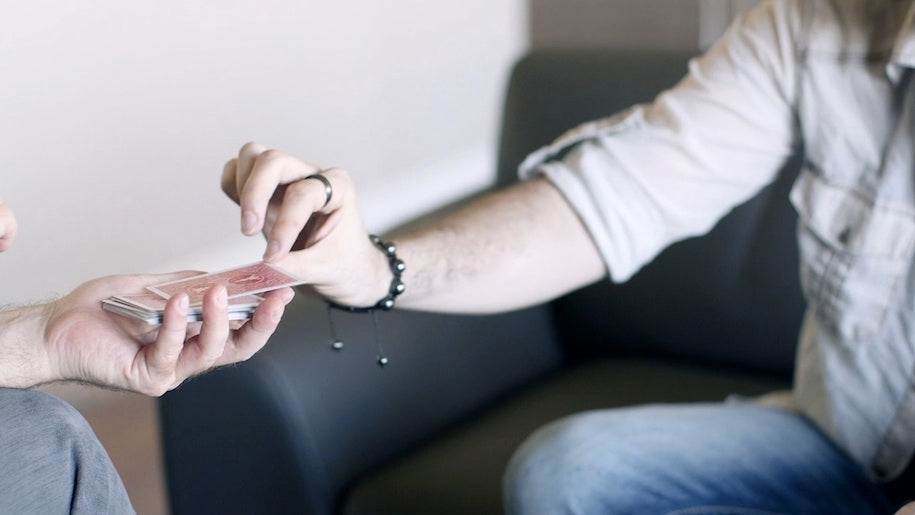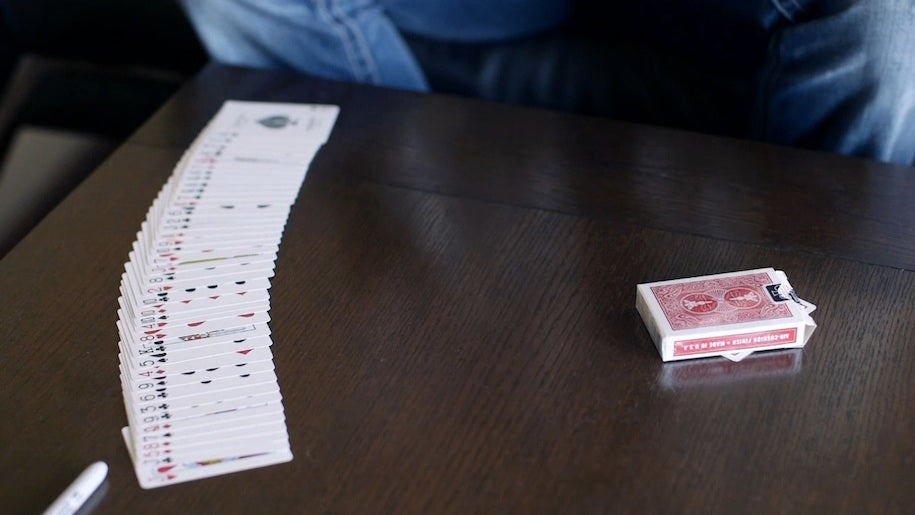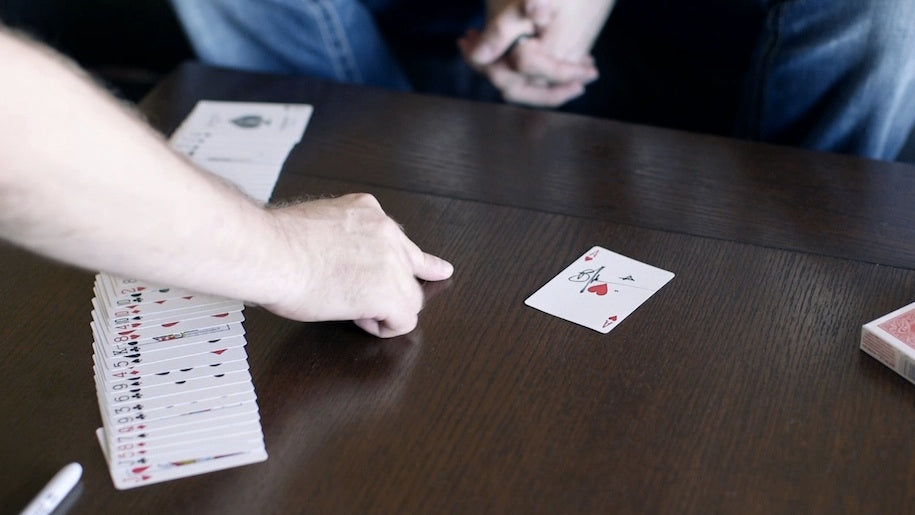 Delta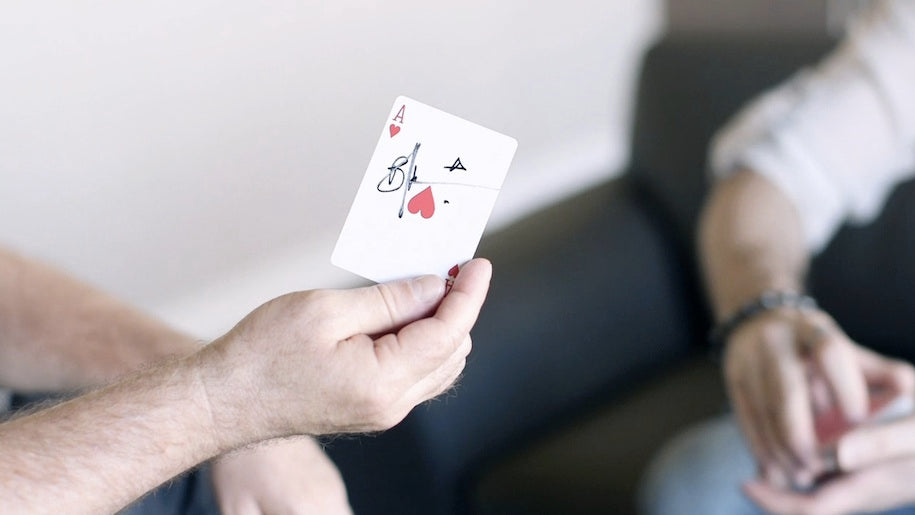 Delta
Sale price

$11.95
Regular price
(/)
Even when Justin Miller is travelling to a gig, he's still
inventing remarkable magic.
'Delta' is what happens when you leave a magician alone with a deck and a tray table for a two hour long flight.
The magician sets a prediction down on the table and asks the spectator to choose and sign a card before returning it to the deck. Taking back the deck, the magician performs
the easiest card trick in the world
- revealing the spectators signed card.
The spectator scoffs at the trick, so the magician gives them a chance to perform a trick instead. Flicking the prediction across the table and under a card box, the magician hands the deck back to the spectator.
Startled,
the spectator is told he is going to perform the hardest card trick in the world -
make his own card disappear.
The spectator stares blankly at the deck, before the magician steps in and tells him to spread through.
Amazingly, his card has indeed disappeared…
The magician points to the prediction that's been on the table since the beginning of the trick. The card box is lifted and
the prediction turned over
- to reveal the spectator's signed card.
Delta is a routine developed by Brad Christian, Peter McKinnon and Justin Miller around a
daringly deceptive move
hidden in plain sight that will have even you second guessing if anything happened.
Pick it up now.
This product is rated 4.3 of 5.0 stars.
It has received 3 reviews.
Summary
This trick is so beautiful. Its easy, fun, and has Mind Blowing Results!!! Get this trick! JM is awesome and teaches it perfectly. Do it at anytime and Blow the audience's minds. Get It Now!!!
Summary
I like this effect. I didn't realize its power until I remembered that Brad's card was the prediction JM had made.
The methods to perform this can be angle sensitive so study the utility when you get the chance and focus on mixing it with patter/misdirection seamlessly.
The methods can also be a bit knacky. I find it helps to act like it doesn't matter. When I did that, my spectator usually also dismisses it.
Summary
Really nice trick. Not too difficult to learn and the results you get during your performance are really great. Nice job JM. (P.s. I love the name choice ........Delta.)