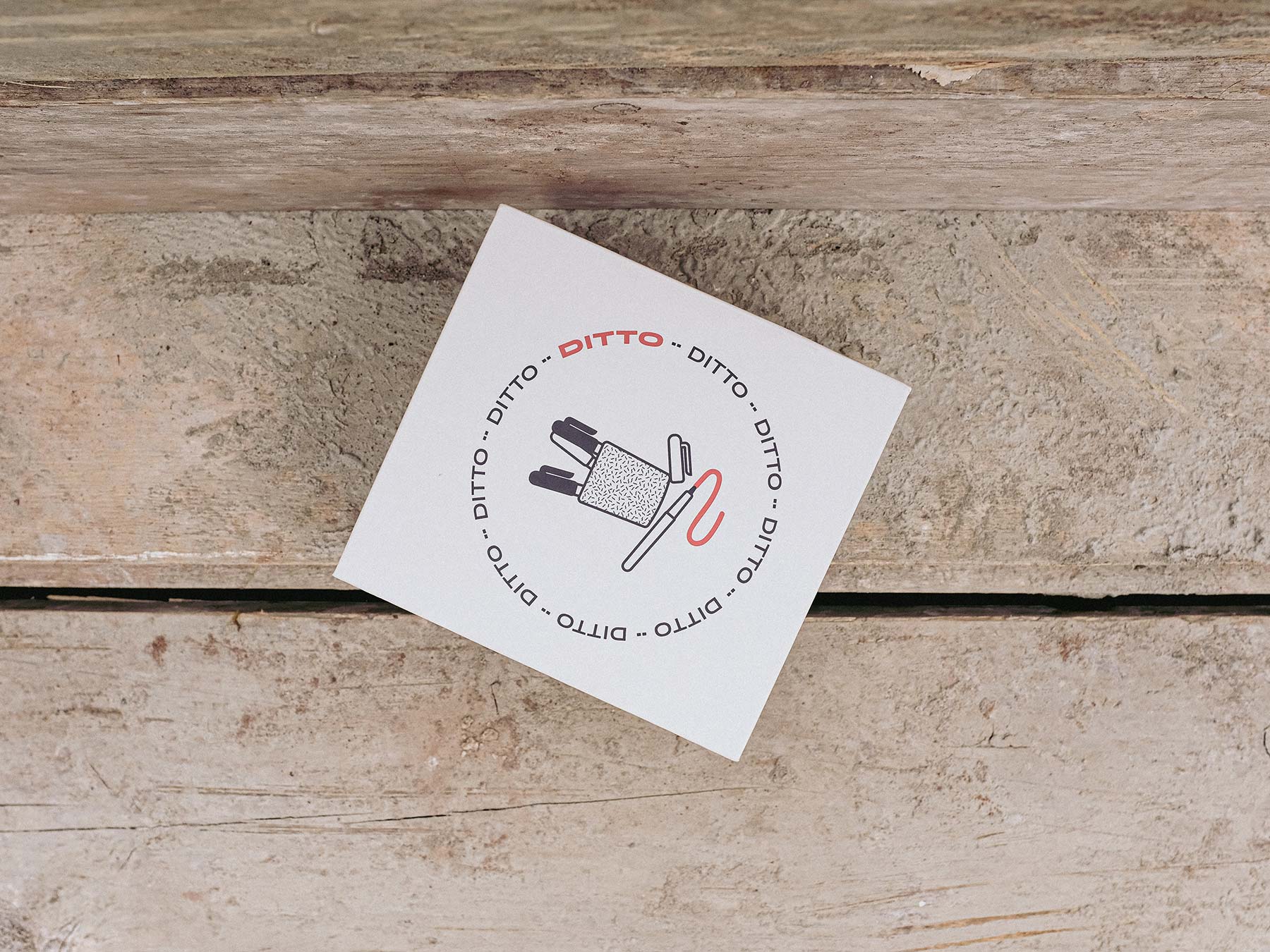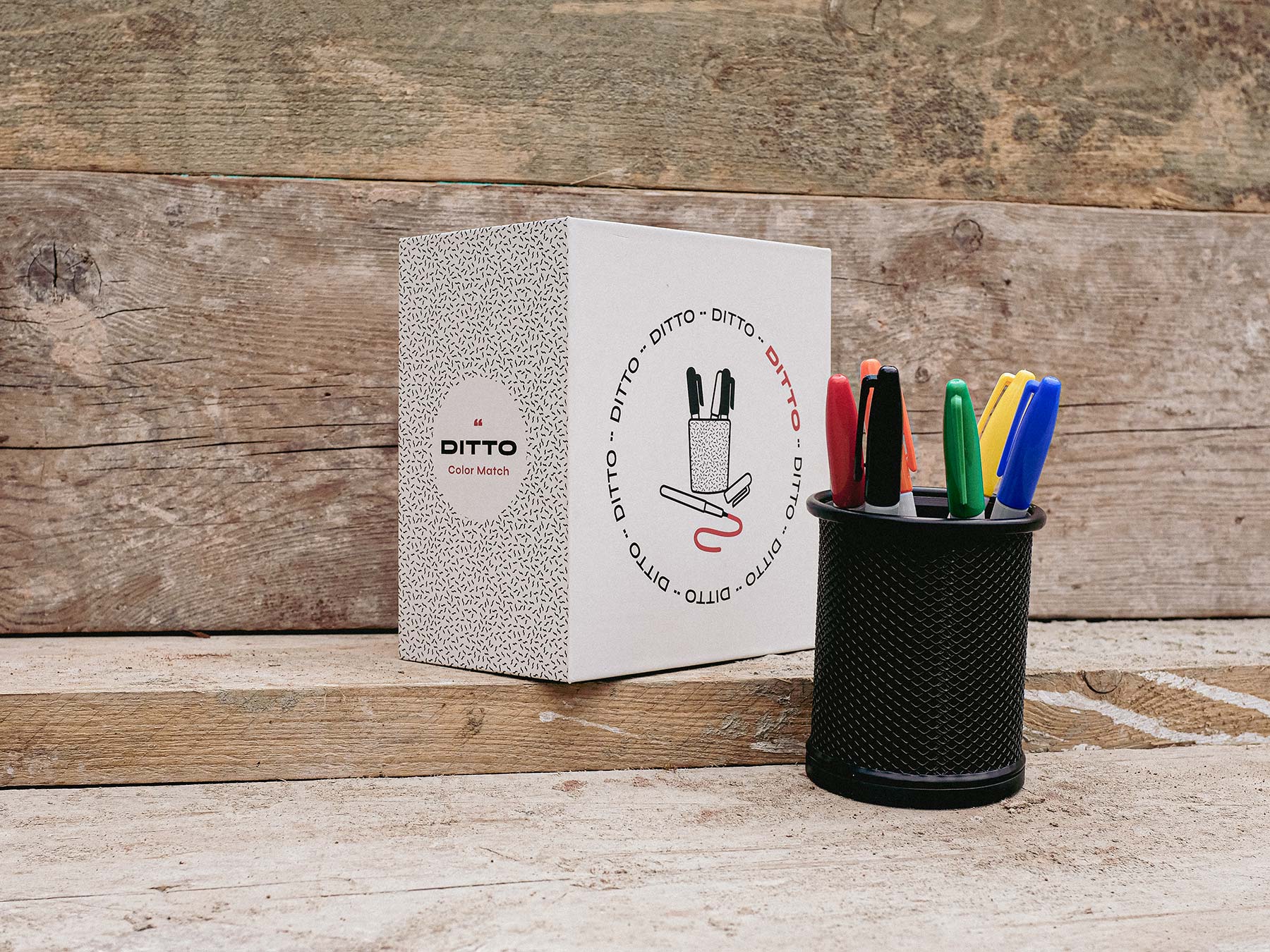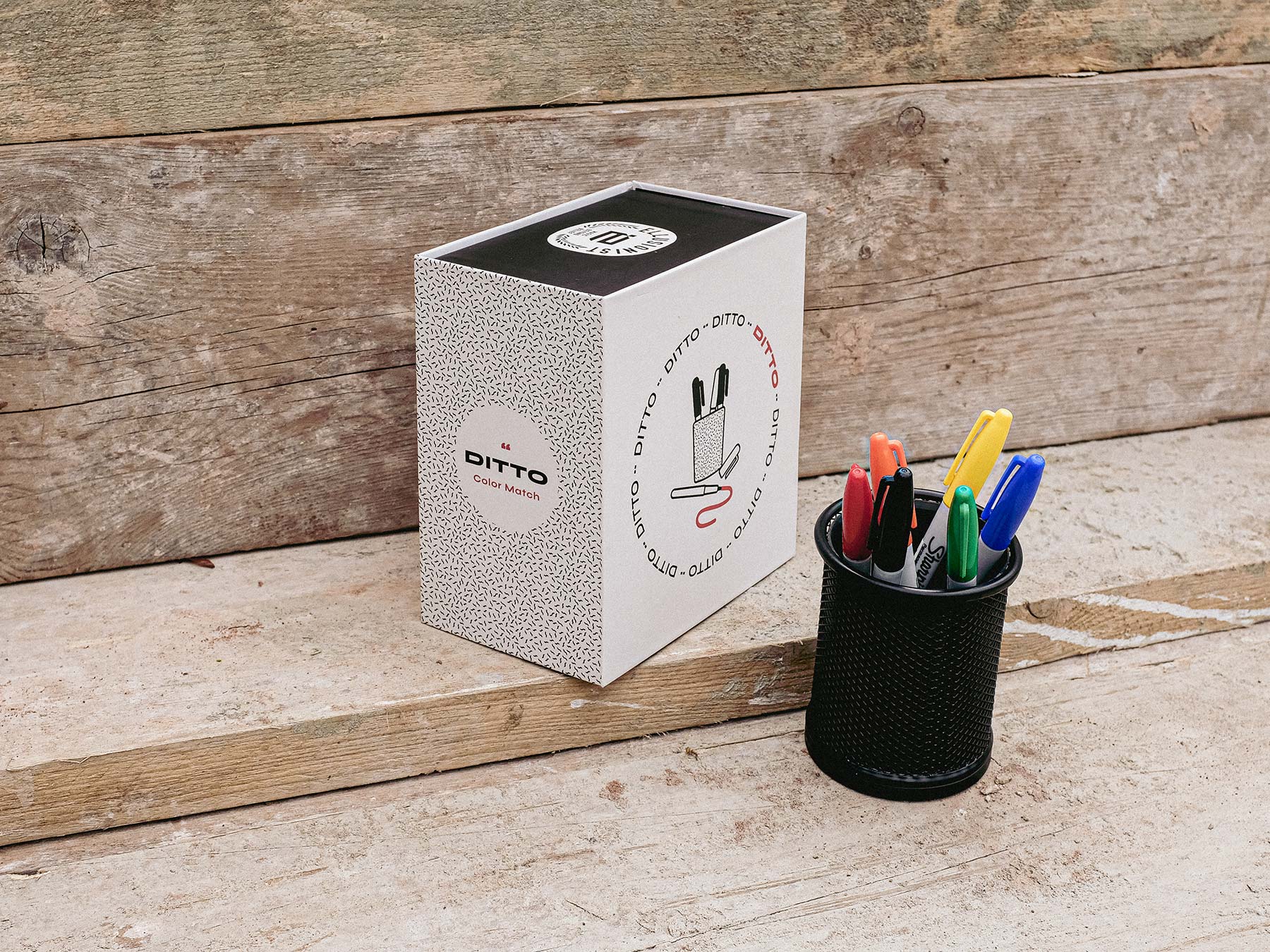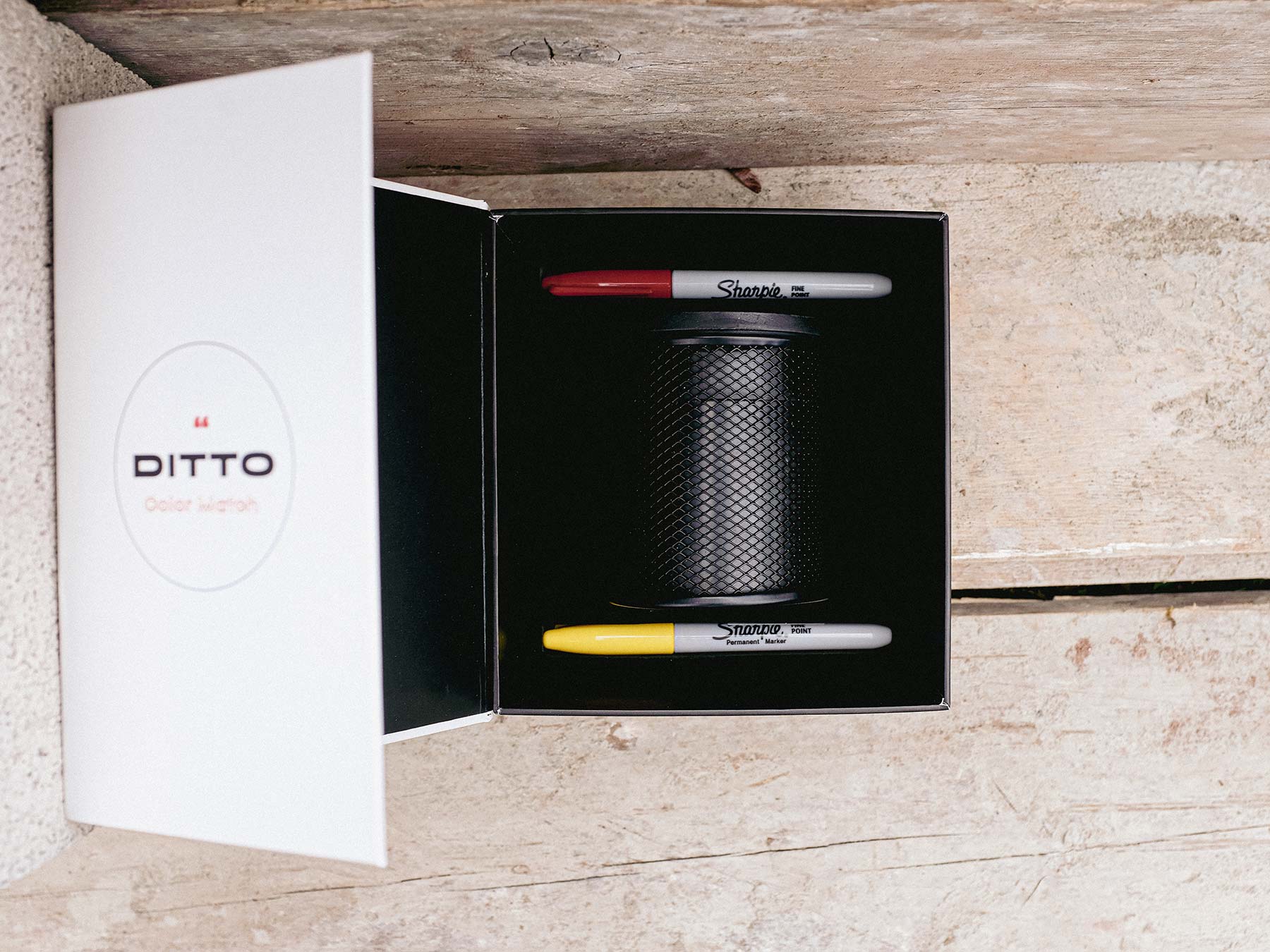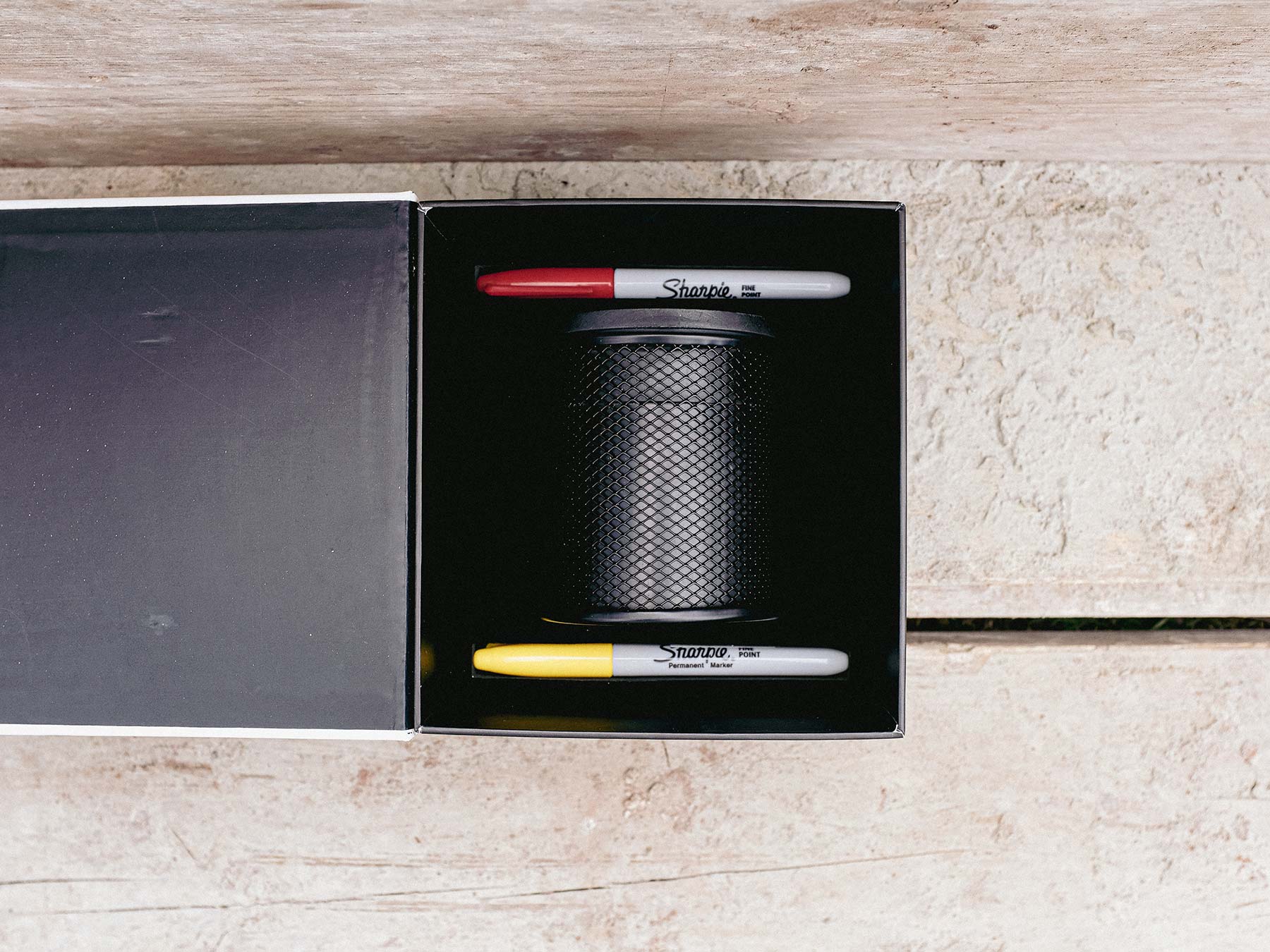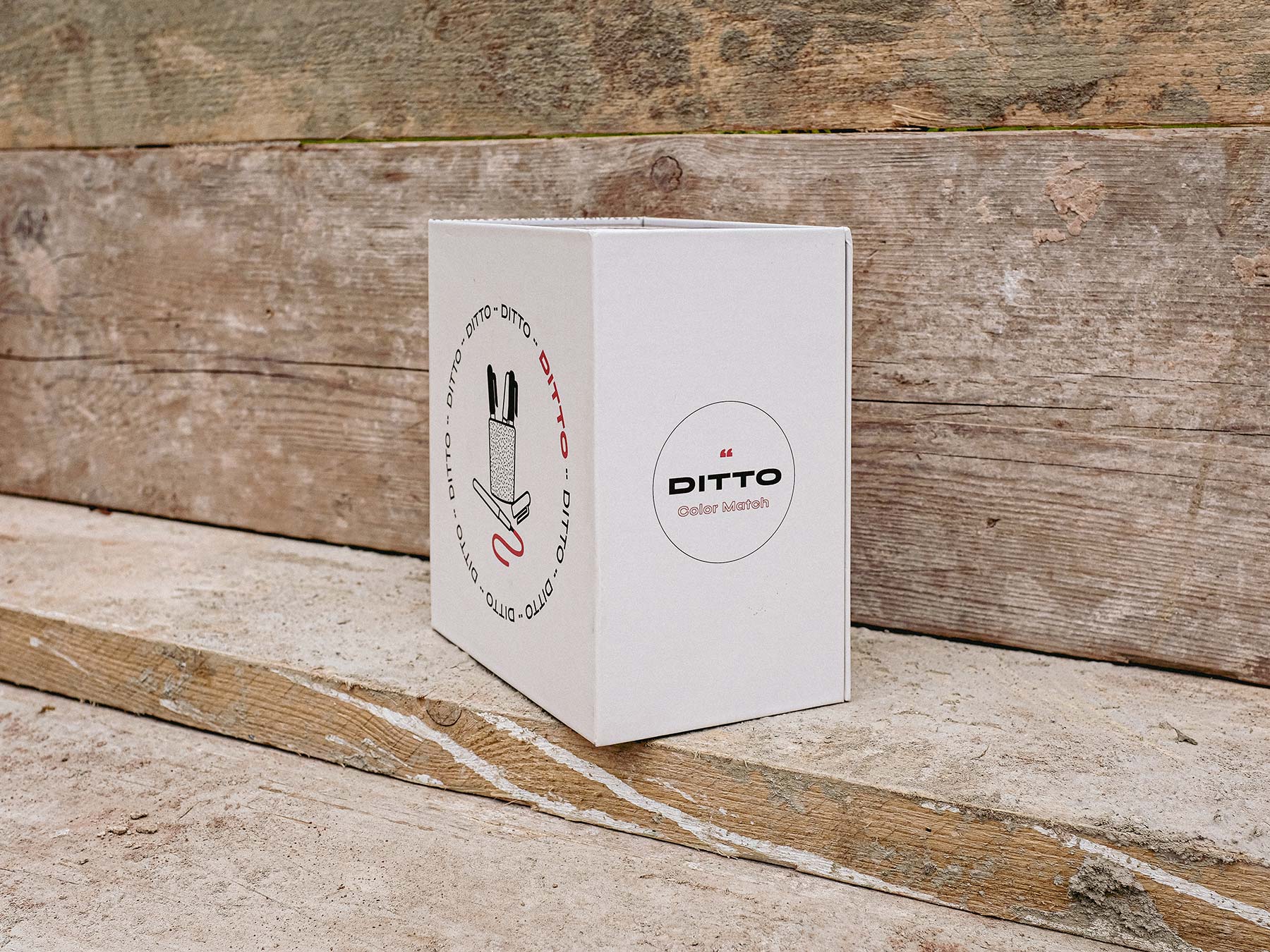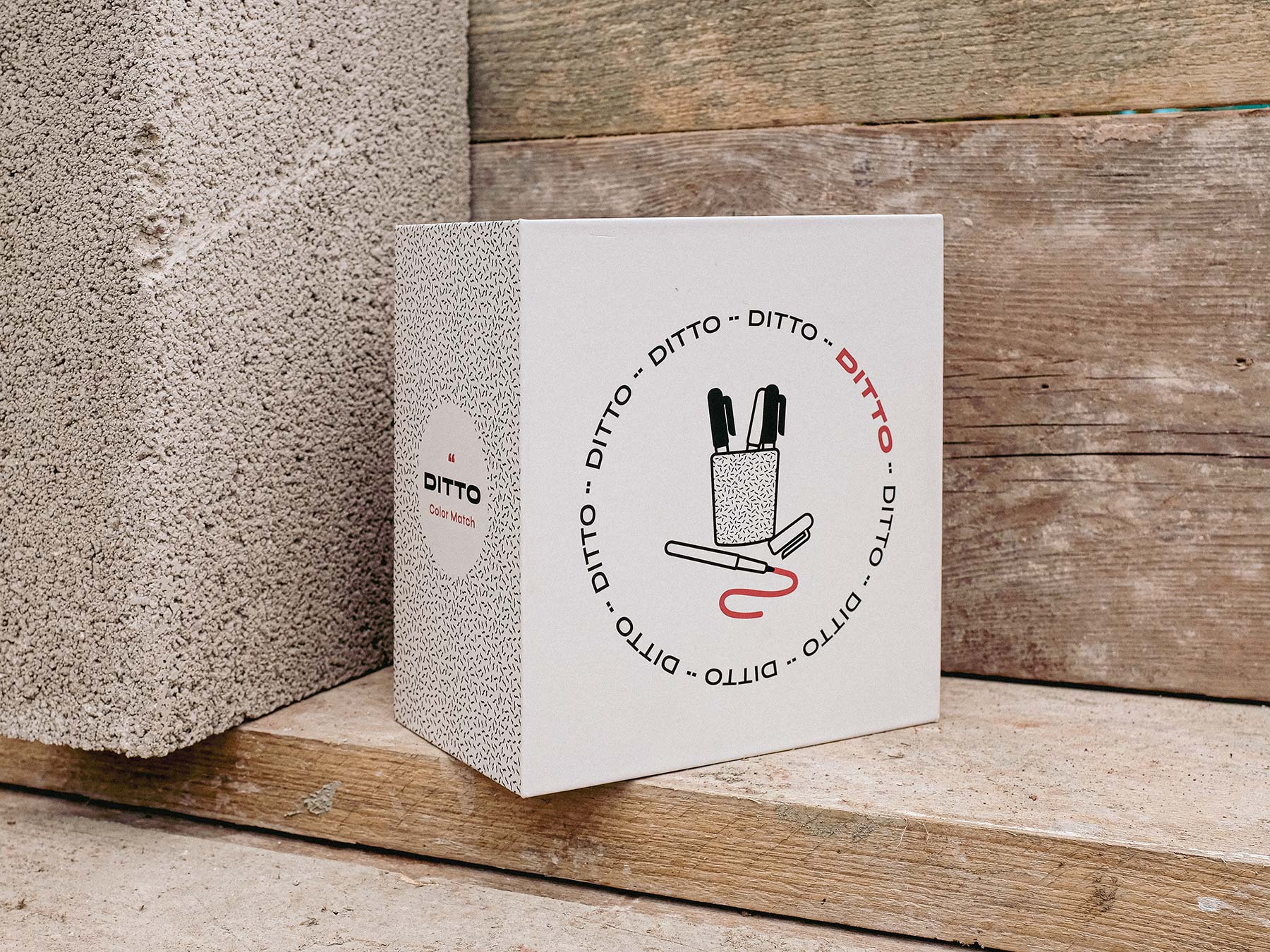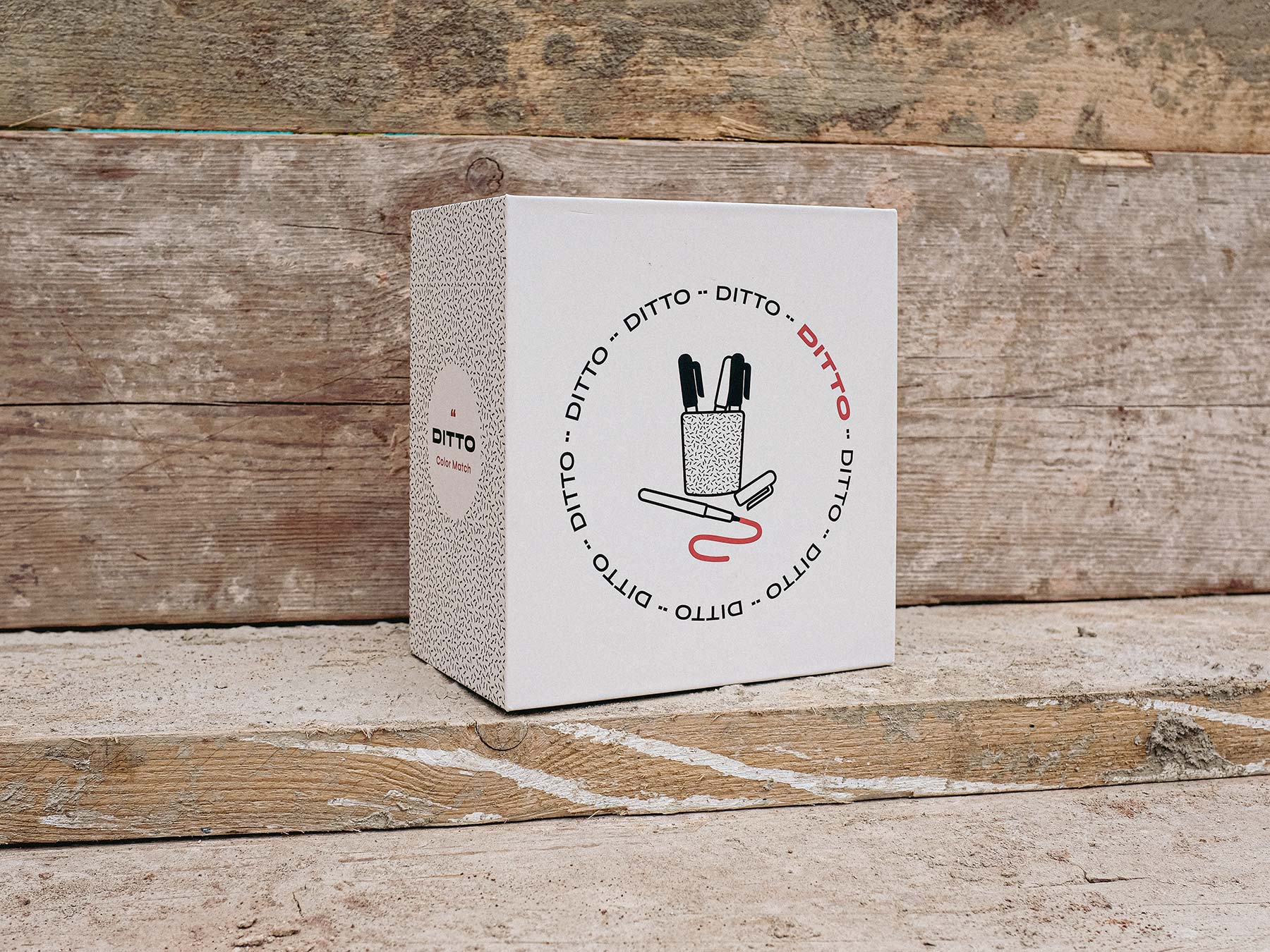 DITTO
- Color Match
- Fully Mechanical
- Zero Electronics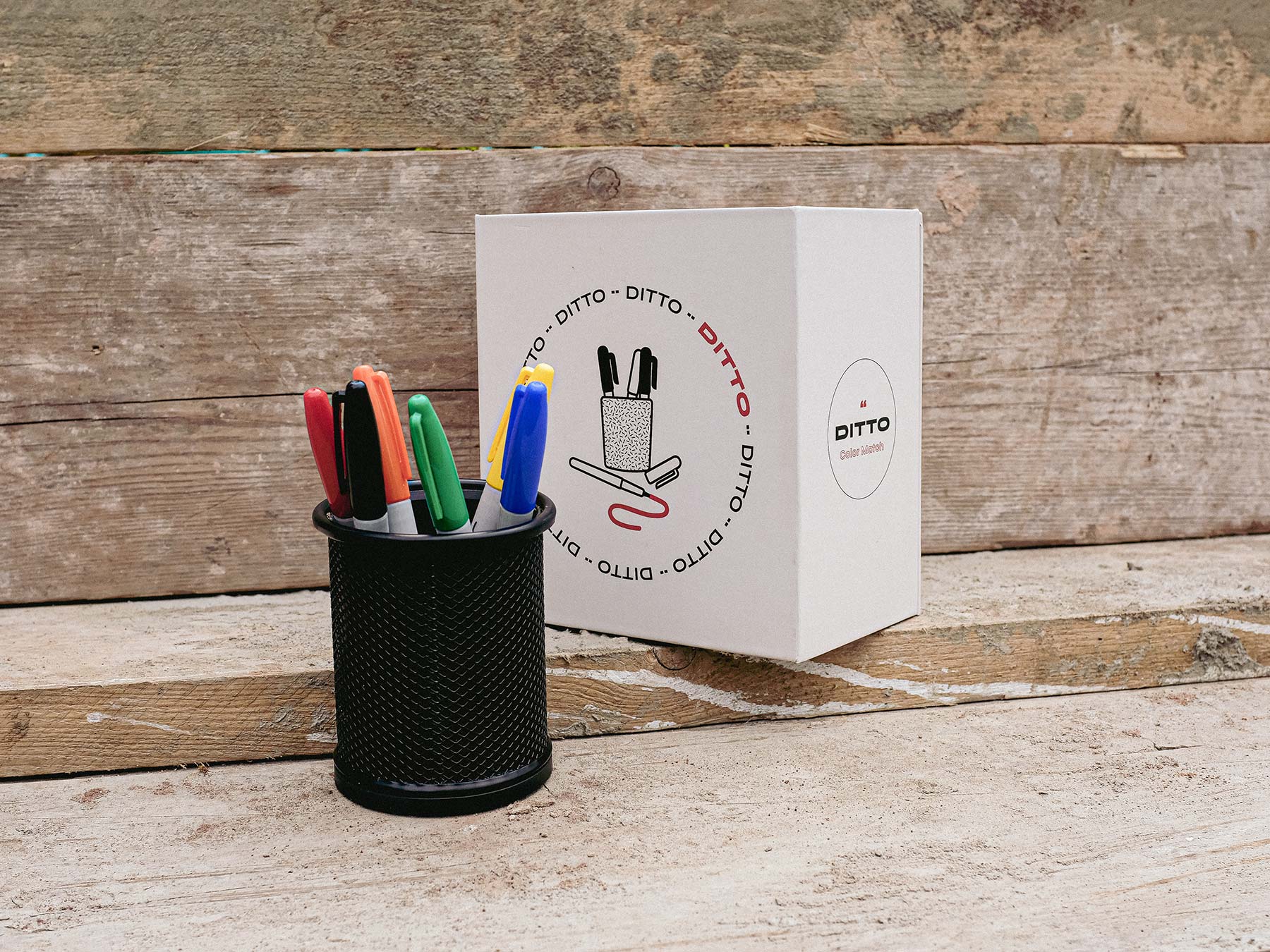 DITTO
Sale price

$99.00
Regular price
(/)
---
"Listen to me folks... Next to Vanish & Scribe, this is the greatest thing that Ellusionist has ever put out. I am so giddy!" - Justin Miller 
---
Have you ever wanted to perform a color match or prediction routine but couldn't justify the $300 to $600 price tag? 

DITTO is a fully mechanical color predictor that leverages gravity for its ingenious method. It has zero electronics. 
Gravity never runs out of battery. Gravity never fails to connect. 
That means you can always rely on DITTO to tell you which pens were chosen, and in what order. 
By knowing this, you can predict, read minds or even force objects. 
This is pro-level mentalism at an affordable price. 
Explanations by Peter Turner. 
Method credits = Quantimental by Ed Mellon & James Swoger
Picasso routine taught with the blessing of ProMystic & Craig Filicetti.
TELLS YOU WHAT COLOR THEY PICKED. 
ZERO ELECTRONICS.
This product is rated 4.7 of 5.0 stars.
It has received 25 reviews.
DITTO
So much better than depending on electronics.
Superb concept,but flawed design
The workings of this system are simple and the routines possible are sure to baffle your audience,however,the unit needs to be just about eye level for the spectators not to be able to see the method!! Needs some sort of cover inside to prevent inquisitive eye's from peering straight at the secret!!
Simple, yet highly effective!
This is a buy for sure. I haven't had a lot of luck with Ellusionist purchases, but this is a winner.
Pumped!
This product had me reeling with excitement. The trailer is simple and to the point and got me very ready to be abele to perform an effect that was until now out of reach due to it's price.
Delivery from America the the UK was quick and efficient I can't wait to get stuck into learning it.
Ditto delivers!!!
The simplified method for this prop and the confidence that it can be handled is refreshing!!!
What A Time, To Be A Mentalist!
After reviewing the "classified intel", I wish to Dai that this was twice as expensive... It's too strong for the potential value.
New idea for famous trick
Simple but effective great idea to do this famous trick without electronics!
Absolutely Amazing!
This is a fantastic trick and we'll worth the investment. This is going to be a regular part of my show. Do yourself a favor and get one.
Perhaps the best money I have Spent so far...
The effect works brilliantly and I was able to perform it in just minutes including several new ideas I am working up on my own. I highly recommend this to anyone! I think it will work well for you!