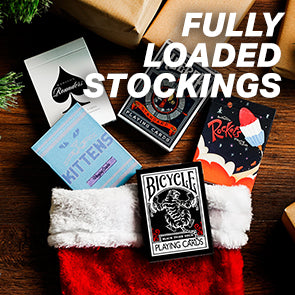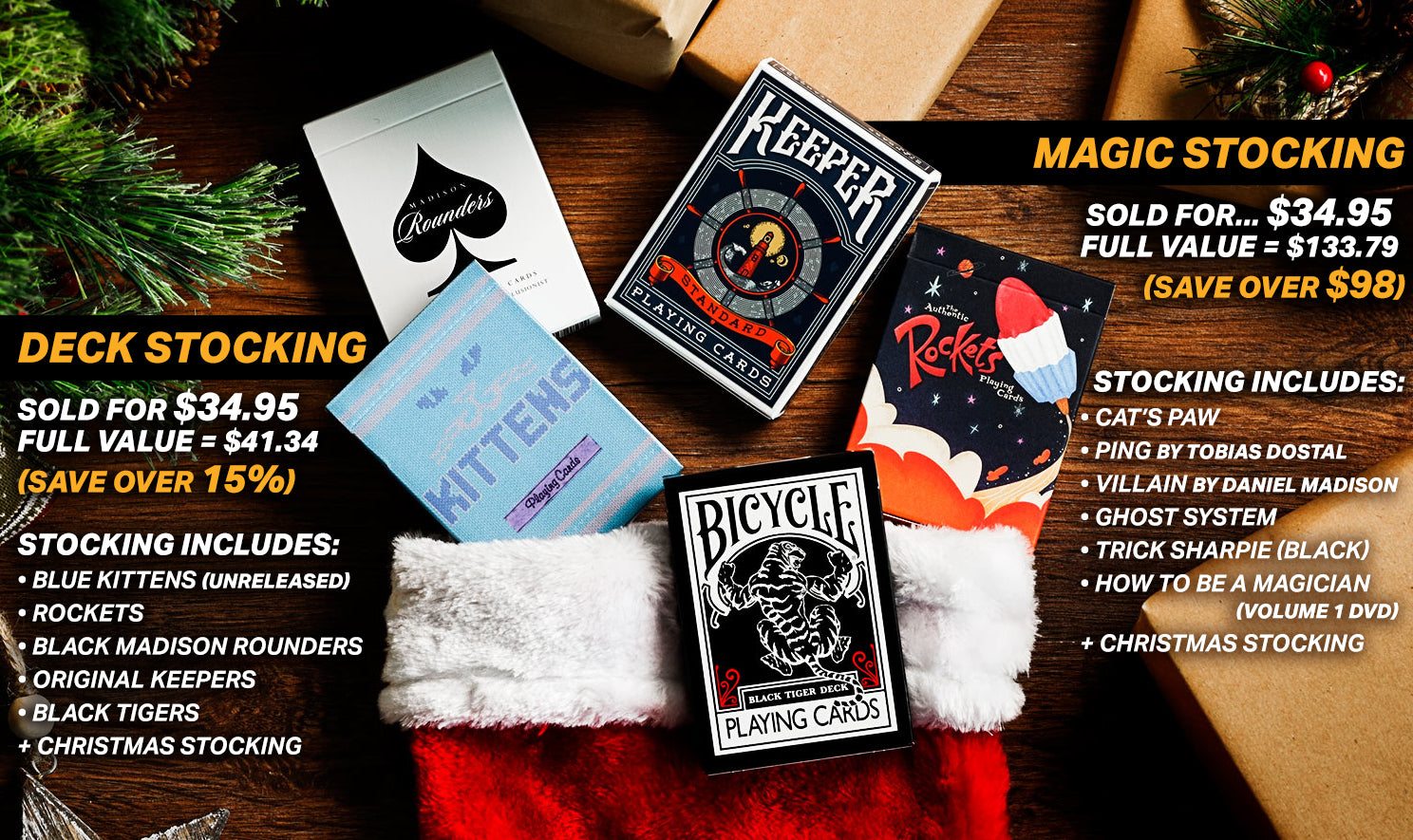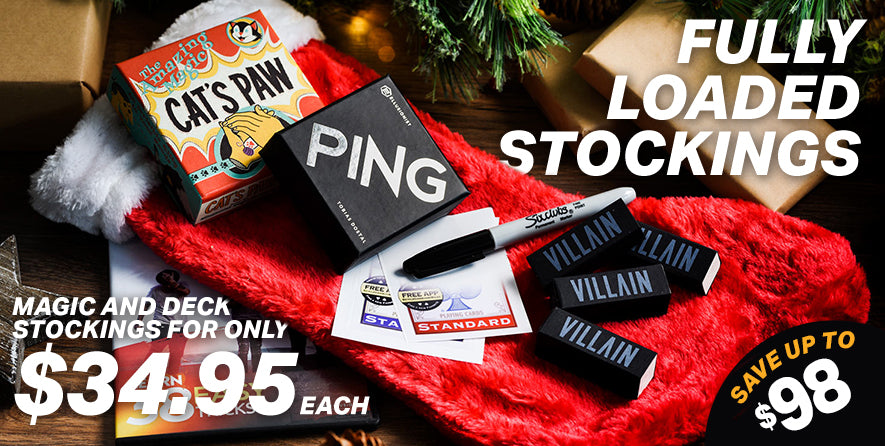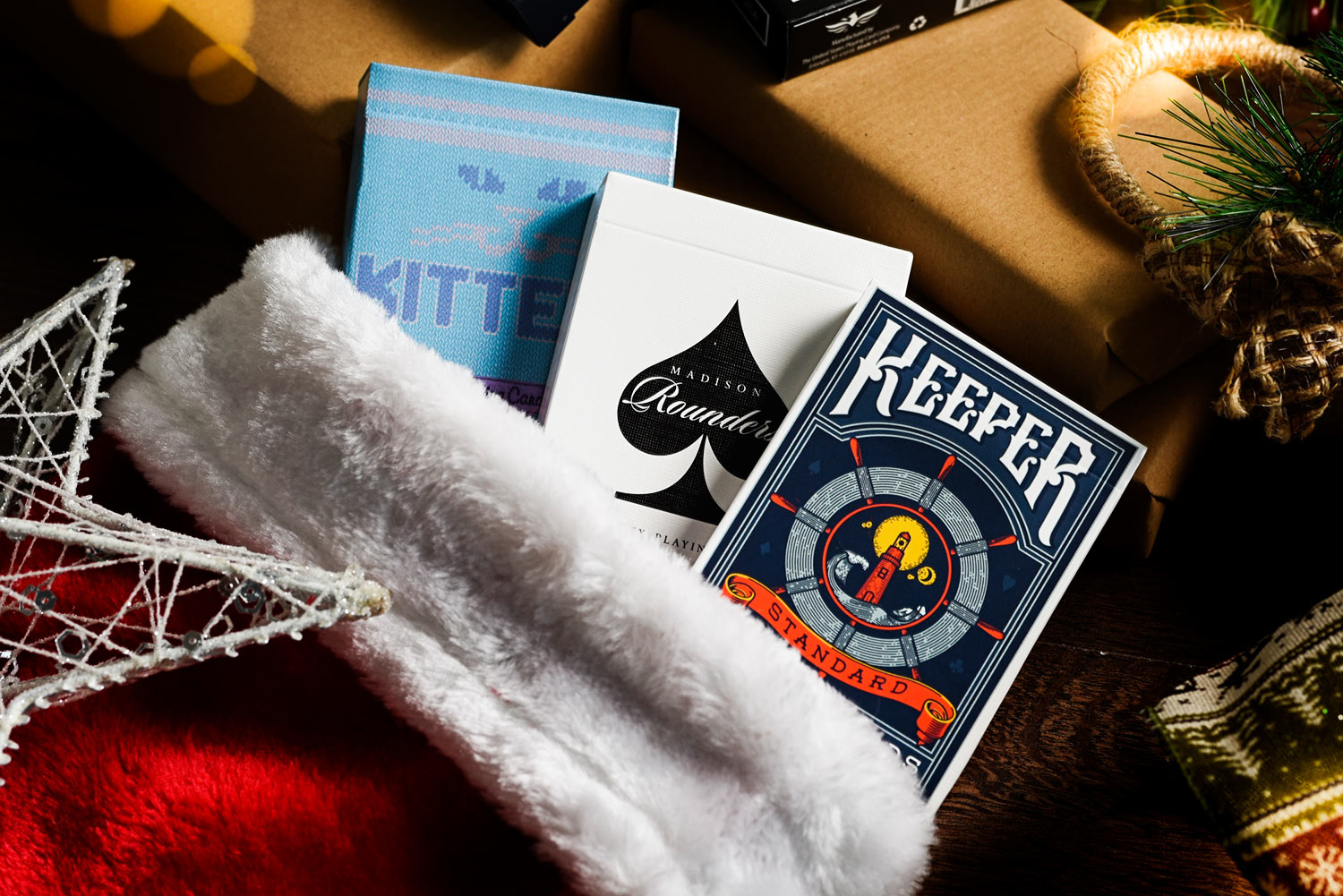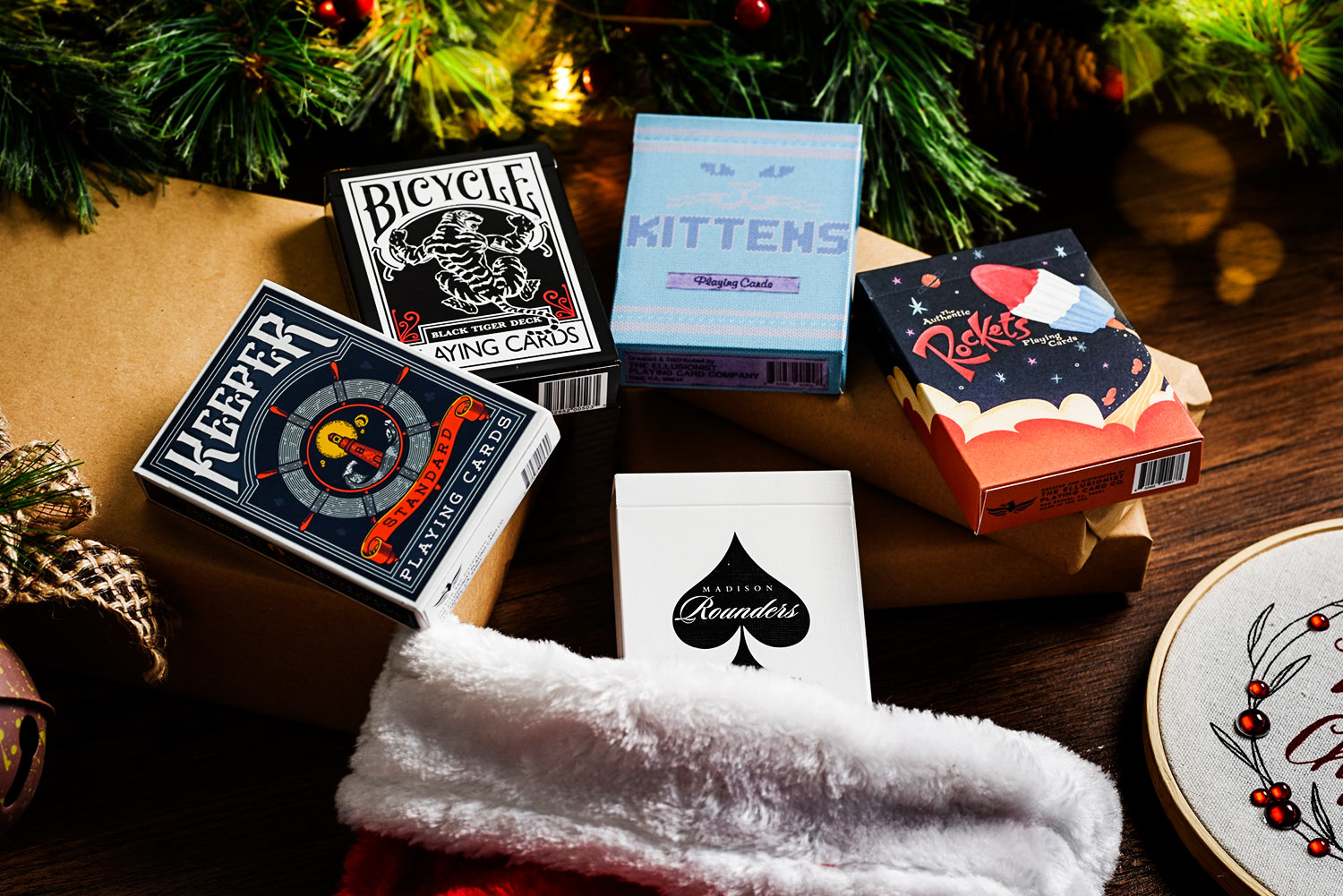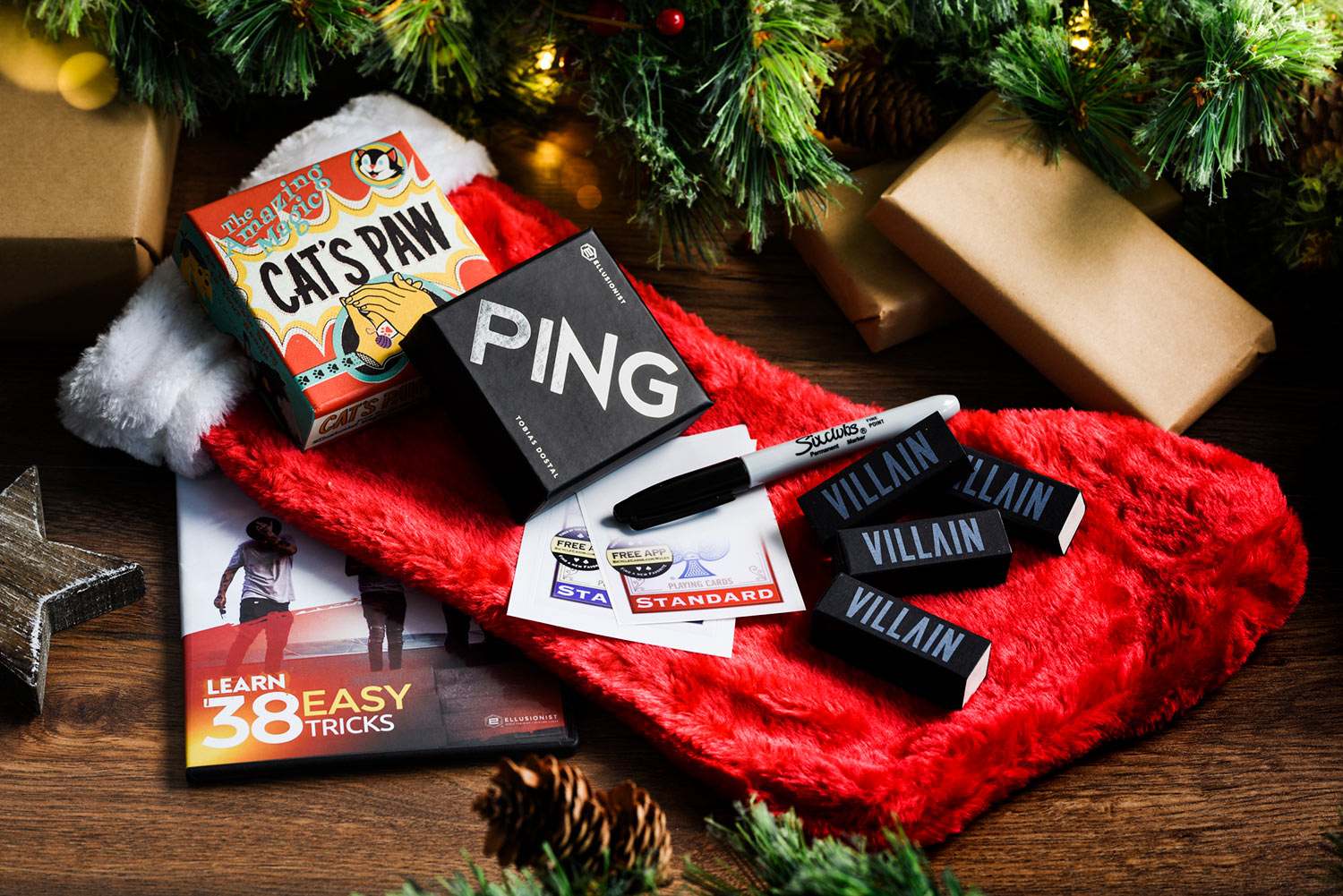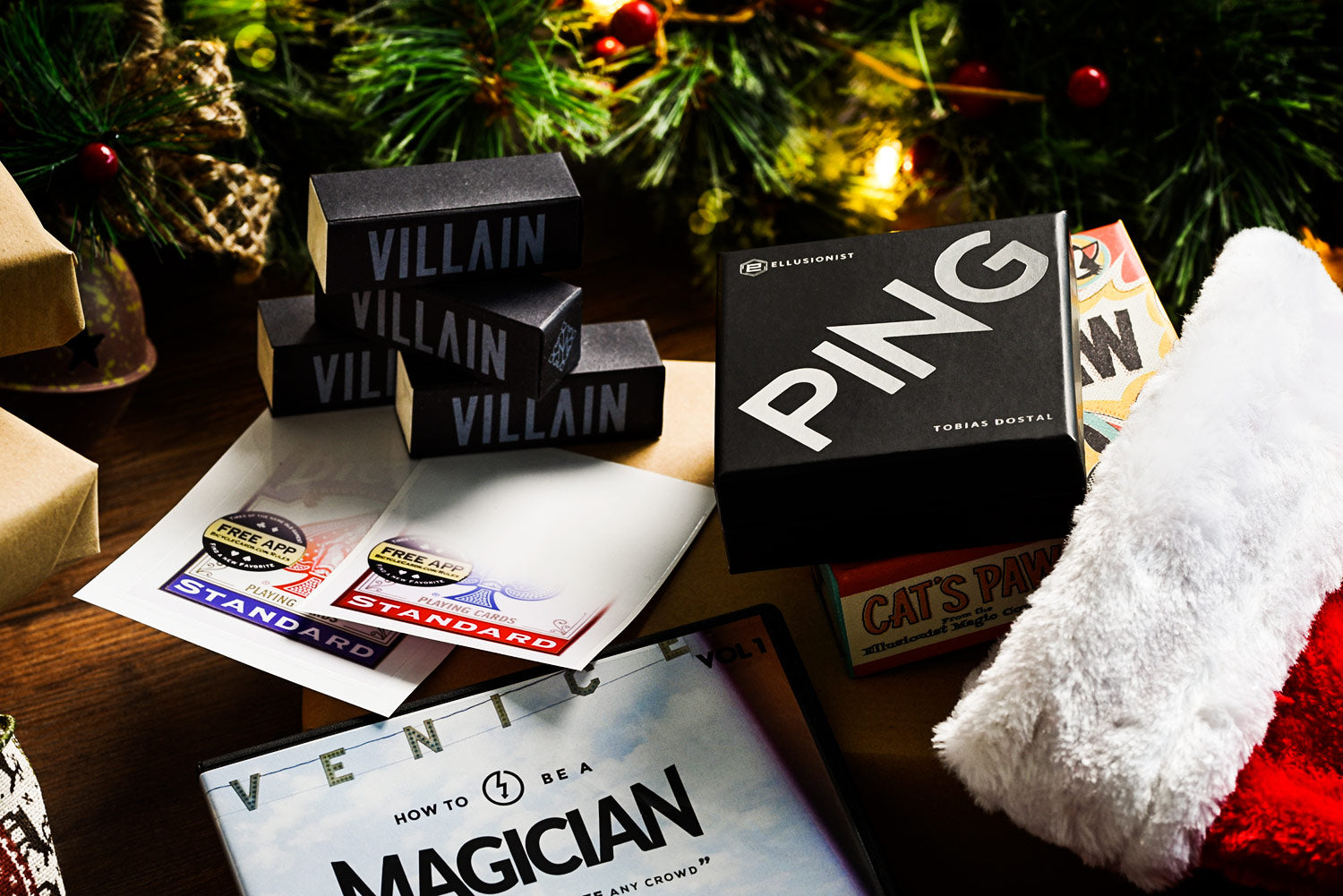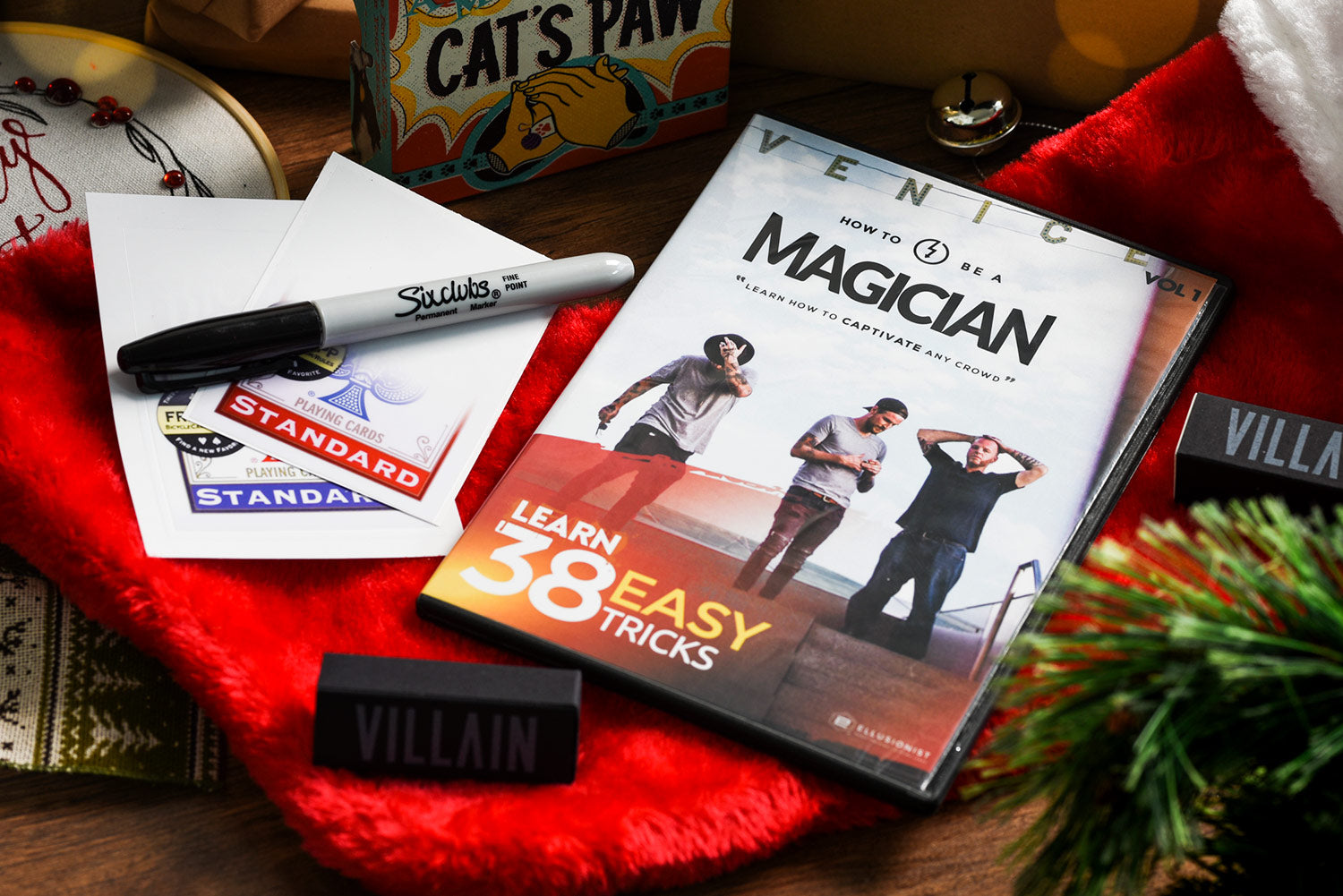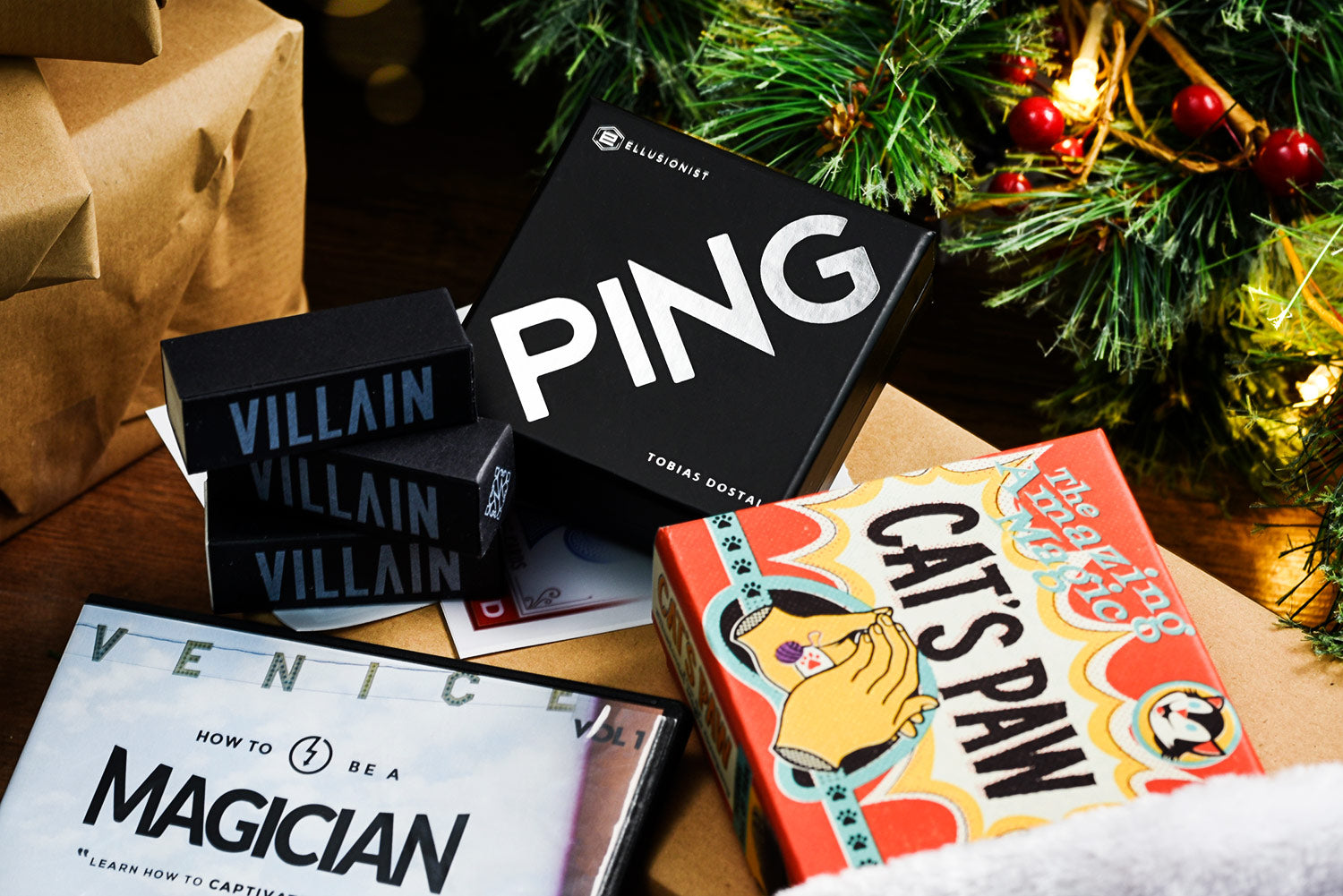 Ellusionist Christmas Stocking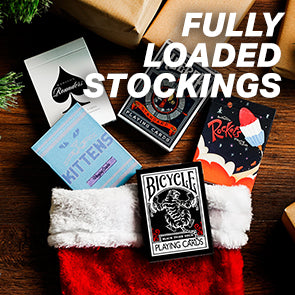 These are the first of their kind... FULLY loaded Ellusionist Christmas Stockings.
Our warehouse elves have been busy stuffing thousands of Christmas Stockings to the brim with Ellusionist playing cards and incredible magic tricks, so you don't even have to think.
Whether you're buying for a magician or playing card enthusiast, each stocking comes jam-packed and 100% ready to hang above the fireplace, or slide under your tree.
Up-the-ante this Christmas by giving so much more for so much less… with no extra effort.
No socks, no chocolates & no disappointment.
Order TODAY. 
This product is rated 4.6 of 5.0 stars.
It has received 8 reviews.
Summary
Amazing quality for the price. One of thr best purchses off this website.
Summary
I mainly bought this for How To Be A Magician and Cat's Paw, but I enjoy the stretch cards and the deck! :)
Summary
I purchased the magic filled stocking and trust me the value you get for what your paying is incredible. I was going to buy Villain by its self but then this came out and I was so happy. I immediately bought it and on top of it your getting OSYN which is a great magic trick and in that is the advocate and on top of that you are getting just a whole bunch of other magic gimmicks that every magician should have. All of this for super cheap. This is a must buy.
Summary
I ordered the 2 as soon as it came out. I got rounders.The magic sack is really good value.
Summary
Cant wait to get this I ordered this the second I got the email about it I'm getting mine tomorrow I got the tricks stocking ... love you Ellusionist!
Charles
The magic stocking was great value. Some fun gimmicks and a DVD with lots of great tricks for a variety of skill levels. This is a solid purchase for learning magic. If you took the time to work on all of this material and you would have the tools to entertain almost anywhere at a moment?s notice. It won?t all be for everyone though. I don?t do much coin stuff so Ping isn?t going to get much use for me. Finding the right deck for Ghost System could also prove a challenge as I haven?t seen that packaging in a while. Very happy with the stocking overall.
Summary
Ordered instantly as the advertisement came up on Instagram and the website hoping I'd be able to grab my hands on the Blood Kings V2 but after 2 weeks of excitement I was presented just Daniel Madison Rounders (not that they're terrible but I already have a deck of Rounders as well as Gold Rounders).
Happy with what came in other than the switch between the Blood Kings and Rounders. Still, Ellusionist doesn't disappoint with the quality and consistency of their decks and I won't be too fussy about getting more rounders c;
Summary
Just ordered the deck stocking and a few others decks and tricks. Thank you so much Ellusionist. You're awesome, this will not be the last time I purchase from you.