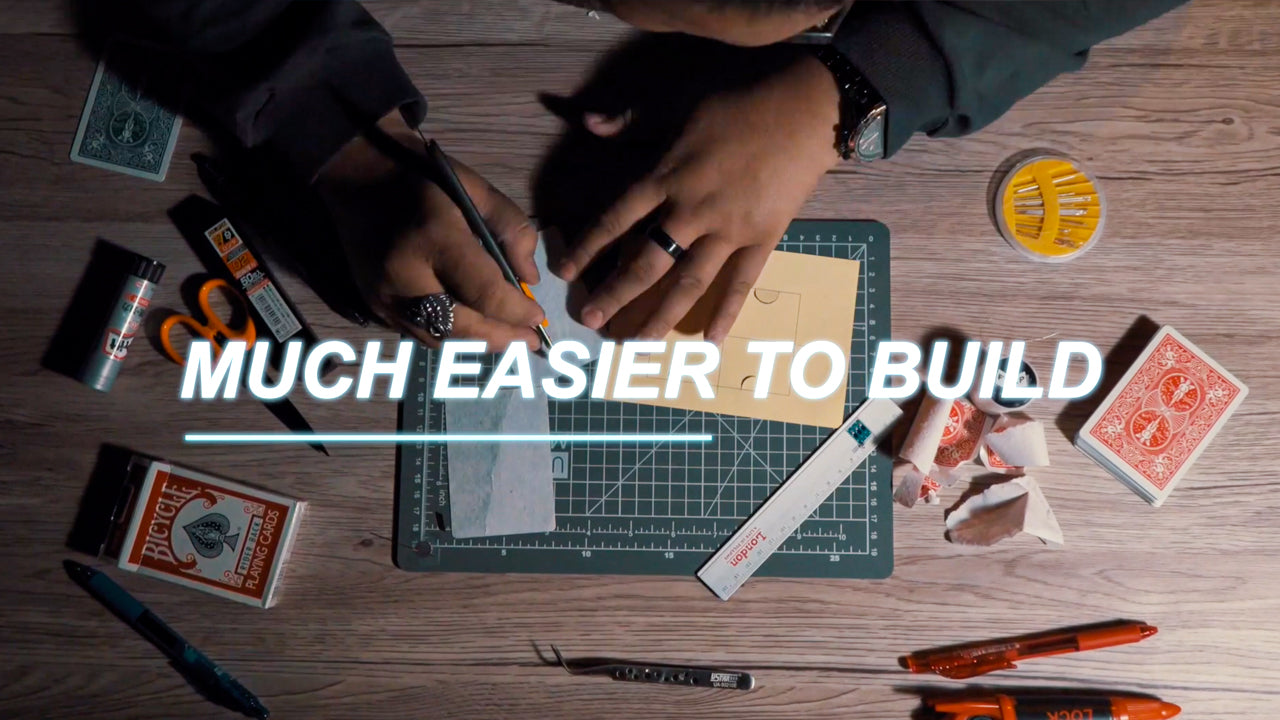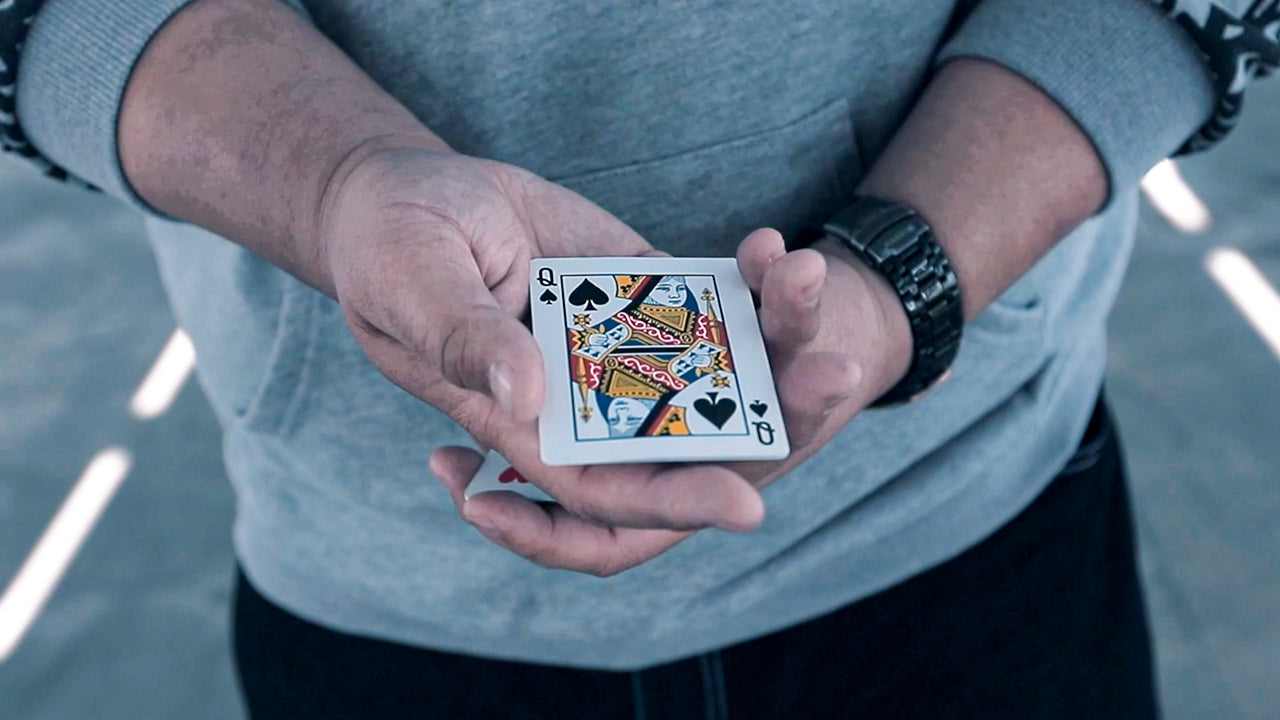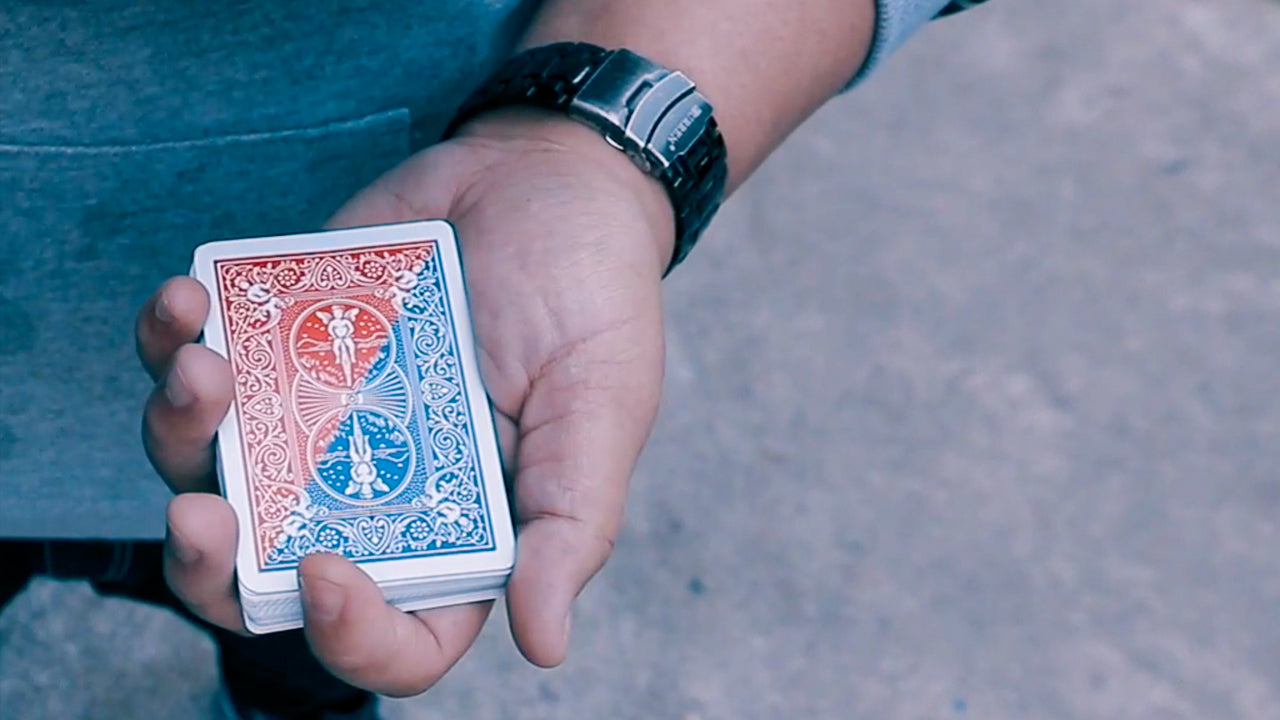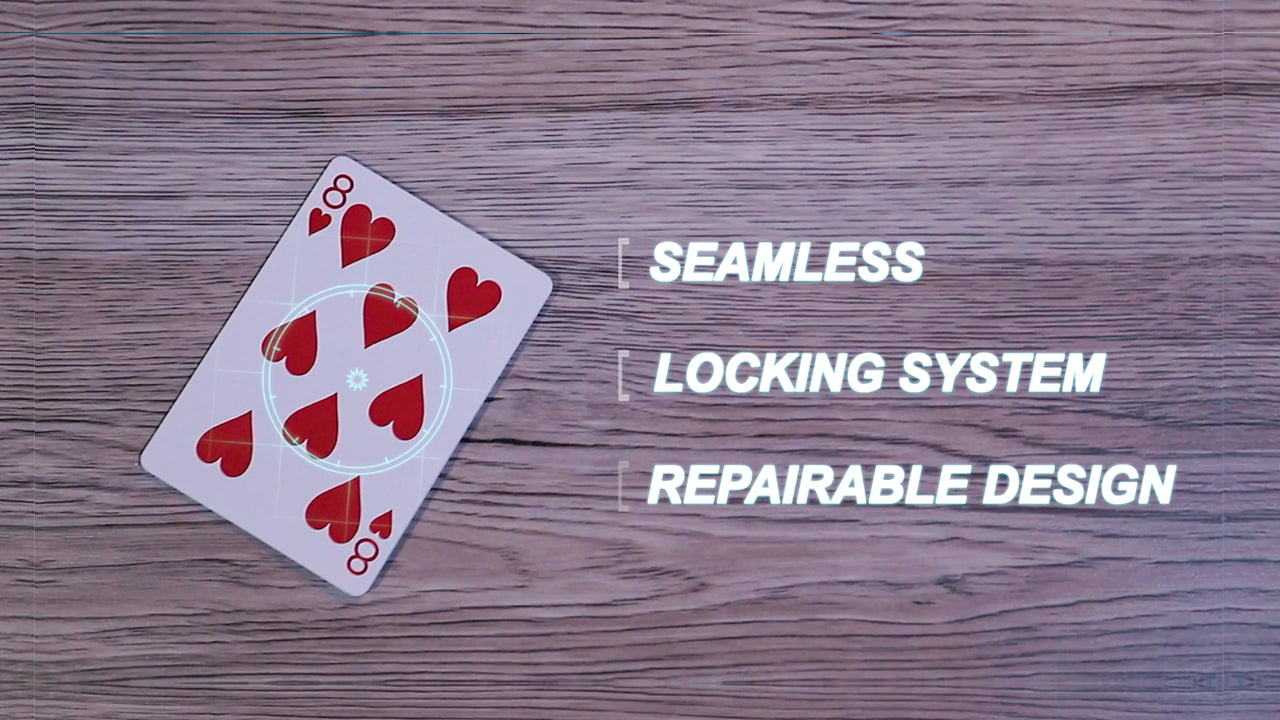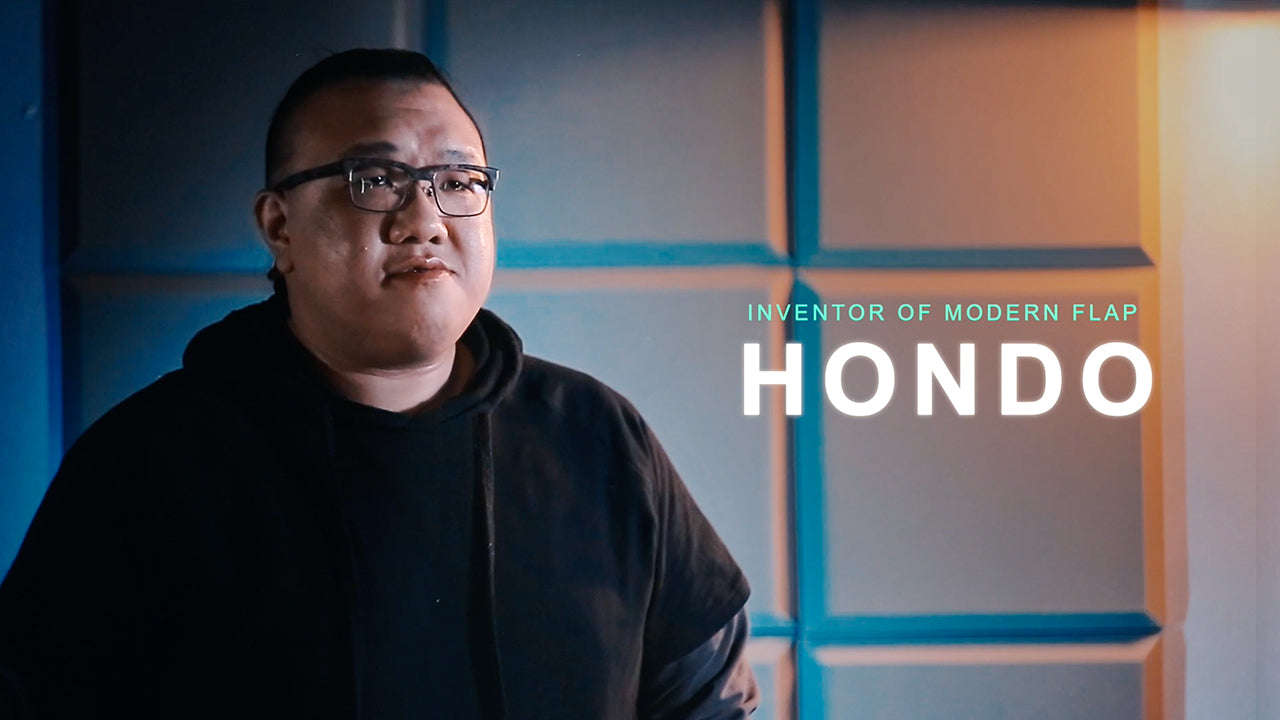 Flap 2.0
Learn Hondo's new, easier method for creating seamless flap cards. This instant access download will teach you how to create flap gimmicks that are 40% thinner than ever before.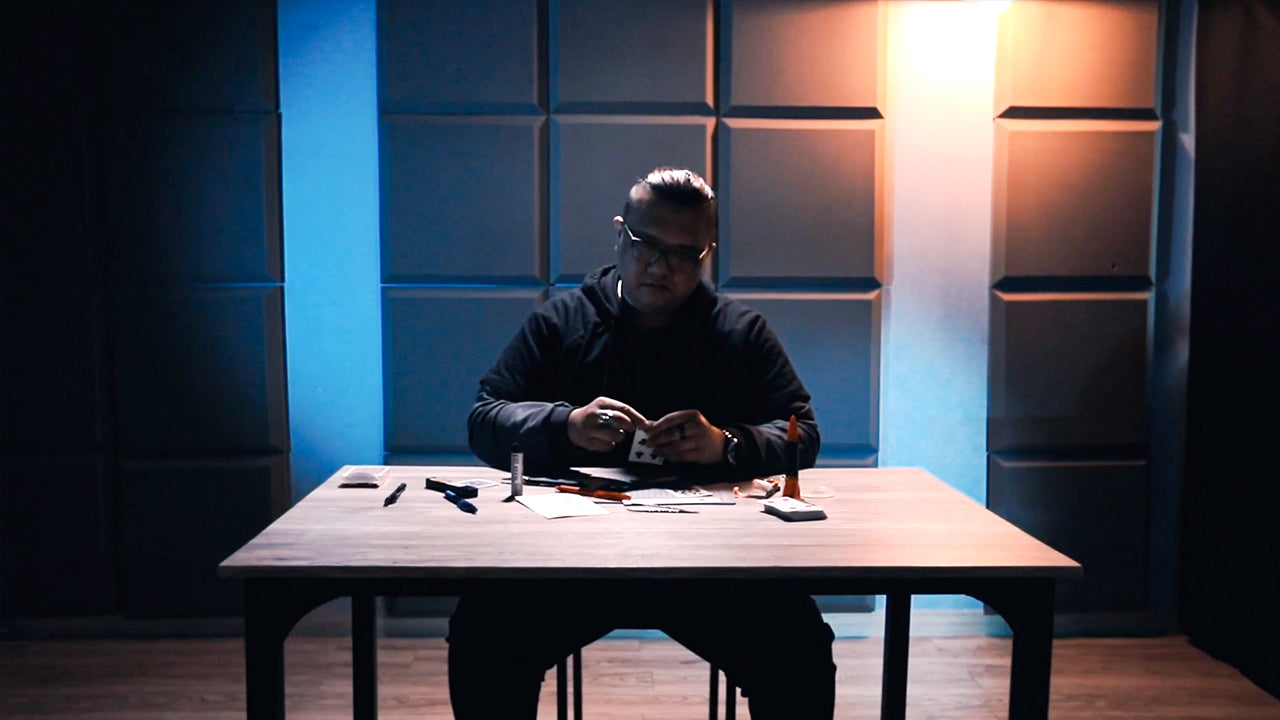 Flap 2.0
Sale price

$29.95
Regular price
(/)
Hondo's New Method
Create Seamless Flap Cards the Easy Way

Now 40% Thinner
Flap 2.0:

Much easier to build
40% thinner
Lets you create multiple change gimmicks

Better than ever:

Flap 2.0 gimmicks are seamless
Perform Hands off... Hondo will teach you his bidirectional locking system
2 hours of every secret Hondo has ever discovered on creating Flap cards

In 2016, Ellusionist partnered with Hondo Chen to release his method for creating seamless flap cards.

This best-selling download created a genre of magic all on its own. Especially for TV-quality visuals across social media.


Hondo is the worlds' leading authority on the creation of flap cards.

This is more than an instant access tutorial, this is a step by step, repeatable masterclass that will allow you to create the color changes you dream of.
In over 2 hours of entertaining instructions, you'll learn every gimmick-creation secret Hondo has ever discovered... no stone left unturned.
Flap 2.0 is available to download and learn INSTANTLY.

Learn the method NOW.
This product is rated 4.9 of 5.0 stars.
It has received 52 reviews.
A++
Hondo is the master of this. Couldn't recommend it more for anyone wanting to learn a great method in constructing flap cards.
Fantastic Video
This video is exactly what I expected. It goes into great detail about how to make the cards. All of the instruction is subtitled and there is a music track that plays during the video. The music track is about 30 seconds and repeats over and over.... and over. I muted it because listening to it for 2 hours gets quite annoying, but that isn't a reason to not purchase this. You will need to buy several products to actually make the cards, so be prepared to spend more money than just on this video. This is also not something you will get right on the first try.
Very glad I made the purchase and I would recommend it, but only to someone who likes the craftiness of making gaffs.
Pretty good
The tutorials cover how to make the flap cards, and they look pretty good. You may have to buy some extra materials, however, but the flap cards look like they work well!
Great !
Everything you ever wanted to know about Flap cards. Very well detailed
Amazing tutorial
This is definitely a 100% upgrade from the original hondo flap. The tutorial is easy to follow and very detailed. If you like flaps then you definitely need to get this.
The best way to make flap cards
Hondo teaches the best way to make flap cards not only that but he reveals every secret that he knows and I think if you do card magic that knowledge is very valuable.
Flap 2.0
Hondo has made learning the process super easy, step by step instructions and a material list with links to the exact products he uses. So many possible tricks to do with flaps.
Great tutorial
Great tutorial from the master himself! Great Buy
Love it
I'm glad I picked this up. Color changes are probably my favorite trick and making your own is more satisfying then simple slight of hand
A must have !
If you want to explore a whole new world in card magic and have a real magic feeling performing things you DIY, it is the DL you need !
In this video, you will find everything you need to build your own flap cards, and much much more… each detail, offered by Hondo, the worldwide specialist, is explained, and if followed, will give you incredible visual effects.