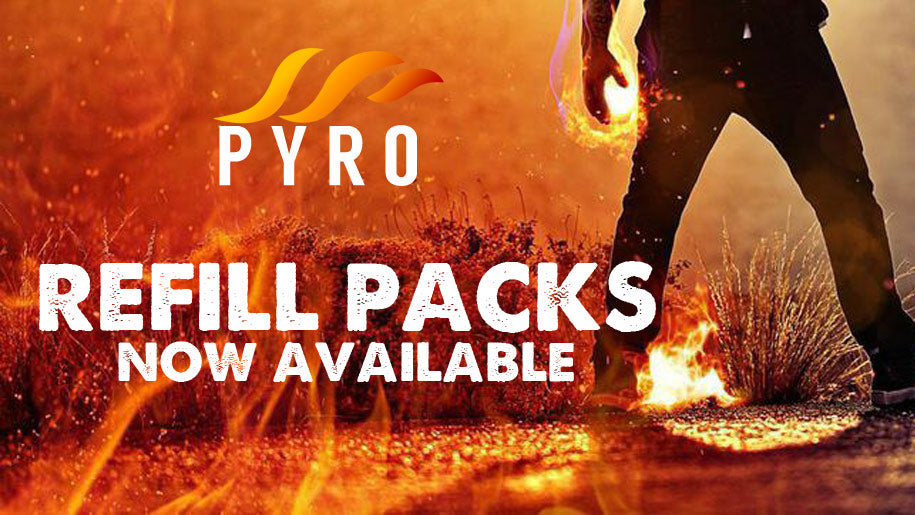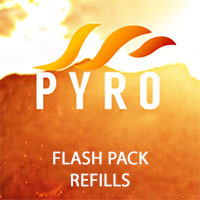 Refill for PYRO/PYRO Mini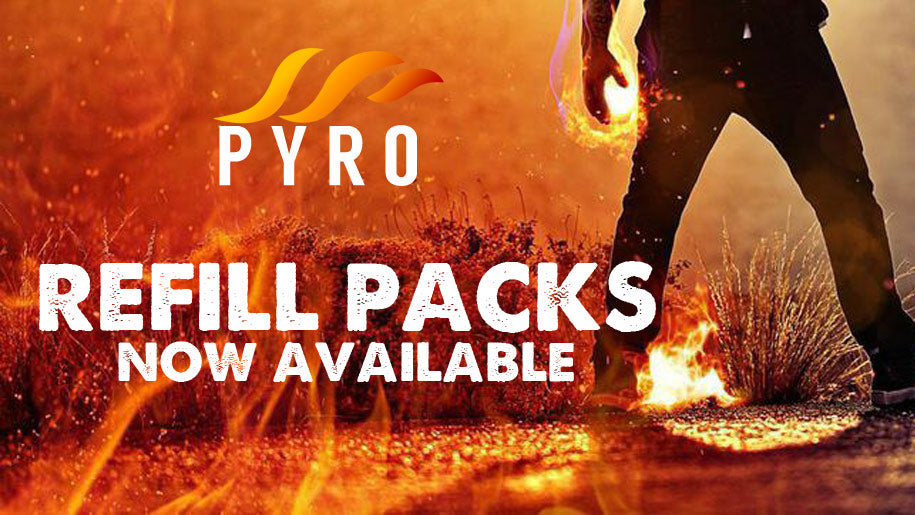 PYRO REFILLS NOW AVAILABLE
---
These are Flash Cotton & Paper Refill Packs for the PYRO or Pyro Mini Fireshooter Units, with each Refill containing over 120 Loads for your unit. You can purchase the Best-Selling Pyro Fireshooter here.
---
This product is rated 4.9 of 5.0 stars.
It has received 67 reviews.
HELPFUL, HONEST AND CARING PEOPLE
I wanted for information on a unit "PYRO MINI" bought several years ago. It had been placed on the shelf and as most people, I got to the point I wanted to play with it. I had lost the information sheet and supplies needed to make the unit work. People within this organization assisted me sent all required information and took my order for needed supplies. I am very grateful and highly recommend them for assistance or products.
Magic Fire made EASY AF
First time user purchaser of anything like this.
It works great! Burst into fire INSTANTLY with a quick "FLOOF"
I have convinced my six-year-old child.
That magic is REAL and his daddy is a fire elemental magician...
On a side note you get surprisingly a lot of flash paper and flash cotton!
It also comes "wet" for safety, So you have to dry it out or it won't work correctly.
You also gets WAY MORE for your VALUE at ELLUSIONIST.COM compared to generic Amazon flash junk...
Exactly what my hungy pyro mini needed
I find that using the intended thinner flash paper for this device works best.
pyro mini
had a small problem with my device. the problem was taken care of the same day.
Great product...
Great product...works as you should expect.
Writing this review seems weird to me because it's about reviewing flash paper and flash cotton. Trying to win the $250 drawing. Seriously, though. I'm anxious to write a review about the Pyro Mini, itself...It's a blast.
The cotton and paper refills are the same as the cotton
and paper that comes with the Pyro Mini. Works good!
Refill for Pyro Mini
Just awesome. This stuff is Fire. The deal was hot and the trick is hotter!
Pyro mini refills
Came quick and it's exactly what I needed works perfectly thankvyou
Best quality available!
Can't be beat for the pyro mini. Don't waste your time looking elsewhere!
Flash paper and flash cotton