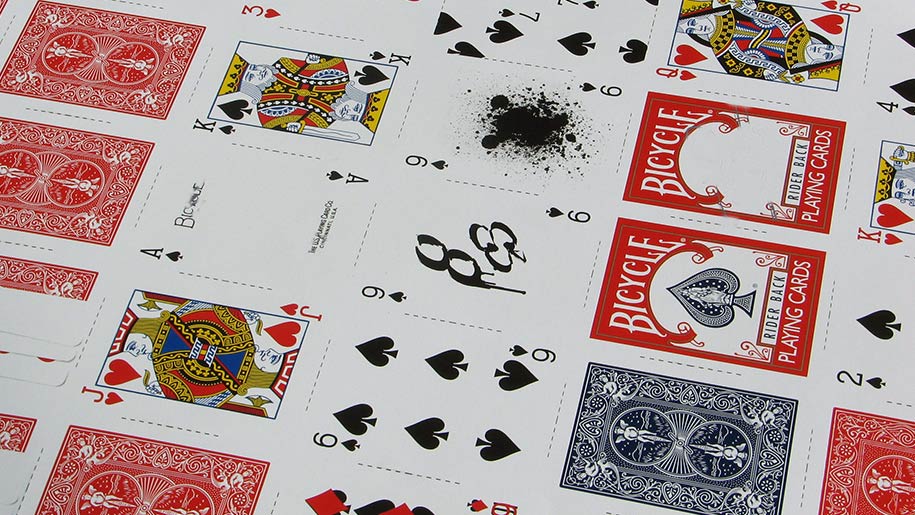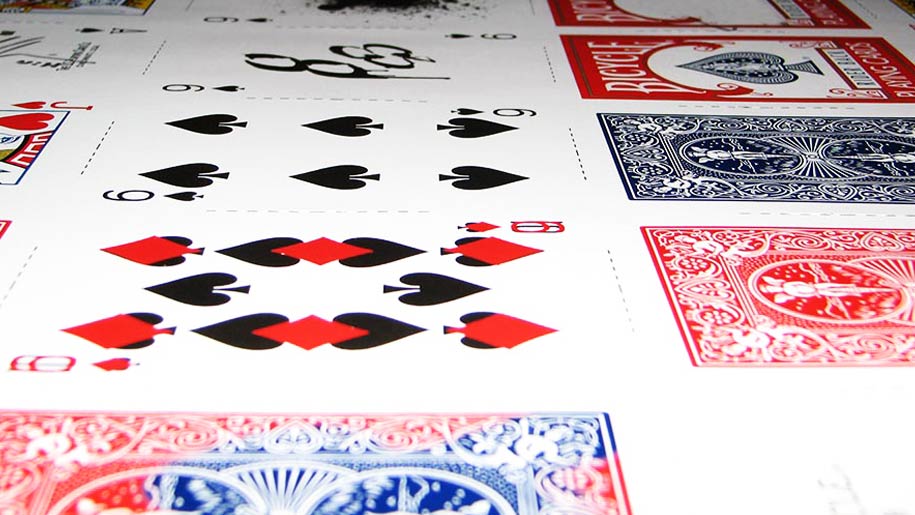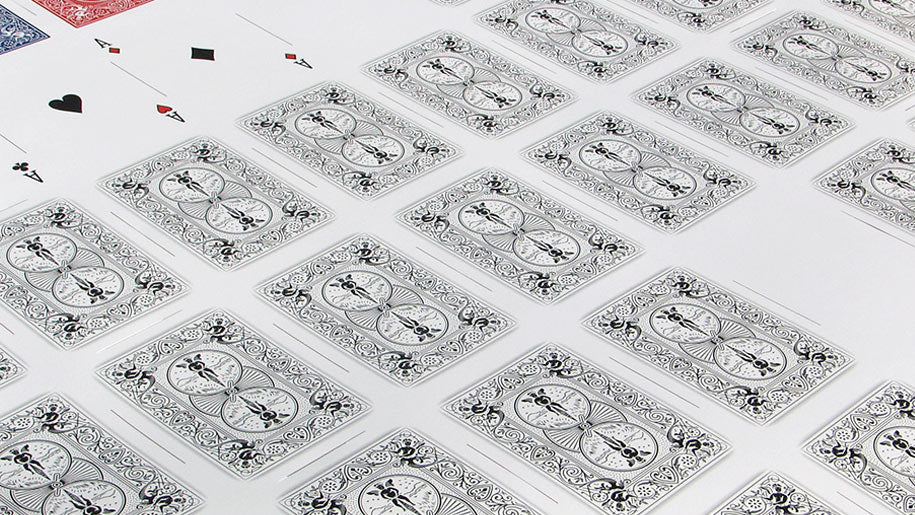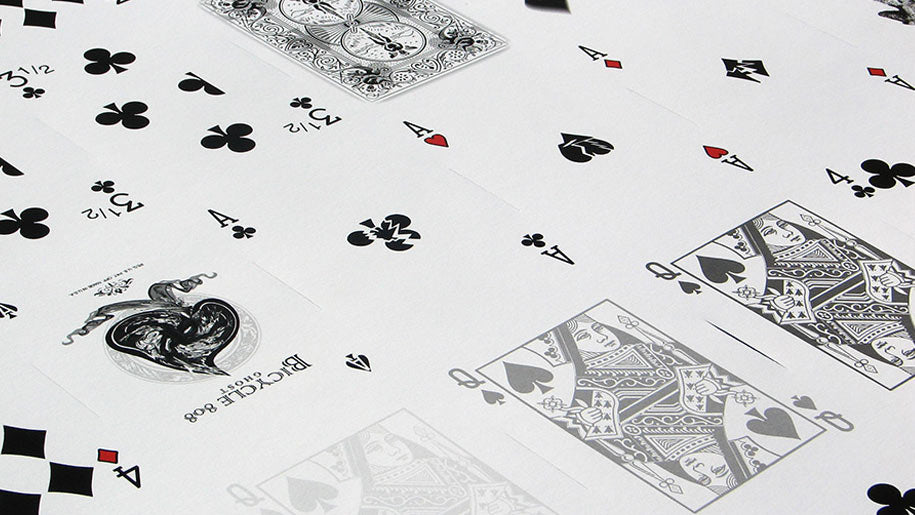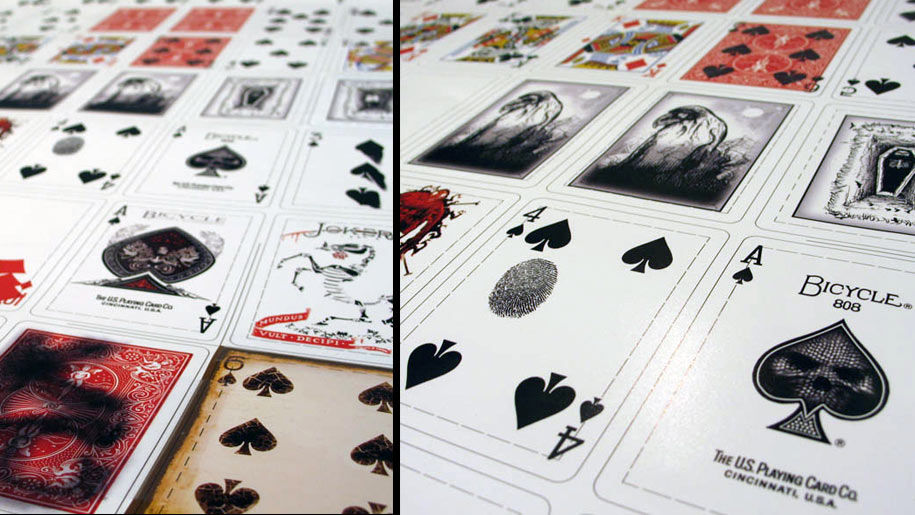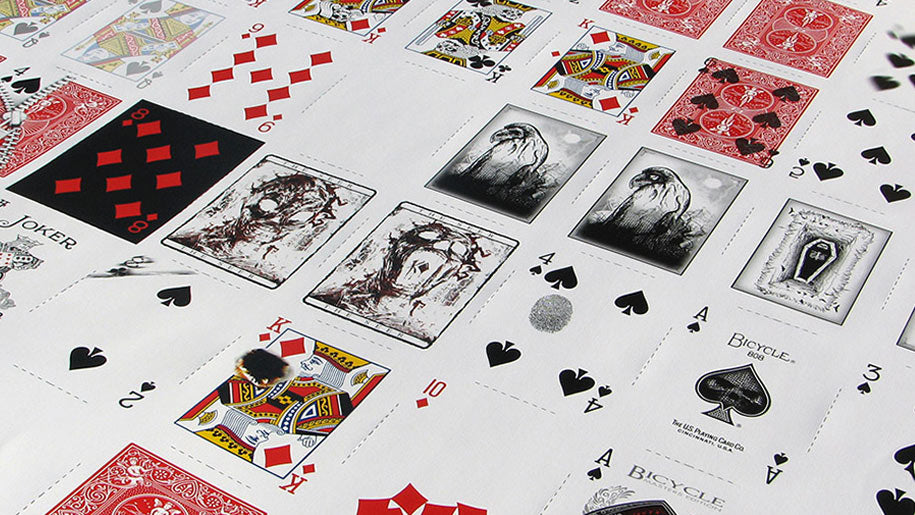 Gaff Deck Uncut Sheets
We'll send an email when it's back in stock
There was an error signing up for restock notifications. Please try again.
Get an email when it's back in stock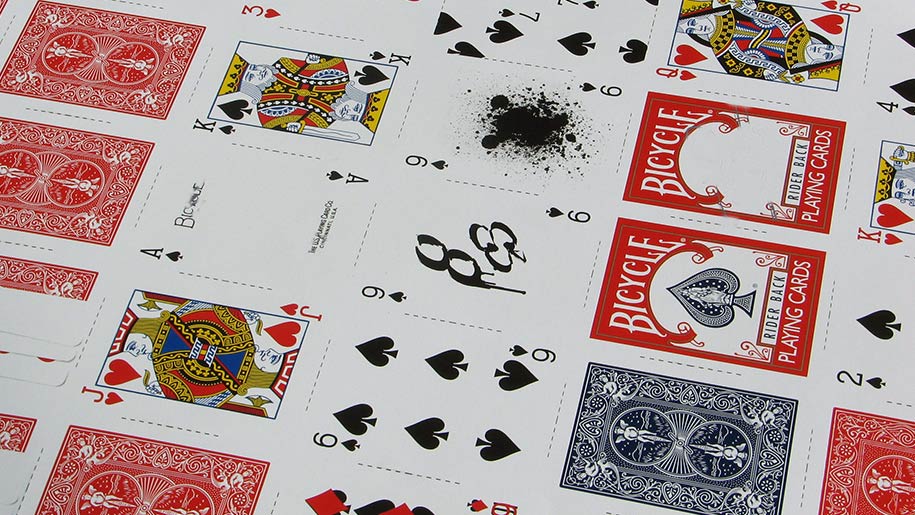 We'll send an email when it's back in stock
There was an error signing up for restock notifications. Please try again.
Get an email when it's back in stock
It's been nearly four years since we last offered uncut sheets on our website. At that time, they were selling them for between $150 and $250 a sheet. We only have limited numbers of each design left - some as few as 25 sheets, some never to be printed again.

As part of our 2012 Holiday Giveaway Celebrations, we are again releasing these from our private reserves - and at these drastically reduced prices - they're not going to last long.
These are genuine playing card sheets - pulled off the presses at the United States Playing Card Company before they had a chance to be cut and packaged in boxes. They will ship separately from the rest of your order via USPS, carefully rolled in specialty poster tubes.
Please note: Ships unframed. Whilst every precaution is taken to safely pack these, some minor scuffs, scratches or creases may occur at the extreme edges of the sheets. As these blemishes are unavoidable - and generally covered during the mounting process, Ellusionist will not accept returns for these items. That said - if there is damage that makes the sheet unusable, we will gladly replace it for you.
This product is rated 5.0 of 5.0 stars.
It has received 12 reviews.
Work of Art
This uncut deck is truly a work of art. I can't wait to frame it and hang it on my wall
La mejor idea y calidad
Simplemente son hermosas, da a los magos idea infinitas para juegos de magia. simplemente las mejores
Translation:
The best idea and quality
They are simply beautiful, they give magicians endless ideas for magic tricks. simply the best
Great looking nostalgia
I used to perform with this deck years ago and now it looks great on the wall!
One of my favorite decks, uncut!
I mean, or is what it says it is... except it's going to be used as a great conversational decoration piece in my man cave!
Solid piece of art
I've been a huge fan of the ghost gaff since I first stumbled upon army of 52 years ago. With the recent changes to copyrights, hanging this is the best and only way I know to pay hommage to effects that have brought mystery to many lives I've encountered. Best $60.00 I ever spent.
Uncut sheet
So this was my first uncut sheet. And it is awesome. I like all the misprints and other oddities. I'm an oddball and this was perfect.
Uncut gaff deck
An amazing piece of modern art - each and every card is stunningly visual and the framed sheet is the centerpiece of conversation!👍🏽👍🏽👍🏽
Uncut joy
My husband collects uncut sheets but this one is by far my favorite. The gaff deck is a joy to look at since every card is set up to be part of a trick. It's a beautiful piece of art that I can't get enough of!
Amazingly beautiful
Rolled in a very durable tube, it came perfect with no marks, scratches or bends!
Also, it just looks amazing!!
Perfect Condition
Cards came rolled in a poster tube with paper surrounding the sheet. No scratches or bends!