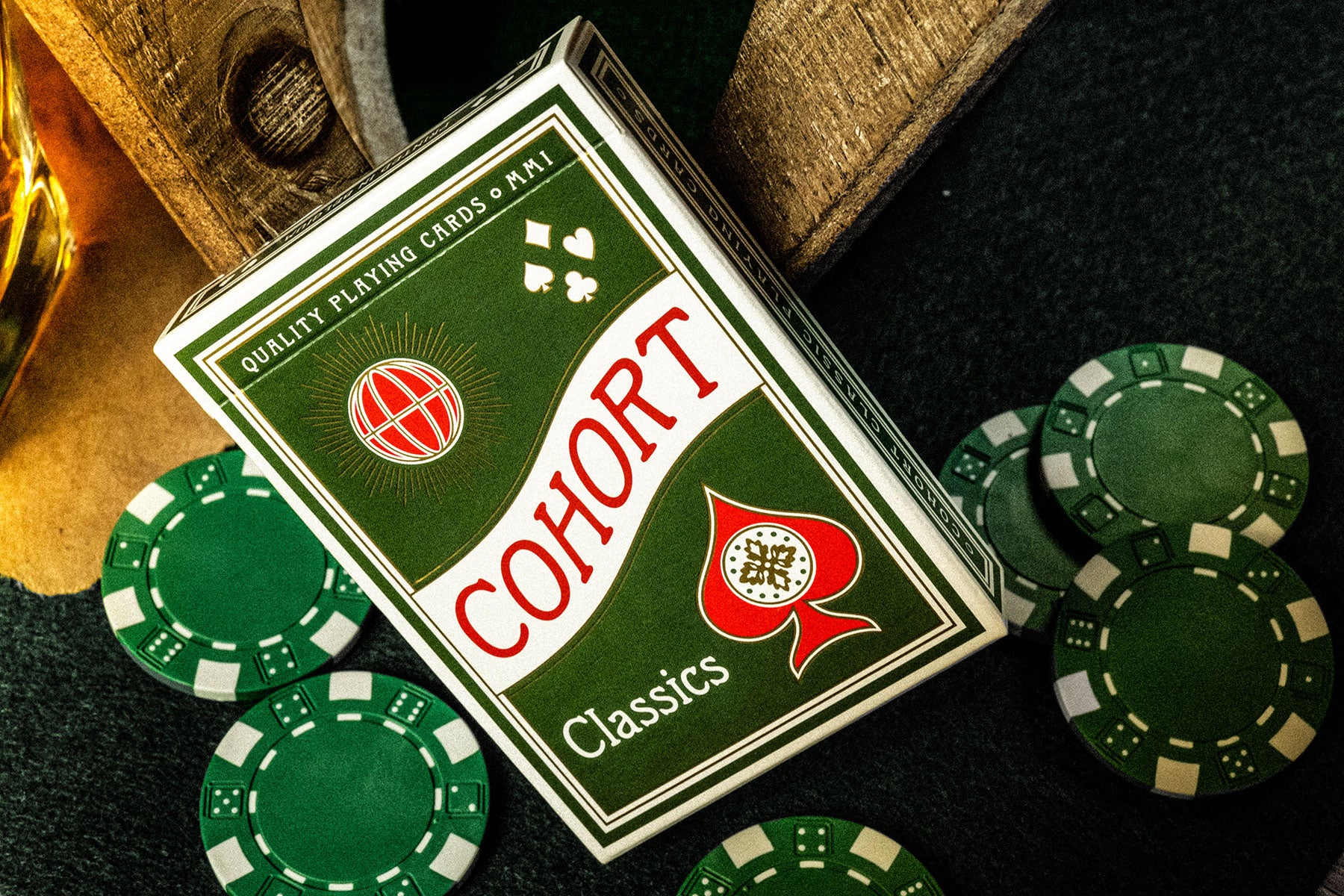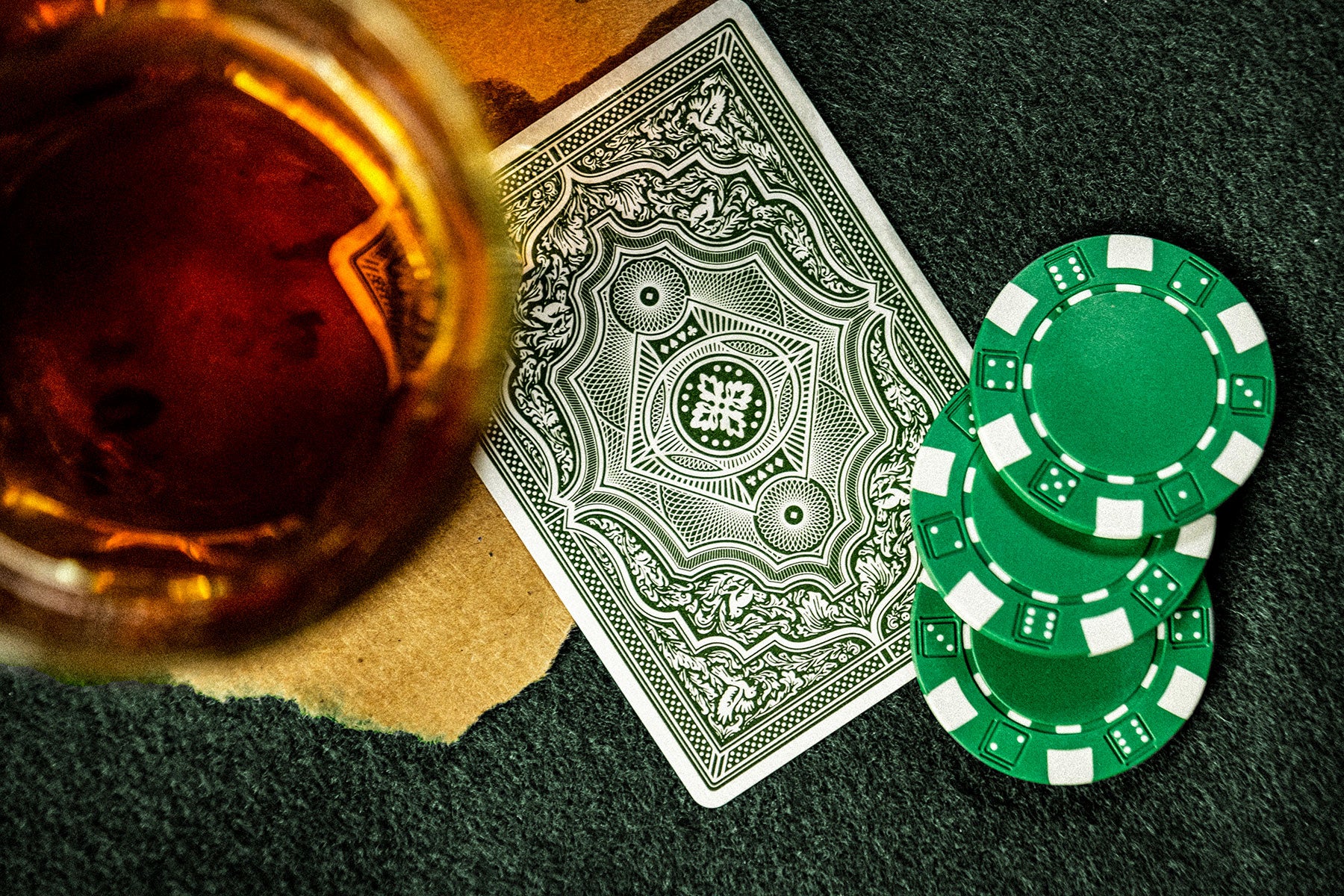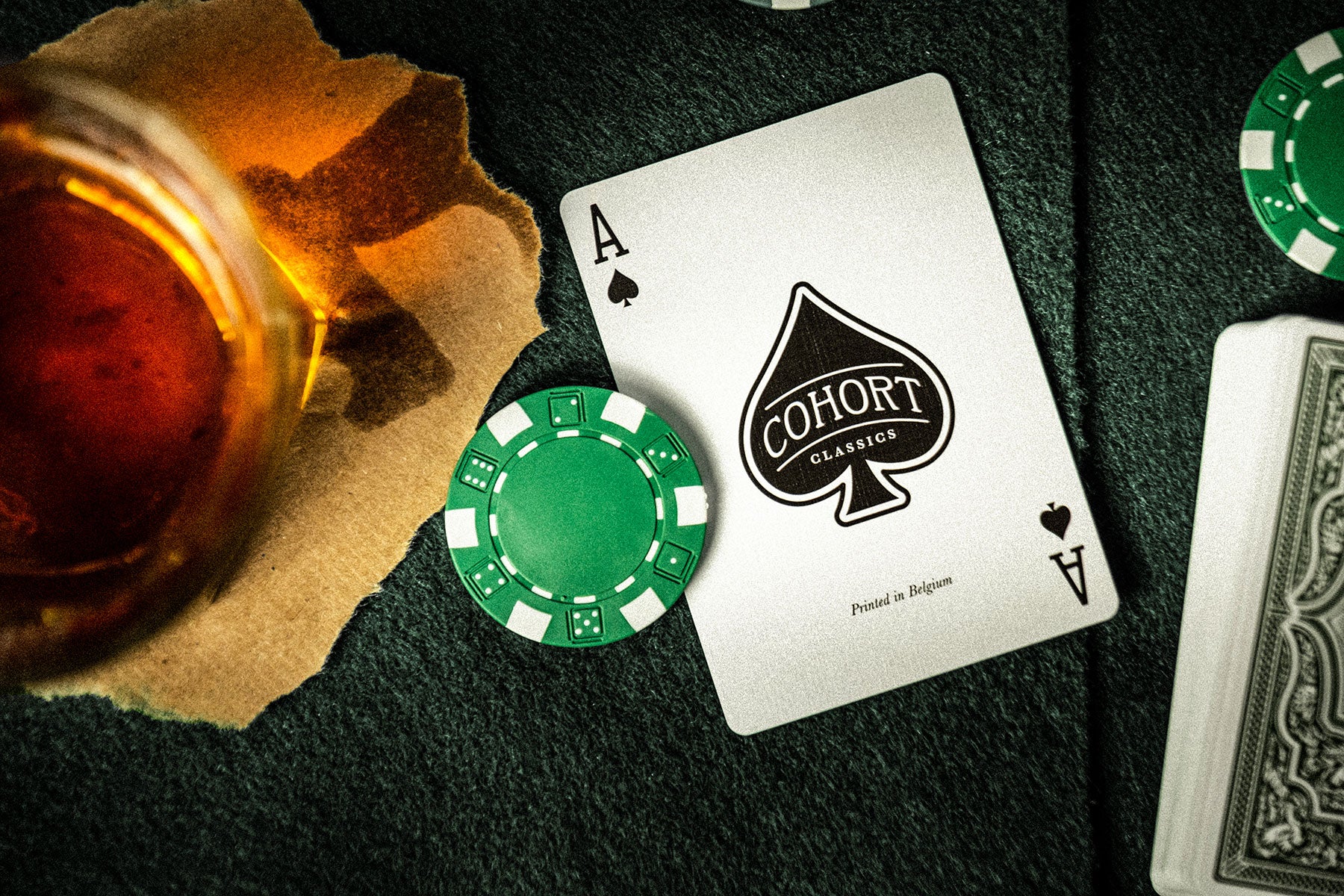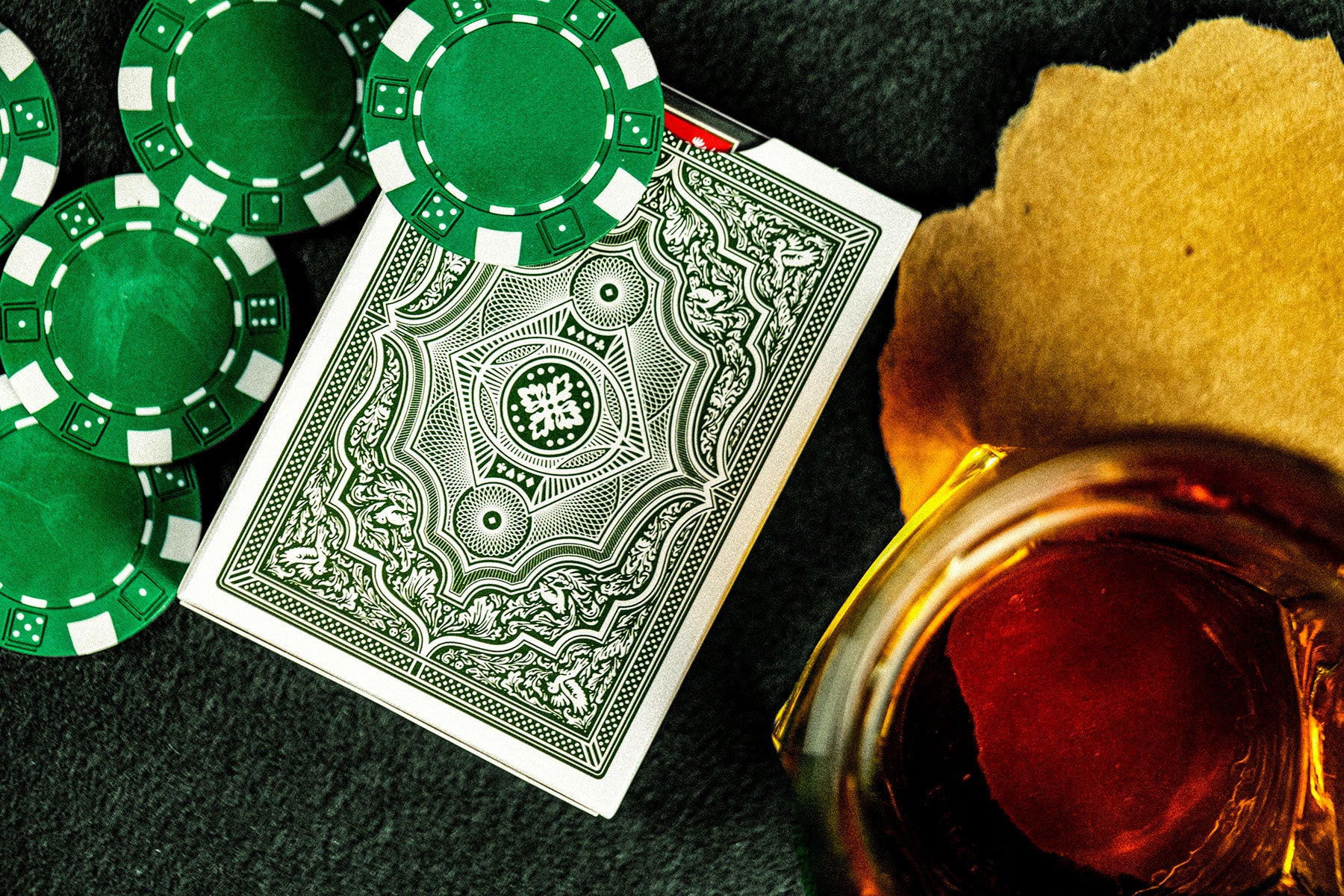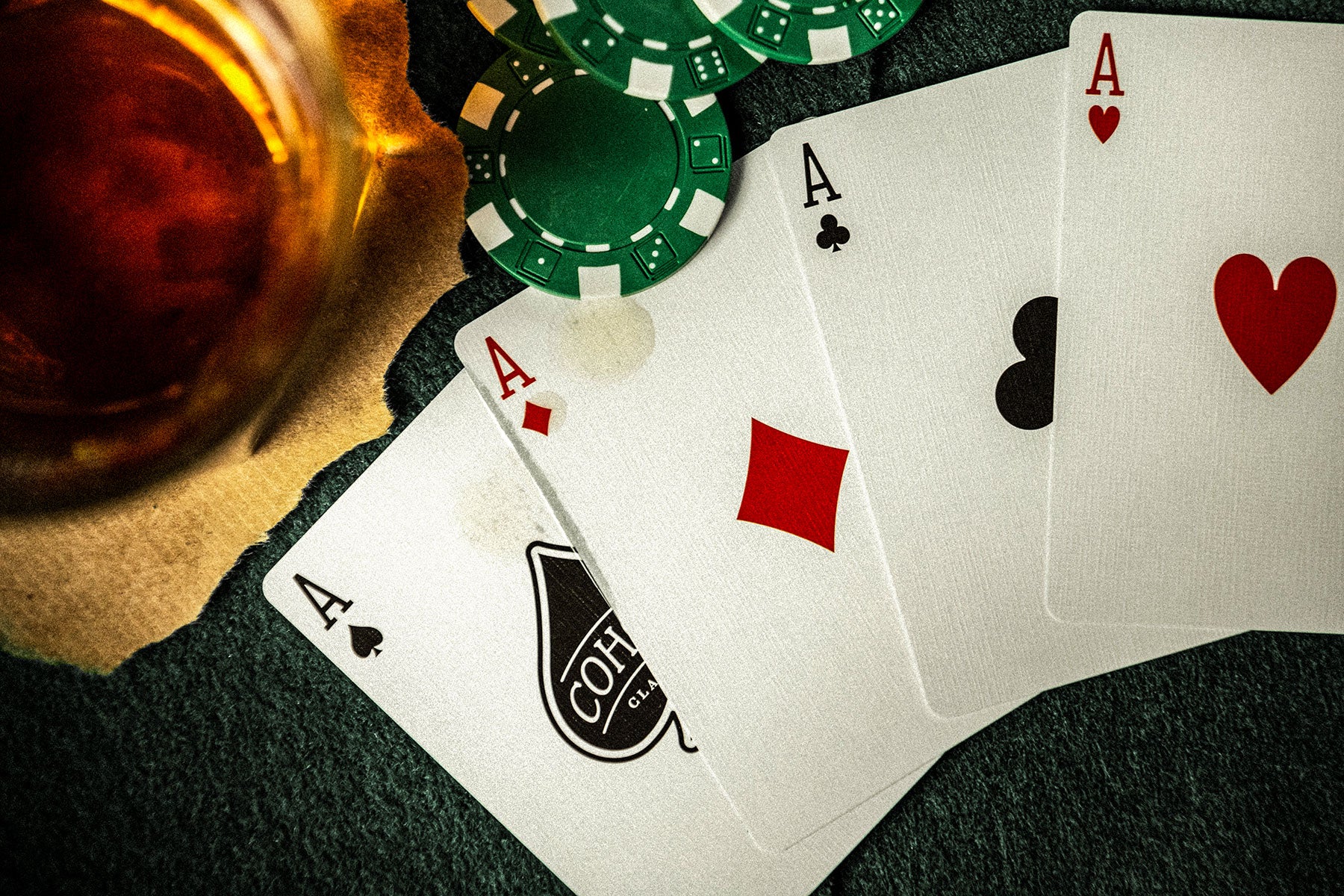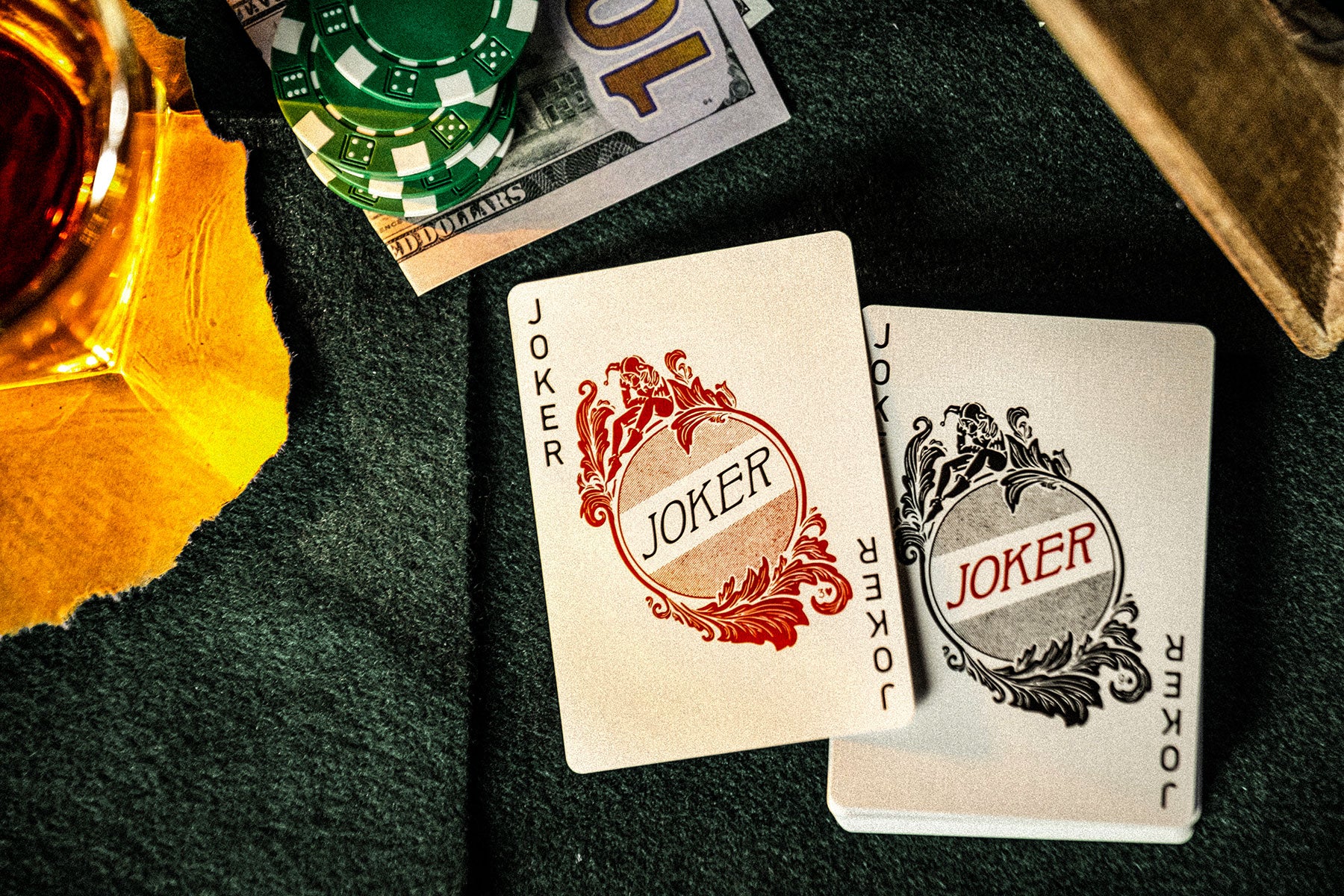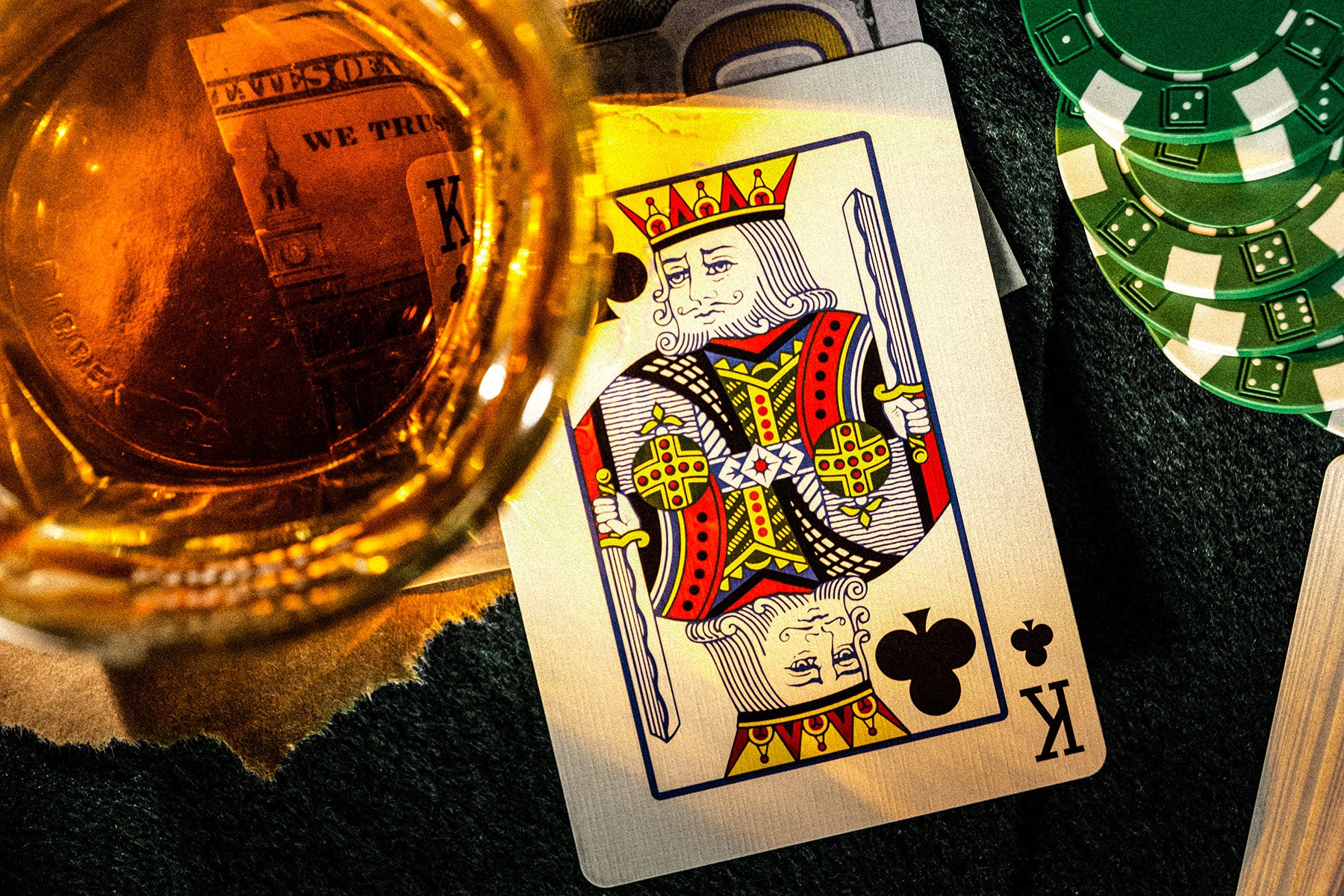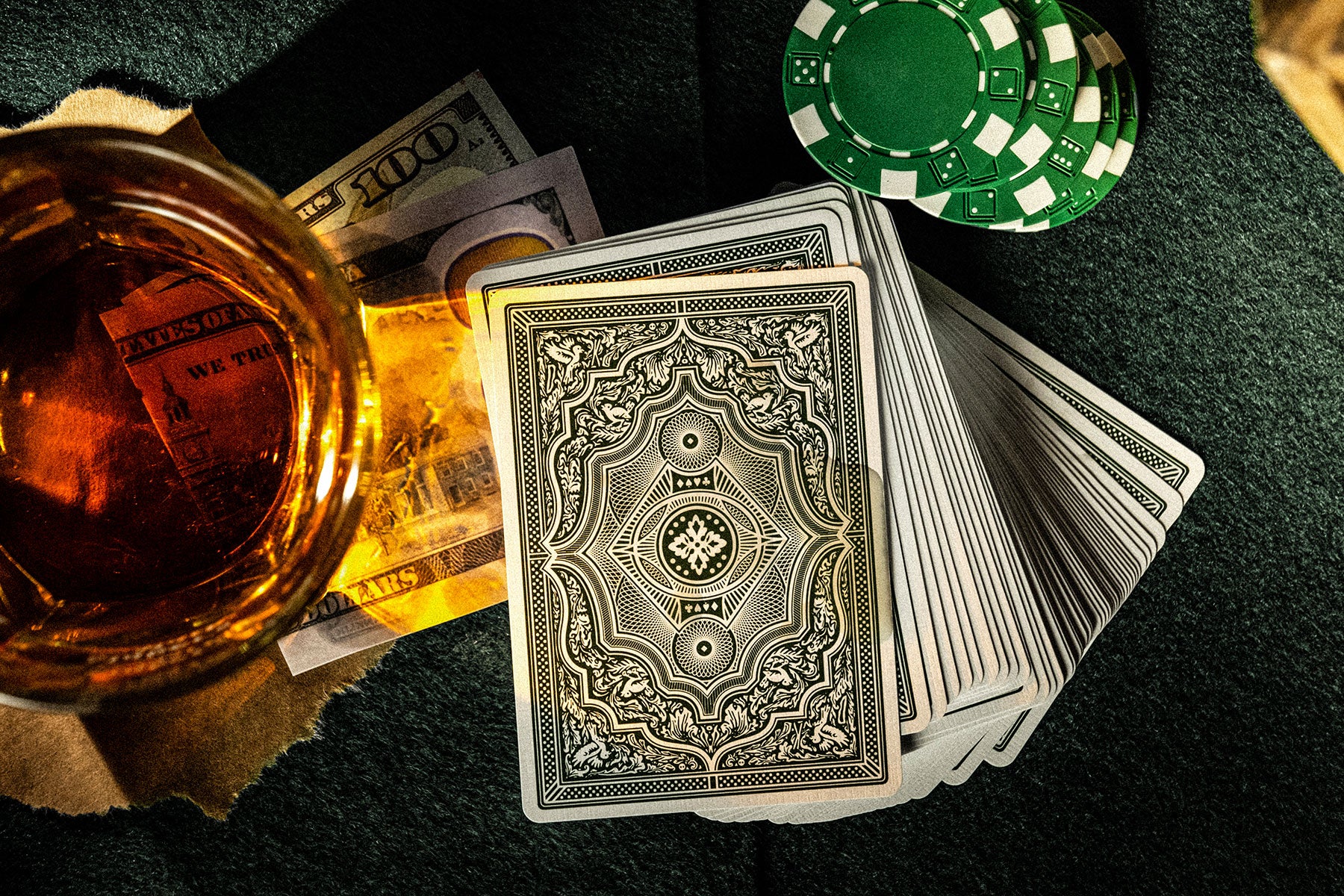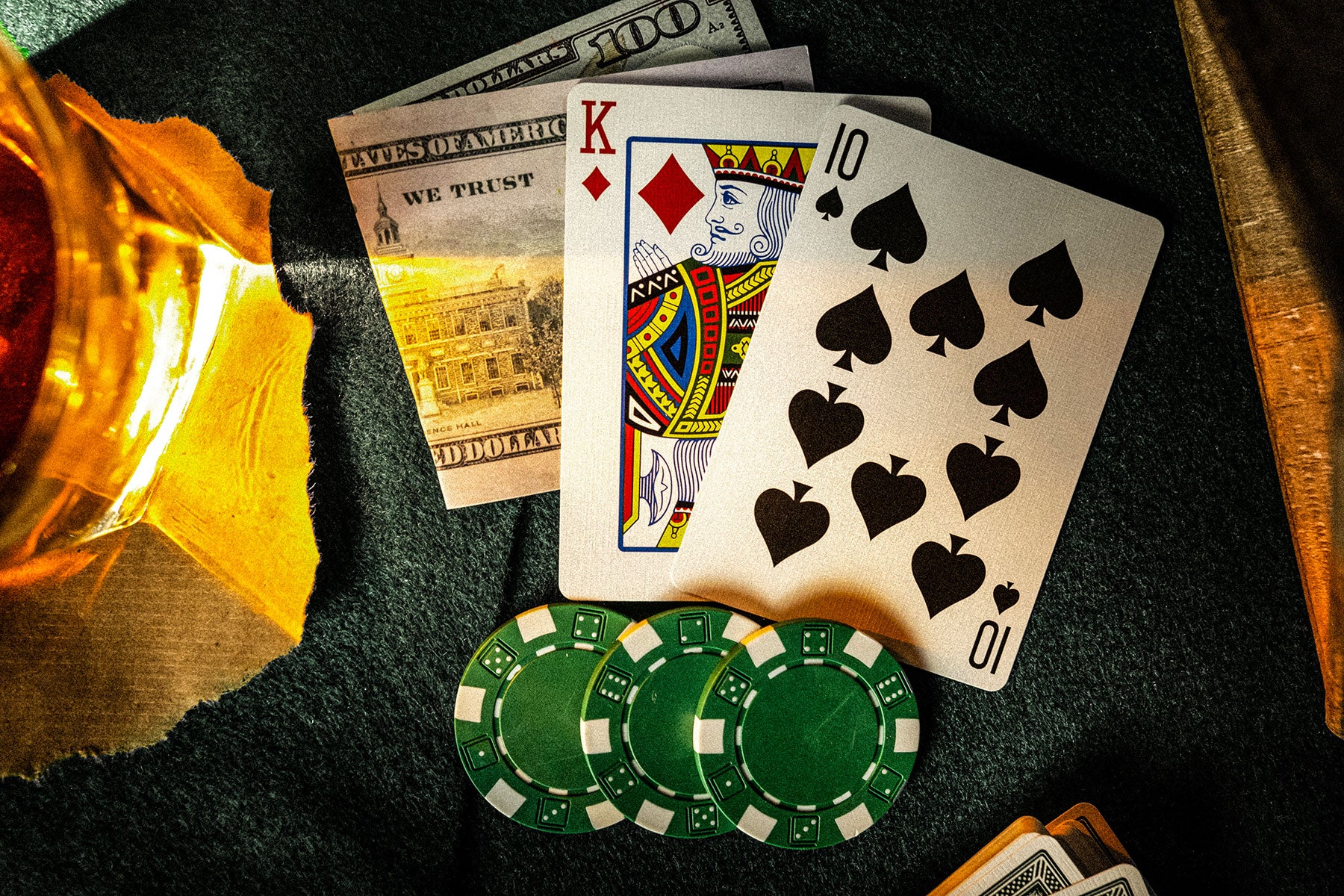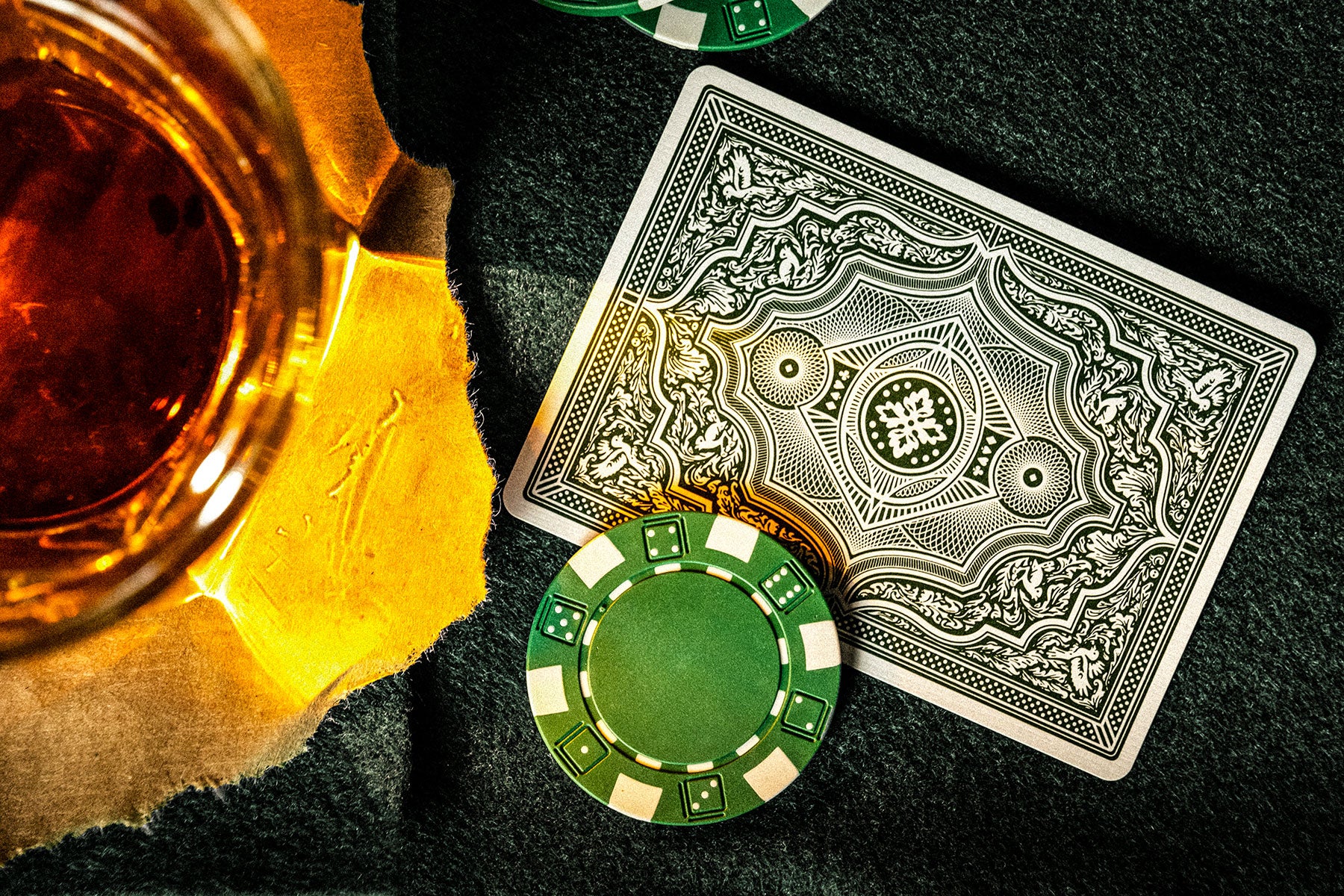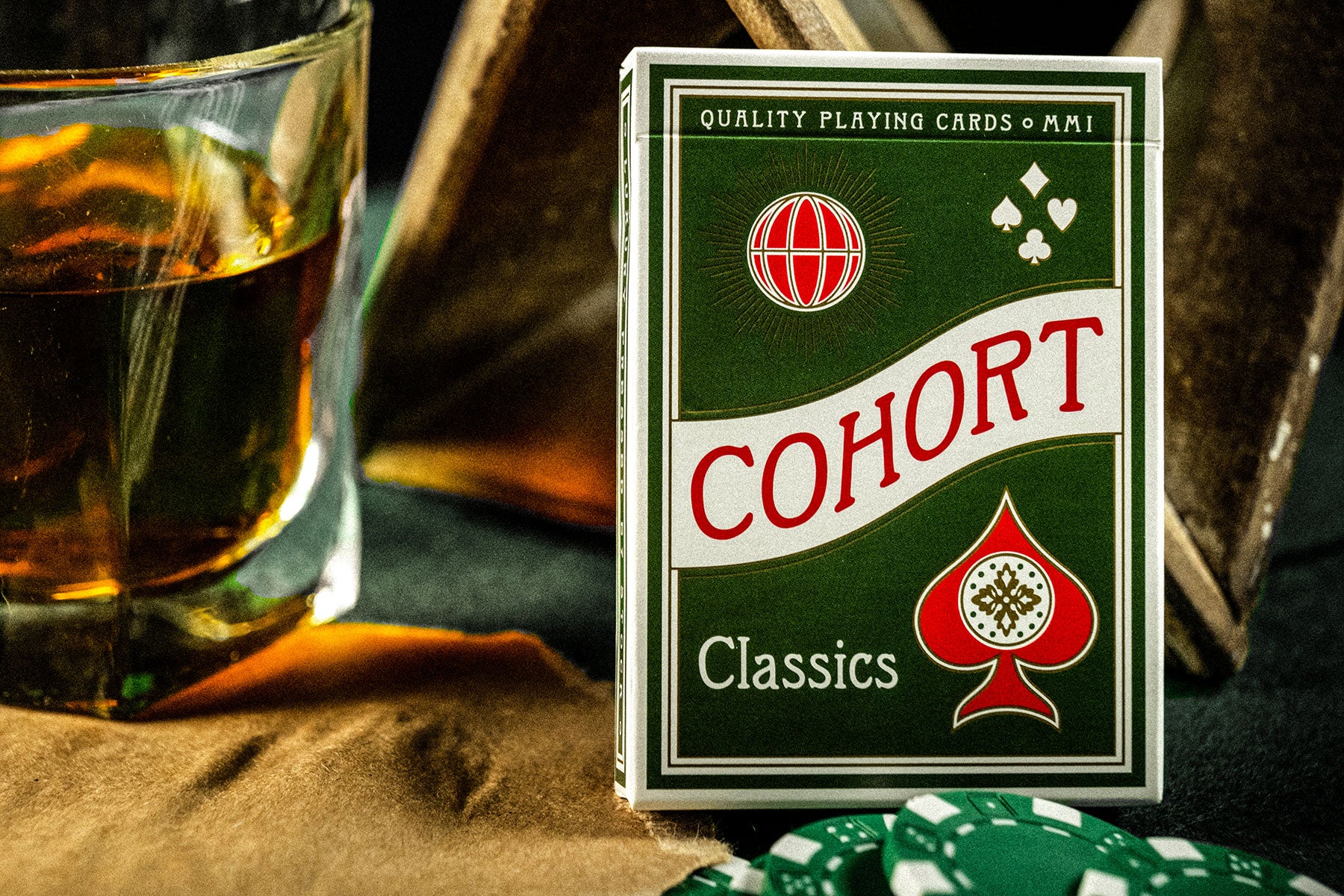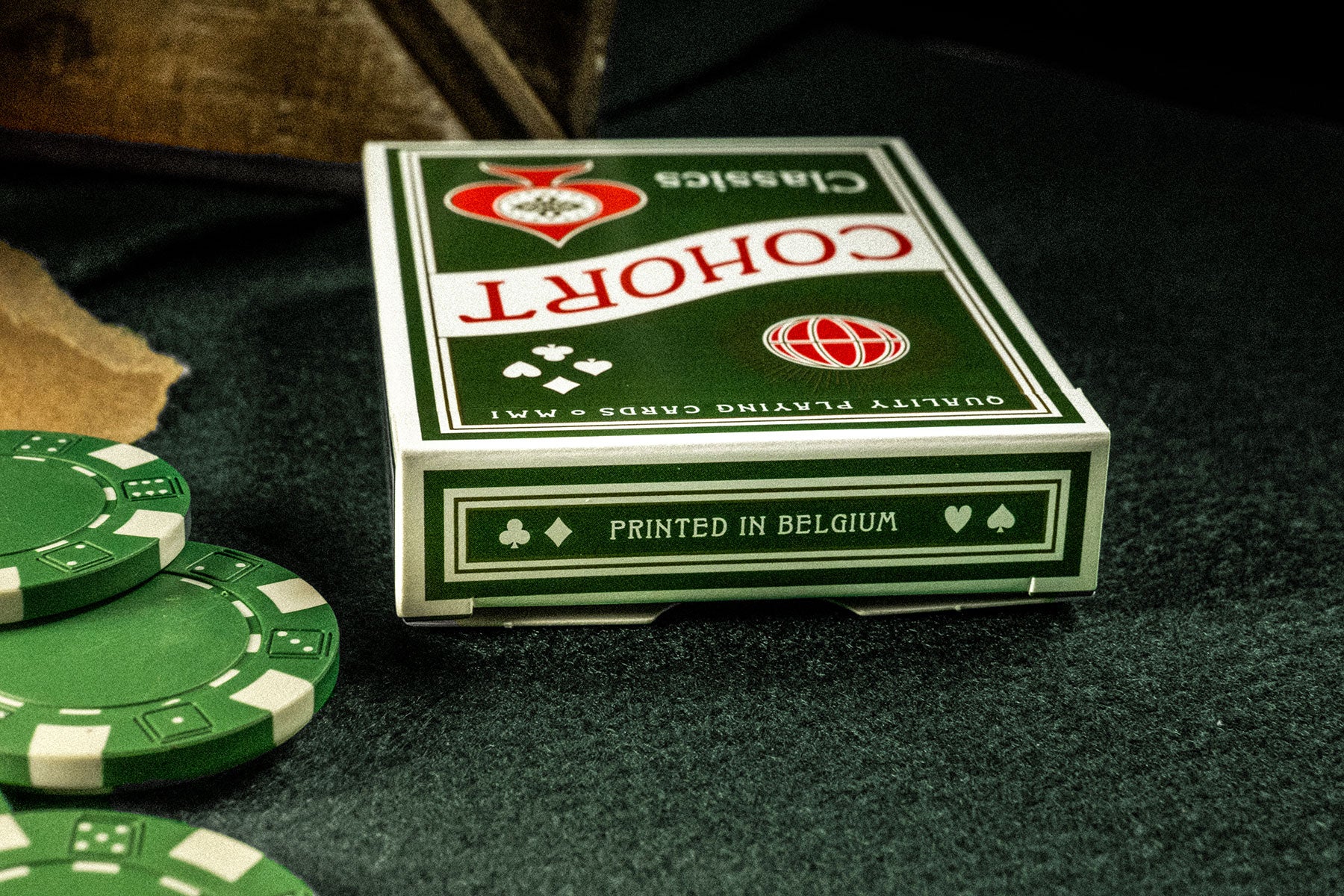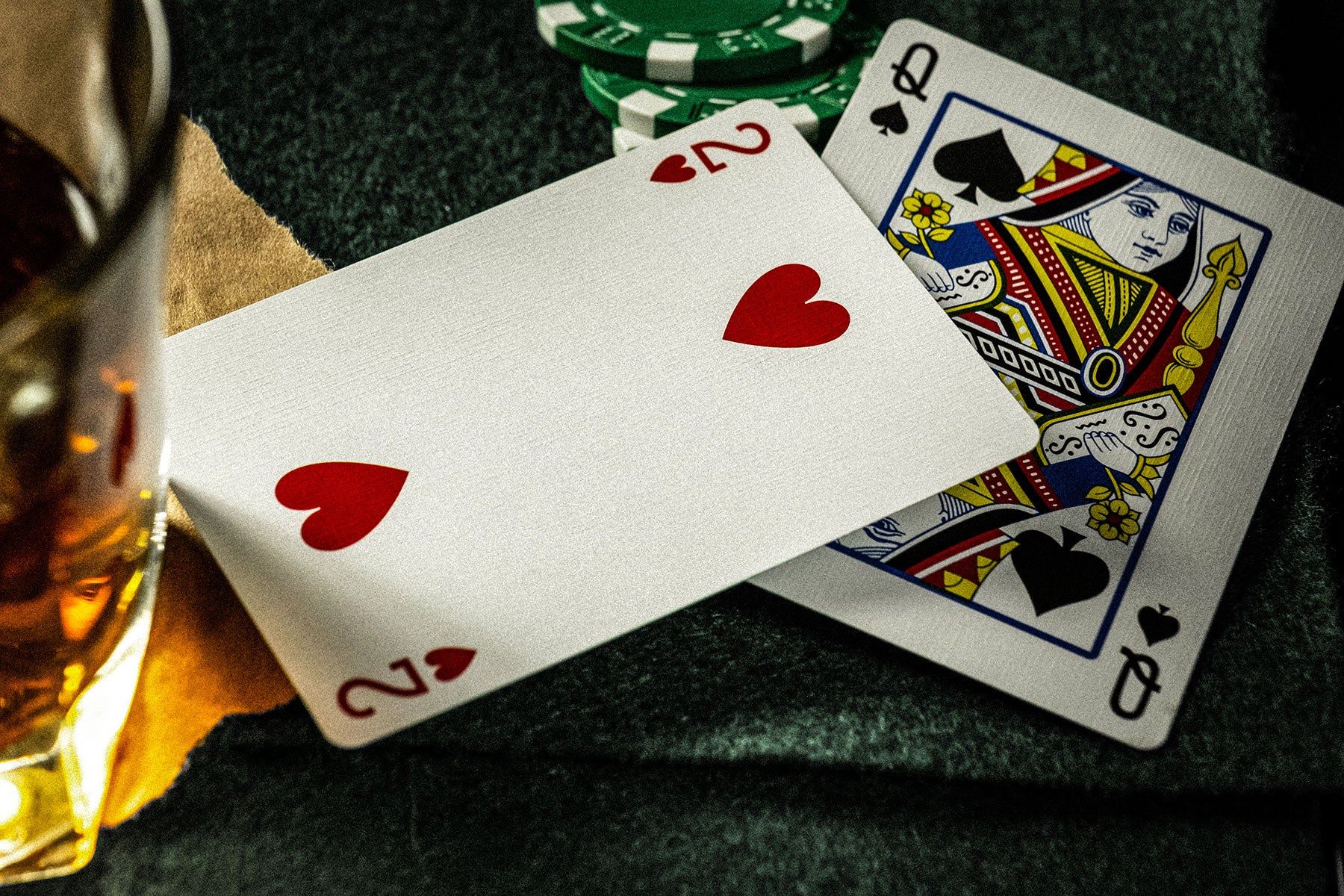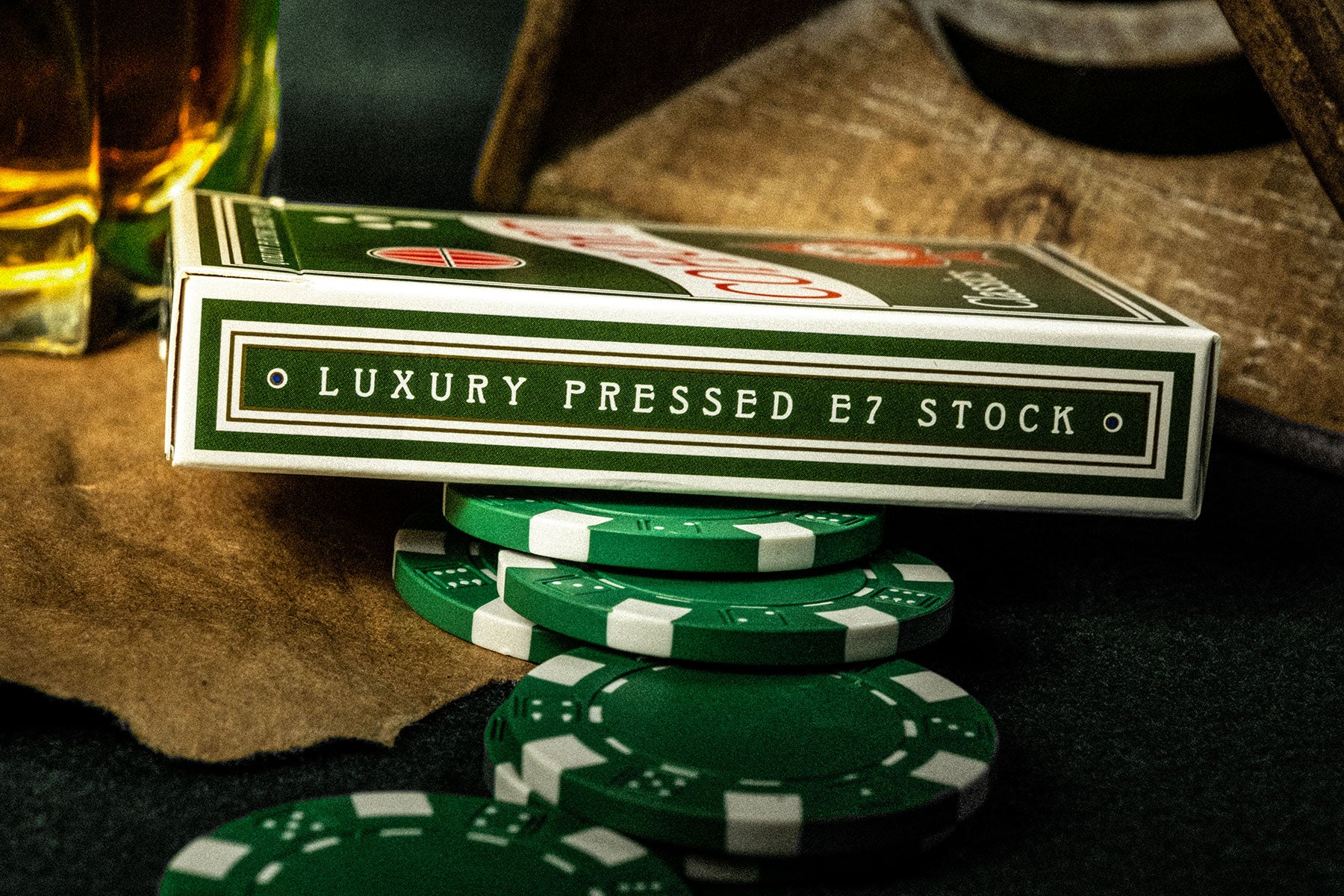 Green Cohorts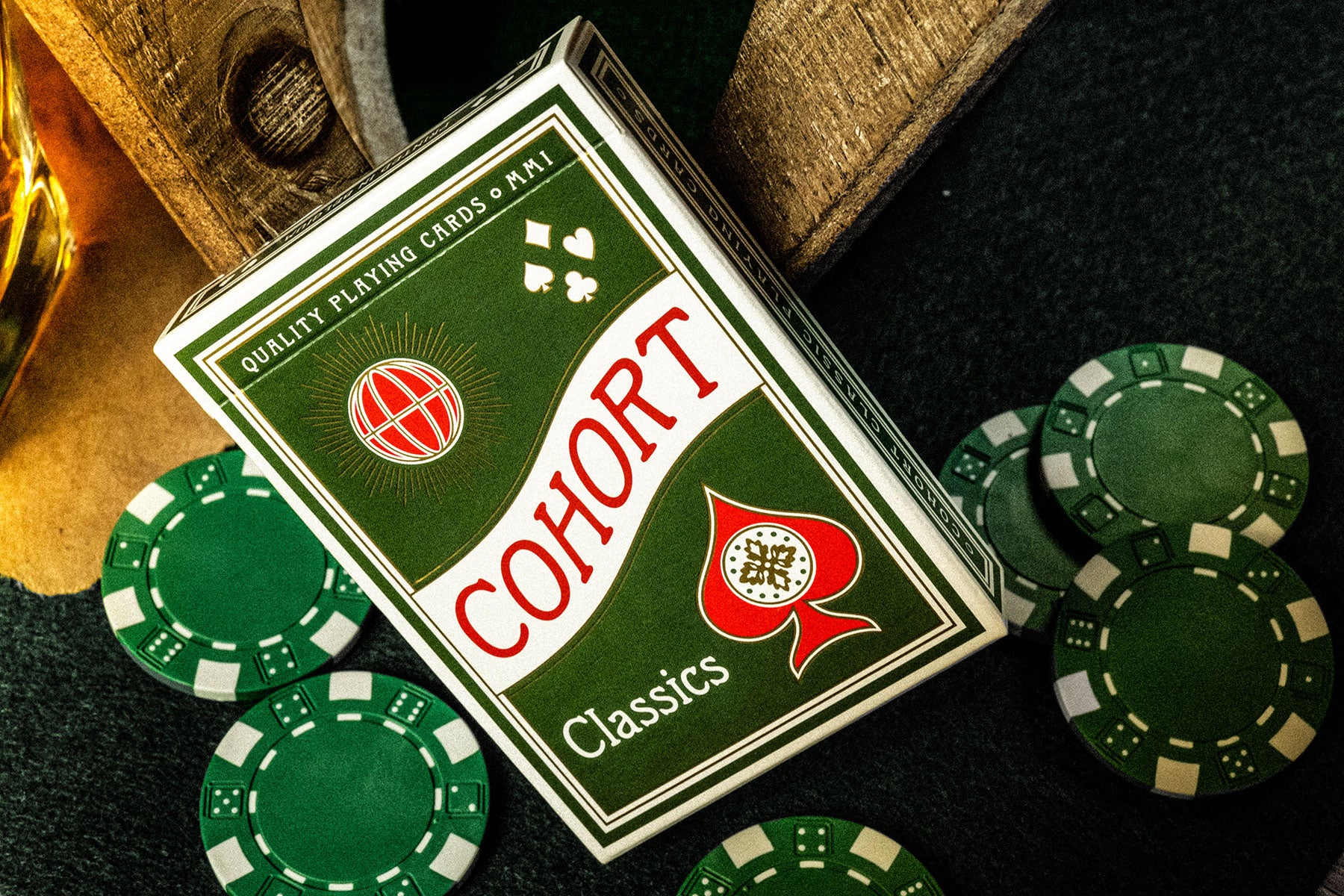 Vintage Casino Playing Cards.
Our favorite marked deck is finally available in GREEN.
This vintage casino-style deck was designed with simplicity in mind. From our classic court cards to the nostalgic back design, Cohorts were engineered to look unassuming on the card table or in the hands of a master card mechanic.
Each deck comes with 52 cards, 2 jokers, 1 alternate color double-backer and a duplicate Queen of spades (for obvious magical reasons).
Hidden within the lines of the intricate back design are markings undetectable to the untrained eye. Easily readable for any magician, card mechanic or mentalist out there.
Printed on our brand new luxury pressed E7 stock in a racing green, this is the crushed stock deck you've been waiting for. We worked hand-in-hand with Cartamundi to find an answer to 'Bicycle Crushed' and boy did we deliver!
People often comment on Cartamundi's stock... "Their stock would be perfect if it was just a bit thinner" ... NOW IT IS.
This is one deck that you need to feel to believe.
Get your Green Cohorts NOW.
This product is rated 4.9 of 5.0 stars.
It has received 89 reviews.
Green Cohort Fun
These cards are awesome, great feel, pips that pop, wonderful to use with magic tricks and various levels of cardistry.
Quite possibly the best cards on hand.
I actually love these cards the feel and design for multiple reasons,
Besides affordability I like the idea you can virtually leave these anywhere or your EDC and blow minds and never worry what effect to do .
Always great reactions. It only tool me a few shuffles to get use to the E7 pressed stock. I'm a bicycle player. But I quickly stocked up 2 of each color.
Ellusionist is always proving why they are the very best . Cheers from MagicDad
Excellent Cards!
I love these cards! They feel great in the hand, the markings are easy to see if you know what to look for but are basically invisible if not, and they look completely nondescript.
These are perfect worker cards!
Green Cohorts
Super deck, handles very well straight out of the box and marked as well. At this price they are excellent to practice with as well.
excelent stock
excelent feeling, great price, great markings
The Green Cohorts
It has an elegant beautiful back design that won't bring any suspicion to the spectators. The best thing is that it's marked and the marking system is very easy to read but still well hidden. I think these might be my favorite marked decks to use when performing.
Get them!
If you are reading this get them. I use these cards every single day. If you are a worker I suggest you give these a try.
Cohortacular!
Love the feel of these cards right out of the box. Soft thin stock and a beautiful color, suitable for table work or in the hands. It's not easy being green, but with these babies it is!
Fantastic litlte cards
I originally received a set of red Cohorts from the HTRM kit and honestly, I had expected for them to be fairly poor quality. I was astonished. I love my red cohorts so much and they've quickly became one of my favorite cuts of cards. However, this review is for the Green Cohorts so I'll tell you about them -- I bought these because I loved the red cohorts and wanted to get a set of Blue, Green, and Ghost cohorts. I've bought all of them since and the greens are just as good as the reds. Of course, the reds feel more "classic" but I love the color of the greens just as much. These are 5 star cards imo.