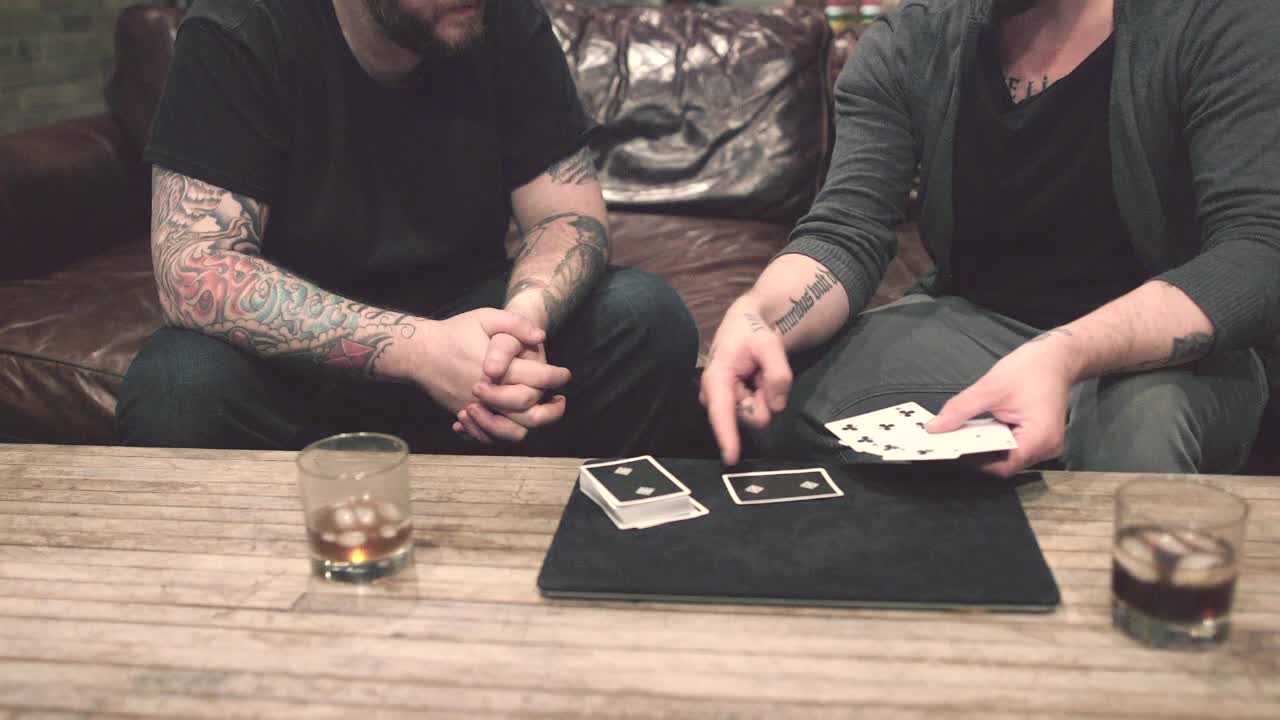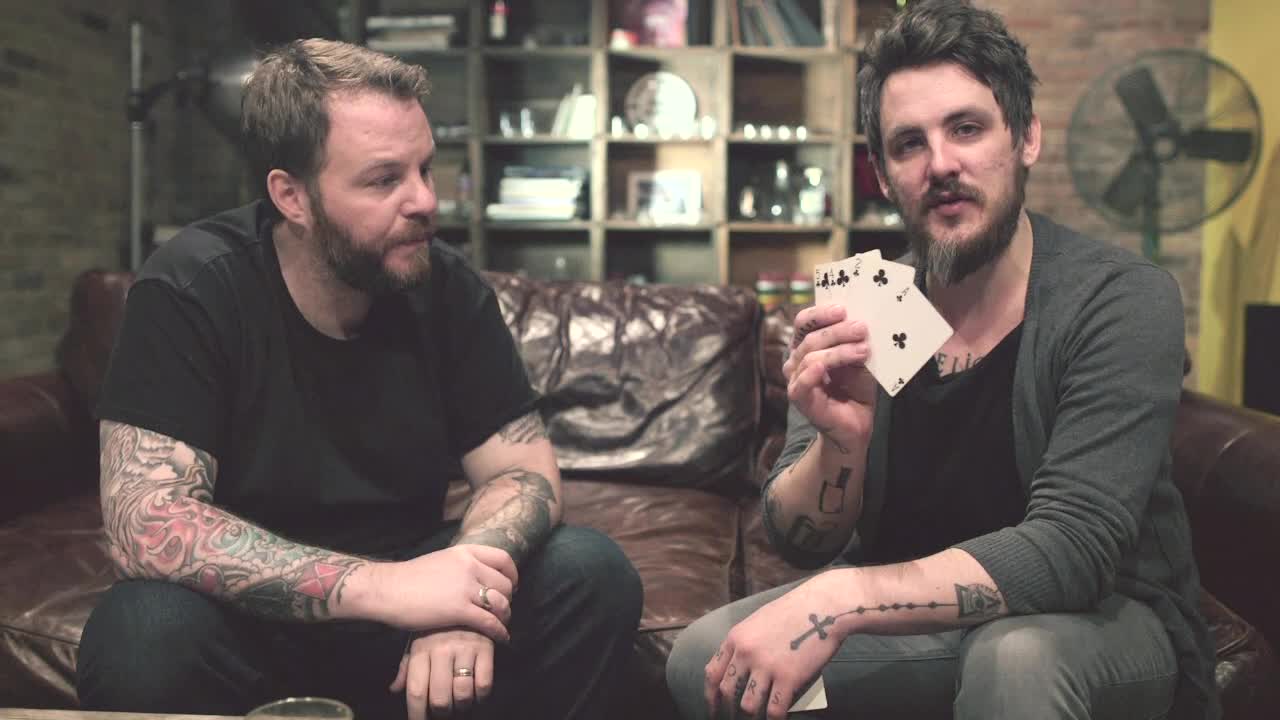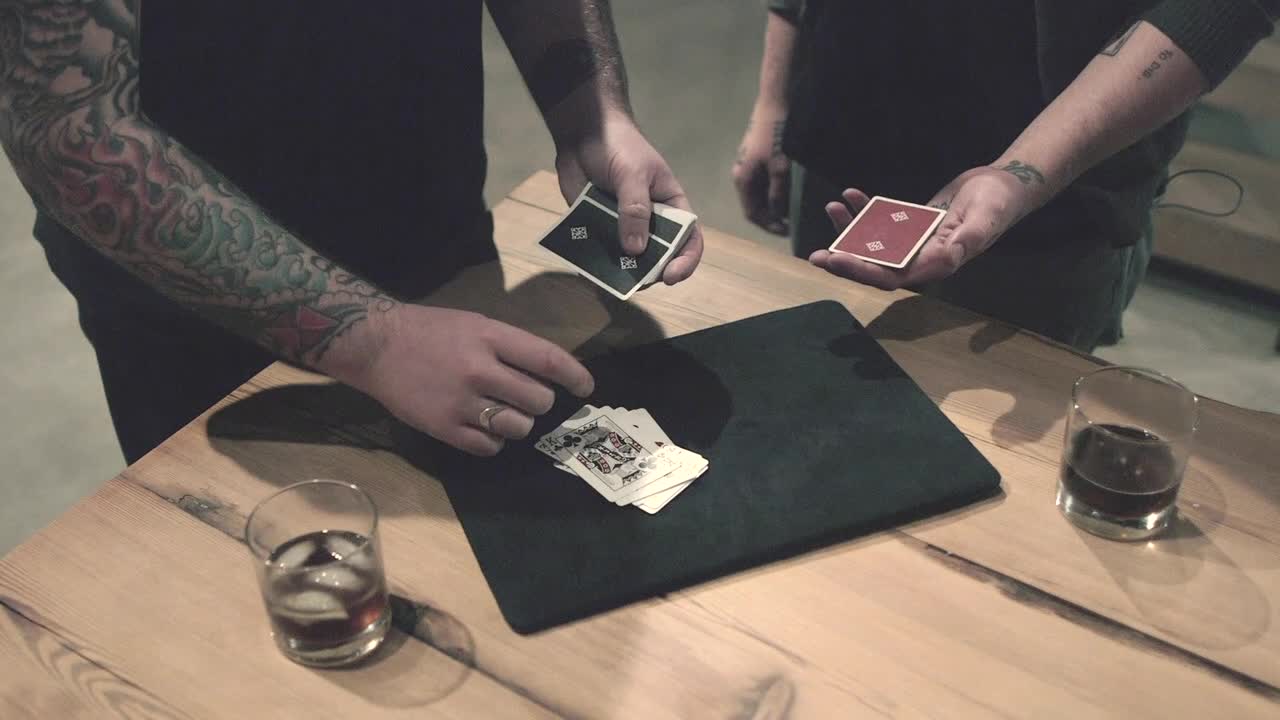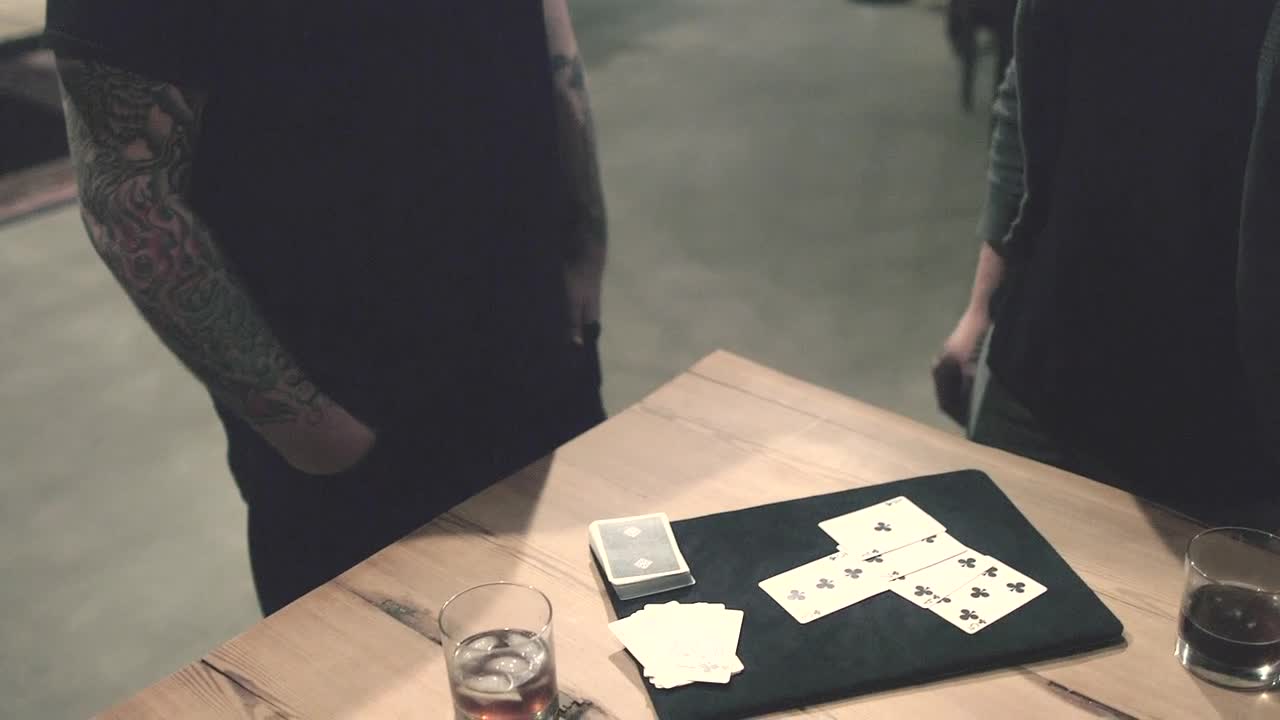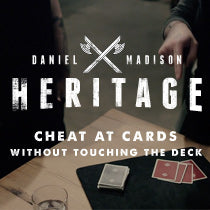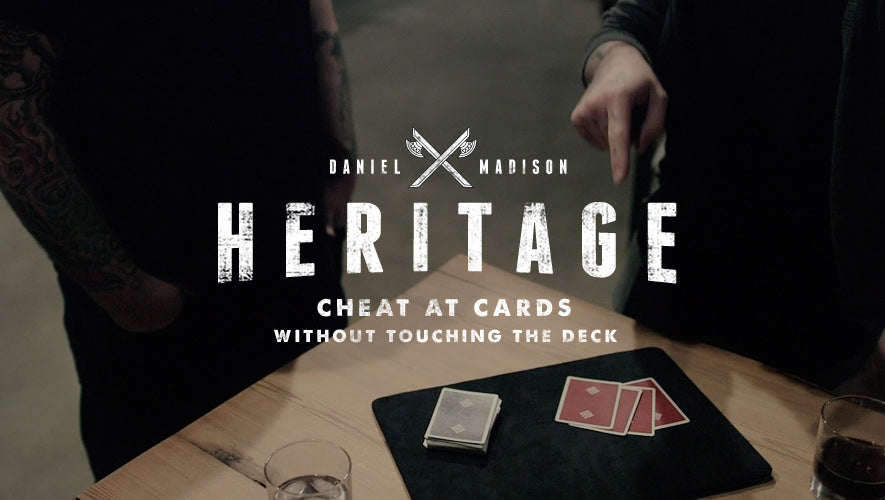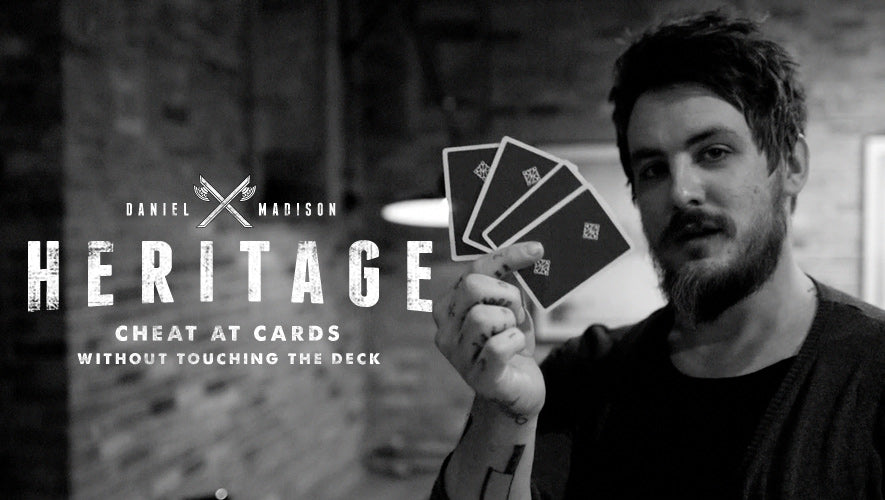 Heritage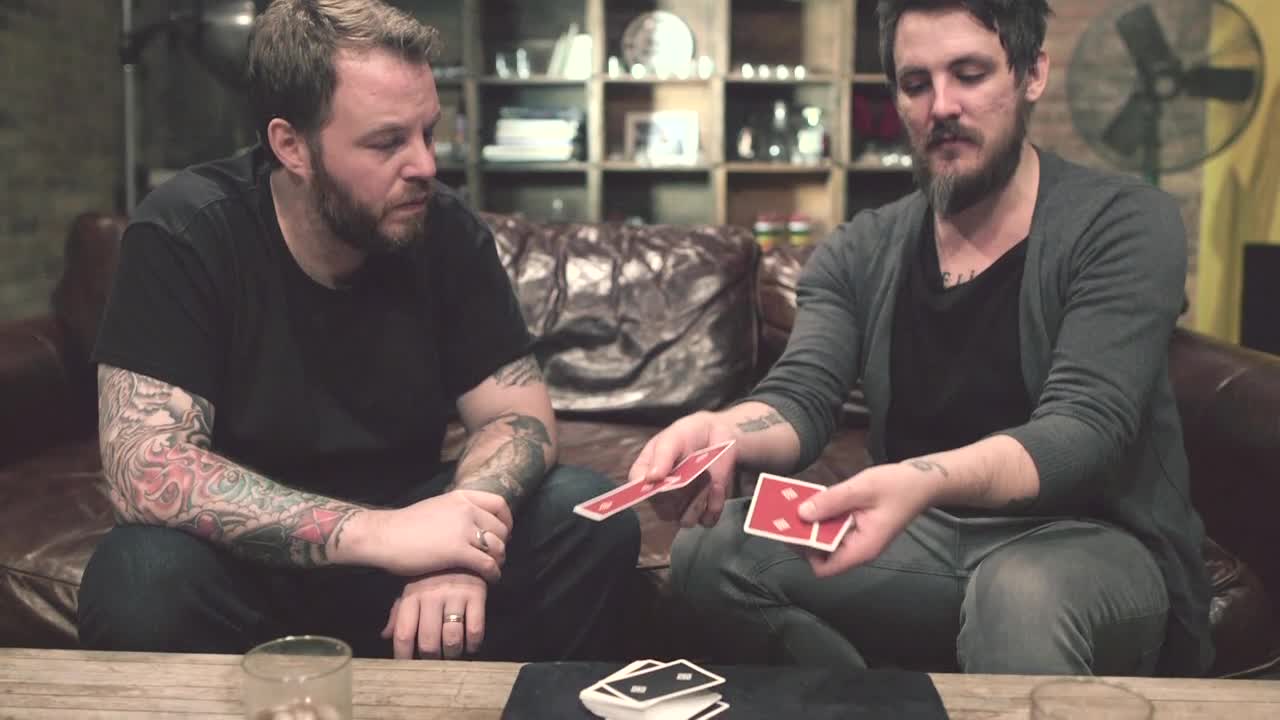 Heritage
Sale price

$5.00
Regular price
(/)
A cheating/gambling demonstration
where you never touch the deck throughout the whole routine.
Four playing cards
are brought out of the performer's pocket and introduced as a partial poker hand - that can only be made a winning hand with ONE specific card from the deck. The spectator is asked to shuffle the deck, and then deal a single card to the performer. The performer show the four cards in his hand to be an inside straight flush - and as the spectator turns over the single card they dealt - it's is incredibly the
only one in the deck
that could have completed the hand.
Cheating is usually about skill, how well the performer manipulates a deck of playing cards. It's a demonstration of dexterity and handling, rather than a moment of the impossible.
Heritage changes that.
In half an hour of teaching, Daniel Madison discusses the handling, psychology and presentations of this effect, including when and how to take this single effect into a two-phase routine (as seen in the trailer).
Download Heritage now,
and cheat - without even touching the cards.
Note: Although not essential for the effect, Daniel does refer to the Gamblers Cop in the explanation, taught here.
This product is rated 4.9 of 5.0 stars.
It has received 13 reviews.
Better than YouTube
I bought this KNOWING that DM teaches it on his Youtube channel because it's just simpler, better taught, and a shorter video here. Much better bang for your buck, even compared to free.
Awesome
Taught well, lots of details
Great
Anything Daniel Madison does I want to know, live his stuff. This is a straight forward card cheating demonstration, easy to do, and the results are amazing.
A gem!
Strong, innovative, fun to perform - ist is a little gem! Actually I do just the first part - I think there is nothing else needed.
Very nice trick
I really like this trick, it's easy to do and has a very interesting premise, Definitely worth the money.
Summary
Easy to pull off, great effect.
Just like Daniel's Card to Pocket, it's a trick, which shows your viewers how skilled you are and not the BS of: "magic exists"
Summary
This is a great effect and produces great reactions. Madison has done a masterful job here for several reasons:
1. The routine is designed to have a very clean delivery. By this, I mean that all your actions seem completely natural?when and how cards are turned, counted, placed, etc. doesn?t seem out of the ordinary or subject to question.
2. The use of different colored card backs has a strong psychological effect in helping cover some of what is happening.
3. The setup and execution is easy. No gimmick to create or hide?no complex mechanics?no difficult preparation. You can really focus on the presentation of your delivery and not about the technique.
4. Madison?s instructions in the video are clear and includes things to worry about, not worry about, and how to end clean.
Easily worth the money.
Summary
Truely it was so clever and clean and its well worth to what we spend love this effect and teaching is realy good definitely an effect to buy
Summary
This went right into my routine. That's how good it is. You just need to know (or learn) the Gambler's Cop and that's it. You won't believe how easy and clever this is.
Summary
If you are hesitating to buy heritage.... DON'T! It is one of the best card effects I have performed and it always surprises people. the moves are easy to learn but angles will take some time. Great overall purchase!!