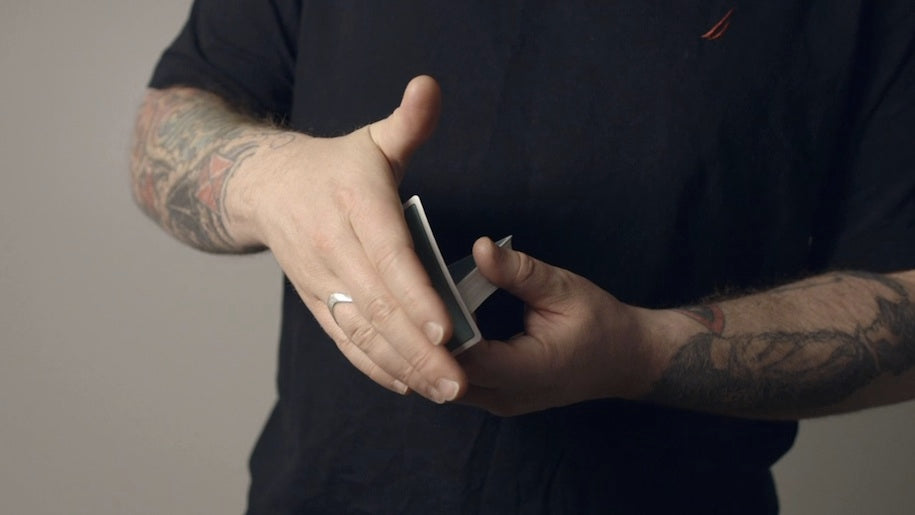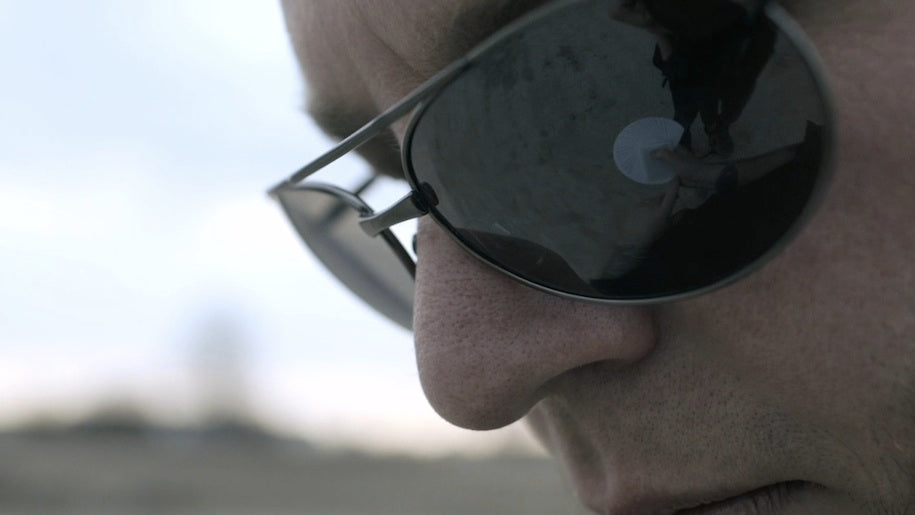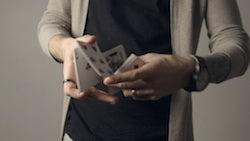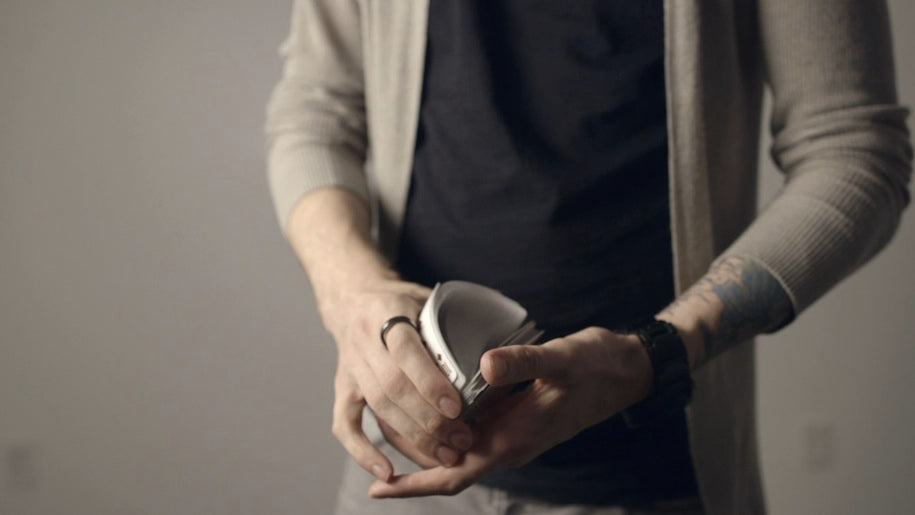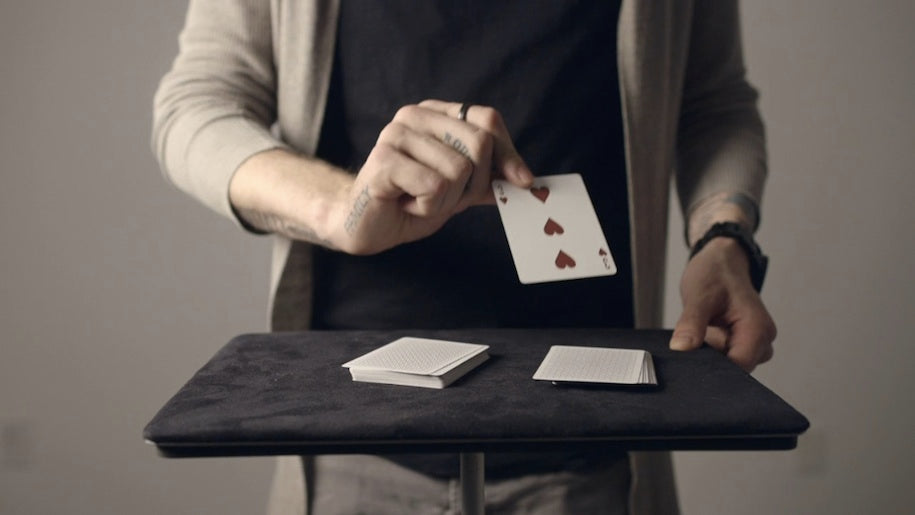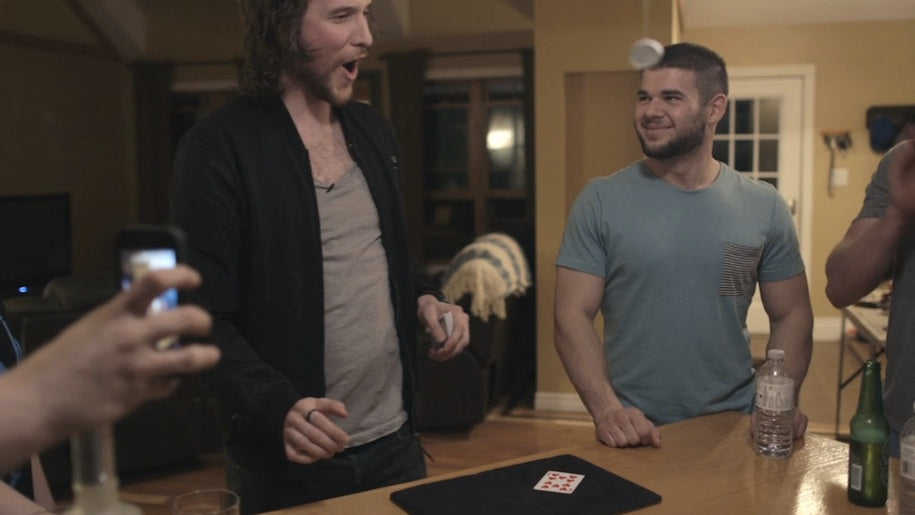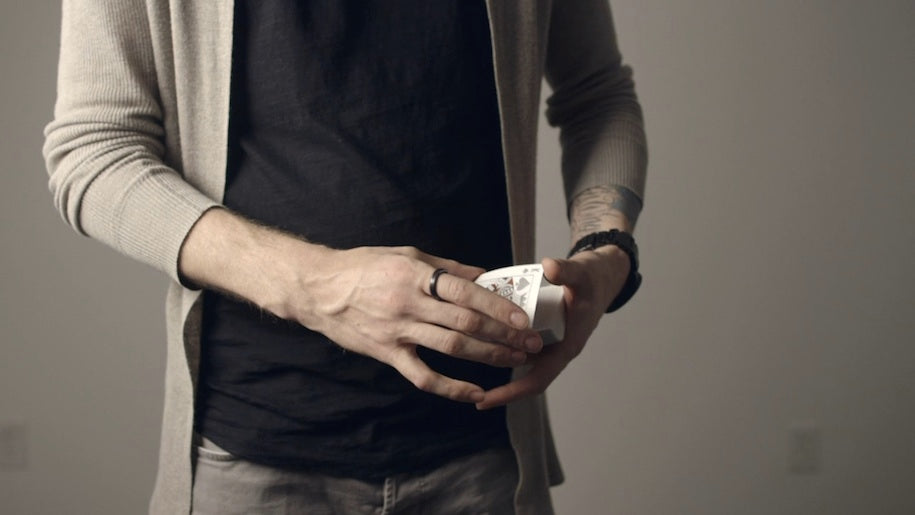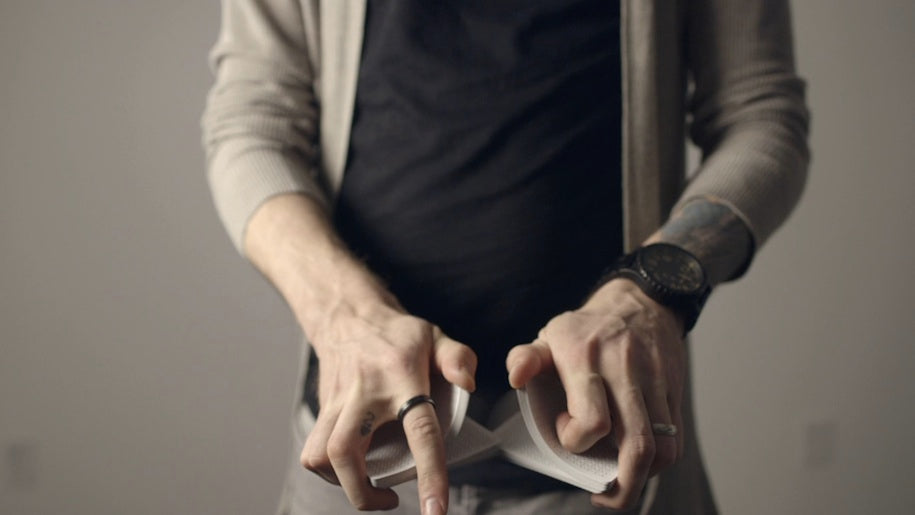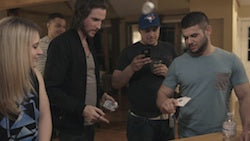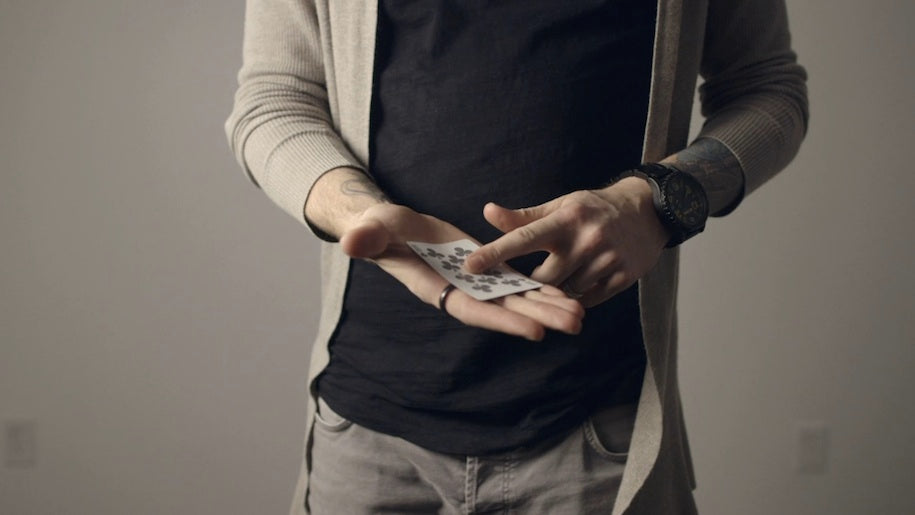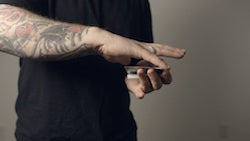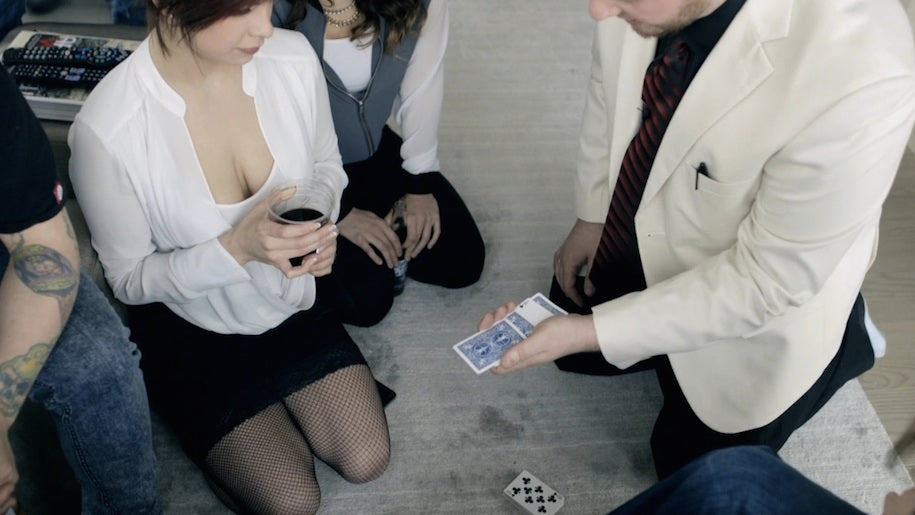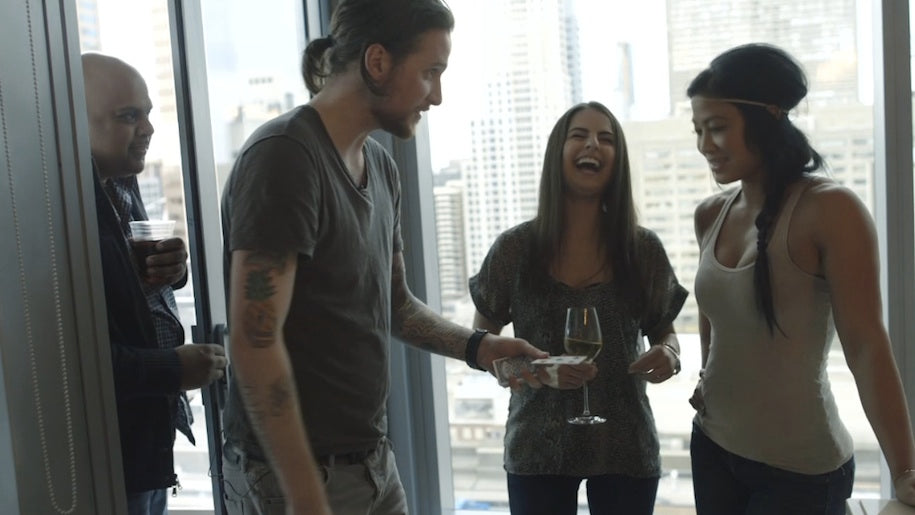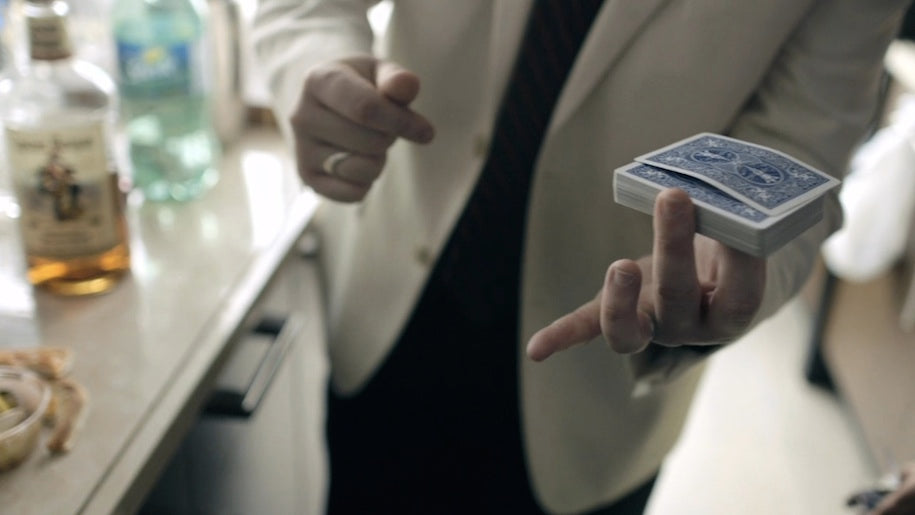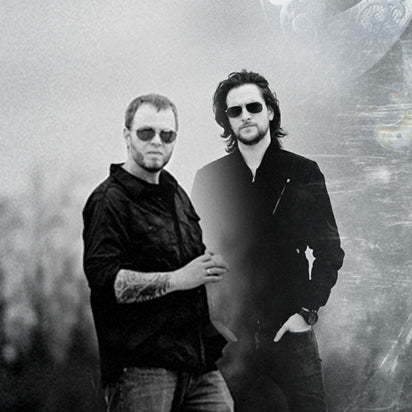 How to do Miracle Card Tricks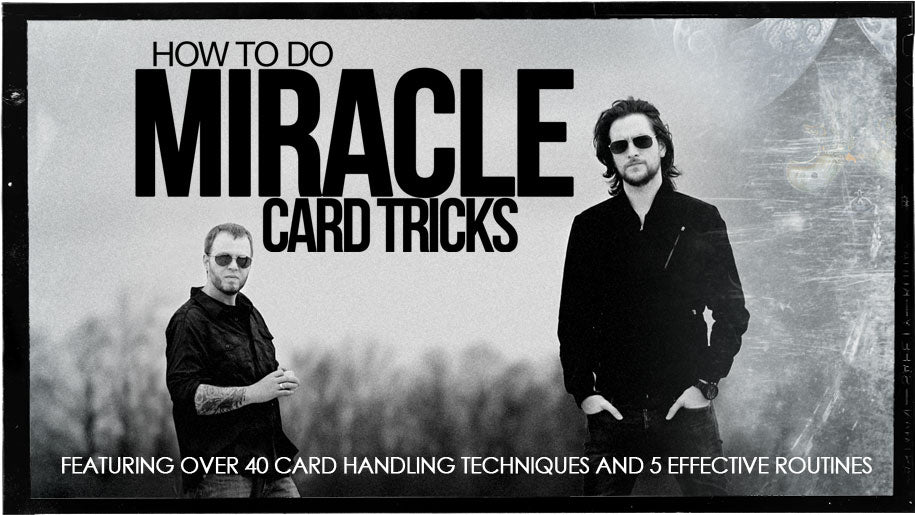 In 2001, Brad Christian's
'How to Do Street Magic'
exploded onto the scene and inspired thousands, beginning a new realm of real world magic that anyone can do.
Nearly 15 years later, Miracle is set to do it all over again.
This is a video for those new to magic,
arming them with the weapons and training to perform dazzling magic and OWN the ROOM at a moment's notice.
Filled with easy to follow,
idiotproof
teaching of sleight of hand with cards, Miracle Card Tricks is a tour of the fundamentals required to perform miracles of card magic with a deck of 52 cards.
Peter McKinnon and Adam Wilber lay the groundwork to make you a STAR of card magic.
Walk into a room, pull out any deck of cards and make jaws drop to the floor.
A veritable encyclopedia of card magic,
How to do Miracle Card Tricks equips the beginner with everything they need to build a solid foundation in card magic.
Featuring
over 40 card handling techniques
, and 5 simple but effective miracle card routines, this video will serve as your VIP pass into the world of magic.
Each technique is broken down by Adam and Peter in a super easy-to-follow manner, ensuring you master each and every sleight, flourish and routine before moving onto the next.
On the Video
Basics.
Mechanic's Grip.
Biddle Grip.
Overhand Grip.
Straight Cut.
Double Undercut.
Swivel Cut.
Holding a Break.
Push Over Get Ready.
Riffle Get Ready.
Pinky Count.
Double Lift.
Triple Lift.
Shuffles
Overhand Shuffle.
Hindu Shuffle.
Riffle Shuffle.
Faro Shuffle.
False Cuts & Shuffles
False Table Cut.
In the Hands False Cut.
False Overhand Shuffle.
Zarrow Shuffle.
Push Through Shuffle.
Controls
Double Undercut Control.
Overhand Shuffle Control.
Classic Pass.
Flip Flop Control.
Table Cut Control.
Convincing Control.
Color Changes
ShapeShifter Change.
Snap Change.
Paintbrush Change.
Side Steal Change.
Erdnase Change.
Palms
One Handed Top Palm.
Side Steal Palm.
Center Steal Palm.
Gamblers Cop.
Flourishes
Card Spring.
Pressure Fan.
Charlier Cut.
Le Paul Spread.
Butterfly Cut.
Breakdown Flourish.
Routines:
Second Choice. Dr Daleys Last Trick. Waving the Aces. Two Card Monte. Ambitious Card
Split over 2 DVD Downloads
, 'Disc 1' is packed with all the basics, sleights and flourishes you need to firmly ground yourself in the performance of card magic, allowing you to seamlessly move onto the routines taught on 'Disc 2' - or even more advanced material - be it through the
Crash Course
and
Ninja
DVD series, or any of our
card magic instant downloads.
You've got to walk before you can run - but with Adam Wilber and Peter McKinnon as your teachers, you'll be confidently taking those first steps minutes after watching.
Download it. Learn it. Perform Miracles.
Format:
Download/Stream
Difficulty:
Beginner
Duration:
3 Hours
This product is rated 4.8 of 5.0 stars.
It has received 27 reviews.
Love the Miracle Card Tricks pack!
I recently bought the Miracle Card Tricks pack as I saw someone performing this sort of thing at an event and I am loving it so far. I am just near the beginning but the videos explain things so well. Thank you!
More than enough material for a beginner
This is like ninja series and crash course all into one. This is clearly where you wanna start to become a good card magician!!
How to do Miracle Card Tricks
Great Way to Learn
I came looking for some simple hints on how to do card tricks and found these to be great ways to learn in depth card tricks for a good price.
Miracle card tricks is great, it's one of my favorite series on ellusionist
How to be a wizard review
This is an incredible set of videos for the beginner level wizard. They teach all of the basics THE RIGHT WAY so you can build habits using the proper movements. They teach the proper lingo so when you watch tutorials elsewhere you will understand what they are talking about. Go ahead and buy this in contrast with How to be a Magician, and your set. Two weeks after buying this video, I already carry a deck of cards with me everywhere - fooled co workers and family and now started approaching complete strangers. These videos will give you the confidence to go out and become the wizard you always dreamed you'd be. Join the Ellusionist club! You won't regret it!
johan
I am just getting back into card tricks after 3 years out with a hand problem (hopefully touch wood the issue is cured), and WOW!, This is like the New Testament of the Royal Road to Card Magic DVD i have with Paul Wilson which is now the Old Testament. These are my Bible ' Old Vs New '. The Material is quick, snappy and to the point, brief explanation of the the sleights and encourages you to further more info on each move. Luckily for me I have purchased downloads from Ellusionist as well as UK based sites a few years ago, so this was just refreshing. Love it!
Summary
I bought this DVD about a year ago now, and came across it again while browsing on E, and thought I'd put a quick review on it. Just to assure you, this is a very good beginner training DVD. I found Adam and Peter explained everything really well, and if your a beginner ready for a good start in card magic buy this DVD and you will love it.
Summary
Clearly learnt me all of the basics and good card tricks. All you can expecte as a new magician is here even a bit of cardistry. the only cons i can find is one trick over all the 3 hours of video is not as clear as the other.
Summary
This was a great product, and I, as a beginner, benefited tons from this DVD. The product doesn't mention a 6th routine, the Backup Plan, and I think it was great when I found I had a 6th. But they are definitely right when they say this is just a beginner's guide, as they only touch on some sleights when they could have gone into more detail. However, they did explain the entire move, leaving me to practice to my heart's content. And my heart is very contented with this DVD. It's chock full of everything you will need to get started in magic.