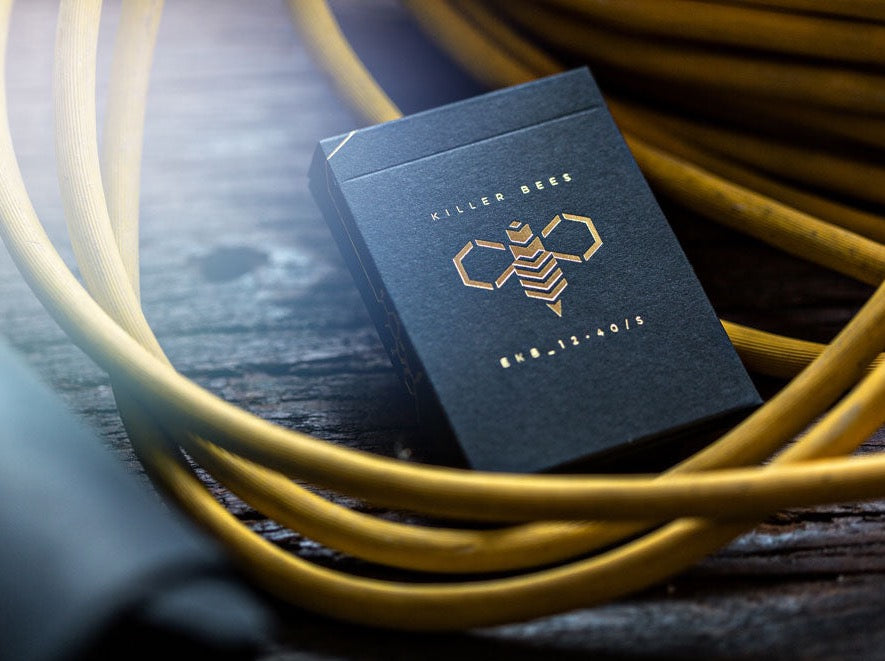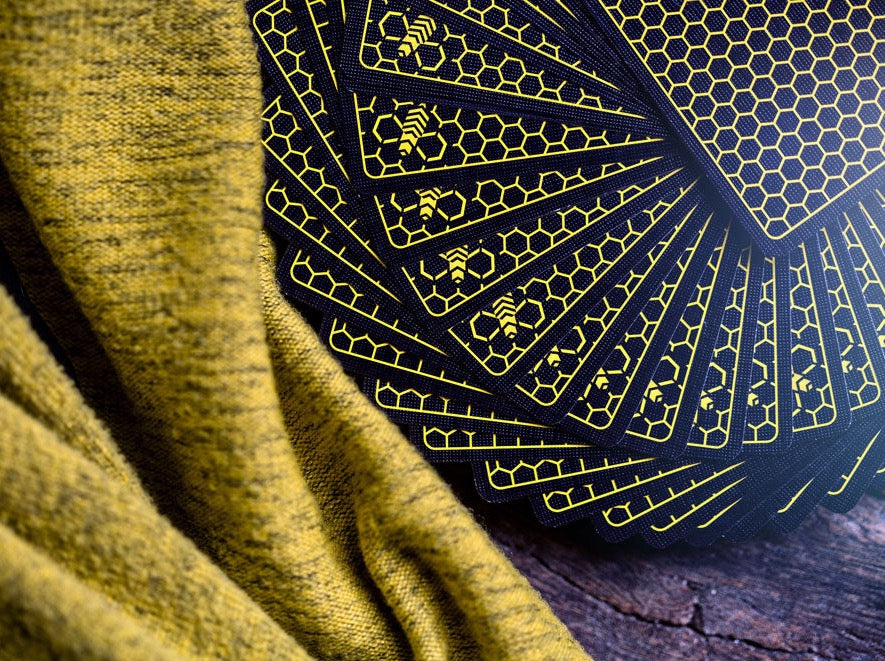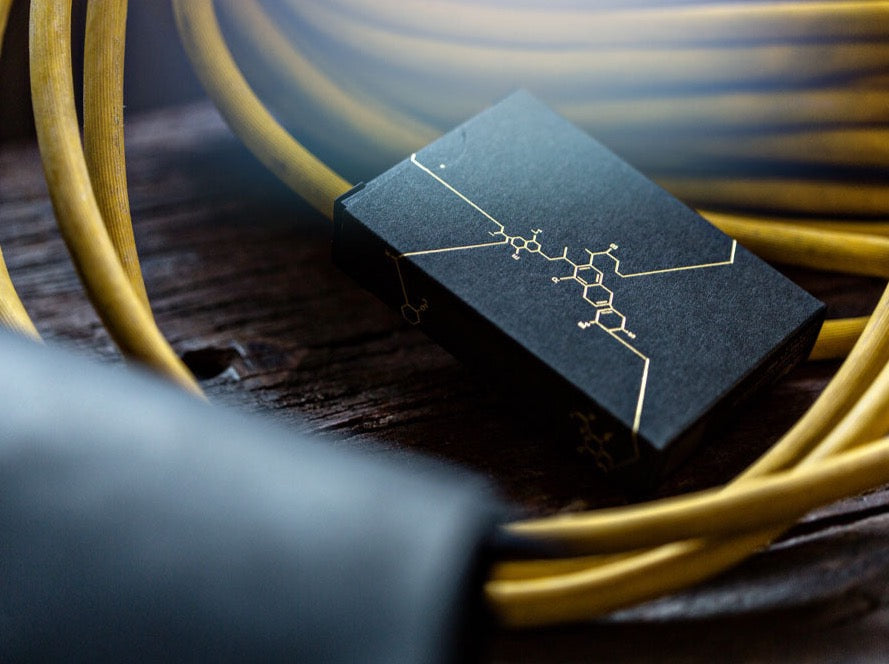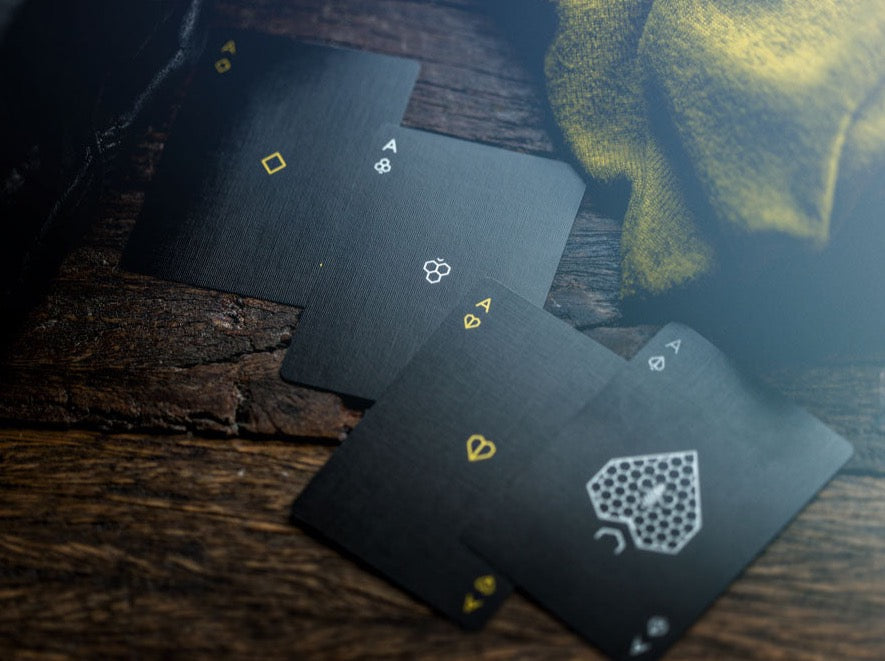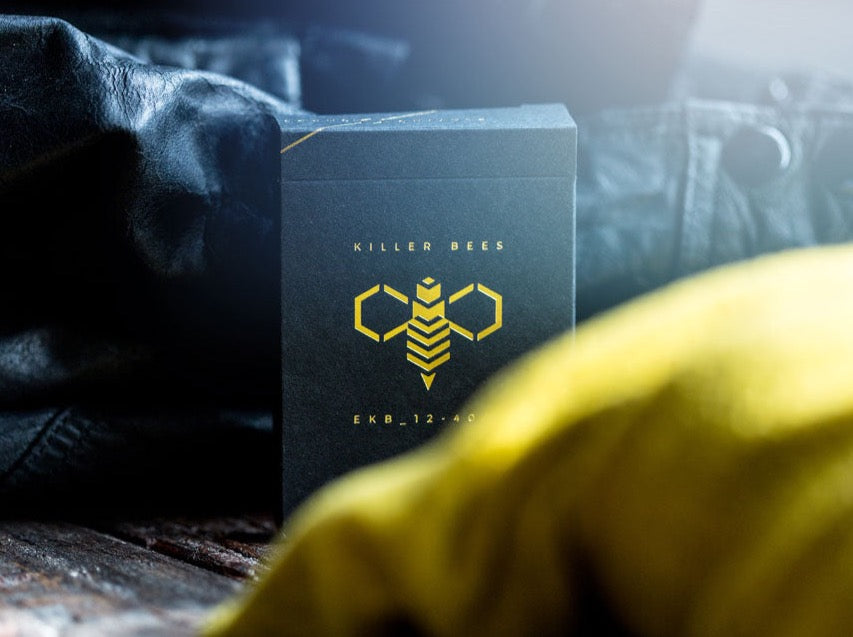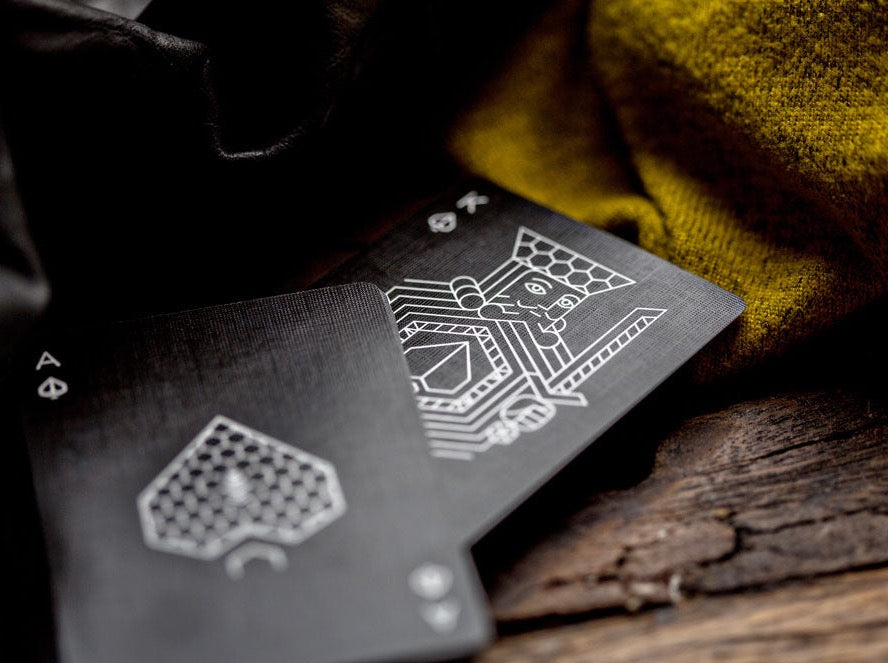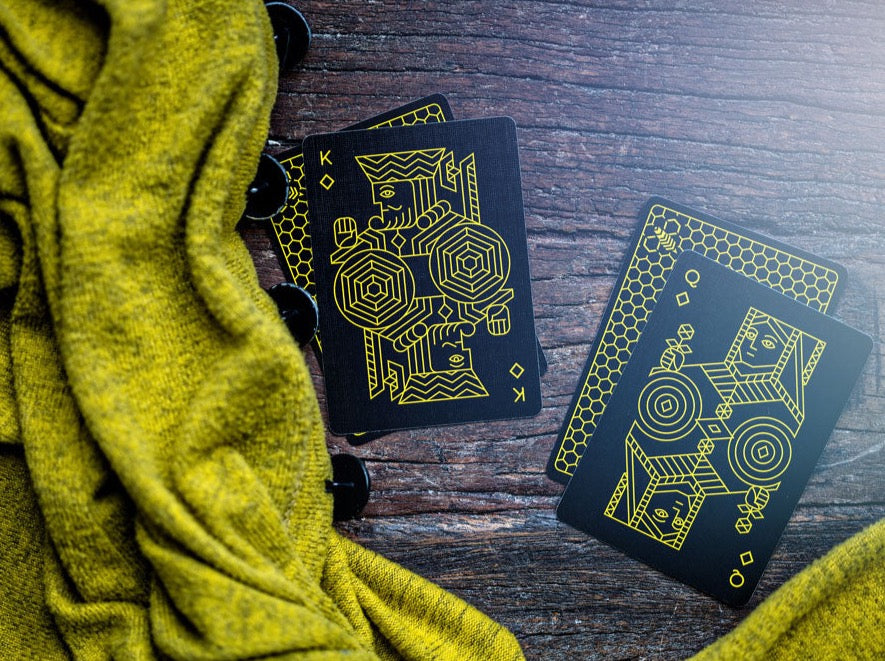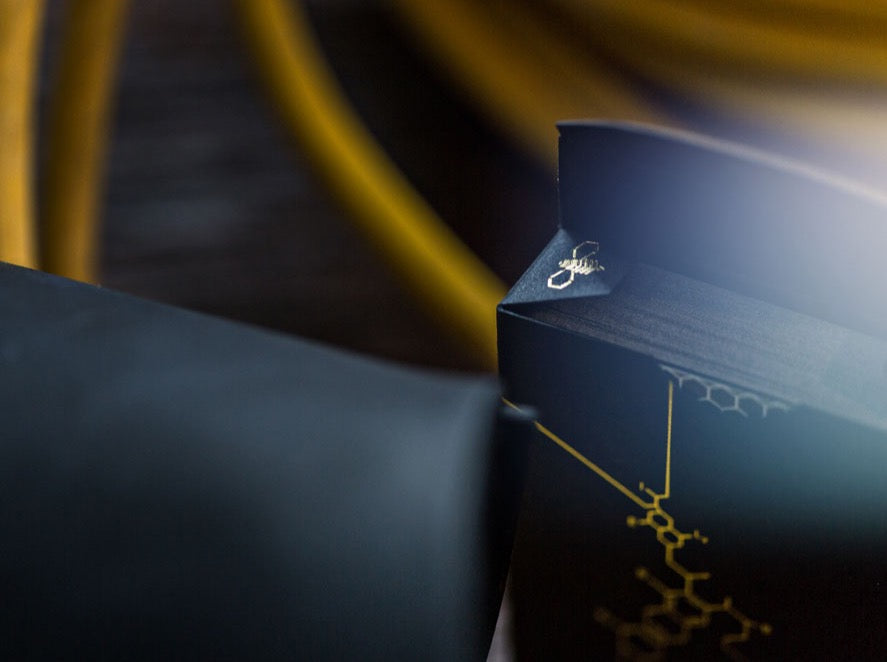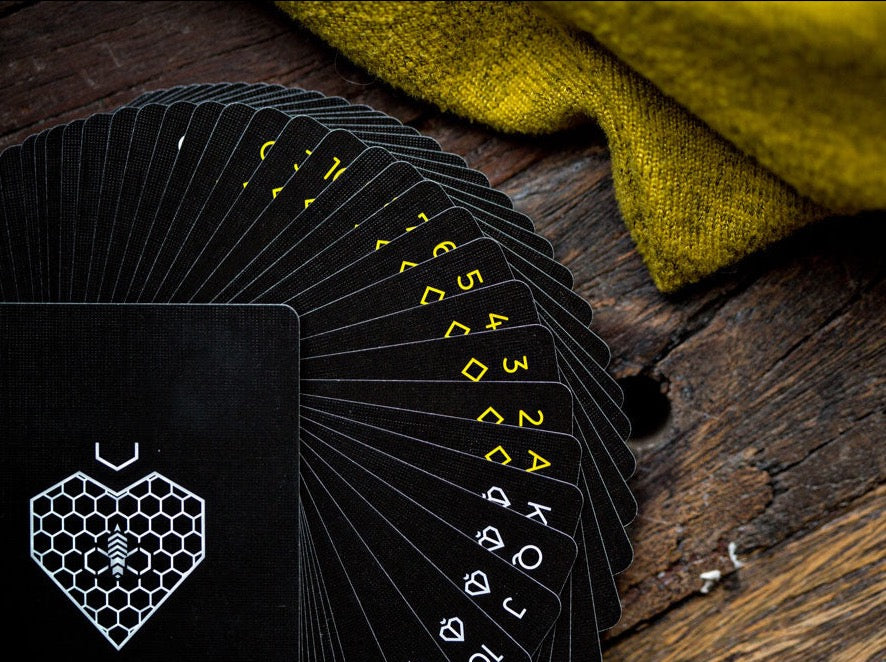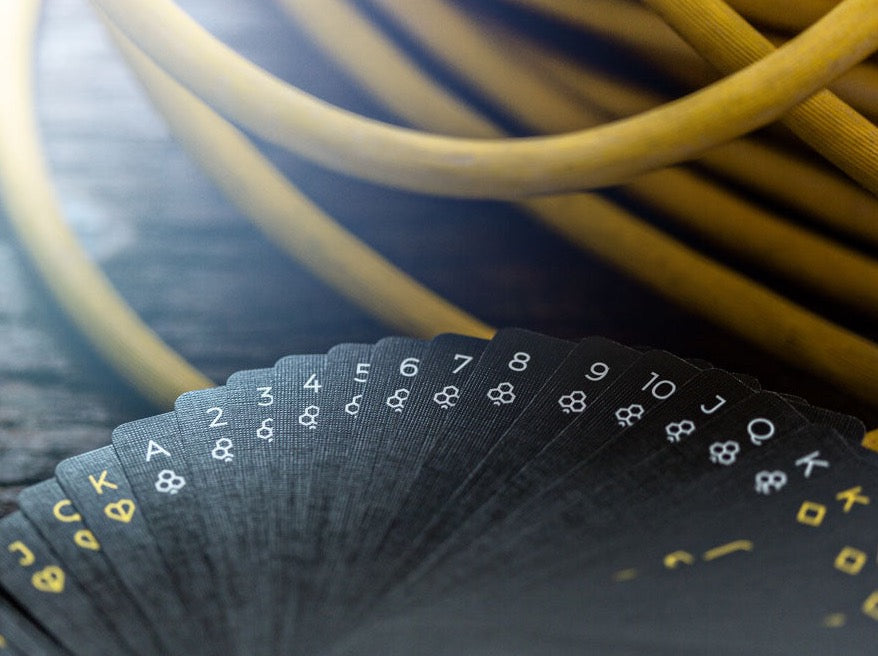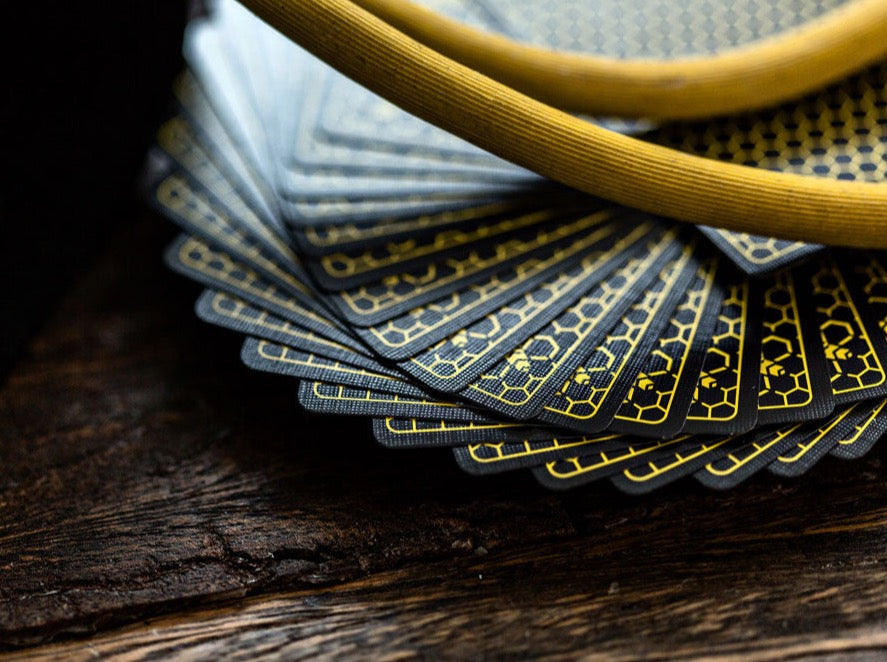 Killer Bees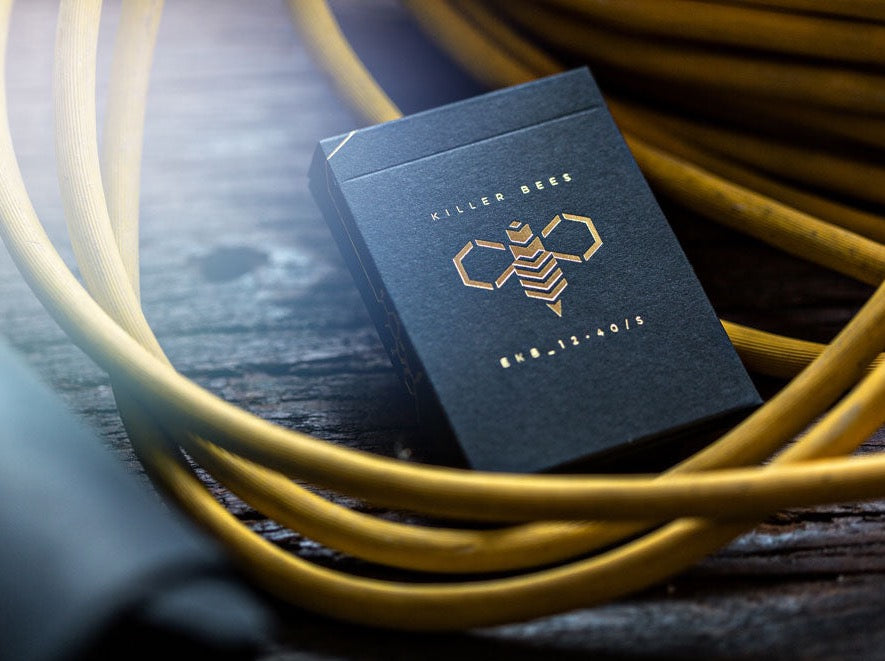 Killer Bees are the mutant hybrid of timid European honey bees and their African cousins.

Like all superhero stories, the Killers were introduced to Brazil by mad scientists to help re-populate their diminishing Bee population.

But no-one could contain them...

In 1957, 26 swarms escaped quarantine and declared war on the western hemisphere.

Danger lurking in the skies, these villains will stalk their victims for up to 1/2 a mile..

We wanted to capture the darker bodies of these cold-face killers in our deck. Creating a harsh black back with toxic-waste yellow honeycomb spilt on the back.

The black faces display custom pips and hold a sinister simplicity. Like something you'd expect to see on a discarded barrel of methylamine.

Killer Bees are the result of an unsanctioned lab experiment when toxic waste spilled into a delicate hive of Honey Bees.

Get them before they get you.

#AttackTheHive

A portion of each Killer Bee Deck sold is given to the IUCN organization.

TO DATE

: sales of our Bee decks have funded over $30,000 to support honey bees. Listen to Ellusionist's Chris Ramsay tell why Bees are so important to us.
This product is rated 4.9 of 5.0 stars.
It has received 193 reviews.
Simply stunning
Beautiful, elegant, and handles well, everything you could want
Killer Bee Deck
Awesome deck card, the graphics are cool, and they feel natural in your hand.
And I like they support the bees!!
Striking appearance and smooth handling
The black and gold looks striking in a flourish, and the cards handle good out of the pack. Excellent work as always.
Sealed as a collection item!
Everything was perfect. Won't open these as they are going to my collection
Killer Killer Bees
Superb design, excellent card dynamic & handling and now my favourite deck.
Killer Bees
As the name suggests, a killer deck and killer design
Smoothest deck of cards!
Excellent deck of cards. Very stylish and super easy to handle
High class design with actual referece
Always got a story to tell with these cards. And they look awesome.
Killer bee card deck
The killer bee cards are sweet! The colors are really appealing and I really appreciate the attention to detail. Each face card has its own pattern that makes it unique. I would definitely recommend buying a deck. It also comes with some cool facts, and to make it better, 10% of the money from the killer bee deck goes to saving bees and their colonies. Definitely a valid purchase for anyone, and a great deck to add to your card collection
Great Quality
These cards look seriously awesome and the pin that pairs with them is just as sweet.