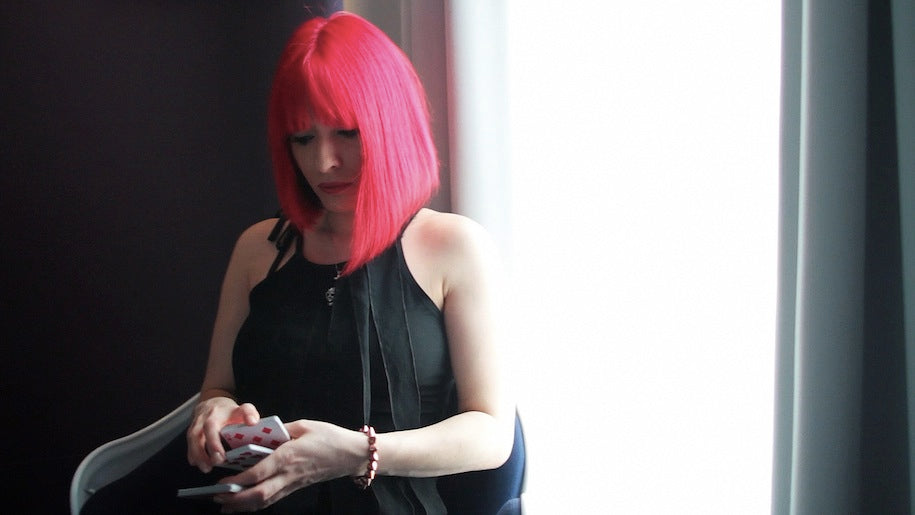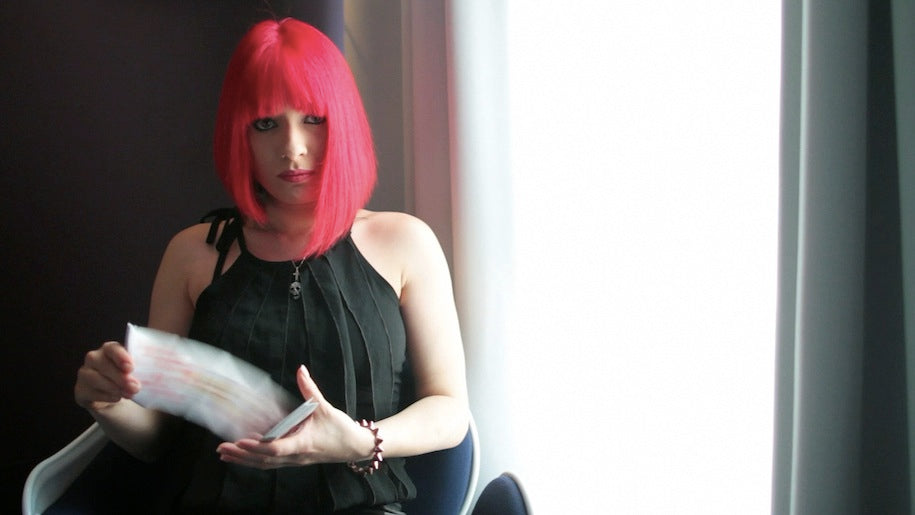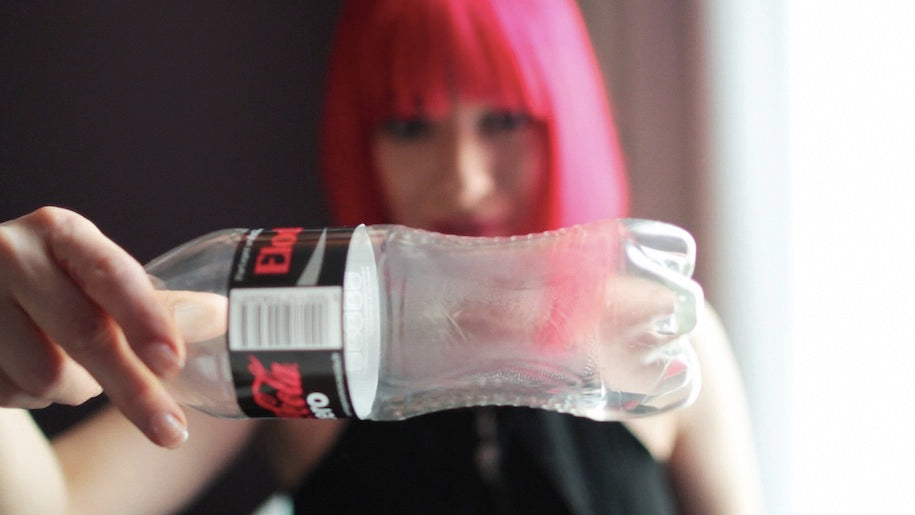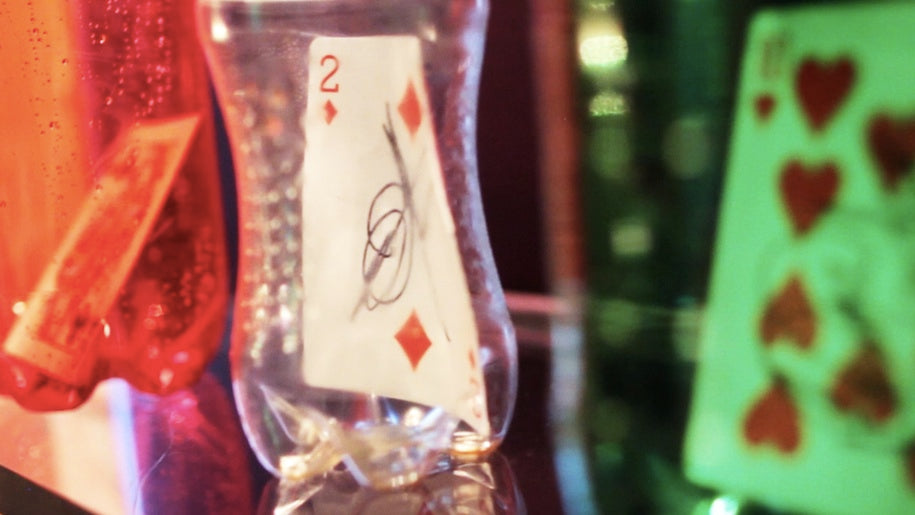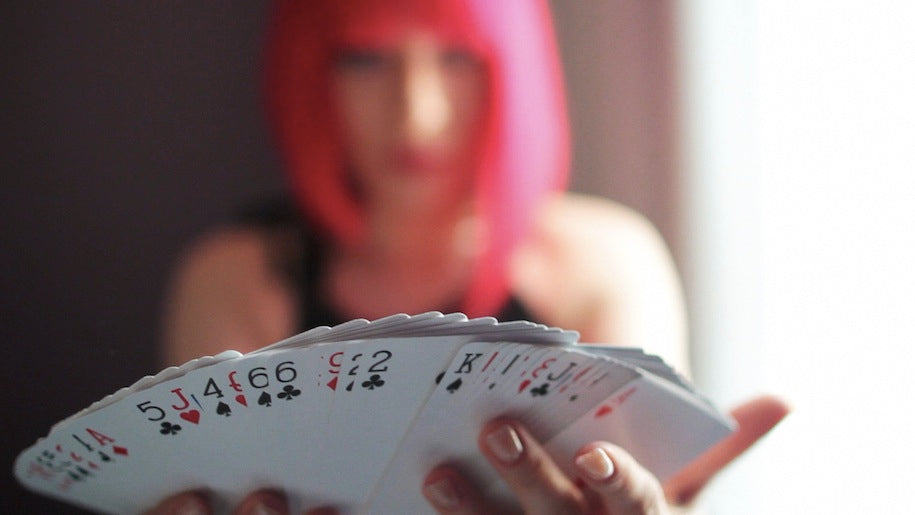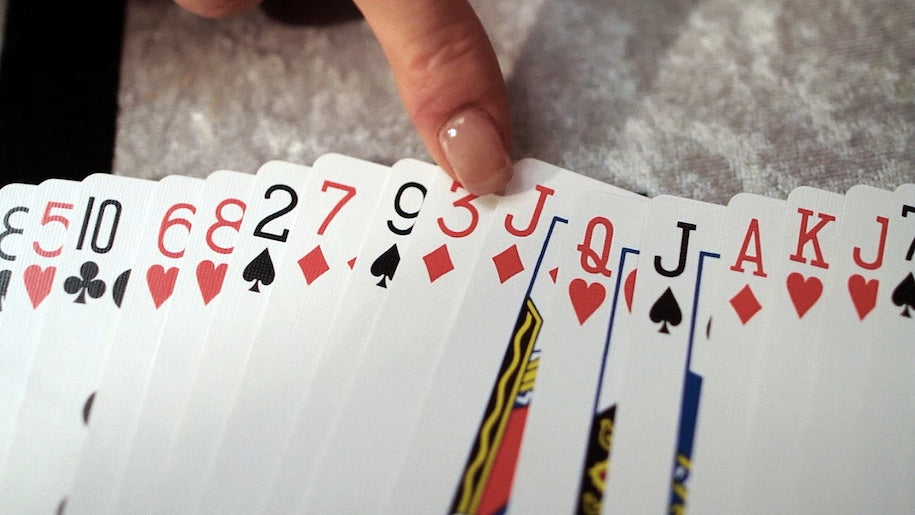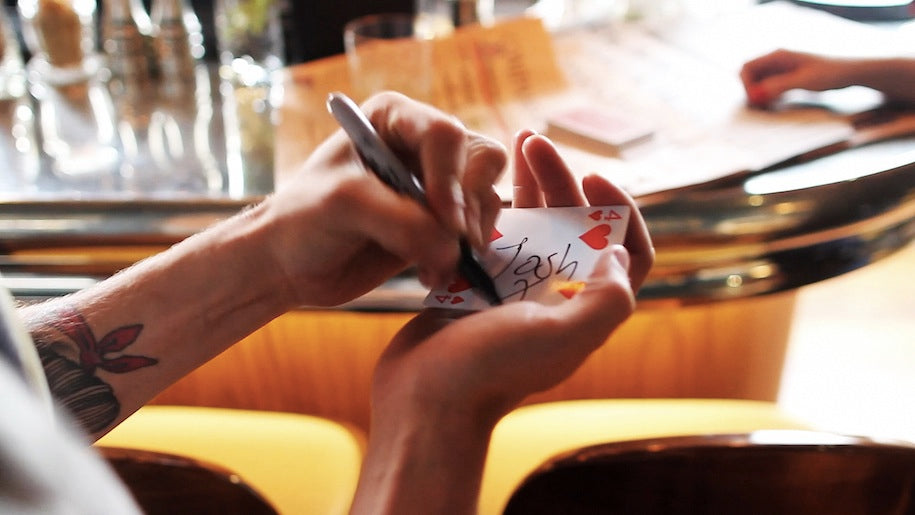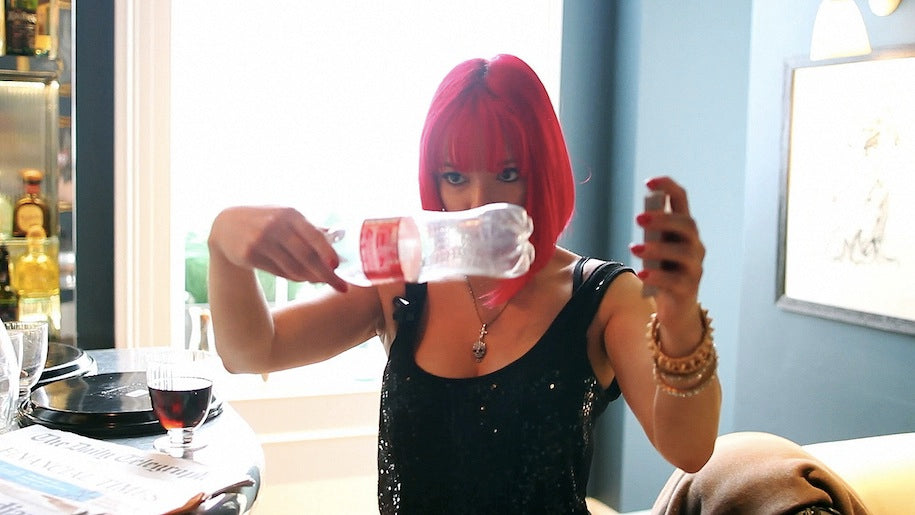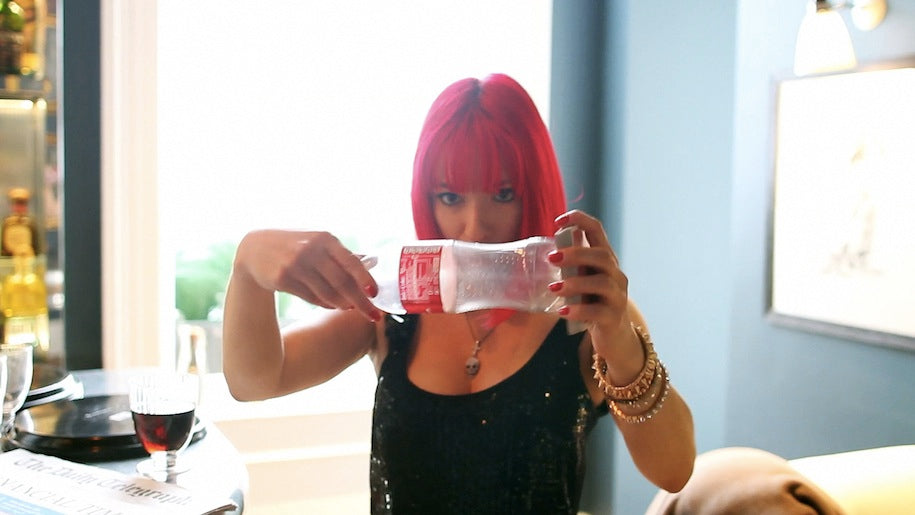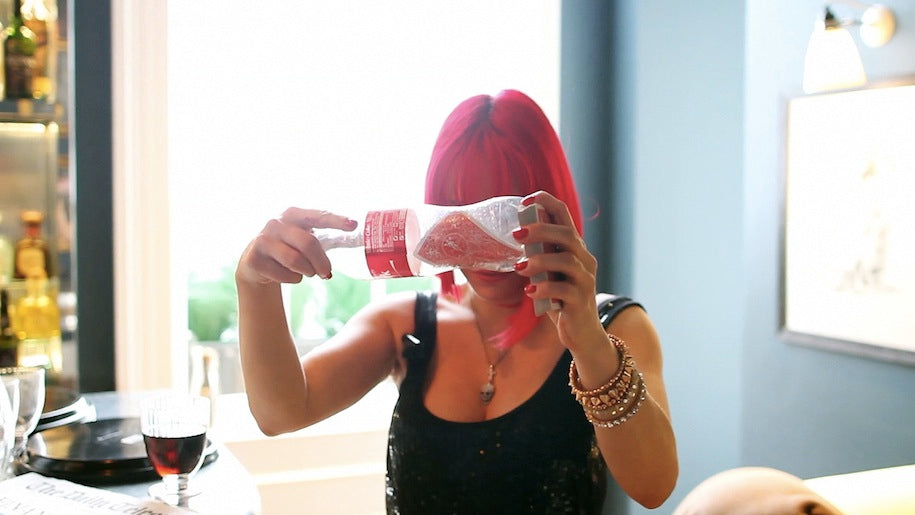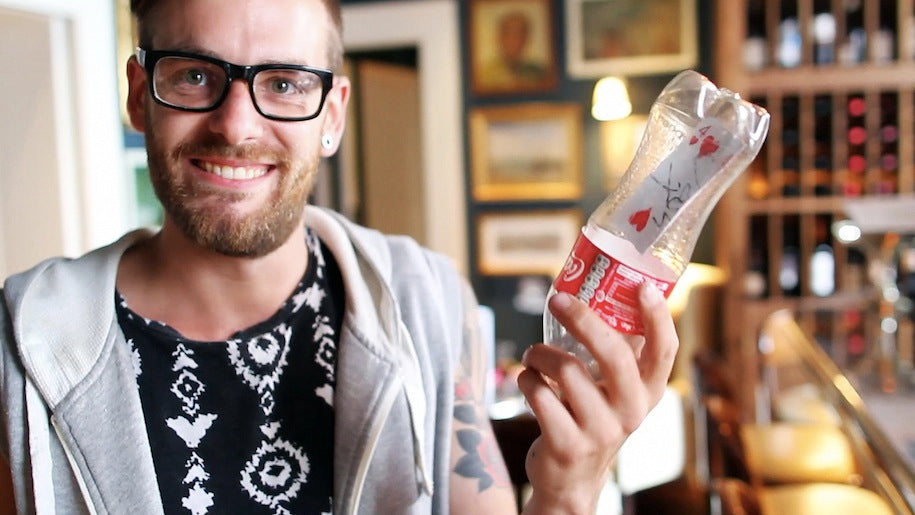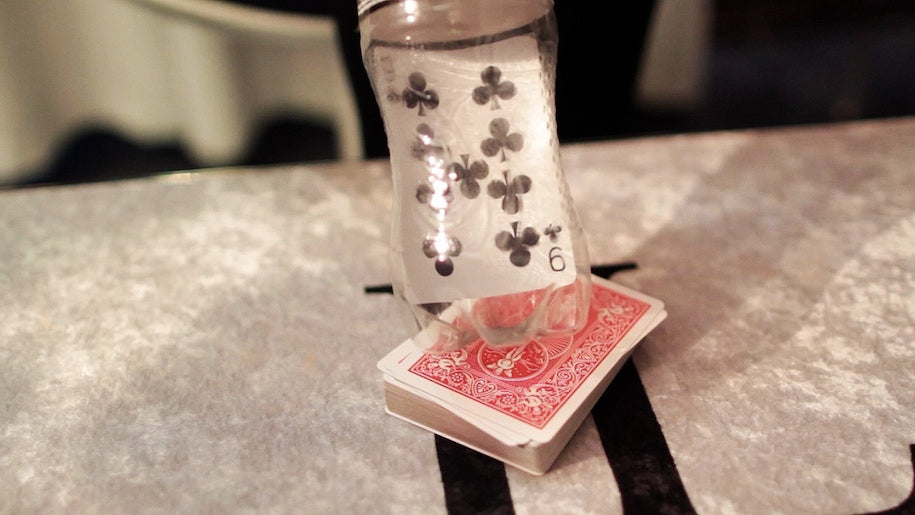 Card in Bottle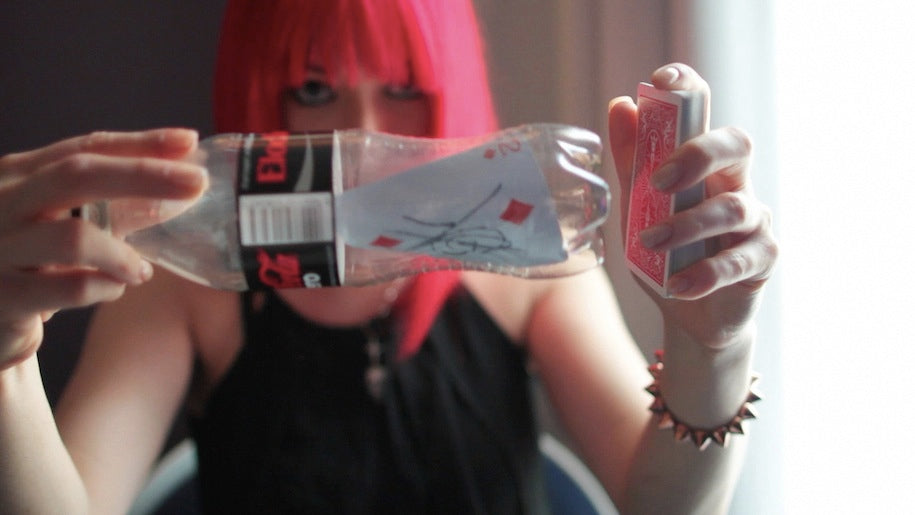 The traditional Card in Bottle plot has a problem. The card can't be signed, the bottle has to be pre-loaded and the reveal is getting the spectator to 'discover' the card at the end of the routine. In short - it's a trick that misses the mark.
Laura London however, doesn't miss.
The incredible thinking behind this effect manages to tick every box for the ultimate on-the-spot performance.
The card is signed. The magical moment is instant. The spectator is left with an impossible souvenir.
This is the effect that Laura uses to close every show - and it's the reason why she's booked solid for
months in advance.
A card is selected and signed by the spectator. The spectator replaces the card anywhere in the deck and shuffles the deck themselves. The deck is spread on the table and the spectator verifies their card is still in the stack.
The deck is picked up and INSTANTLY smacked against the bottom of an empty bottle --
BAM!
Their
signed card
has penetrated through the bottom of the bottle in a
blink-and-you'll-miss-it moment
. The card-in-bottle can now be given out as a souvenir.
Details
Card is Signed by Spectator

Card is genuinely lost in the deck - No sleight of hand required

Spectator can shuffle the cards themselves

Spectator verifies the card is still in the deck

Card appears instantly - VISUALLY - in the bottle

Both Gimmicked and Ungimmicked versions taught.

Laura teaches two versions - gimmicked and non-gimmicked, as well as multiple presentation ideas. The gimmicked version makes practicing much easier and leaves the spectator with a clean, better looking, impossible souvenir.
This product is rated 4.7 of 5.0 stars.
It has received 37 reviews.
Lovely
I love the handling and it's so mind-blowingly simple that anyone could do with the proper technique and attention to detail.
Simple and Brilliant
The trick is very easy to perform, and gets such great reactions. It looks like real magic.
Card in bottle
A very clever way to do card in bottle without having to cut the bottle
Nice, clean trick!
Works great, especially with the gimmick.
Perfect trick
My new favorite trick. Incredibly easy and the reactions are incredible. Buy it now if you're on the fence.
Simple and effective
Either method can be used with some practice. Always gets great reactions
Summary
Awesome, easy to learn,and quite a jaw dropper when performing
Summary
Awesome! Great trick I amaze all my friend's with this trick well worth the money!