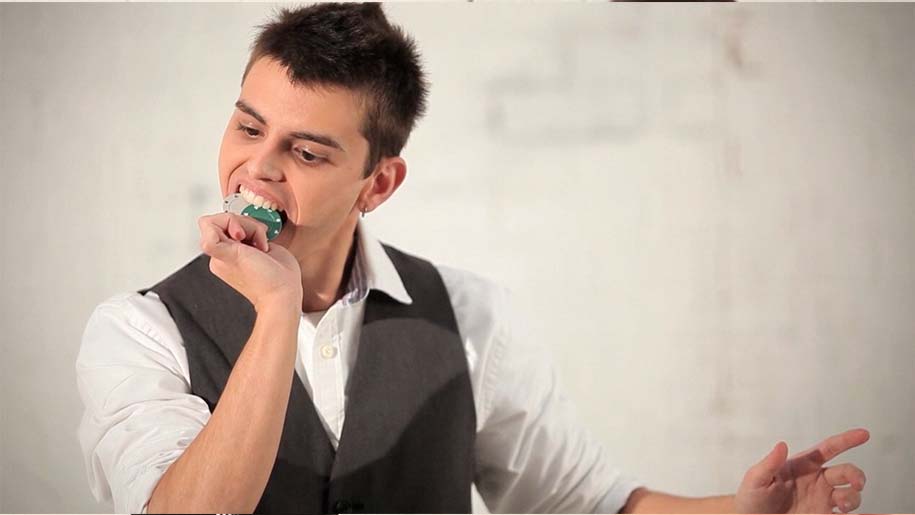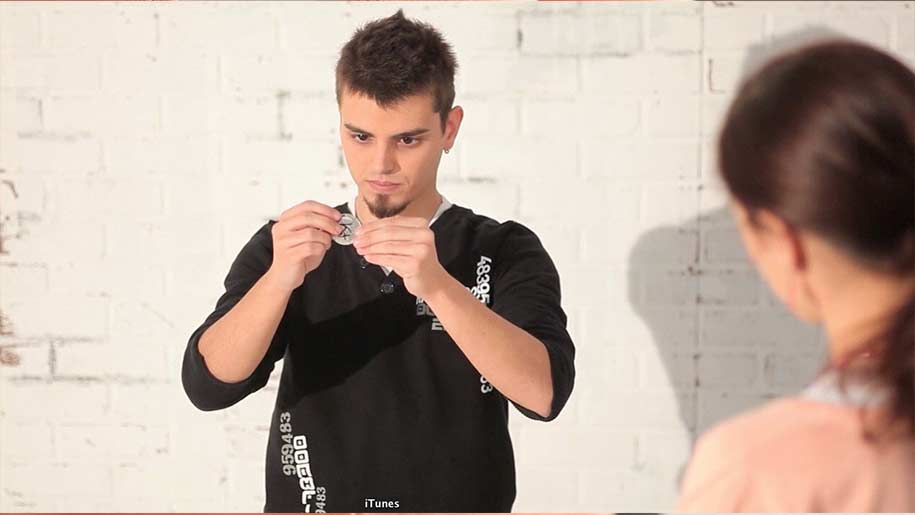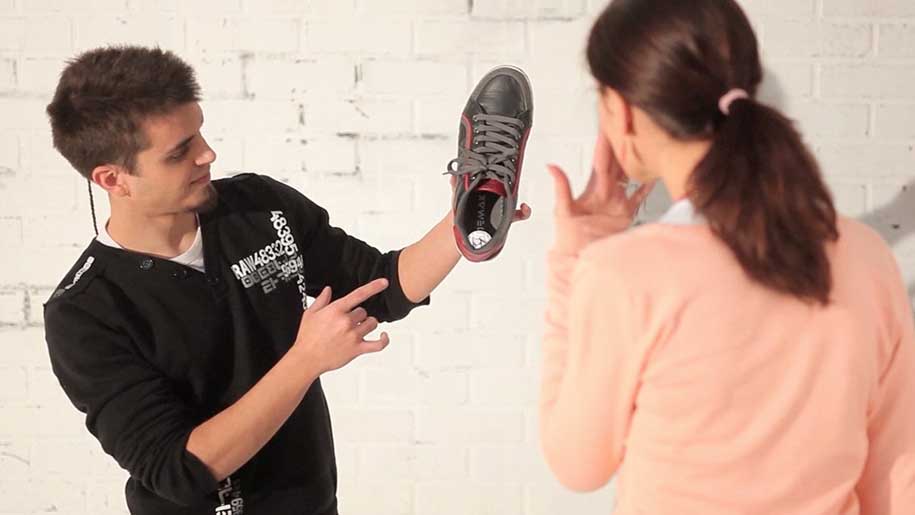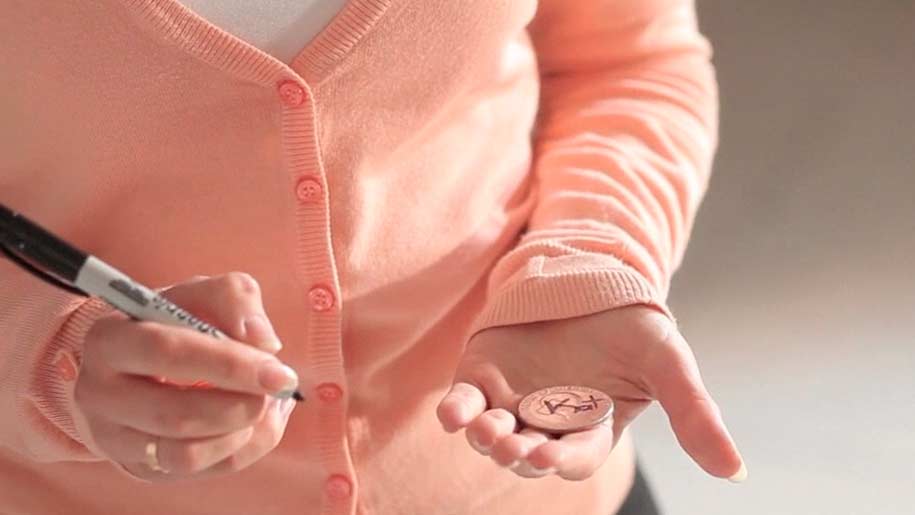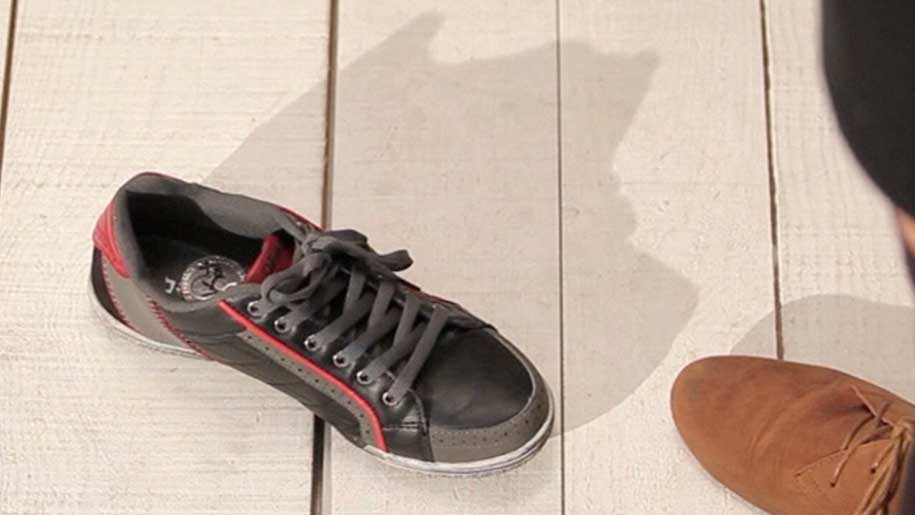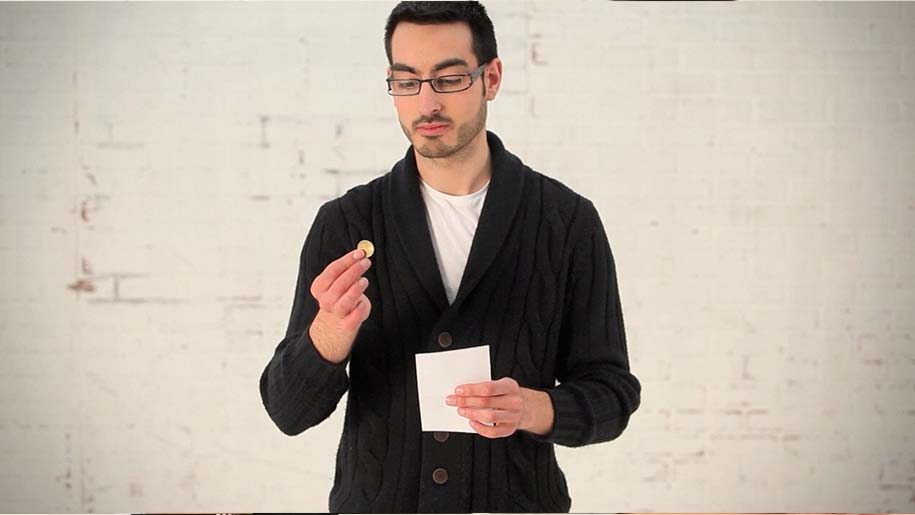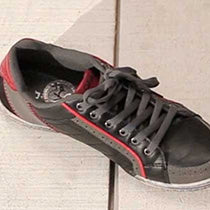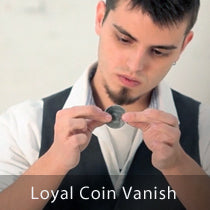 Loyal Coin Vanish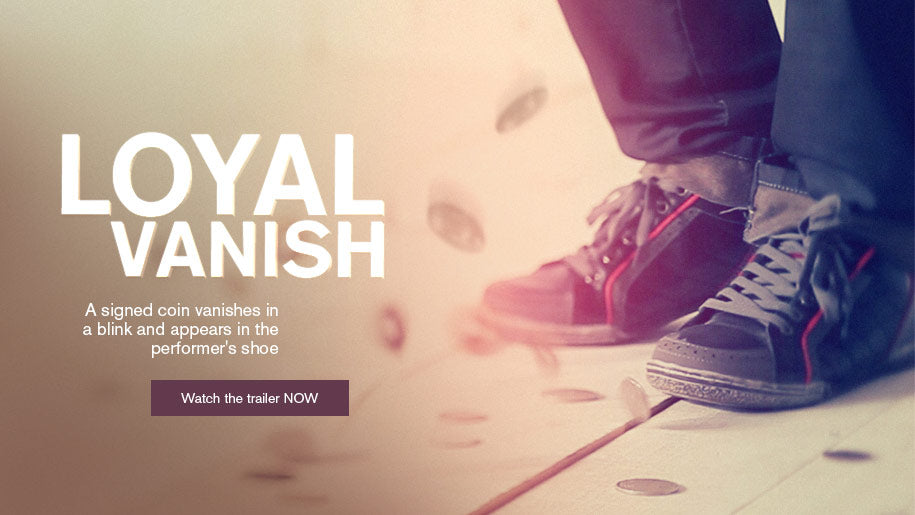 This video contains 30 minutes of techniques, moves and routines based around the core principle.
When we first received this video we didn't know what to say. Immediately we held a company meeting to watch these two guys work. Who were these Spanish magicians? On the spot we had to have them, and we wanted you to be the first to experience their magic.
Picture yourself, in street wear, no stuffy suits and dress pants. You borrow a coin.
It's signed...
The coin is right in front of their eyes and then it seemingly melts into nothing. Your hands are empty... REALLY empty.
Your audience tries to grasp for some explanation. They look around. The front and back of your hands. You have no sleeves.
Then you lift your foot out of your shoe. There, in your shoe, is their signed coin.
The Loyal Vanish is the first download from Manuel Leal and Adrián Carratalá, The Thinking Paradox Team.
Over 30 minutes of detailed explanations and bonus ideas. The extras alone could be turned into separate downloads and you are getting them all with The Loyal Vanish.
This product is rated 4.3 of 5.0 stars.
It has received 40 reviews.
Silent but deadly
WITHOUT EVEN SAYING A WORD! These guys managed to make a perfect instructional video, around a brilliant 'walk-around-effect' that you can have at your fingertips at all times....amazing! Hope to see more from this duo from Spain- very well done mis neuvo amigos!!!
Loyally deceptive!!
This is one of those effects that will have you saying, " Maledizione, ragazzi!". It is simple and quick and will probably make you jealous that you didn't think of it. I thought I had come up with a one handed version of the vanish but this is beautifully designed with a kicker ending where the coin ends up in your shoe! Amazing! Highly recommended for anyone looking to add a quick mind boggler to their repertoire!
The video is in Italian (with subtitles) and they even offer up a few other ideas to use! Love it. Keeping it. Using it.
Samuel
Best way I?ve ever seen. Of course, as ALL THE MAGIC, takes hours and hours of practicing, there is real meaning of magic, the way have to be hard but the feeling you get once you are ready to perform it, is great than nothing! OF COURSE, IF YOU REALLY LOVE MAGIC!
Sean
All these people complaining about how extensive you need to be practicing - you should be practicing your magic anyways A LOT. This effect is so smart! It fooled me every time I watched the trailer... I couldn't figure it out. It is so well thought out too. I reckon it's worth more than a $3 download
Raza
I found this download inspiring. I ended up including the effect in my repertoire using different techniques.
Summary
This trick is just out of the world trick. The explanation was so perfect that everyone must understand it.
I too am a magician and i love to perform it in my routinees
Summary
This is a really clever vanish/transposition/transformation. I think the teaching is top notch and the camera work was very helpful with plenty of over the shoulder and under the elbow shots to make sure you know exactly what is happening and how it is being accomplished. What's really amazing is the angles really are not to bad once you become proficient with this technique. Not that you should let people view this from the bad sides. In the video tuition you cannot even see the coin vanish from the worst angle. Just nice to know. This has some misdirection built into the move itself. So the spectator becomes enthralled in what you are doing and not in observing the move itself. All in all a very cool utility move that can be used pretty much anytime. The coin to shoe effect is something you must be setup for but no gimmicks and only nominal clothing considerations. Pretty easy to come up with. Hope this helps.
Summary
It was really great learning from these guys. They go over different techniques for different sized coins/rings, and also different techniques when people are getting to close to your bad angles. There's no talking during the explanations, but there doesn't need to be. They teach the moves over and over again until it's cemented in your head.
Summary
Great trick, loved it and the reactions you wil get performing it is amazing! Worth the money!
Summary
The best coin routine for beginners. Leave your audience speachless.