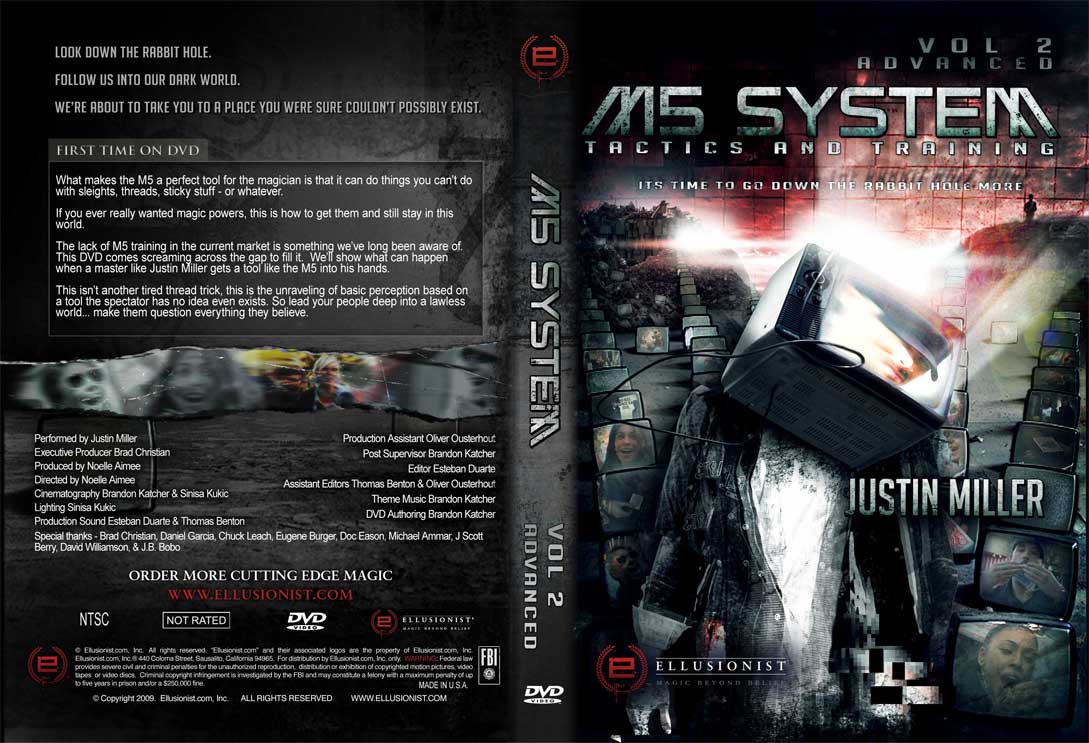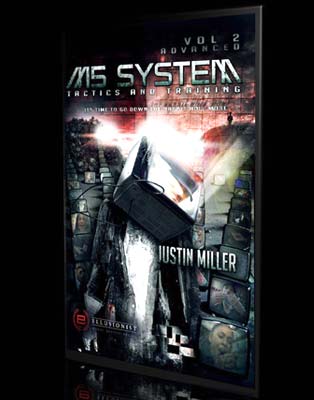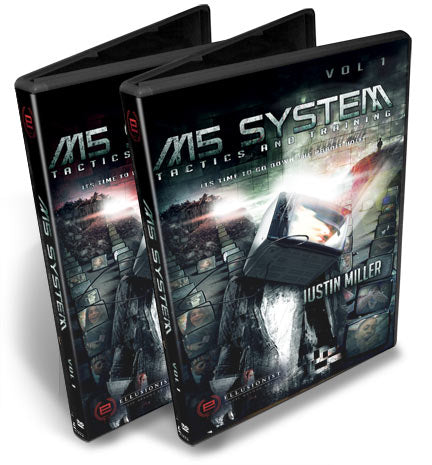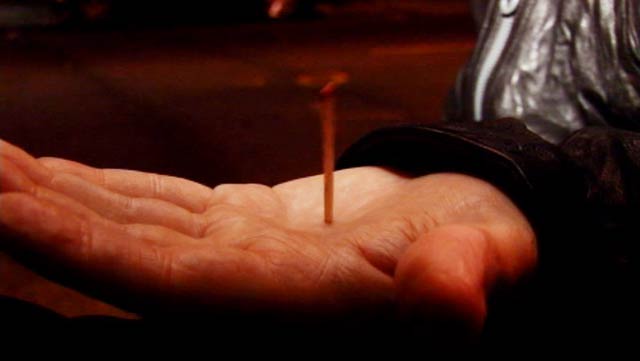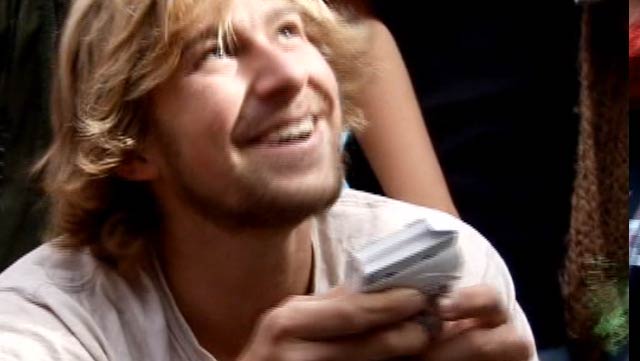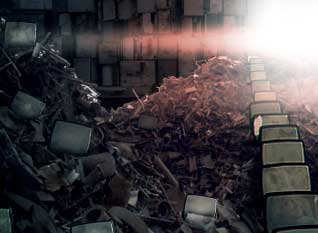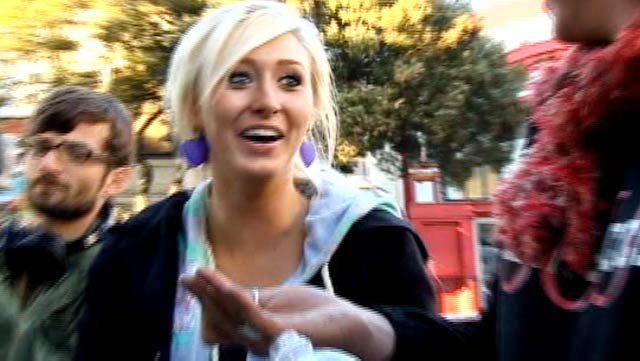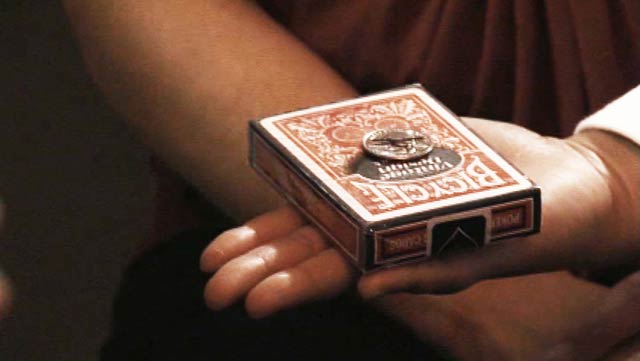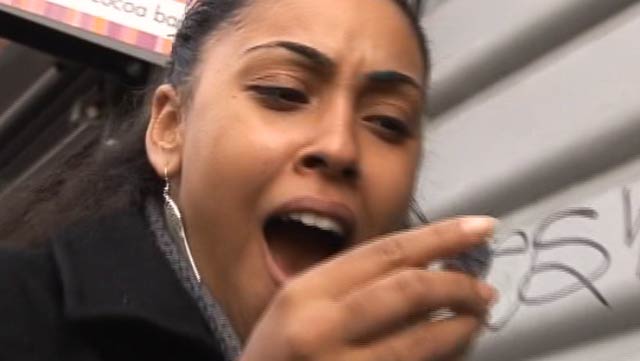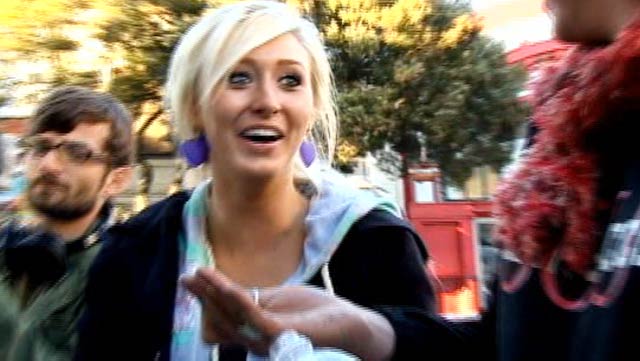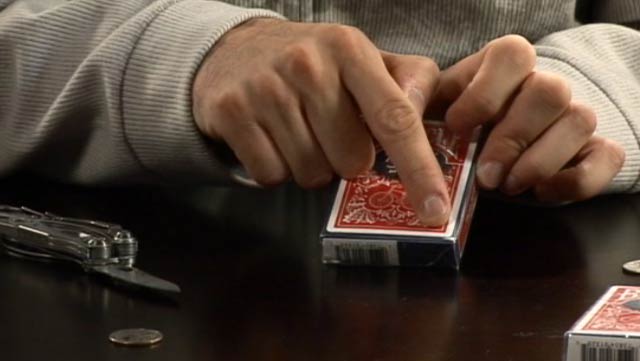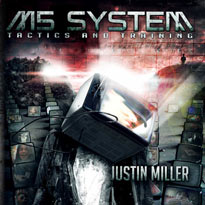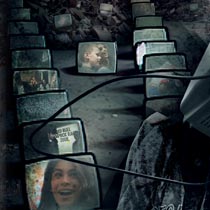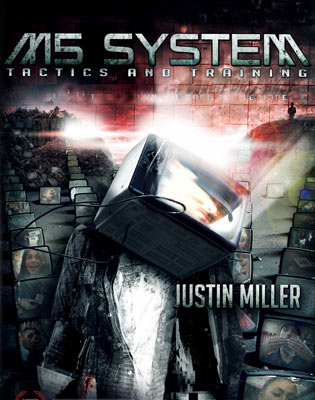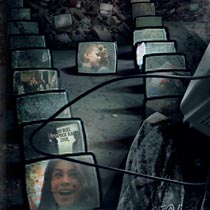 M5 System Tactics and Training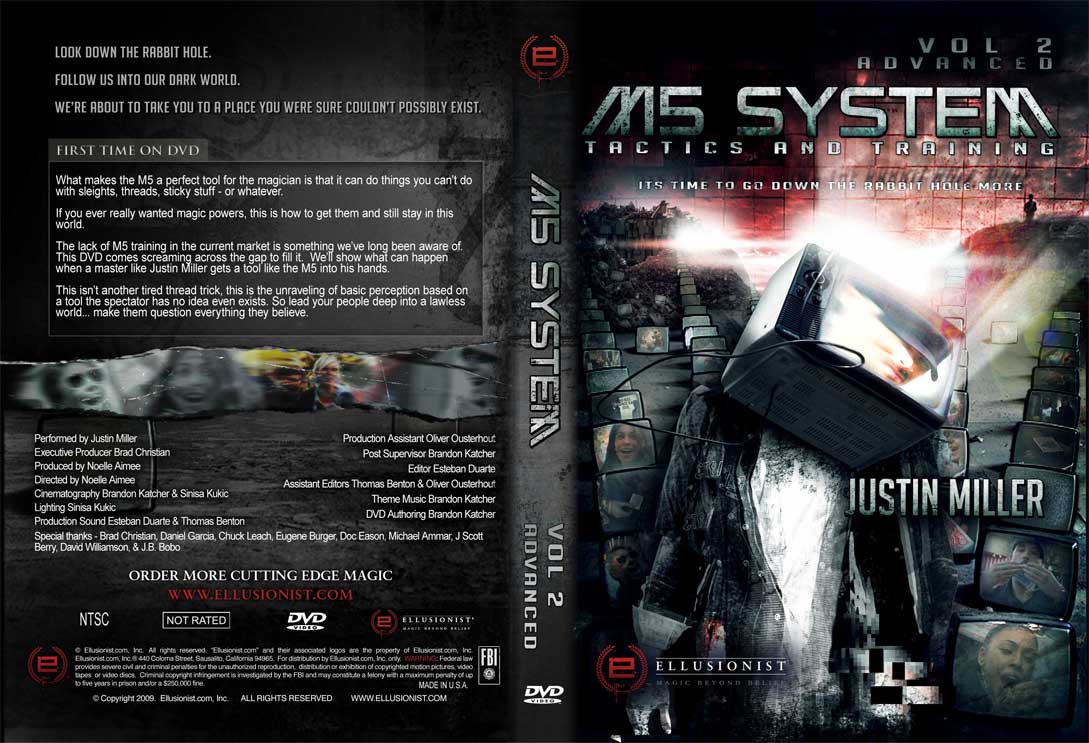 Note: if you're not too sure what an M5 is, you'll need to purchase one.

The lack of M5 training in the current market is something we've long been aware of. These videos comes screaming across the gap to fill it. We'll show what can happen when a master like Justin Miller gets a tool like the M5 into his hands. This isn't another tired thread trick, this is the unraveling of basic perception based on a tool the spectator has no idea even exists.

So lead your people into a lawless world... make them question what they believe. If you ever really wanted magic powers, this is how to get them and still stay in this world.
WHAT IS THIS PRODUCT
M5 System Tactics and Training is two separate videos, Vol 1 and Vol 2 Advanced.

Each volume is 2 hours long and is taught by top professional Justin Miller.
Both are packed with real-world work on thestreet with superb training .  

WHAT IS THE M5 SYSTEM
The M5 system is a
kit
containing a gimmick that is
unseen by the spectator
.  It comes with several props and is available in the basic version or the turbo-charged pro kit.  The videos seen on this page do NOT automatically come with the kit which must be purchased separately.
You wear the M5 unit on you and it does the magic for you ---- you are the one however who must manage the movements and the presentation with the device.  You will also be the one who gets all the credit.
YOU MUST OWN AN M5 SYSTEM KIT IN ORDER TO USE THE TACTICS AND TRAINING DVDS.
WHY SHOULD I OWN THESE VIDEOS
You
must
own the videos in order to make full use of your M5 kit.  If you own the M5 already and are performing tricks with it, this will supercharge your creativity.  In these volumes the M5 is used in diabolical ways you have never thought of.
If you are a beginner with the M5, these videos will teach you everything you need to know about M5 work.  They will take you by the hand and walk you through every step of using the M5.  You'll learn:
How to hide the M5 effectively, including places on the body and off the body
The psychological attitude you must have when performing with an M5
You'll learn incredible tricks with nails, cards, coins, cell phones, mentalism, keys, matches, cigarettes, and watches
The effect the M5 has on electronics, what you can and can't get away with
Credit note: "Sealed" was inspired by an effect by Anthony Miller
This product is rated 4.8 of 5.0 stars.
It has received 20 reviews.
Summary
The M5 is great and Justin Miller is a great teacher. There is no doubt about that. This is a great starting point on learning how to use the M5!
Revived my m5!!!
My m5 sat in my closet for years being unused because I thought it was bulky and unpractical until I watched this DVD. I also learned so much more about The Raven. It is a must buy for anyone planning on doing any PK magic!!!
magic can now be spelled as W, O, W
with the M5 and this training dvd, magic can now be spelled as W, O, W.
Awesome
This is one of the best things i have ever bought,i had the M5 for about a year just using it for various simple tricks, but now... Wow after getting the training Dvd i am doing so much more and with total confidence its easy to follow and even easier to do, its a must
so goood
These tricks and methods are worth the cash.. Justin not only teaches you how to dominate the M5 but also teaches many coin sleights and a false cut that are really convincing. The tricks and ideas are really cool and his method of getting the device to point B is outstanding. He goes over what you get, how to use it, how to adjust it, how to blow minds with it. I personally give him the best teaching award as I also own his Silver Dream trick which is superb and his loops DVD which is in depth. Out of Adam Grace, Rich F., Rich S, Daniel Garcia, Nathan Kronzo, and Brad,..... Justin Miller's DVDs are the best in teaching quality. Now, I am not dissing the other pros because they are really good too, not to mention that I only watched the hover card instructional clip by Brad and only the loops DVD by Nate, and they have others, but Justin is just more "good" at what he is trying to say, just my opinion. Brad has tons others out there which are probably amazing, and of course he set of this place, thanks brad. Without you, we wouldn't have the M5. Not to mention everything else.
Excellent!
Worth every dollar, High quality and practical. If you own M5, and are new to the concept, get these dvd's.
You are not real magician unless you own the M5
The M5 is an amazing device that all magician must have in magic. The M5 is not just a gimmick, it also a hold out device for other tricks. I have had the M5 for a long time, and I think I discover all the tricks you can do with it. But I was wrong when I saw the M5 DVD came out. I learn that there are much more thing I didn't discover about the M5. The M5 is one of my special in magic. I used it almost everyday. My favorite trick in the DVD is the nails to card. The trick is so strong, everytime I do it. I floor the spectator. Here is a example video of me doing the nails to card.
In short, If you don't have the m5 or the m5 DVD, get one. I will guarantee that it will worth every penny you spent on it.
Tricky Devil.
Easy and Effective
Justin did a great job of combining a almost flawless blend of slieght of hand with the great potential of the M5. I use the M5 almost everyday and it still amazes me on how many more uses it could be for. I thought it was also good with the performance tips by Justin and how he said 'dont make it a move'. Though the dvds were a little slow moving they were overall great.
amazing, powerfull, pure magic
great moves, great ideas, everything is cool, pure magic... i like it
A 5-Star MUST HAVE
I bought these dvds a month or two ago along with the m5 pro kit and I must say Justin Miller gives great insight on using the M5 I highly recommend these training DVD's for anyone who owns an M5...
THANKS JUSTIN!