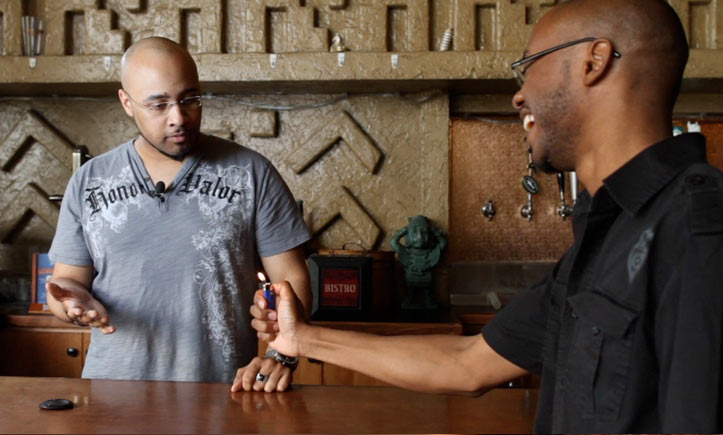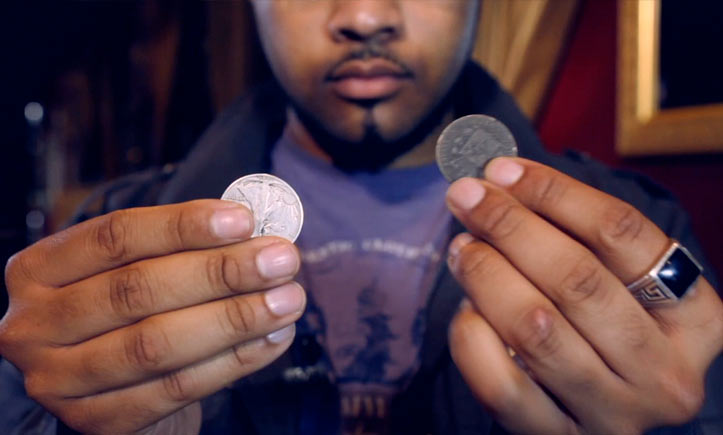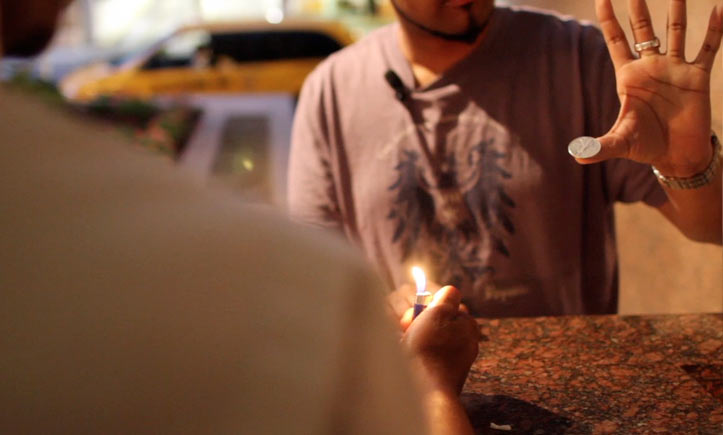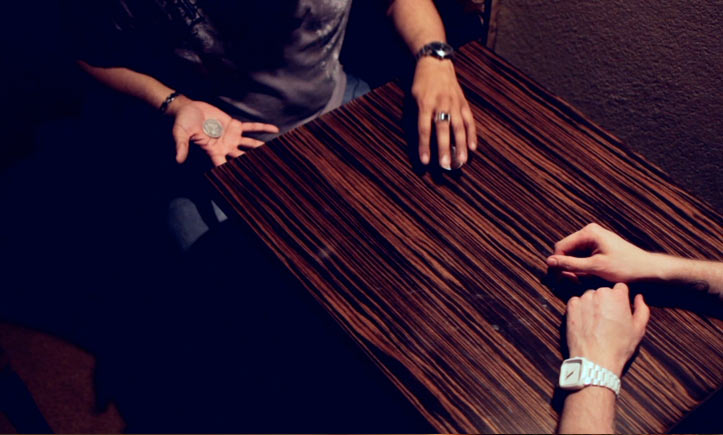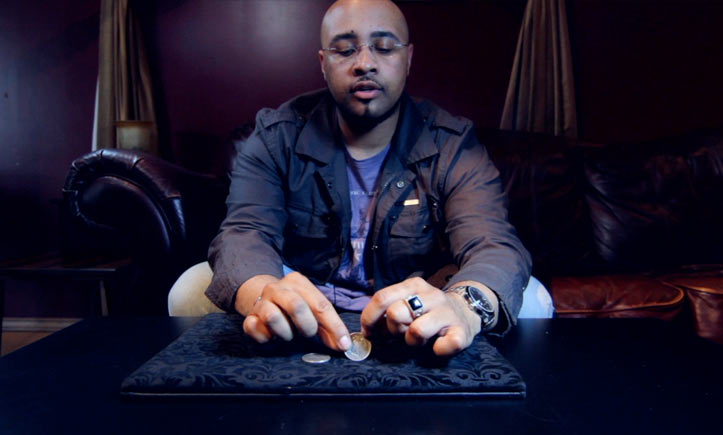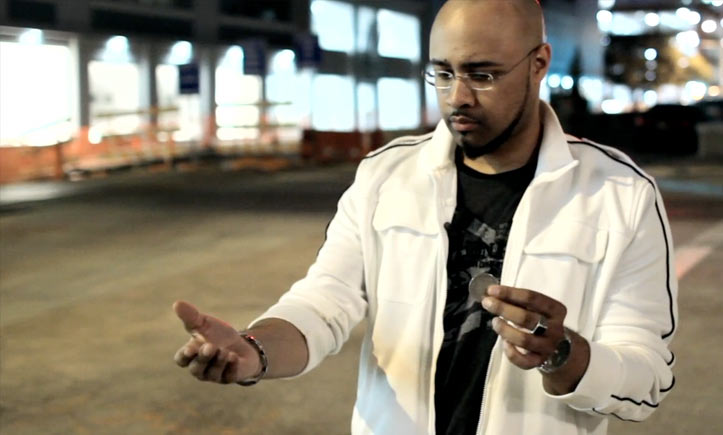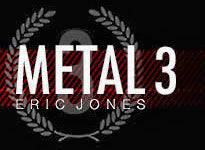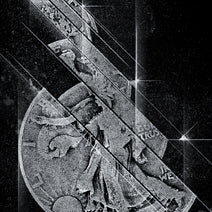 Metal 3: Gaffed Coin Magic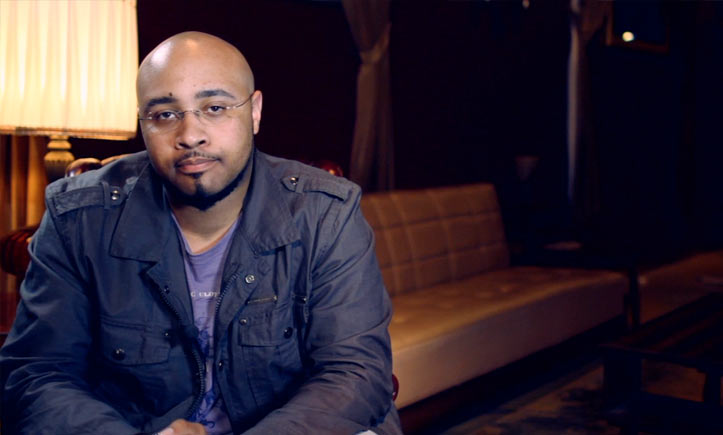 The visual nature increases exponentially in Metal 3. If you can't perform something truly unbelieveable, then just.... cheat! What better way to cheat the system than to use gaffed coins. Coin gaffs take coin magic to a whole new arena. Metal gave you an effective base in coin magic. Metal 2 built a strong foundation to hone your skills. Metal 3 takes it to the next level, with professional gaff handling, opening you up to a new realm.
IMPORTANT: You must have Flipper and Expanded Shell coins to perform the material in Metal 3.
We have established a partnership with master machinist
Roy Kueppers
who can create all of the required gaffs for Metal 3. You can reach him
here
. Note: Gaffed coins are not included with this video.
Metal 3 includes 9 of Jone's best routines taught in high-definition detail. It introduces shells and flipper coins, with a sniper-like attitude to making people question reality when they see magic like this.
'Sleight of hand takes you part of the distance. Gaffs create the difference between something that's amazing… and a real miracle.' -- Eric Jones
What's on the Download
Metal 3 includes 9 full-force routines taught in high-definition detail. It introduces shells and flipper coins, and a host of moves that can be performed with them.
// ROUTINES
• EJ Copper Silver
- A copper coin to silver coin routine that happens in the spectators hands. You have to see this one to believe it.
• Tap Change
- An instant, open handed change of a coin that looks like a camera trick.
• 2 Coin Production & Vanish
- Watch as 2 coins, phase in and out of existance, time and time again.
• Submerged
- 3 Coins, through the table, one by one while the SPECTATOR catches the falling coins as the pass through the wood.
• Ode to Latta
- 3 Coins pass through the body to the other hand, then vanish one by one.
• Pac Man Production
- A quick, sharp 3 coin production to start off a routine right.
• Glitch Change
- A slow, slow elegant coin change from silver, to copper, back to silver. The change, slowed down, is so striking.
• 3 Coin Vanish
- Watch them fade out of sight, one by one, until nothing is left.

• Flash Coins Re-Lit
- Worth the price of the download. This is our favorite coin rotuine of all time. Have to see it to believe it.
// EXTRAS
• Introduction to Gaffs
• Gaffs; an inside look
• Tips, Performance footage and more.
If you don't own any coins we highly recommend picking some up. Ellusionist sells
Pirate Coins (Dollar size
)
that will glimmer as you perform. The coins that we sell are NOT gaffed coins.
Looking for Gaff Coins?
We have established a partnership with master machinist
Roy Kueppers
who can make ALL of your needed gaffs for Metal 3.
• Flipper coin (Required for Metal 3)
• Expanded Shell (Required for Metal 3)
• Folding coin
• Two sided
• Magnetic coins
• Shimmed
• Etc
He'll even create custom work based on your needs. Give him a shout, he's a great guy and you can reach him
here
.
This product is rated 4.5 of 5.0 stars.
It has received 22 reviews.
What a lesson is quality talent. LOVE THIS!
This is AMAZING! I LOVE IT. Eric is a COMPREHENSIVE and wonderful mentor. Thank you!
Nice
J'ai justement reçu mes gaff de Marc Masson et ce DVD m'aide beaucoup. Eric est super bon pour enseigner !! Un de mes meilleurs DVD de pièce pour gaff en fait j'en connais pas d'autre si vous avez des suggestions!!!! J'aurais bien aimé que Eric parle du bruit que produisent la coquille et comment on peux le réduire, je vais essayer moi même d'insérer un rond de teflon à l'intérieur de la coquille . Je veux être capable de faire la routine ailleurs que dans un environnement bruyant.si vous avez des idées!!
Excellent Intro to Gaffs
EJ takes your coin magic to the next level. As an "intermediate" coin magician, I can say that my focus so far has been working on the basics... building a repitoire of concealments, utility moves, subtitles, vanishes, etc. Using those skills with gaffed props really launches your magic. I'm convinced enough to invest in an OxO set in the near future. Great vid, EJ earns his rep.
Summary
Excellent teaching by an excellent teacher! Eric really goes into details as always! A lot of great tricks! Buy it, you wont regret it!
Summary
You are not performing magic at this point, but miracles. The gaffed coins open unnumbered possibilities.
Summary
Best gaff dvd. Eric is the best teacher . You can't miss this!!!
Summary
I picked this up off of Eric Jones himself at a convention in May. He is one of the best educators around. These videos are really high quality, and he is so detailed that you never feel lost in the magic. This one has some of my favorite effects ever. I recommend them all.
Summary
Best DVD out of the trilogy. Ive never used Gaffed coins until I watched this. It is pricey but it is totally worth it. Every routine in the DVD is incredible.
This Dvd is a wtf was that
Well i have to say metal 3 is by far the best coin magic dvd ive ever seen as a matter a fact the whole series is great. Now as far as metal 3 is concerned Eric jones provides you with the most pratical & hard hitting routines to work with. the gaffs for the most part are not that bad to buy. I know the other reviews say there expensive but the overall product vaule of this dvd is unreal. Iam sure whenever you started magic you wanted to do the impossible and make it look like trick photograhy well with Metal 3 you can do that. Eric shows you so many pratical things you can do with gaffs that your creative think and knowledge will go into creative mode after you learn the sleght. Hell if you go out and perform these routines for a gig you can make the money back in a week. This Dvd is a wtf was that kinda thing people will freak out like never before buy it.... trust me you wont be as good as the guy who did buy it learned it and are out there performing it. Dont be cheap if you want to be great than buy everything that comes with it...its not a brand new car or laptop for crying out loud just buy the stuff.......Iam done its your loss if you wait around for the next best thing in my oppion this is as strong as coin magic can get.
reply to Robert Justin's review
I don't own this DVD yet but I'll be getting it soon. This is a reply to Robert Justin's review.
Yes those gaffs on their own is pretty expensive, especially if you buy most of them from the high end coin gaff makers like Schoolcraft or Larsen, but Johnson isn't too bad.
If you go onto Johnson and buy a Hopping Half set you've got not only an amazing gaff routine, but you also have an Expanded Shell and Sun/Moon coin, so that takes care of 2 of the gaffs right there.
Next is the Flipper Coin, some are terrible, others are sublime, imo if you're wanting one that looks amazing you'll have to get at least a Roy Kueppers one, he makes some beautiful Flipper Coins, and they're not terribly expensive, about $38 for the common US Half Dollar one's, and anywhere between $75 and $230 for the better one's.
imo I think it'd be better to buy the more expensive one's like the Magnetic Gravity Flipper Coins, they make the moves a lot easier and a lot more magical.