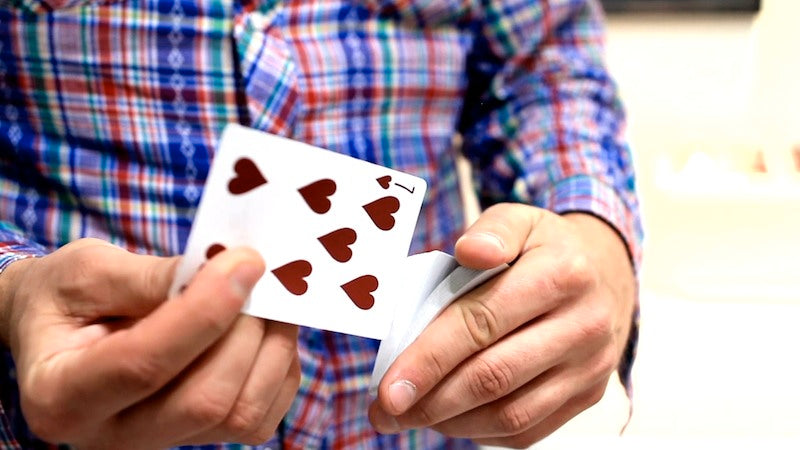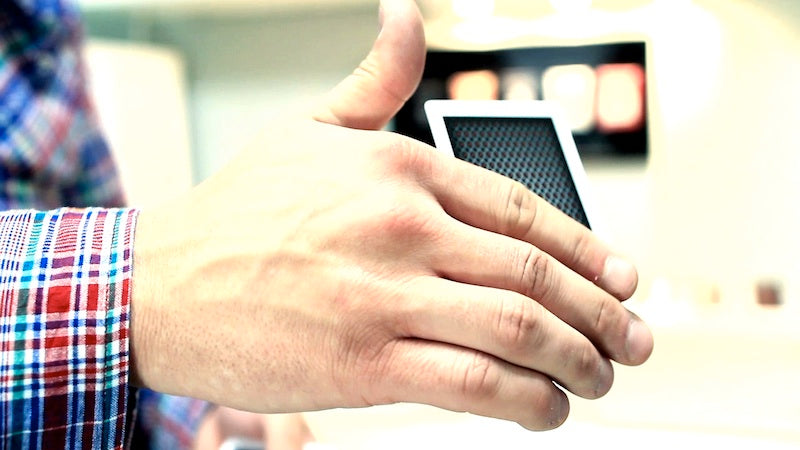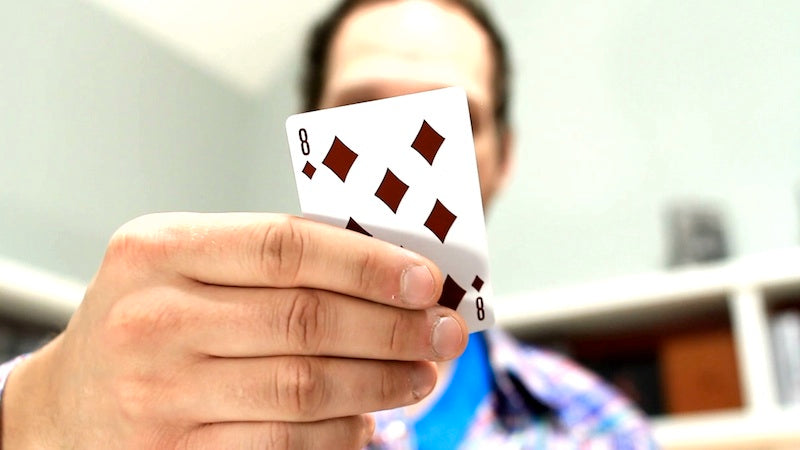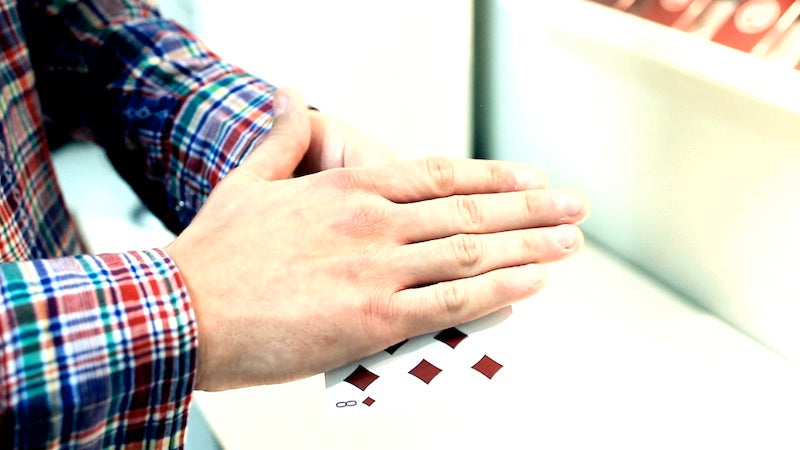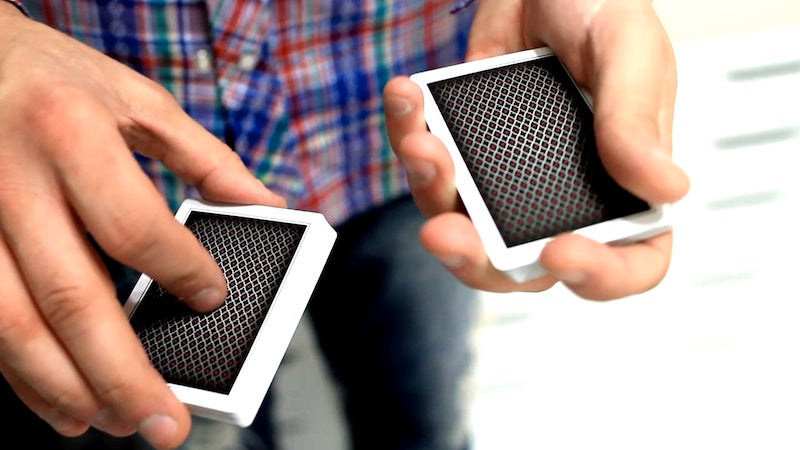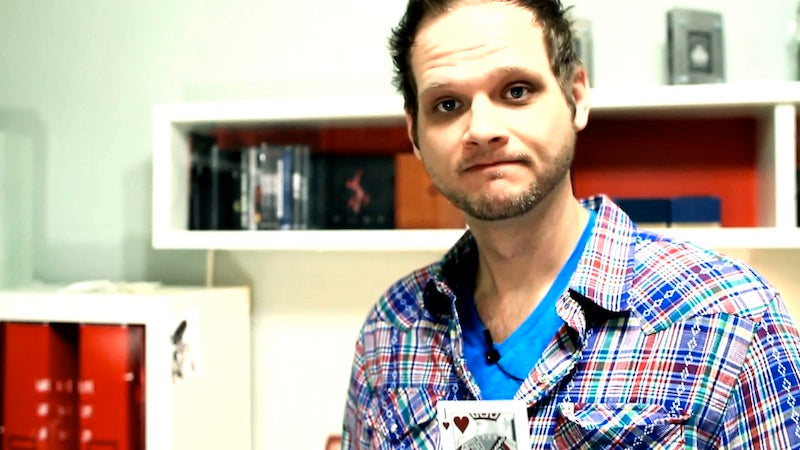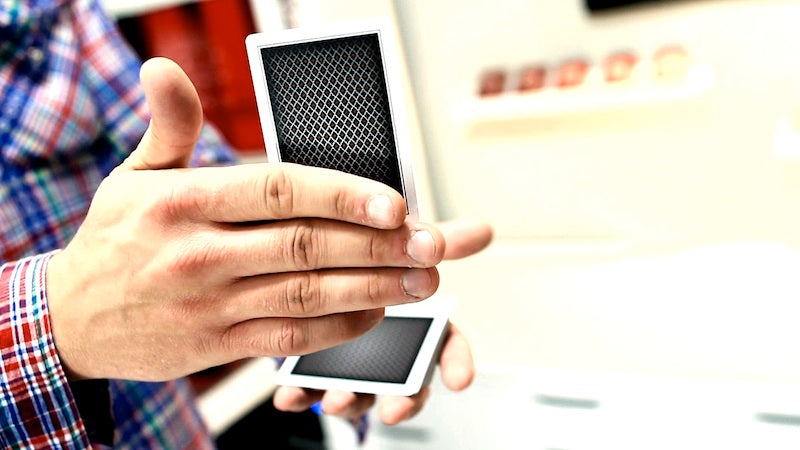 Nowhere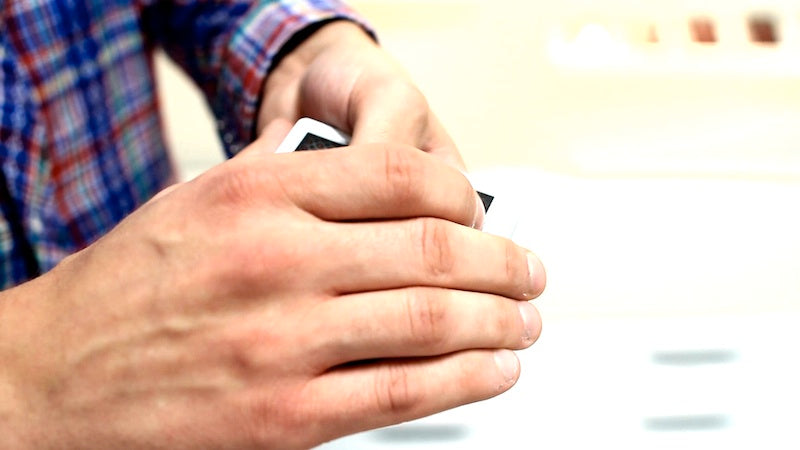 Nowhere
Sale price

$11.95
Regular price
(/)
Learning from Kranzo is like having a personal masterclass with some of the world's greatest minds in card magic. Kranzo teaches sleights and techniques by Marlo, Erdnase, James, Fuentes and others - techniques you'll want to use in other effects once you know them.

Nathan Kranzo has discovered the completely implausible, the 'white whale' of card magic; the card that can't be palmed. This is an instant ice-breaker and perfect set-up for a whole host of routines, many of which Kranzo tips in this download.

The card that can't be palmed. Finally, an effect where palming's not just 'not required' - it's impossible.

This product is rated 4.8 of 5.0 stars.
It has received 9 reviews.
Summary
I think this is "necroing" a review. This trick by Mr. Kranzo was mentioned in a recent lecture I saw. So... I found it. Here. It is marvelous. And Mr. Kranzo really ensures that the watcher is given all the information needed. An excellent instructor and a great move/trick! Really nicely done and highly recommended!
Summary
I don't know if this fools people as much as it makes them laugh and amused :) It is a great opener though, really easy, and fun to perform. It is another one I practice just for fun!!
-Mitchell Moore
Summary
Great effect, extremely funny and easy to do with a little practice!
HIGHLY recommended
Summary
Easy to do, but requires some practice to perfect. My children love this one. Would also have to say, it's fun to practice this one.
Summary
Fantastic illusion and great fun! While at first it may seem that the trick generates more amusement than the awe you come to expect from Ellusionist, with enough practice and some patter tweaking this quick and fun effect can really get people thinking. It's very simple and I would consider it beginner-intermediate friendly. Completely impromptu and enjoyable for the performer and the spectators!
MUST BUY!!!
This download is mindbogglingly simple! It will take practice but not as much as you think and the bonus card suspension is so effective and I can really say that I was blown away when I learnt how to do this!
Worth every penny...
I have not taken this a public as some others that I have done to a perfect science. However for having just bought it a few hours ago, it's one of the simplest impromptu affects available on ellusionist or any other website for that matter.
Often I have found simple tricks praised when the routines are limited and not convincing. This is a great routine because it's simple and the story line given by Nathan offers a wide range to build off of.
I cannot go much more into it because I'm an idiot that would likely expose it and everyone at ellusionist would put a bounty on my head.
One final note: One of the signature moves, is a classic pass. Nate mention's several great sources to learn it from but one important one that he left out is Brad Christian's video "ninja". If you're not that familiar with the pass, please check out ninja too.
Summary
Great opener and very amusing. Taught well and easy to get the hang of with a little practice.
Fun trick
This trick is definitely a lighthearted kind of effect. It is not mind numbing magic like some of the other effects on this site, but it is definitely worth the money! It is a very fun and visual effect that gets peoples attention and is still viewed as magical (to my audiences thus far). I like it because it almost helps me loosen up and not take myself so seriously when i begin performing, which then helps with the rest of my performance. So thank you, Nathan, for this great effect!