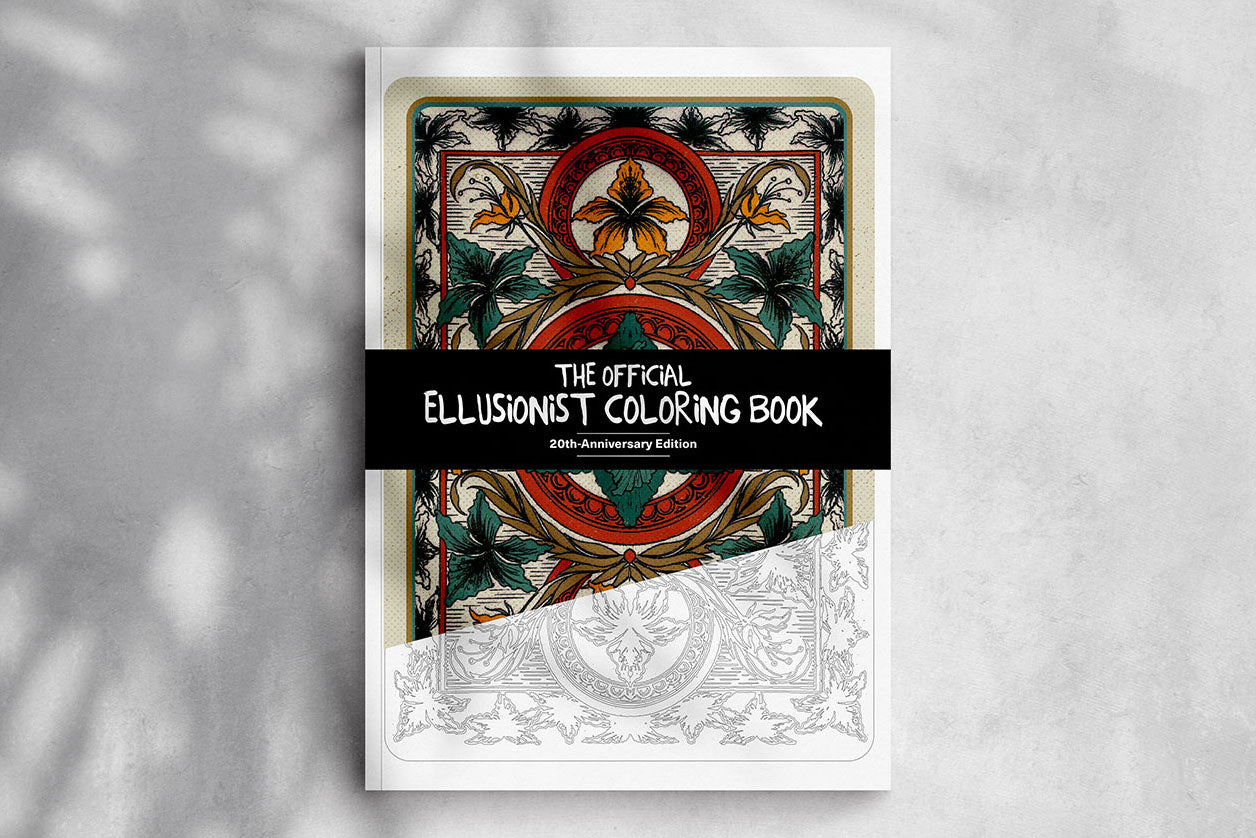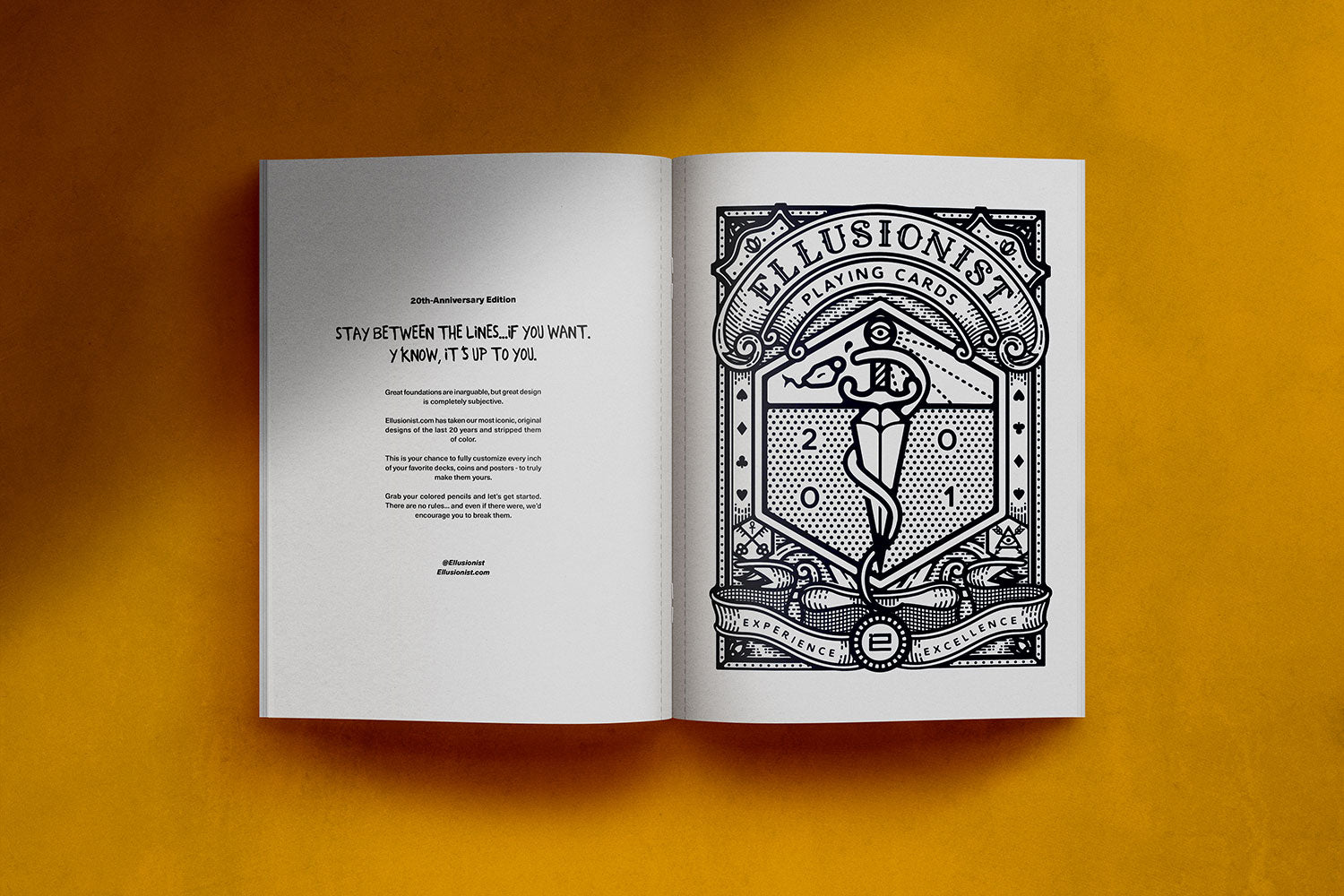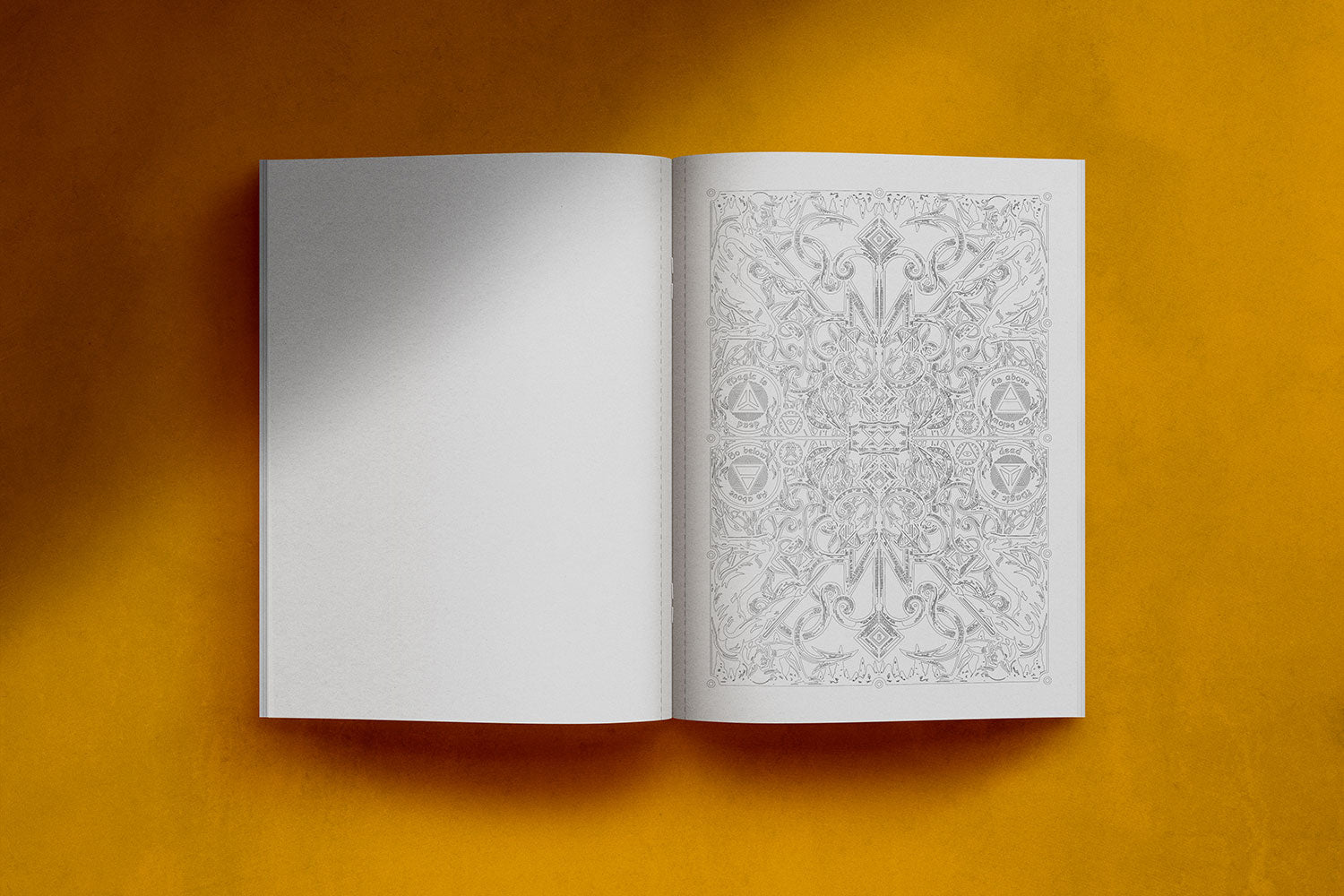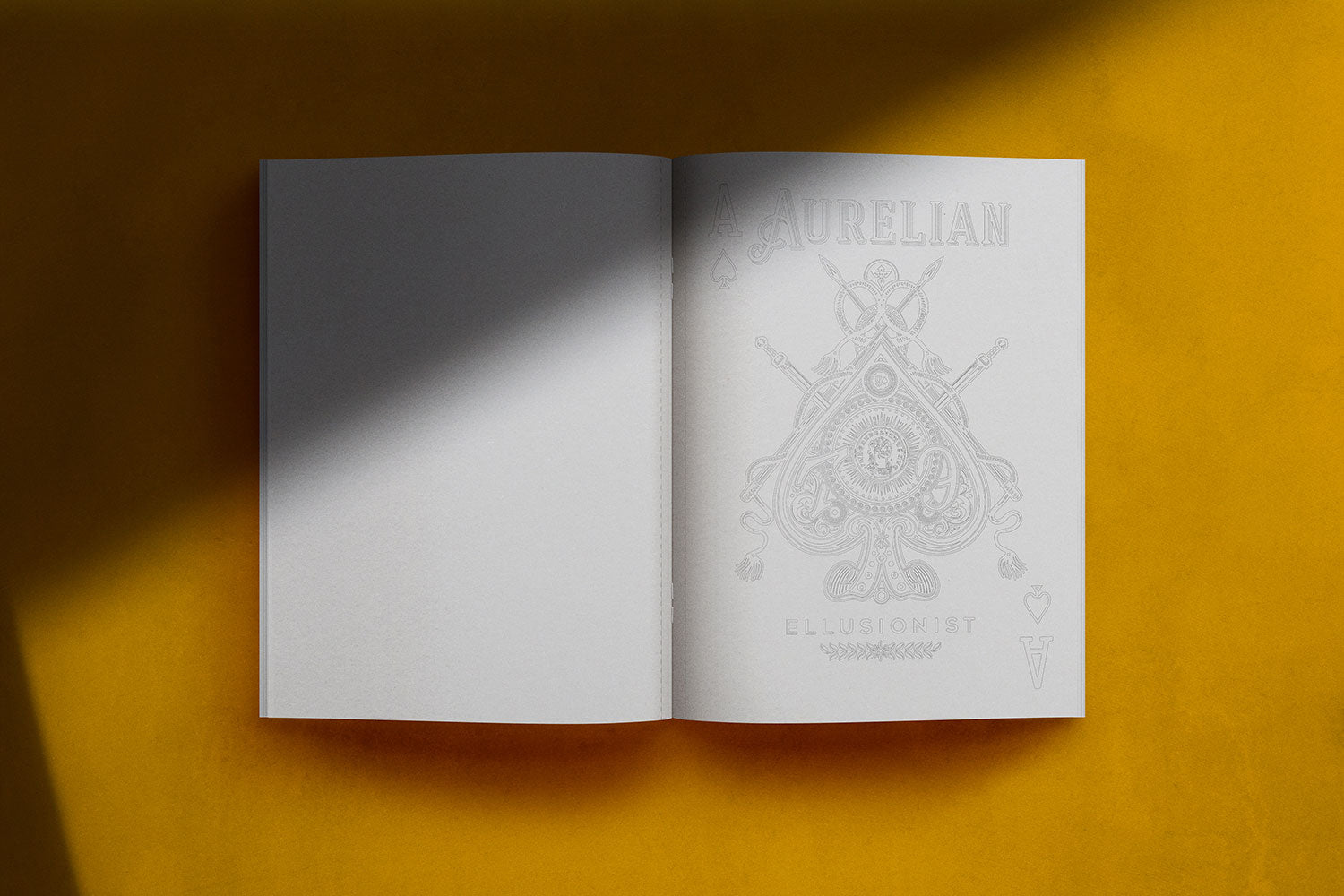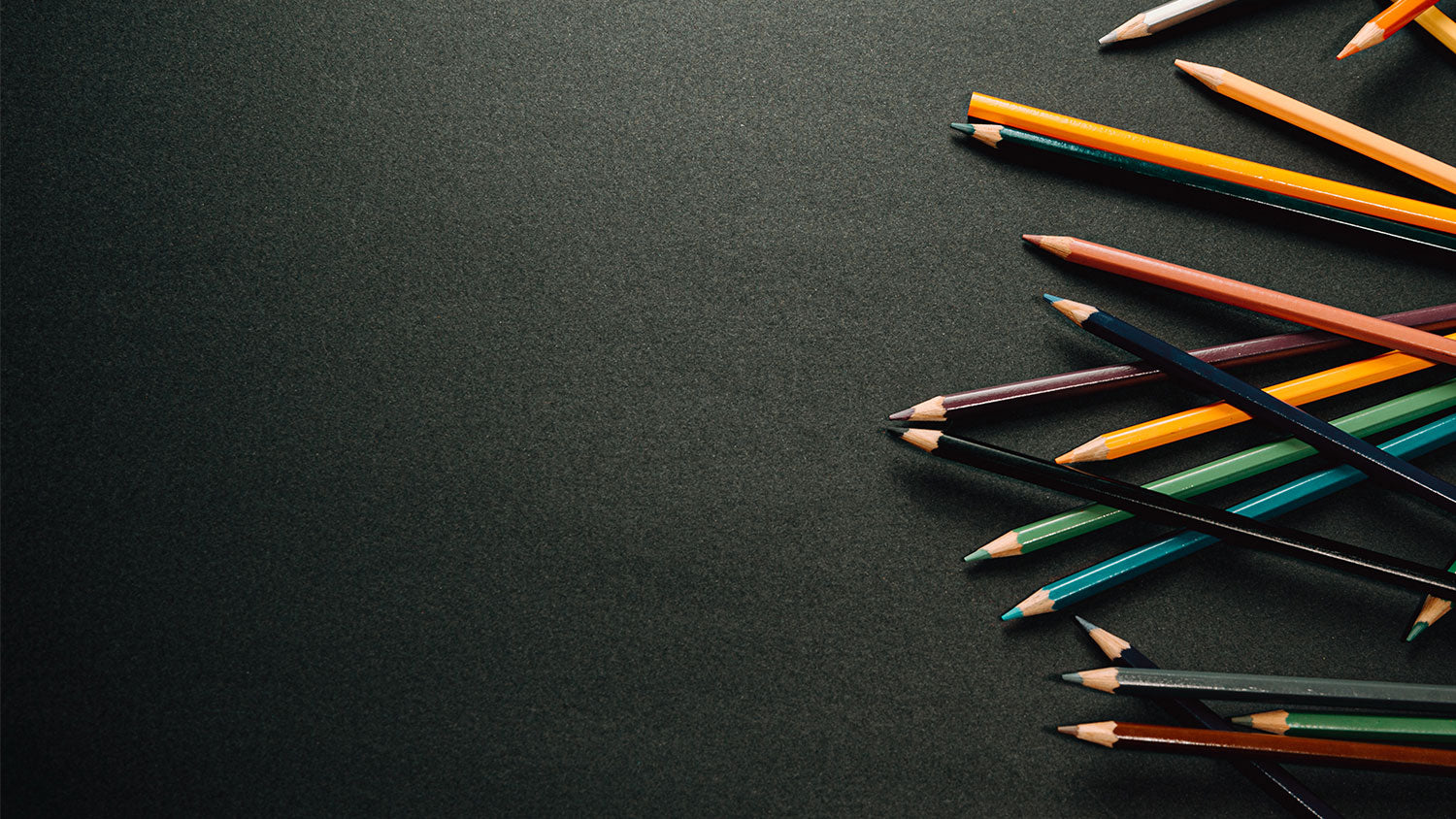 Ellusionist Coloring Book
52 single-sided pages of serenity. Take a break from your busy life and color-in Ellusionist's most iconic designs of the last 20 years. Everything from decks, to coins and even posters.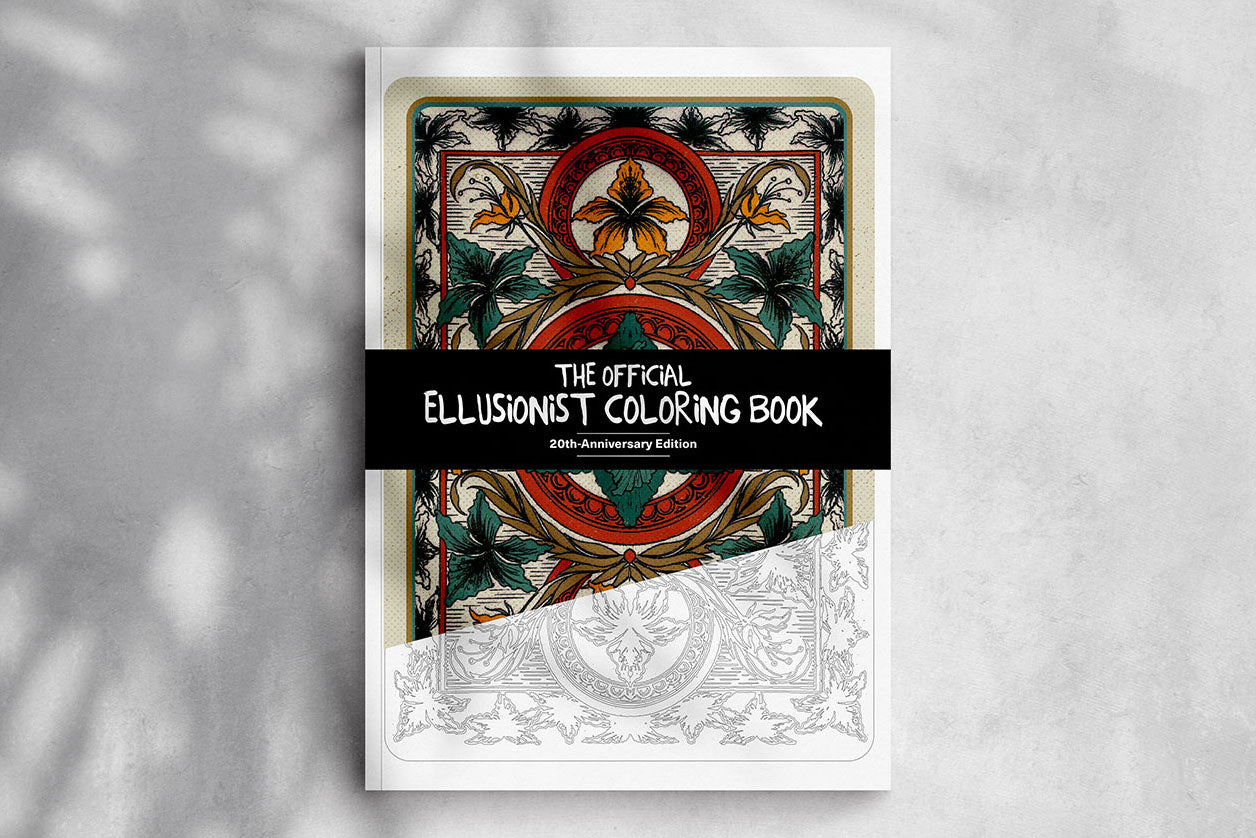 20th Anniversary Edition
Great foundations are inarguable, but great design is completely subjective.
As digital detoxes become more popular and breaks from social media become necessary, we find ourselves, at all ages, looking for something to occupy our creative minds. 
That's where our advanced coloring book comes in. It takes the patience and dedication you've already built for magic.  
We've taken our most iconic designs of the last 20 years and stripped them of color. 
This is your chance to fully customize every inch of your favorite decks, coins and posters - to truly make them yours.
Grab your colored pencils and let's get started. There are no rules... and even if there were, we'd encourage you to
break them
. 
This product is rated 4.7 of 5.0 stars.
It has received 20 reviews.
Great Coloring Book
This is a great coloring book, the art itself is fantastic, you will surely enjoy bringing your own color into this
Great Item Unbelievable price!
Book is so detailed and you can really take some time into making it your own!
Awesome designs
I love it, it's a nice book to paint. And it gives you the freedom to paint your own design and give it an interesting twist.
Wonderful designs
My love for drawing/coloring mixed with my love for collecting playing cards in one! This is a real treat. The designs to color in are detailed and fun.
Brilliant
This is the funkiest coloring book!
Love it.
Pretty and fun
The whole "adult coloring book" thing was a weird phase in marketing (no one should ever be shamed for wanting to color!), but either way, this is a great book for folks of all ages. Great paper, beautiful designs, and the pictures are only on one side of the paper, so there's less "bleed" over from the other side.
The quality is great!
I like the art and quality.
Coloring Again
I bought this book for my girlfriend, and after seeing the colors run through my mind as I flipped through the newly acquired book, I kept it for myself. I'll get her another one. 8-) #ColoringAgain