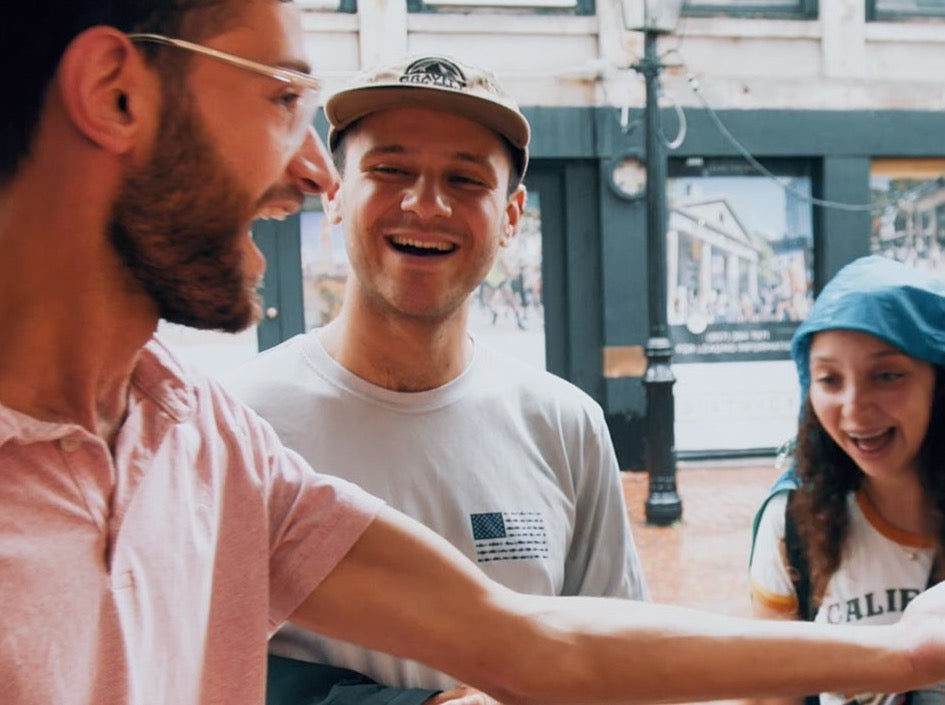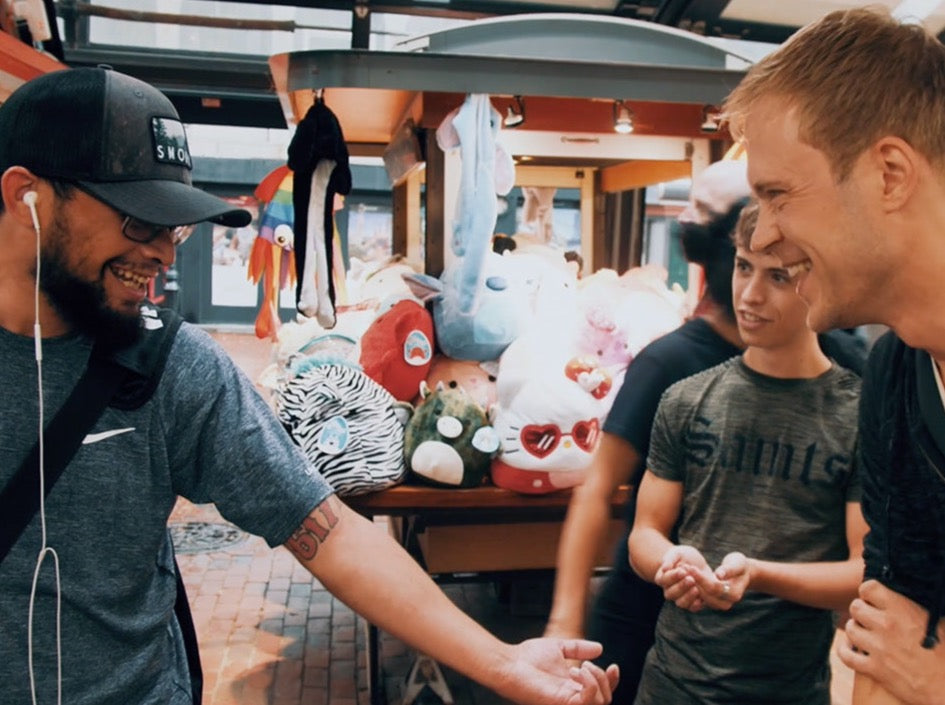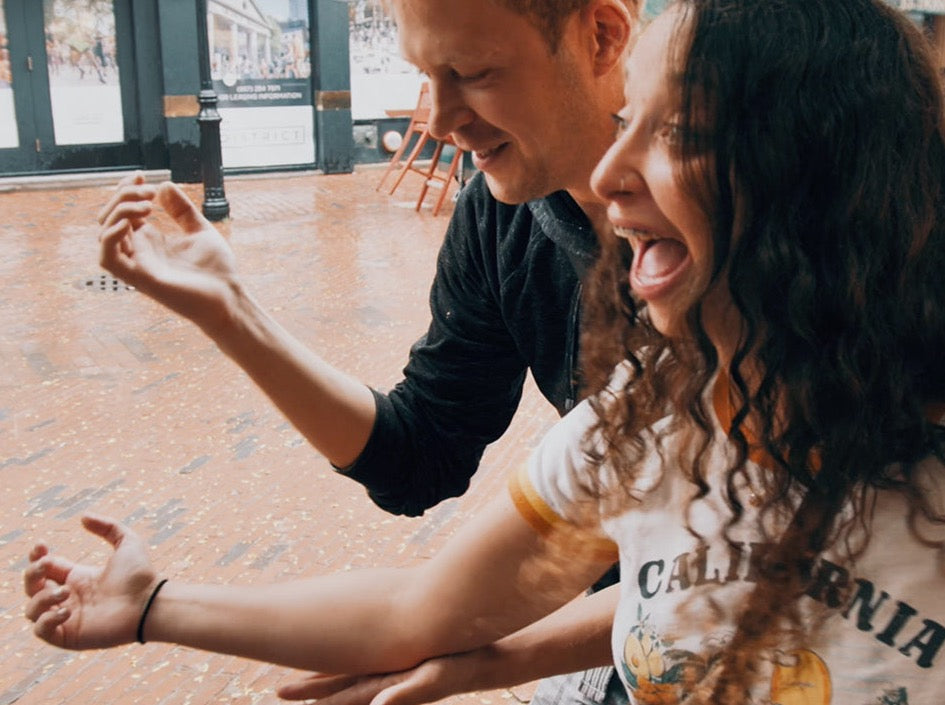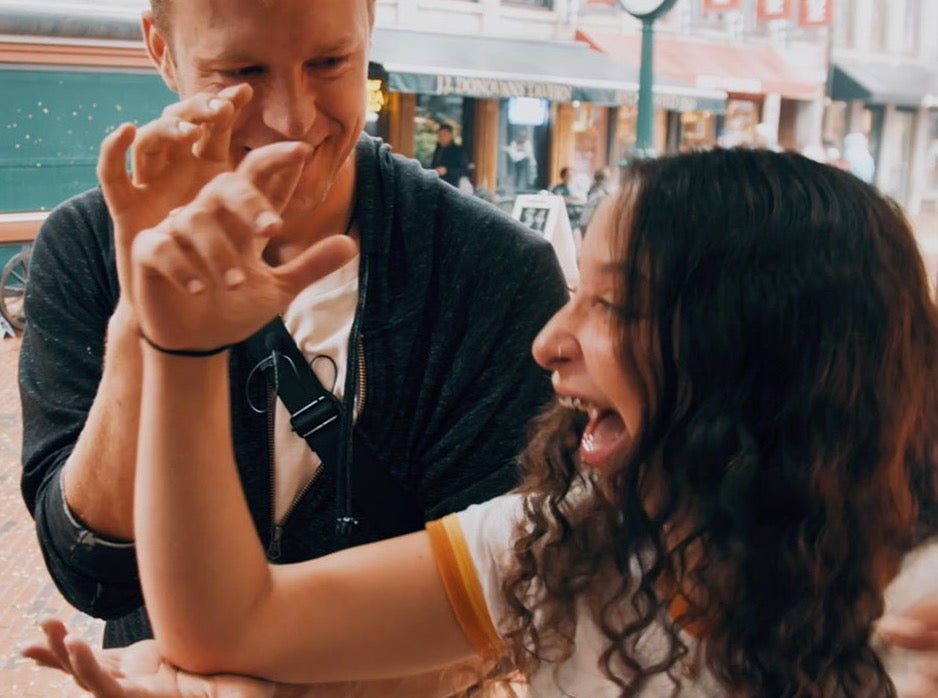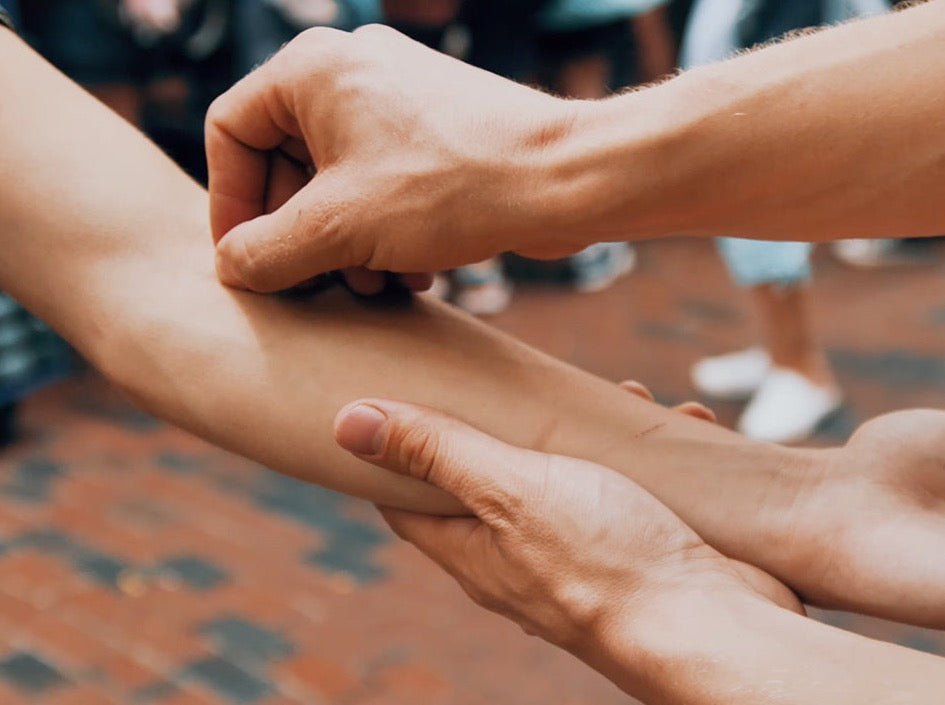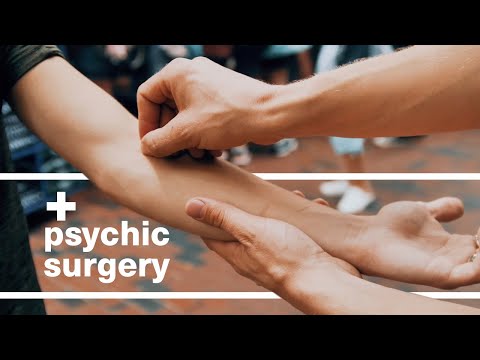 Psychic Surgery
Perform invisible surgery on strangers.
No hypnotic inductions. No pre-show. It's what Aaron calls 'real magic'... and they really feel it.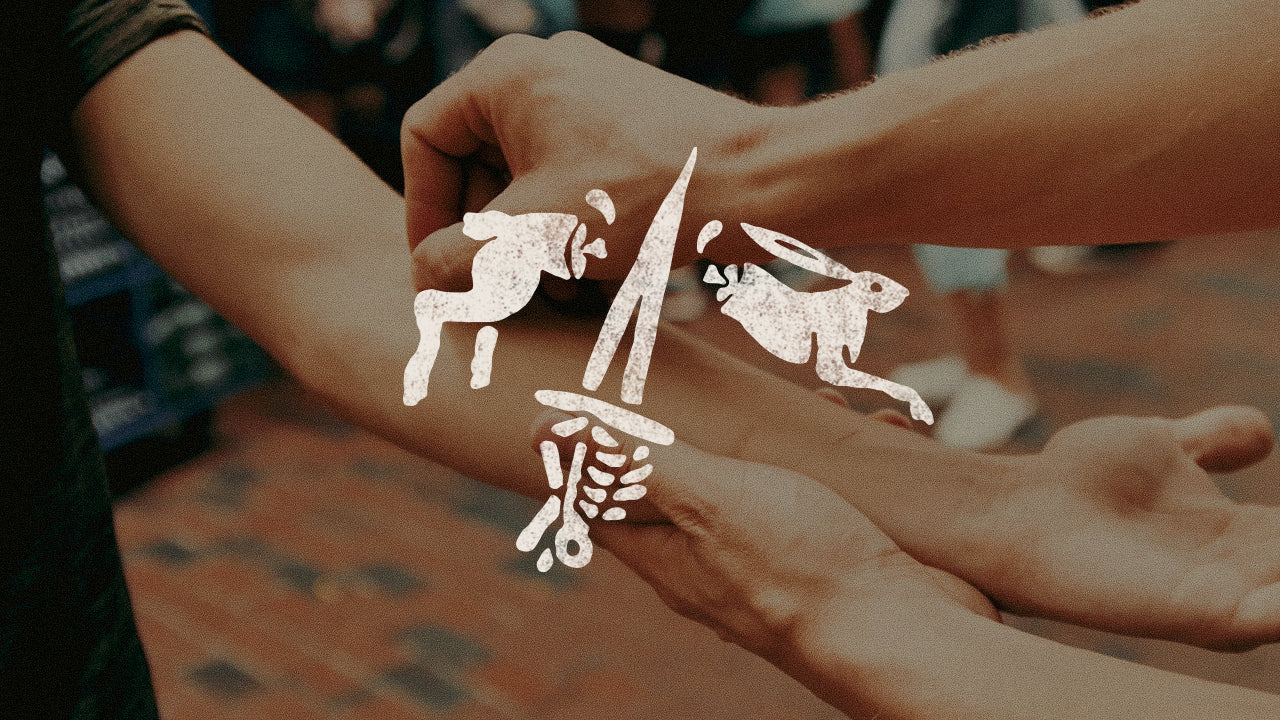 PUT INVISIBLE OBJECTS INTO SOMEONE'S ARM... AND THEY

REALLY

FEEL IT
You walk up to a complete stranger and ask if they want to play a game. Then, in just moments—and saying almost nothing—you take control of their body.  


No sleights, no scripts, no complex moves, no hypnotic language, no deception. It is exactly what it looks like.
You're 'operating' on a stranger, while they're wide awake. 
Taking out ligaments, bones - and filling their arm with bricks. It now feels heavy.

You fill their arm with a "steel bar" and now they can't bend it.

You then put in a microchip and show them how your arm and theirs move in perfect harmony. As if they were one.
What is Psychic Surgery?... And can you do it?
---
"Psychic Surgery instantly became my favourite go-to magical moment. You achieve in seconds what hypnotists can take 10 minutes to get. It's astonishing. And the best part... it's just a jumping-off point to much more!"
- James Brown
---
You may watch this trailer and dismiss it as pre-show. We can assure you it's not.

You may watch it and assume it's dual reality. It's not. They feel it.

You may see the impossible and assume that it could only look that good under hypnosis. But there are no inductions here... And there is no special language used. Psychic Surgery works in any language. 

What Aaron is about to share with you is his new approach. A new way of thinking about magic. 
The routine will feel risky to some and not fit everyone's style, but for those who take the risk, the rewards will be huge.

This is not a 'trick', it is a full routine that becomes a mini-course in creating genuine magical feats using just your mind and the mind of someone else...
Anytime, anywhere, forever.
This is Psychic Surgery.
Exclusive to Ellusionist.com and available to learn immediately after purchase. 
---
This product is rated 4.9 of 5.0 stars.
It has received 50 reviews.
Amazing psychology
U have to be a very good knowledge about the psychology to do this trick
Really cool
After practicing a bit more this is a really awesome trick to be honest. I love it
Psychic surgery
Its a really good explanation, i fool a group of friends with that and we all laugh, its a cool trick to learn even for beginners
Great Effect & Good entry into this side of the art
This is a great effect to get started into a different field of magic. You don't need to have any background in hypnosis or suggestion (or any magic for that matter). The instructions are clear and in depth, and I loved that you watch the instructions given to a newcomer and therefore have questions and comments added from a perspective of someone who hasn't done it a million times.
The only thing I would add is perhaps a few more live performances to give some tips on how to react to different reactions or responses while performing (there's not much online at the moment either).
Other than that a brilliant addition to any magicians arsenal.
Hypnotic effects like Psychic surgery
Hypnotic effects like Psychic surgery or as I would call pseudo hypnotic effects are some of The most amazing magic you can do. Not using props and being able to do magical effects that seem nearly impossible, like controlling another persons mind Truly seems like real magic. – James, Florida.
Great Course
Psychic Surgery is simply phenomenal!! The effect seemingly simulates hypnotism but actually really isn't hypnotism. The instruction by Aaron is good and the demonstrations are extremely clear. But a word of caution for people wanting to se this effect since this utilizes the power of suggestion it may not work for everybody. But when it works the effect is amazing!!
It's a winner
Psychic surgery is one of those gems that come along once in a while that gives you something cool and different. I learned this in a few days and have blown people away with it..I don't wrote reviews often but this is a breath of fresh air in a world of so many gimmicks to choose from ..
An amazing real magic moment
I had never done any hypnosis before and wow ! I love it ! It super easy and cool to perform. All my spectators loved the experience they lived. I highly recomend it !