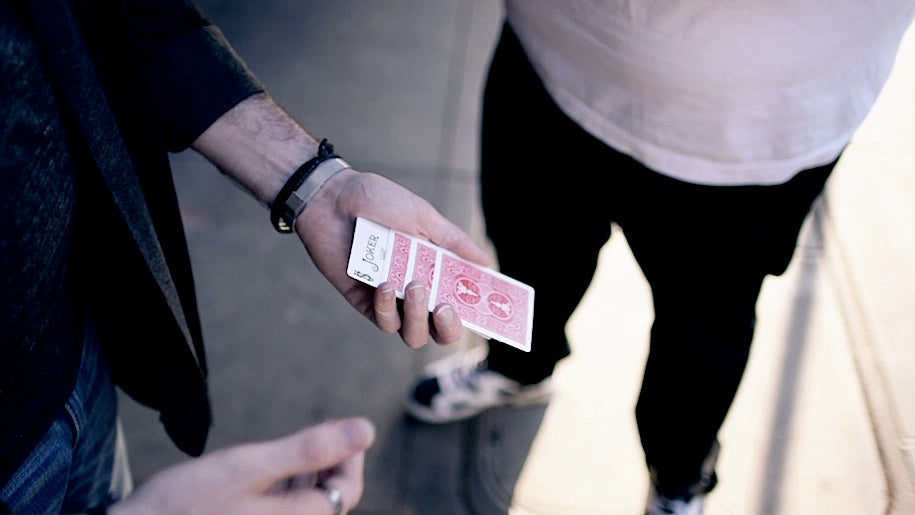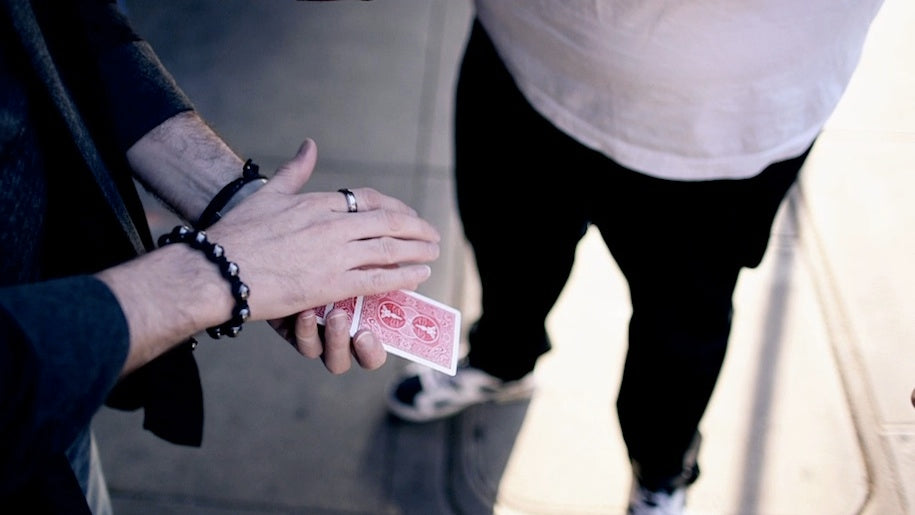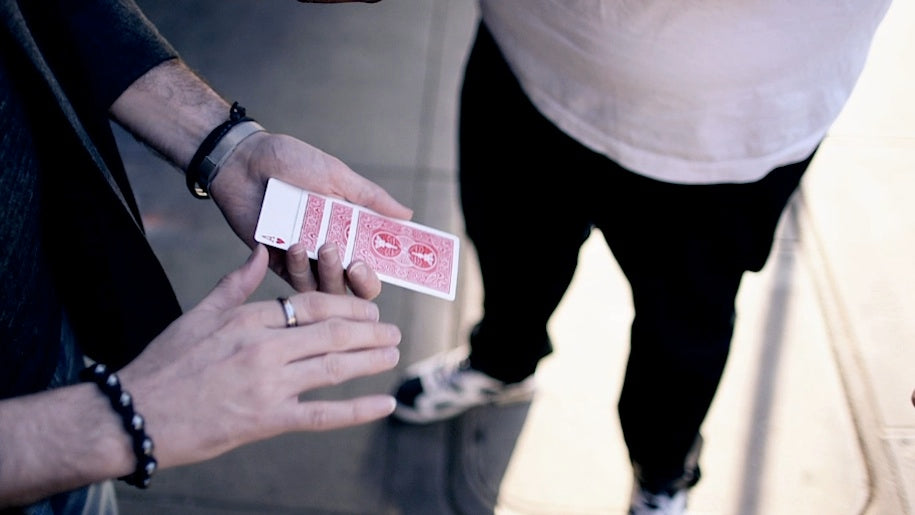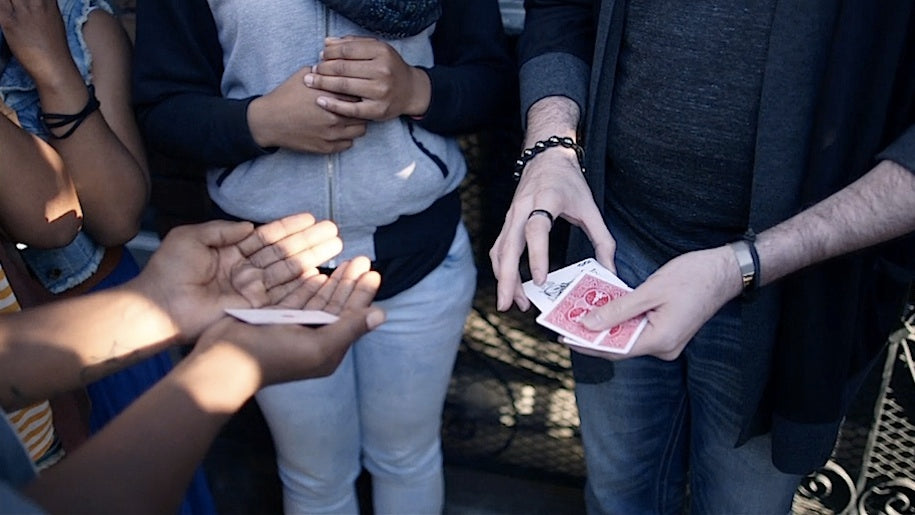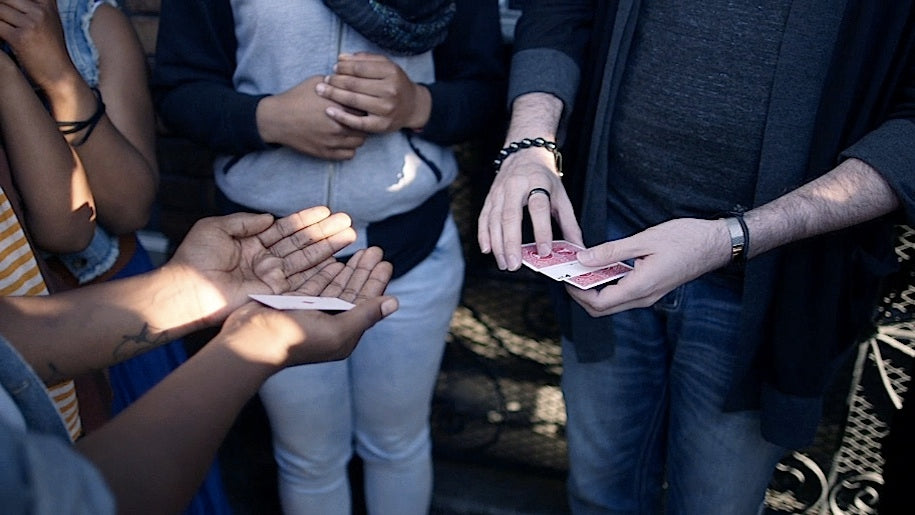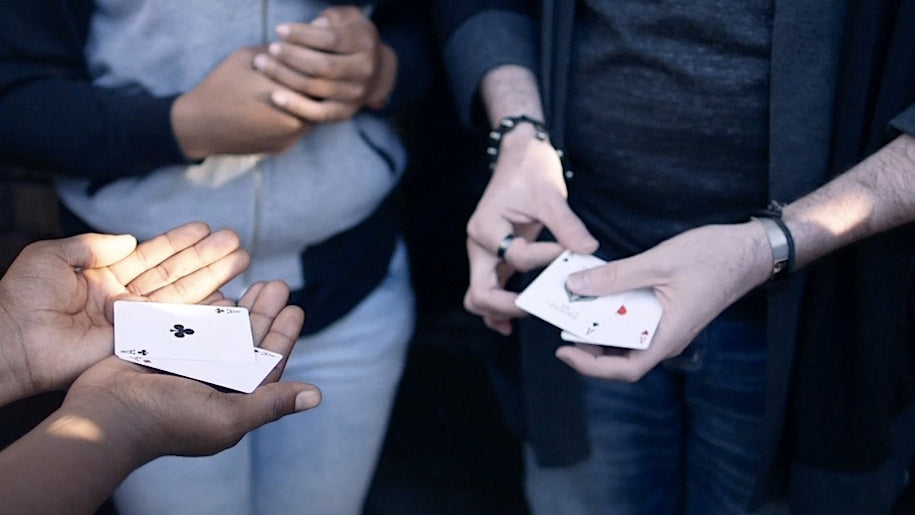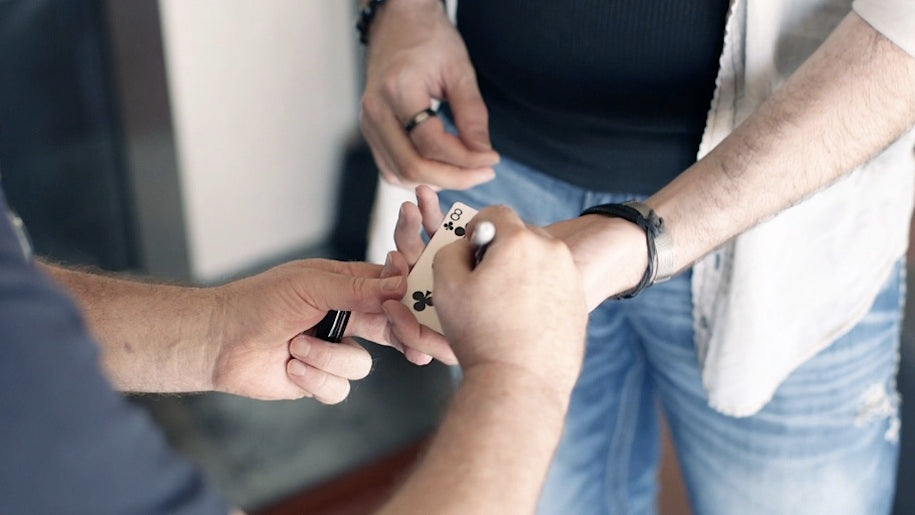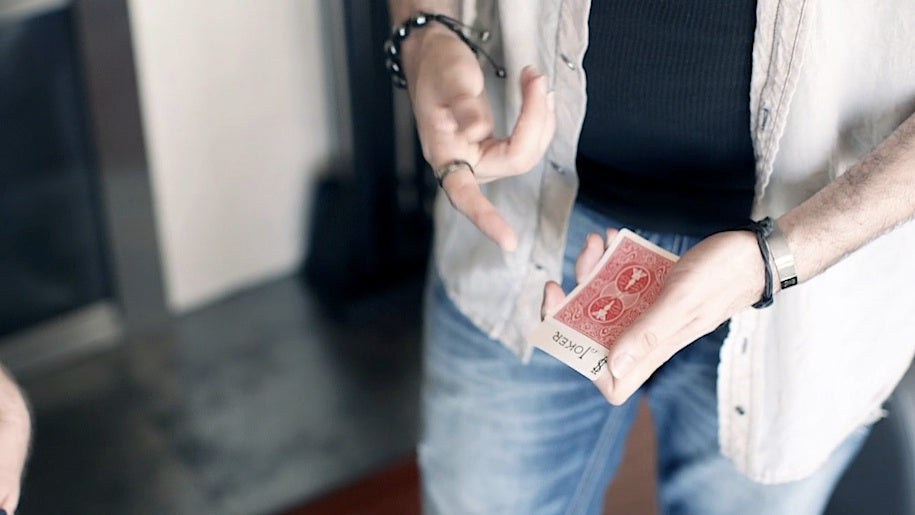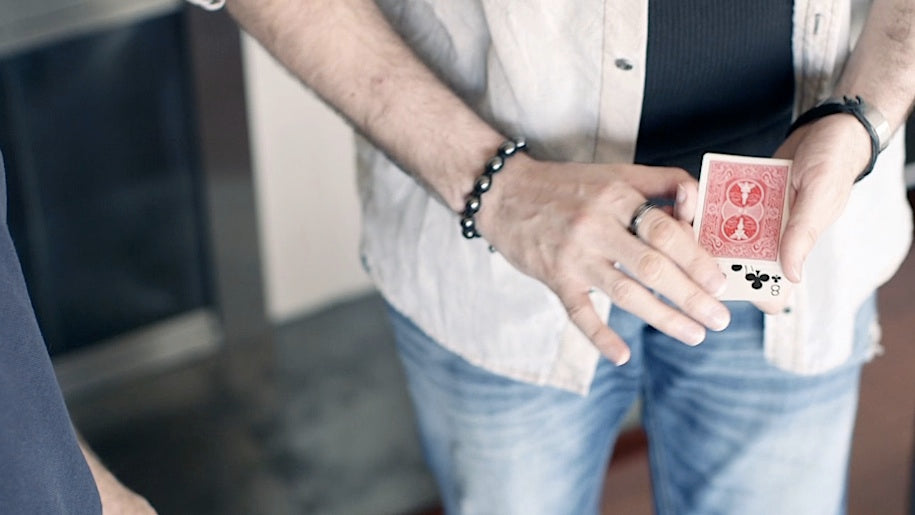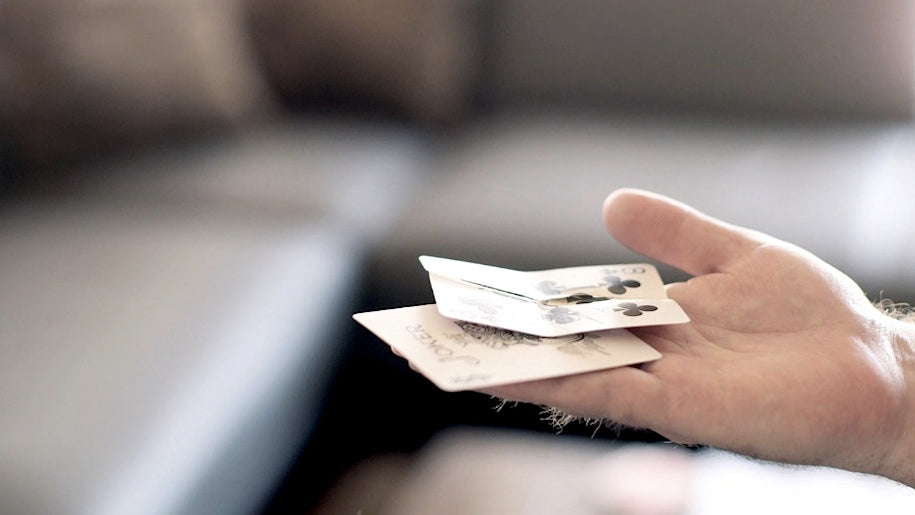 Silky Trilogy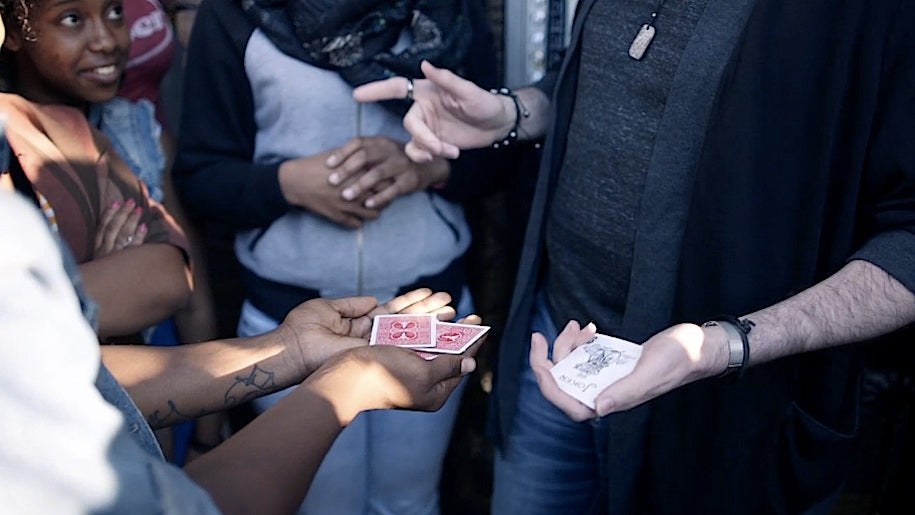 There is one fleeting moment in magic we all strive for, that makes all the effort in practice worthwhile - and that's the instant that makes the audience gasp.

With the Silky Trilogy Justin Miller has managed to stretch that moment - and make it last an entire performance.

The Silky Trilogy is a collection of effects based around Justin Miller's Silky Change, an insanely visual, simple change that you will find yourself performing in practice on a daily basis - because it's just such a fun, deceptive move.

In this download:
• The Silky Change - The basic move that these routines are based on. The Silky Change allows for a face-up change under another card. Think Erdnase Change... but without touching the deck...

• J-to-A - A Three Phase Routine changing four Jokers to Aces, with absolutely incredible visuals.

Phase One: A face-up Joker beneath three face-down Jokers in a vertical spread changes with barely a wave of the hand. This is Silky at its best.
Phase Two: With one Ace found, a face-up Joker is sandwiched between the other two face-down jokers. Touching the Ace held by the spectator changes the sandwiched Joker again.
Phase Three: The Jaw-dropper. The faces of the two remaining Jokers are barely touched together and in an explosion of color, the final two Aces stare back at the Audience. You will be asked to do this one over and over again.

• Replay - A four phase routine that takes the concept of the two card transposition to a whole new level. In increasing levels of impossible, the cards continue to transpose - from the standard spectator/magician transposition to a Face-Up/Face-Down instant swap in the hands - all the way through to destruction, restoration and transposition.

With more sleights, ideas and phases than it seems conceivable to fit into 30 minutes of thorough teaching, the Silky Trilogy will have you delivering hours of 'moments of true astonishment' to your audiences.

Add it to your repertoire now.
This product is rated 4.9 of 5.0 stars.
It has received 72 reviews.
Excellent trick and tutorial
This routine + the effect is absolutely fantastic. Justin Miller seems to be a very friendly man and first of all an amazing card trick teacher that I wish I would meet IRL. Thank you so much Justin for this mind-blowing change and trick.
I think I will keep buying interesting stuff on this website !
Helpful
I don't think this is for complete beginners, but overall instructions were clear and somewhat easy to do.
Truly Amazing
I used it prior to all the lockdowns, but I was getting weekly gigs to perform. The reveal is awesome and easy to accomplish.
Summary
This is a must have! It has become one of my go to effects. Buy it without any doubt.
Summary
I LOVE this effect. Gimmickless, easy sleight of hand magic. Justin's teaching is thorough and well explained. Video quality is top notch. The sleights are quite easy to pull off, and won't take long to master. Performing it is even more fun, especially with poker players. The "J to A" routine inspired an original routine of mine, so I am grateful for learning this.
Overall, I would highly recommend this download to any magician. Any skill level, anytime, anywhere, simple magic.
Summary
I bought this as a mystery purchase for $1. This is the best $1 I ever spend. I'm getting great response to the tricks and the sleights are very useful for creating own routines.
Summary
This video instruction was done well with good attention to detail. You get an idea that this video was created with ANY possible questions in mind. All the moves are organic and no gimmicks. It is very smooth and listen to ALL the advice. This is a great trick for the organic non-gimmick magician. I personally love this because it gives you more tricks (4-5) with one deck of cards; because some days I don't feel like carrying too many decks. This is well worth the money. I end with this; Remember what the definition of a "laymen" is. Just because you know what is taking place doesn't mean they do. Your trick is as good as your act. Until next time my friends.
Summary
I learned the trick pretty much by my own. I fell in love with it so much, so I buyed it to learn every single little move that makes it from advanced to perfect. This is so visual so easy to learn and has always great reactions. What they dont show in the trailer is that you also get a second 4-phase routine trick added to the trilogy. Definetly worth buying and adds so much to your arsenal!
Summary
great move that you can put into your own routine.
also, two fantastic tricks, and even if you don't like one of them the thing is, that they are so powerful that you can perform only one and have great reactions.
there for, I would recommend this download to any one who likes to have great reactions.
Summary
JM is probably one of my favorite magicians. The way he takes the time to explains these things angles, pov etc. just awesome effect is so smooth and easy with a bit of practice clean effect.