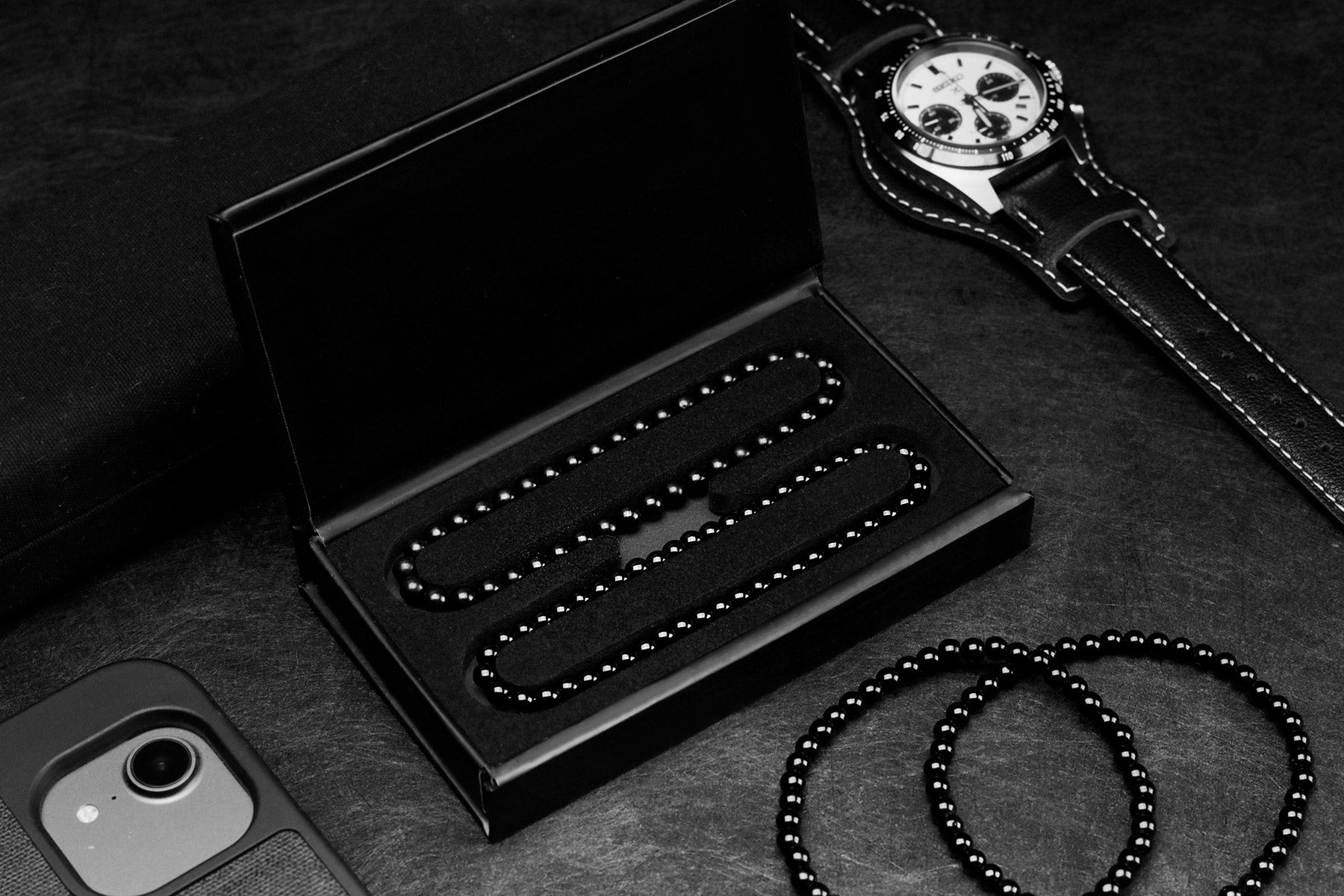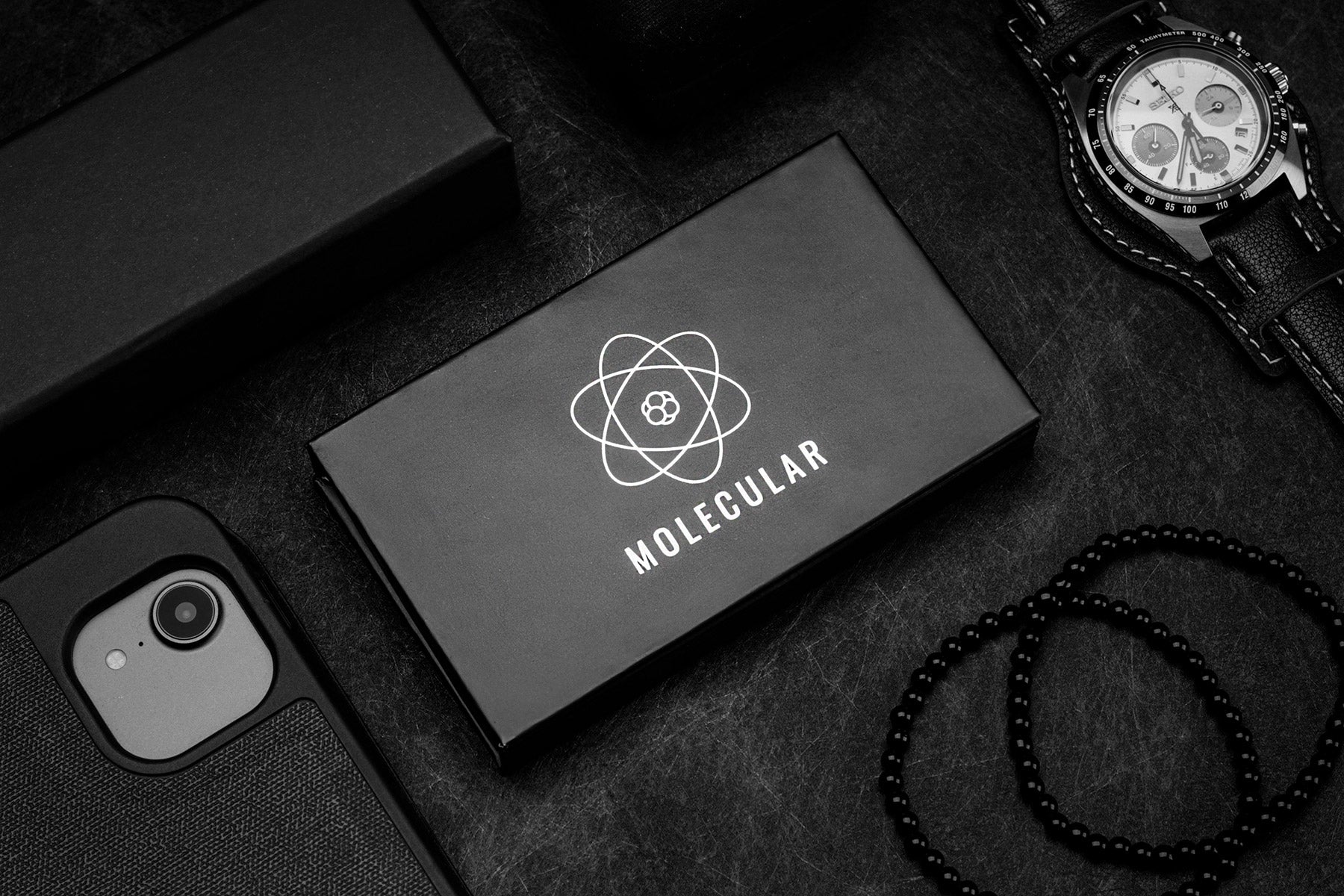 T-1000 Plus
Pull a solid bracelet straight through another.
No sleights, no weird grips, no cover - pull it straight through.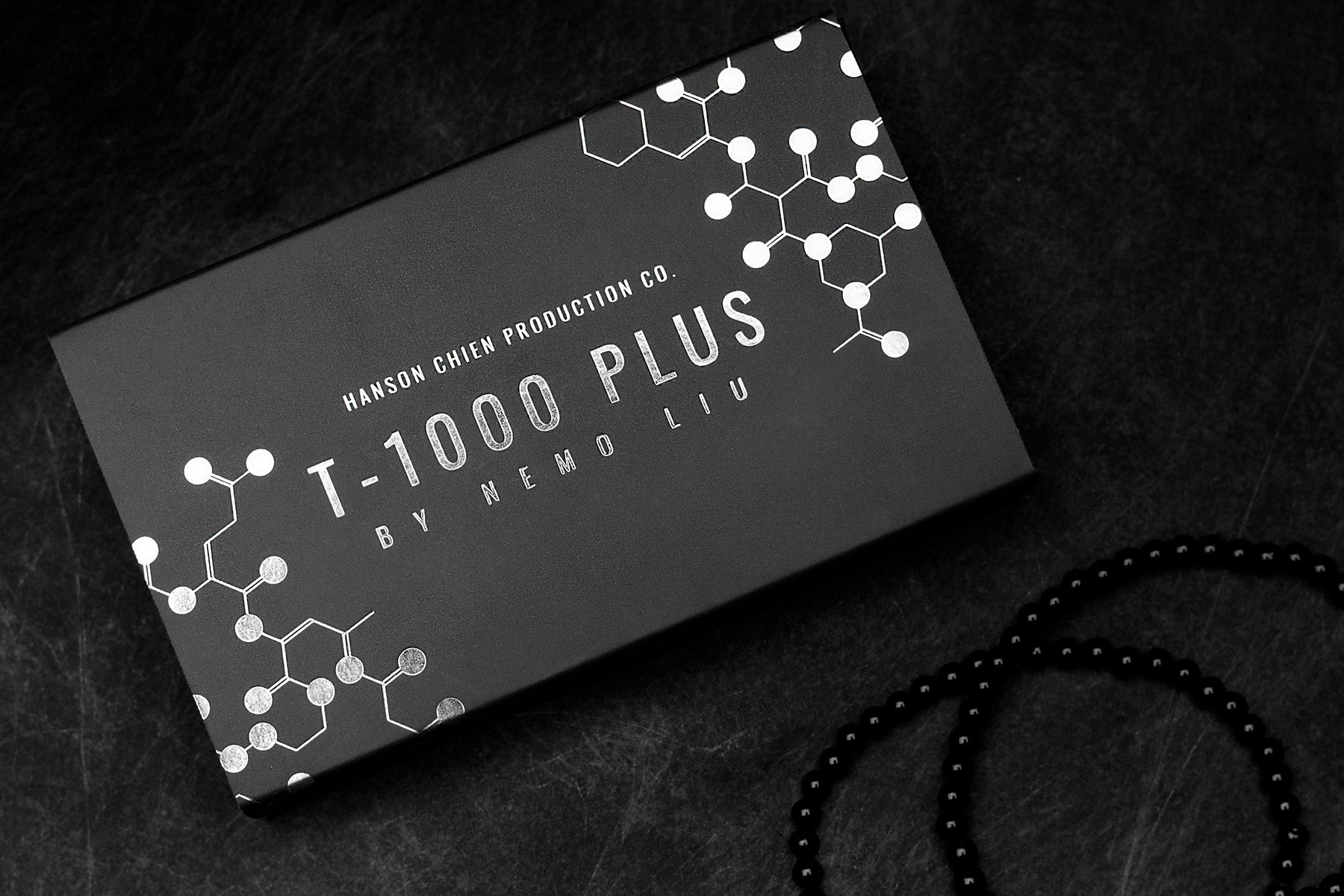 *NEW*
Pull a solid bracelet straight through another. 
No sleights, no weird grips, no cover - pull it straight through.
There's a reason magicians and audiences gravitate to tricks like linking rings and crazy man's handcuffs. Simplicity is power.
No explanation needed. The spectator knows that it shouldn't be possible, so when it happens, it's MAGIC.
T-1000 Plus is:
Visual
Practical
Has Zero Angle Issues
The beautifully-machined gimmicks can pass through each other, rubberbands, bills, rings and other similar objects. A flawless penetration. They see nothing.
With expert tuition with closed captions by Nemo, T-1000 Plus is a melee on the senses.

+ NEW SWITCHING BOX INCLUDED
The packaging for T-1000 Plus is actually a switch box. You have gimmicks in one side and normal bracelets in the other. With a simple flip you can bring them in and out of play or have them inspected. 
This product is rated 4.6 of 5.0 stars.
It has received 50 reviews.
T-1000 Plus
This honestly is an amazing product it makes linking rings and rubber bands like nothing it is as real as it gets for this type of magic plus it looks good on your wrist if you're trying to upgrade your rubber and magic I'd definitely recommend this products the reactions you get from T-1000 plus will leave your spectator dumbfounded with their jaw dropped
Great trick to have as an EDC.
The T-000 Plus is a great penetration trick. very easy to use with a very clean presentation. A must have for the close up and street magician.
Beautiful
Flawless, easy setup, easy clean up. very examinable by spectators.
Really deceptive, really good
The T-1000 Plus is essentially a take on the Crazy Man's Handcuffs using stylish black unisex bracelets rather than rubber bands. It is also incredibly visual as the magic happens right in front of the spectator with no fishy moves. It really looks like one bracelet melts through the other, with the added bonus that the bracelets can clearly shown to be linked after the first penetration.
The only downside is that the GI Mickey bracelet can't really be worn. If it was, this would easily be an EDC for me. As it is, though, the switch box is necessary to get the gimmick in and out of play. The box is small enough that it might be an EDC for some people.
Like most magic, it's pricey for what you get, but you are also paying for the effect it has on your audience, and this effect is very, very good. Highly recommended.
Awesome product
I absolutely loved the gimmick and it is part of my EDC
T-1000 plus
Highly Recomended amazing effect that looks like real magic. Easy to perform make it your own. The quality is awesome.
Freaking awesome
Purely magical straight out of the box, so easy too preform, it literally looks like real magic, you will completely love this, no dought. 100 thumbs 👍 👌 up
T1000+ Just Impressive
Great product and very easy to use with some good tips on the tutorial. Having a great switch box included with additional handling options is a great concept
Fantastic
I use this as an impromptu trick, and it's perfect. There's so many opportunities and possibilities with this one. I will say, though, that the basic routine is slightly impractical, what with carrying the box and such.
So many possibilities
This illusion is very versatile. It's easy to learn and it's actually quite an addicting fidget you when I'm not performing. It's a very satisfying effect to perform and to watch. When done right it looks and feels like real magic.