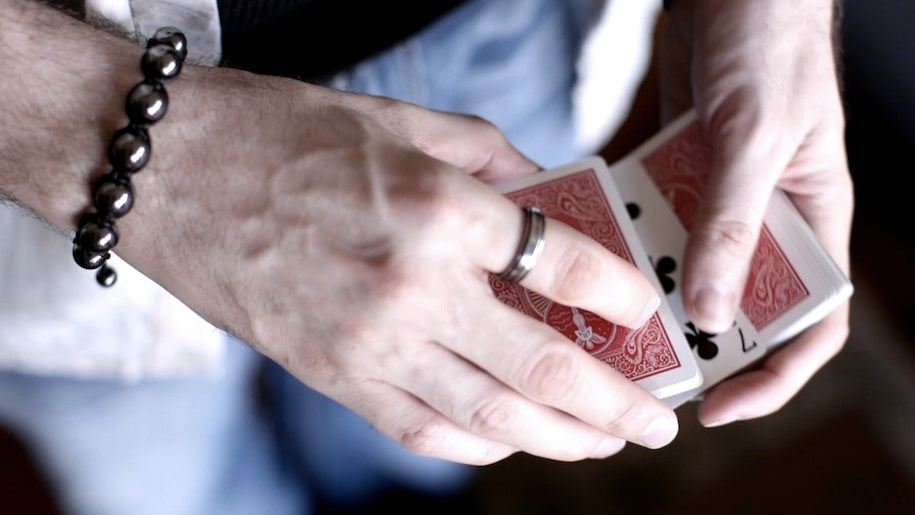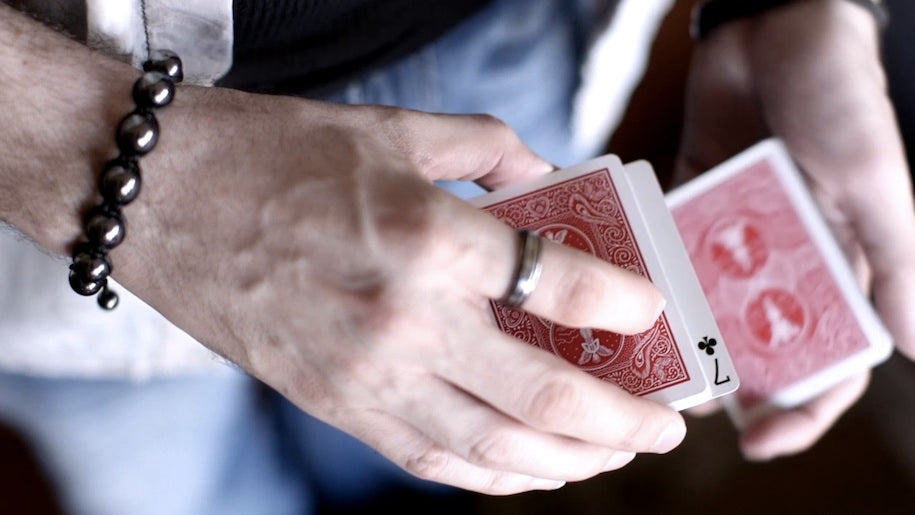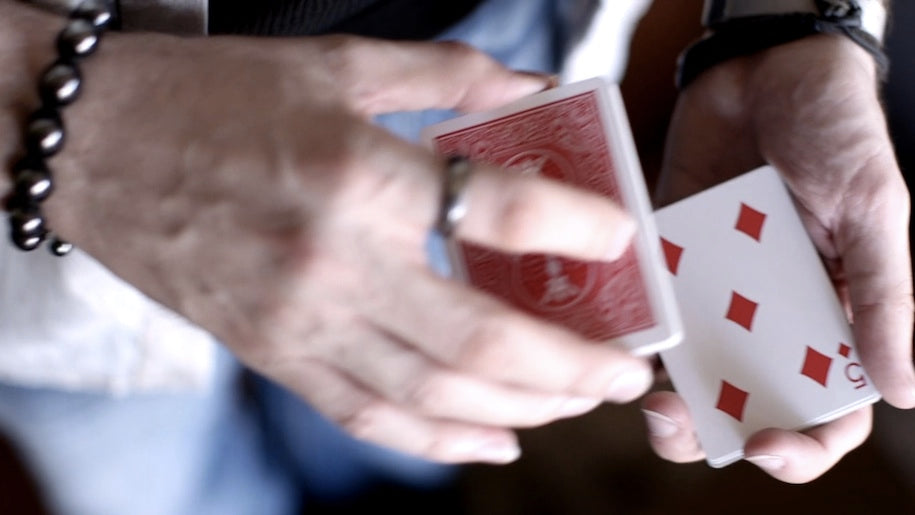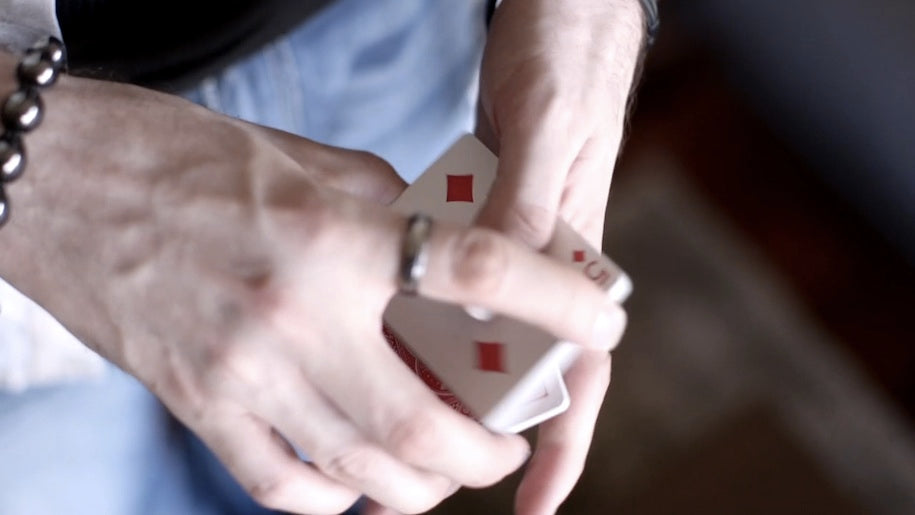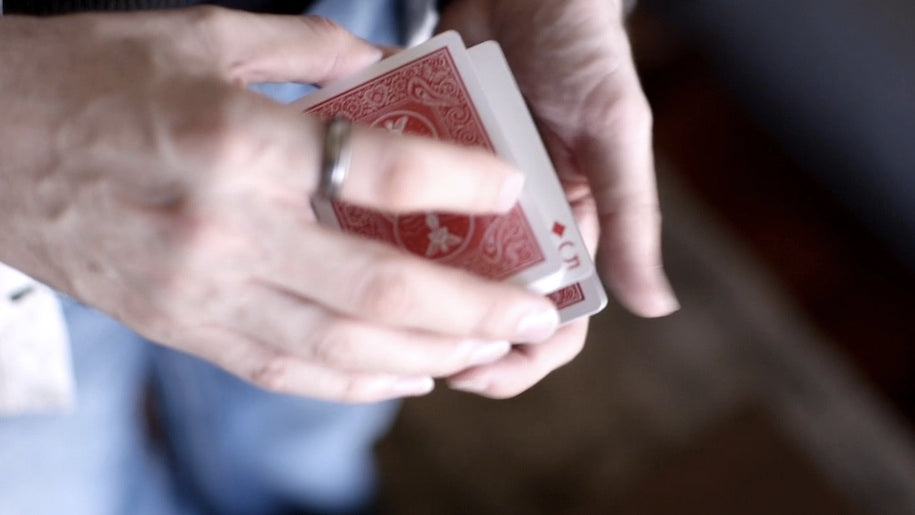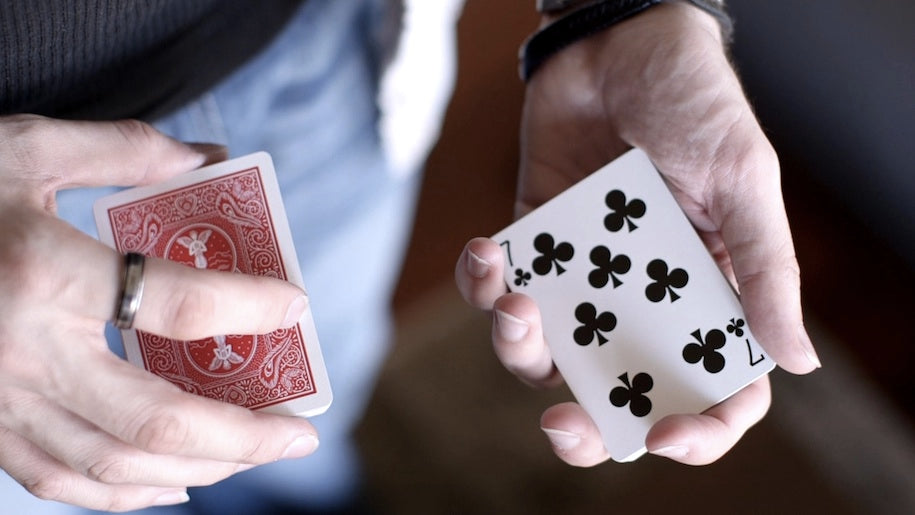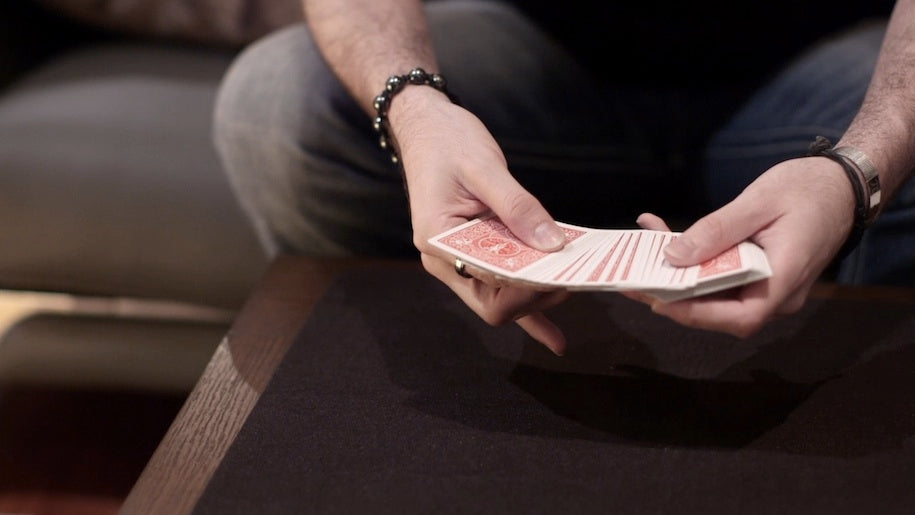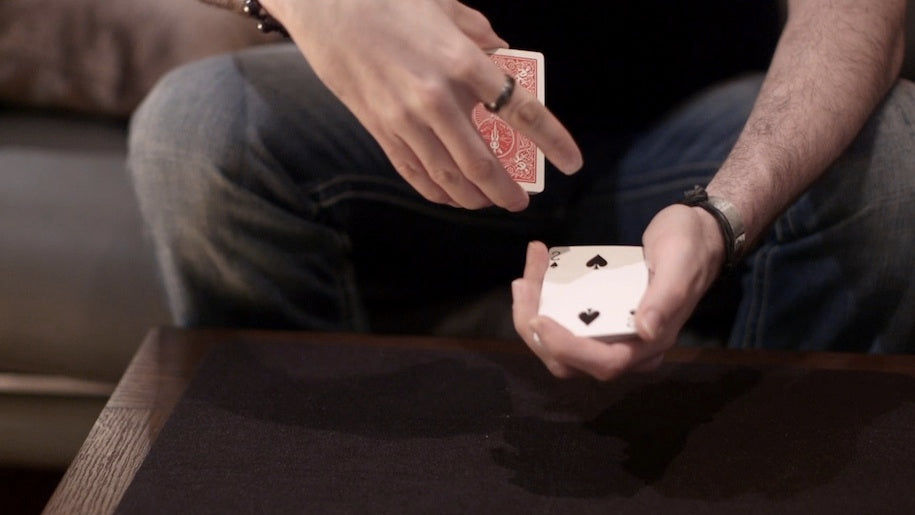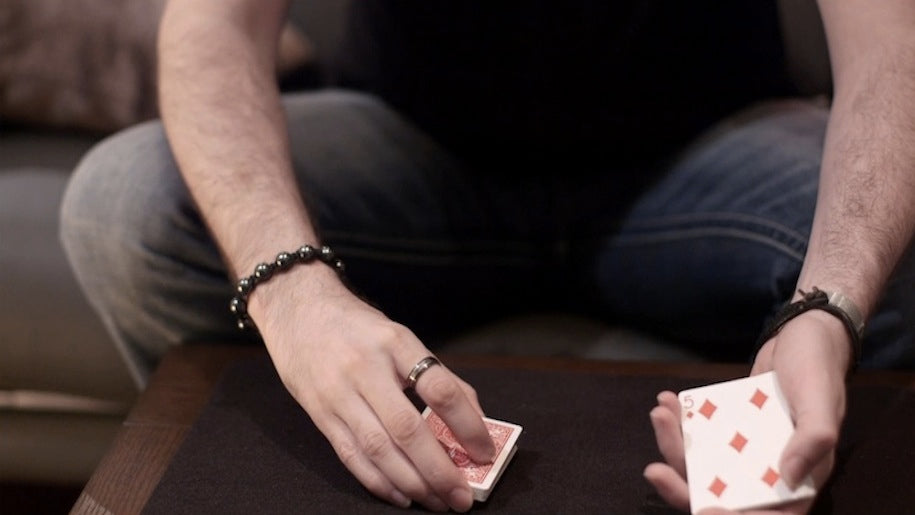 The Dropbox Change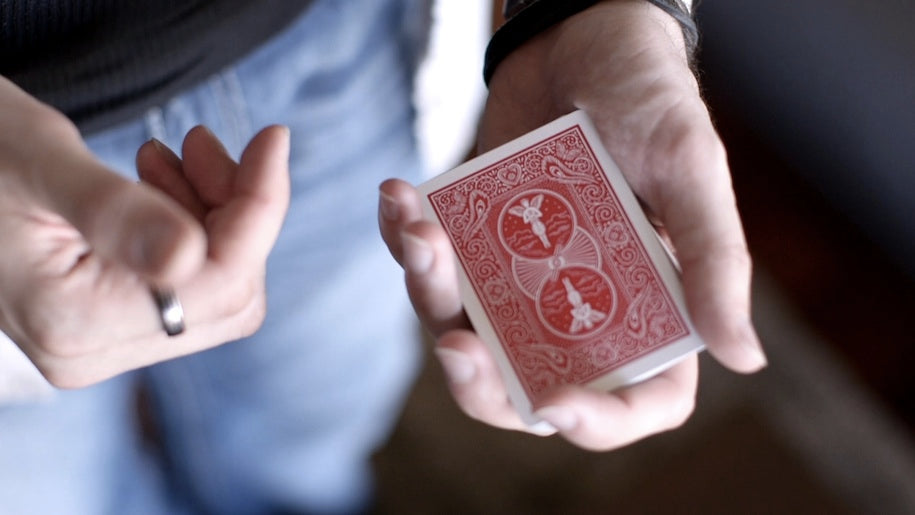 The Dropbox change is a fun, simple little card change that happens in mid-air.

A card is selected and lost in the deck. The magician turns the table on the spectator, giving them the chance to find their own card - which they invariably miss. Taking the missed card back, the magician drops the card onto the remainder of the pack - where it lands, having changed into the chosen card.

Included in this teaching is Justin's alternative to a half-pass, and a demonstration of his 'shade' for a dribble pass.

Difficulty: Intermediate.
Run Time: 6 minutes.
Format: Download.

This product is rated 4.6 of 5.0 stars.
It has received 13 reviews.
Summary
Simply amazing! This is a great color change effect that is extremely visual and powerful! I love to perform this trick. Definitely worth 3 dollars, so what are you waiting for!!!!!
Summary
I really like this color change. It's one of those open changes that happens so subtly you can't be sure at what point it actually changes. It is just changed when it lands. That is what makes the change especially magical for me. It relies on subtlety rather than flash to accomplish a very magic color change. On top of the excellent tuition from Justin on the color change you also get some nice info on a half pass tips for your dribble pass. Quite a lot for only 3 bucks.
Summary
A lot of magician friends that I've demonstrated this effect for have said that it requires too much cover which makes it suspicious. I respectfully disagree as colour changes are naturally suspicious anyway so all the cover does is add intrigue. The move can be performed very casually with minimal effort so it's great for a bar environment. Alternative variations with cards turning blank or the backs changing are all very much possible and combined with a gaff deck this could create some very powerful visual moments.
Summary
I don't use this in a routine but it is very fun, it's one of those tricks that gets the ball rolling for me. I don't always perform it but it's definitely good especially for the price.
Summary
This is so simple, when you get the moves down its really easy to do great change.
Summary
Something incredible visual, need a little bit practice, but J:M is an amazing teacher, I'm glad I've bought this download.
Just practice a little bit, and that's amazing, I personally recommend something, improvise a story, tell something like : "Oh well, I'm sorry, maybe we can change that card, but... Yeah let me try something, what is your card?
- XXX
"Oh, okay! Now it's much easier"
BAAM ! The change =)
5/5
Summary
Very visual color change that of course, as every other download on this site Justin has, gets a good reaction. This is is definitely is one of my favorite color changes and will remain that why for a long time.
Summary
This one's fun to perform! In fact, get this with JM's doppelganger and you're set for a nice, clean performance.
Summary
This is such a great move, and gotten great reactions. It's easy to perform and ends clean. he also teaches a half pass. For $3 its a *MUST* have! another great peace of magic by JM.
Summary
Probably not a skill I am going to use very often in the future but a fun sleight overall. May take a bit of time to get right but it is only $3.00, what are you waiting for?