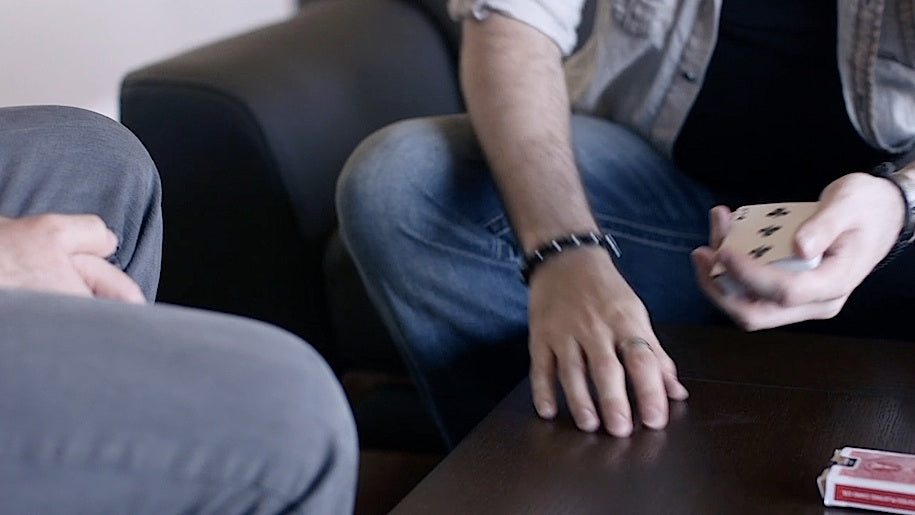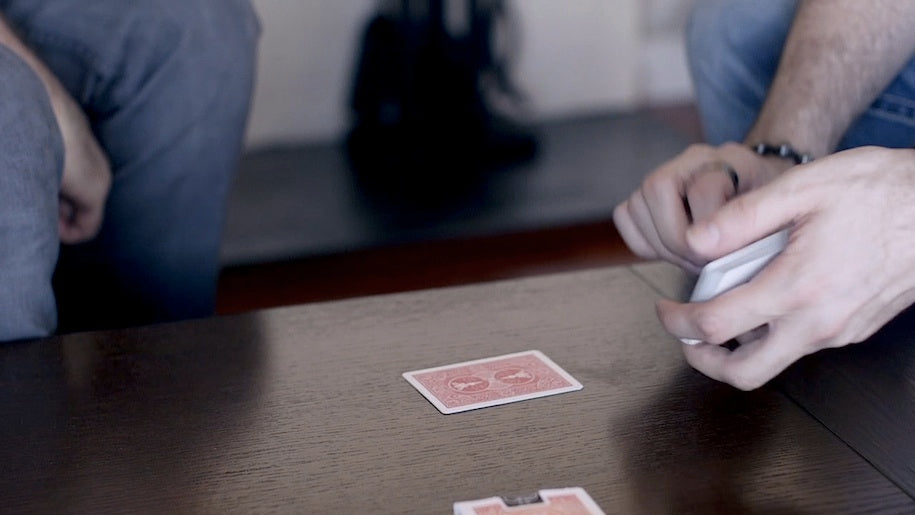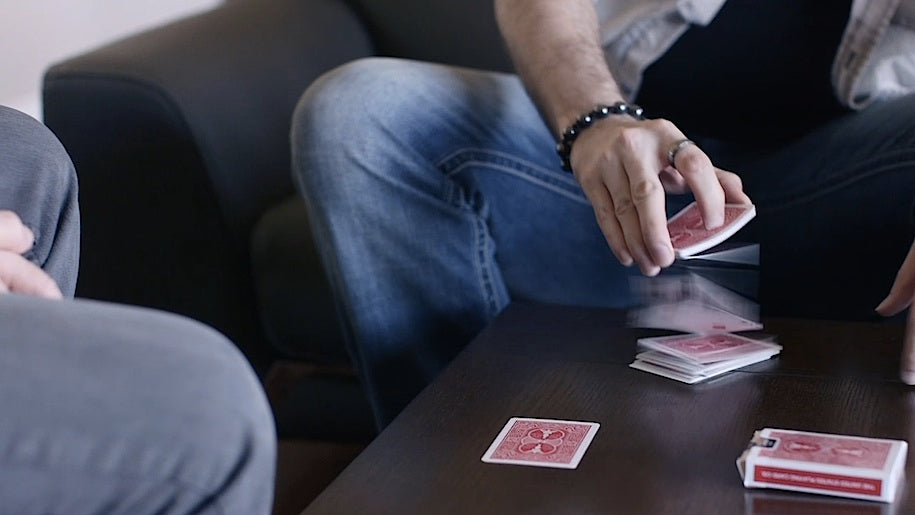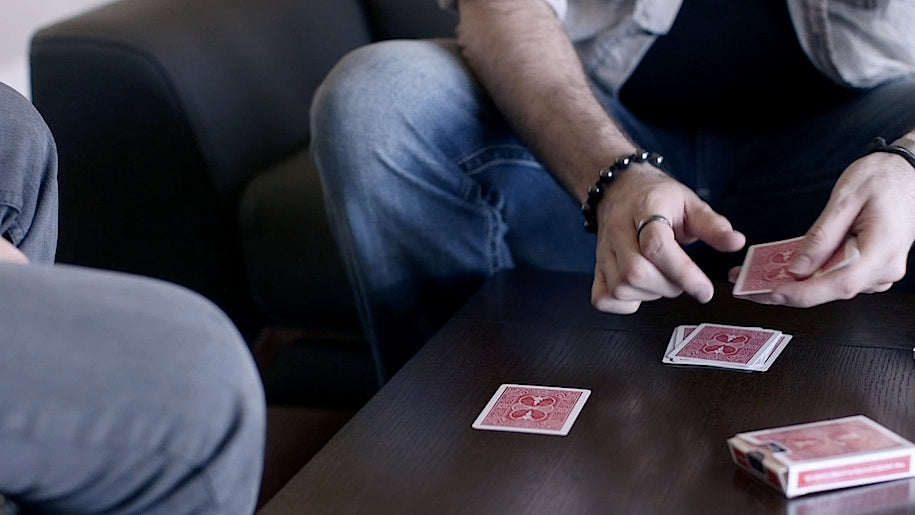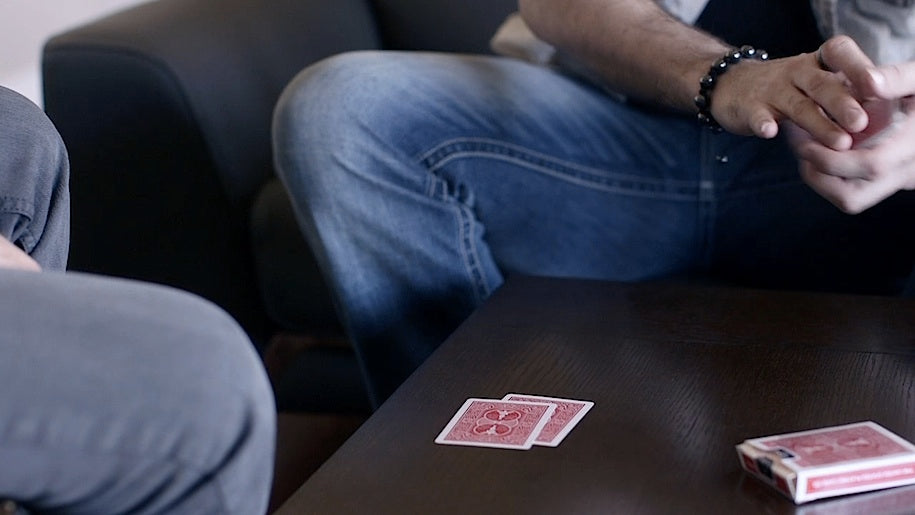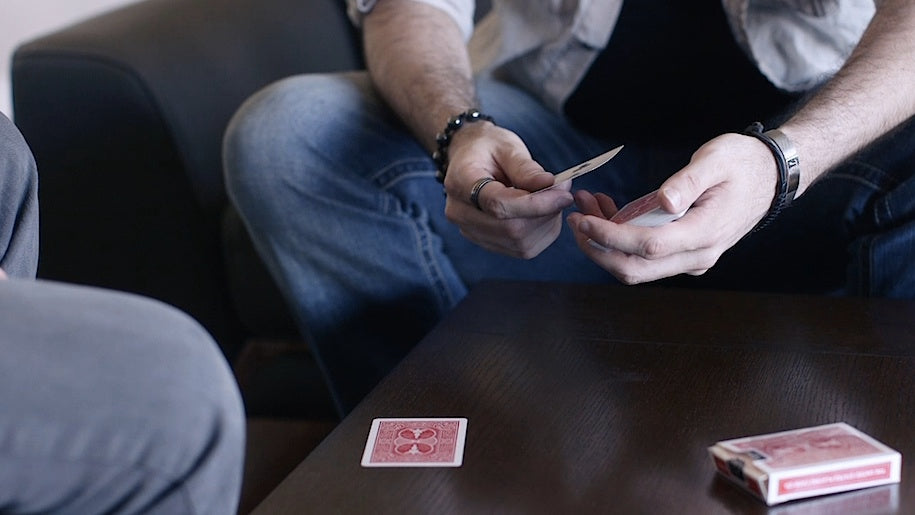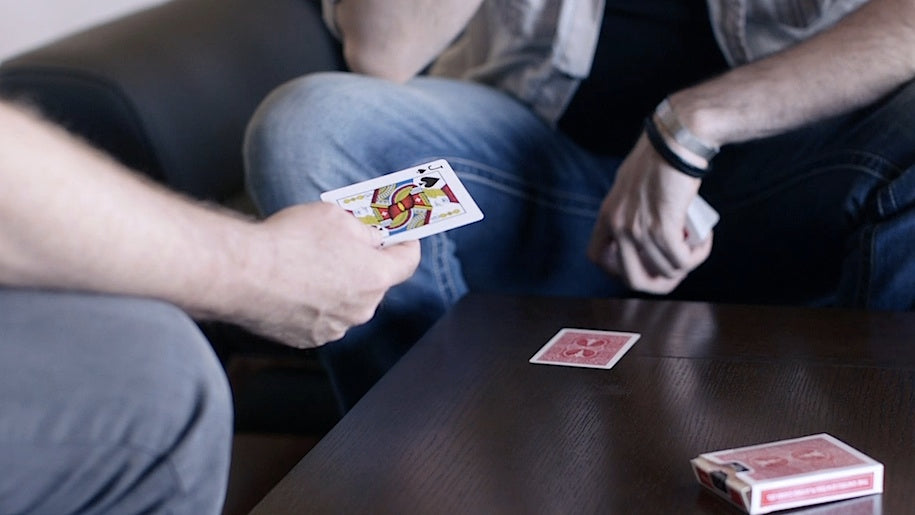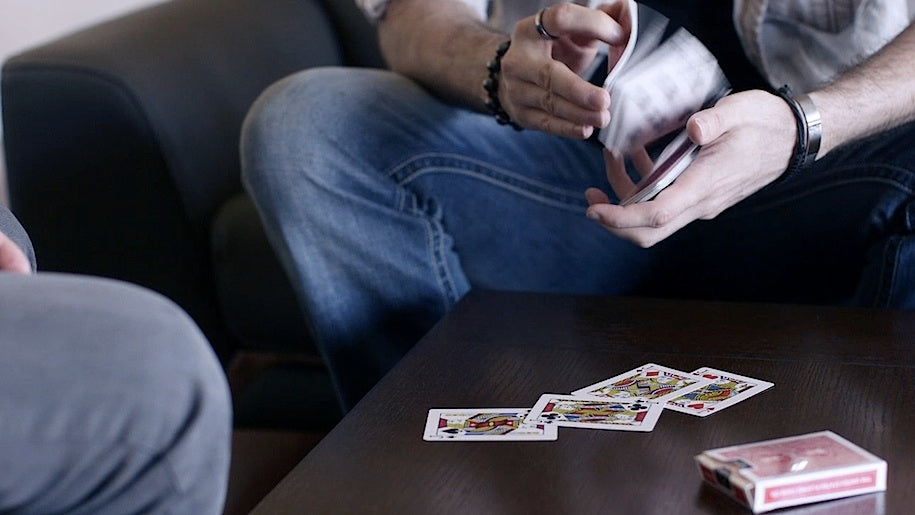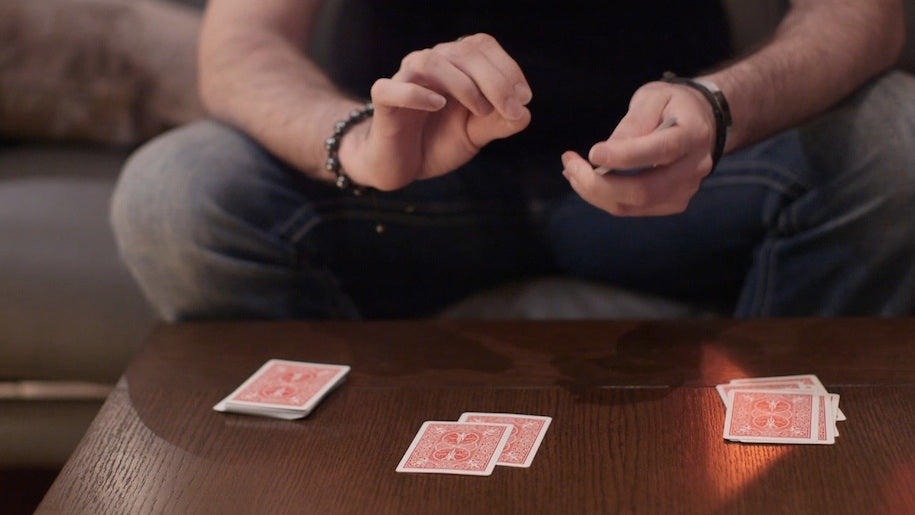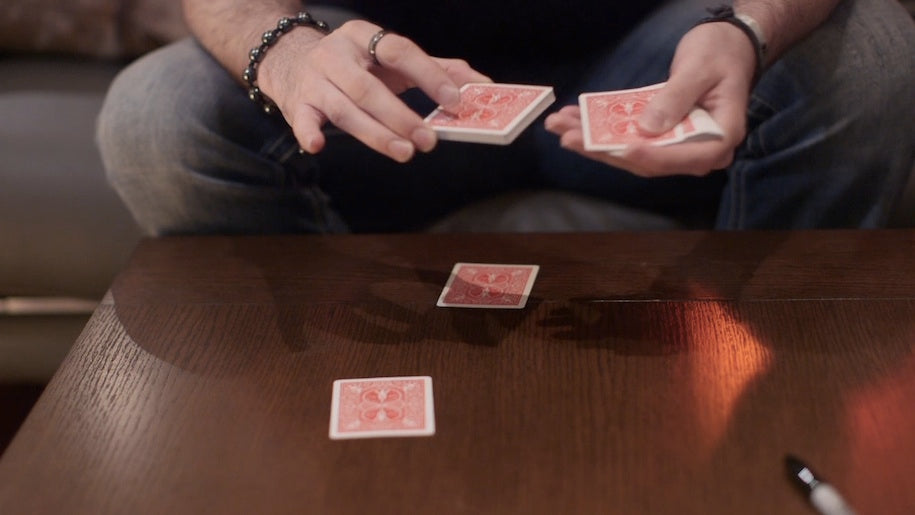 The Wrong Path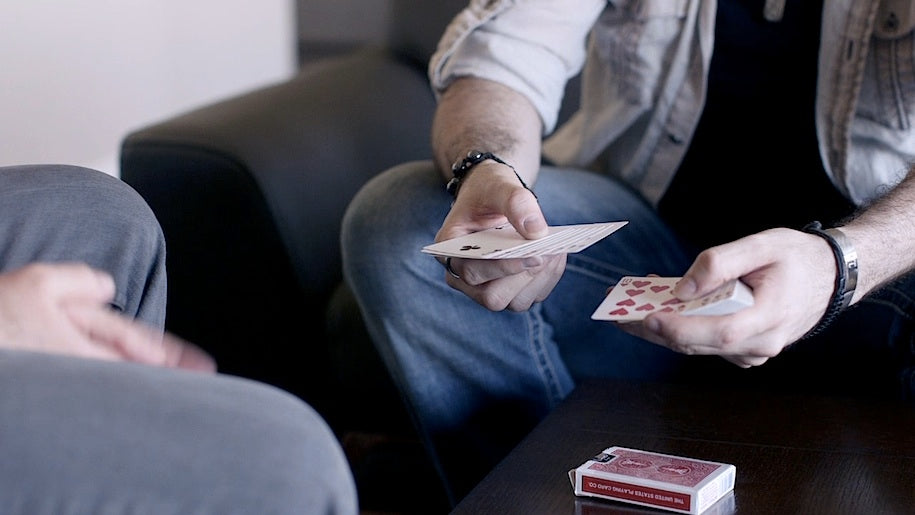 This is so much more than a 'magician makes good' effect. This is an effect that sets up a preconception, reinforces it, then pulls the rug out from under its feet in a spectacular kicker - all by leading the spectator down the wrong path.

A challenge is set to the spectator - choose a card, then through intuition only, find the card's mate. A 1/51 Chance. Easy, right?

The cards are dribbled on to the table and stopped wherever the spectator wants. This new packet is dealt facedown one card at a time, until the spectator feels they have found their card's mate. Slowly, the spectator turns over their card... They missed.

The original selection is turned over on the table, showing it has transformed into a three of a kind - matching the card in the spectator's hand.

Justin Miller is back using the same style of sleight he taught in The Blur Transpo to deliver another gem that completely fools - but leaves a smile on your face all the same. Being lead down the wrong path has never before turned out so good.


This product is rated 5.0 of 5.0 stars.
It has received 4 reviews.
Summary
The first time I finished watching how the trick was done and then when I did it myself I was grinning ear to ear. I repeatedly said, "I love this!" The concept is great and the teaching is straight forward. Boom. 5 stars.
Summary
This is the second product I've bought of JMs and they have both been great. (The other being The Silky Trilogy) There is one move in this explanation that just blew me away. This is definitely worth $7
Summary
I really love this effect. The set up is so easy it is almost impromptu. It teaches a very interesting sleight that i really enjoy. This is well worth the money
Summary
This trick is so so beautiful! the build up is amazing and then just blows people away when u reveal the killer ending! Easy to learn and perform, JM teaches it excellent! a must have! ADD TO UR CART NOW!