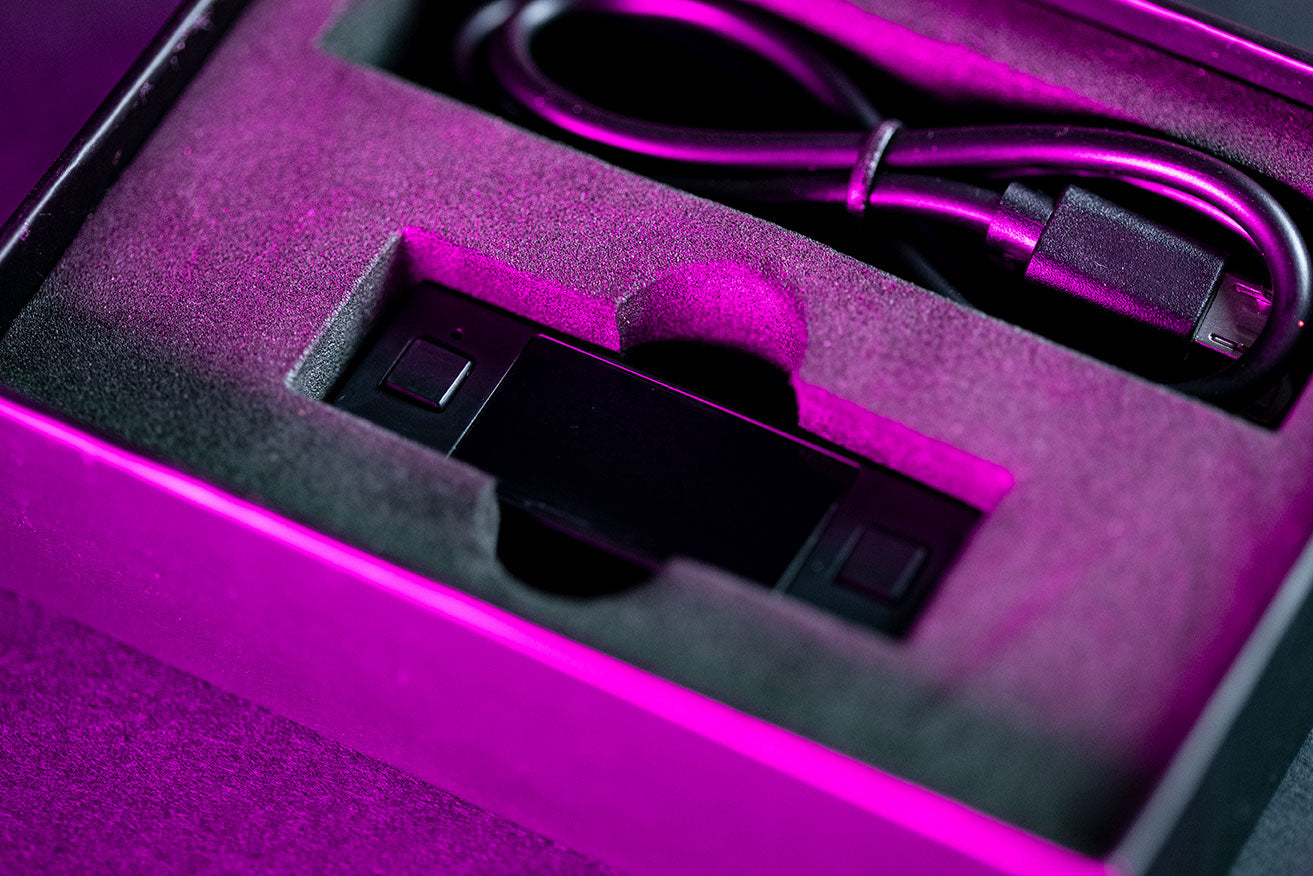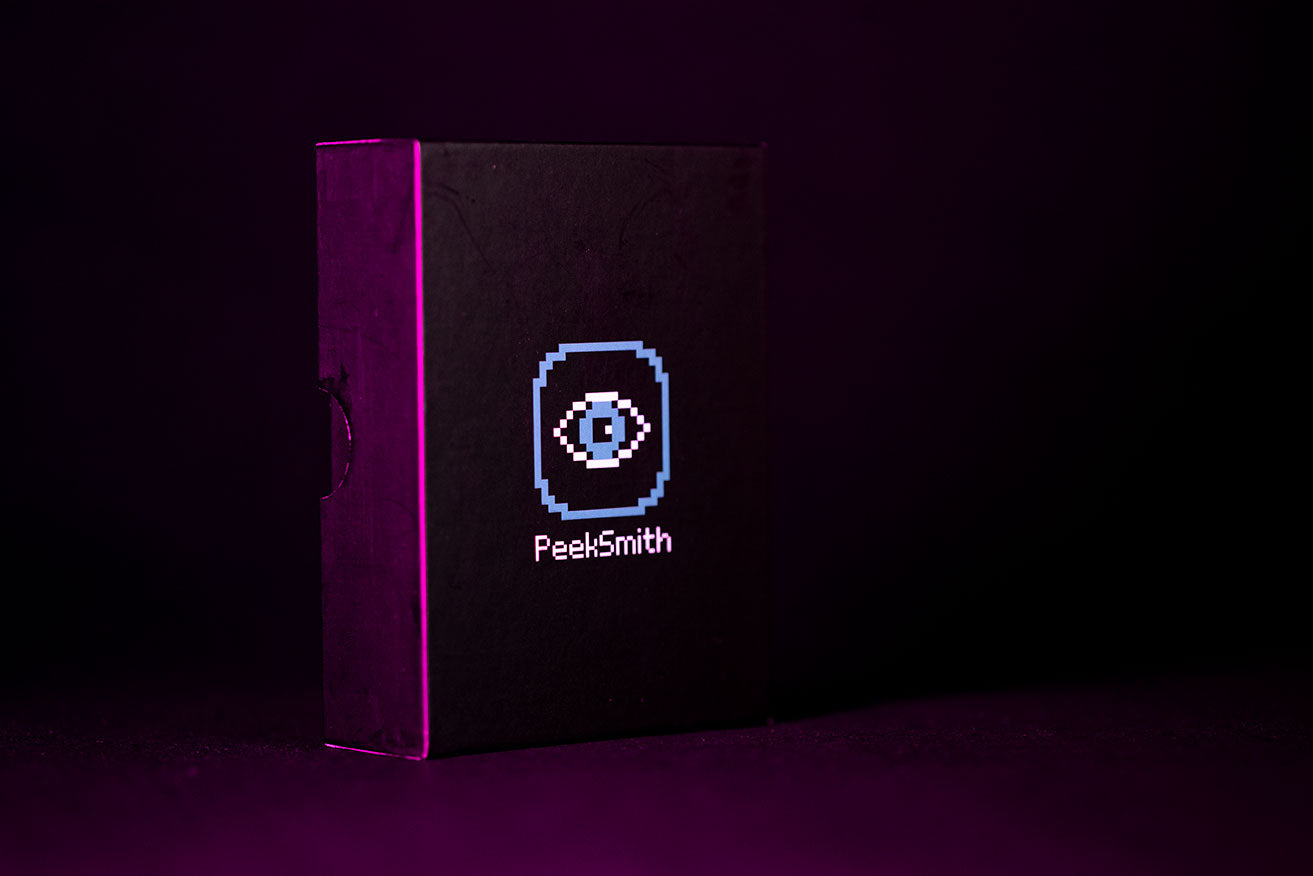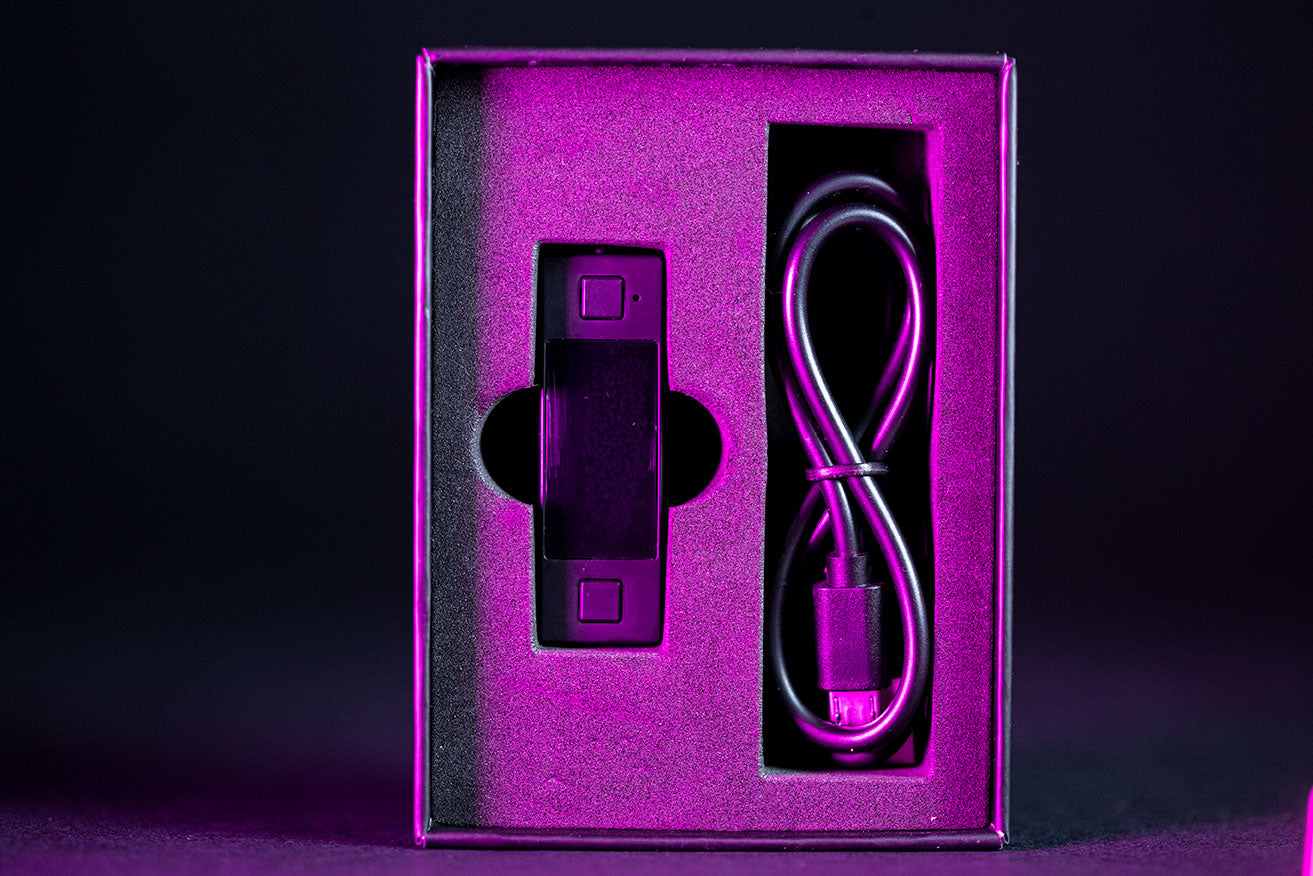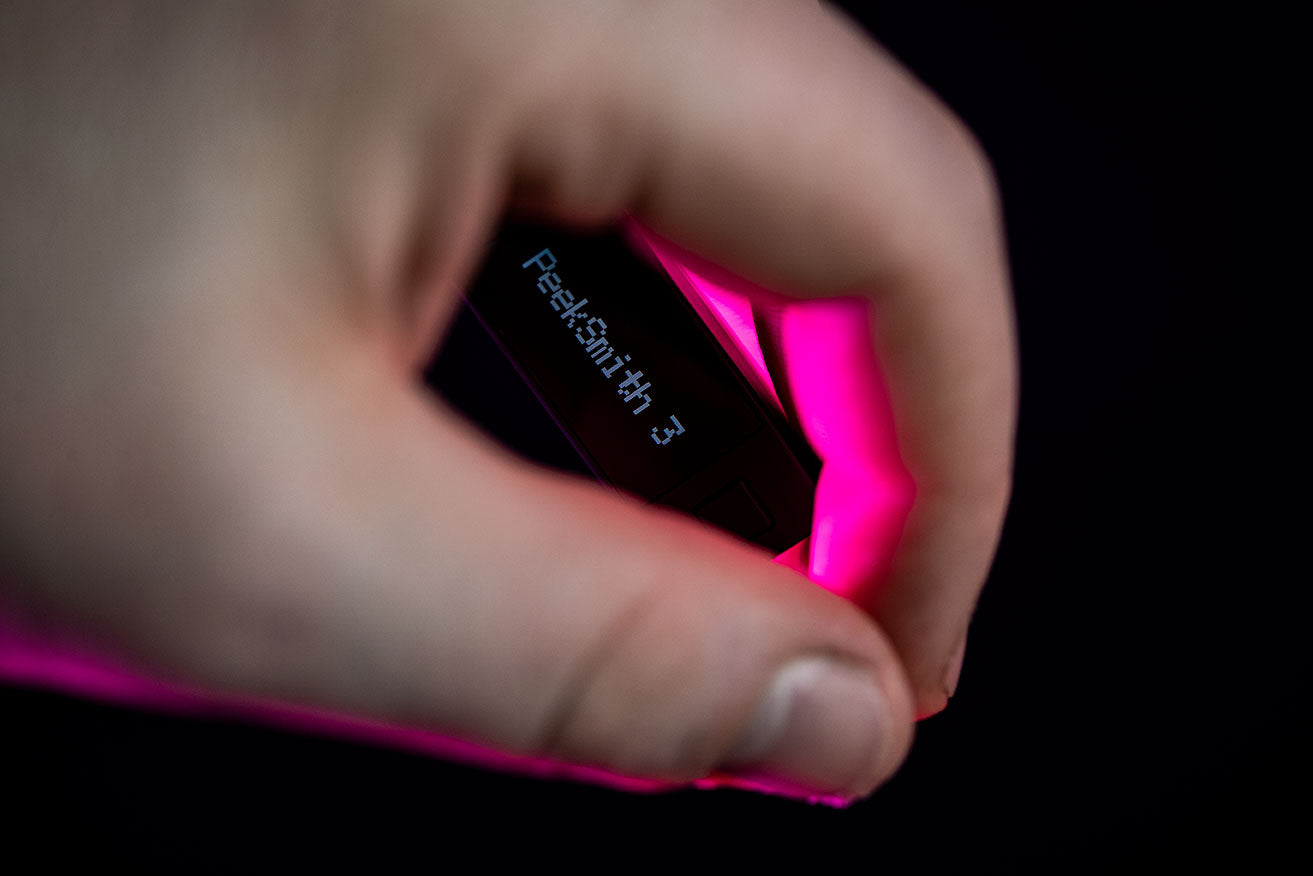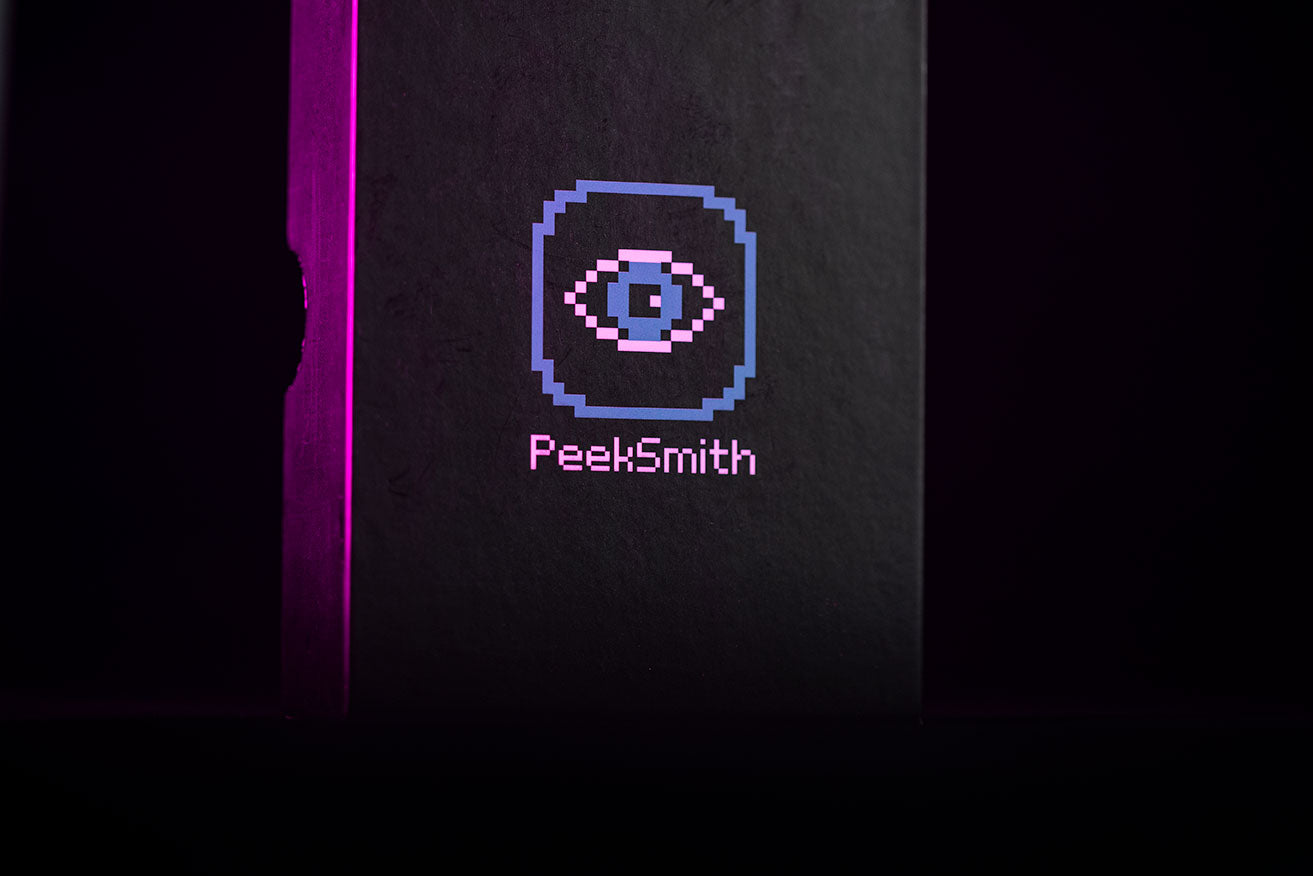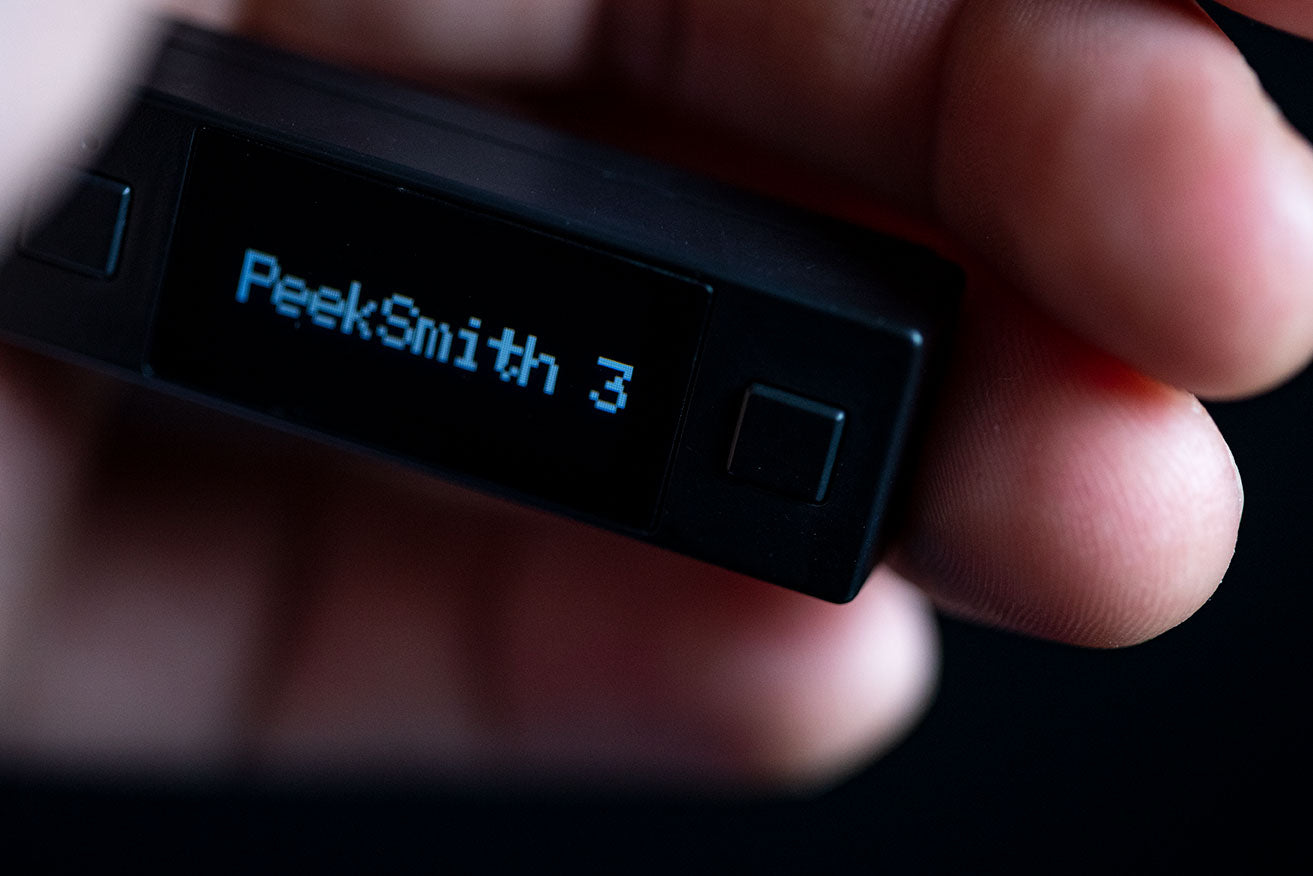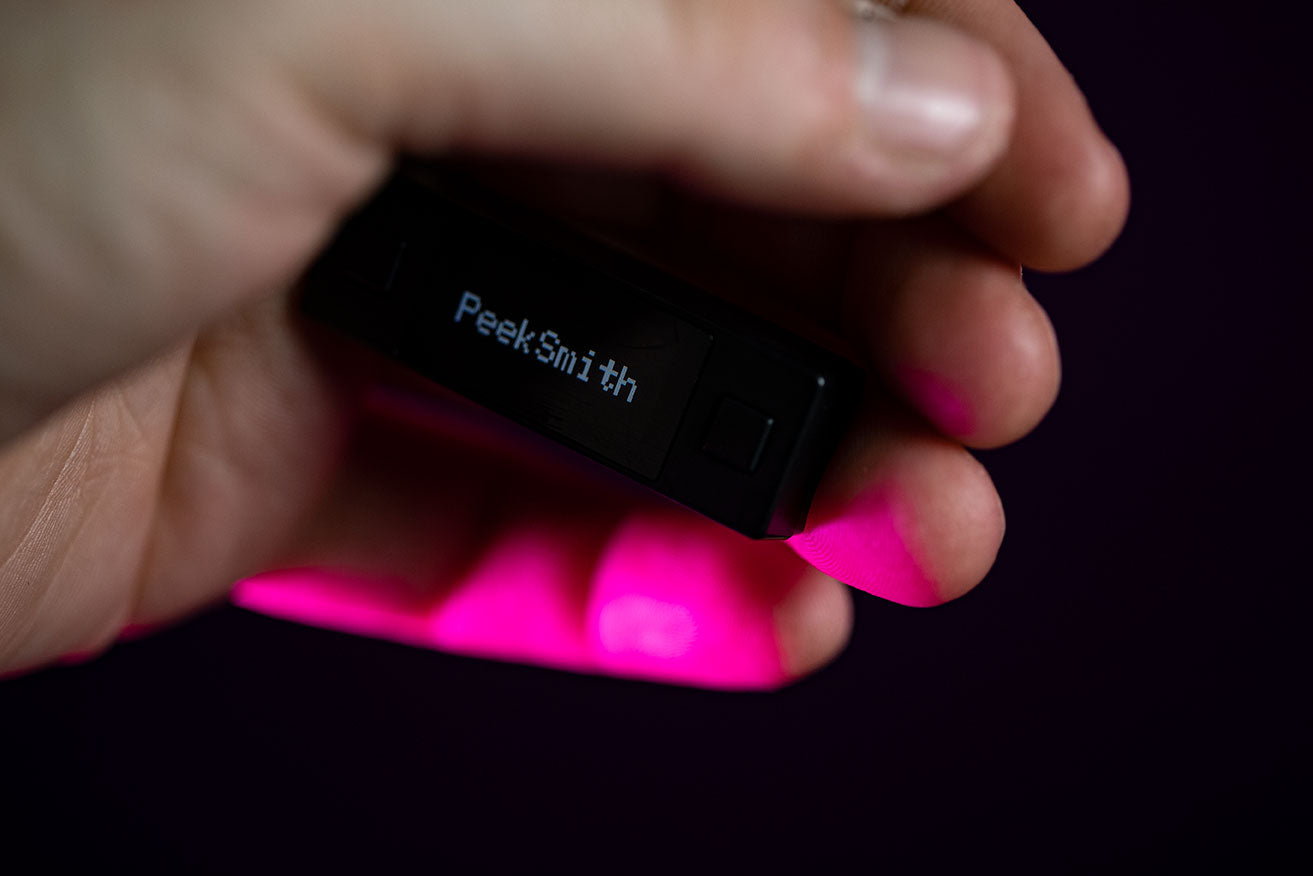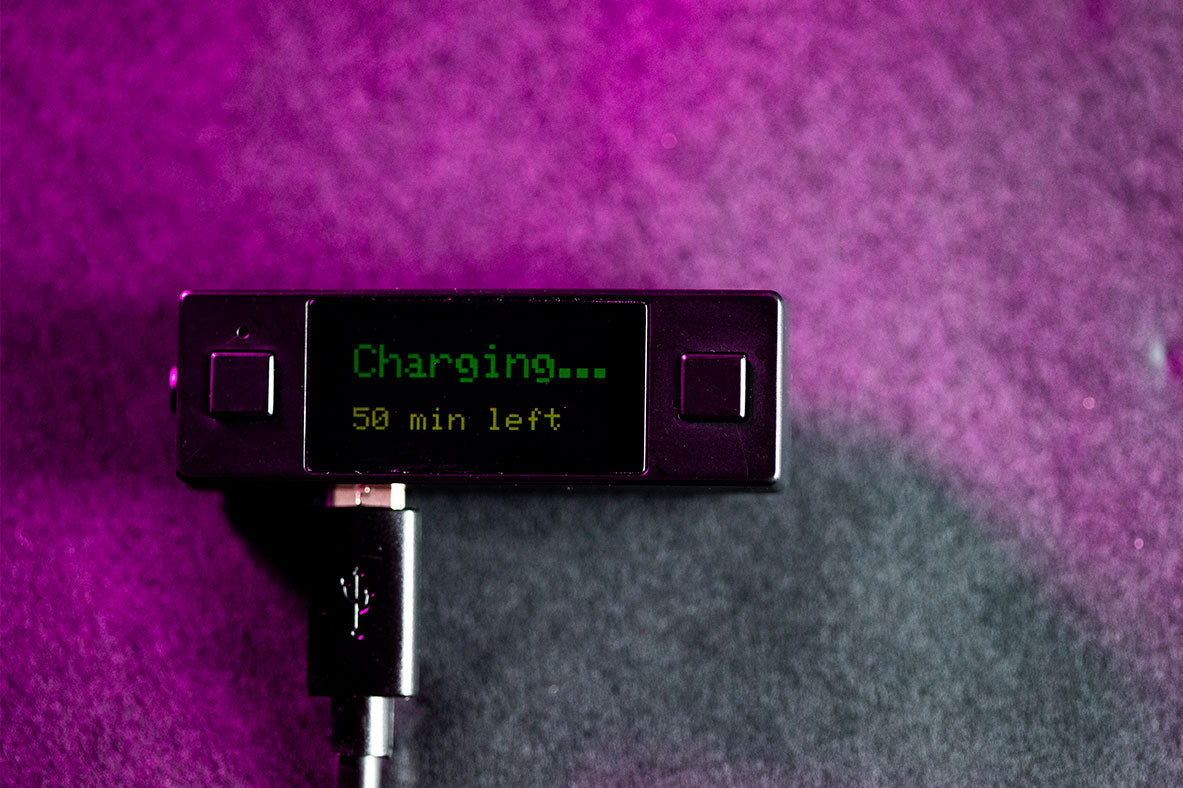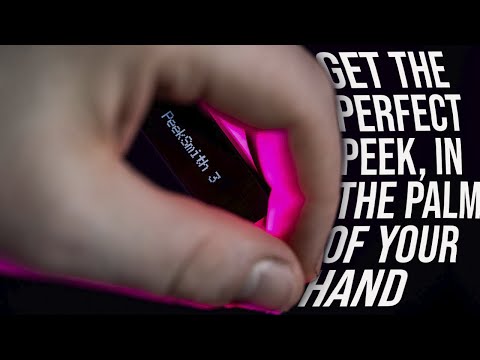 PeekSmith 3
NOTE: Ellusionist does not make this product - and as agreed with the creators, we cannot discount it/put it on sale.
A wireless, covert, palmable device that allows you to get your peek, right under their nose.
This item qualifies for FREE US SHIPPING & pairs perfectly with *New* Cipher Pro.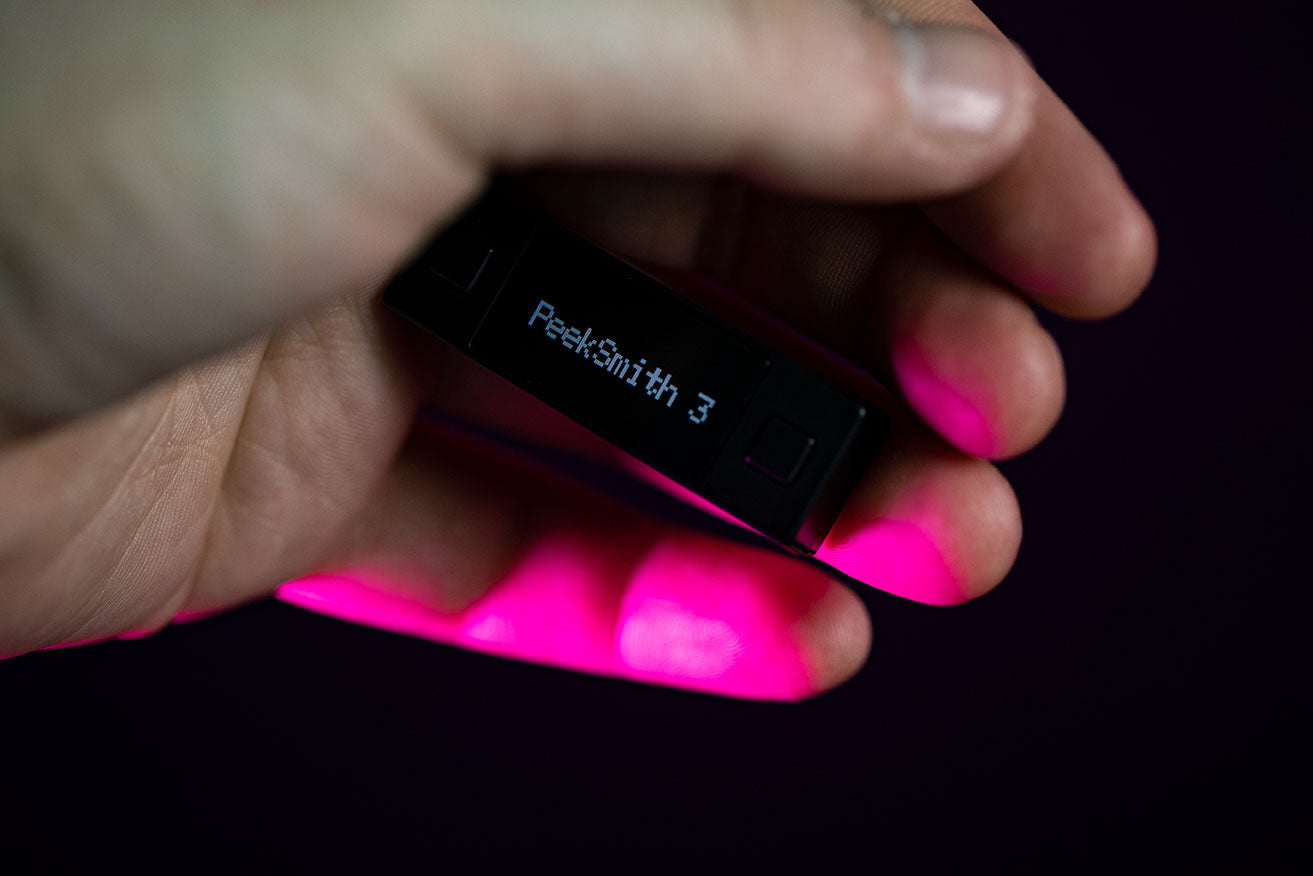 GET THE PEEK
RIGHT UNDER THEIR NOSE

The moment you get your peek is the most important part of your routine.

Your audience may not know how, but if they write something down on paper, and you're stuffing that piece of paper inside a wallet - and putting that wallet back in your pocket, there IS a way to backtrack something fishy.

With PeekSmith 3, they never see it - and you never have to touch your phone again. So in their mind, it's beyond flawless.

They're nowhere near you, you're not looking over their shoulder. But you will have a crystal clear peek at all of the secret information you need.

PeekSmith 3 integrates perfectly with these Ellusionist apps:


As well as some of your favorites: 

 Wikitest by Marc Kerstein
 Inject 2 by Greg Rostami 
 iDeal by Darryl Rose & Myke Phillips
 Pi Revelations by David Penn
 TimeSmith by Benke Smith 
 DiceSmith by Benke Smith 
& many many more. 
Making it one of the most versatile pieces of technology that any magician could own. 


The Device
PeekSmith 3 is a small Bluetooth device with a:
Color LCD screen 

Accelerometer

& Vibration motor
The device also has three buttons (side, left and right), that can work as covert inputs for some magic applications.
It connects effortlessly to Apple or Android phones via Bluetooth LE to display secret information or give off vibration patterns from your favorite magic apps. 
PeekSmith 3 measures just 5cm long, 1.6cm wide & only 1.1cm tall... It's tiny, and easily concealed. 
How small is it?
If you're an adult, look at your index finger. This wireless device is probably smaller than 2/3rd's of that length. 

Palm it in your hand, hide it in your card box, or cut a window in your wallet to get the peek as you're taking out a blank billet. 

They'll never see it, but you will see everything:
Star signs.
Pin codes.
Freely selected colors. 
Words they're thinking of.
Names they're thinking of. 
Random dice combinations… it's so versatile.
It will silently signal you, or show you the text and simple graphics required to blow your audience away. 
---
Sidenote: PeekSmith 3 can also connect directly (without a phone or any device) to other Bluetooth devices, for example, Spotted Dice.
---
PeekSmith 3 vs Latest Apple Watch  


Apple Watches will work. It's your choice. But when we've used an Apple Watch on the streets, some spectators are so tech-savvy. They know that your phone connects to your smartwatch.
Not everyone, but some will assume you're looking at your watch to get the information... Or that there is some link. 

With Peeksmith 3, they can't fathom a possible link... You can get the peek naked:


They have the phone.
You don't take it back.
It's completely hands-off.
You're nowhere near them.
And you still get the peek.
What more can we say...
It's flawless.
It's f****** flawless.


Get the perfect peek

,

in the palm of your hand.
This product is rated 5.0 of 5.0 stars.
It has received 19 reviews.
F-ing godsend
I performed WikiTest on my friend using this device hidden in a notepad, he was so stumped that he ripped the entire pad apart after I sleeved the device. Professionally done, thank you very much!
Best peek option
An absolute need for mentalism routines. Great size and battery life.
Wonderful addition to my arsenal
Peeksmith3 adds to my ability to perform "impromptu" in a major way. It takes Picasso Pro to a new level, and simple doodle drawing effects to new heights. And I've only just received it. I am sure to get tons of creative performances out of it. Thank you!
A World of Possibilities
I'm just scratching the surface of what's possible with this little gizmo, and I can't wait to keep diving in deeper. So happy with the purchase.
Great service
The shopping experience is great and the product qualities are amazing so far!
Love it!!!
I just love love this PeakSmith 3!!! I used to use Apple Watch but it failed me numerous times but now I only use this PeakSmith regularly now and hasn't failed me not once! 🙏❤️
The world of peeks is PERFECTED.
Read minds with 100% accuracy and 100% confidence, this is simply the world's best version....words, songs, even LIVE DRAWING DUPLICATION what else you can think of...and with best ever PS APP which itself is a tool. Hats off to the creators.
Best peek device ever!
PS3 software is being continually updated to connect with so many devices that it makes you seem like a wizard because there is no way to the audience that you could know what you know! Also on the Facebook group you get so many ways of peeking with PS3 that if you weren't the one peeking you'd fool yourself! I absolutely love this device and all the work gone into it to make it the best peek device on the market!
Wish I knew about it sooner
Wow,
This device is incredible along with the app it provides free of charge. It syncing capabilities is out of this world