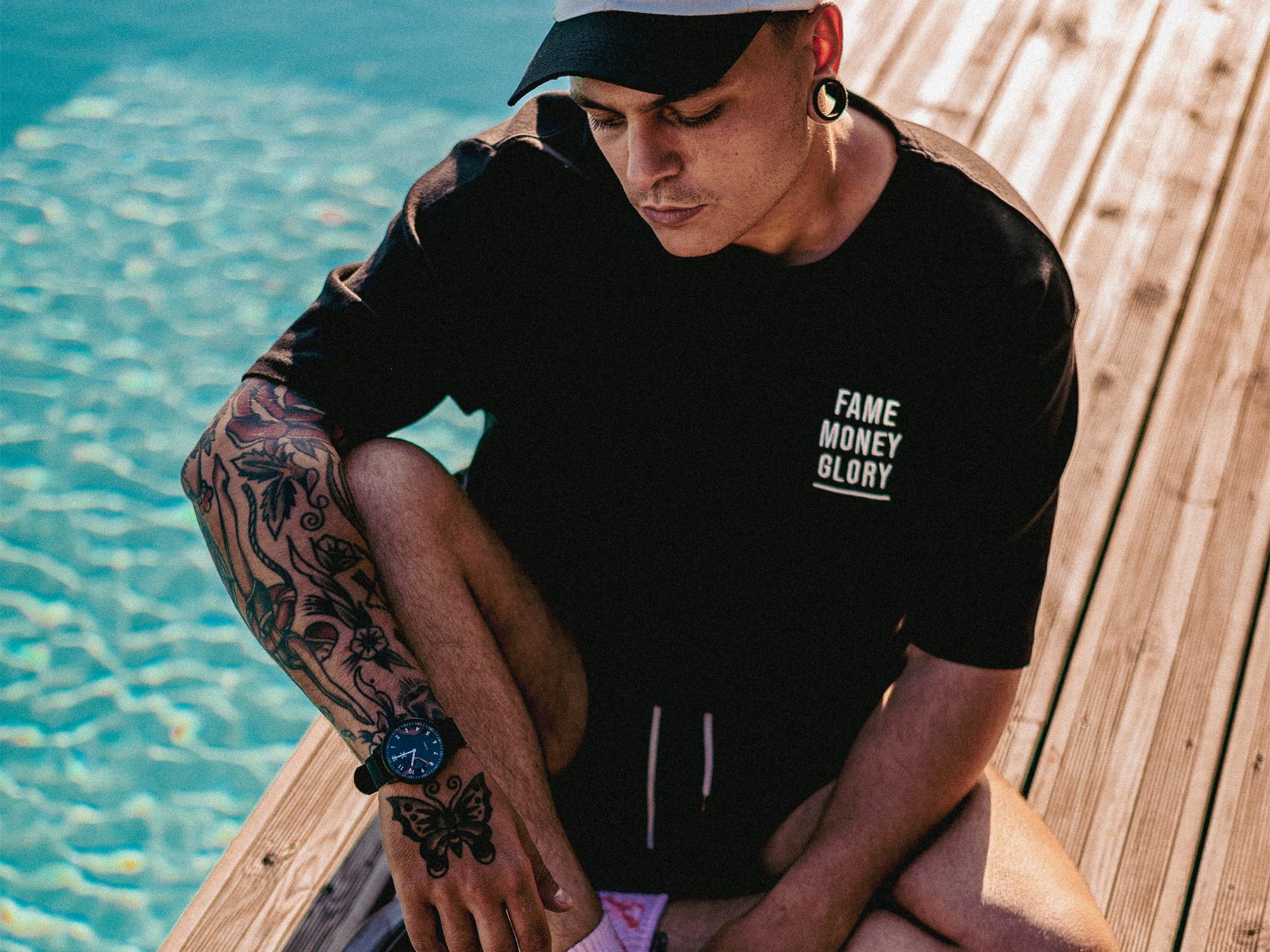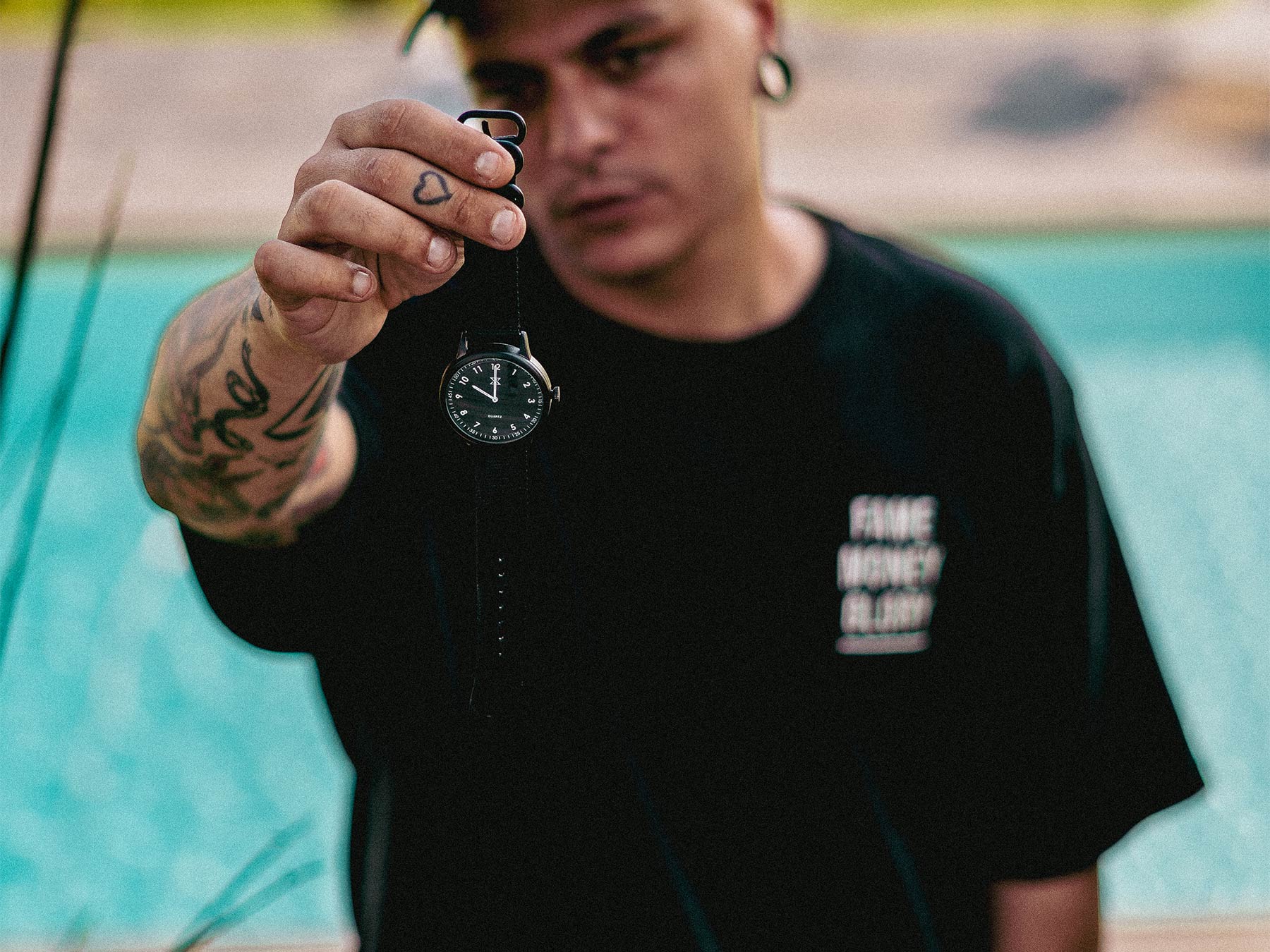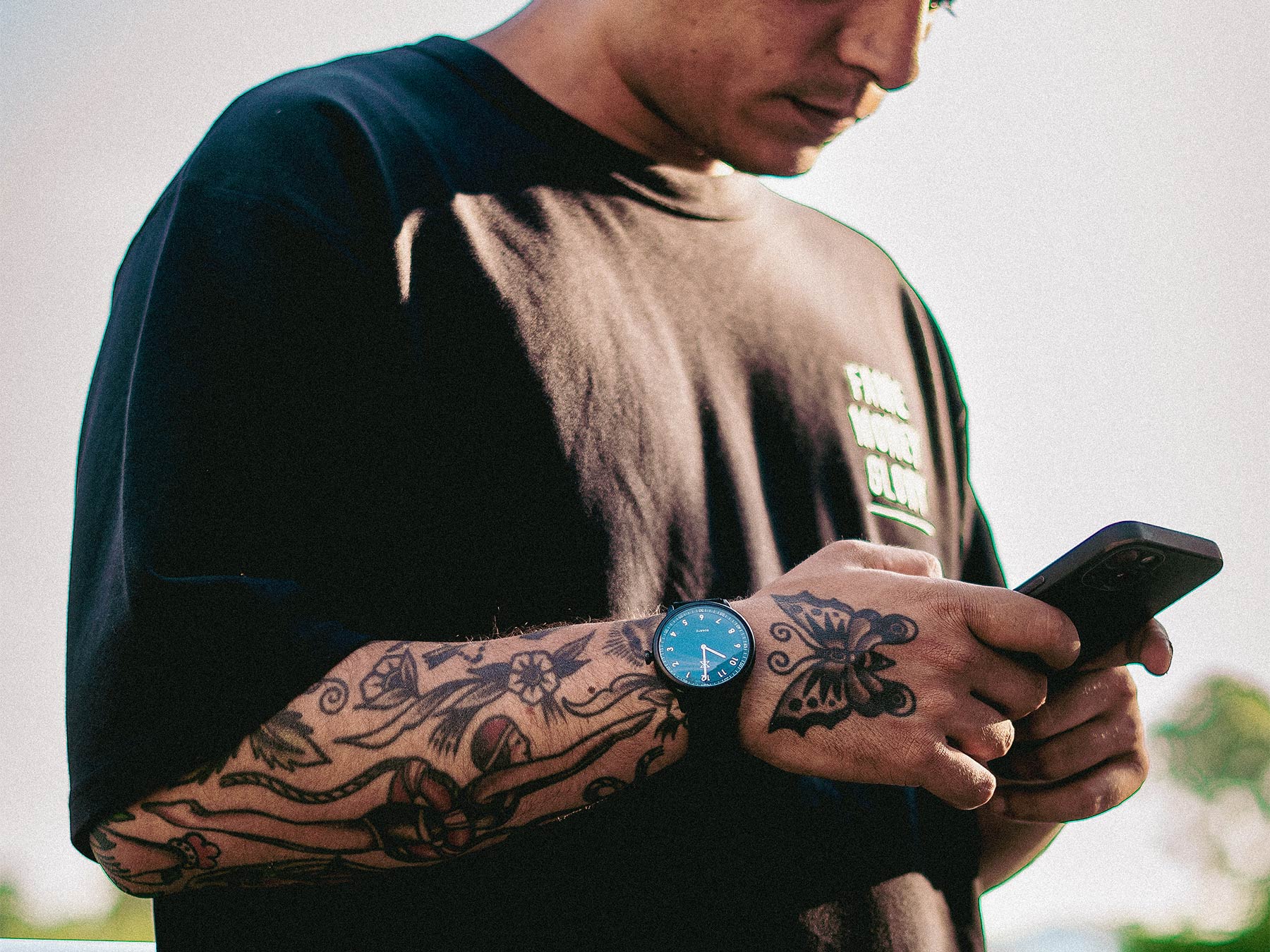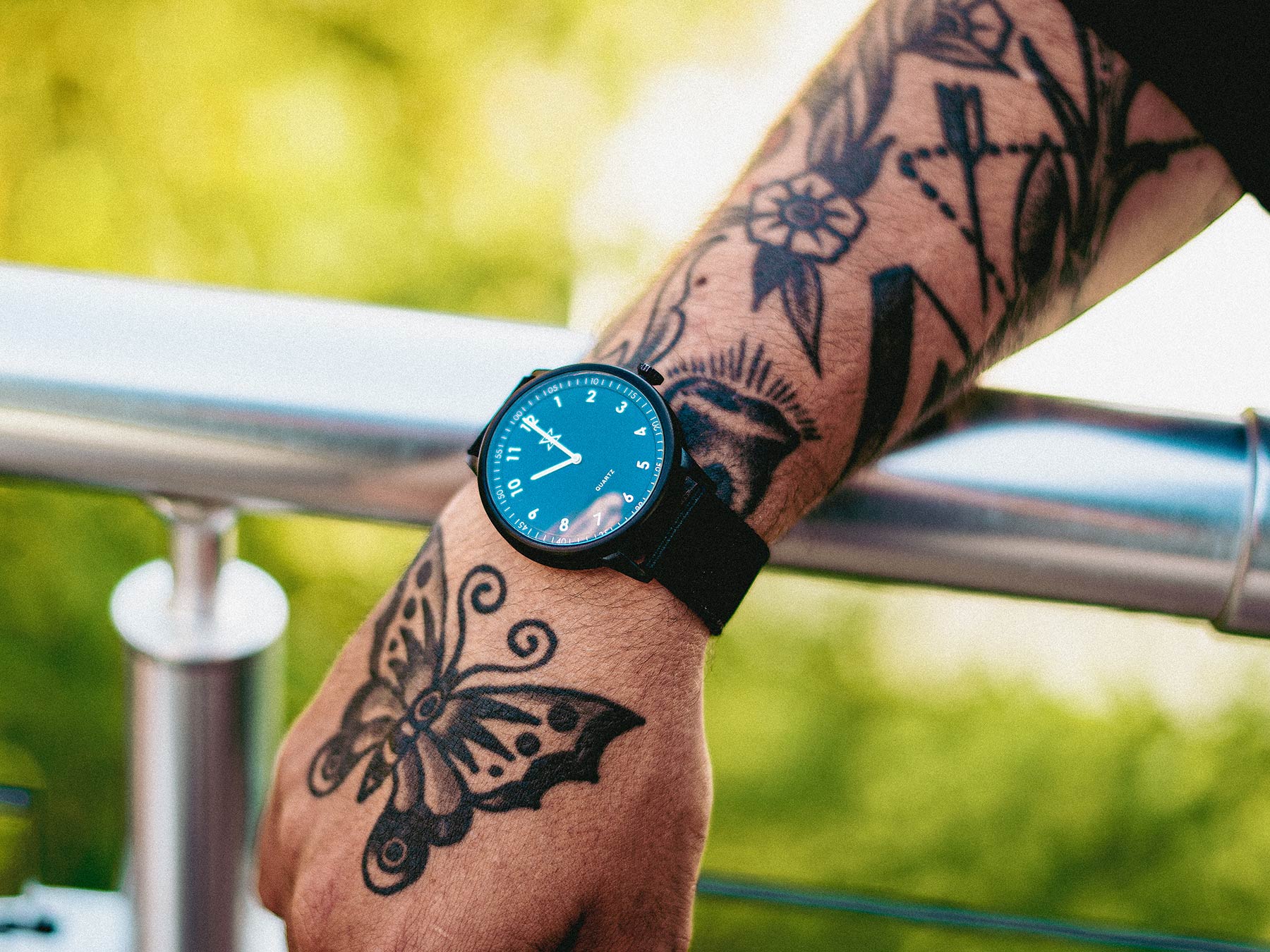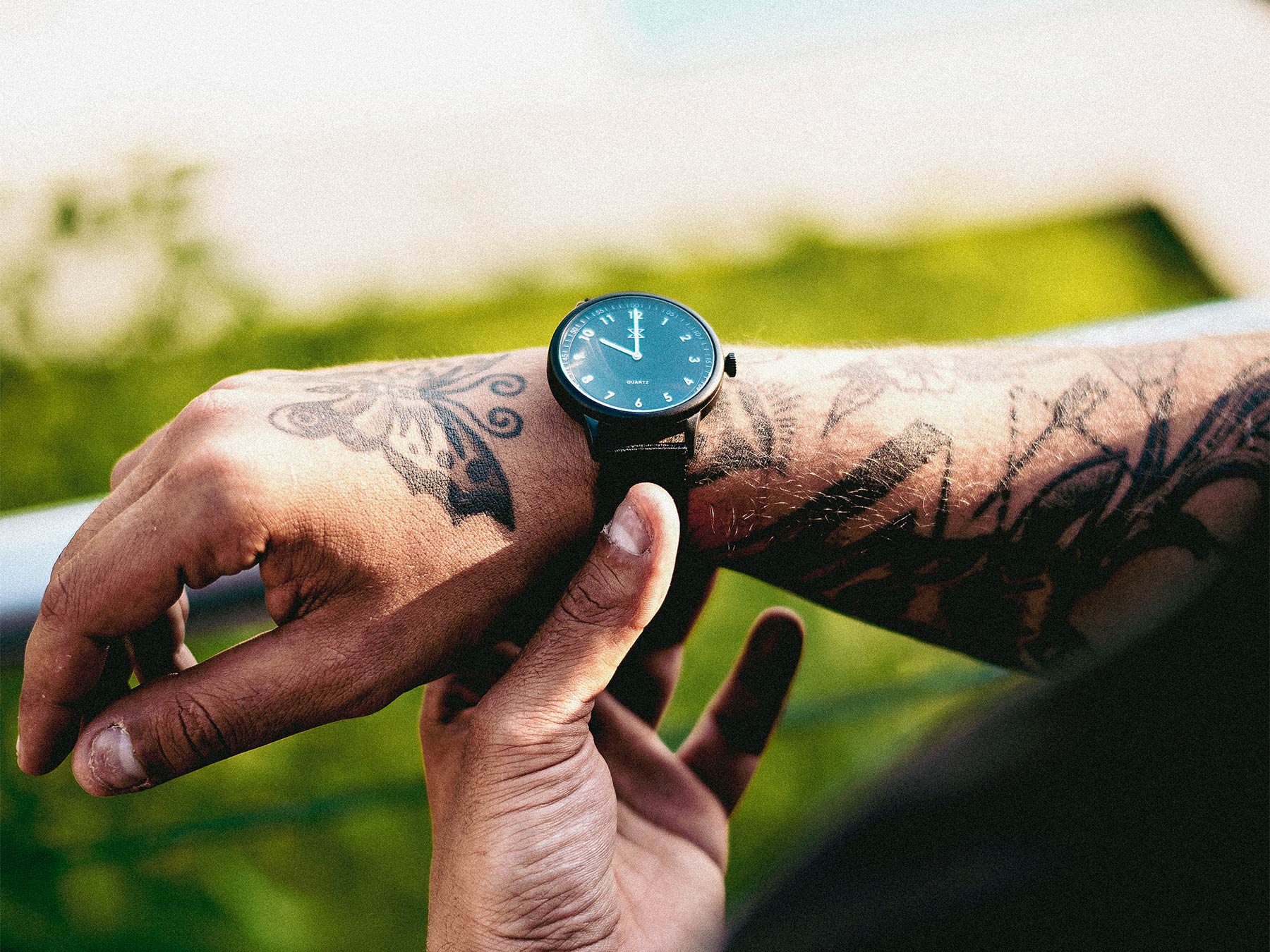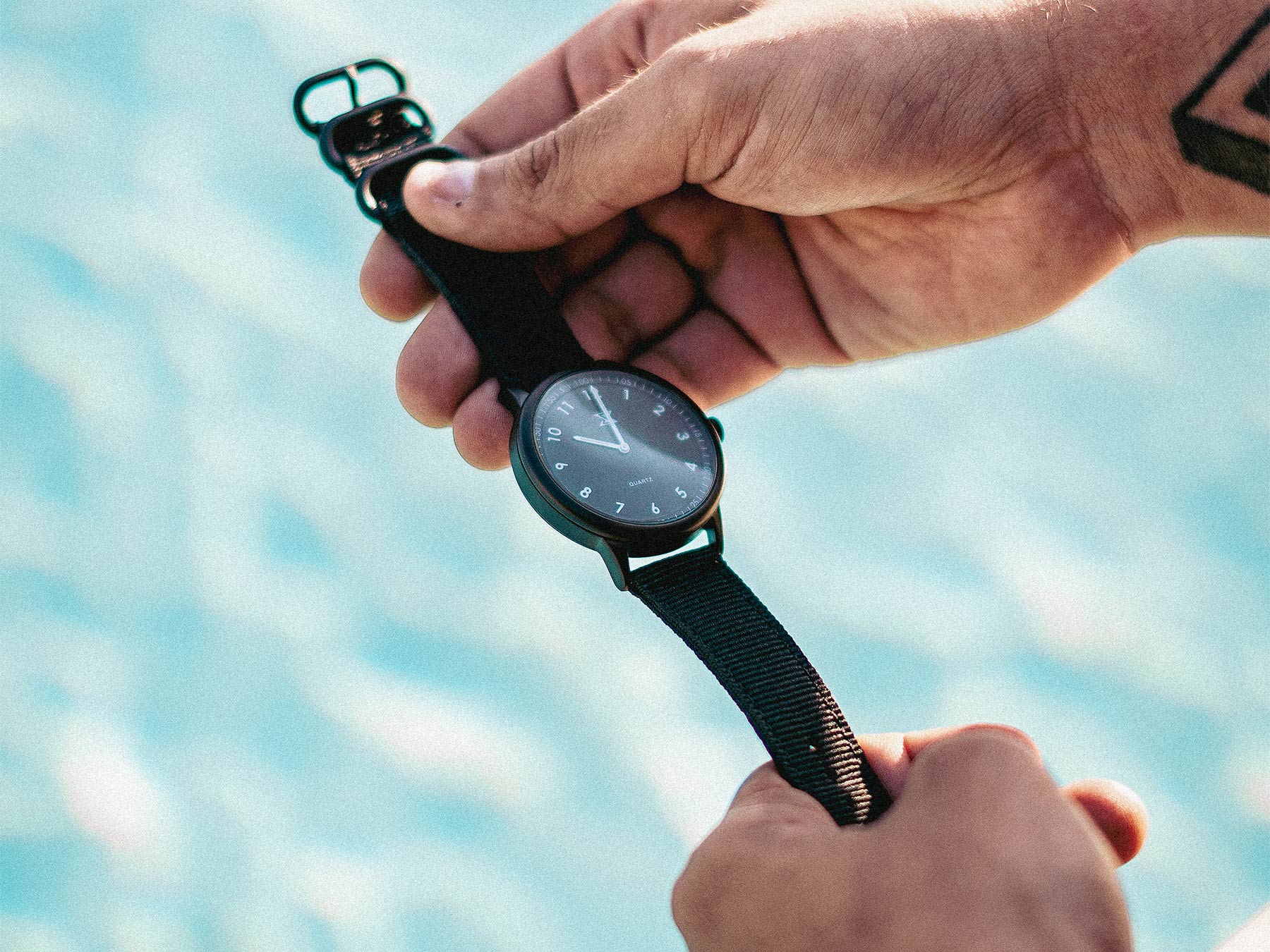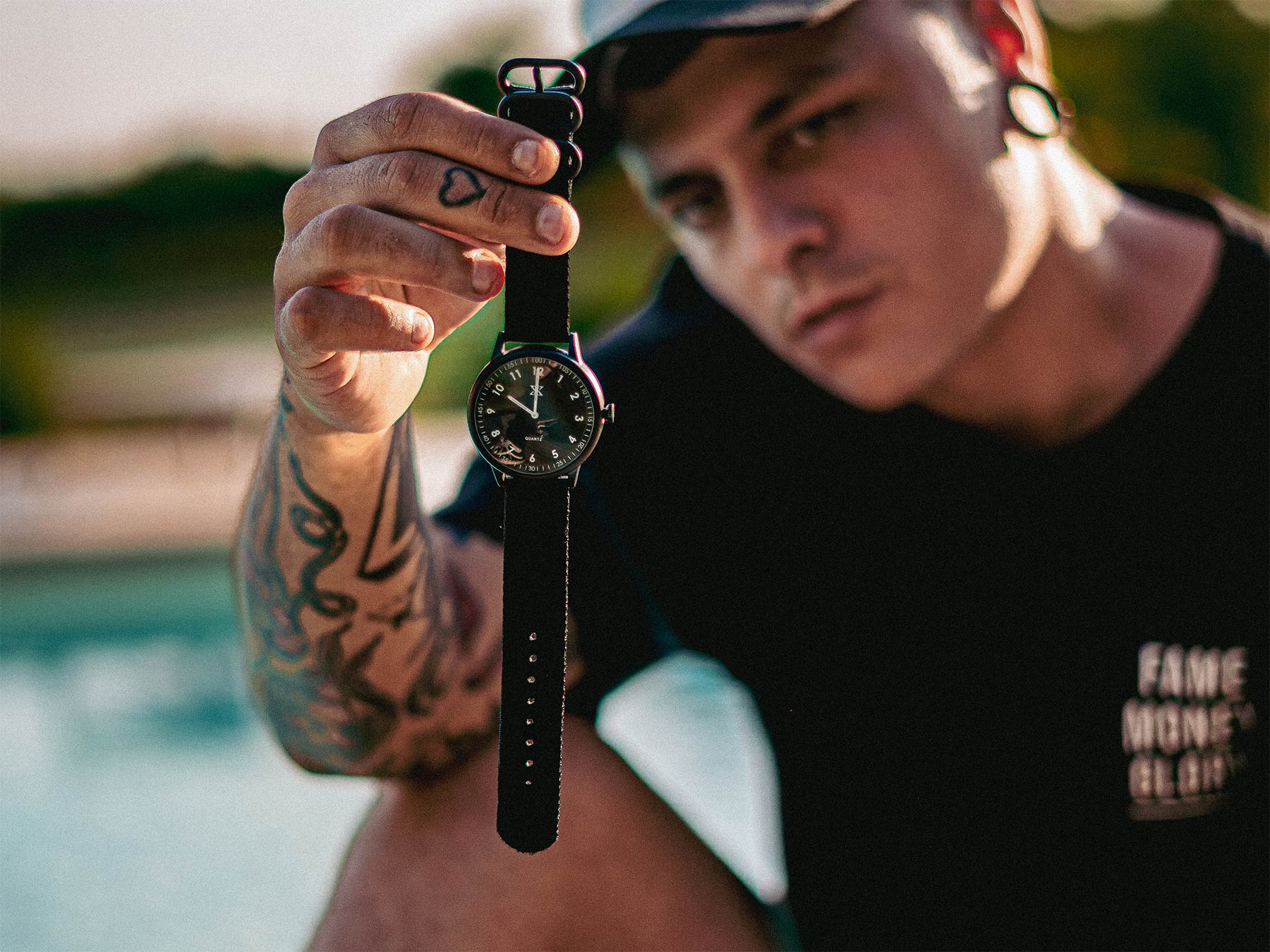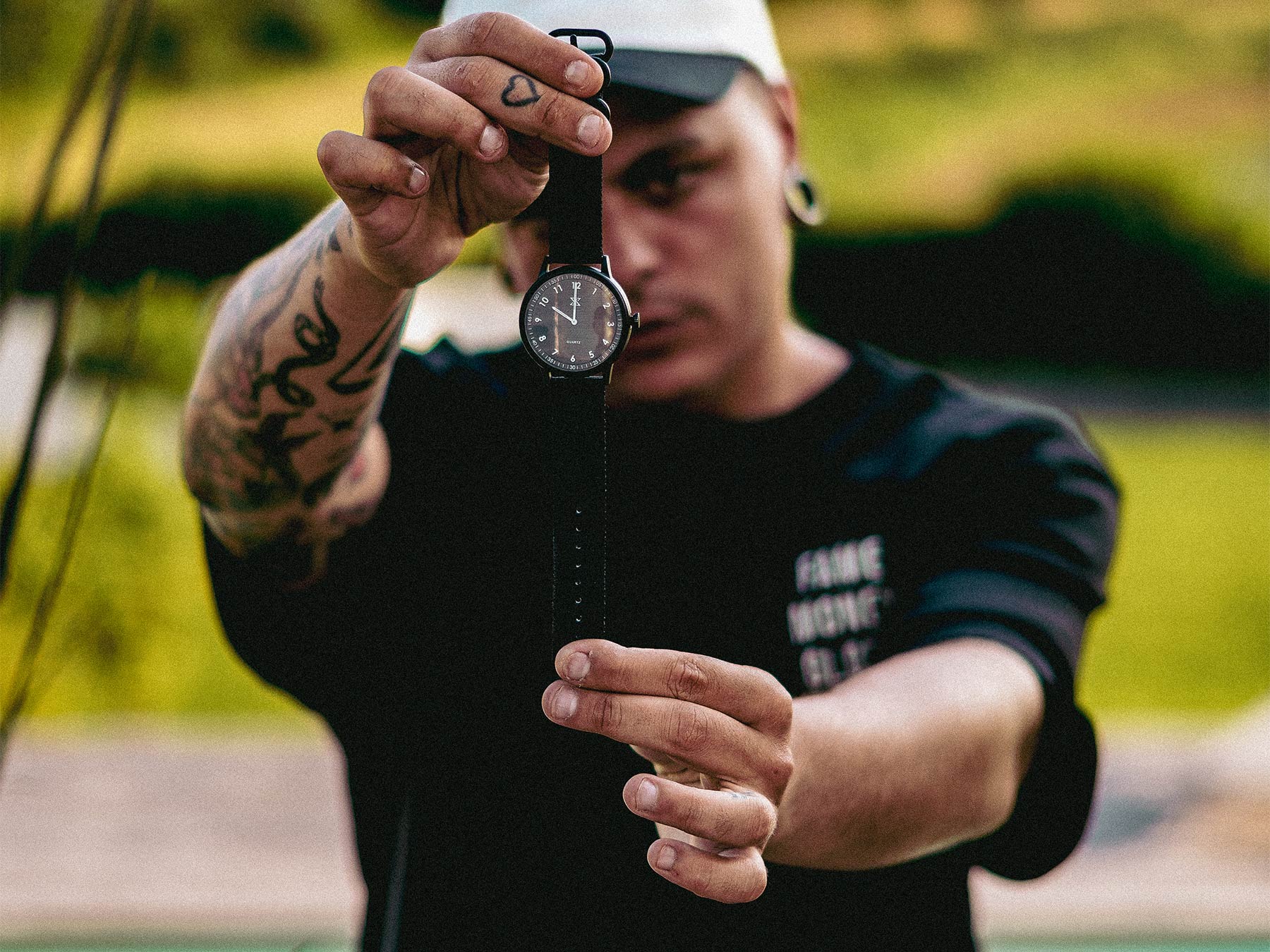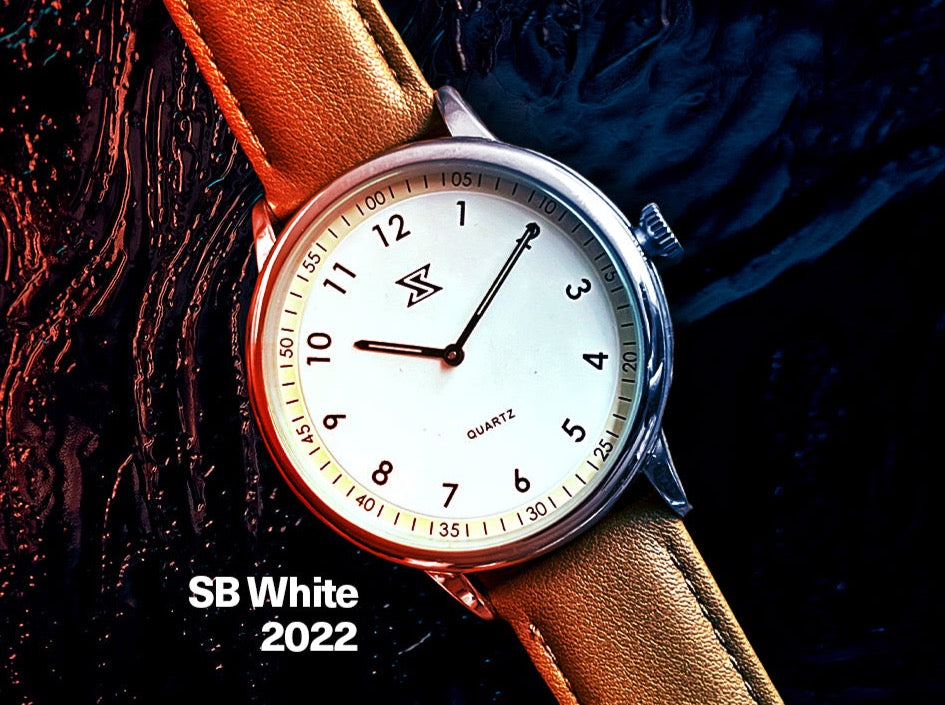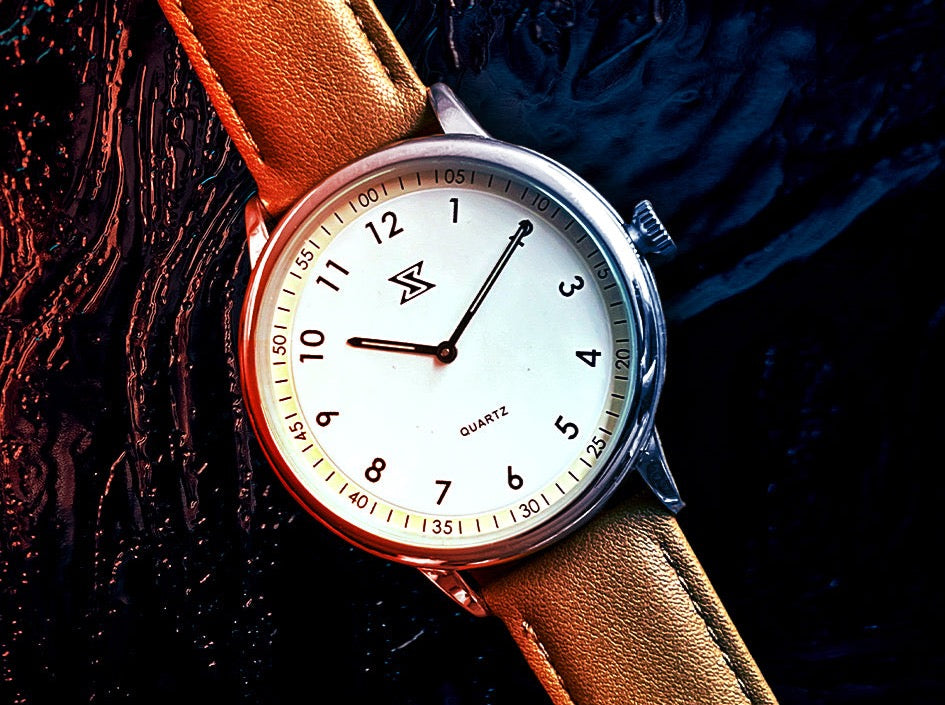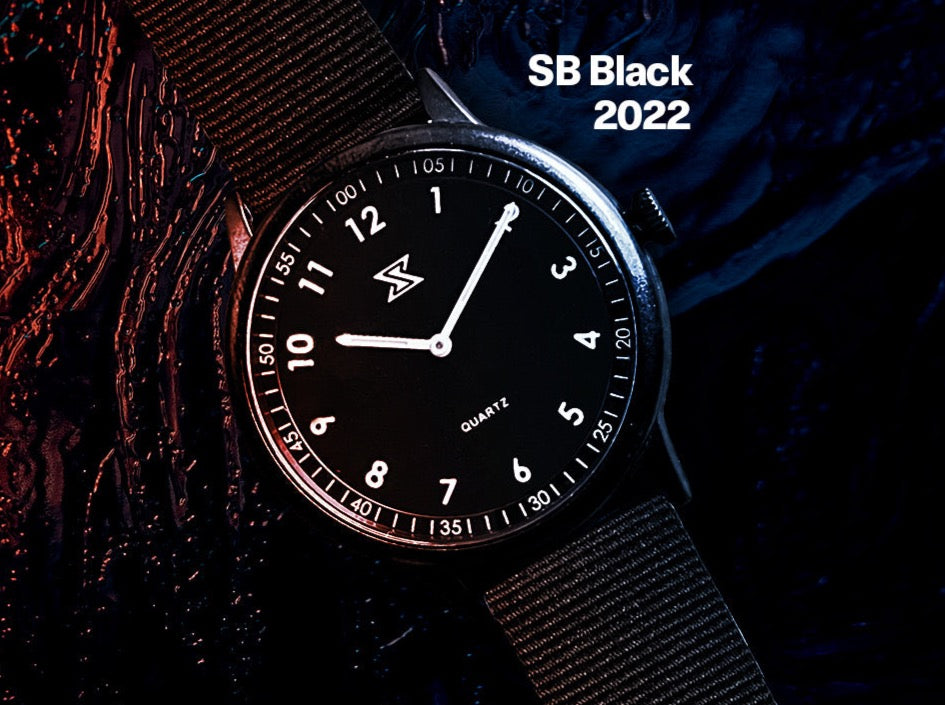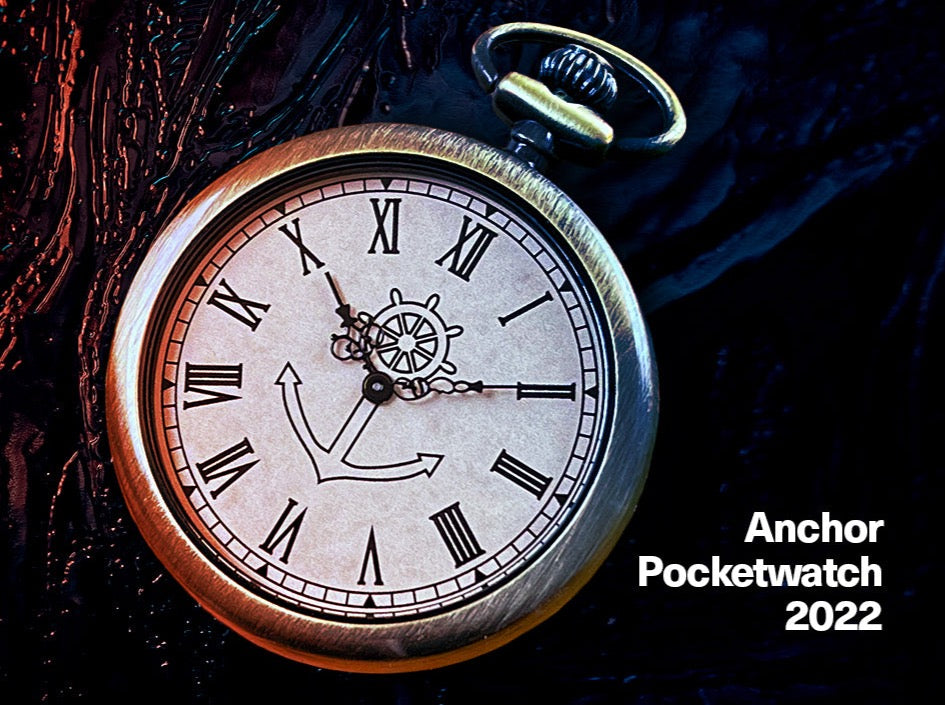 SB Watch
NOTE: Ellusionist does not make this product - and as agreed with the creators, we cannot discount it/put it on sale.
A normal-looking watch packed with technology.
✔️ 12 input methods (no assistant required)
✔️ Comes with FREE Timesmith app to covertly control the watch with your phone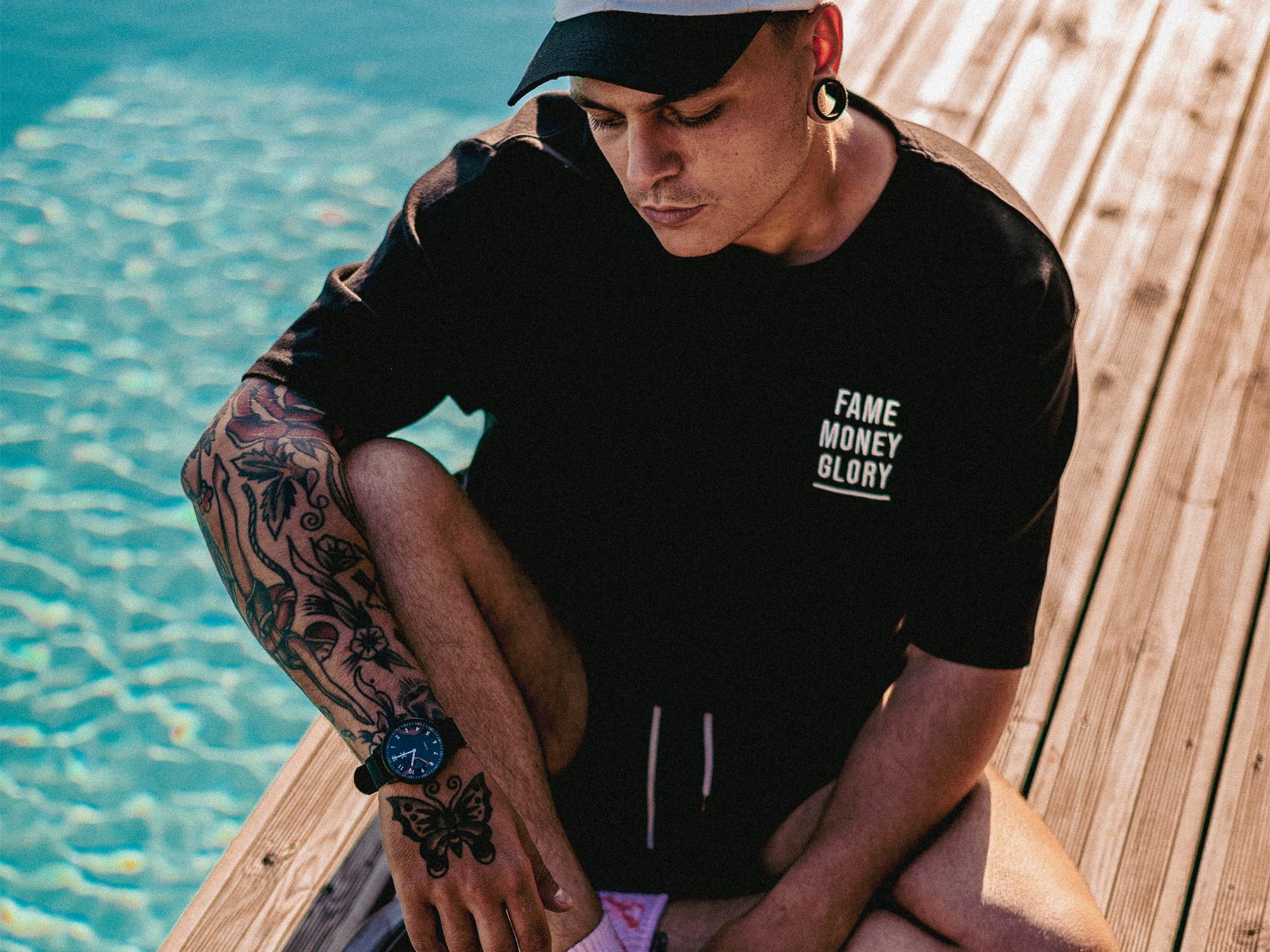 SB Watch
Sale price

$319.00
Regular price
(/)
FROM THE CREATOR OF PEEKSMITH 3... CONTROL TIME WITH THE SB WATCH
SB Watch is a product of Peeksmith 3 creator, András Bártházi. It is an elegant, Bluetooth-enabled analog wristwatch. 
With 12 different input methods, you can have your audience name any time and have the watch set itself to that EXACT time. 
The SB Watch uses:
You can perform it anywhere, anytime using a covert app on your phone (FREE with your SB or Anchor watch purchase). 

Below is a video from the creator - showing how the watch works, using a previous version. Your watch will work the same way, but will be the new 2022 version. 
---
3 Variations - Wrist & Pocket Watches
SB Watch - White 
This modern style comes with a tan leather strap - for a more casual, street look. 
Each strap is an industry-standard 20mm wide, and can be easily swapped to a different color or nato-style. 
The watch face is 42mm with an 11mm thickness. Making it suitable for most wrist sizes - and not too big and noticeable. Nobody would know that it's jam-packed with electronic gadgetry inside. 
SB BLACK WITH NATO STRAP 
Anchor Pocketwatch
With a brass-colored case, and a big anchor on an expertly-aged face, this pocketwatch screams NORMAL.
Nobody you ever meet would assume it holds a powerful secret - and is filled with electronic trickery. 
If you're a stage or parlour performer, this will suit your aesthetic. 
12 Different Ways to Input the Time 

Lock Screen: type in the time while unlocking your phone - even if the spectator sees what you are doing they won't discover the secret.


Swipe: swipe on your phone or use your Apple Watch.


Doodle: let your spectator write down the time into an innocent-looking doodle app, or use a compatible board, and they set the watch for you.


Spotted Dice: do you have Andras' Spotted Dice? Let your audience member roll the dice and SB Watch is set - you have to do nothing.


Rubik's Cube: are you a CubeSmith user? Just do 4 simple moves an SB Watch is set even before you start your favorite CubeSmith routine.


Photo: let your spectator write down the time and just by holding the paper over your phone SB Watch knows what to do. Want to give them a photo as a gift? Make a photo of your spectator holding the paper and the moment the photo is taken SB Watch is set and you have to do nothing.


Remote Control: using a compatible remote control (Wilson Nexus, ThoughtCast Versa) you can set the time (even without using the app). Sold separately.


Voice Recognition: if you would like to perform the lazy way, we got you covered. You can set the SB Watch just by talking to your audience and the watch is set. Set up words and associate times for them - you have to say no numbers to set the time. Best working in a silent environment, like a Zoom show.


Calculator method (Android only): perform another routine that includes the time as a 4-digit number, and SB does the rest of the work for you.


Web Input: use a website made only for the SB Watch and input the time there. Perfect for stage or any kind of environment where you have a secret assistant.


Bluetooth Keyboard: with a Bluetooth keyboard just input the time with ease.


NFC/RFID: do you have NFC/RFID cards (blank is recommended). If your phone can read the cards, then just write times on them and set up the app, and when you hold the card near your phone, it will set the time.
Facebook Community
As an SB Watch user, you can join the secret Facebook group with more than 1,600 happy SB Watch users. You will get additional ideas, routines, interesting discussions, and a welcoming community.


Replaceable battery
The SB Watch has a replaceable CR2032 button battery, which will power the watch for more than a year if it's used as a regular watch. Using magic (moving the hands frequently) drains the battery more, but we still estimate several months of battery life. 


If you do need to change the battery, that style is widely accessible on Amazon or any hardware store - and easy to change yourself. 
---
This product is rated 5.0 of 5.0 stars.
It has received 8 reviews.
good stuff good price
I got a good item and this price is like my salary and i'm happy to have it, i can show off my skill and show it off to women
and I hope to get 1000 dollars :-)
Thank you Ellusionist
Awesome prop
The watch is absolutely inconspicuous and enhances a lot of effects I already do. The Timesmith app is filled with possibilities too. Def recommend.
Childhood Dream / Bucket-list being kicked
I've been in magic sense I was about 8, im 31 now. Ellusionist has been one of my goes to off and on, most of my illusion based life. When I saw a chance to own this effect, I pounced. Honestly, this isn't the first time a great group produced a watch effect that achieve this final result, but it's been almost two decades sijce the last "best version" , previously in my opinion, existed of this sheer Magnitude.
You know what it's like to learn the methods to many of Magic's best "madness" but rarely do we stumble onto effects that, even when knowing how they work, truly leave you in awe. I can tell you all the pros of this but since there is truly no other fully true "alternative " I'll tell you this, this is the closest thing to what maybe Apple would design, if they designed magic.
This is all "aces" in my book. Captivated yes, ready to perform? That's a resounding, YEPPPPP. Worth every darn rust penny I paid! #Happy
No words.
This product is INSANE.
My brain can't rest now.. can't stop thinking routine ideas and applications with this..
No words to describe it.
Beautiful looking. Great material, this is so well made.
My everyday watch
Totally love the SB watch, it goes with me everywhere, I use it as my regular watch, and when it's time to do something crazy I just put it between the spectators hands and rock & roll.
My cell phone is one thing I never leave home without, but now I also have my SB watch on me, always.
Great product!!
Wow la calidad es increíble!! Y las funciones más!! Excelente pieza de mentalismo ❤️
English Translation: "Wow the quality is amazing!! And the functions more!! Excellent piece of mentalism ❤️"
The Pocket Watch
So cool. Antique looking. I showed my daughter and she thought I got it from my grandpa. Imagine just speaking the time and the watch sets itself to that time. There are a dozen ways to set the time to fit your needs and your style. Take a picture . . . it sets itself. Doodle a time . . . it sets itself. I purchased the Pocket Watch version more for stage and story telling. Very fun to play with and experiment with different routines. Great purchase.
Worth every penny
I grabbed one of each on the early bird release. Even as a serious amateur, these are worth every penny and then some. The wrist watch has me walking around with an everyday carry miracle. While I will use the pocket watch much less frequently, I was so in love with the aesthetic of the aged aesthetic that I had to grab that one too.
If you're a more stocky built person, just know the strap on the wrist watch may be too small, but it can be easily replaced with a different one.
A great tool for straight up mentalism or to kick your magic up a notch. Hands down the best magic purchase I've made in years. I give in 10 out of 5 stars