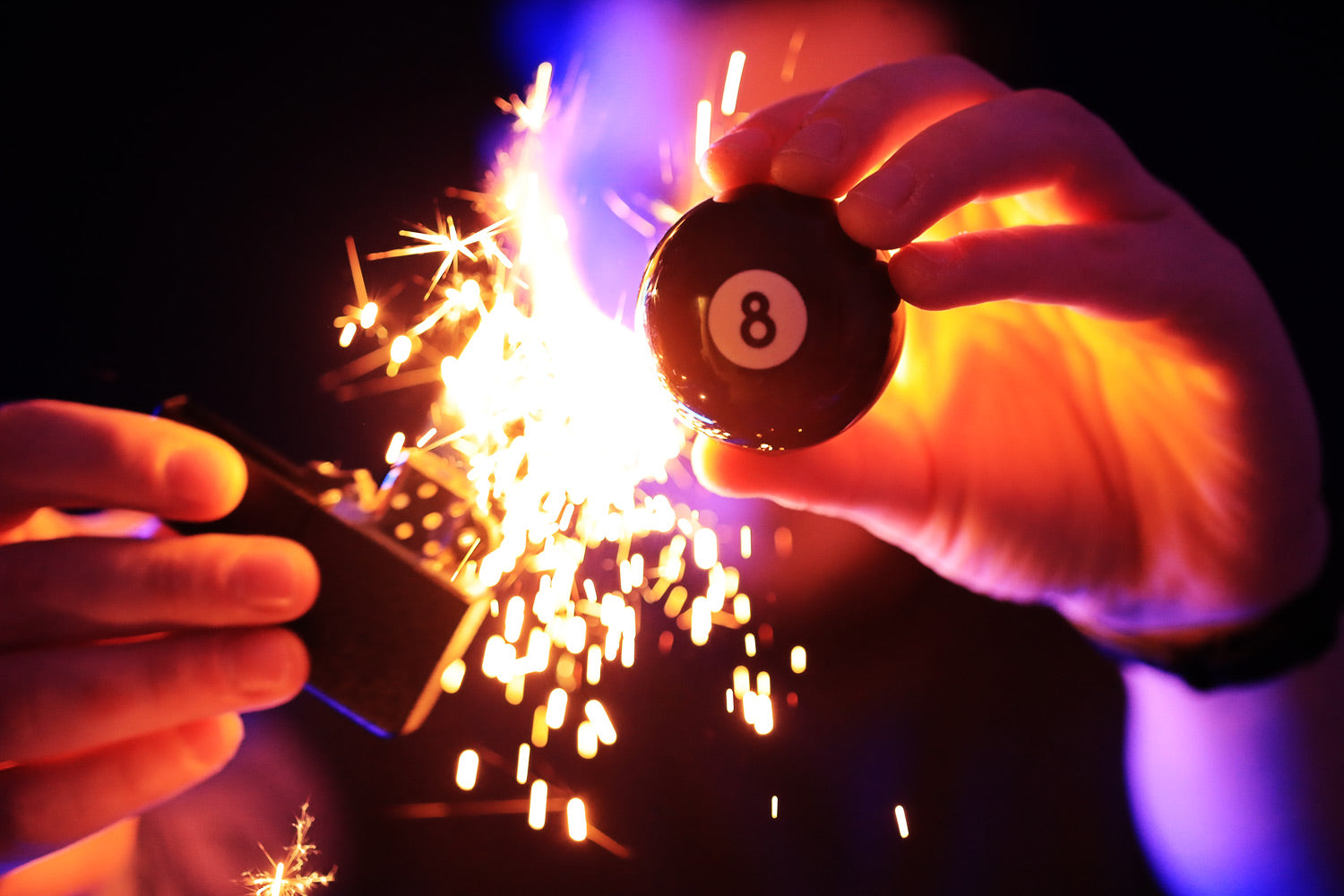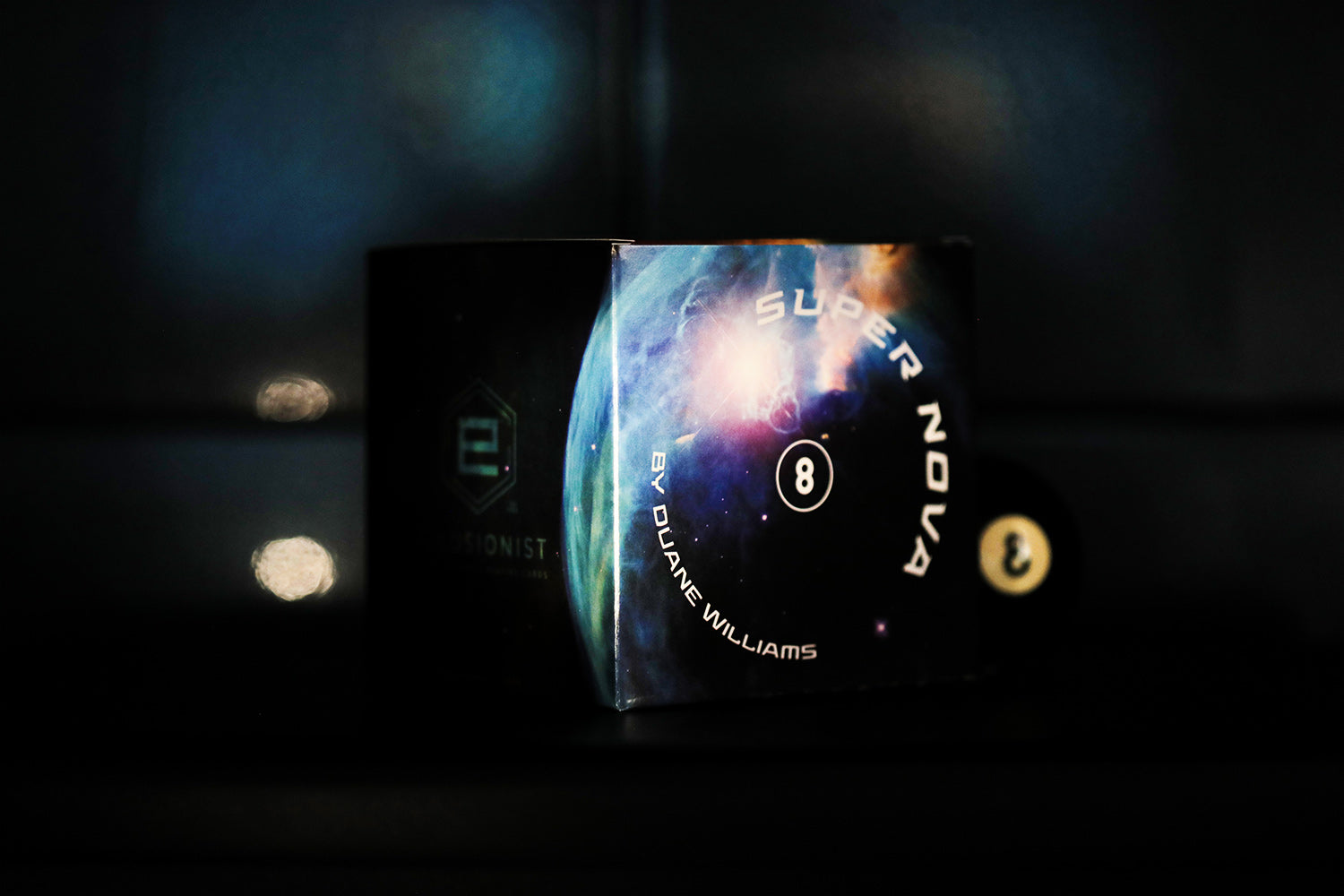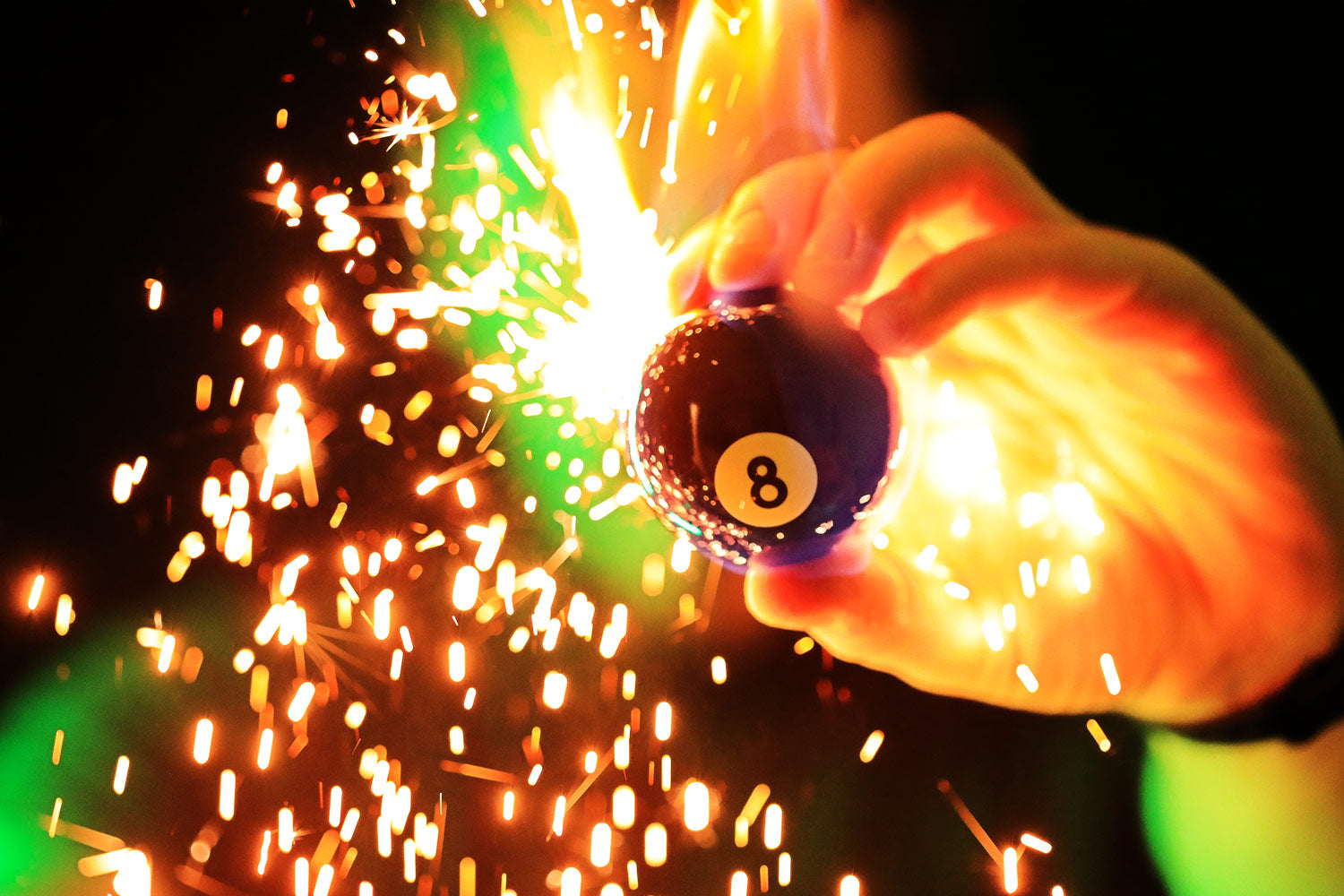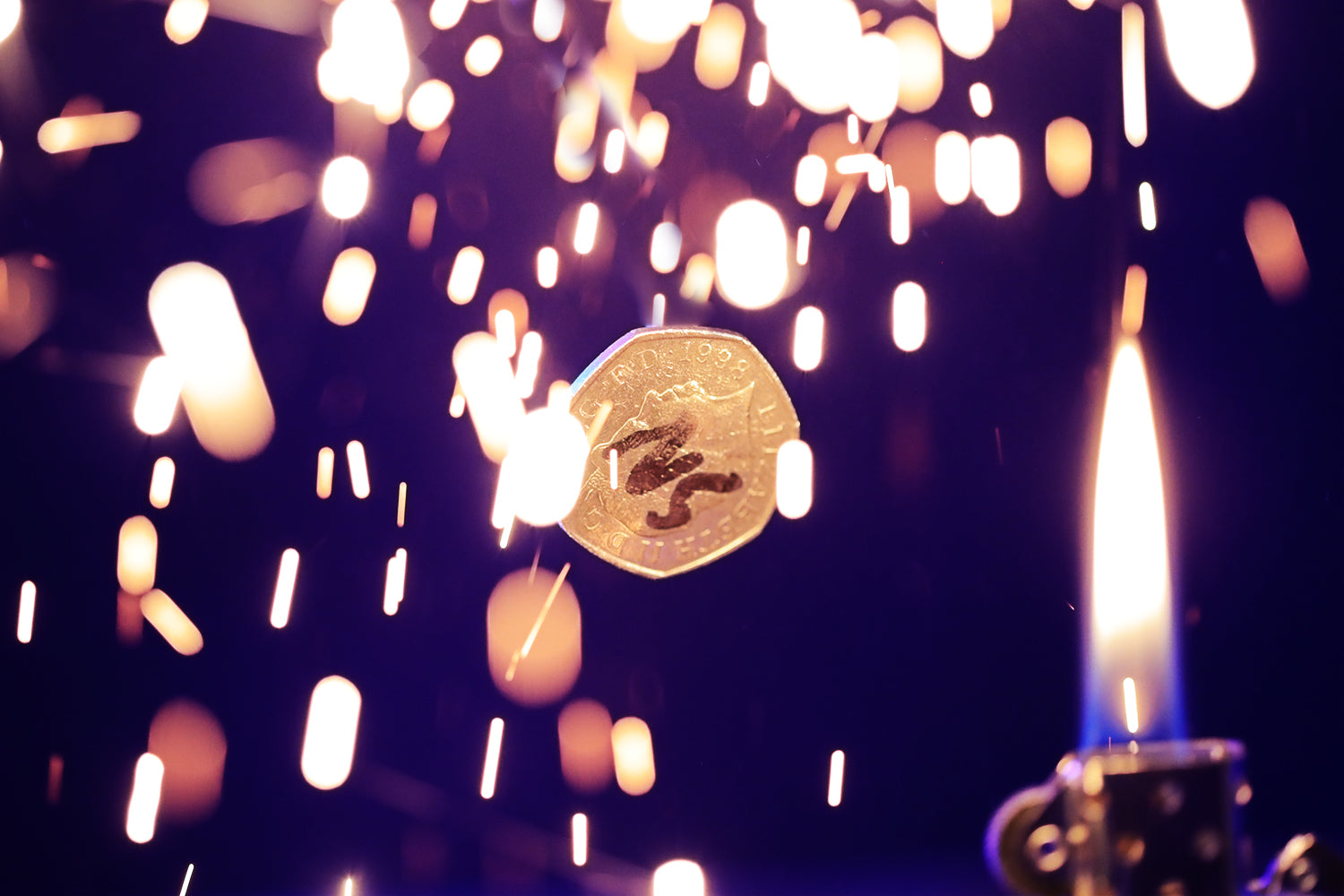 Supernova
Supernova is a 3-phase modular miracle, plucked straight from Duane William's working repertoire. Add this EXPLOSIVE trick to your cart now.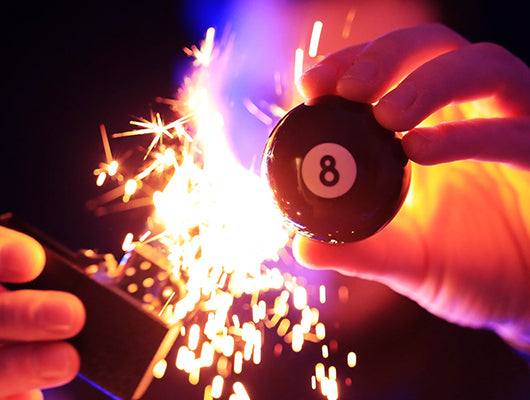 BORROWED, SIGNED COIN IN 8 BALL
Supernova is a 3-phase modular miracle, plucked straight from Duane William's working repertoire.
 Make a SOLID 8 Ball appear from a burst of flames. 
 Vanish a signed coin.
 Explode the 8 ball to find the signed coin trapped inside. 
The magic that Duane creates always tops the best-seller lists. Dimension, Revive etc.
Why? Because Duane only creates practical magic.  
Before working here at Ellusionist Duane was a full-time, boots to the ground performer. He's seen it all. From hecklers to jaw-dropping runaway reactions.
He knows how to hand-pick and perform ONLY the most powerful tricks for his audiences. 
Supernova is his closer... He saves the best, for last. 
FULL ROUTINE
With Supernova, you produce a very real 8 ball in a startling burst of fire.  
Then..You vanish your spectators signed coin from your fingertips.  
With a sudden explosion the inspected 8 ball disappears into space, with the signed coin dropping from it's core.
 Engineered to balance perfectly on the scales of visuals vs practicality, each Supernova package contains a real 8 ball and the gimmicks required for the full performance. Flash paper is not included and can be purchased separately here. (Buy Flash Paper)
Own Supernova TODAY.
---

FUN FACT - During the first performance on the trailer the blonde-lady interrupted the trick to try and book Duane for an event... and that was after only seeing the appearance. The next two phases turned her from a soft enquiry to a confirmed client. If Supernova did that for you only once, it would pay for itself 10x over. 
---
This product is rated 5.0 of 5.0 stars.
It has received 6 reviews.
Super nova
So I'm new to magic still learning I've purchased a few and the super nova was the first when I received it and watched the tutorial the trick is very good and easy to learn. I used it on an entire school and they went crazy . And the Video tells you step by step on how to perform it and he gives you different ways to do it .
Great magical piece!
This is not a trick , it's a multi phased routine that it's eye candy and strong from beginning to end ! An impasible production of and eight ball and coin signed to impossible location !
Thru experience I found that this works better in a parlor scenario than close up, great explanations of all the phases of the routine and the refills are super cheap.
Summary
It's a great effect and routine. I'm going to be adding it to my #1 show. But the instructions, the guy in the black t-shirt just talks too much, he kept interrupting with unnecessary chatter. Very frustrating.
luke
This is something else. What an absolute peace of art this multi-phase routine has your audience drwan in right from the start and blows them apart like the 8ball at the end.
This has gone straight in to my routine and I can't see my self ever replacing it. The detail Duane and Peter go into about the phases, effect, prep and even a spin on a little way of mentalism ... would recommend this to anyone, get it !!
Christopher
EVERY SINGLE PERSON was left in the "WTF!" moment. Every demographic, age, gender, creed and so on was left jaw dropped. This is one of my new closers! Supernova is one of those ones that will become classic for decades to come. Keep the spectators locked in and wanting more. As for instructions, it's very detailed and covers all you would want. Great purchase, greater effect! Fantastic job, Duane!
Justin
Duane, you?ve outdone yourself. This multi phase routine is simply brilliant. His instructions are great whether you?re a beginner or a seasoned vet in magic. Pete Turner provides some good feedback and even a nice touch along the way. I can not wait to receive it in the mail so I can begin performing this after some practice. Kudos to Duane and the Ellusionist team. You guys have done it again!!