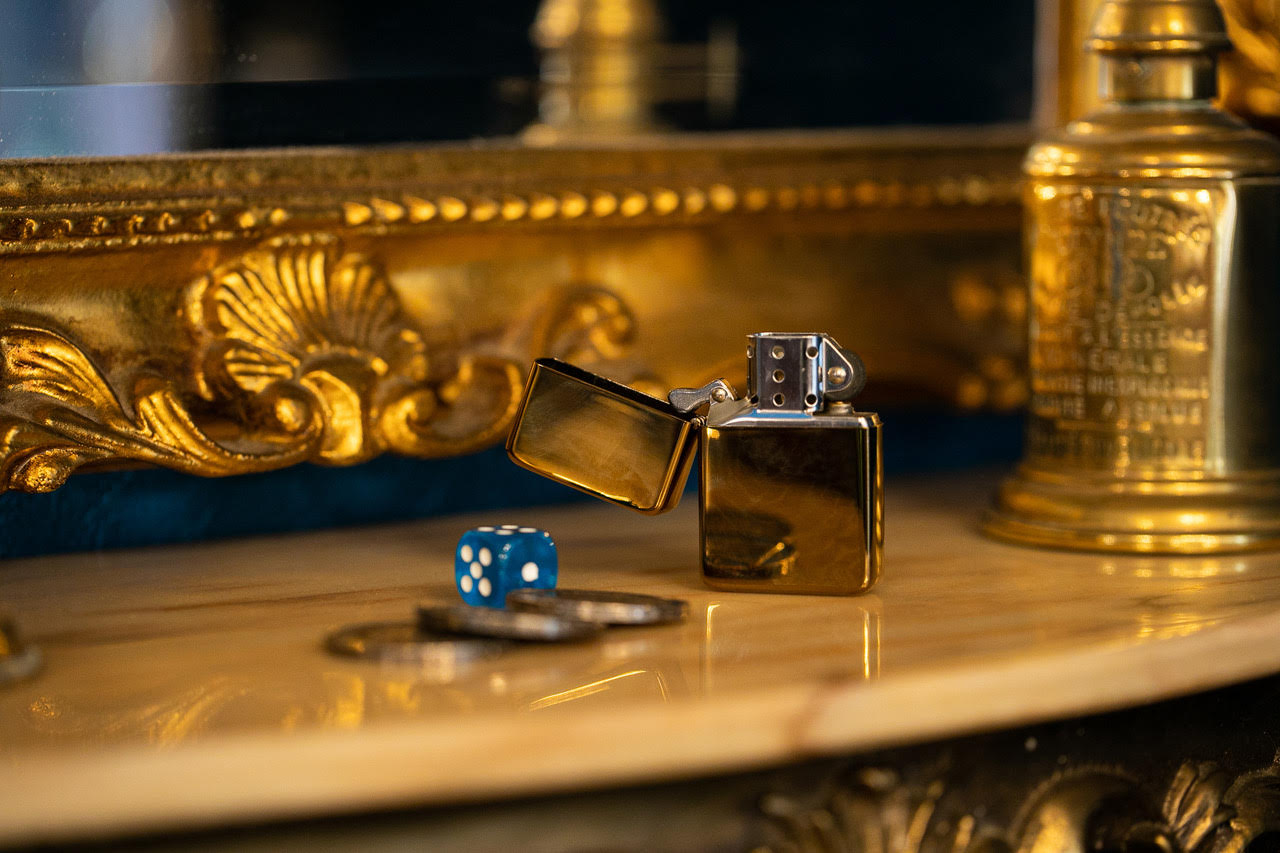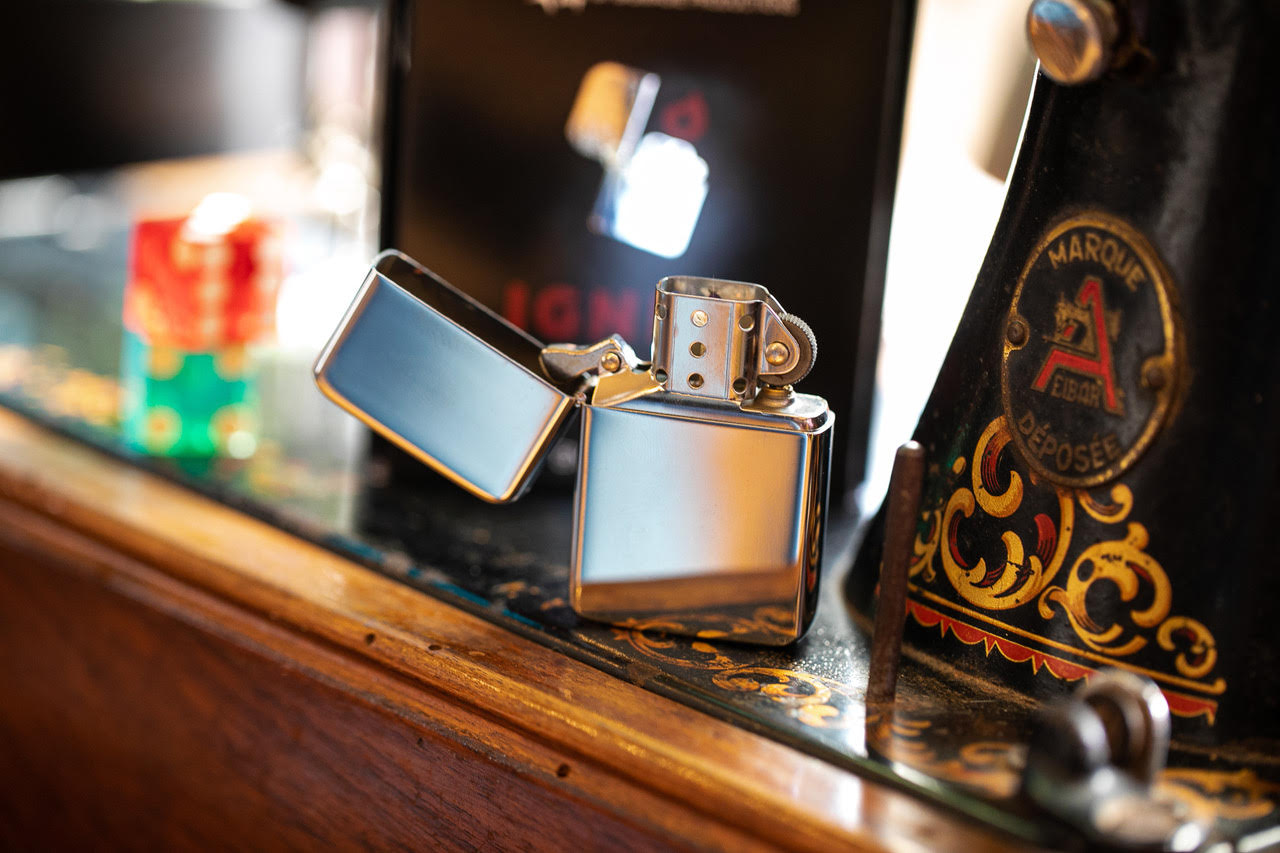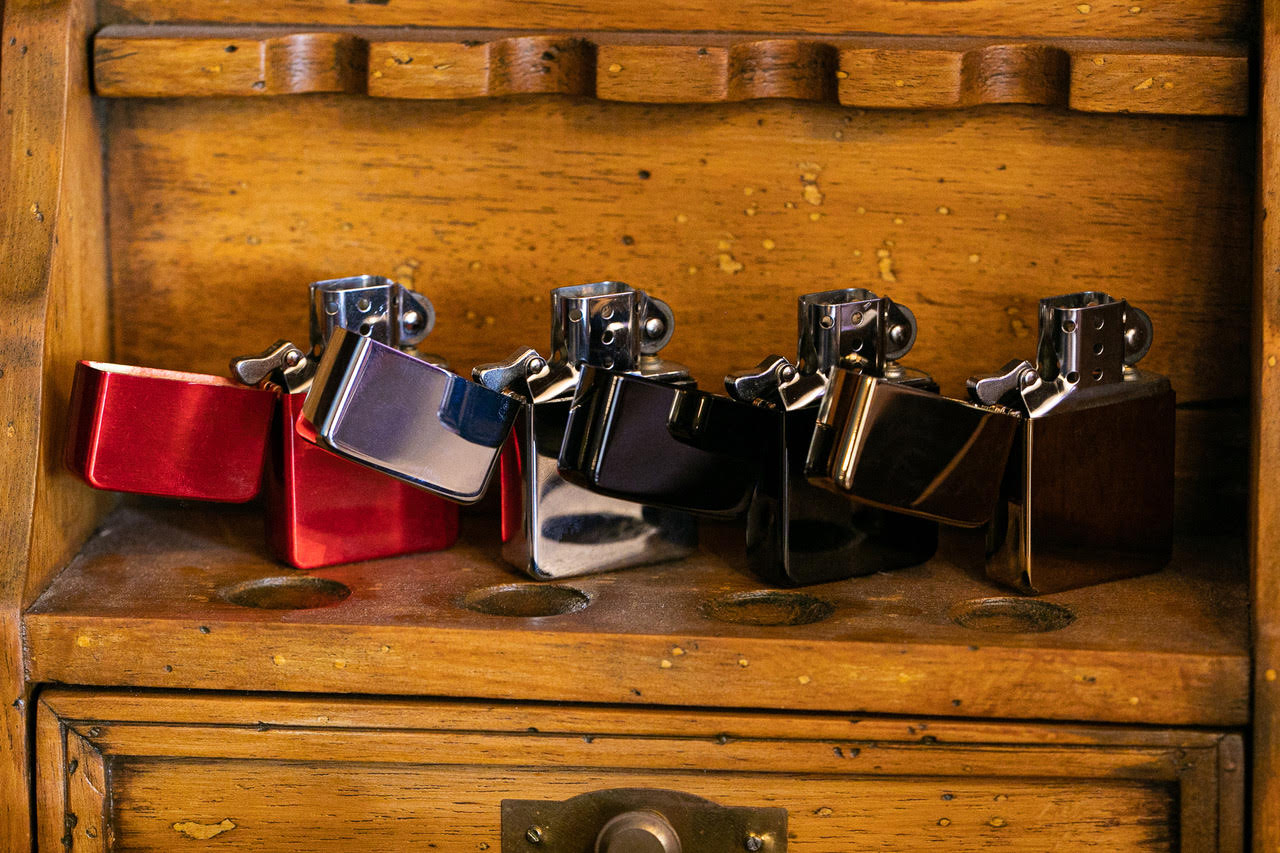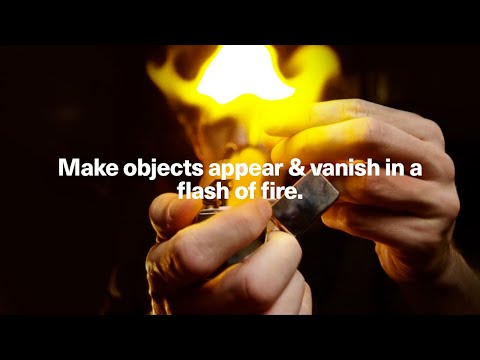 Ignite V3
Make objects appear, vanish or transform in a flash of fire. The IGNITE v3 device is true pocket utility. Store up to 50 refills at once within the device itself - so you're always ready to go + 100 shot Flash Pack included with each IGNITE gimmick.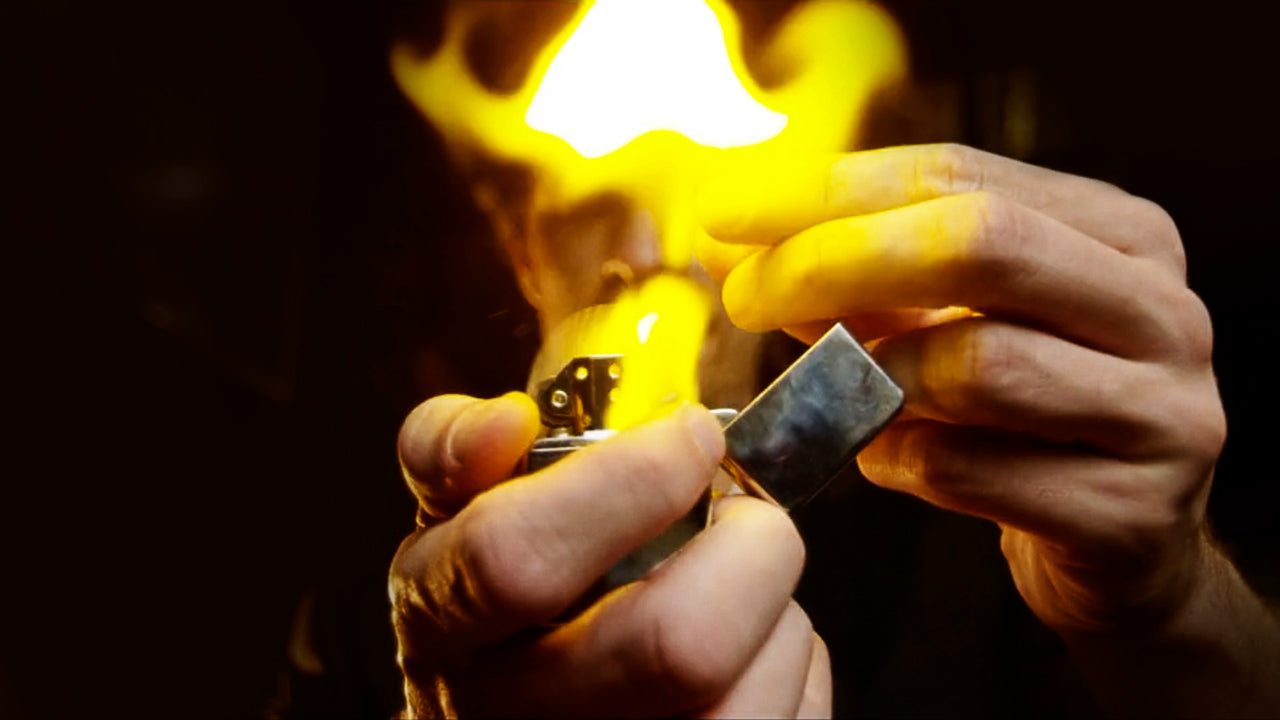 Available in Silver, Black or Brass
Magic is changing... It's being forced online or appreciated with some distance. Visuals matter - now more than ever.

That's where IGNITE comes in. The flash of a fireball gets attention like nothing else. We've seen it with our hit products like Pyro Mini and Pyro Wallet.

Flames just make magic more shocking, more mysterious.
With IGNITES natural design, you'll equip yourself with a flasher inside a zippo-style lighter. Enabling you to perform an endless array of appearances, vanishes and transformations.
INSTANT VANISHES... Poooof, gone! 
IGNITE's creator, Urbain, will spill all his secrets from years of battle-testing this utility. Including: 

His appearance techniques... all visual eye-candy

His vanishing techniques... including a borrowed ring vanish that's completely impromptu
CGI-like transformations
Several routines ideas
How to take care of your gimmick to make it last a lifetime
+ BONUS. Urbain's One-Coin Routine... straight from his A-class working repertoire.
GIVE SMALL TRICKS, BIG IMPACT
Pocket space comes at a premium. Your phone, your keys, your deck - you don't have space for little balls of flash cotton too. That's why IGNITE features a dedicated compartment to store and easily dispense your unused flash cotton.

Reloading takes seconds. Perfect for walkaround or table-hopping.
DEVICE HOLDS UP TO 50 FLASHES
Manufactured in France and built to last. IGNITE's practicality and unsuspecting look will let you safely add fire to your existing routines. 
NOTE: As with all of our fire-related products, you must be 18 years or older to purchase IGNITE.
---
Gimmick available in 3 colors + Flash Pack included with enough for 100 bursts of fire. 

Additional Flash Pack's available HERE
---
This product is rated 5.0 of 5.0 stars.
It has received 40 reviews.
Ignite V3 really is such a great tool to get all the eyes on you!
It really is a simple effective solution to how to use flash products. It looks so much better in person than on video. If it comes back in stock I'm buying a couple more to have as back ups. Really great quality look and design. It will get you the attention you deserve as a performer all in a flash! Productions, vanishes it really makes your effects pop.
Magdam a dit
Excellent produit, un peu dispendieux pour ce que ces mais super bien!! Très satisfait du résultat!
This trick off chops
Great tool to New possibilities in my magic routines
Ignite V3
Ignite is very well made, easy to learn, and easy to perform. It gets a great response from the spectators too. This is a great product.
Great device and tutorial
The device is awesome and will last you a lifetime. What I really appreciated was the instruction/tutorial, as it provided multiple angles of each trick and routine. I carry this thing with me everywhere I go now.
Flashy
Great alternative to the old hand flashers,more organic and no need for ditching the lighter,excellent product.
Like a charm
Wow, I underestimated tricks with flash cotton. Very slick lighter and well gimmicked. The perfect natural misdirection for appearances and vanishes. It's fun and you fool yourself. Great instructions as well!
Great piece of kit to bring props in or out of play dramatically.
in close up magic, smoke and/ or fire make everything that much more EPIC.
If you're a walk-around magician, you're set for 50 performances before you have to reset at your case, and ignite can be used to grab attention at the start of your set, or make something vanish dramatically in a burst of flames.
On top of that it's not ultra difficult to learn. With the right amount of practise, it should be within the grasp of any starting magician.