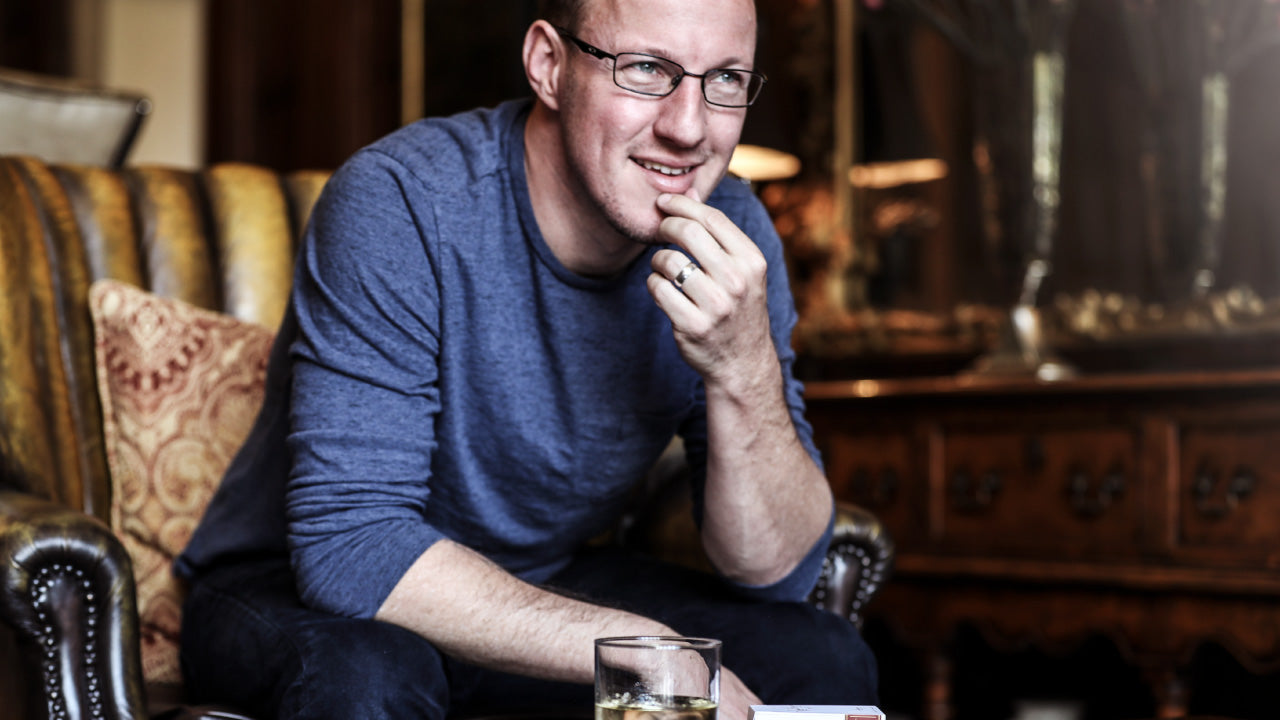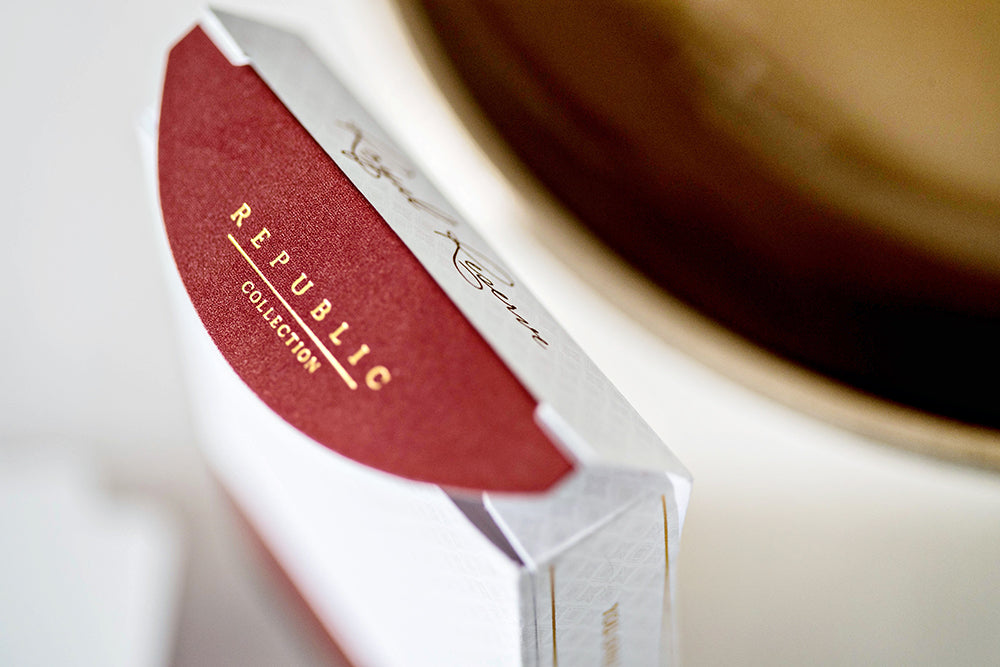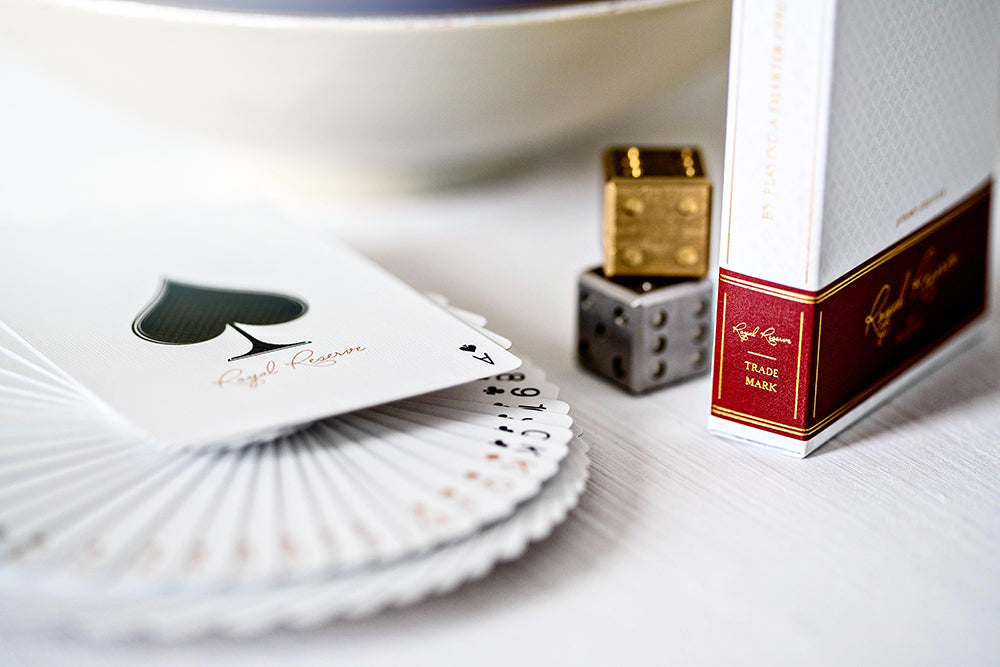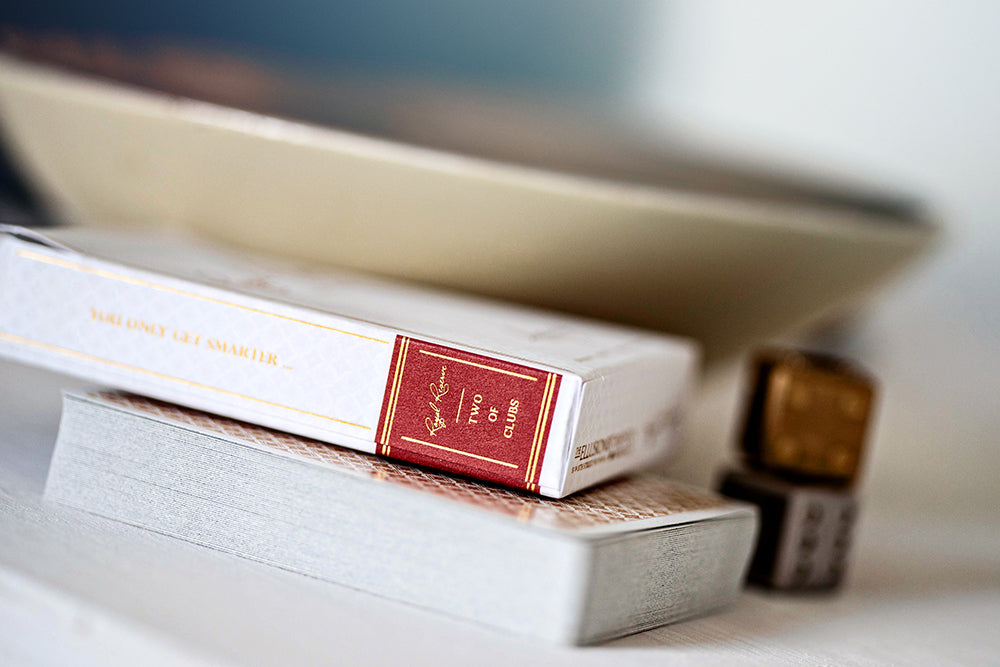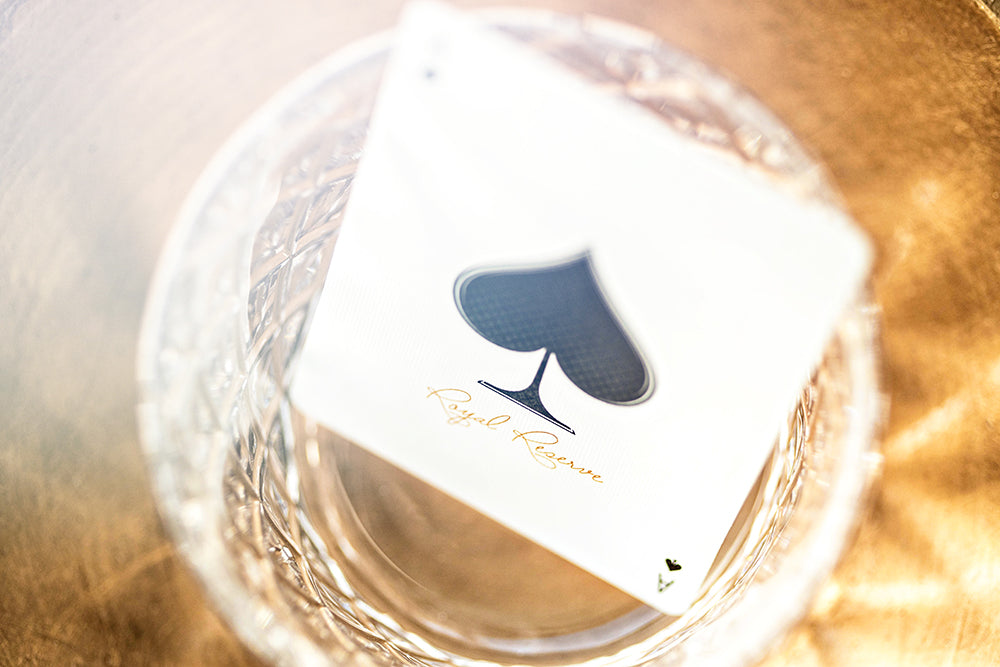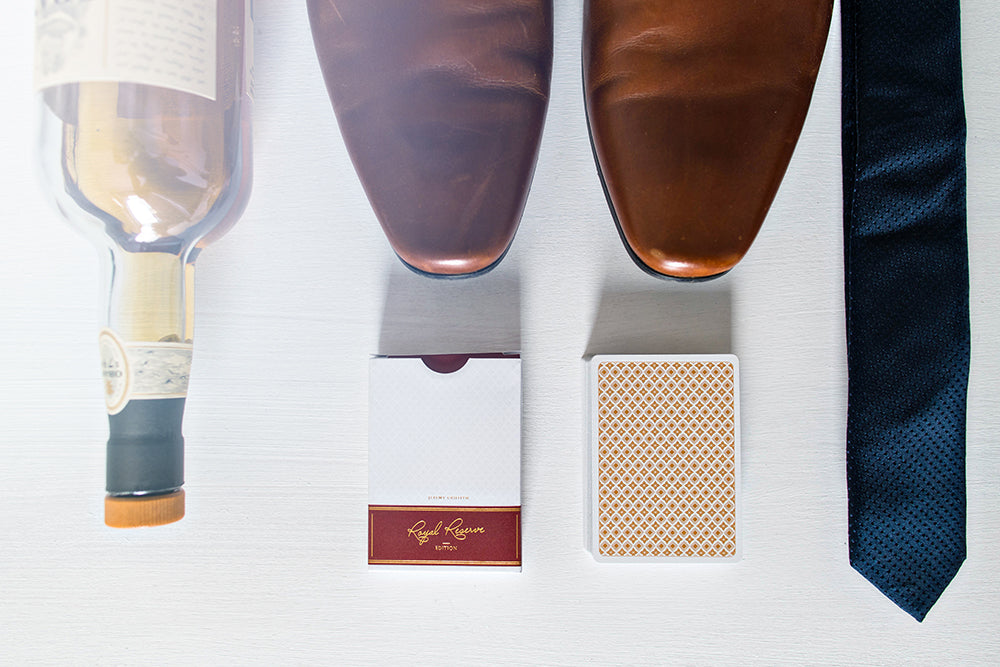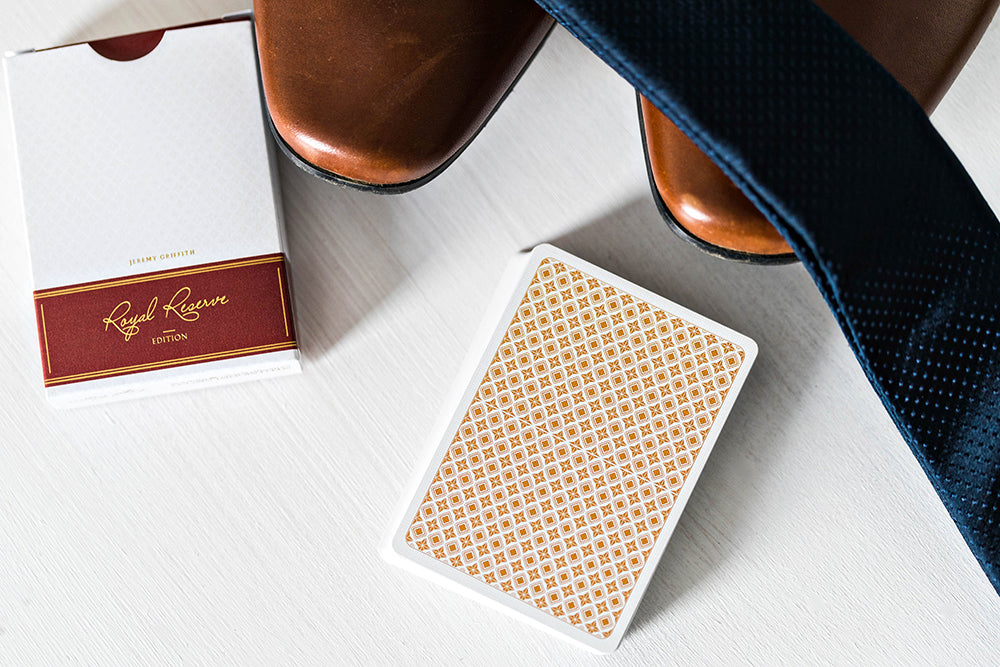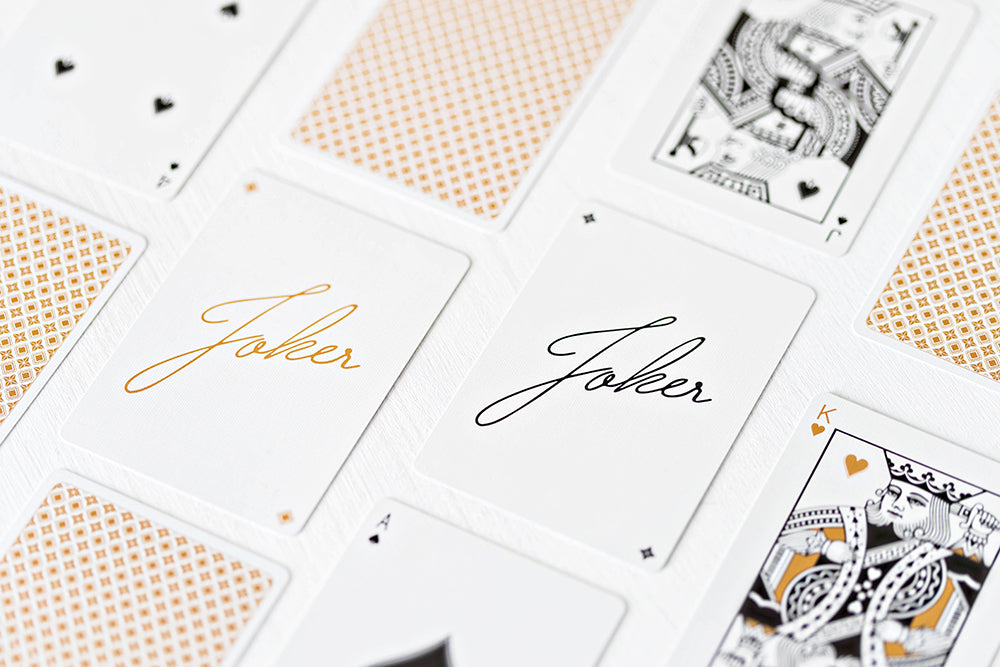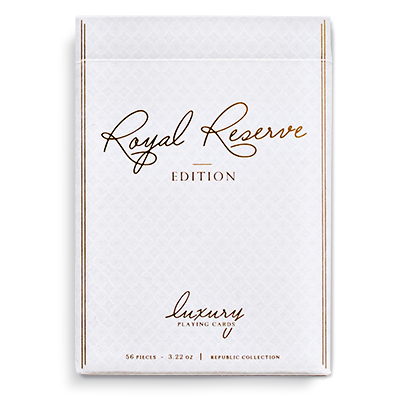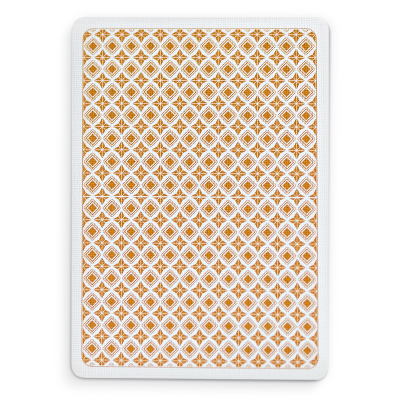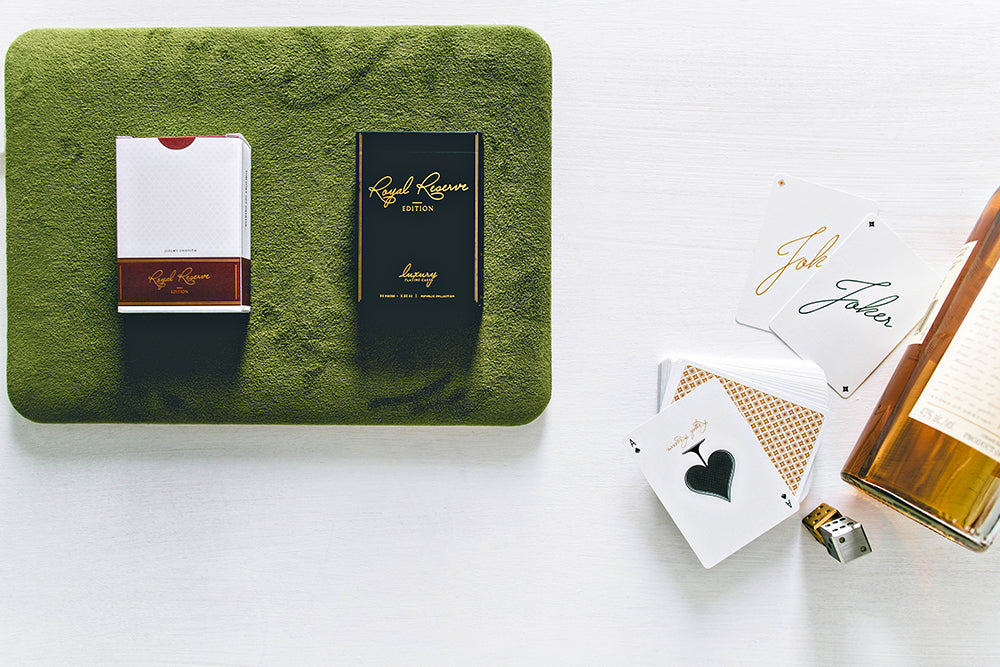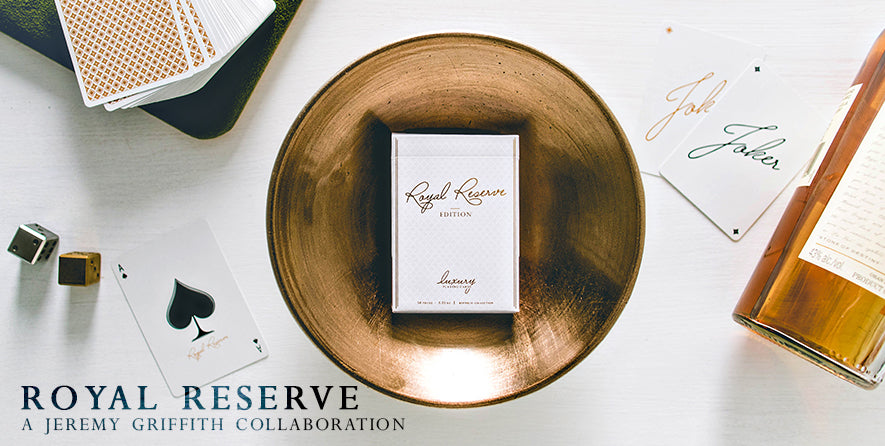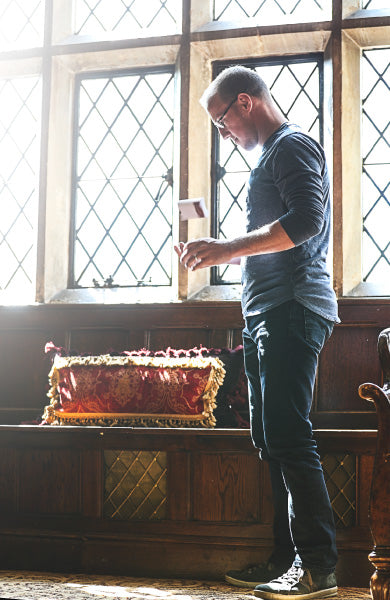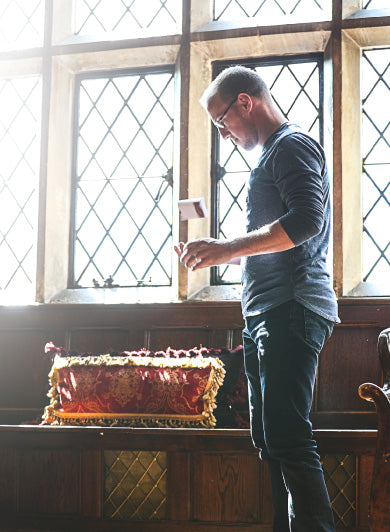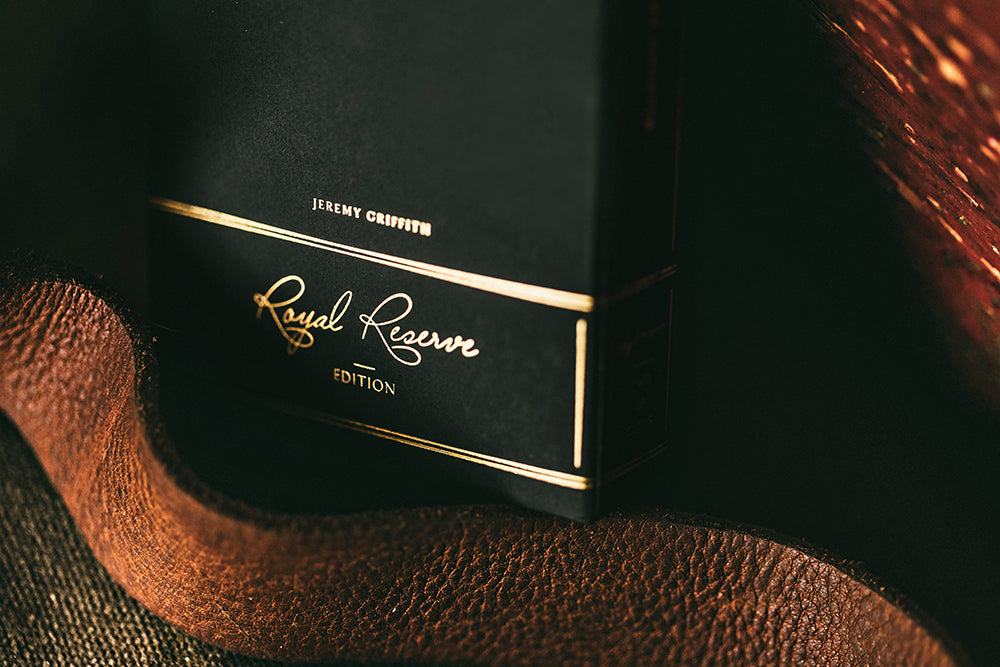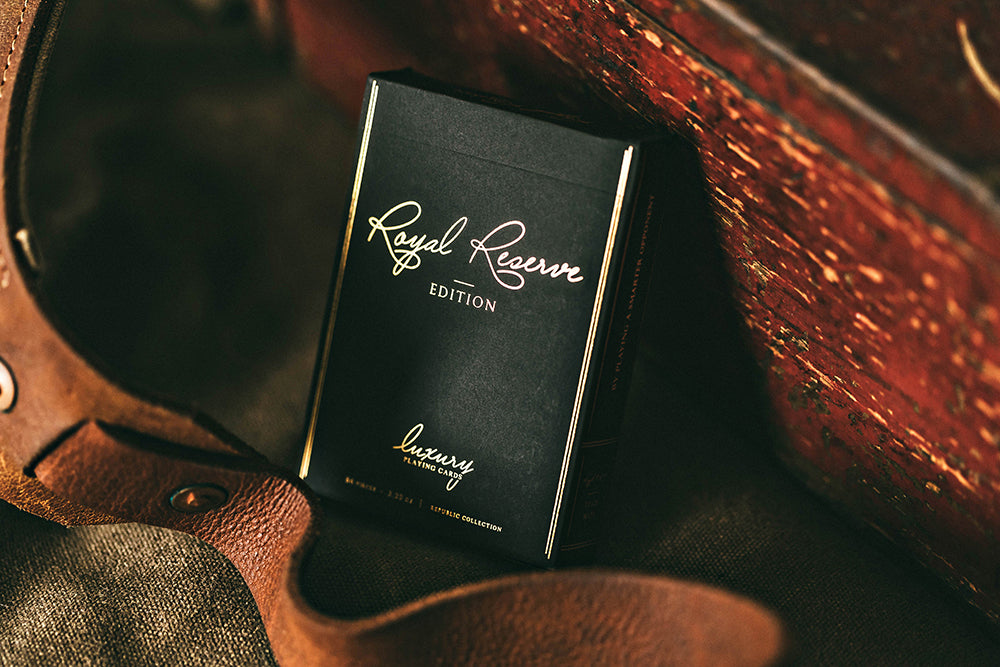 Royal Reserve Playing Cards
eBay reseller price, $54
Your Black Market price, just $20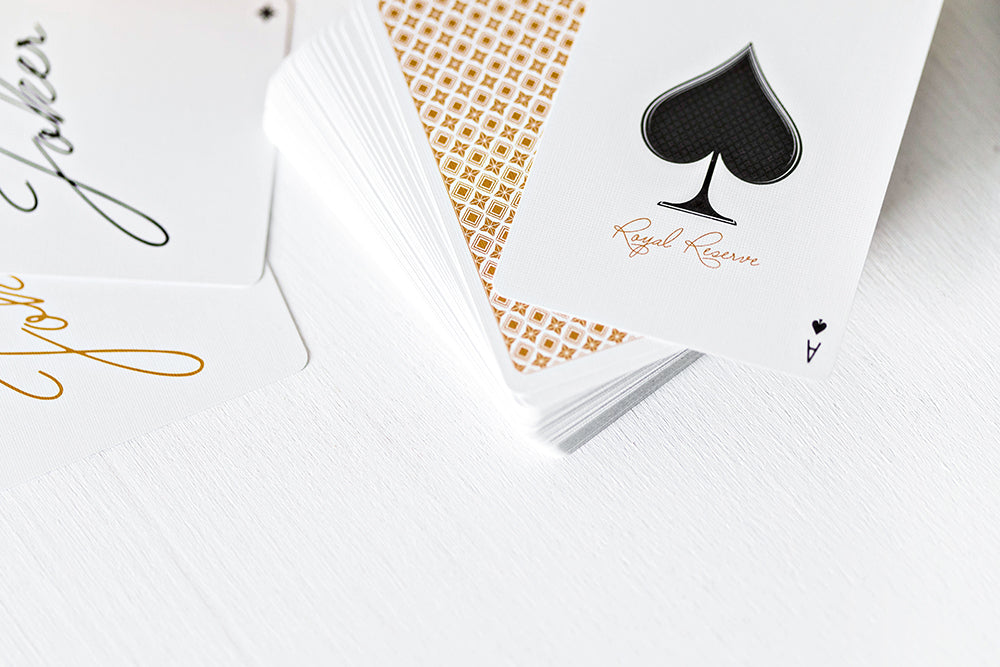 ---
Known to tens of thousands by his alias @Lost_Angelus, Jeremy Griffith has dominated the tabled magic scene for years. 
An underground phenom who showcases secret techniques with precision and grace. 
Royal Reserve is a collaboration between Jeremy & Ellusionist. 
Taking the Republic V2 as it's foundation, a new legacy was built from the ground up. 
Like the fit of a well-tailored suit, Royal Reserve not only makes you feel better... They make you want to be better.
The custom tuck is laced with gold foil and cloaked with an elegant red band, reminiscent of fine whisky.
Striking, powerful & expressive. 
The stock is skillfully crushed stock by the United States Playing Card Company, granting a smoother touch. 
Head-turning good looks paired with functionality for the card table experts.
What are those? A Gentleman never tells. 
This product is rated 4.4 of 5.0 stars.
It has received 15 reviews.
Gorgeous and excellent handling
These cards are an embodiment of elegance, charm, and class. They feel smooth and slick, the design is crisp and high class. Anyone who likes refined and tasteful cards, these are the ones you need.
Summary
Fantastic deck beyond compare. Worth every cent and simmer be the standard for many years to come. Beg, borrow or steal to get your paws on these. You won't regret it!
Summary
Completely obsessed with this deck. I've now performed with them in stroll around events and I've carried a deck with me for weeks while practicing on it. They flat out hold up. No clumping. Still spreads smooth.
The box is pure elegance. The little gems on the box and in this this deck makes it my top 3 favorites for 2017 easily.
Summary
Just got this deck, great Cards!
Beautiful for Magic and Flourishes, perfect for card games.
Summary
Just get this deck. This deck was created by someone who is becoming a legend in card magic (Jeremy Griffith). You'll own a piece of the legend when buying this deck. That is all!
Summary
This is the first deck I've ever bought a brick of. That was how good the marketing for it is!
But would it live up to my very high expectations?
First off, the tuck case. It's not the best I've ever seen, IMO th***1 tuck cases take top spot. But the design is very underplayed and while the quality of the card used in the tuck case isn't amazingly high, the over all feeling of the deck in the hands, while still boxed, oozes subtle, elegant quality.
Open the box up, take out the cards and you know you're holding crushed stock paste boards. Beautiful.
I love all of Madison's decks, I have several Roadhouse decks. These all feel fantastic straight away. But the Royal Reserves handles immediately like a crushed stock deck should, but with the added bonus of having that quality a deck has after you've used it for a few days.
I also got the Private Reserve black deck with my brick of 12. This hasn't been opened. And it never will. By me at least.
Summary
Just got these yesterday and honestly I couldn't put them down. One of the best feeling decks Ive ever handled. Very simple design also which I think helps when doing magic. People aren't going to be skeptical right off the rip because you have some crazy custom deck. Will be buying more!!
Summary
Amazing, it is the best quality ever and the design is so cool!
Summary
This deck is expensive as it should be. And not in a "it is discontinued so the price is jacked up on eBay" type of way. It is expensive because this deck is 100% class from top to bottom.
The tuck case is hands down the best quality I've ever seen. It is pure elegance. The crushed stock that this gorgeous deck is made out of will be apparent to all workers and performers.
This deck of cards makes you come up to it's standard. You should be at a certain skill level to appreciate all the fine intricacies that went into creating this work of art.
As someone who performs 90% of the time with custom decks, I cannot express enough what a home run this is by Jeremy and E. Great job all around guys!
Summary
Awesome! These cards are eye-catching, but not too conspicuous. Tuck case definitely feels very premium and is very classy. Stock feels super smooth and super thin, so far loving this deck :) (Faros are effortless)